Editor's Note: We updated this article for 2022. This is our first time ranking the snowiest cities in Oregon.
Article Table Of Contents   
(Skip to section)
Sure, a Saturday morning right after a foot of fluffy snow is the best thing ever. But that same amount of snow on Tuesday in Oregon can make a commute last forever. So just imagine it's the dead of winter, and the time of year when the ground is frozen, the air is bone chilling, and there are piles of dirty, nasty ice encrusted snow all over the place.
This is about the time of year when you're just about ready for spring -- especially in Mount Hood Village, the snowiest place in Oregon.
So, put on your parkas, snow boots and your gloves and let's go outside to see which Oregon cities get dumped on the most every year. After analyzing all the cities in Oregon with a decent amount of people in them, we came up with this list as the 10 snowiest cities in Beaver State.
The 10 Snowiest Cities In Oregon For 2022
What's the snowiest place in Oregon with more than 5,000 people? That would be Mount Hood Village with an average annual snowfall of 59.5 inches.
Read on below to see where your town ranked, you snow angels.
And if you already knew these places were snowy, check out the best places to live in Oregon or the cheapest places in Oregon.
The 10 Snowiest Cities In Oregon For 2022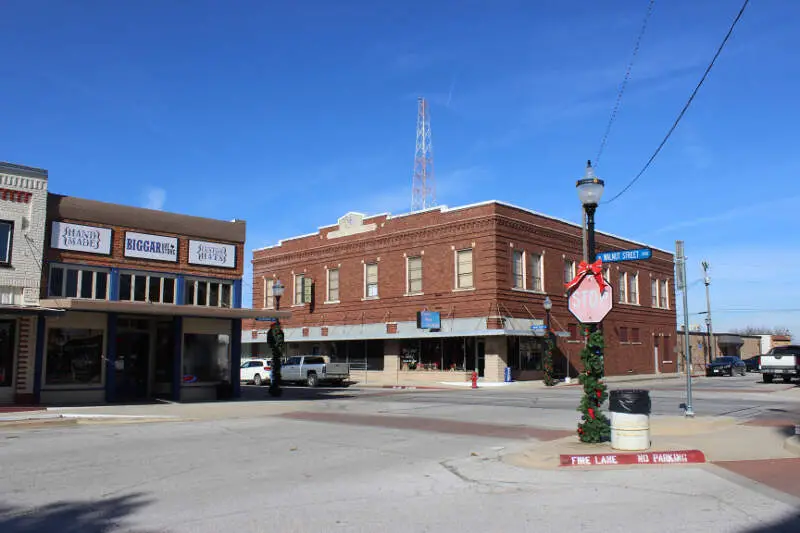 Source: Public Domain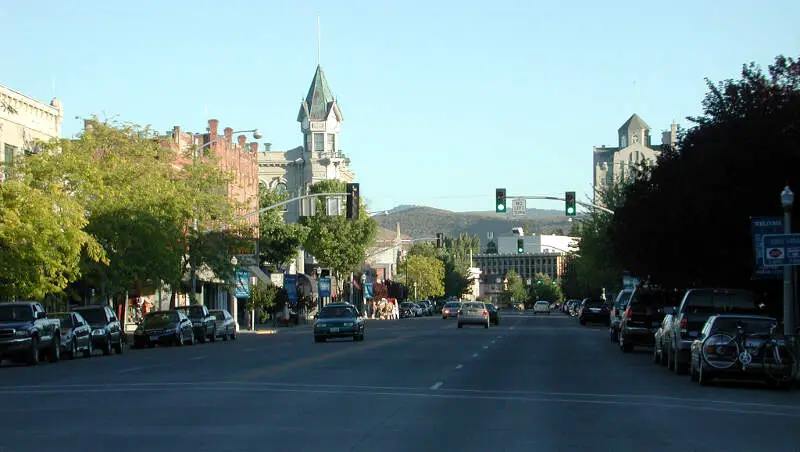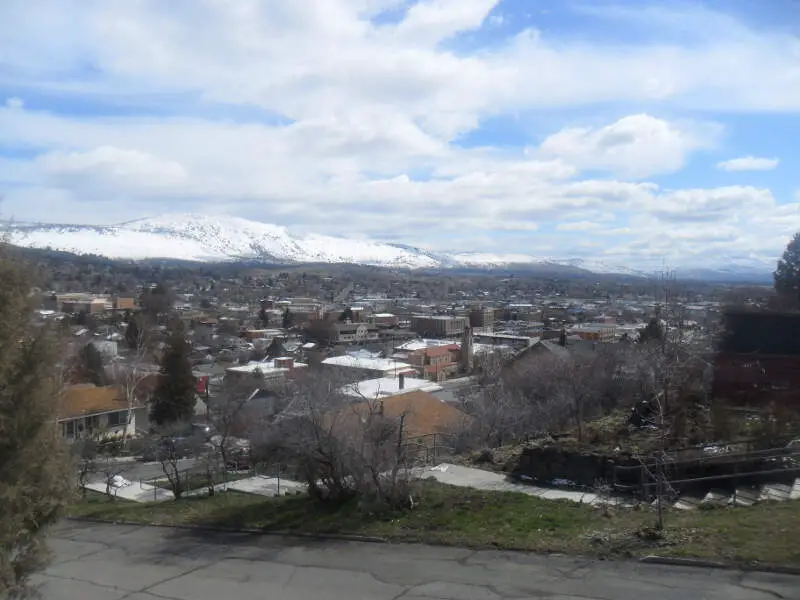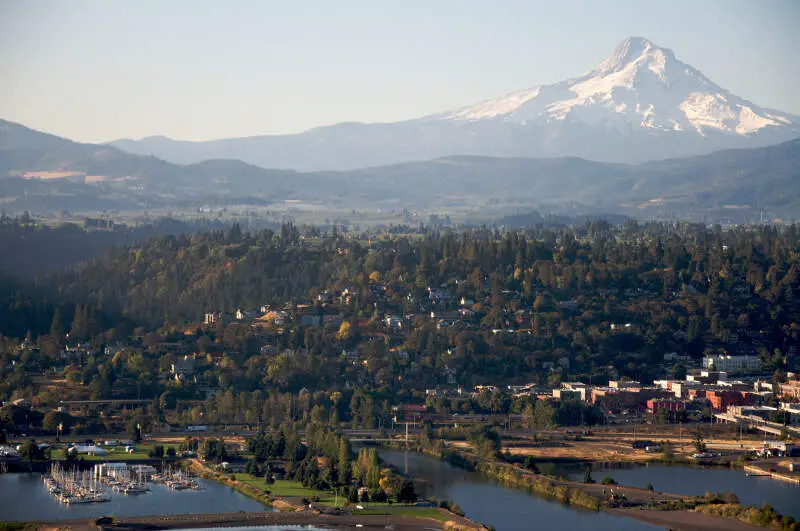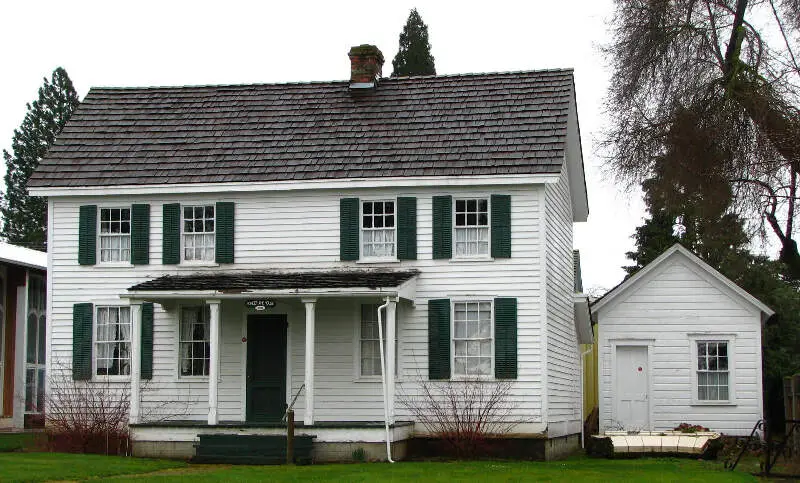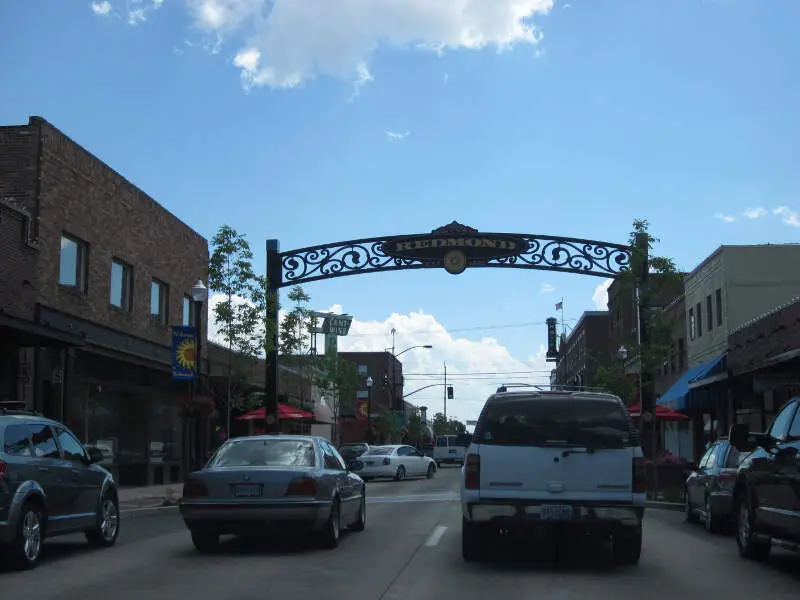 How We Determined The Cities In Oregon With The Most Snow
In order to rank the snowiest cities in Oregon, we only had to scrape the database of the National Oceanic and Atmospheric Administration (NOAA), to see which cities in the Beaver State get the most annual snowfall.
Before we get too far, here are the annual snowfall rates for major cities:
Portland -- 3.1 inches
Salem -- 5.1 inches
Eugene -- 3.6 inches
There's a complete chart at the bottom.
If you're curious, here are the places that get the least amount of snow in Oregon with at least snow snowfall:
Coos Bay -- 0.3 inches
North Bend -- 0.4 inches
Newport -- 0.4 inches
For more Oregon reading, check out:
Detailed List Of The Snowiest Places In Oregon