This article is an opinion based on facts and is meant as infotainment. Don't freak out.
Swipe left for slideshow. Article continues below.
It's the dead of winter, and the time of year when the ground is frozen, the air is bone chilling, and there are piles of dirty, nasty ice encrusted snow all over the place. Sure, a Saturday morning right after a foot of fluffy snow is the best thing ever.
But for the most part, this is about the time of year when we're just about ready for Spring.
So, put on your parkas, snow boots and your gloves and let's go outside to see which New York cities get dumped on the most every year. After analyzing all cities with a decent amount of people in them, we came up with this list as The 10 Snowiest Cities In New York:
Oswego
Rome
Watertown
Fairmount
Geddes
Onondaga
De Witt
Cicero
Salina
Syracuse
Read on below to see where your town ranked, you snow angels. (For smaller cities, Concord, a small town south of Buffalo, won with 164 inches. These are all for places with more than 10,000 people or more.)
What snow measuring criteria did we use?
In order to rank the snowiest cities in New York, we only had to scrape the database of the National Oceanic and Atmospheric Administration (NOAA), to see which cities in the Empire State get the most annual snowfall.
Before we get too far, here are the annual snowfall rates for major cities: New York City 24 inches a year, Buffalo 82 inches, Rochester 86 inches, Ithaca 66 inches, Albany 40 inches. There's a complete chart at the bottom.
1. Oswego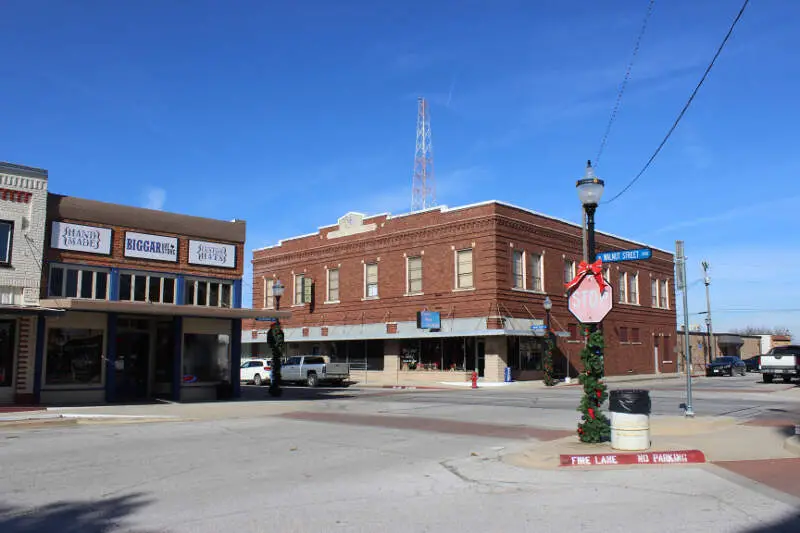 Flickr user Doug Kerr
Population: 18,140
Annual snowfall: 120 inches
2. Rome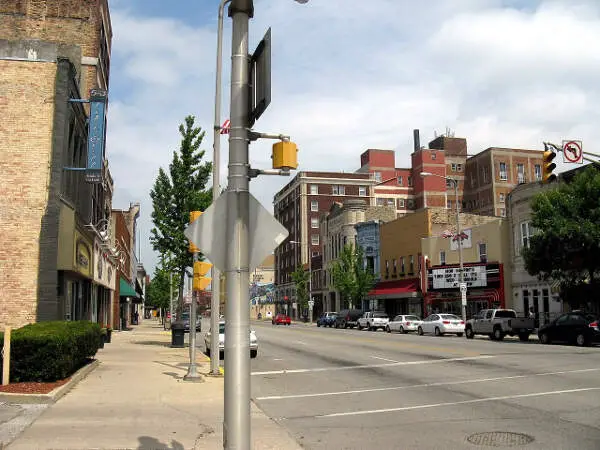 Flickr user Russ Nelson
Population: 33,562
Annual snowfall: 107 inches
3. Watertown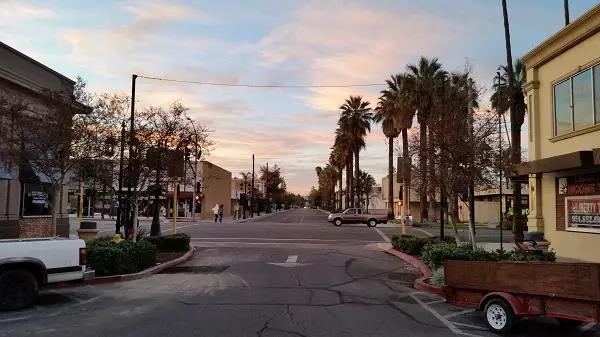 Flickr user wtrtwnguy
Population: 27,766
Annual snowfall: 106 inches
4. Fairmount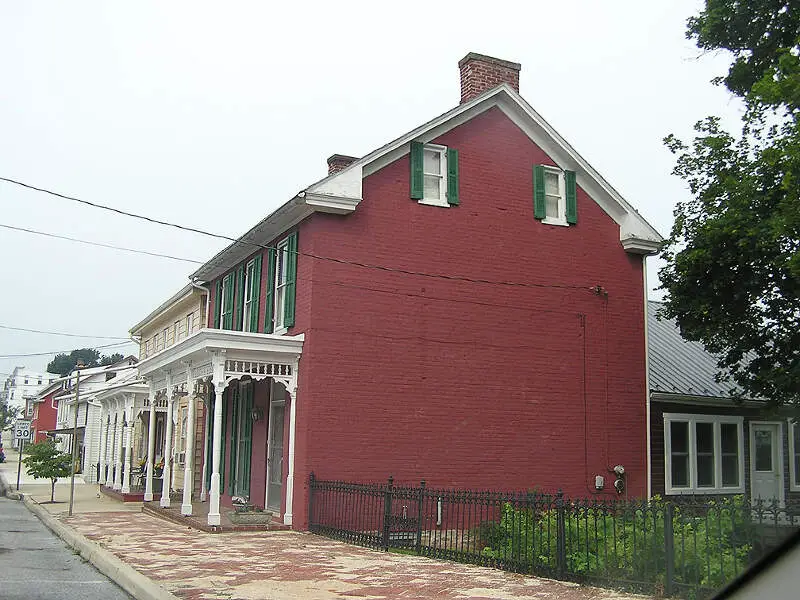 Flickr user Paul
Population: 10,702
Annual snowfall: 100.6 inches
5. Geddes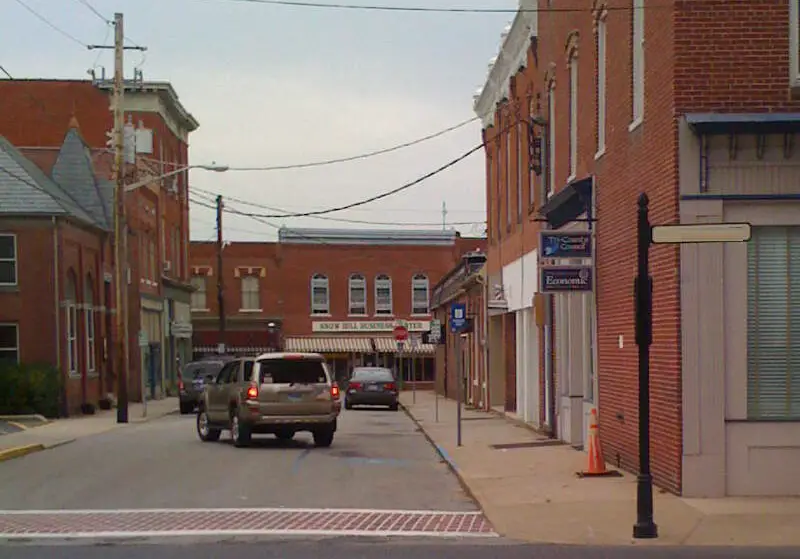 Flickr user ironmike9
Population: 17,088
Annual snowfall: 100.3 inches
6. Onondaga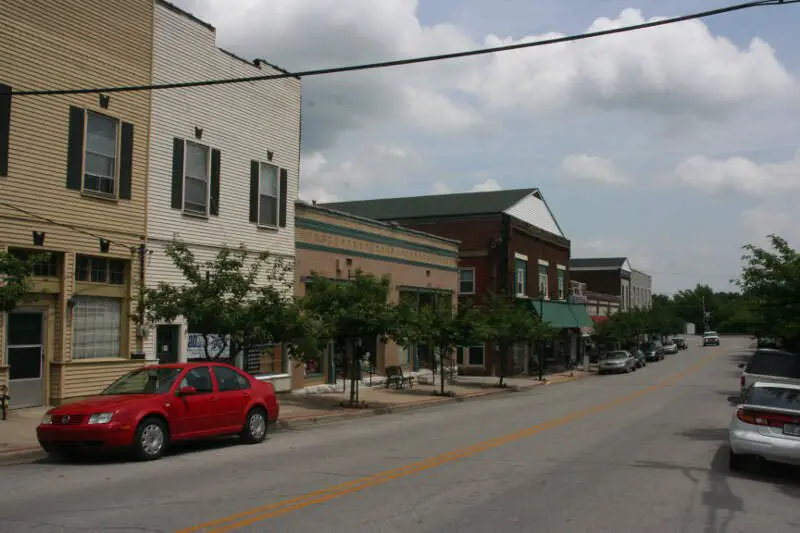 Flickr user Jim Larrison
Population: 23,885
Annual snowfall: 100.1 inches
7. De Witt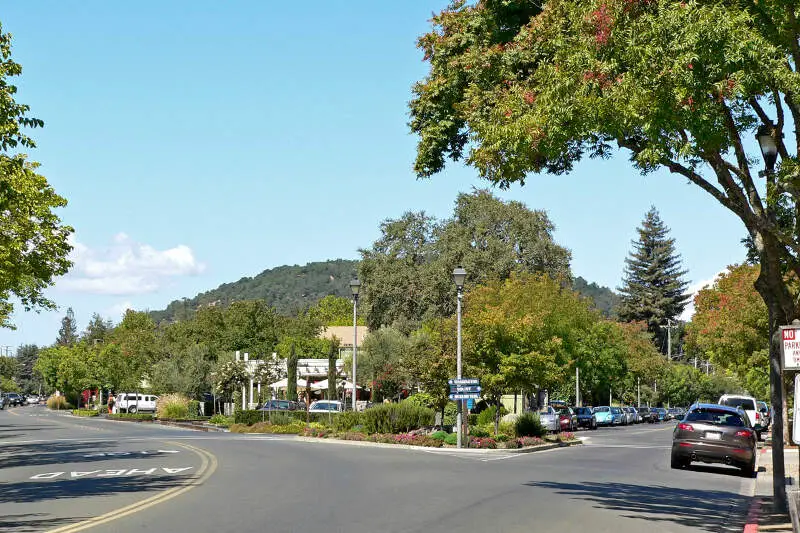 Flickr user Jeffrey Beal
Population: 229,749
Annual snowfall: 100 inches
8. Cicero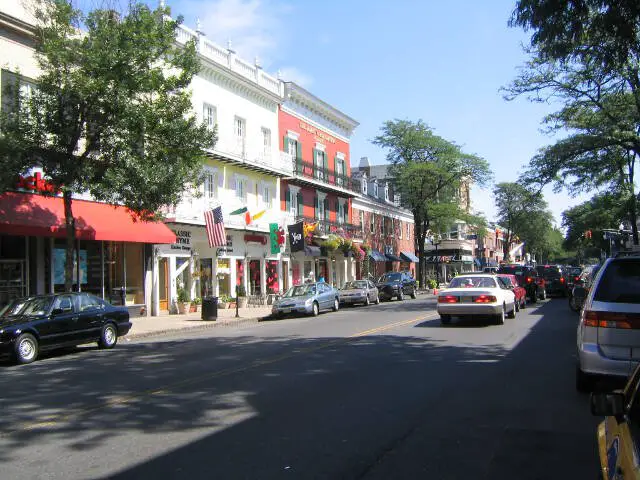 Flickr user Zor Blaz
Population: 9,864
Annual snowfall: 100 inches
9. Salina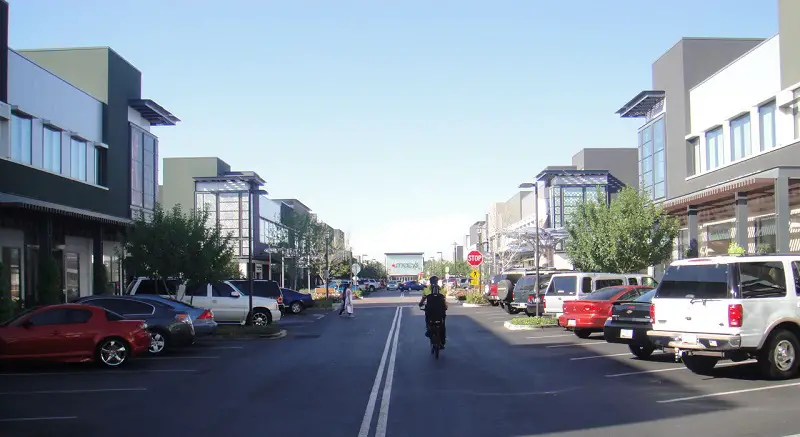 Flickr user Jeff Ward
Population: 18,585
Annual snowfall: 99.7 inches
10. Syracuse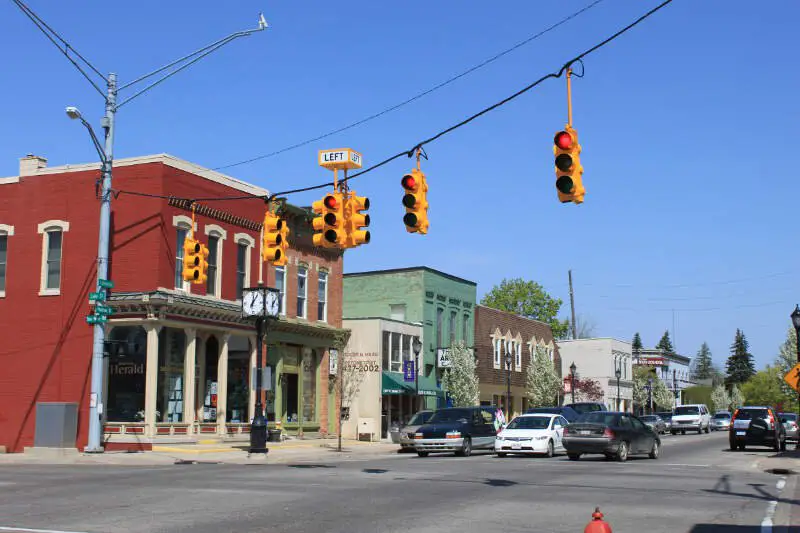 Flickr user Matt C
Population: 17,261
Annual snowfall: 99.6 inches
Climbing out from under the data
If you're measuring the locations in New York State with the most snowfall every year, this is an accurate list.
If you're curious, here are the places that get the least amount of snow in New York:
Mount Pleasant – 11 inches
Ossining – 11.2 inches
New Castle – 11.2 inches
North Castle – 11.4 inches
Brentwood – 20 inches


Below is a complete chart with the snowfall data for each New York City:

| City | Snowfall Inches Per Year | Rank |
| --- | --- | --- |
| Oswego | 120 | 1 |
| Rome | 107 | 2 |
| Watertown | 106 | 3 |
| Fairmount | 100 | 4 |
| Geddes | 100 | 5 |
| Onondaga | 100 | 6 |
| De Witt | 100 | 7 |
| Cicero | 100 | 8 |
| Salina | 100 | 9 |
| Clay | 100 | 10 |
| Syracuse | 100 | 11 |
| Lancaster | 99 | 12 |
| Elma | 99 | 13 |
| West Seneca | 99 | 14 |
| Jamestown | 98 | 15 |
| Fulton | 97 | 16 |
| Kirkland | 92 | 17 |
| Whitestown | 92 | 18 |
| Eggertsville | 92 | 19 |
| Clarence | 92 | 20 |
| Cortland | 91 | 21 |
| Auburn | 89 | 22 |
| Oneida | 87 | 23 |
| Sullivan | 87 | 24 |
| Van Buren | 86 | 25 |
| Lysander | 86 | 26 |
| Greece | 86 | 27 |
| Ogden | 86 | 28 |
| Chili | 86 | 29 |
| Brighton | 86 | 30 |
| Henrietta | 86 | 31 |
| Irondequoit | 86 | 32 |
| Rochester | 86 | 33 |
| Batavia | 85 | 34 |
| Chenango | 84 | 35 |
| Depew | 82 | 36 |
| Lackawanna | 82 | 37 |
| Cheektowaga | 82 | 38 |
| Amherst | 82 | 39 |
| Buffalo | 82 | 40 |
| Kenmore | 82 | 41 |
| Grand Island | 82 | 42 |
| North Tonawanda | 82 | 43 |
| Tonawanda | 82 | 44 |
| Oneonta | 78 | 45 |
| Gloversville | 78 | 46 |
| Utica | 76 | 47 |
| Fallsburg | 76 | 48 |
| German Flatts | 72 | 49 |
| Fredonia | 70 | 50 |
| Dunkirk | 70 | 51 |
| Pomfret | 70 | 52 |
| Massena | 70 | 53 |
| Ontario | 69 | 54 |
| Lockport | 69 | 55 |
| Wheatfield | 67 | 56 |
| Niagara Falls | 67 | 57 |
| Ithaca | 66 | 58 |
| Schodack | 65 | 59 |
| Queensbury | 65 | 60 |
| Malta | 64 | 61 |
| Saratoga Springs | 64 | 62 |
| Kingsbury | 63 | 63 |
| Glens Falls | 63 | 64 |
| Plattsburgh | 63 | 65 |
| Halfmoon | 63 | 66 |
| Guilderland | 63 | 67 |
| Olean | 63 | 68 |
| Rotterdam | 62 | 69 |
| Glenville | 62 | 70 |
| Clifton Park | 62 | 71 |
| Schenectady | 62 | 72 |
| Geneva | 61 | 73 |
| Farmington | 57 | 74 |
| Mamakating | 57 | 75 |
| Moreau | 57 | 76 |
| Thompson | 57 | 77 |
| Wilton | 57 | 78 |
| Beekman | 57 | 79 |
| East Fishkill | 57 | 80 |
| Ogdensburg | 55 | 81 |
| Endwell | 55 | 82 |
| Endicott | 55 | 83 |
| Vestal | 55 | 84 |
| Union | 55 | 85 |
| Amsterdam | 54 | 86 |
| Evans | 53 | 87 |
| Sweden | 52 | 88 |
| Parma | 52 | 89 |
| Johnson City | 52 | 90 |
| Binghamton | 52 | 91 |
| Corning | 51 | 92 |
| Penfield | 47 | 93 |
| Perinton | 47 | 94 |
| Wawarsing | 47 | 95 |
| Brunswick | 47 | 96 |
| Cohoes | 47 | 97 |
| Troy | 47 | 98 |
| Arcadia | 46 | 99 |
| Elmira | 43 | 100 |
| Lloyd | 43 | 101 |
| Poughkeepsie | 43 | 102 |
| Woodbury | 43 | 103 |
| Ulster | 42 | 104 |
| Kingston | 42 | 105 |
| Middletown | 42 | 106 |
| Shawangunk | 41 | 107 |
| Beacon | 41 | 108 |
| Newburgh | 41 | 109 |
| Patterson | 41 | 110 |
| Kent | 41 | 111 |
| Southeast | 41 | 112 |
| Carmel | 41 | 113 |
| North Greenbush | 40 | 114 |
| Blooming Grove | 40 | 115 |
| Bethlehem | 40 | 116 |
| Albany | 40 | 117 |
| Haverstraw | 39 | 118 |
| Stony Point | 39 | 119 |
| Jefferson Valley-Yorktown | 39 | 120 |
| Somers | 39 | 121 |
| Peekskill | 39 | 122 |
| Yorktown | 39 | 123 |
| Cortlandt | 39 | 124 |
| La Grange | 38 | 125 |
| Wappinger | 38 | 126 |
| Mount Kisco | 38 | 127 |
| Putnam Valley | 38 | 128 |
| Highlands | 38 | 129 |
| Cornwall | 38 | 130 |
| Kiryas Joel | 38 | 131 |
| Dobbs Ferry | 36 | 132 |
| Tarrytown | 36 | 133 |
| Orangetown | 36 | 134 |
| Greenburgh | 36 | 135 |
| Rye | 34 | 136 |
| Scarsdale | 34 | 137 |
| Mamaroneck | 34 | 138 |
| Eastchester | 34 | 139 |
| White Plains | 34 | 140 |
| Mount Vernon | 34 | 141 |
| New Rochelle | 34 | 142 |
| Yonkers | 34 | 143 |
| Canandaigua | 31 | 144 |
| Roosevelt | 31 | 145 |
| Floral Park | 31 | 146 |
| West Hempstead | 31 | 147 |
| Garden City | 31 | 148 |
| Franklin Square | 31 | 149 |
| Elmont | 31 | 150 |
| Hempstead | 31 | 151 |
| Harrison | 30 | 152 |
| Port Chester | 30 | 153 |
| Middle Island | 29 | 154 |
| North Bellport | 29 | 155 |
| Patchogue | 29 | 156 |
| Mastic Beach | 29 | 157 |
| Mastic | 29 | 158 |
| Farmingville | 29 | 159 |
| Holtsville | 29 | 160 |
| Selden | 29 | 161 |
| East Patchogue | 29 | 162 |
| Shirley | 29 | 163 |
| Medford | 29 | 164 |
| Coram | 29 | 165 |
| Ridge | 27 | 166 |
| Riverhead | 27 | 167 |
| Manorville | 27 | 168 |
| Hampton Bays | 27 | 169 |
| Bellmore | 27 | 170 |
| Lynbrook | 27 | 171 |
| Merrick | 27 | 172 |
| Baldwin | 27 | 173 |
| Rockville Centre | 27 | 174 |
| Oceanside | 27 | 175 |
| Long Beach | 27 | 176 |
| Freeport | 27 | 177 |
| Wyandanch | 25 | 178 |
| North Wantagh | 25 | 179 |
| North Lindenhurst | 25 | 180 |
| Salisbury | 25 | 181 |
| North Merrick | 25 | 182 |
| Jericho | 25 | 183 |
| New Cassel | 25 | 184 |
| South Farmingdale | 25 | 185 |
| Westbury | 25 | 186 |
| Seaford | 25 | 187 |
| Port Washington | 25 | 188 |
| Bethpage | 25 | 189 |
| Massapequa Park | 25 | 190 |
| Wantagh | 25 | 191 |
| North Amityville | 25 | 192 |
| East Massapequa | 25 | 193 |
| Syosset | 25 | 194 |
| Huntington | 25 | 195 |
| North Massapequa | 25 | 196 |
| Melville | 25 | 197 |
| North Bellmore | 25 | 198 |
| Copiague | 25 | 199 |
| Massapequa | 25 | 200 |
| Uniondale | 25 | 201 |
| Plainview | 25 | 202 |
| Glen Cove | 25 | 203 |
| Lindenhurst | 25 | 204 |
| Huntington Station | 25 | 205 |
| East Meadow | 25 | 206 |
| Hicksville | 25 | 207 |
| West Babylon | 25 | 208 |
| Levittown | 25 | 209 |
| North New Hyde Park | 25 | 210 |
| Mineola | 25 | 211 |
| North Hempstead | 25 | 212 |
| New York | 24 | 213 |
| West Haverstraw | 24 | 214 |
| Suffern | 24 | 215 |
| Pearl River | 24 | 216 |
| Monsey | 24 | 217 |
| Nanuet | 24 | 218 |
| Spring Valley | 24 | 219 |
| New City | 24 | 220 |
| Clarkstown | 24 | 221 |
| Ramapo | 24 | 222 |
| Lewisboro | 22 | 223 |
| Mount Sinai | 21 | 224 |
| Miller Place | 21 | 225 |
| Terryville | 21 | 226 |
| St. James | 21 | 227 |
| Stony Brook | 21 | 228 |
| Rocky Point | 21 | 229 |
| Setauket-East Setauket | 21 | 230 |
| Kings Park | 21 | 231 |
| East Northport | 21 | 232 |
| North Valley Stream | 21 | 233 |
| Woodmere | 21 | 234 |
| Valley Stream | 21 | 235 |
| Bohemia | 20 | 236 |
| Elwood | 20 | 237 |
| Lake Grove | 20 | 238 |
| Babylon | 20 | 239 |
| Greenlawn | 20 | 240 |
| Nesconset | 20 | 241 |
| East Islip | 20 | 242 |
| Sayville | 20 | 243 |
| North Babylon | 20 | 244 |
| Islip | 20 | 245 |
| Ronkonkoma | 20 | 246 |
| North Bay Shore | 20 | 247 |
| Lake Ronkonkoma | 20 | 248 |
| Hauppauge | 20 | 249 |
| Smithtown | 20 | 250 |
| Dix Hills | 20 | 251 |
| Holbrook | 20 | 252 |
| Deer Park | 20 | 253 |
| Bay Shore | 20 | 254 |
| West Islip | 20 | 255 |
| Centereach | 20 | 256 |
| Commack | 20 | 257 |
| Central Islip | 20 | 258 |
| Brentwood | 20 | 259 |
| North Castle | 11 | 260 |
| New Castle | 11 | 261 |
| Ossining | 11 | 262 |
| Mount Pleasant | 11 | 263 |