Editor's note: This is not investment advice and we are not financial advisers. Article updated for 2020.
Swipe left for slideshow. Article continues below.
Article Table Of Contents
(Skip to section)
There's a the age old question everyone thinks about when they decide to move to a city in Arizona:
Should I buy a place or rent? Well, we aren't here today to solve that problem for you exactly. We are just assuming you'll do the right thing and a buy a place. And while we are happy to tell you the best place to live in Arizona, this analysis is going to tackle the question of the best place to buy a house as an investor. That is we are going to try and determine the up and coming cities in the Grand Canyon State.
To do that we are going to look at places in Arizona that are growing faster than average, but where home prices are below average. In every day terms, the "deals". The best deal in Arizona at the moment? That would be Thatcher according to our analysis.
Here's a look at the top ten places to buy a home in arizona for 2020:
What's the best place to buy a home in Arizona for 2020? According to our analysis, would the the ideal place to buy a home looking into the future.
The methodology that wen't into this can be a bit complicated, so we'll break it down for you in as much detail as we can below. If you're not worried about finding a deal on good places to live, check out the most expensive places to live in arizona and, for those of you on a budget, the cheapest places to live in arizona.
For more Arizona reading, check out:
The 10 Best Cities To Buy A House In Arizona For 2020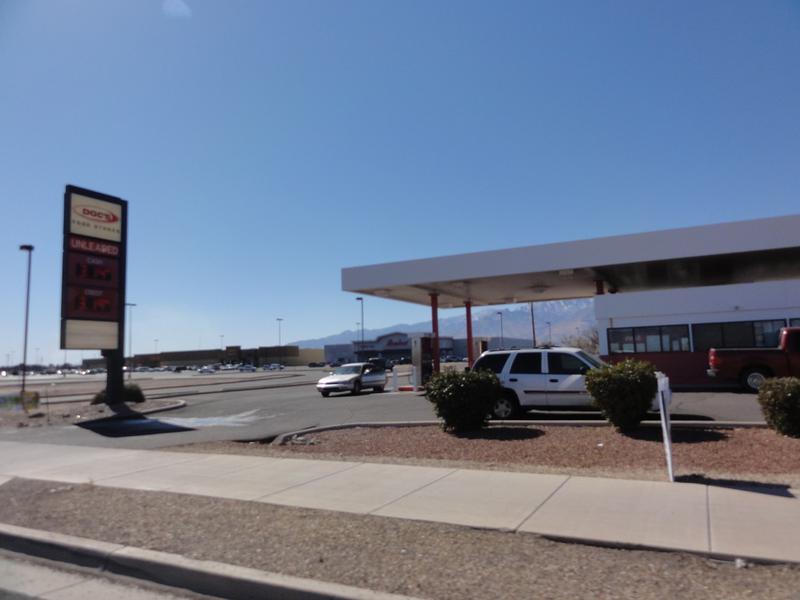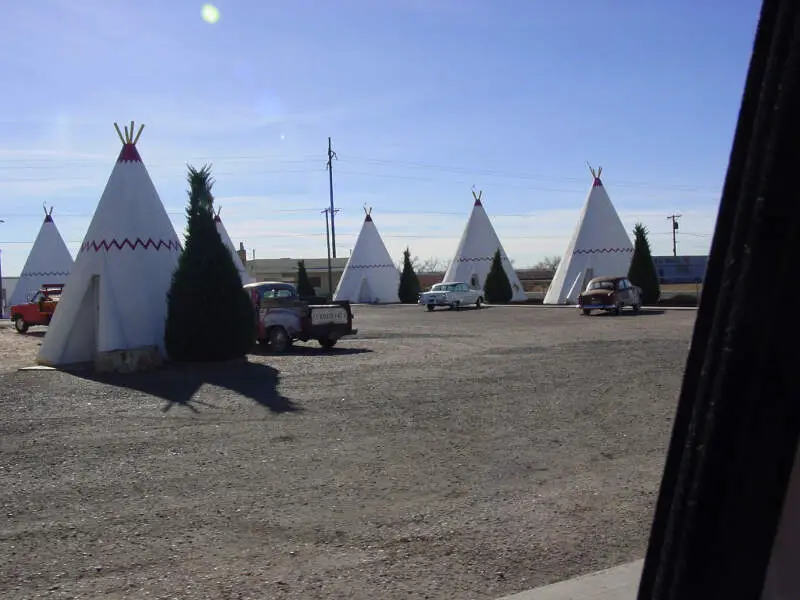 Source: Public domain
The Holbrook area was inhabited first by the Anasazi, then Puebloans, then the Navajo and Apache. In 1540 Coronado searched for the Seven Cities of Cibola and camped some sixty miles east of Holbrook. Coronado sent an expedition west to find the Colorado River, and they crossed the Little Colorado some twenty-five miles east of Holbrook and found a wonderland of colors they named "El Desierto Pintada" - The Painted Desert. The expedition was then led by the Hopis to the Grand Canyon.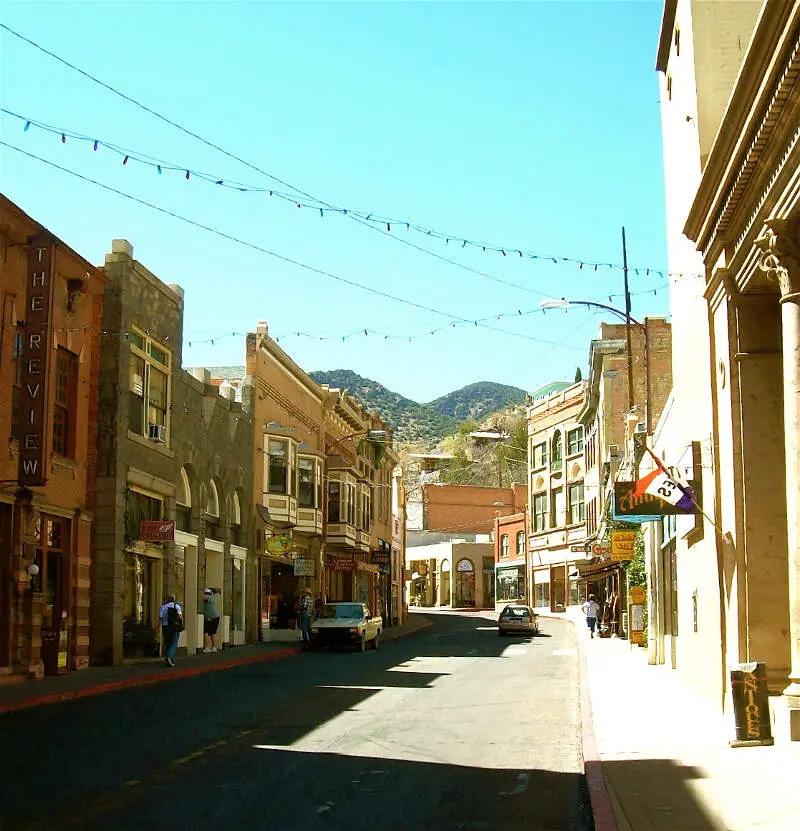 Bisbee was founded as a copper, gold, and silver mining town in 1880, and named in honor of Judge DeWitt Bisbee, one of the financial backers of the adjacent Copper Queen Mine.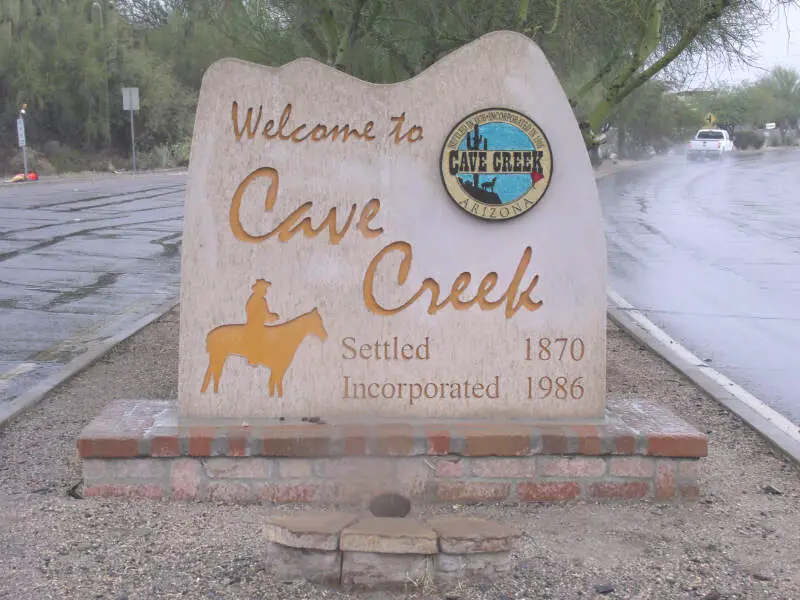 There are various historic properties and artifacts in the town of Cave Creek. Located on the grounds of the Cave Creek Museum are the Tubercular Cabin, which is listed in the National Register of Historic Places, the First Church of Cave Creek and Golden Reef Stamp Mill. Two of the historic properties have been converted into restaurants. They are the Cave Creek Service Station, which is listed in the National Register of Historic Places and the Cave Creek Inn. Frontier Town which has some of Cave Creeks original structures is also pictured.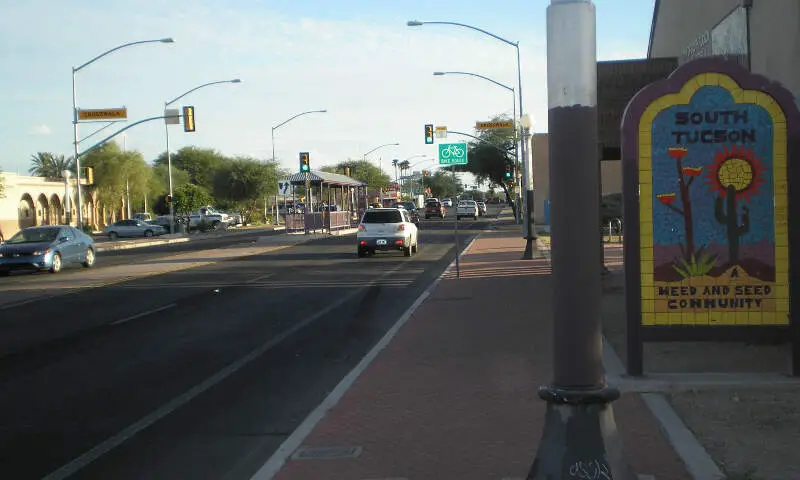 Source: Public domain
In 1936, Tucson officials took steps to expand Tucson's boundaries by moving to annex the unincorporated area along south Sixth Avenue from 25th Street south to the Veterans Hospital, which was south of Tucson city limits. Area auto court and other property owners on south Sixth Avenue objected, as they did not want to pay the higher business taxes imposed by Tucson or be subject to Tucson's building codes. As a recourse to prevent the annexation, south Sixth Avenue property owners submitted a petition to the Pima County Board of Supervisors asking for an incorporation election. On August 10, 1936, South Tucson residents voted 52 to 35 in favor of incorporation. In response, Tucson continued to require Tucson Water customers in South Tucson to obtain building permits from Tucson, or their water would be shut off. The South Tucson City Council responded by imposing a $500 annual franchise fee on Tucson Water, and the Tucson City Council retaliated by announcing that water service would be discontinued to South Tucson within 120 days. On January 18, 1938, 258 petition signatures from South Tucson residents were turned in to the Pima County Board of Supervisors, which dissolved South Tucson. Nonetheless, another incorporation drive was launched in South Tucson. On March 27, 1939, a second incorporation election was held and by a vote of 70 to 63, South Tucson was reincorporated.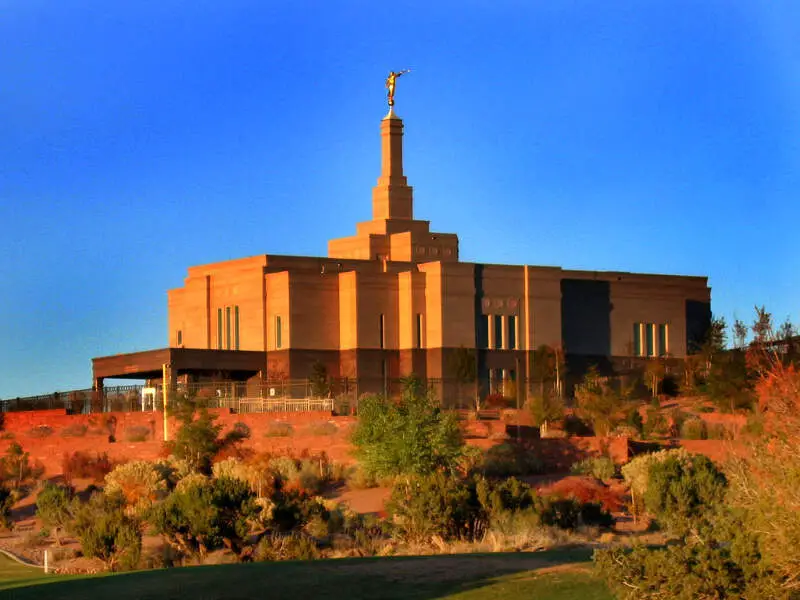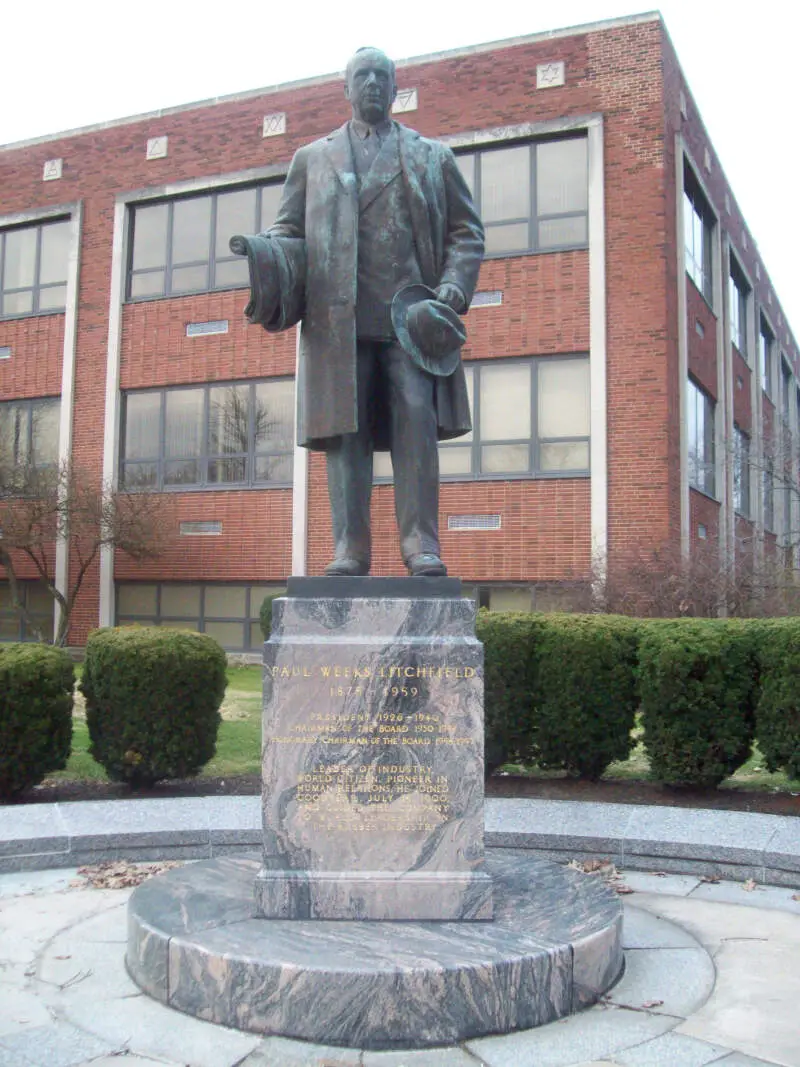 Source: Public domain
The town of Litchfield Park is an affluent community outside of Phoenix named after its founder, Paul Weeks Litchfield. He was an executive of the Goodyear Tire & Rubber Company who came to the Phoenix area in 1916 in search of suitable land to farm a long-staple cotton that had previously been available only from the Sea Islands off the coast of Georgia and from Egypt. This cotton was needed to strengthen the rubber in the pneumatic tire, of which Goodyear was the world's largest producer. The east coast cotton supply had been devastated by the boll weevil and the African supply had been greatly reduced by World War I attacks from German U-boats. Litchfield went to the Phoenix area at the suggestion of the United States Department of Agriculture, but he was not successful in motivating local farmers to grow his cotton. Instead he got Goodyear to form the Southwest Cotton Company in Phoenix, with Litchfield as its president, eventually purchasing some 36,000 acres in the general Salt River Valley area including 5,000 acres around the present site of Litchfield Park, then known as Litchfield Ranch. Much of the land was bought for as little as $25 per acre. The cotton was cultivated with a workforce of mostly Mexican and Native American men. The U.S. Postal Service agreed to the name "Litchfield Park" in 1926. In 1929, the Wigwam Resort was opened to the public. In 1926, Litchfield went on to become the president of the Goodyear-Zeppelin Corporation, and then Chairman of the Board in 1930. He retired from the company in 1958, and spent the final months of his life as a resident of Litchfield Park at his home on Fairway Drive.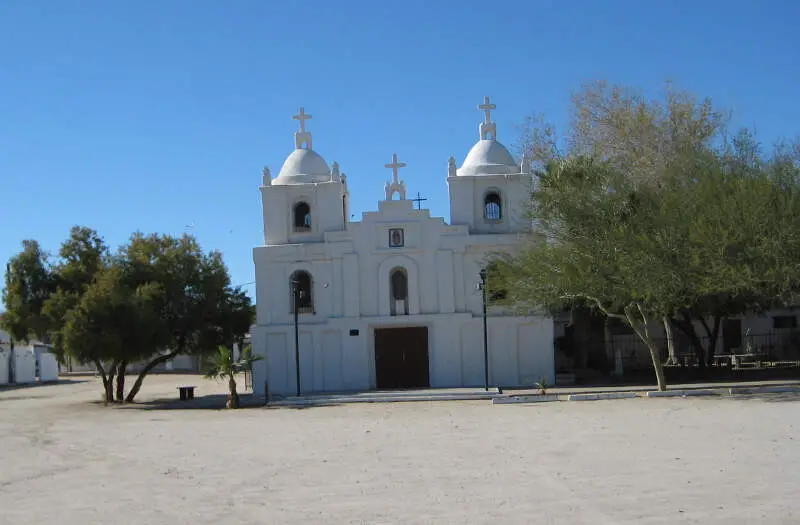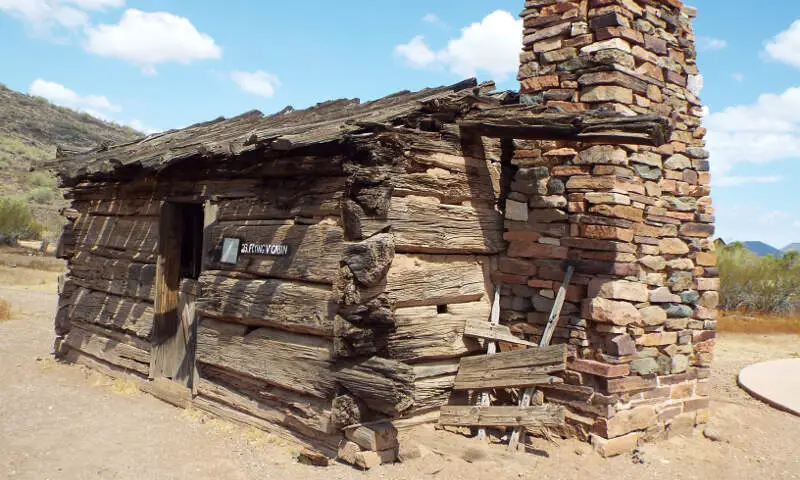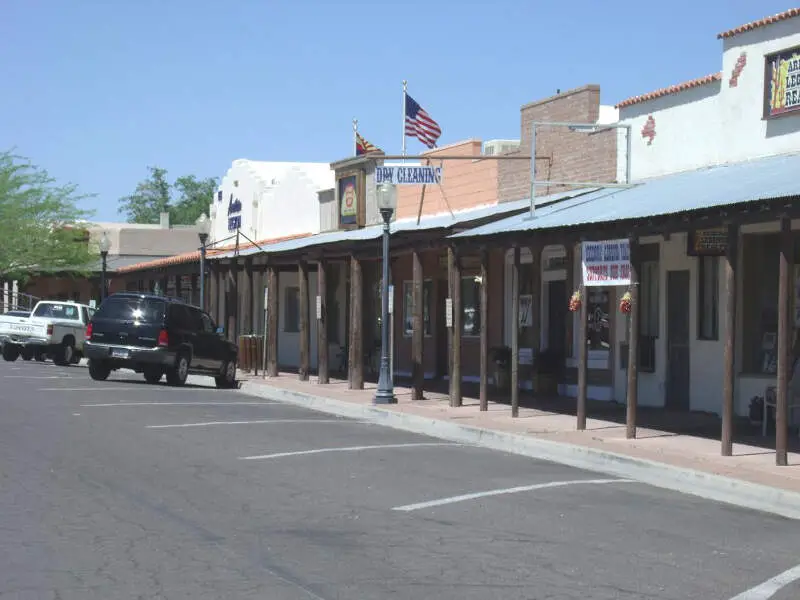 The Wickenburg area with much of the Southwest became part of the United States by the 1848 treaty that ended the Mexican-American War. The first extensive survey was conducted by Gila Rangers who were pursuing hostile Indians who had raided the Butterfield Overland Mail route and attacked miners at Gila City.
How do you determine the best places to buy a home in arizona for 2020?
We were in real estate for almost five years and have been working on this site for another three. Suffice is to say, we've put a lot of thought into what goes into finding a good place to buy a home.
So all that thinking has come to this moment where we get to spell out how we'd approach finding an up-and-coming place to live in Arizona. Put differently, the analysis will try to find places in Arizona with undervalued homes relative to pent up demand.
To do that we looked at the most recent American Community Survey Census data for 2014-2018 and compared it to the previous vintage (2012-2016). Specifically, we used the following criteria:
Y-o-Y Change In Population (People want to live here)
Y-o-Y Change In Median Home Prices (People are willing to pay for it)
Home Prices Relative To The State Average (It's still kinda cheap)
We want places that are growing, have seen home prices increase in recent years, and are still "cheap" for Arizona with the following caveats:
So of the 0 cities and towns in Arizona, only 58 places made it through our initial filters to even be considered.
We then ranked each place from 1 to 58 for the criteria mentioned above with 1 being the best for that criteria. We averaged the rankings to create a "best place to buy" index with the place having the lowest index being the best. You can download the data here.
Turns out that Thatcher is the best potential gem in the not-so-rough in the Grand Canyon State.
Read on for more on these places.

There You Have It - The Best Places To Purchase A House In arizona for 2020
There's our analysis of the best places to buy a house in Arizona. And, to be clear, we aren't necessarily saying these places are the best places to live, just that it looks like they might be in a couple of years based on the data.
In fact, every place in the following table meets our criteria, so even though it may not look super long, remember we started off with all 0 places in the state.
So if we'd could rent or buy in these cities, we'd definitely buy.
For more arizona reading, check out:
Detailed List Of The Best Places To Buy A Home In Arizona