Editor's note: This is not investment advice and we are not financial advisers. Article updated for 2020.
Swipe left for slideshow. Article continues below.
Article Table Of Contents
(Skip to section)
There's a the age old question everyone thinks about when they decide to move to a city in Virginia:
Should I buy a place or rent? Well, we aren't here today to solve that problem for you exactly. We are just assuming you'll do the right thing and a buy a place. And while we are happy to tell you the best place to live in Virginia, this analysis is going to tackle the question of the best place to buy a house as an investor. That is we are going to try and determine the up and coming cities in the Old Dominion.
To do that we are going to look at places in Virginia that are growing faster than average, but where home prices are below average. In every day terms, the "deals". The best deal in Virginia at the moment? That would be Woodstock according to our analysis.
Here's a look at the top ten places to buy a home in virginia for 2020:
What's the best place to buy a home in Virginia for 2020? According to our analysis, would the the ideal place to buy a home looking into the future.
The methodology that wen't into this can be a bit complicated, so we'll break it down for you in as much detail as we can below. If you're not worried about finding a deal on good places to live, check out the most expensive places to live in virginia and, for those of you on a budget, the cheapest places to live in virginia.
For more Virginia reading, check out:
The 10 Best Cities To Buy A House In Virginia For 2020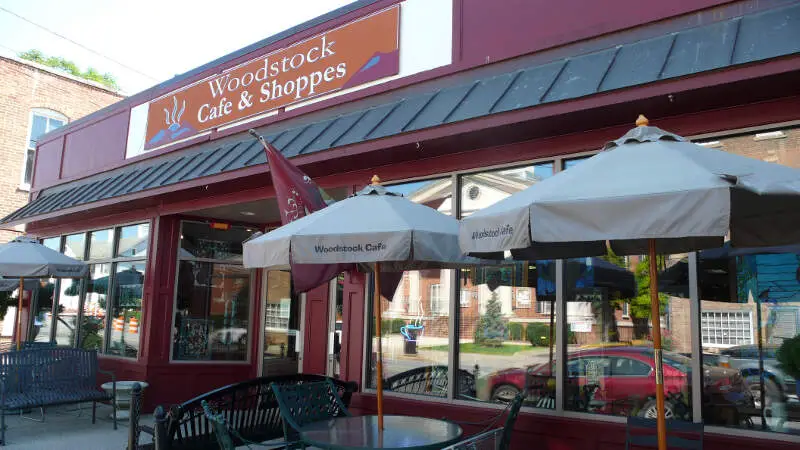 The town was established by charter in March 1761 as a part of what was then Frederick County. It was originally formed by a land grant from Lord Fairfax, and founded as Muellerstadt in 1752 after founder Jacob Miller. The town's charter was sponsored by George Washington in Virginia's House of Burgesses. Woodstock has been the County Seat of Shenandoah County, since the County's formation in 1772.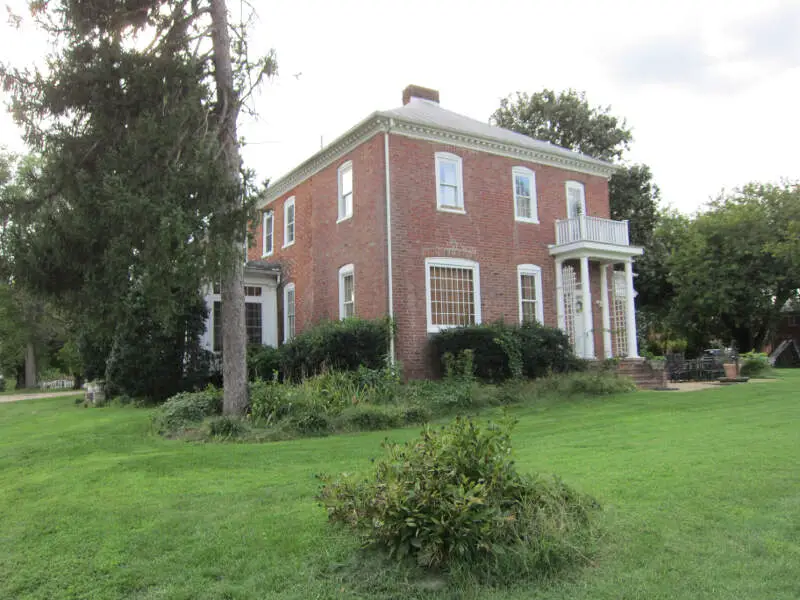 The history of Dumfries began as early as 1690 when Richard Gibson erected a gristmill on Quantico Creek. A customhouse and warehouse followed in 1731, and many others cropped up along the estuary by 1732. The Town of Dumfries was formally established on 60 acres of land at the head of the harbor of Quantico Creek, provided by John Graham. He named the town after his birthplace, Dumfries, Scotland.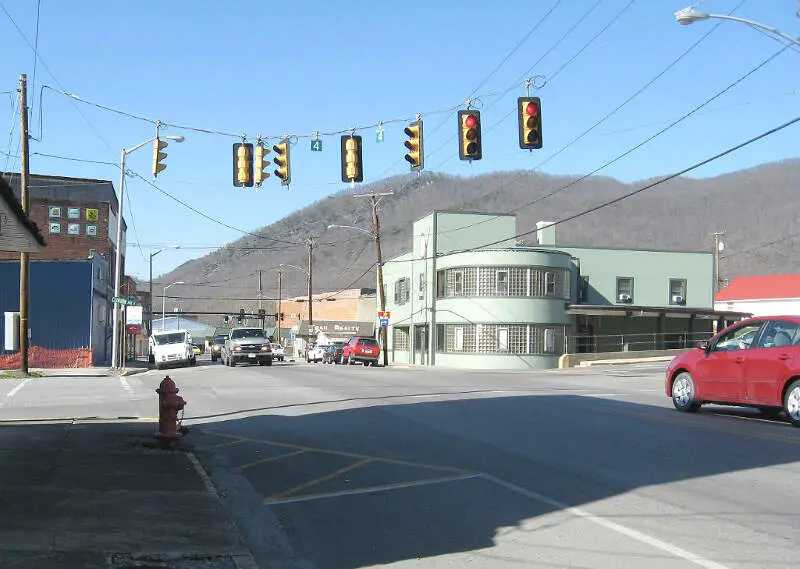 The community was formerly known as "Mineral City" and "Three Forks." The "Big Stone Gap" refers to the valley which has been created on the Appalachia Straight, located between Big Stone Gap and Appalachia. The town had hoped that its coal and iron ore deposits would make it "the Pittsburgh of the South."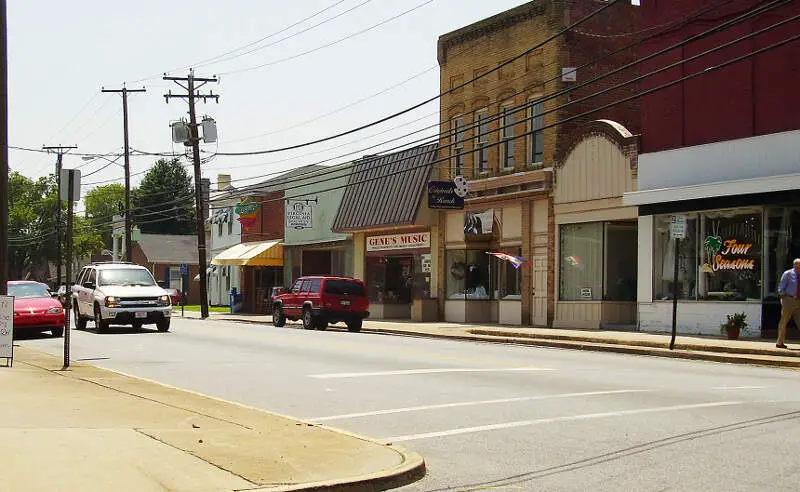 Source: Public domain
Emporia has long been a transportation crossroads. Although rivers further to the north empty into the James River and Chesapeake Bay, the Meherrin River, like the Nottoway River and the Blackwater River, empties to the southeast into Albemarle Sound. The Town of Hicksford was settled in 1710 by Captain Robert Hicks in the Virginia Colony, where the Fort Road of eastern Virginia crossed the Meherrin River en route to Fort Christanna, as well as on a major north-south trail used by native peoples and sometimes called the "Halifax road".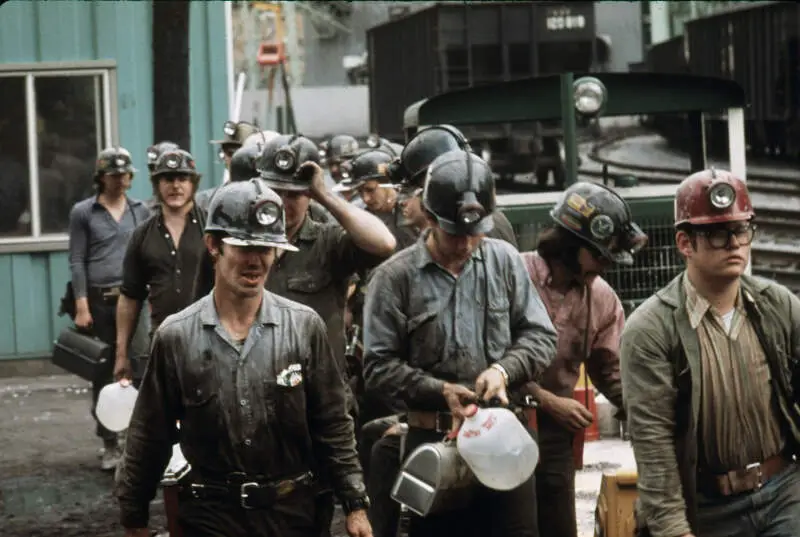 Source: Public domain
Located along the banks of the Clinch River, Richlands began as a farming community and was named for its fertile "rich lands."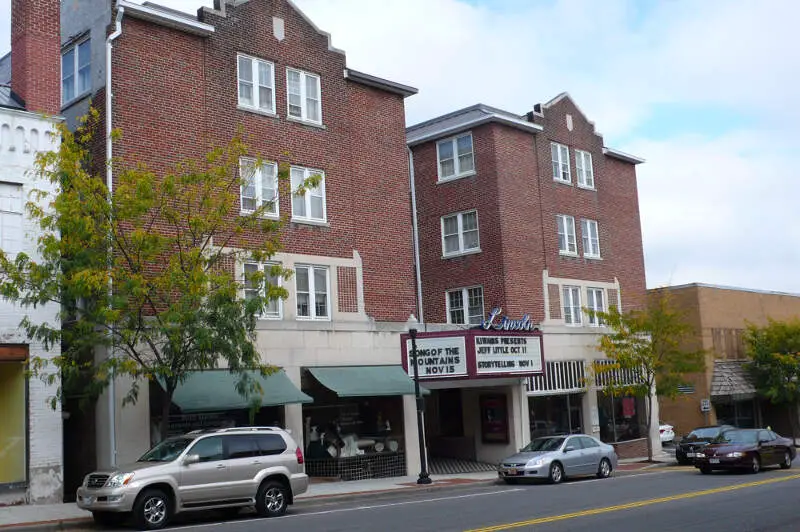 Marion College, a two-year Lutheran women's college, operated from 1873 to 1967. Marion College, constructed in 1968 and named in honor of Francis Marion, is a women's residence hall at Roanoke College.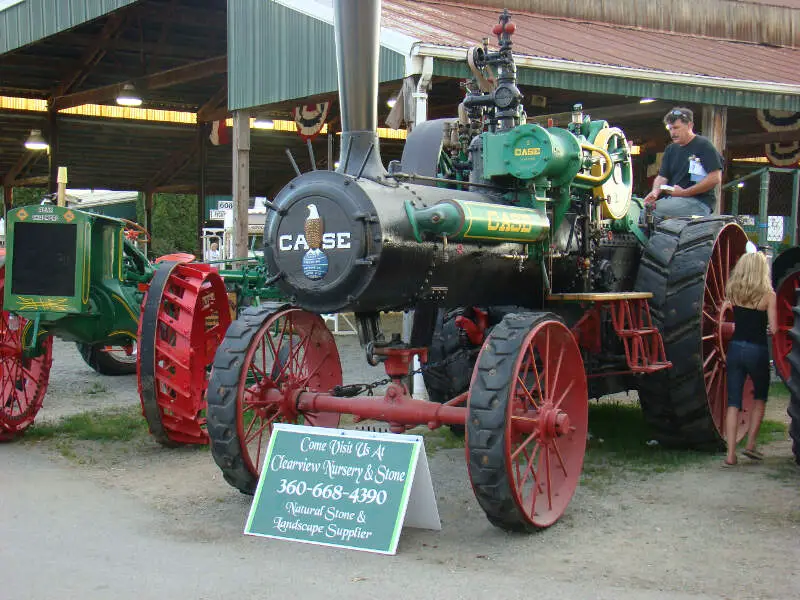 Source: Public domain
William Magill first settled along the North River in 1746, and the area became known as Magill's Ford. The first bridge across the North River was built in 1820, and for a time the young community was known as Bridgeport. The Town received its charter from the Virginia General Assembly on February 7, 1835, then incorporated as Bridgewater. Every February 7, the Town holds an annual Charter Day celebration with fireworks.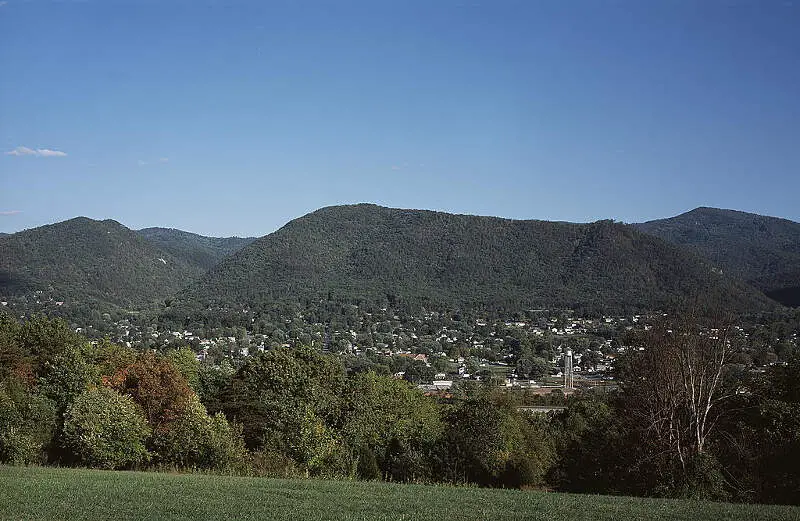 Source: Public domain
Formerly named "Hart's Bottom", "Green Forest" or "Green Valley" until 1888, and chartered as a town in 1890, Buena Vista was granted a city charter on February 15, 1892.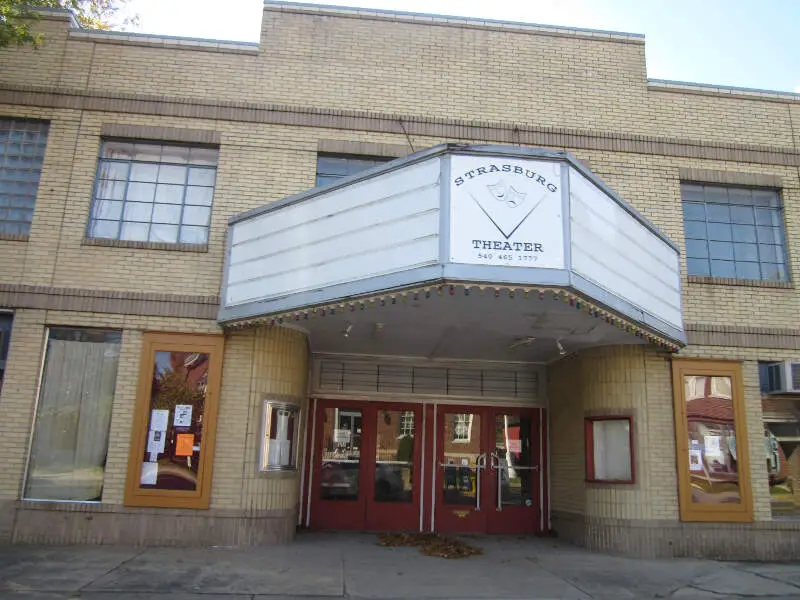 German-speaking Pennsylvanians were among the first non-native settlers to arrive in the northern Shenandoah Valley and Strasburg area. The luscious greenery and fertile land were prime targets for immigrant farmers. On August 21, 1734 speculator Henry Willis was granted 2,030 acres total of this land by William Gooch, Virginia's Lieutenant Governor and Commander in Chief. Gooch wished to settle the valley to create a buffer between Native American tribes and the rest of the Virginia colony. During the summer of 1735, Willis sold his entire property to Jacob Funk. Jacob in return, partitioned his new purchase, reselling a part of it to his brother John.
How do you determine the best places to buy a home in virginia for 2020?
We were in real estate for almost five years and have been working on this site for another three. Suffice is to say, we've put a lot of thought into what goes into finding a good place to buy a home.
So all that thinking has come to this moment where we get to spell out how we'd approach finding an up-and-coming place to live in Virginia. Put differently, the analysis will try to find places in Virginia with undervalued homes relative to pent up demand.
To do that we looked at the most recent American Community Survey Census data for 2014-2018 and compared it to the previous vintage (2012-2016). Specifically, we used the following criteria:
Y-o-Y Change In Population (People want to live here)
Y-o-Y Change In Median Home Prices (People are willing to pay for it)
Home Prices Relative To The State Average (It's still kinda cheap)
We want places that are growing, have seen home prices increase in recent years, and are still "cheap" for Virginia with the following caveats:
So of the 0 cities and towns in Virginia, only 61 places made it through our initial filters to even be considered.
We then ranked each place from 1 to 61 for the criteria mentioned above with 1 being the best for that criteria. We averaged the rankings to create a "best place to buy" index with the place having the lowest index being the best. You can download the data here.
Turns out that Woodstock is the best potential gem in the not-so-rough in the Old Dominion.
Read on for more on these places.

There You Have It - The Best Places To Purchase A House In virginia for 2020
There's our analysis of the best places to buy a house in Virginia. And, to be clear, we aren't necessarily saying these places are the best places to live, just that it looks like they might be in a couple of years based on the data.
In fact, every place in the following table meets our criteria, so even though it may not look super long, remember we started off with all 0 places in the state.
So if we'd could rent or buy in these cities, we'd definitely buy.
For more virginia reading, check out:
Detailed List Of The Best Places To Buy A Home In Virginia