Sweet home Alabama, I'm coming home to you — with bags full of cash.
That is, if I live in one of the ten richest places in the Heart of Dixie.
If you already live in one of the wealthiest cities in Alabama, then kudos on your success. But if you're looking to break into the big league in this southern gem, look no further than our list of top ten richest places in Alabama.
So how did we come to a final tally on the state's havens of wealth? We poured over the Census data from the American Community Survey for 104 Alabama cities with 5,000. After cutting the numbers down to the more populous locales, we then looked at various statistics like unemployment, poverty rates, and median income and assigned weights and values for each of these factors. Unsurprisingly, there was a good amount of overlap between Alabama's richest cities and its best and safest cities, especially in the upper echelon.
If you want to live in a spot that ticks all the boxes, then you'll want to check out the Birmingham 'burbs of Mountain Brook or Vestavia Hills. You'll need a private jet to get to the Crimson Tide home game if you're coming from Spanish Fort, but you may just be able to afford it if you're living there. The great news about Alabama's hotspots of wealth is that 8/10 of these cities have a median household income under $100,000/year, so living in the rarefied air of the 1% might be a much more achievable goal than it is in many other states.
So want to know where the richest of the rich reside in Alabama? Grab some grits and gravy with a side of caviar and champagne and read on.
Here are the 10 richest places in Alabama for 2023:
So how exactly did we determine which places in Alabama have the most going on monetarily? In order to narrow down the richest cities in Alabama, we looked at a number of factors: poverty rate, median household income, and unemployment rate. The cities also had to have a population of at least 5,000.
That left us with 104 cities to score. What's the wealthiest city in Alabama? According to the data, Mountain Brook is the winner of this title for 2023.
So if you care about living in a place with low poverty, great job opportunities, and rich residents, look no further than the list below. The Heart of Dixie is calling.
Rich people not your cup of tea? Feel free to check out some more reading about Alabama:
The 10 Richest Cities In Alabama For 2023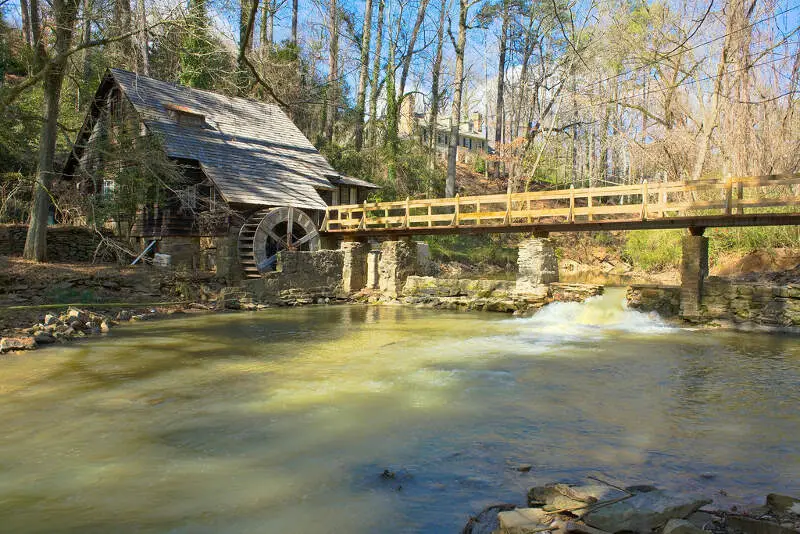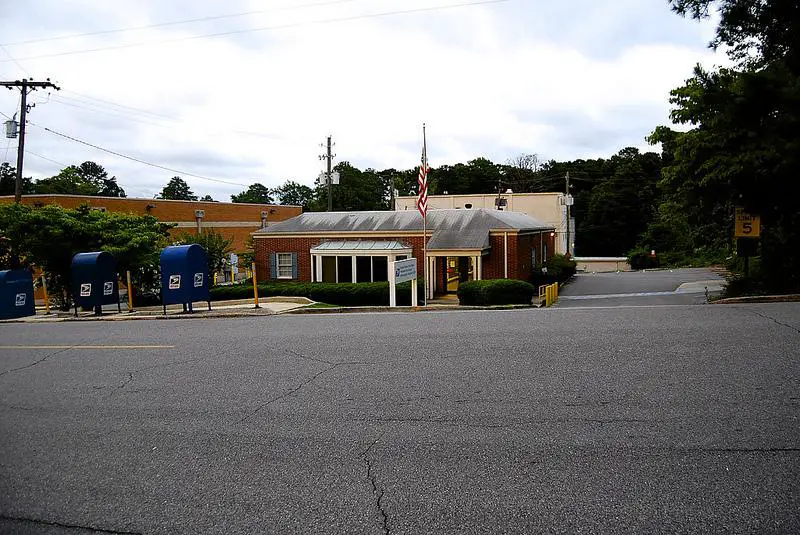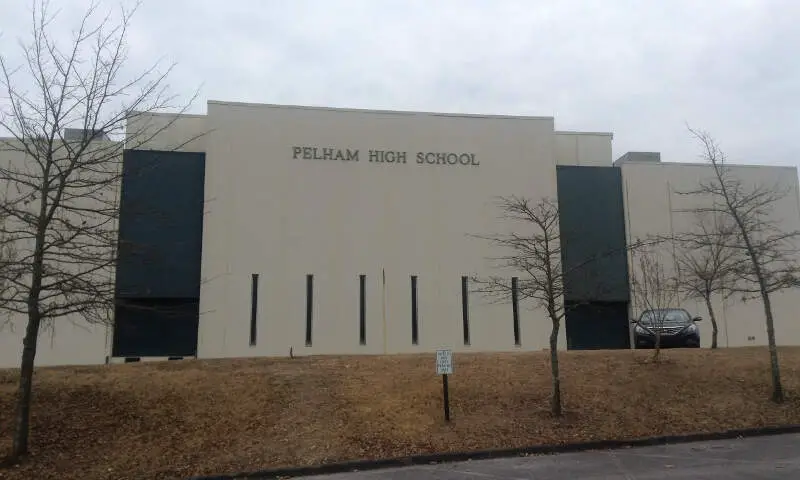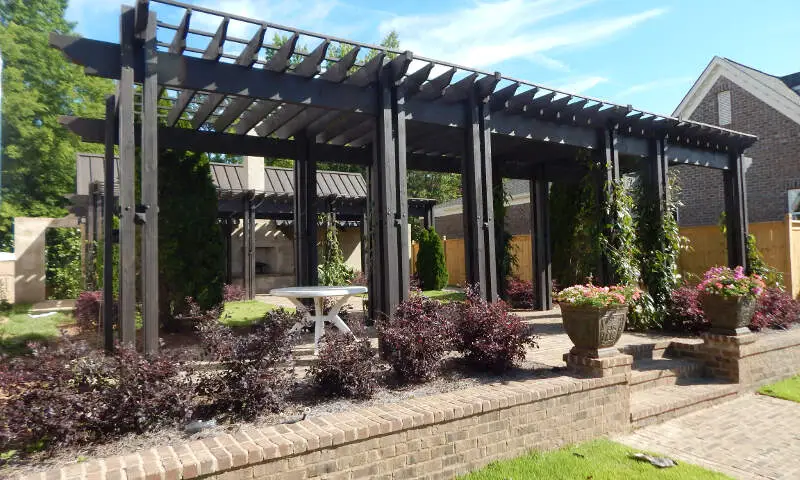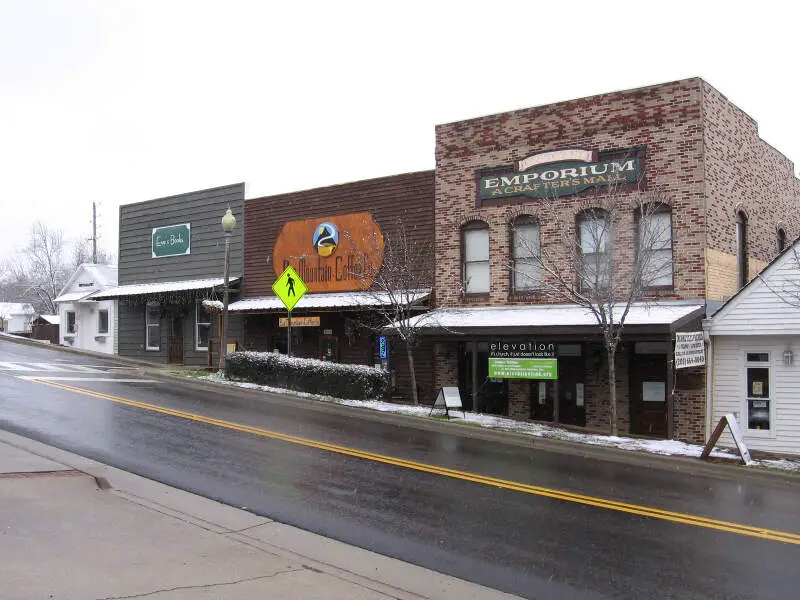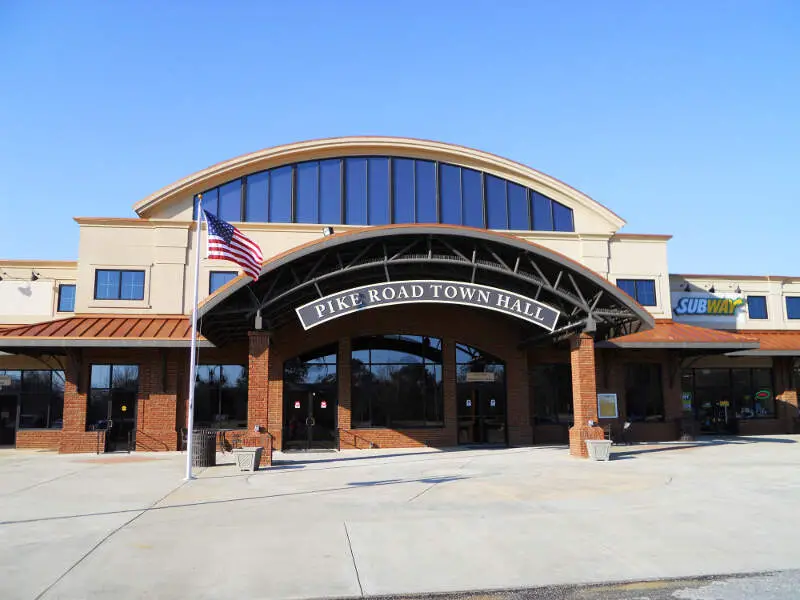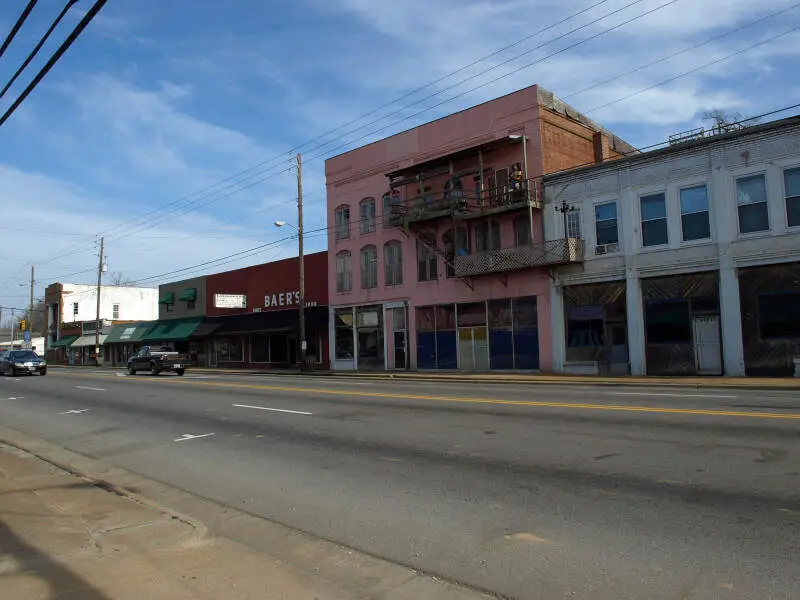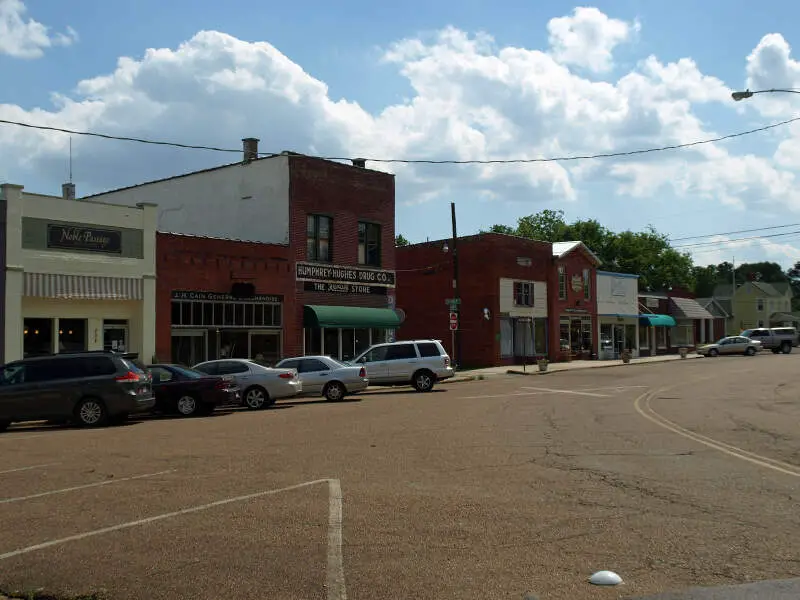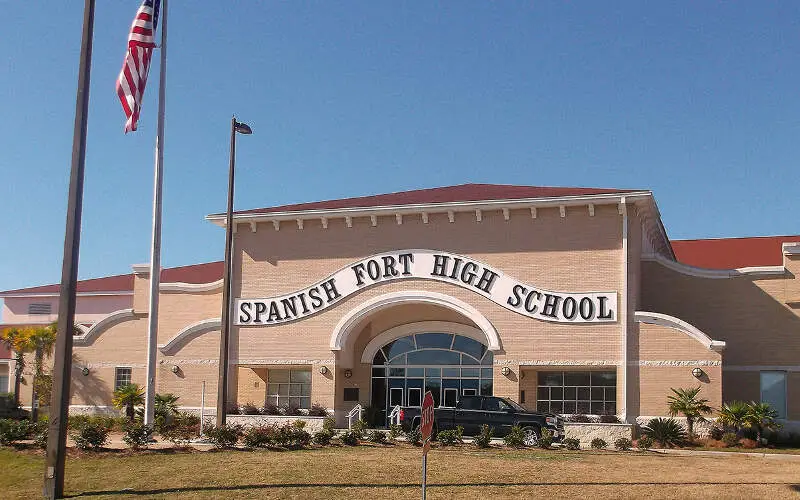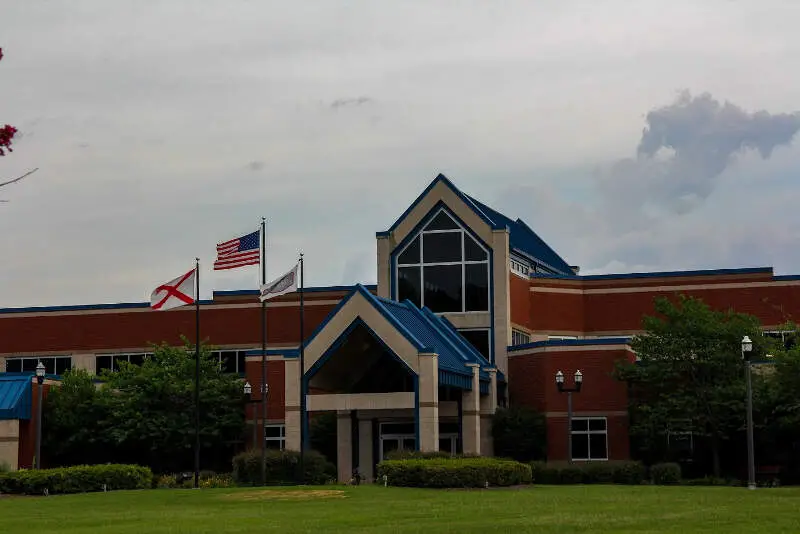 Methodology: How We Determined The Richest Places In Alabama For 2023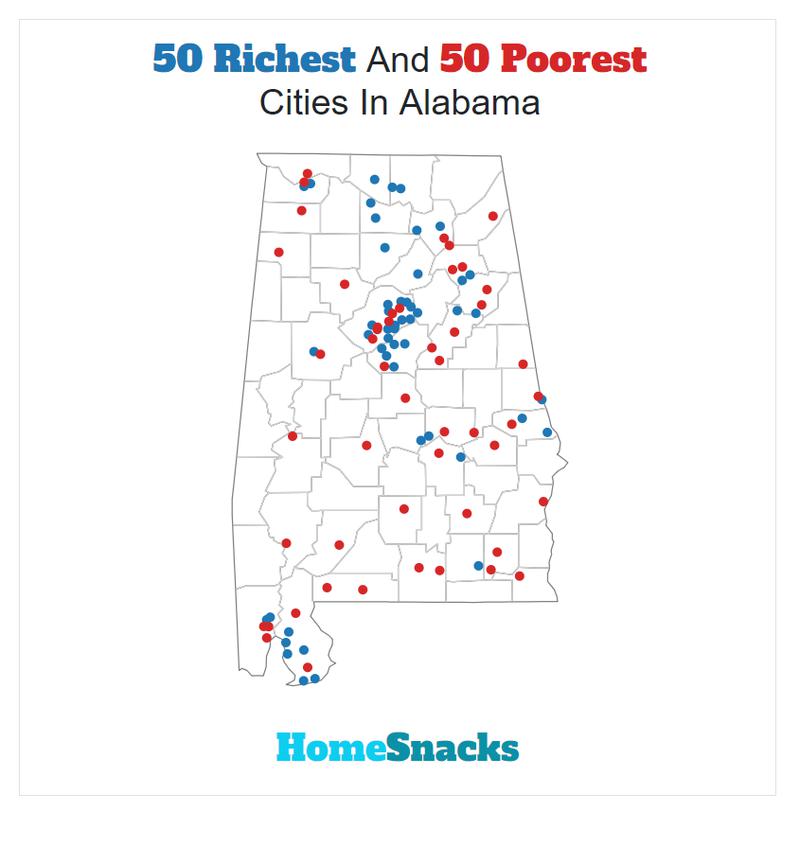 The first thing that comes to most people's minds when they think about determining the richest places is to simply identify personal incomes. After all, rich people have really high salaries.
However, we don't believe that one statistic wholly encompasses what it means to be one of the "richest places". So we looked at this set of criteria from the newly released 2017-2021 American Community Survey:
Poverty Level
Median Household Income
Unemployment Rate
Median household income is the most digestible way to understand how rich a place really is. The unemployment rate tries to capture the prospects for more people to become rich. If more people are employed, the richer the future looks.
After we collected the data for all 104 places with more than 5,000 people in Alabama, we ranked each place from 1 to 104 for each of the criteria, with 1 being the richest.
We then averaged all the rankings for a place into a "Rich Score" with the place having the lowest overall Rich Score, Mountain Brook, crowned the "Richest City In Alabama For 2023". You can download the data here.
You can learn more about the top ten below or skip to the end to see the rankings for all 104 places.

Summary: The Wealthiest Places In Alabama For 2023
Like we said earlier, when we set out to identify the richest places in Alabama, we weren't sure what we'd encounter, but it ended up being some of the best places to live in Alabama.
When you look at the data, the cities and places mentioned above meet the criteria for being at the very top of the income ladder for everyone that lives there.
If you're curious enough, here are the poorest cities in Alabama, according to data:
Poorest: Tuskegee
2nd Poorest: Selma
3rd Poorest: Bessemer
For more Alabama reading, check out:
Detailed List Of The Richest Cities In Alabama
Editor's Note: Data has been updated for 2023. This is our tenth time ranking the richest cities in Alabama.