The 10 Safest Cities In Alabama For 2021
We used data and science to determine the places in Alabama where everyone sleeps safe and sound.

Editor's Note: This article has been update for 2021. This is our sixth time rankings the
safest places to live in Alabama
. All the data comes from the
FBI's Crime In The USA 2019 report.
Article Table Of Contents   
(Skip to section)
Do we think there's a direct correlation between educated residents, jobs, competitive salaries, and people flocking to the safest places in Alabama to live the Alabama dream? Absolutely.
Whether you're hanging out on a beach in Mobile, catching a NASCAR race in Talladega, or visiting the Civil Rights Institute in Birmingham, Alabama knows how to keep its residents safe.
And here at HomeSnacks, we wanted to know just how safe is Alabama? More importantly, where, exactly, are the safest cities in The Heart of Dixie? So, we consulted the numbers. In total, we analyzed 76 cities with over 5,000 residents. We looked at important factors like property crimes and violent crimes per capita for every place from Dothan to Decatur.
Moreover, if you choose to live in one of Alabama's safest places, you'll get to experience some of the South's tastiest BBQ, some toe-tapping country music, and the crystal clear Gulf Coast. Heck, there's a reason Alabama notables like Channing Tatum, Mia Hamm, and Evander Holyfield, have been singing the praises of places like Cullman, Selma, and Atmore for years: these are not only some of the best places in the country, they are some of Alabama's safest.
So, where are these amazing places in Alabama where crime is low, jobs are plentiful, and neighborhoods are safe? Read on.
Here are the 10 safest cities to live in Alabama for 2021:
So, what city is the safest place to live in Alabama for 2021? Well, according to the most recent FBI data we crunched, Rainbow City is the safest place to live in The Yellowhammer State. It's not surprising considering Rainbow City scored a 9/10 snackability safety score with an emphasis on jobs and education.
Check out the rest of our not so naughty, very safe Alabama cities to see how your city ranked. And if you don't find your favorite there, head to the bottom.
For more reading on safe places to live in and around Alabama, check out:
The 10 Safest Cities In Alabama For 2021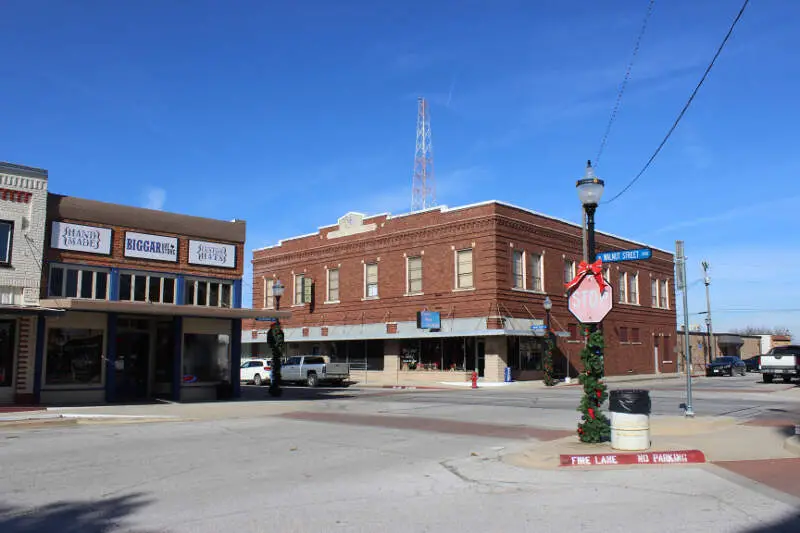 Source: Public Domain
Rainbow City came of nowhere to take the top spot this year as the safest place to live in Alabama for 2021 -- it wasn't even in the top ten last year as a reference point.
This small city of almost 10,000 people is located in the Gadsden Metropolitan area of Northeast Alabama -- a day trip outside of Birmingham for reference. It had exactly 0 murders in the last year of data and the single best property crime rate in the entire state.
You can feel safe knowing you can visit any of the local parks like James D. Martin Wildlife Park Trail or Noccalula Falls Park without worry whether someone will steal your lunch. In fact, more likely than not, they'll make a trip out to your house to return your wallet if you left it somewhere out on the trail by accident.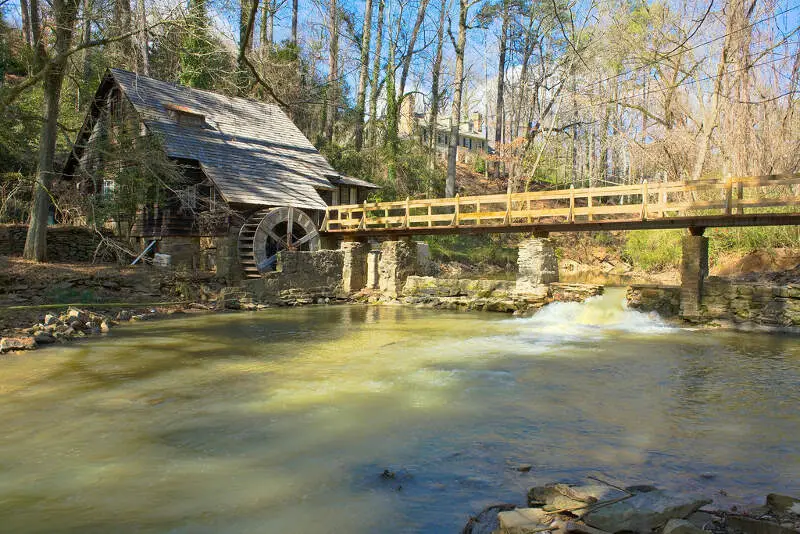 A suburb of Birmingham, Mountain Brook has plenty of activities to keep its residents from a life of crime -- from playing 18 holes at Alabama's oldest golf course to seeing some epic animals at the Birmingham Zoo.
These diversions really do the trick for Mountain Brook, which has the 3rd lowest rate of violent crime and 5th lowest rate of property crime in Alabama. And -- not to be totally outshined by Rainbow City -- Mountain Brook also boasts having 0 murders in the last year of data.
The catch -- Mountain Brook is one of the wealthiest communities in the country, so you'd better start savin' if you want to live in this safe haven.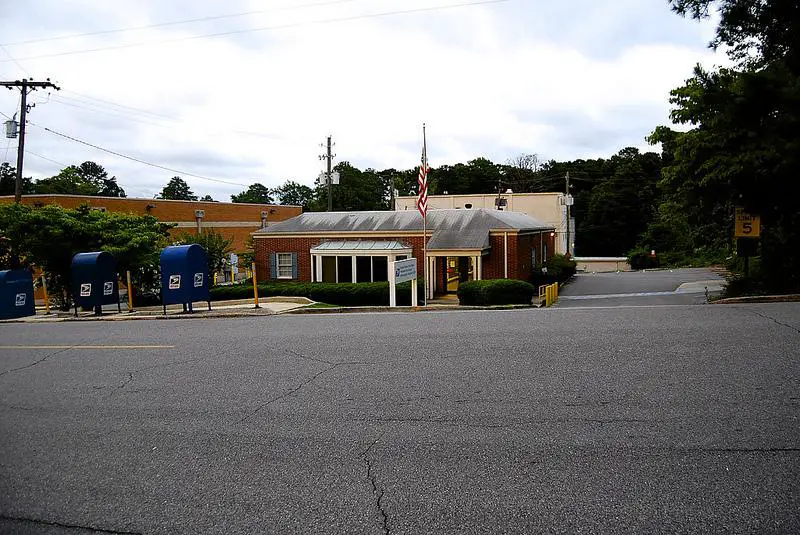 Vestavia Hills is so safe that everyone there is hyper vigilant. For example, when we called the city one of the snobbiest in the state a couple of years back, we had a local lawyer promptly fedex us a demand to take down a Google Street View that showed his house.
Because you can't even have internet hooligans like us say anything even potentially negative about this town.
That hypervigilance translates into the fourth safest violent crime and the eighth safest ranking for property crime in Alabama.
Hopefully this fact doesn't compel someone else to throw a lawsuit at us.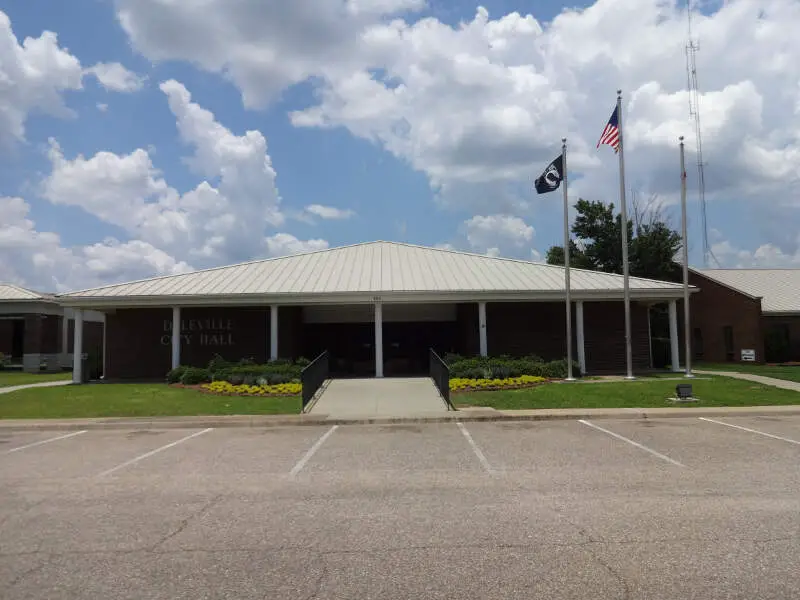 Like #1 Rainbow City, Daleville has made some major safety improvements lately, with its ranking improving by 14 spots since last year.
Daleville only had 8 total violent crimes last year, giving it the ninth safest violent crime rate in the state. The property crime ranking in Daleville is even better, so you don't need to worry much in this small city.
And with all the military hardware on display at the Army Aviation Museum in neighboring Fort Rucker, you'll be happy to hear that there were 0 robberies in Daleville last year.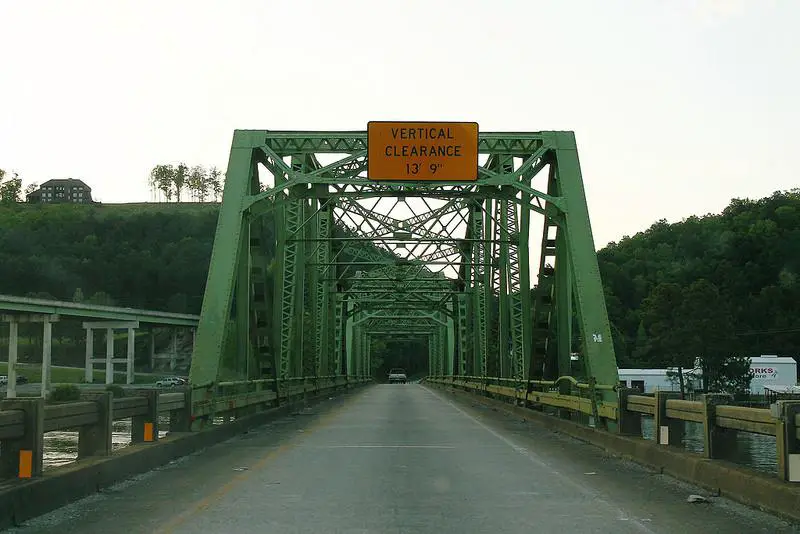 Southside shows it's the best side when it comes to safety in Alabama -- it's the fifth safest city in Alabama.
Located 8 to 12 miles south of downtown Gadsden, Southside is one of the fastest growing cities in northeast Alabama. Which makes sense given that it ranks as the safest place in the region buy a good bit.
The other reason people are flocking here? Low rent and home prices mixed with a good economy. With a sub 3% unemployment, you can get a job and find an affordable apartment for only $750/mo.
Pleasant Grove probably isn't pleasantly surprised to see themselves on this list -- they are well aware of how safe it is to live there.
It scored tenth safest for violent crime in the state.
Located in Jefferson County right smack in the middle of Alabama, this ranking further confirms it earns its nickname of "The Good Neighbor City".
We think that Mr. Rogers would be proud to hear that nickname and consider it worthy of the title -- even if he was from Pittsburgh.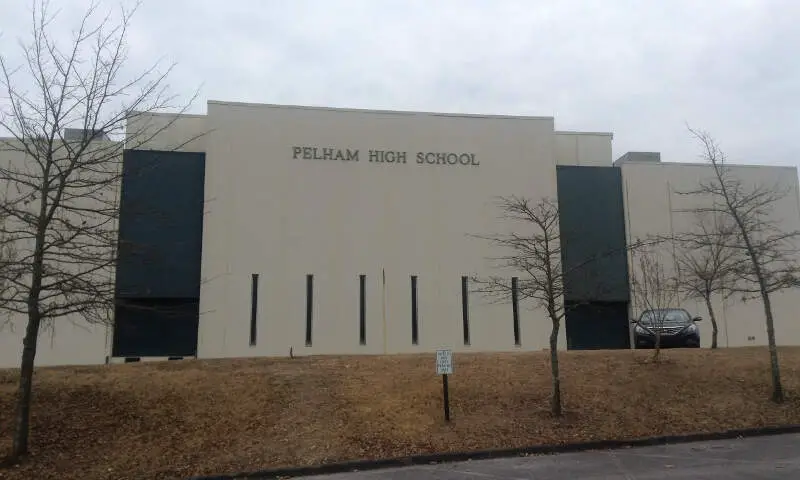 You don't have to worry about being taking hostage on a subway in this Pelham. In fact, you're more likely to be helped out on public transportation when you're in this suburb of Birmingham.
Pelham has low rates of crime overall, but it's the low rate of violent crime in particular that lands Pelham on this list.
So you can safely make your way to a concert at the open-air Oak Mountain Amphitheater and rock out in total safety. And if you want to go camping at Oak Mountain State Park, you'd have more to fear from wildlife than criminals.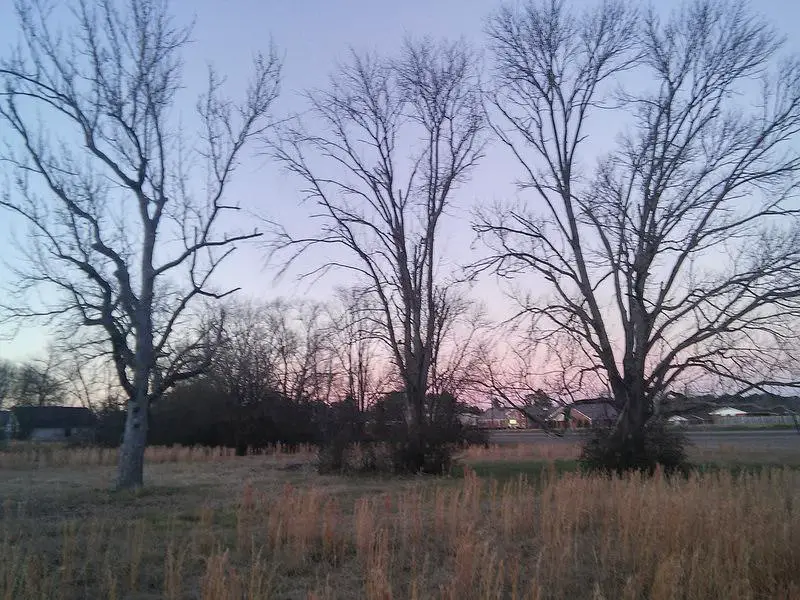 Glencoe maintained its place in the top ten for the second year in a row.
Interestingly, compared to the other cities on this list, the overall picture of Glencoe isn't quite as glowing. The economy isn't quite as strong and poverty is tick higher, but it's still a safe place to live.
And, wouldn't you know, it's the home to not one, but two Miss Alabama's.
So it's both attractive and safe -- sounding better and better each second.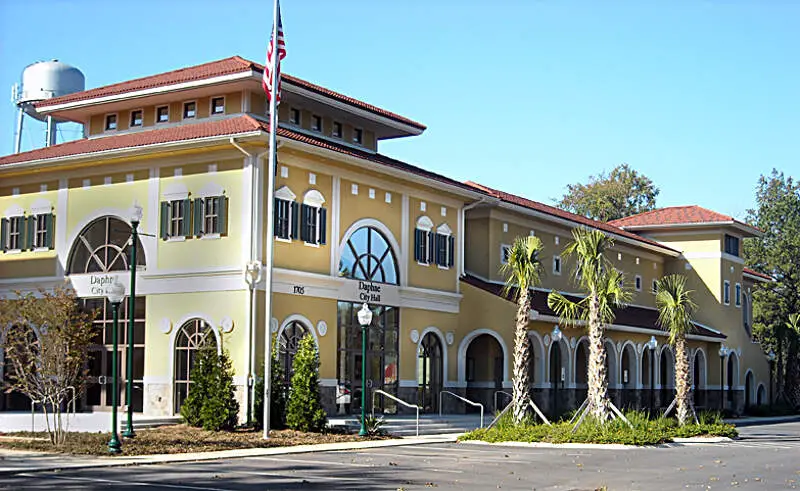 Source: Public domain
There's no need to call Scooby Doo in Daphne -- besides the fact that she's already on the case, there's no serious threats of crime in this city.
The gang wouldn't have anything to do since the city has top ten rankings for both property and violent crime. Those pesky kids will have to be pesky elsewhere it seems.
The city is located along I-10, 11 miles east of Mobile and 170 miles southwest of the state capital of Montgomery.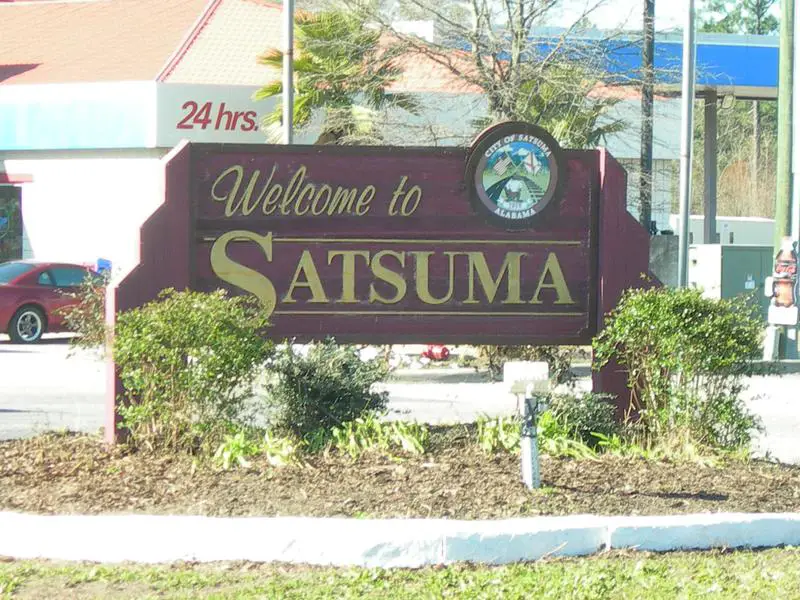 The tenth safest place in Alabama for 2021? According to the most recent FBI data, that would be Satsuma. A city in Mobile County of about 6,000 people located in the Southern nub of Alabama, this place continuously rocks out in our rankings.
Not only is it safe, it's one of the best places to live in Heart Of Dixie.
Now, if only someone would take a creative commons licensed picture for us to use. Wink wink.
How we calculated the safest cities in Alabama for 2021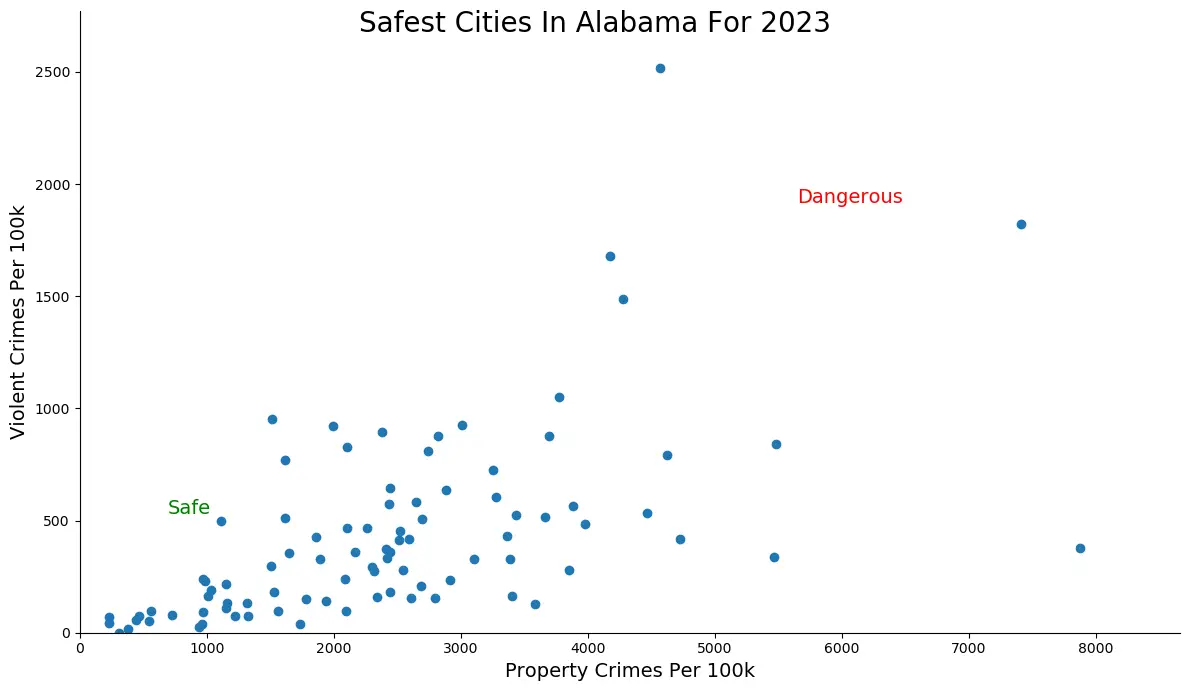 While there are surveys and public polls on what cities in a state are the safest, we didn't want to rely on speculation and opinion. Instead, we looked at the hard numbers from the FBI's most recent report of crime (Published Sept 2020) in Alabama.
Specifically, we analyzed the
FBI's Uniform Crime Report
which summarizes the number of property crimes and violent crimes in each city per year. We used two criteria:
Violent crimes per capita (murders, assaults, rapes, armed robberies)
Property crimes per capita (thefts, burglaries, motor vehicle thefts)
For example, there were a total of 51 crimes committed in Rainbow City which had a reported population of 9,546. That means the number of crimes per capita is 0.0053 which translates into a 1 in 187 chance of being the victim of a crime.
We only looked at cities that have populations of more than 5,000 people reported to the FBI in 2019, the last reporting year. This left us with a total of 76 of the biggest cities in Alabama to rank.
We ranked each city for each criteria from 1 to 76 where 1 in any particular category is the safest.
Next, we averaged each places two criteria to create a Safety Index. We crowned the place with the lowest overall Safety Score "The Safest Place In Alabama" with any ties going to the bigger city. You can download the data here.
The safest city in Alabama, based on our criteria, is Rainbow City. The most dangerous city in Alabama? Fairfield, where residents had a 1 in 9 chance of being the victim of a crime.
Note: This report is not an analysis of the effectiveness of local police departments, nor does it reflect the fact that people from out of town may come into a community and cause a crime. It simply looks at where crimes occurred most frequently, based on a city's population.
There You Have It - The Safest Cities In The Heart of Dixie
Looking at the data, you can tell that Rainbow City is as safe as they come, according to science and data.
But as most Alabama residents would agree, almost every place here has its safe and not safe parts. So just make sure you're informed ahead of time.
Here's a look at the most dangerous cities in Alabama according to the data:
Fairfield
Anniston
Lanett
For more reading, check out:
Breaking Down Crime In The Safest And Most Dangerous Cities In Alabama

Share on Facebook
Chris Kolmar has been in the real estate business for almost ten years now. He originally worked for Movoto Real Estate as the director of marketing before founding HomeSnacks.
He believes the key to finding the right place to live comes down to looking at the data, reading about things to do, and, most importantly, checking it out yourself before you move.
If you've been looking for a place to live in the past several years, you've probably stumbled upon his writing already.
You can find out more about him on LinkedIn.