Editor's Note: We updated this article for 2021. This is our seventh time ranking the best places to live in Michigan.
Article Table Of Contents   
(Skip to section)
Consider yourself lucky if you've had the opportunity to watch Robert Redfern's version of "Pure Michigan," and even luckier if you can call one of the best states in America home.
And rightfully so. Michiganders love their state. Michigan has a ton of amazing characteristics that are unique to the only state that borders five Great lakes.
A Michiganders best day would go something like this: fire up the 'ol snowmobile, head to the local party store for some LaBatts, (maybe shovel their roof if they've had too much snow), warm up a pasty (pronounced paw-sty), and head to their deer stand. They're the only state where opening day of deer hunting is considered a holiday.
You heard it here first, folks.
Michigan's long summer days and awesome family friendly cities truly make this state one of the best. We also ranked Michigan as one of the Best States To Raise a Family. No surprise here. Crystal clear lakes, lush pine forests, friendly people aside, MIchigan has a lot to offer. Michigan's strong job market and low cost of living make its beautiful cities extremely desirable. Needless to say, our job of determining the best cities to live in Michigan was quite the feat.
So, grab yourself a cold Labatts, warm yourself a pasty, and read on.
The 10 Best Places To Live In Michigan For 2021
Yes, Michigan is every outdoor enthusiasts dream come true. But Michigan has so many cool cities where commute times, education, and strong economies make it difficult to resist. The trick is to finding it all.
What city is the best place to live in Michigan for 2021? Well according to the US Census and FBI data we crunched, East Grand Rapids is the best place to live in Michigan if you care about home values, low crime, and a high quality of life.
Take a look at the list below. We give you a look into the top ten best places to live in Michigan where, yes, you can have it all.
If you're looking for something more national, check out the best states in America or the best places to live in America.
For more Michigan reading, check out:
The 10 Best Places To Live In Michigan For 2021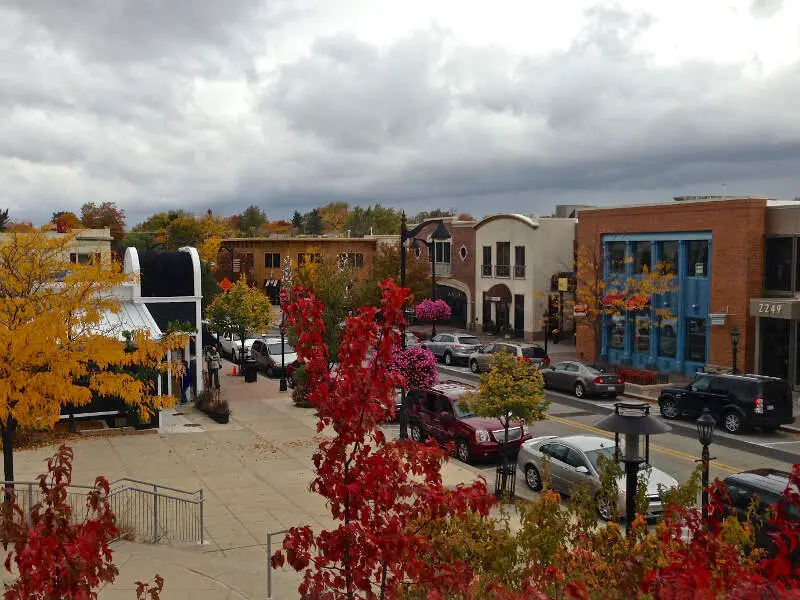 Located just East of Grand Rapids is Michigan's best city -- East Grand Rapids. While it is not the number one best city in Michigan for 2021, it has the highest household income at $144,922 making it also one of the richest places in The Great Lakes State. So, if you are an outdoor enthusiast, that nice income provides a little extra cash to experience the fun, outdoor things that East Grand rapids has to offer. Like, spending the day at Reeds Lake hiking and biking the trails or taking in one of the many yachting regattas at the Grand Rapids Yacht Club. However, if you have some time, a day trip to the Lake Michigan beaches in Grand Haven are a Pure Michigan experience.
The people in East Grand Rapids are great, but that's not why this city is the best. East Grand Rapids earned this rank because the job opportunities are endless, it has great schools, and the crime rate here is 58% below the national average.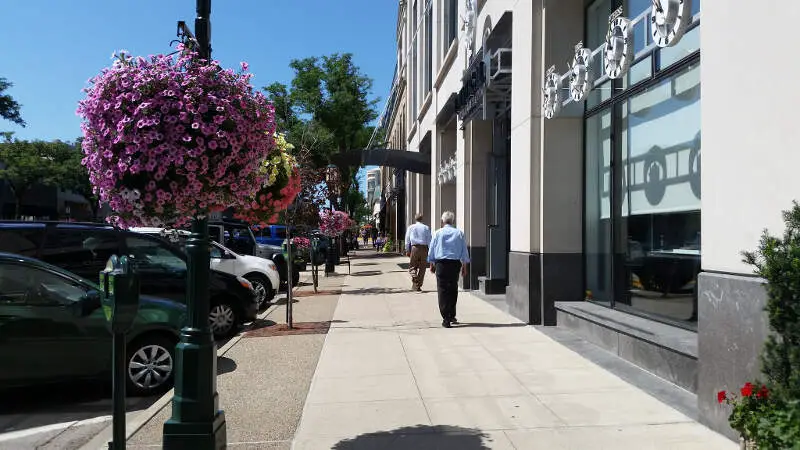 Moving into first as the #2 best city to live in Michigan is Birmingham. Located southeast of Detroit in Oakland County with over 21,201 residents, "This Walkable Community" has the best of both worlds-activities for the family and adults alike. Birmingham has much to offer throughout the seasons between attending farmer's markets, enjoying a winter brew at Griffin Claw, or taking the family to check out the The Robot Garage, these are just a few of the many reasons Birmingham has moved into the top spot for best city in Michigan.
Birmingham also scored a 7.5/10 on overall SnackAbility with an emphasis on jobs, safety, and education.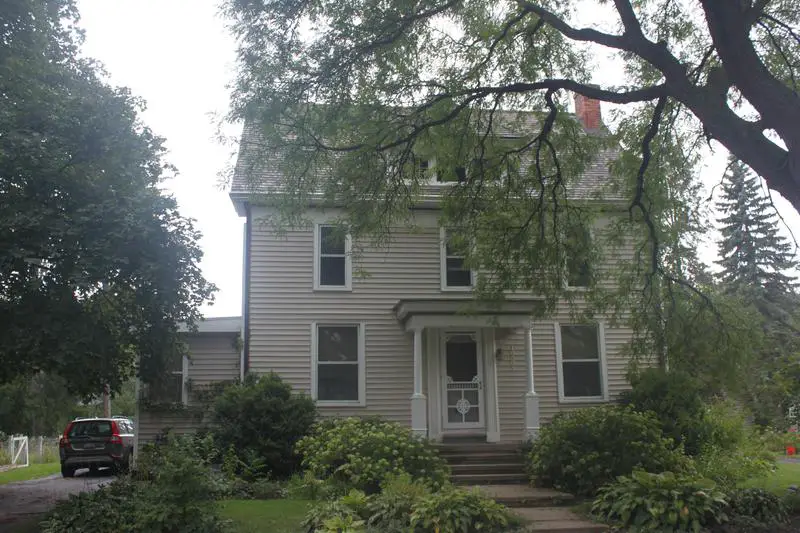 Coming in as The Mitten's 3rd best city is Huntington Woods. Previously ranked first, Huntington Woods is also located just southeast of Detroit and the locals here would tell you that it has a lot to offer. With over 6,322 highly educated residents, the median income in The City of Homes is close to $136,331 and the median home price is $362,900.
The adventures are endless in Huntington Woods. One stop could lead you to learning about the natural world at the Cranbrook Institute of Science; and if you happen to be visiting between Labor Day and Thanksgiving, you could always pick up a snack and experience at Franklin Cider Mill.
Huntington Woods boasts a 10/10 overall SnackAbility. Come for a visit and stay for a while.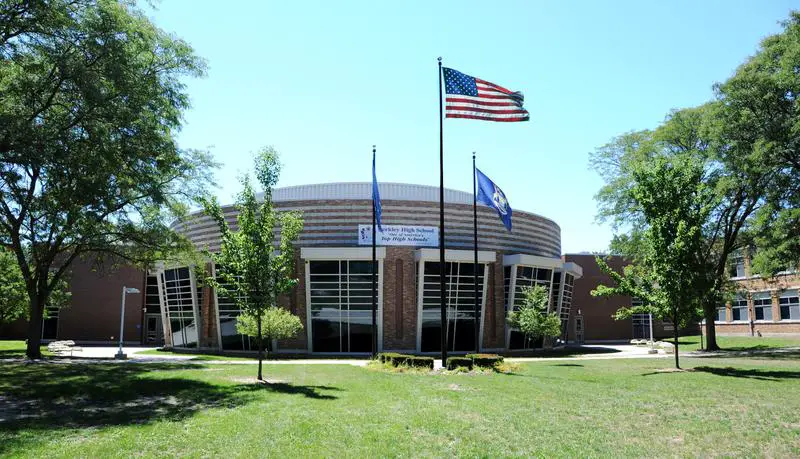 Where the MI-1 and Eleven Mile meet 25 minutes northeast of Detroit is the 4th best place to live in Michigan. This must be a Michigan hot spot because it has the youngest population in the state and it's one of the best cities for singles in The Mitten. If we know anything about today's young people and millennials, they know where to find the best deals. They have chosen Berkley because it has a manageable cost of living, affordable homes, and low crime.
Yes, the cost of living here is lower than the national average and slightly higher than the state--1.1x in fact. Homes here are the 25th lowest in the state--expect to pay $199,200 for a nice single family home. And, crime? There were only 63 recorded at the time of this report.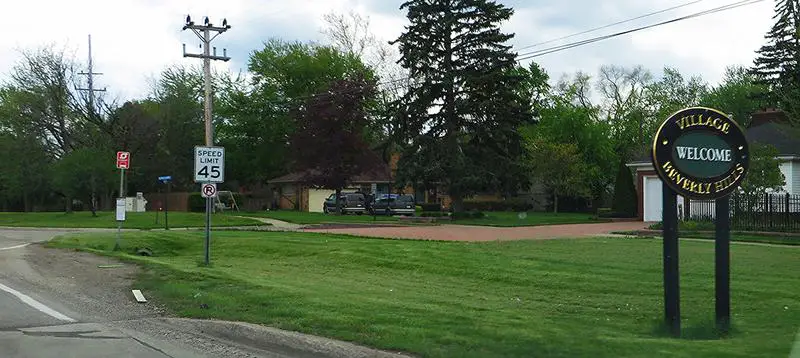 "Beverly Hills that's where I want to be.." This might not be the Beverly Hills that Weezer sings about, but it's definitely one of the nicest places in Michigan; so much that it's the 5th best place in the state for 2021.
And this is because it has some of the highest home prices in the state. Now, don't get it twisted, we're not saying that a place can only be one of the best if it has fancy homes; generally speaking, however, higher home prices mean higher property taxes which trickles down to better schools and nicer amenities. So, when we looked at Beverly Hills SnackAbility scores, we were not surprised to find the city scored a 9.5/10 for education and an 8.5/10 for amenities. You will be happy to know that the unemployment rate here is the 10th best in the state at 2.4% and that the median income is $127,419/year--so, it is doable.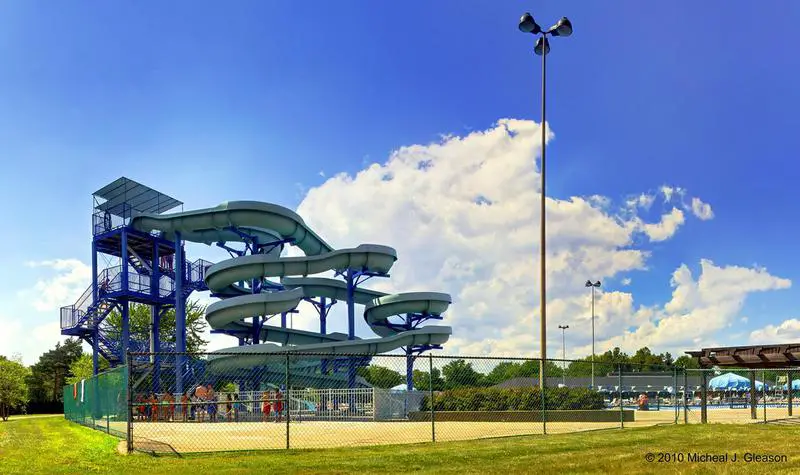 If Grosse Pointe Woods were to receive a grade from us in terms of cost of living, crime, and home prices, it would be an A+. What else would you expect from the 6th best place to live in Michigan for 2021.
In terms of affordability, Grosse Pointe Woods has cornered the market. Living expenses like groceries, health services, and utilities are below both the state and national average. The crime rate here is also at an all time low. And if you want to buy a home, get ready to pay the 19th lowest median home price in the state at $244,500. But, get ready to earn the city's median income of $104,848/year with a job that you should be able to score easily as the unemployment rate in Grosse Pointe Woods is 2.9%.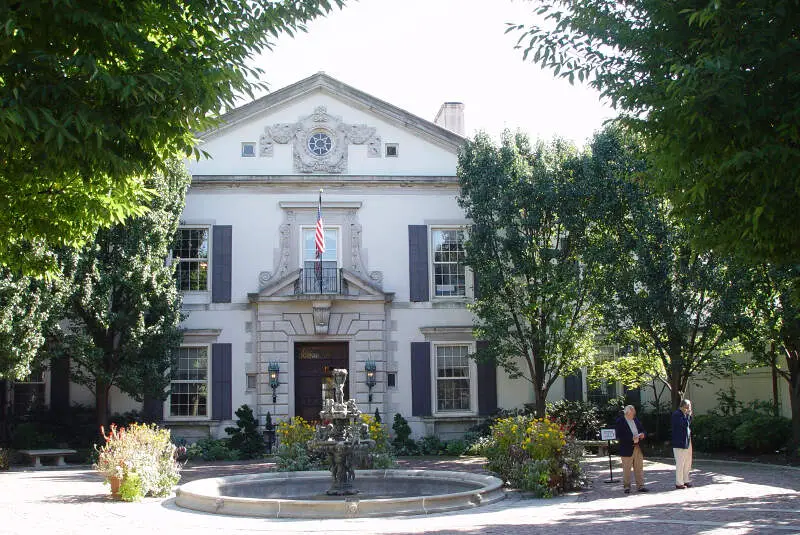 Yes, Michigan is known as the "Wolverine State," but you don't have to worry, there are no longer any wolverines that reside here, but what is still a "thing" is the fact that Grosse Pointe Farms is one of the best places to live in the state. Matter of fact, it's Michigan's 7th best of the best.
To be one of the best, a city needs to protect its residents, provide an affordable cost of living for its residents, as well as provide job opportunities to keep its residents happy, healthy, and employed. And, folks, that's just what Grosse Pointe Farms has done. The crime rate here is below the state average--there were only 89 crimes recorded at the time of this report. The unemployment rate is 3.2% and most residents make $143,711/year.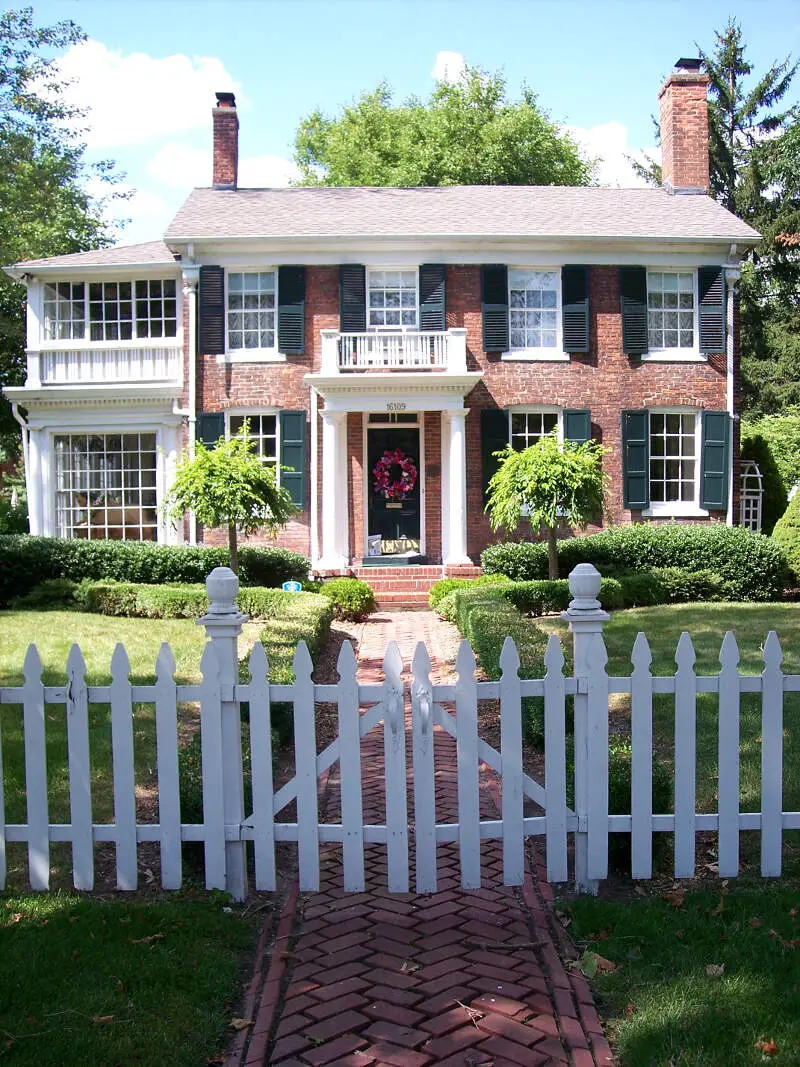 On the Michigan Mitten, Grosse Pointe Park is located where the thumb meets the hand and this must be a good spot as this city is the 8th best place to live in the state. It's also one of the oldest counties in the state, so they've had plenty of time to perfect an affordable cost of living and a safe environment for its residents and anyone looking to move to this Detroit suburb. Currently the city holds the 6th best median home price at $358,400 and the people here make a lot of money--like a median income of $115,341/year. This salary helps to offset the slightly higher than the national average cost of living. Just know that if you choose Grosse Pointe Park as your forever home, living expenses like groceries and transportation will be slightly higher--(maybe it's time to think about dusting off the 'ol bike....)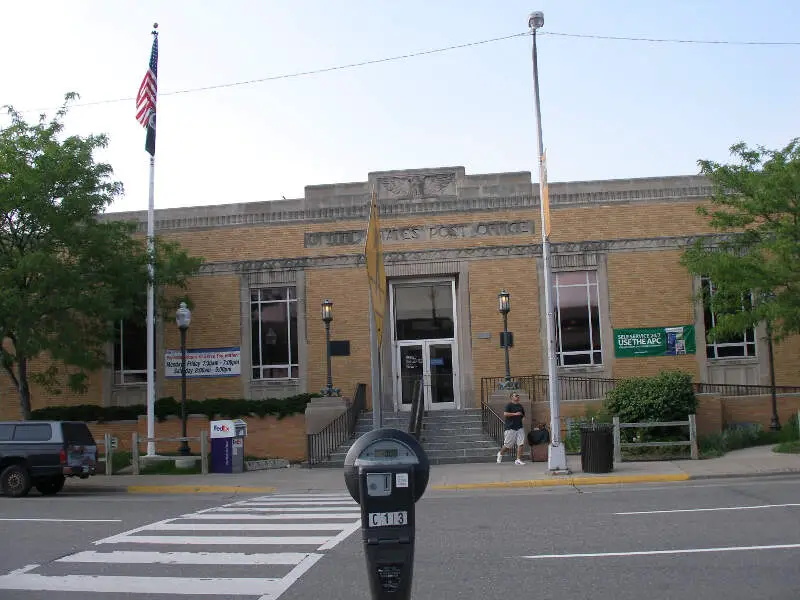 Royal Oak, Michigan, forms part of the extended urban sprawl radiating from Detroit. But the community is no mere suburb. It ranks as the number 9 best home town in the state.
Despite its proximity to Detroit, which has a reputation as a dangerous city, the crime rate in Royal Oak is extremely low. At the same time, the city of 59,195 people has top-notch schools, with a score of 8/10 from Great Schools.
In terms of economics, the area sports a median income of $81,665 and a median home value of $224,600. The unemployment rate hovers at 3.2%. The cost of living sits right at the national average.
With just a 20-minute drive to downtown Detroit, Royal Oak offers access to everything a major city has to offer. At the same time, it has its own selling points. Want a nice summer stroll? Head to the local Huntington Woods. Or take a walk through the Detroit Zoo, which extends into Royal Oak.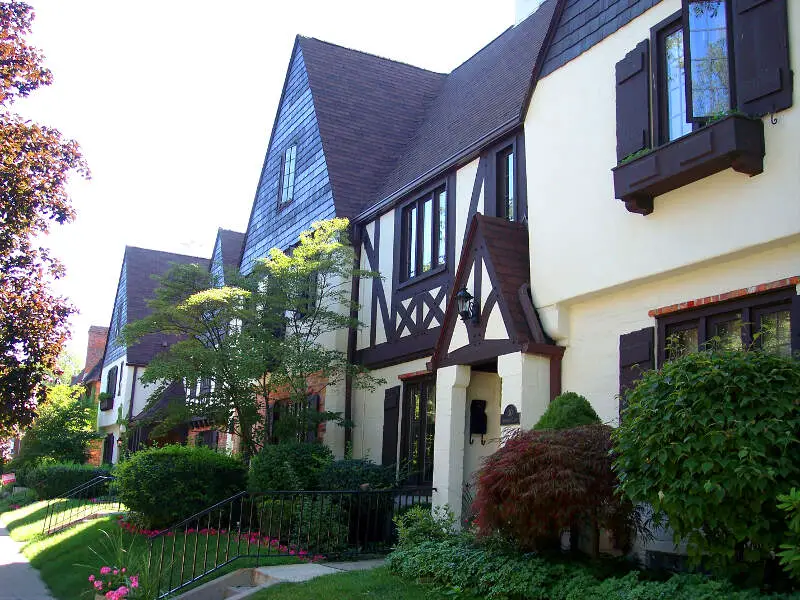 Grosse Pointe, Michigan, is a famously wealthy suburb of Detroit - the perfect home town for professional athletes (including baseball's Miguel Cabrera) and big-shot auto executives. It's no surprise, then, that the affluent community rates as the number 10 top place in the state to put down roots.
Cementing its reputation as a haven for rich execs, the median income in Grosse Pointe sits at a lofty $106,932. That represent the 8th highest in Michigan. The median home value hovers at $349,800, the state's 8th highest figure. With all that property-tax money to support them, the schools in the area are excellent. They get a ranking of 8/10 from Great Schools.
Crime in the town of 5,206 residents is well below the national average. The cost of living is a little higher than the standard for the U.S. as a whole.
Sitting on the coast of Lake St. Clair, within site of the Canadian border, Grosse Pointe provides excellent access to downtown Detroit, just 20 minutes away. The community also has its own amenities, including shopping at The Village or a stroll through Neff Park.
Mapping The Best And Worst Places To Live in Michigan
The Pressing Question: Size
Before we even started to collect data, we had to answer a tough question: Is it fair to pit Lansing with a population of 117,159 against places with a population of 18?
We firmly decided no, that just isn't fair.
So to create our ranking, we broke places to live into three tiers:
Cities -- Populations over 5,000
Towns -- Populations between 1,000 and 5,000
Small Towns -- Populations below 1,000
This left us with 145 cities, 257 towns, and 254 small towns.
We then decided, no matter how much anyone loves their town, the best cities to live in Michigan have more of everything and therefore you need to have over 5,000 people to truly be 'the best'.
Now we also realize that city living might not be your cup of tea, so we ran the following analysis on towns and then again for small towns.
You can see those two top tens at the bottom of the post.
How We Calculated The Best Cities To Live In Michigan
Now that we had our set of cities, it was time to rank them.
We ranked each place in Michigan across a number of criteria from one to 145, with one being the best.
We then took the average rank across all criteria, with the city posting the lowest overall score being crowned the winner of the title "Best Place To Live In Michigan".
The criteria we looked at were:
Median Home Values
Median Income
Population Density (Higher better)
Unemployment Rate
Commute Time
Crime
Education Levels
Health Insurance Coverage
Poverty rates
Sources of criteria include the New Census Data and FBI Crime Data. You can download the data here.
After the dust settled, what was the best place to live in Michigan? That would be East Grand Rapids.
If your city or town isn't among the top 10, jump down to the bottom of the post to see a detailed chart of the best places in Michigan.
Otherwise, buckle up for a ride down good living lane with East Grand Rapids at the end of the cul-de-sac.

Wrapping Up The Best Places When It Comes To Living In Michigan
If you're looking at areas in Michigan with the best economic situations, where there's lower than average crime, and a lot to do, this is an accurate list.
East Grand Rapids made a strong showing to take in the overall number one spot for the best place to live in Michigan for 2021.
Best Towns To Live In Michigan
Pleasant Ridge (Pop. 2,562)
Village of Grosse Pointe Shores (Pop. 2,933)
DeWitt (Pop. 4,657)
Franklin (Pop. 3,262)
Frankenmuth (Pop. 4,992)
Caledonia (Pop. 1,871)
Spring Lake (Pop. 2,424)
Lathrup Village (Pop. 4,127)
Fruitport (Pop. 1,374)
Bloomfield Hills (Pop. 3,984)
Best Small Towns To Live In Michigan
Shoreham (Pop. 918)
Eagle (Pop. 104)
Barton Hills (Pop. 293)
Lake Leelanau (Pop. 206)
Richland (Pop. 858)
Michiana (Pop. 187)
Westphalia (Pop. 995)
Village of Clarkston (Pop. 902)
Lake Angelus (Pop. 260)
Suttons Bay (Pop. 540)
If you're curious enough, here are the worst places to live in Michigan according to the data:
Detroit (Pop. 674,841)
Highland Park (Pop. 10,867)
River Rouge (Pop. 7,502)
For more Michigan reading, check out:
Where Are The Best Places To Live In Michigan?
| Rank | City | Population |
| --- | --- | --- |
| 1 | East Grand Rapids | 11,759 |
| 2 | Birmingham | 21,201 |
| 3 | Huntington Woods | 6,322 |
| 4 | Berkley | 15,372 |
| 5 | Beverly Hills | 10,387 |
| 6 | Grosse Pointe Woods | 15,498 |
| 7 | Grosse Pointe Farms | 9,168 |
| 8 | Grosse Pointe Park | 11,153 |
| 9 | Royal Oak | 59,195 |
| 10 | Grosse Pointe | 5,206 |