The 10 Safest Cities In Michigan For 2020
We used data and science to determine the places in Michigan where everyone sleeps safe and sound.

Editor's Note: This article has been update for 2020. This is our sixth time rankings the safest places to live in Michigan.
Swipe left for slideshow. Article continues below.
Article Table Of Contents   
(Skip to section)
To truly know what it means to live where it's safe, one must experience the super safe, super beautiful, super awesome state of Michigan. It's one of the safest states, with some of the safest cities in the country, to call home.
Michigan is always looking out for the safety of its residents. Michiganders created "yooper scoopers" to help people safely shovel snow from their roofs, they've trained their deer to fall down in front of their hunters so they don't have to take the safety off their guns, and they've removed the fish with teeth from Lake Michigan so you can swim safely.
If that doesn't say safe, we're not sure what does.
And here at HomeSnacks, we wanted to know just how safe is Michigan? More importantly, where, exactly, are the safest cities in the mitten? So, we consulted the numbers. In total, we analyzed 142 cities with over 5,000 residents. We looked at important factors like: property crimes and violent crimes per capita for every place from Detroit to Allegan.
We recommend that before you start a citywide "safety first" campaign, stop, drop, and roll and safely scroll down to see where the Michigan city you call home placed on our list.
Here are the 10 safest cities to live in Michigan for 2020:
What city is the safest place to live in Michigan for 2020? Well according to the US Census and FBI data we crunched, Iron Mountain is the safest place to live in Michigan if you care about home values, low crime, and a high quality of life.
While not everyone can afford to pick up and move all the way up North to our safest Michigan city, Iron Mountain, there are many other cities in the Great Lakes State that are just as safe and just as comfortable: that won't break the bank.
So if you're 'smitten with the mitten' and are looking to relocate to Michigan, read on to see how we calculated the safest cities in Michigan for 2020:
For more reading on safe places to live in and around Michigan, check out:
The 10 Safest Cities In Michigan For 2020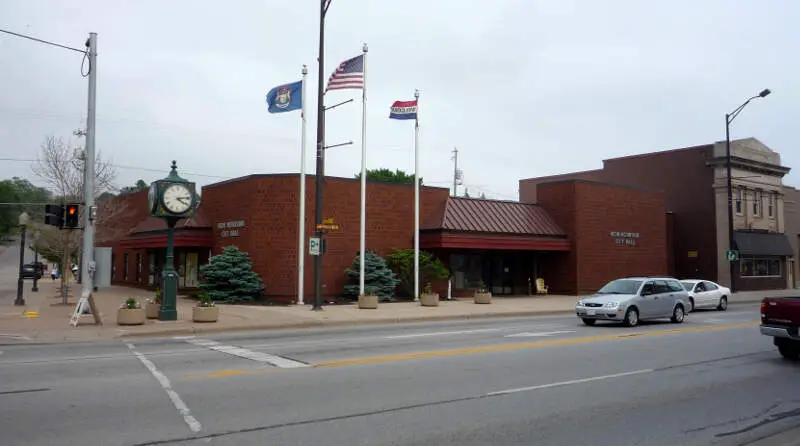 Located in Michigan's Upper Peninsula, Iron Mountain is the Great Lakes State's safest city.
This little city in Dickinson County may be way, way up there, almost to Canada up there, but it is super safe.
Named for its booming iron ore economy, Iron Mountain's gold star qualities like strong work ethic and sense of community are the reason this city scored off the safety charts with its close to non-existent number of crimes per residents.
When Amazon can find this city on the map, and when there isn't 2 feet of snow on the ground, Iron Mountain is the kind of place where you don't have to worry about your packages getting stolen from your front porch.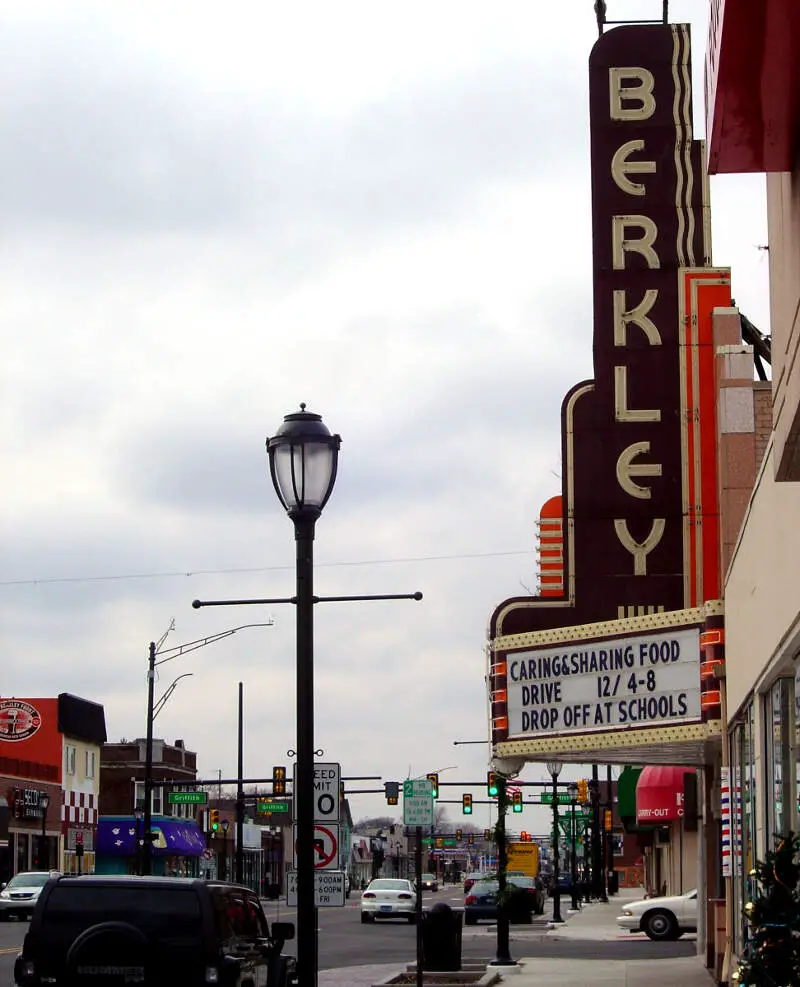 Berkley scored a perfect 10/10 on our snackability chart to become our second safest city in Michigan. This is the quintessential little village located on "the mitten's" thumb. Not surprising, they received a 9/10 safety score and a 9/10 education score. Safe and smart! Nice work Berkley!
In Berkley they also love to celebrate their long summer nights with safe, family friendly, festivals like their Art Bash, Summerfest, and the annual car show to name a few. nothing says safe like a community that creates opportunities to get to know anything and everything about each other. Just make sure you recycle properly because someone is always watching and you wouldn't want to become the talk of Oakland County.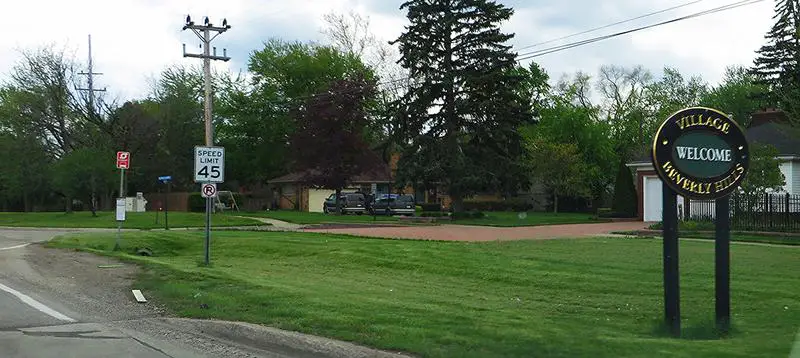 Beverly Hills is the ideal destination when you're trying find that suburban feel with big city vibes. This is definitely one of the reasons it moved up one from last year to become our third safest city in Michigan.
It might not be Beverly Hills 90210, but this suburb of Detroit is just as fancy and just as safe. Probably why it's the most populous village in the mitten. Beverly Hills is known for its low crime and A+ education rating. There is a sense of true community in this little village in Southfield Township. So grab the family, pack-up the Range Rover, and get moving so you don't miss out on any of their safe, family friendly, activities schedules for 2020.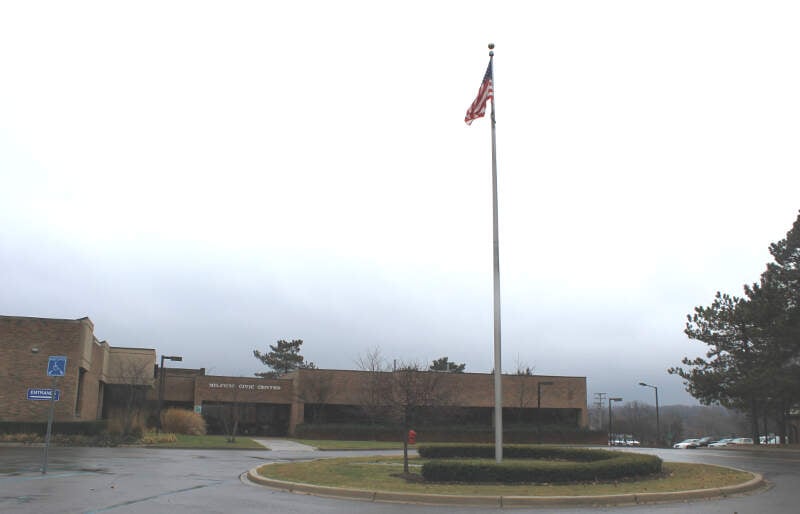 At the complete other end of Michigan, the wrist of the mitten to be exact, is Michigan's fourth safest city: Milford.
Milford is known for its safe, family friendly atmosphere. There is a ton of stuff to do in this little village on the Huron River. They have a boat load of places to shop and dine, and their six parks provide the backdrop for safe, friendly games of basketball, volleyball, and tennis. Needless to say, you don't have to lock your doors in this little village in Oakland County because it's super safe in the 248.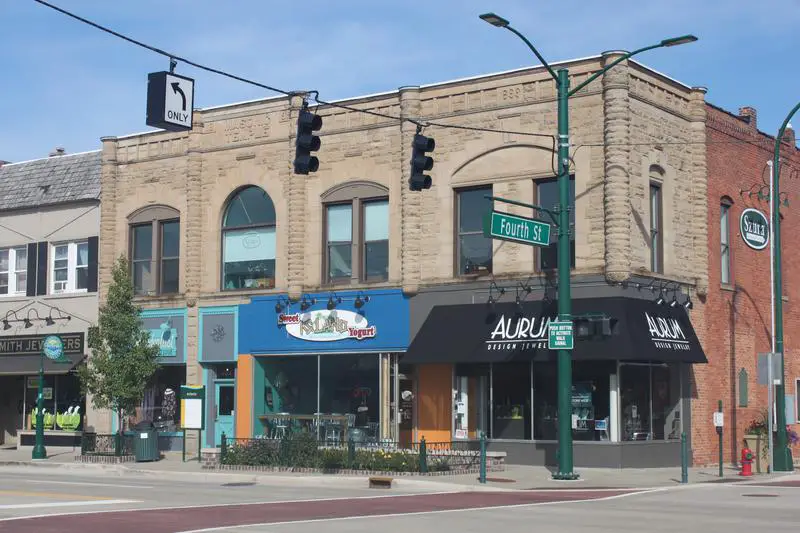 Whether you go for the soft cider at Goodison Cider Mill or the harder stuff at Fieldstone, your chances of getting involved in a shady situation are equally likely in Rochester (that is, very low). Rochester had the third lowest rate of property crime in Michigan, with about six times fewer robberies going down than your average American city. And there were only eight violent crimes committed there in the last year of available data -- not too shabby for a city of over 13,000.
Rochester is part of the northern Detroit Metropolitan Area.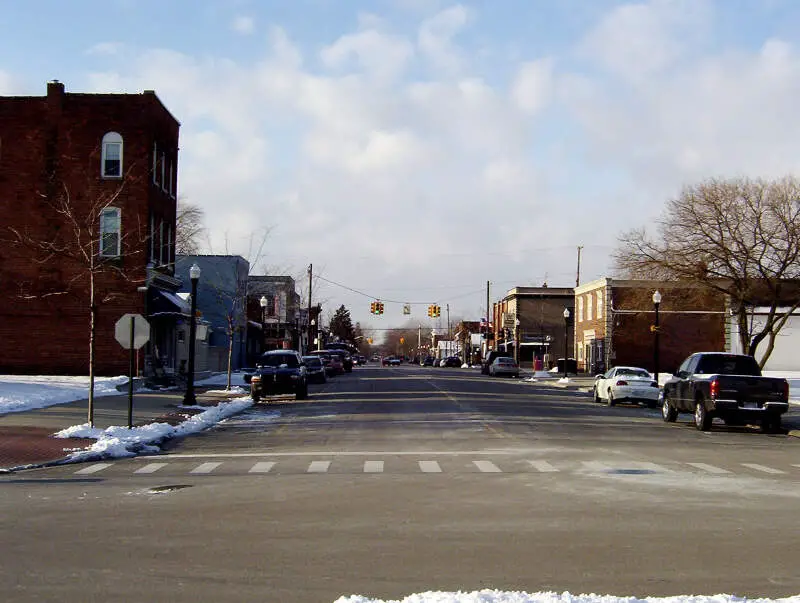 Source: Public domain
One thing is certain -- New Baltimore is much, much safer than (old) Baltimore. In fact, according to the data, it's more than 30 times safer in terms of violent crime and 10 times safer in terms of property crime. That's good enough to land New Baltimore the title of sixth safest city in Michigan.
That's not the only thing New Baltimore has going for it either; the city got an overall 9.5/10 on our snackability score, indicating that it's an all-around great place to live. And when you can spend a day at Downtown Waterfront Park overlooking gorgeous Anchor Bay, you know that life's pretty good.
New Baltimore is one of only three cities on this list to NOT be in Oakland County.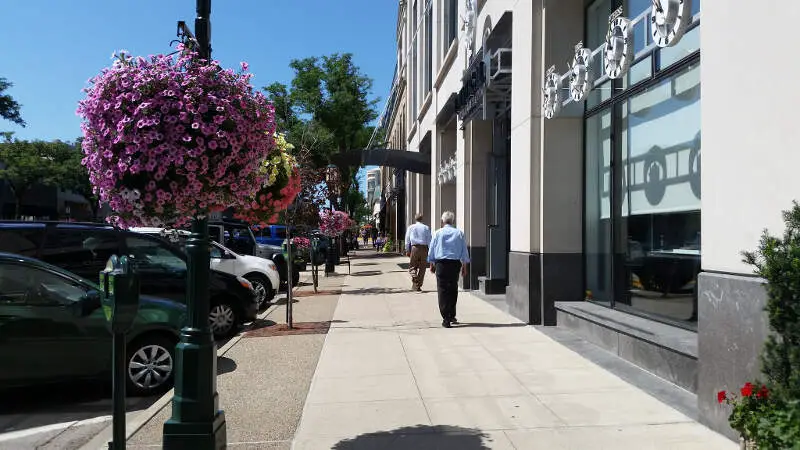 Birmingham's motto is "A Walkable Community" and the lack of crime certainly contributes to that. Birmingham has an exceptionally low rate of violent crime (about 8 times lower than the national average), which earns it the title of seventh safest city in Michigan in that category.
Lions, Tigers, and Wolverines aren't anything to worry about in Birmingham. In fact they're revered here, seeing as Birmingham is home to the Michigan Sports Hall of Fame. Combine this level of security with a 10/10 education and 9.5/10 housing score on our snackability scale, and you've got yourself one attractive city.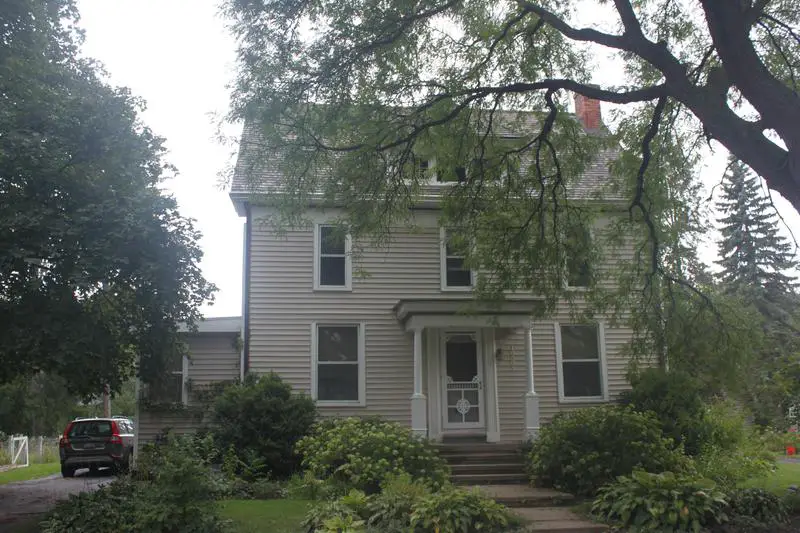 Slap a fluorescent orange safety jacket on this little village in southeastern Oakland County and call them safe.
The residents of our eighth safest city in Michigan, Huntington Woods, say their little village packs a big punch--not literally, though, because it's super safe. Huntington Woods is a family friendly, safe D-town burb with convenient restaurants and stores. It's a great place to raise a family. And word on the street is that they have a home for everyone.
If you don't like people peeping through your windows, you don't have to worry because there's plenty of privacy in Huntington Woods. And if you love nature, it can be found as close as your backyard. There is a reason it's called Huntington Woods.

Source: Public domain
Welcome to our ninth safest city in Michigan, Rochester Hills. This little piece of heaven in the 947 has something for everyone.
The people here are super welcoming and there are a ton of safe, family friendly parks and activities. And kudos to 'The Hills,' their snackability rating is off the charts: a whopping 10/10! Their job market scored a 9/10 and their safety rating a 9/10! It's like Barney Fife's Mayberry in Detroit's burbs.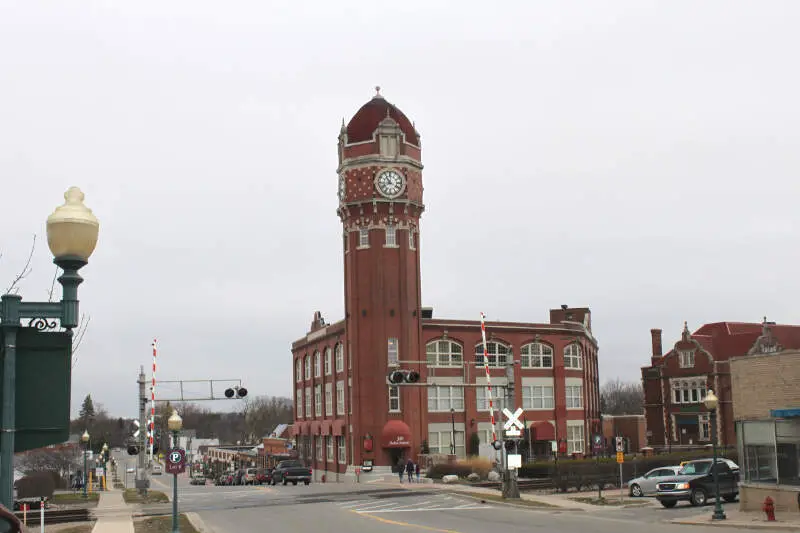 Source: Public domain
Chelsea rounds out our safest cities in Michigan list coming in at number 10. They crushed our snackability scale with a 9/10 education ranking and a 9/10 safety ranking. Apparently you don't have to lock your doors in the 734.
And you won't hear 'hold my beer and watch me handle this' in this little village in Washtenaw County. They are a safe, family friendly, town with a ton of respect for each other. Heck, their town motto is "A city of history, a city of pride." Pride for their city and pride for their Jiffy Cornbread factory. Yep, you heard hear first, folks: Jiffy Cornbread was born in Chelsea, Michigan.
How we calculated the safest cities in Michigan for 2020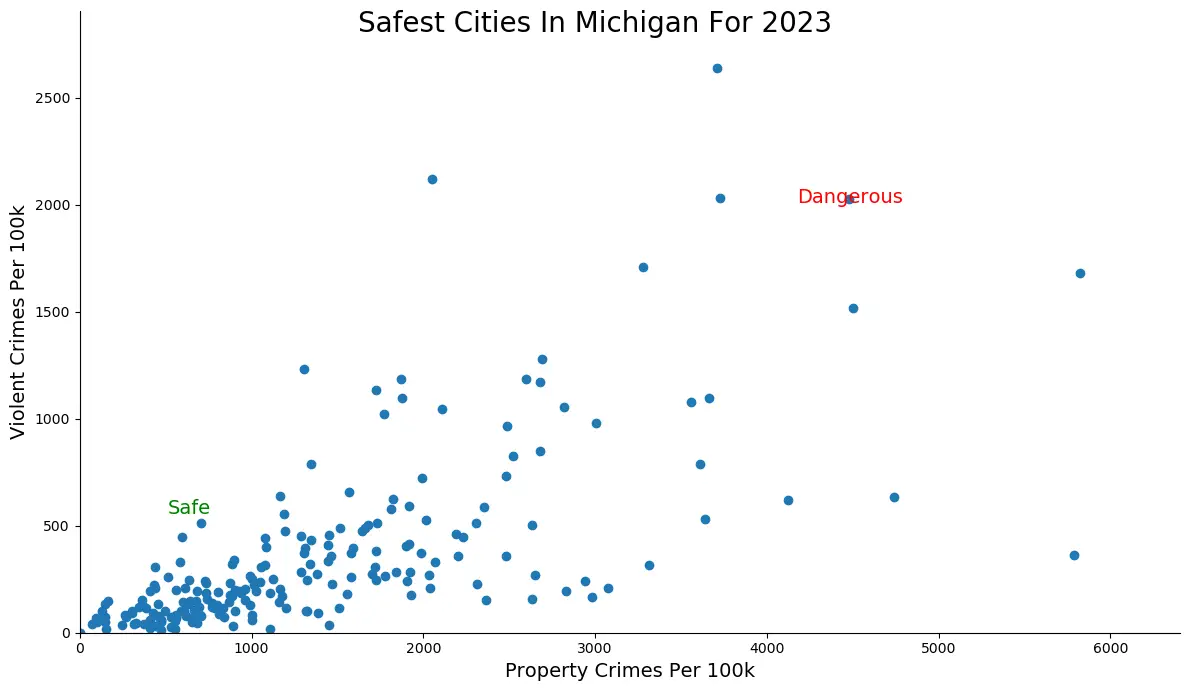 While there are surveys and public polls on what cities in a state are the safest, we didn't want to rely on speculation and opinion. Instead, we looked at the hard numbers from the FBI's most recent report of crime (Published Sept 2019) in Michigan.
Specifically, we analyzed the
FBI's Uniform Crime Report
which summarizes the number of property crimes and violent crimes in each city per year. We used two criteria:
Violent crimes per capita (murders, assaults, rapes, armed robberies)
Property crimes per capita (thefts, burglaries, motor vehicle thefts)
For example, there were a total of 12 crimes committed in Iron Mountain which had a reported population of 7,327. That means the number of crimes per capita is 0.0016 which translates into a 1 in 610 chance of being the victim of a crime.
We only looked at cities that have populations of more than 5,000 people reported to the FBI in 2018, the last reporting year. This left us with a total of 142 of the biggest cities in Michigan to rank.
We ranked each city for each criteria from 1 to 142 where 1 in any particular category is the safest.
Next, we averaged each places two criteria to create a Safety Index. We crowned the place with the lowest overall Safety Score "The Safest Place In Michigan" with any ties going to the bigger city. You can download the data here.
The safest city in Michigan, based on our criteria, is Iron Mountain. The most dangerous city in Michigan? Muskegon Heights, where residents had a 1 in 12 chance of being the victim of a crime.
Note: This report is not an analysis of the effectiveness of local police departments, nor does it reflect the fact that people from out of town may come into a community and cause a crime. It simply looks at where crimes occurred most frequently, based on a city's population.
There You Have It - The Safest Cities In The Wolverine State
Looking at the data, you can tell that Iron Mountain is as safe as they come, according to science and data.
But as most Michigan residents would agree, almost every place here has its safe and not safe parts. So just make sure you're informed ahead of time.
Here's a look at the most dangerous cities in Michigan according to the data:
Muskegon Heights
Benton Harbor
Detroit
For more reading, check out:
Breaking Down Crime In The Safest And Most Dangerous Cities In Michigan

Share on Facebook
Chris Kolmar has been in the real estate business for almost ten years now. He originally worked for Movoto Real Estate as the director of marketing before founding HomeSnacks.
He believes the key to finding the right place to live comes down to looking at the data, reading about things to do, and, most importantly, checking it out yourself before you move.
If you've been looking for a place to live in the past several years, you've probably stumbled upon his writing already.
You can find out more about him on LinkedIn.