If the good people of Iowa could pay for everything in corn, they would be super rich and life would be super affordable. But since they can't, HomeSnacks calculated the most affordable places to live in Iowa for 2022.
How did we determine the most affordable places to live in Iowa? We consulted the latest Census data on cost of living.
Most Iowans have never really experienced unemployment. The crossroads of the Midwest has managed to stay ahead of the national unemployment rate holding strong at 2.4%. And this is because we can thank Iowa for anything corn and soybeans. But did you know that Iowa is home to Pella windows and Winnebago? Coincidentally we can thank Iowa's education institutions like the University of Iowa for producing smart, hard-working individuals who want to make Iowa available and affordable for all.
It's simple economics, folks. Good jobs increase median incomes which translates to most people being able to live in our top most affordable Iowa places. Have we piqued your interest? If you want to know where the most affordable places in Iowa are located, keep reading.
The 10 Most Affordable Places To Live In Iowa
Ask any Iowan, they will say, hands down, that their corner of the world is the best. Heck, there's a reason The Hawkeye State is the 30th most populous in the country.
Yes, we think it has a little something to do with the great people and strong jobs in agriculture; however, to the economically savvy, to truly be the best, the state must have the nicest, most affordable places to call home.
What's the most affordable place to live in Iowa? That would be Estherville according to the most recent Census data on incomes, rent, and home prices..
So, if you care about home values and cost of living, take a look at the list below to see where your Iowa dollar will go the furthest.
And if you already knew these places were cheap, check out some more reading about Iowa and the cheapest places in the country:
The 10 Cheapest Places To Live In Iowa For 2022
Estherville is a city in Emmet County, Iowa, United States. The population was 6,360 in the 2010 census, a decline from 6,656 in the 2000 census. It is the county seat of Emmet County. Estherville is home to the main campus of Iowa Lakes Community College.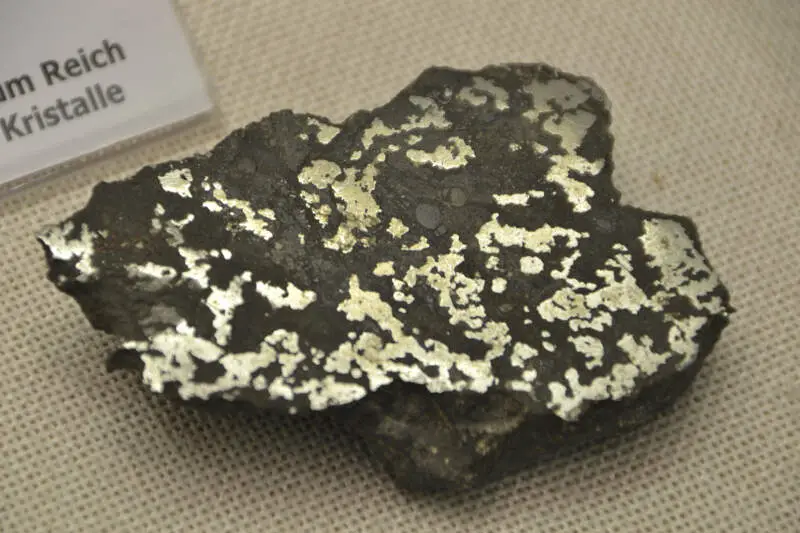 If you're looking for a place where you don't have to hand over whole paycheck just to get the mortgage paid, Osceola is the place for you. With a median home price of $90,600 and a median income of $50,696, Osceola has the eighth best home price to income ratio in Iowa. Only a slightly less favorable market for renters keeps Osceola from a higher spot on this list. But hey, if you're feeling lucky about living in the second cheapest place in Iowa, head to the local Lakeside Casino and your luck might just continue.
Osceola is about 45 minutes south of Des Moines.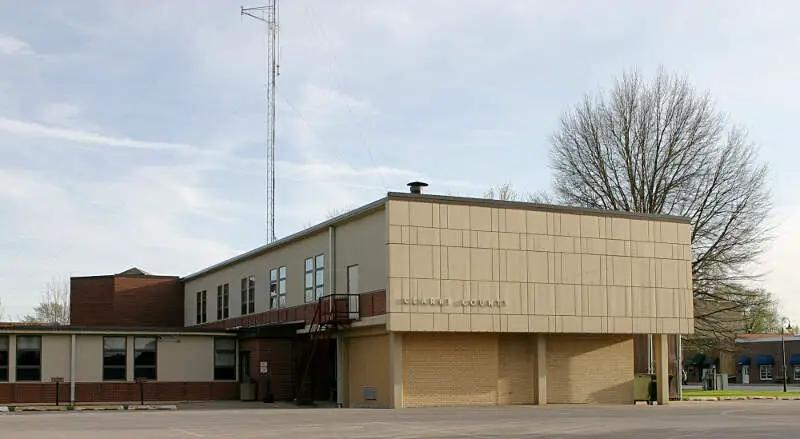 It probably doesn't mean much these days to be the hometown of Johnny Carson. But from the 1960s to the 1990s, the host of the Tonight Show was one of the most recognizable people in America. That's a pretty big claim to fame for Red Oak, Iowa, a town of just 5,323 residents.
These days, Red Oak has other things going for it besides a famous native son. It ranks as the number 3 most affordable spot in Iowa.
Thanks in large part to cheap housing, the cost of living in Red Oak comes in at about 80% the norm for the U.S. The median home value in town is the fourth most affordable in the state, with a figure of $77,400. Rent costs are similarly under control, with a median value of $647 per month.
In terms of other economic indicators, the median income in town sits at $50,524, while the unemployment rate runs a at a level of 4.39%.
Located in an agricultural region, Red Oak offers a rural lifestyle. For big city excitement, your best bet would be Omaha, Nebraska, located about an hour to the northwest.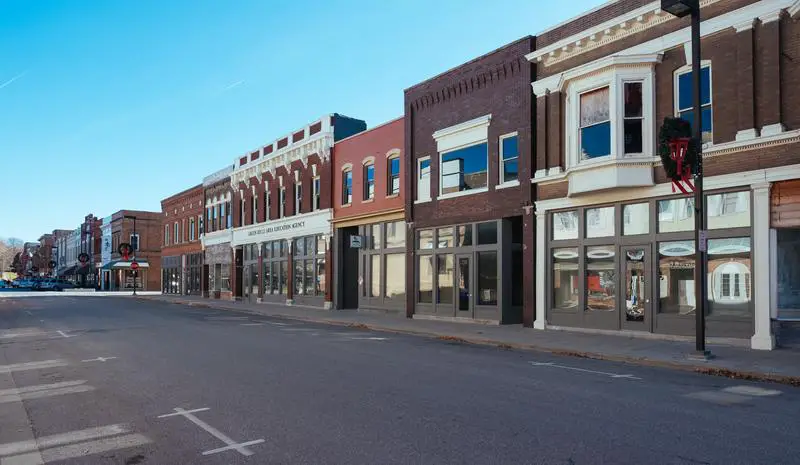 Ranking as the fourth most affordable place to live in Iowa is Maquoketa, a city 45 minutes north of Davenport. Maquoketa is home to Maquoketa Caves State Park, so you can go on outdoor adventure any time without spending a dime. The median rent in Maquoketa is quite low at $569, but what really lands Maquoketa on this list is the affordability of homes. Maquoketa has the tenth cheapest homes on the market in Iowa, with a median price of $91,100.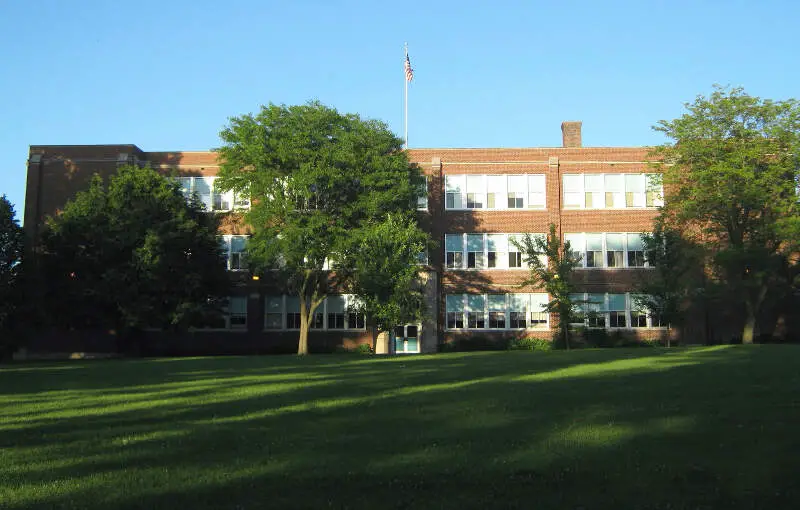 Source: Public domain
Clarinda's motto is "Honor the Past…Imagine the Future" and boy do they hold true to that. Liberal arts lovers will rejoice that there is not only an amazing art museum in Clarinda, but also a history museum. And you don't need to scrimp and save to enjoy all this high culture. Clarinda residents pay the 15th lowest proportion of their income on homes. The median home price in Clarinda is $93,000 and the median income is $48,309.
Clarinda is located in southwestern Iowa.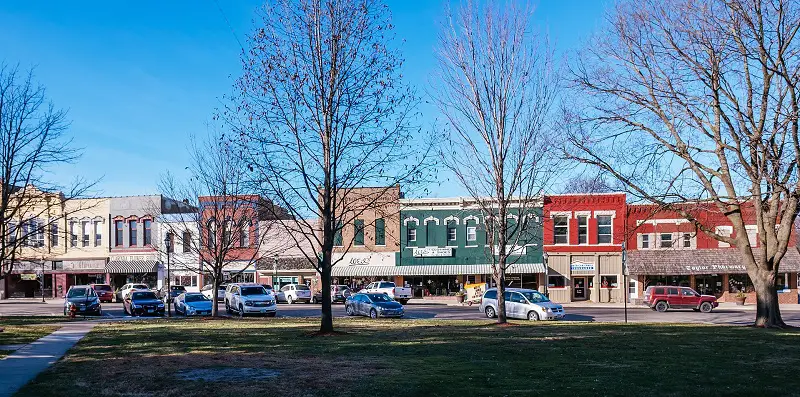 Located in the central part of the state between Des Moines and Cedar Rapids, Marshalltown ranks as the sixth cheapest place in Iowa. At a population of 26,957, Marshalltown is the biggest city to make this list, so you know you'll never lack for things to do here. Marshalltown has the fourth best home price to income ratio in the state, so you won't have to fork over half your paycheck just to live in a nice place.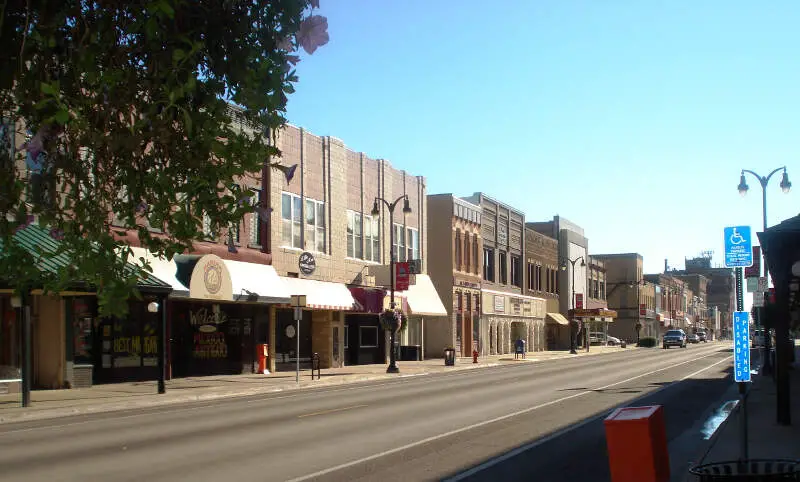 Webster City comes in as the seventh least expensive city in Iowa for 2022. Webster City scored an 8/10 on our overall Snackability scale, with an 8/10+ in most categories, so you know it's an all-around great place to call home. Especially if you're into fishing or kayaking, what with the illustrious Boone River running along the city's east side. Webster City is quite affordable for renters, but with a median home price of $92,600 and a median income of $54,531, the city stands out more for being the third easiest place to pay off the mortgage in Iowa.
Another fun fact: Webster City's unemployment rate is under 3%, so you should not have a problem locking down a job here.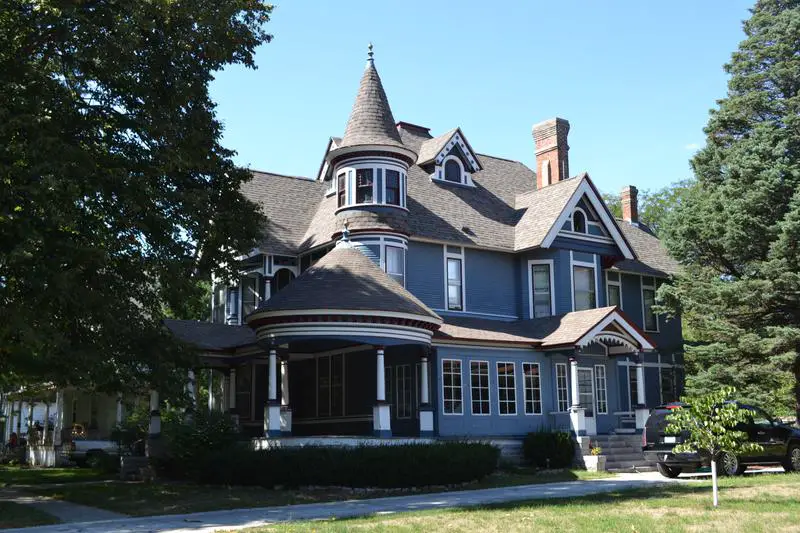 Coming in as the absolute cheapest place to live in Iowa for 2022 is Denison. Denison might not have the cheapest homes on the market or lowest rent in the state, a combination of factors work together to make it the least expensive place in Iowa overall. Denison has the best-paid populace on this list, with a median income of $53,808, which, taken with Denison's median home price of $99,500, means that the city's residents pay the tenth least proportion of their income on homes in Iowa. And don't worry that cheap = boring; Denison has plenty going on to keep you occupied on a budget.
Denison is located in West Central Iowa.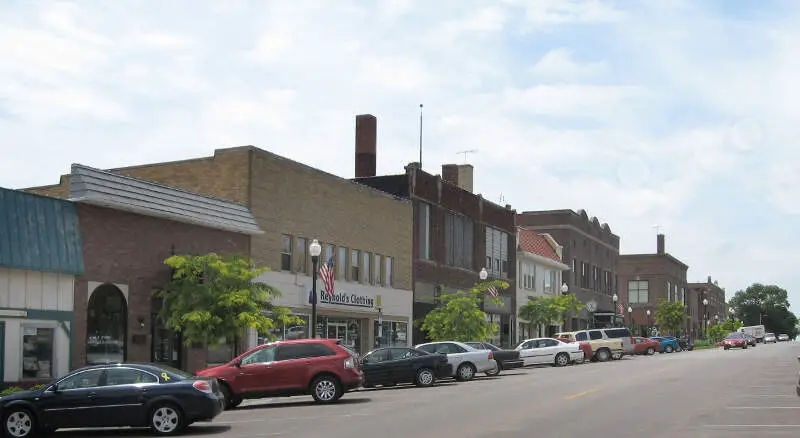 Boone, Iowa, was built in the 19th century on the back of mining and trains. The community still commemorates its old railroad connection with the annual Pufferbilly Days festival. The town also has a presidential connection: Dwight D. Eisenhower's wife, Mamie, was born in Boone.
Not bad for a community of 12,470 people. But those historical connections are only part of the area's appeal. It also stands as the number 9 most reasonable place in Iowa to put down roots.
Home prices and rents in the region are affordable, if not aggressively cheap. The median home prices comes in at $114,600 and the median rent sits at $752 per month. At the same time, Boone's economy is stronger than a lot of other places in Iowa. The median income sits at $60,854, which is relatively high for the state.
Overall, the cost of living in Boone is about 90% of the national average, thanks largely to its affordable housing. On top of this low-cost appeal, Boone can boast a crime rate that is about 40% below the national standard. The unemployment rate hovers at 1.34%.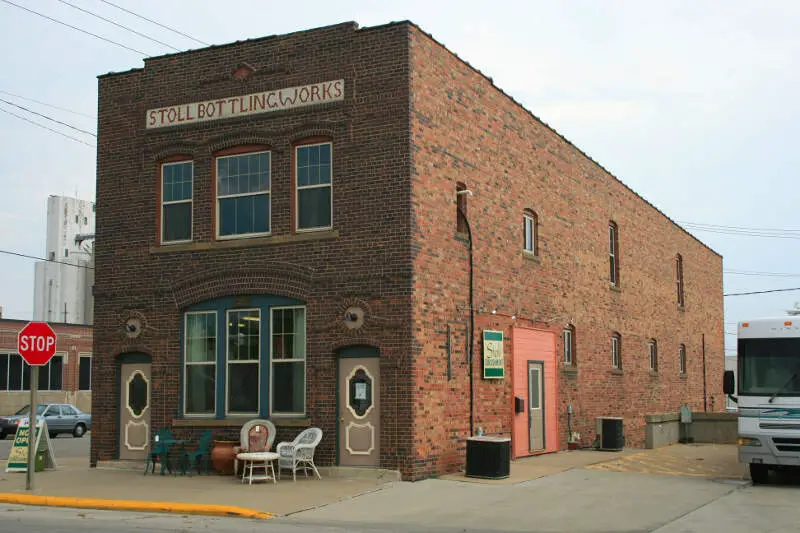 Keokuk is a city and a county seat of Lee County, Iowa, United States, along with Fort Madison. It is also the most southerly city in Iowa. The population was 10,780 at the 2010 census. The city is named after the Sauk chief Keokuk, who is thought to be buried in Rand Park. It is located in the extreme southeast corner of Iowa where the Des Moines River meets with the Mississippi. It is located at the junction of U.S. Routes 61, 136 and 218. Just across the rivers are the towns of Hamilton and Warsaw, Illinois, and Alexandria, Missouri.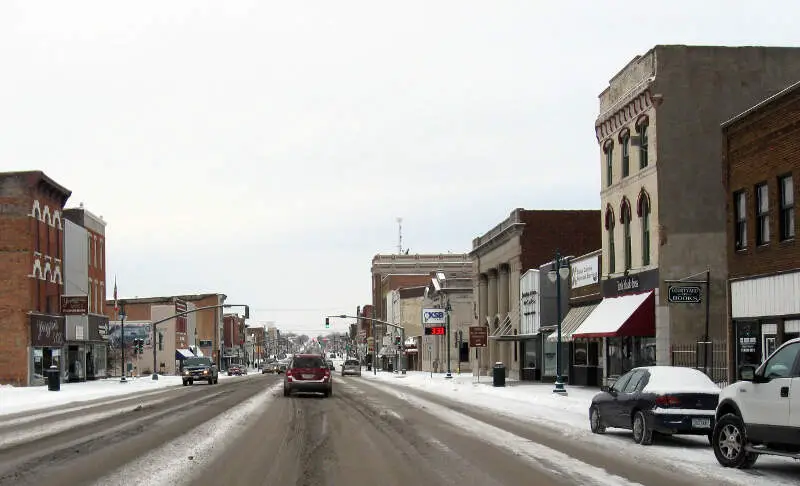 Cheapest Places To Live In Iowa FAQs
The county in Iowa with the lowest cost of living is Decatur County. The average living wage in Decatur County is $84,148 according to MIT data. Decatur County has the lowest cost of living because it has relatively less expensive childcare and housing costs compared to Iowa as a whole. Childcare costs $11,870 a year in Decatur County for two children compared to the Iowa average of $15,077. Housing costs, defined as a blend of the average rent and average mortgage payment, are $8,580 per year in Decatur County compared to $9,843 on average in Iowa.
The cost of living in Iowa is 0.6% lower than the US average. According to MIT, the required living wage for a family of four with two working parents in Iowa is $89,241 vs the national average for a family of four with two working parents of $89,744. The median income of a Iowa household is $61,836.
The cheapest housing market in Iowa is Centerville. The average home value in Centerville is $73,000, the lowest in the state. The average home value in Iowa is $153,900, almost 2.1 times higher than Centerville.
Methodology: How We Determined The Most Affordable Places To Live In The Hawkeye State For 2022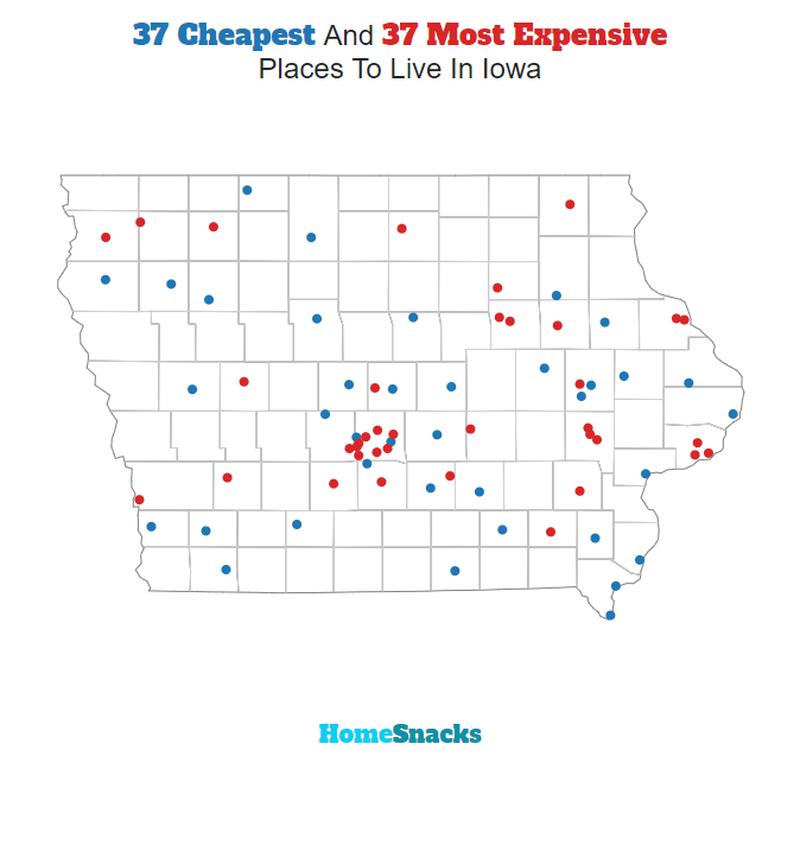 The two most important things to think about when it comes to being able to afford if you can live comes down to:
How much do money do I make?
How much do I have spend to live there?
You need to understand your costs in the context of how much money you make.
For example, if the median household earns $100,000 and spends $40,000 on housing it's actually cheaper to live there than a place with a median income of $50,000 and housing costs of $21,000. You might spend more on housing, but you have more money overall to play with.
With that example in mind, we derived several statistics from the latest Census American Community Survey 2016-2020 around incomes and costs. They are:
Median Home Price / Median Income (lower is better)
Median Income / Median Rent (Higher is better)
Median Home Price
We added simply median home price because high home prices generally correlate with higher expenses for all costs related to homes (heating, electricity, etc).
You can then compare these metrics in each of the places in Iowa to figure out which is the least expensive.
What you are left with is a "Cost of Living Index" by taking the average rank of each of these metrics for each city.
So we used that cost of living index in order to rank all of the 80 places in Iowa that have more than 5,000 people.
The place with the lowest cost of living in Iowa according to the data is Estherville. You can download the data here.

Summary: There You Have It Mr. Or Mrs. Iowa Cheapskate
If you're looking at the cost of living numbers in Iowa, this is an accurate list of the most affordable places to live in Iowa for 2022.
Here's a look at the most expensive cities in Iowa according to the data:
Iowa City
Ames
West Des Moines
For more Iowa reading, check out:
The Most Affordable Places To Live In Iowa
Editor's Note: We updated this article for 2022. This is our ninth time ranking the cheapest places to live in Iowa.