Swipe left for slideshow
Do you live in one of the happiest places in Michigan?
According to a Harris Poll taken in October of 2015, only a third of Americans say they are truly happy. That's too bad, considering that Americans – especially folks in Michigan – don't really have it too bad, in the grand scheme of things.
So, we were curious – which Michigan cities might be the happiest. We're about to find out, using science and data.
After analyzing the largest cities, we present the Happiest Cities In Michigan:
Read on below to see how we crunched the numbers and how your town ranked. If you have a smile on your face, you probably live in one of these cities.
Or, you're just happy, too. We're glad 🙂
How do you decide if a city in Michigan is happy or not?
In order to rank the happiest cities in Michigan, we had to determine what criteria makes people happy. It isn't a stretch to assume that happy people earn great salaries, are relatively stress free, have a stable home life and live where the weather is nice.
So we scraped the internet for those criteria, and it spit out the answer. Like magic.
How we crunched the numbers
We threw a lot of criteria at this one in order to get the best, most complete results possible. Using FBI crime data, the government census, Bureau of Labor Statistics, Sperling's Best Places, and Twitter, this is the criteria we used:
Percentage of residents with a college degree
Average commute times
Employment rates
Cost of living
Crime
Sunny days
% of married couples
% of home owners
For geo-located Tweets, we used #happy.
If you'd like to see the complete list of states, from happiest to most miserable, scroll to the bottom of this post to see the abridged chart.
1. East Grand Rapids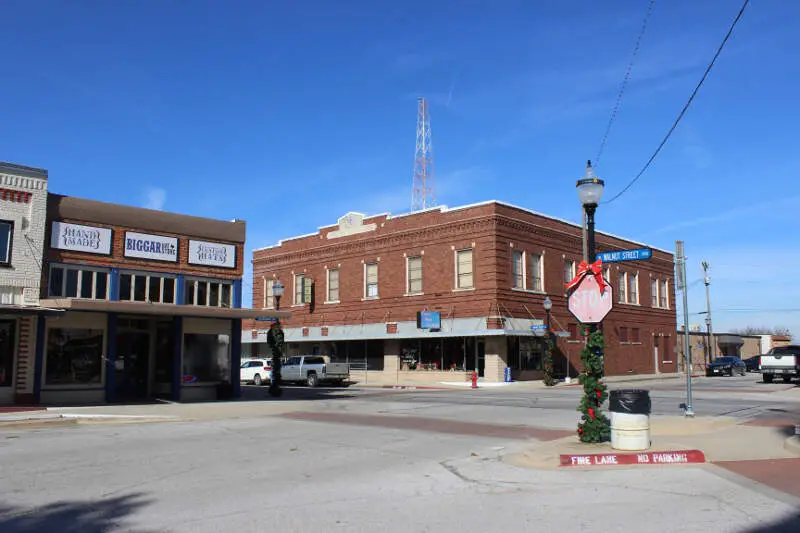 Source: Wikipedia
Population: 11,283
College graduates: Most in Michigan
It wasn't even close. East Grand Rapids is by far the happiest city in the state of Michigan. Let's see why.
First off, EGR has the smartest whippersnappers in the state. A whopping 78% of residents here finished school. That alone has a way of stabilizing a life. You can get a better job that's closer to home. And you're just plain smart.
East Grand Rapids residents only commute 17 minutes to work, on average. That means extra time with the fam. And it's the 5th safest place in the state, too.
2. Allen Park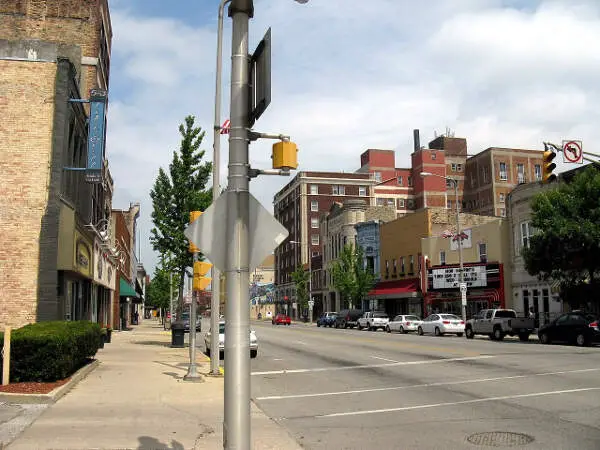 Allen Park, MI
Population: 28,210
Sunny days: 2nd most in Michigan
Believe it or not, according to the National Oceanic and Atmospheric Administration, there are minute climate differences between cities in a state. And, according to the NOAA, Allen Park, just south of Dearborn, has the 2nd highest number of sunny days a year: 183.
Sunshine on your shoulders makes you happy, according to John Denver.
What else does Allen Park have going for it, happy wise? It has the third lowest unemployment rate in the state (3.8%), and 82% of residents own the home they live in. There's something to be said about living in home sweet home, right?
3. Troy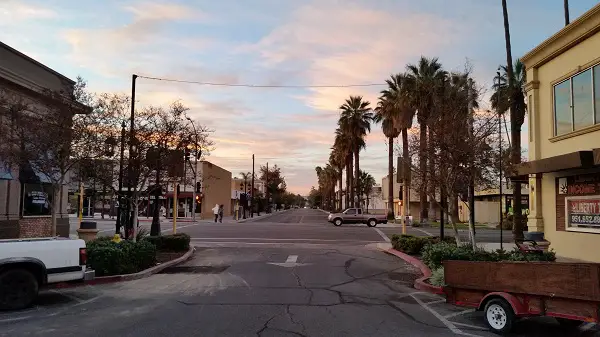 Wikipedia
Population: 80,990
Married population: 4th highest
Troy is a middle class city just north of Detroit, in Oakland County. If you think married people are happier than divorced (or people living alone), you'd be right. And here in Troy, two-thirds of people have a spouse at home to help them with life problems, rub their feet and nag them to do the dishes.
Crime is the 6th lowest in the state in Troy. When you have peace of mind and can let your guard down to relax, that's some real joy right there. Other factors that make Troy a happy place are high incomes and a lot more sunny days than folks on the coast or up in the UP, 'eh.
4. Beverly Hills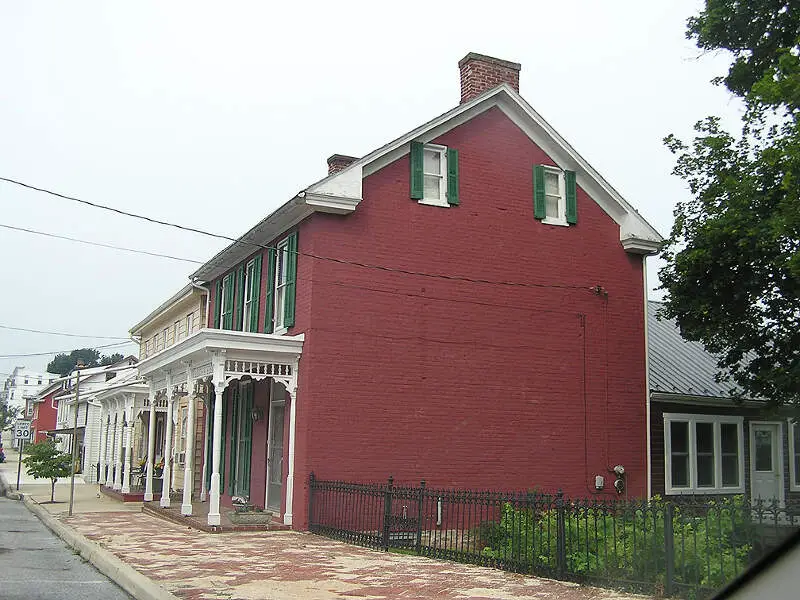 Wikipedia
Population: 10,267
Income: 3rd highest in the state
People who say money doesn't buy happiness are wrong. It buys peace of mind, security, vacations and fun. So, yes it does. And the people in Beverly Hills make more than $100k a year annually as a household.
60% of the people in Beverly Hills are married, and 85% own their own homes. It's relatively safe, has better weather than most other places, and, frankly, it's called Beverly Hills. That's saying something.
5. Livonia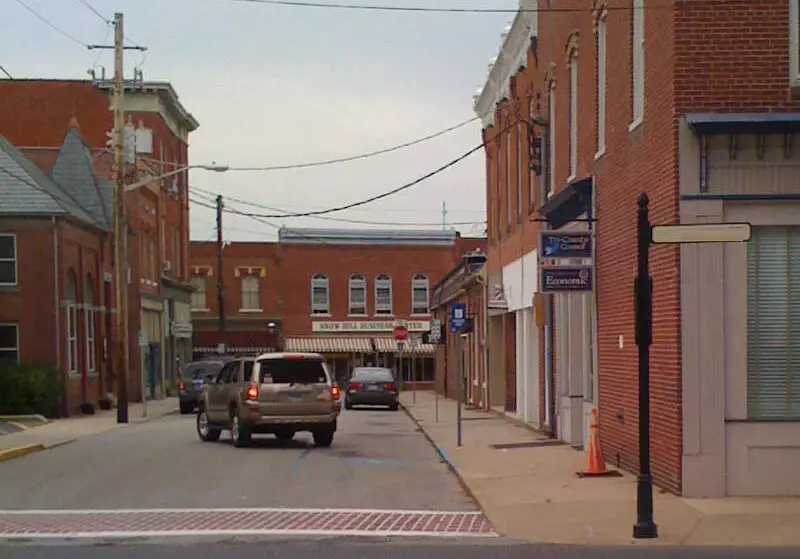 Wikipedia
Population: 96,642
Unemployment rate: Lowest in the state
Having a great job is sure a stabilizing factor in a family structure. It seems that just about everyone in L-Town has a job. Essentially, if you don't have a job here, you just don't want to work.
While the cost of living might be a lot higher here than in most other places, high income levels and dual incomes more than make up for it.
We checked Twitter, and saw lots of happy references. This was a gem:
"Working in Livonia makes me want to move here. I haven't seen any people that aren't happy lol"
6. Forest Hills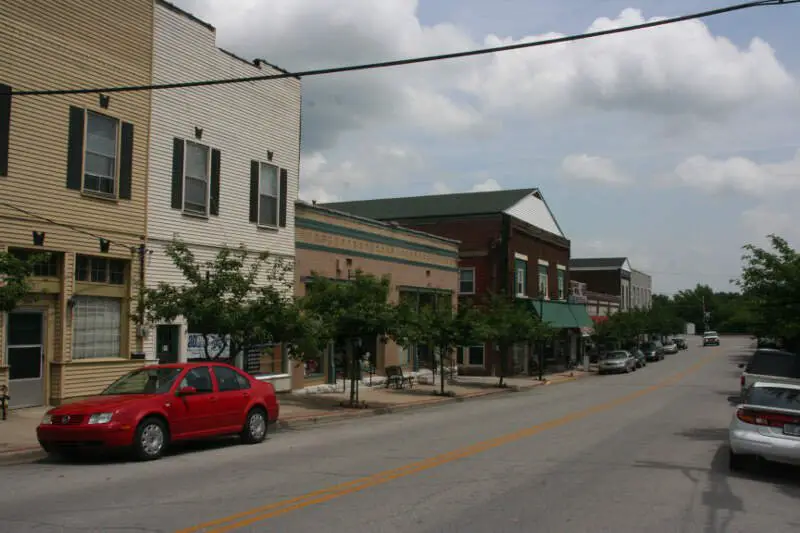 Forest Hills Fine Arts Center. Wikipedia.
Population: 25,867
First in four categories
Wow, Forest Hills. They're the wealthiest and most married, they live in the safest area, and have the highest number of homeowners in the state.
The only reason Forest Hills didn't rank first on this list is the longer commute time and the high cost of living. So while they seem to live in la-la land there in eastern Grand Rapids, they might be working to the bone to stay there.
Forest Hills is a CDP (not an actual city). But that doesn't mean they don't smile lots and lots.
7. Rochester Hills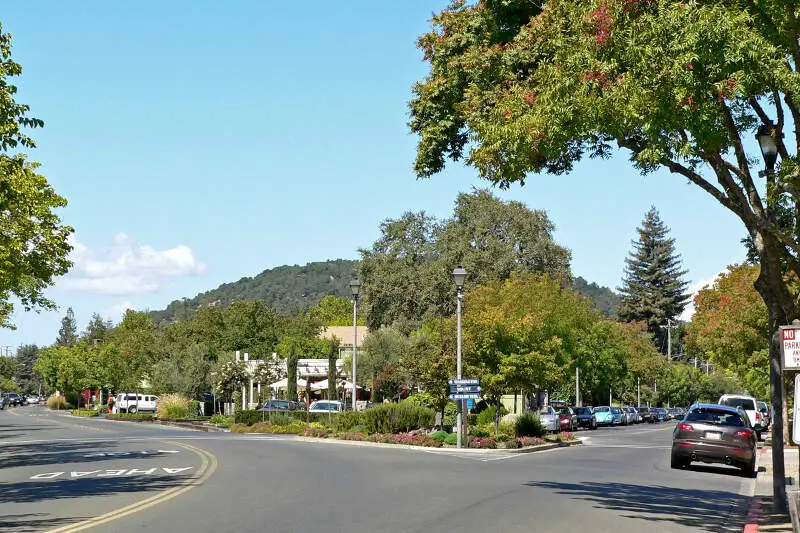 Wikipedia
Population: 70,995
Crime: 3rd safest
Welcome to Rochester Hills, where crime is essentially as low as you can get, and just about everyone has a job.
When under 4% of the population doesn't have to stress about finding a job, and people earn nearly $80,000 a year, they can focus on more important matters. You know, stuff like watching the Lions game with friends, who to start in Fantasy Football, and who is doing what on Facebook.
Actually, those things might make you even more stressed. We digress…
8. Holt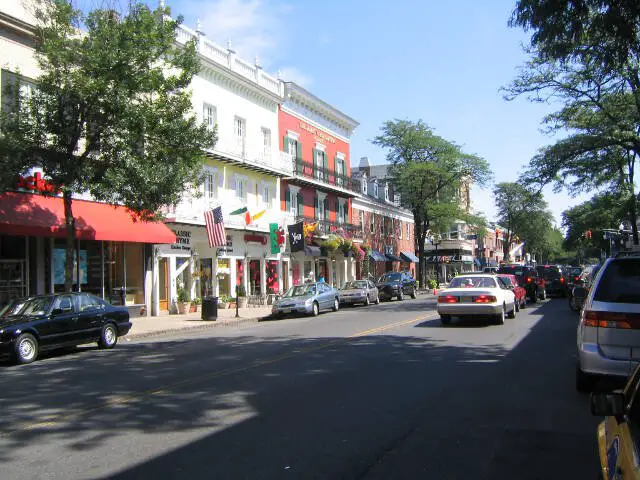 Wikipedia
Population: 23,973
Married rate: 9th highest
H-Town is one of the only happy places that's not in the Grand Rapids or Detroit area. This group of smiling, happy people live on the south side of Lansing.
59% are married, 71% own a home, and the sun shines there more often than in lots of other places in the state. Plus, Michigan State pulled out that amazing win over Michigan earlier this year. They're probably still smiling about that one up there.
9. Berkley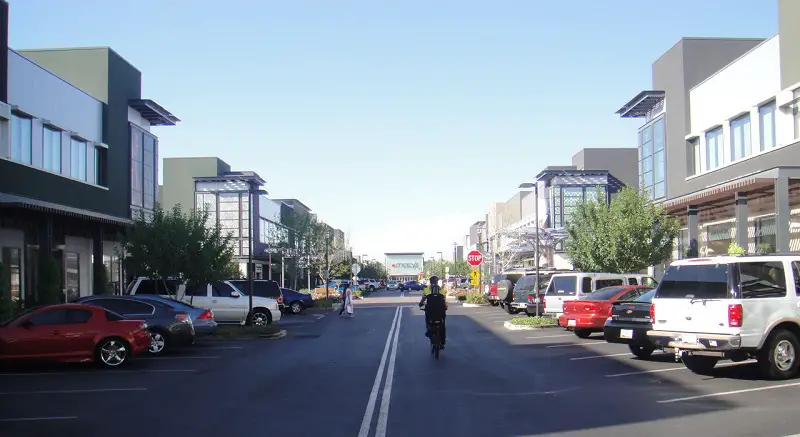 Berkley, MI
Population: 14,970
Crime: 8th lowest
Little Berkley is a Detroit suburb that's far removed from the criminal activities that happen a bit away. Most of the people here most likely work in Detroit. They command pretty good salaries, through their commute times of 22 minutes is a little high.
But you can't complain about a 22-minute commute when you are most likely married and own your own home.
10. Midland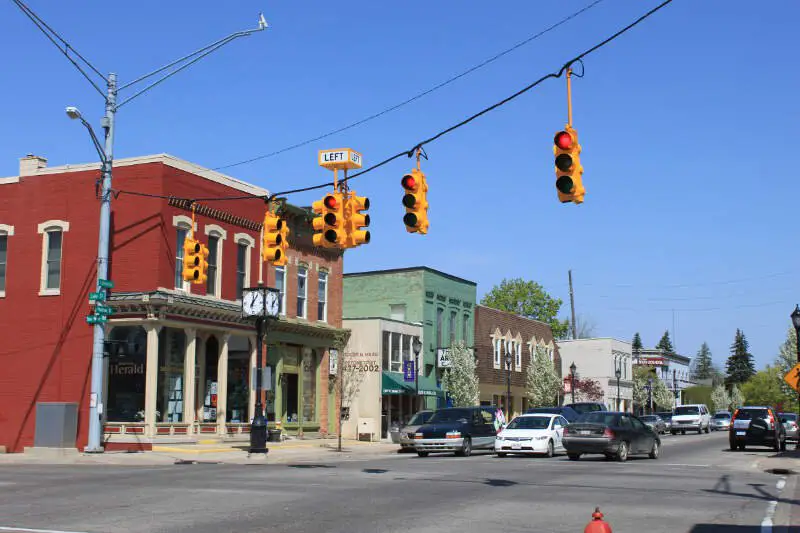 Midland Community Stadium, Midland, MI
Population: 41,863
Commute time: 10th lowest in the state
Midland has been called one of the best small places to raise a family by Forbes. Now they can add another accolade to the city's trophy shelf.
Here are other accolades they've won: Best Tennis Town in America, Top 10 Place To Raise A Kid, 100 Best Communities for Young People. Etc. Etc.
They are most likely smiling as we speak.
There You Have It
Like we said earlier, trying to determine the happiest cities in Michigan is usually a subjective matter. But if you're analyzing cities where people are stable, it's safe and the weather is great, this is an accurate list.
Is money the only reason people are happy? Certainly not. But while they say ignorance is bliss, ignorance is also broke.
If you're curious enough, here are the most miserable cities in Michigan, according to science.
Highland Park (11,776)
Beecher (Pop. 10,232)
Flint (Pop. 102,454)
Inkster (Pop. 25,349)
Ionia (Pop. 11,232)
Here's a link to the complete data chart: https://docs.google.com/spreadsheets/d/1PZnvt6lInLgDwlPSlvBi68fEe6sg028W7x5IM5_9SbA/edit#gid=0
We also wrote about the most redneck cities to live in Michigan. Click here to read that one.
Desktop users, below is a chart of the happiest cities from top to bottom: