The 10 Best College Towns In Michigan For 2023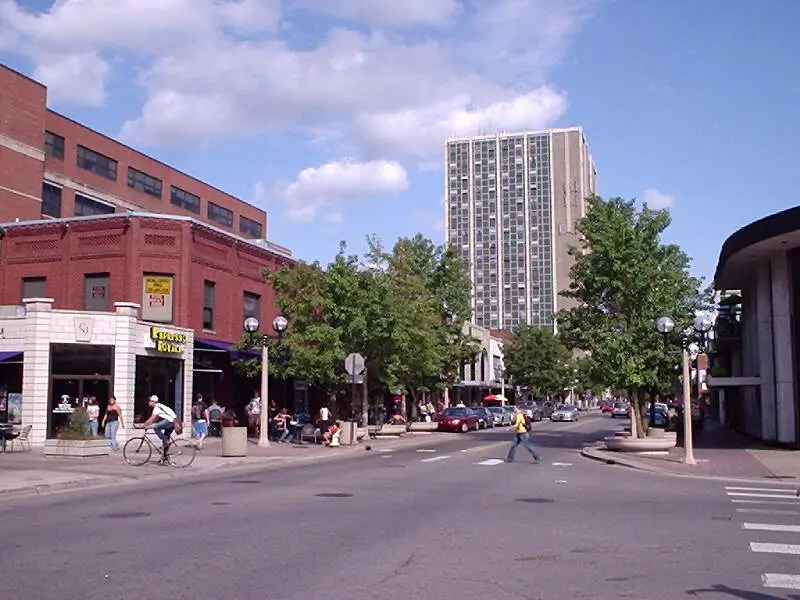 Colleges: University of Michigan-Ann Arbor, Washtenaw Community College, Concordia University-Ann Arbor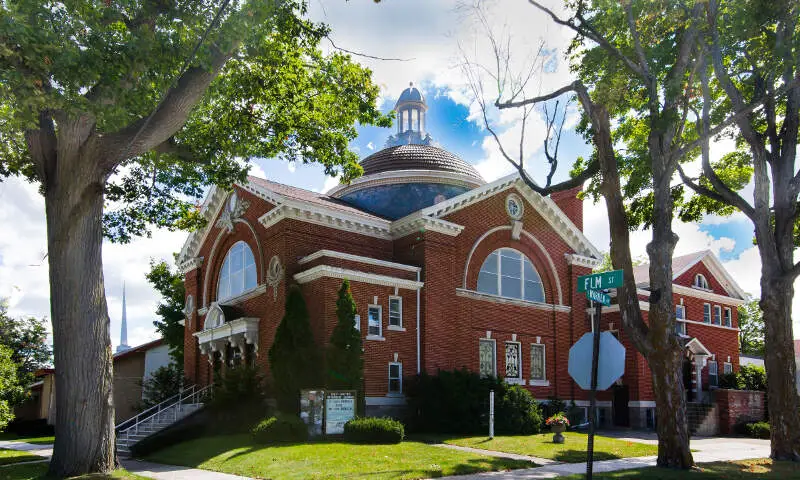 Colleges: Ferris State University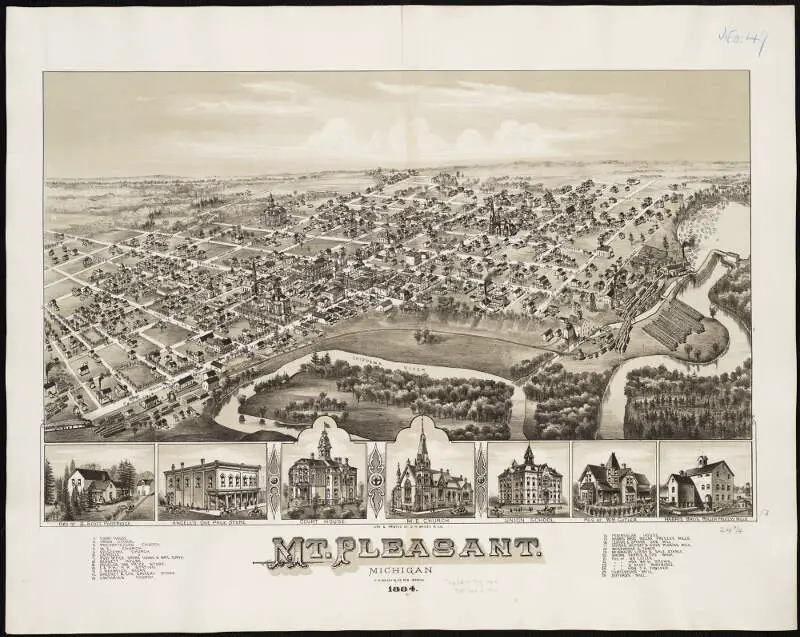 Colleges: Central Michigan University, M J Murphy Beauty College of Mount Pleasant, Saginaw Chippewa Tribal College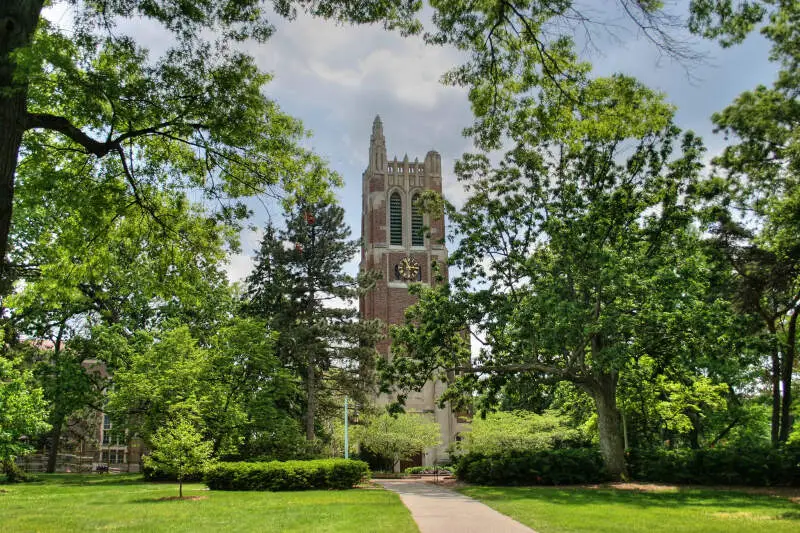 Colleges: Michigan State University, Douglas J Aveda Institute, Michigan State University-College of Law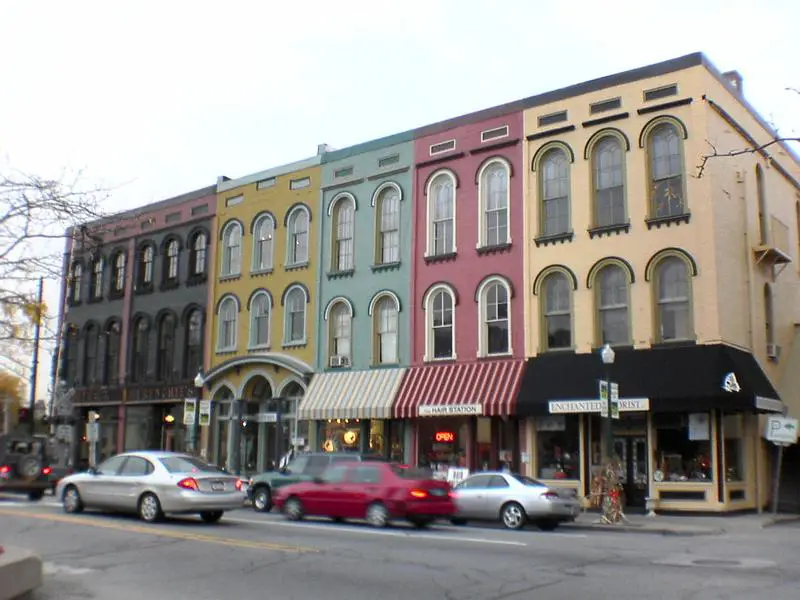 Colleges: Eastern Michigan University

Source: Public domain
Colleges: Oakland University, Rochester College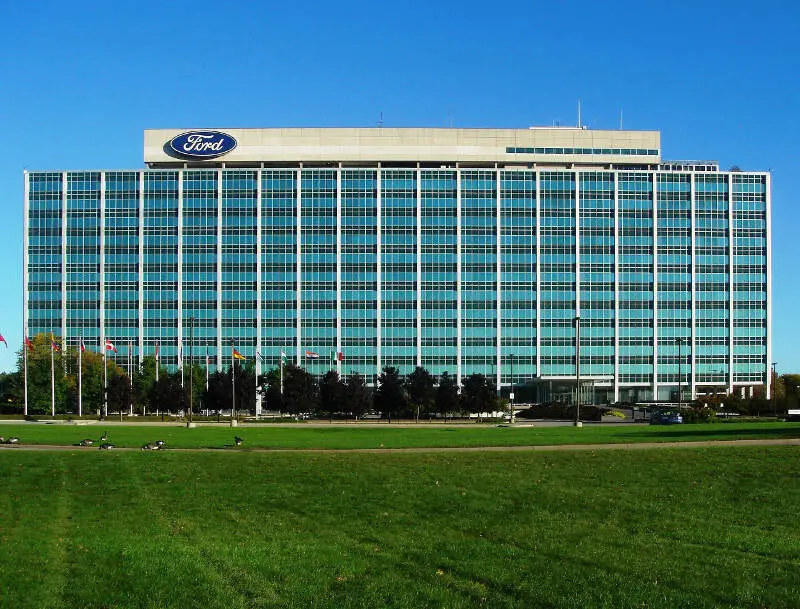 Colleges: Henry Ford College, University of Michigan-Dearborn, Everest Institute-Dearborn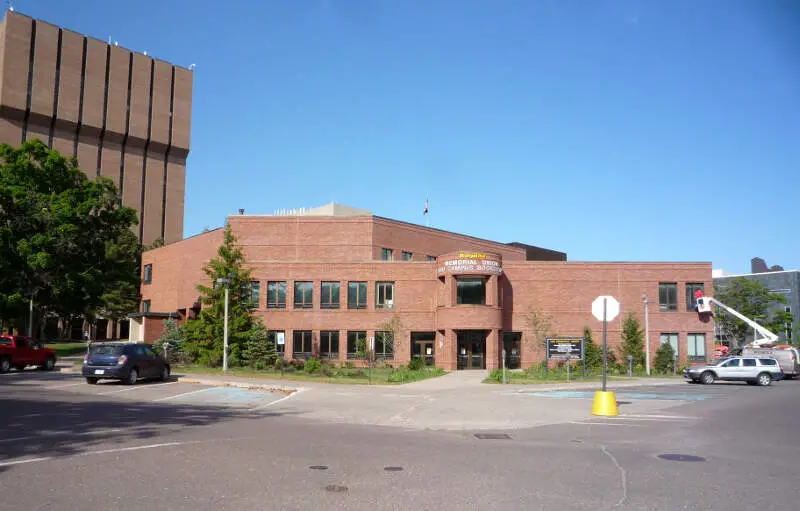 Colleges: Michigan Technological University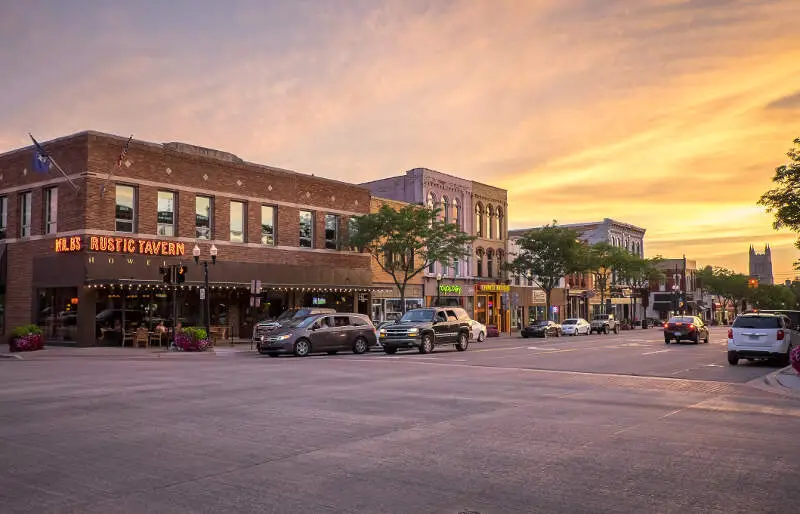 Colleges: Cleary University, Cleary University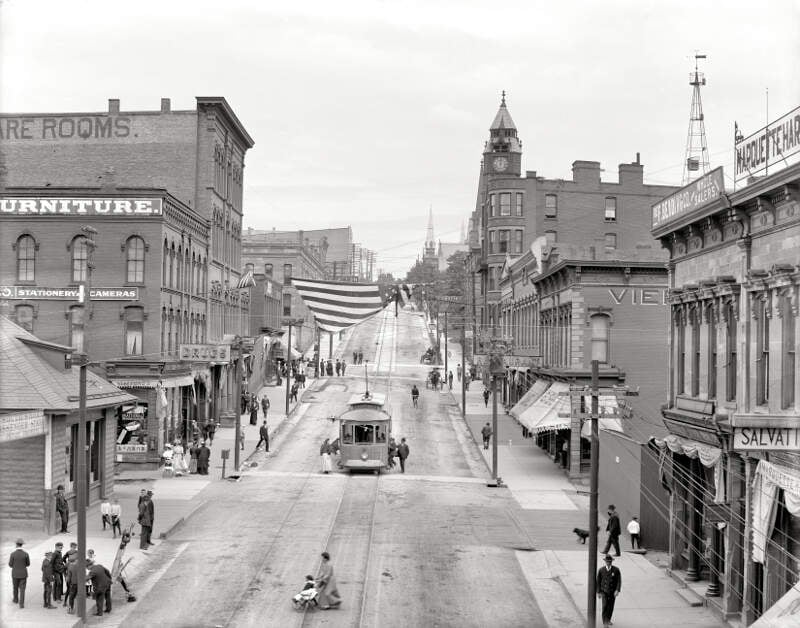 Source: Public domain
Colleges: Northern Michigan University
How'd we figure out the best college towns in Michigan?
To crunch our data on Michigan's best college towns, we had to first decide which qualities (or rankings) make sense to use in the data, and then crunch the numbers for our rankings.
First off, we firmly decided that only cities with a 4 year college should make the cut -- so there has to be at least one college granting bachelors degrees in town.
You might be surprised to hear that there are only 25 places in Michigan with an institution of higher learning with that criteria.
Source of data include OpenStreetMaps, the College Scorecard, the U.S. Census, and FBI reporting data to include the following factors:
Students Make Up Large % of the Population
College-specific Factors

Graduation rate
Tuition Cost
Student Body Diversity

Town Characteristics

Safety
Affordability
Income and Employment Opportunities

Things to Do

Bars
Museums & Libraries
Population Density
We ranked each city across each of the criteria, with one being the best.
We rolled up the individual scores into the category and ranked them again based on the category.
Finally, we took the average rank across each category, with the city posting the lowest overall score being crowned the winner of the title "Best College Town In Michigan For 2023".
And it looks like Ann Arbor placed Summa Cum Laude.
There You Have It -- The Best College Towns In The
If you're looking for the best college towns in Michigan, you came to the right place.
These places all have great college sports programs, tons of stuff to do, and are great places to raise a family.
If you're curious, these are the worst college towns in Michigan, starting with the absolute worst, Southfield:
Southfield
Novi
Alma
Oak Park
Albion
Allendale
Lansing
Wyoming
Holland
Detroit
For more reading, check out:
| Rank | City | Population |
| --- | --- | --- |
| 1 | Ann Arbor, MI | 121093 |
| 2 | Big Rapids, MI | 10358 |
| 3 | Mount Pleasant, MI | 25290 |
| 4 | East Lansing, MI | 48437 |
| 5 | Ypsilanti, MI | 20792 |
| 6 | Rochester Hills, MI | 74340 |
| 7 | Dearborn, MI | 94328 |
| 8 | Houghton, MI | 7805 |
| 9 | Howell, MI | 9610 |
| 10 | Marquette, MI | 20631 |
| 11 | Livonia, MI | 93970 |
| 12 | Adrian, MI | 20550 |
| 13 | Flint, MI | 95999 |
| 14 | Kalamazoo, MI | 76106 |
| 15 | Grand Rapids, MI | 199417 |
| 16 | Detroit, MI | 672351 |
| 17 | Holland, MI | 33329 |
| 18 | Wyoming, MI | 75999 |
| 19 | Lansing, MI | 117488 |
| 20 | Allendale, MI | 23696 |
| 21 | Albion, MI | 8380 |
| 22 | Oak Park, MI | 29446 |
| 23 | Alma, MI | 8918 |
| 24 | Novi, MI | 60439 |
| 25 | Southfield, MI | 72966 |