Wow, Americans sure are bad drivers.
We either don't care. Don't know how to drive or likely both. I'm a pretty good driver I must say. But I think most people think they are too. But when you dig deep into the data of how badly we are driving – and how many Americans break the law while driving and never get caught – it's quite clear – we're the United States of AmeriWRECKA.
Today, we're going to examine the states that have the worst drivers of all. To determine this assumption, we measured four different things.
First of all, we look at the number of people who are uninsured. Because that indicates a previous poor driving record, and well, it's not legal.
Second, we looked at which states have the most drivers who have DUIs. Because that's just terrible.
Third – who's getting the most traffic tickets.
And lastly – which states have the most auto accidents. It doesn't get any more clear than that.
Add it all up, and you can tell in which states you can drive around pretty safely in, and in which states you need to drive very defensively in.
If you're curious – and I know you are – the states with the highest rates of drunken drivers are BY FAR South Dakota and North Dakota with Hawaii and Wisconsin a distant third and fourth.
Now I have friends in North Dakota and I've seen firsthand how really inebriated people hop in their cars and drive home just about every night of the week. Monday funday. Tuesday funday. Wednesday funday. It never ends up there.
Let's get started.
For more reading, check out:
The 10 States With The Worst Drivers In America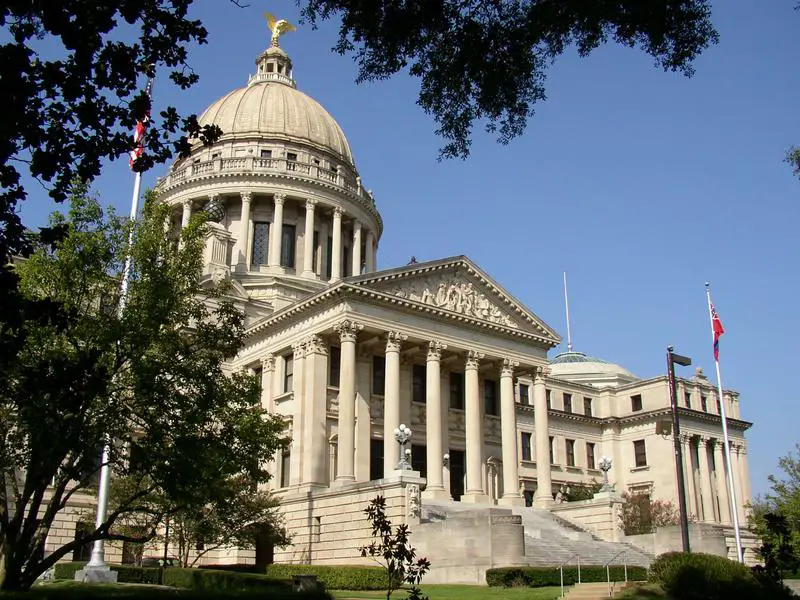 These folks are just plain all over the road. And in the ditch. And behind bars. Only 3 in 4 people have car insurance here? What the? They get the 8th most tickets. And Mississippi drivers die in car wrecks the second most often, only behind Kentucky.
The only bright side here is that like in Alabama, far fewer Mississippi drivers get behind the wheel after drinking. Thank God.
If you live in Mississippi you should be ashamed of yourself and you should pull over right now. Cause you're probably watching this video while on your way to work.
More On Mississippi: Photos | Rent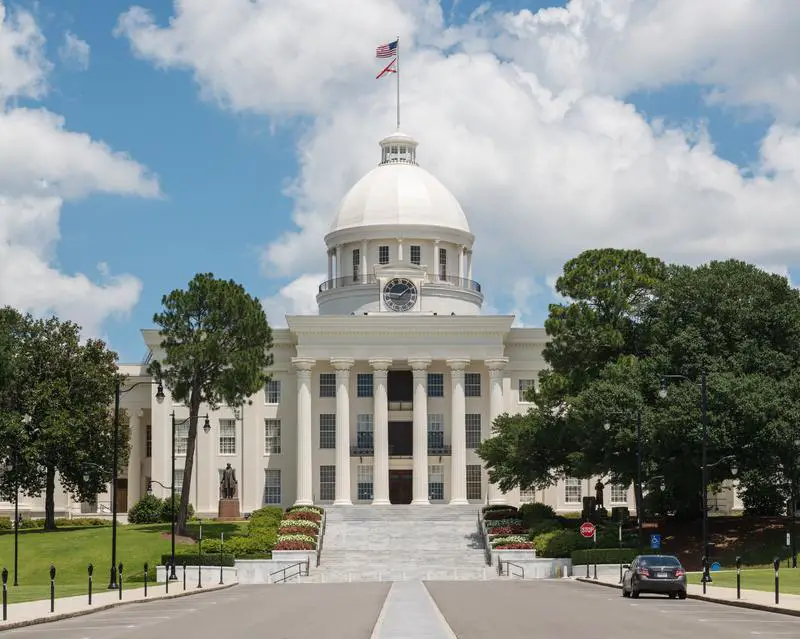 Now we're getting to some bad drivers now. Alabama has the 2nd worst drivers in the country, statistically. That's not cool- Alabama people are nice right?
Well, they might be nice, but they're real law breakers behind the wheel. 2 in 10 people driving around these parts doesn't have car insurance. That's not cool. Your odds of dying in a car wreck here are the 6th highest in America, which means really bad drivers. And folks here might make some good possum stew, but they get the 4th most traffic tickets of all Americans.
What's also interesting – and why Alabama doesn't win this whole race – is that likely because this is the Bible belt, peeps here get the 6th least number of DUIs every year. They just don't drink very much. At least most people in Alabama dont.
More On Alabama: Photos | Rent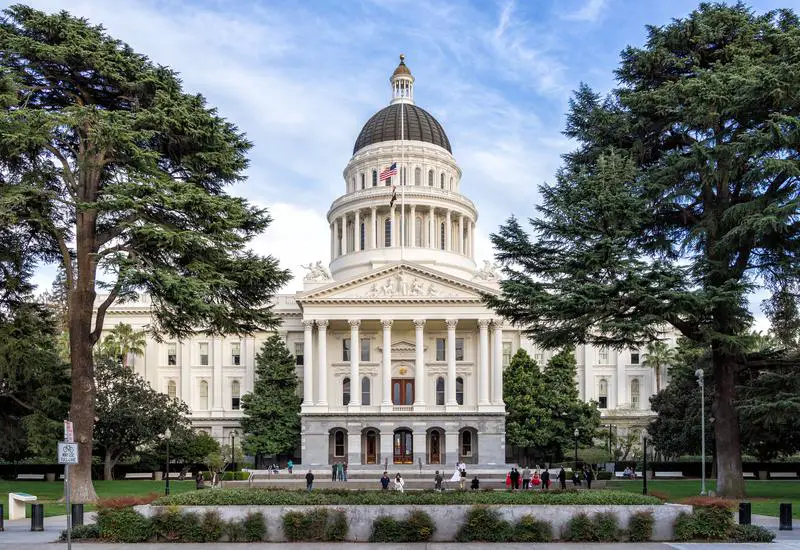 So I'm driving really slowly right now. Because I'm in traffic and I can't go any faster. I spend about two hours a day in my car. I hate my life.
Here in California, 15% of people don't have car insurance, and the DUI rate is the 12th highest in the nation. The number of fatal car wrecks is sorta high, but not crazy high.
And for some reason, Californians get the 5th most traffic tickets. Which I don't understand, cause you can't really go fast here.
When I left CA, everyone made fun of me because I drove slow. But that's because I was hardly used to driving faster than 60. You never really can here.
More On California: Photos | Rent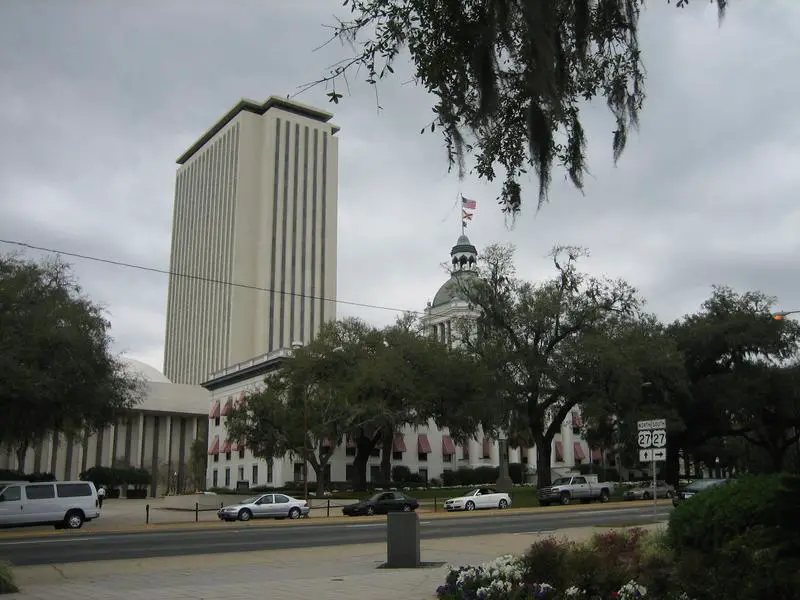 Hey I'm driving my car in Florida now. Looking for a Publix and country music party. Man the weather is fairly nice. Look at that pretty sunset.
Of course Florida ranks high on this list. When's the last time you drove here? Every time I drive to Florida, it's immediately clear when I'm IN Florida – like as soon as I cross into Florida from Georgia the driving gets really interesting. Like crazy people going 100, going across 4 lanes at a time…tons of people here drivin in like they stole it. Or the opposite.
Numbers wise, it ain't purty. Florida has the MOST uninsured drivers in the nation at 27%. But, conversely, Florida has the 8th lowest number of DUI cases each year, which is interesting. Floridians drivers also get the 10th most traffic tickets every year.
You could say that Florida drivers are mostly transplants and old people. None of which really abide by or even understand local traffic laws.
More On Florida: Photos | Rent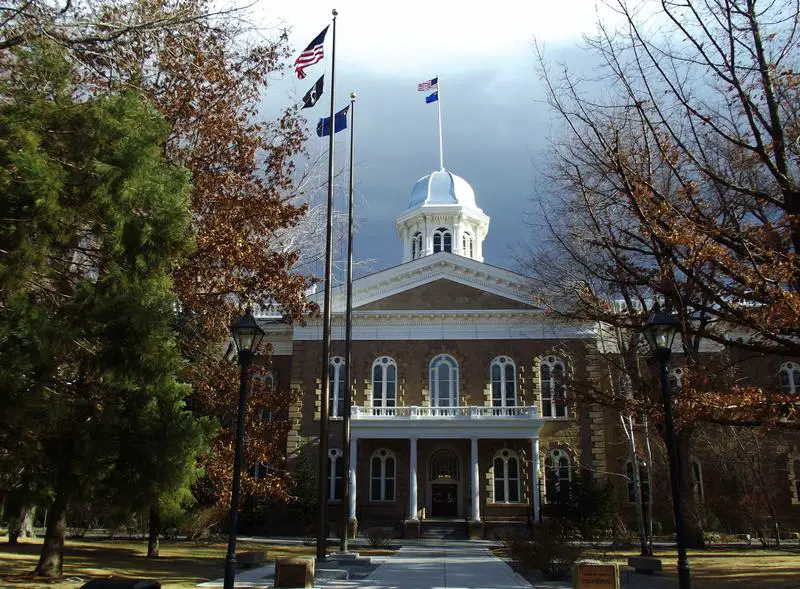 Don't let your guard down when driving in Nevada. Cause if you do, you might find yourself in a bad place.
Now the problem here isn't insured drivers. If you look in the glove box – it's quite impressive – 9 in 10 people here have car insurance. But look in the trunk. Nevadans have the 11th most DUIs, 11th most traffic deaths, and the most traffic tickets of any other state.
What's interesting about Nevada is at one point they considered decriminalizing traffic tickets. But they didn't do that. They did decriminalize pot though. And now everyone in Nevada drives around…differently.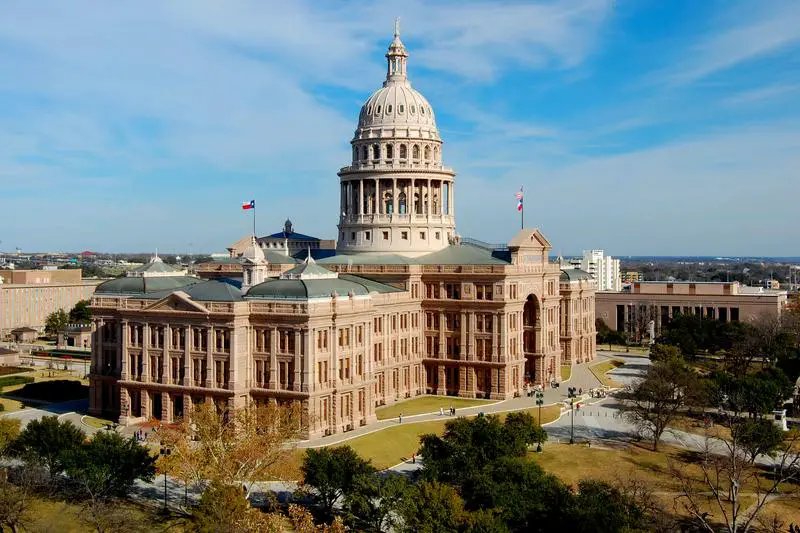 Now Texans may not agree, but the numbers don't lie. These are some dangerous roads.
Now, overall, Texans don't really stand out too much in any one category. From worst to best – drivers here get the ninth most tickets, 10th most traffic deaths, 14th most DUIs, and 15th highest number of uninsured drivers.
So are Texans really bad drivers or do the numbers lie?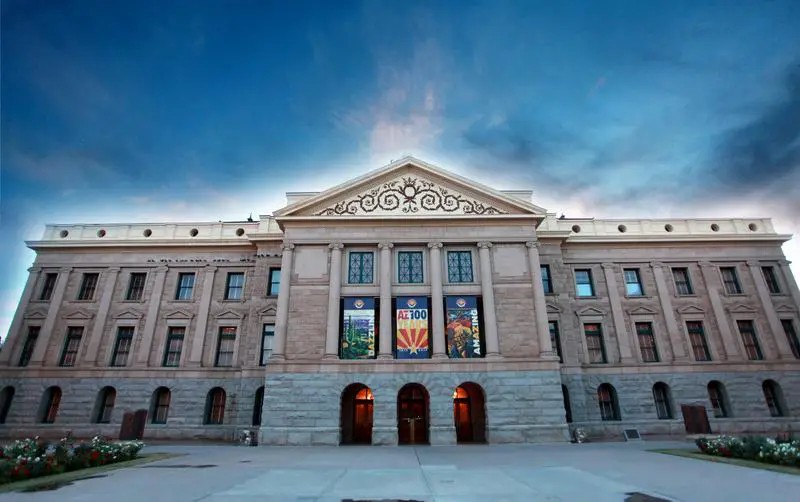 Which state has the 7th worst drivers? Arizona does. Way out west in this fast growing state, the number of insured drivers is pretty much average, and they rank 17th for traffic tickets. But this state ranks 8th for DUIs and 8th for number of traffic deaths each year.
Not a lof of safety on these roads.
Earlier we talked about the countries with the WORST drivers. But which countries have the BEST drivers? Based on traffic accidents, It's mostly European countries. Sweden, Denmark, Britain (really?) Switzerland, The Netherlands, Norway, Spain. Places like that.
But if you ASK people which countries have the best drivers, well, that's a different story. The world agrees Germany has the best drivers. But look at this – Americans think they're the best. And the rest of the world doesn't agree. Typical.
More On Arizona: Photos | Rent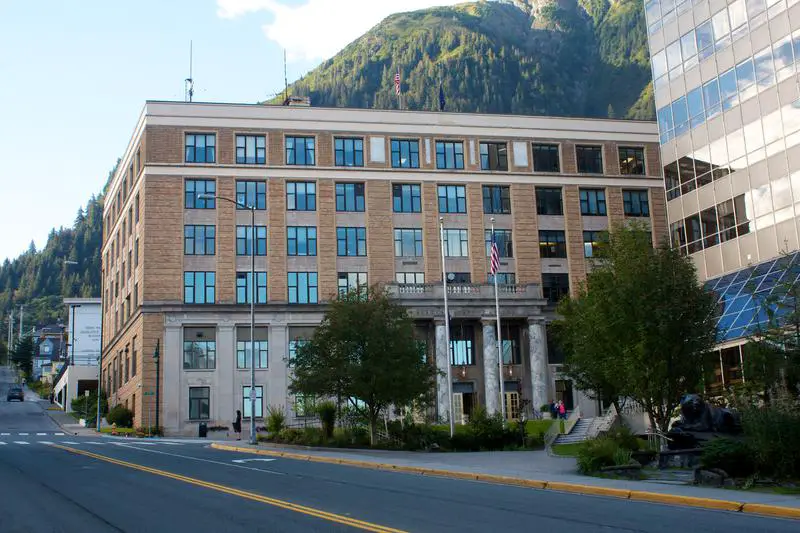 Alaska ranks 5th for DUIs per capita. And that's just who's gettin busted. Cause this place is wide open hombre. Odds are way out in these parts, you could get all whiskeyed up and plow your way home and no one would even knowit.
Furthermore, Alaska ranks 4th for number of traffic deaths per capita. That's been blamed on excessive speed, impairment and seat belt use. Or a lack thereof.
But what saves Alaska from ranking even higher on this list is its drivers are insured at a pretty good rate – and that its drivers get the third least number of traffic tickets.
However, the lack of traffic enforcement might be because it's Alaska. How do you adequately patrol the roads up here?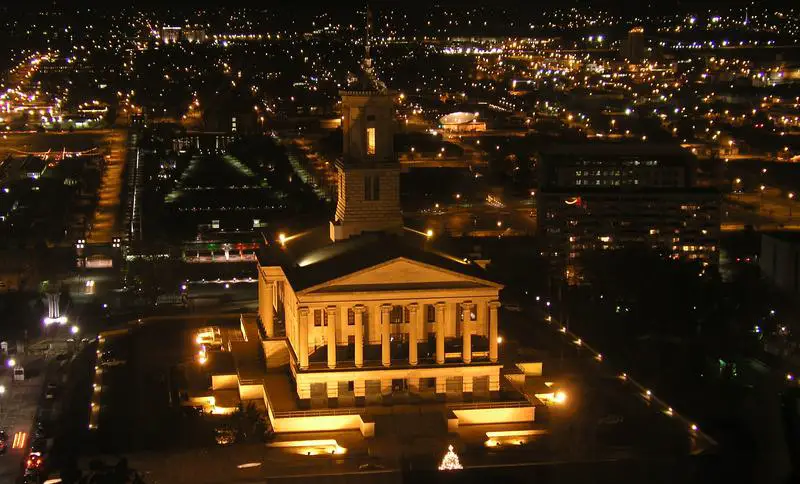 Here in Tennessee, drivers are a little worse than in Missouri. Their DUI rate is lower here – Tennessee folks rank about middle of the road for drinking and driving which is awful nice of em. But they make up for it in insurance irresponsibility. 1 in 5 people here don't have drive with it. That's breaking the law at a high rate.
Tennessee drivers have the 12th most traffic accidents each year, and they receive the 14th most traffic tickets too.
Now we're talking about the states with the worst drivers. But I wondered what countries have the best and worst drivers. So I Googled it.
The countries with the most alcohol related driving deaths are South Africa, Canada, and here. It looks like African nations have the highest number of traffic accidents. That's because their roads are all beat up, traffic laws aren't enforced, and people pack themselves into cars here well beyond capacity. And the cars are often old and not maintained.
Now, people will say that in places like China it's chaos on the roads, and rumor is that in Russia, everyone's boozed up behind the wheel, and car insurance scams are all the rage. But the World Health Organization put out a report that's 424 pages! IBasically – after skimming it — it's clear that the United States is towards the top for number of traffic deaths. But that's cause we drive the most.
So now you know.
More On Tennessee: Photos | Rent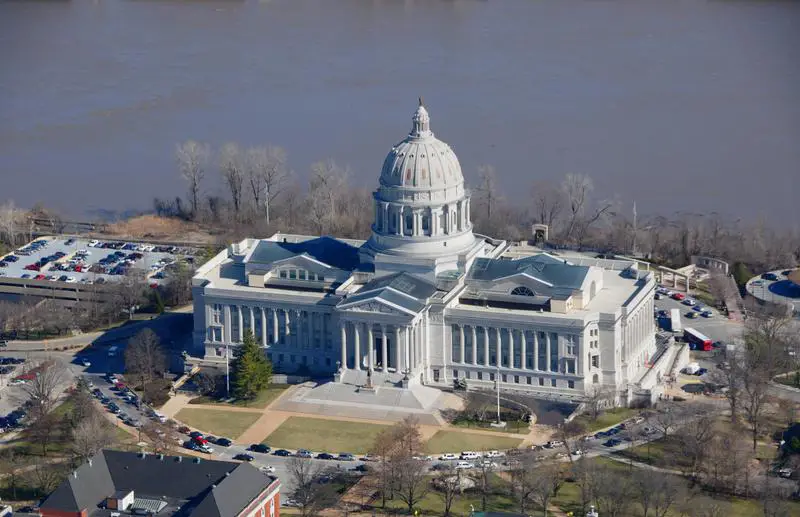 Source: Public domain
Oh look at this. We're in Missouri. Looks peaceful enough. But don't let your guard down here, fella. Now, to calculate what type of drivers are behind the wheel in Missouri, and to know how bad they sorta are, we had to look under the hood. This is what we saw:
14% of Missouri drivers are uninsured. That's the 16th highest rate in the country.
The Show Me state has 4.3 DUI arrests per 1,000 drivers in America, which is also 16th highest in the country.
Missouri ranks 15th for number of traffic deaths, per capita. And in terms of traffic tickets, Missouri drivers receive them at a rate that's the 12th highest.
Add it all up and their score is 81.6
See. That's not too hard a road to navigate, right? Unless you live in Missouri. Then, you probably can't navigate anything.
Wrapping Up The States With The Worst Drivers In America
So that's it – the states with the worst drivers. If your state isn't on here, congrats. Though, I'm sure every day you're out there it feels like your state SHOULD be on this list. And if it seems like your state has GOOD drivers, then likely, YOU'RE the problem, mister.
And in case you're wondering which state gets the most and least traffic tickets – South Carolina, Iowa and Wyoming people get caught speeding the most. Kentucky and Connecticut people drive the slowest I guess?
In terms of age, younger people clearly have more car accidents than any other age group. But in terms of traffic deaths, the elderly die at a much higher rate. Makes sense.
Finally, which state is the one with the best drivers? – Massachusetts is. Along with Nebraska, Vermont, New York (what), Connecticut, Maine, Rhode Island, New Hampshire. So like almost all of New England except Nebraska has the best drivers? Why do Nebraskans drive so well? That's weird.
Anyways, hope you enjoyed the video and you learned something. Now SLOW DOWN!
For more reading, check out:
Detailed List Of The States With The Worst Drivers