Prison. What a terrible place. If you've ever been to jail, you know, this isn't somewhere you want to be.
The US locks up more prisoners than any other country. And every year, US taxpayers spend $39 billion on their prison systems — the GDP for the country of Latvia. If the US prison system were a country, it would rank 115th in the would. Which is just sad. And troubling that we have to lock so many people up.
Because laws vary by state, some states are more aggressive on locking people up. And some states have way more people who can't seem to figure out how to stay out of trouble.
Today, we're going to examine the states with the most people behind bars, per capita. We'll talk about why so many people are locked up, and then talk about how the American criminal justice system is trying to figure out a solution.
Across the nation, which states have the lowest incarceration rates? Maine, Massachusetts, Minnesota, Rhode Island and Vermont have the most people who know how to act like normal human beings.
What about countries? The country with the lowest number of people behind bars is San Marino – a teeny little country near Italy with 33,000 people. They have 2 people locked up.
Of course, per capita – the US crushes it – we're just ahead of El Salvador and Turkmenistan when it comes to people locked up per capita. And that's actually down over time here. Why? Two main factors – violent crime numbers are down, which is great – and drug laws are now less strict. Which means less people serve time here.
One additional interesting statistic: 90% of America's prison population is men.
So, grab your jumpsuit and get ready to pump some iron as we visit the prison capitals of America.
For more reading, check out:
The 10 States With The Most Prisons In America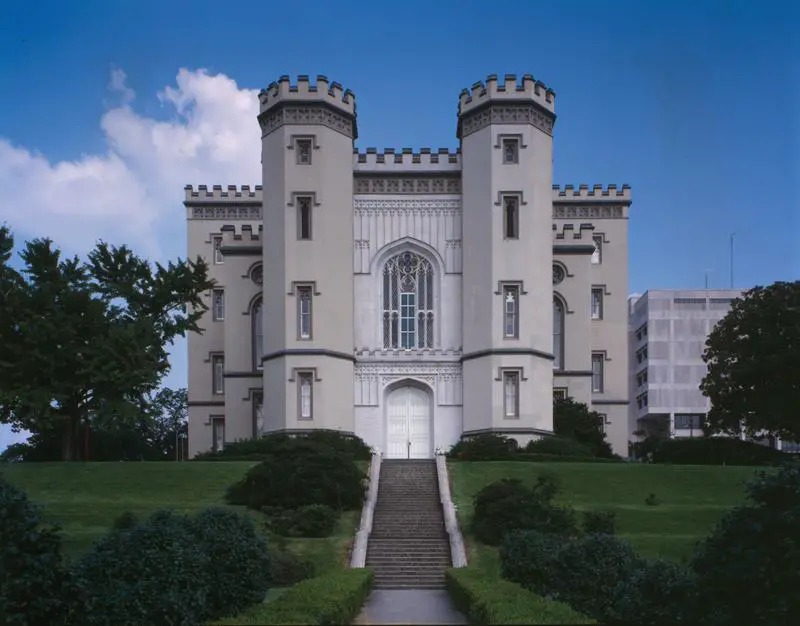 Source: Public domain
More On Louisiana: Photos | Rent
So who is our prison capital of the US? Louisiana is
There are about 50,000 Louisianans in various cells, and of those 50,000 people, about 5,000 of them are serving life sentences.
But Louisiana is sure trying to get out of this top spot. It's prison population has gone down by about 15% over the last 8 years, while Oklahoma's has gone up by 10% in the same timeframe. So, if we did this video again soon, Louisiana might be in second place.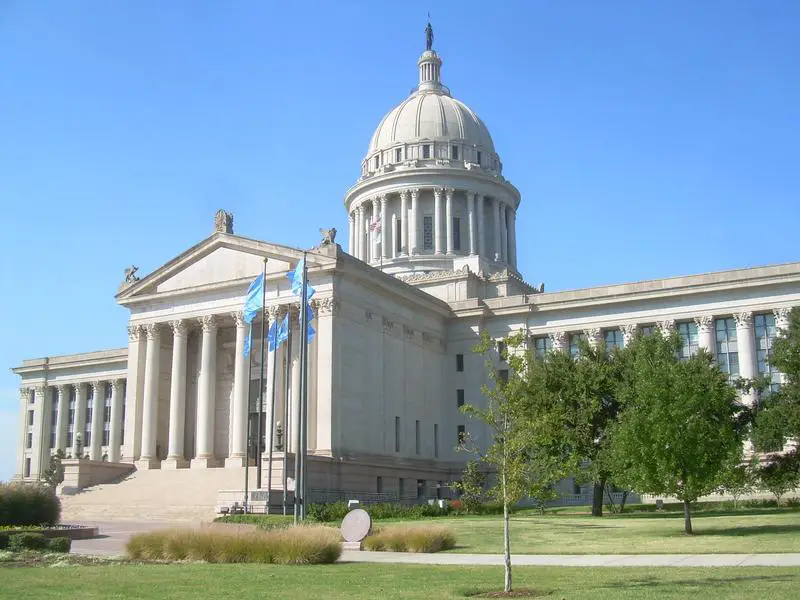 More On Oklahoma: Photos | Rent
There are 42,000 people in the Oklahoma criminal justice system as of this writing, and based on the Sooner State's lowish population, that number is good enough to make this state our prison capital runner up.
This is very alarming to Oklahoma higher ups, which have looked at relaxing drug laws as well as reducing charges from felonies to misdemeanors upon sentencing. Ending minimum mandatory sentences has also been a strategy.
So, basically, to reduce the prison population in Oklahoma, they're letting people get away with crimes.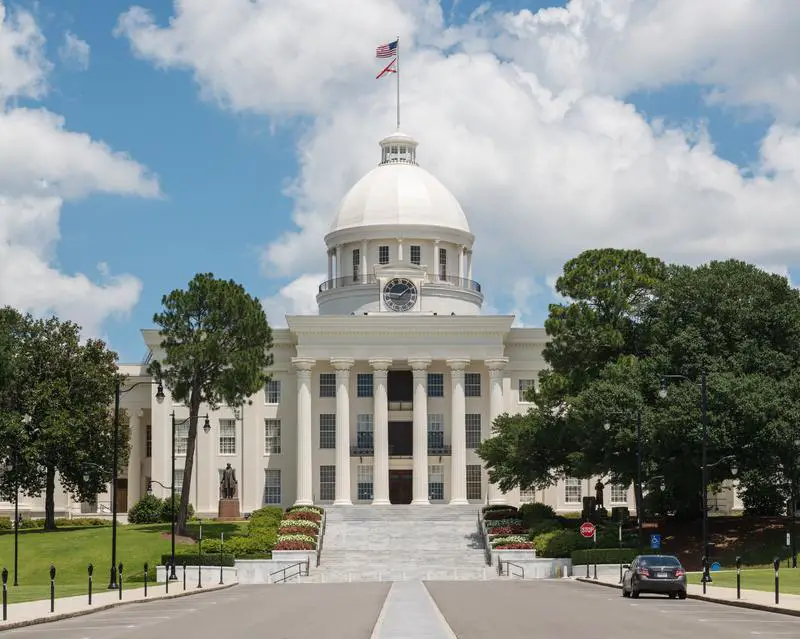 More On Alabama: Photos | Rent
Here in Alabama, there are somewhere near 45,000 people locked up, and an additional 56,000 people on probation.
Considering that right now, there are about 2.2 million people locked up across America, Alabama's incarcerated population is just a small amount. This number takes into account state prisons, local jails, federal prisons and other detention center type places. And you can see here all the different reasons people are locked up.
Our criminal justice system is at capacity folks.
So how do we solve this? There are all sorts of solutions. Relaxing drug crimes, allowing judges greater discretion in sentencing, and allowing people out earlier for good behavior are all things we've done or have talked about doing.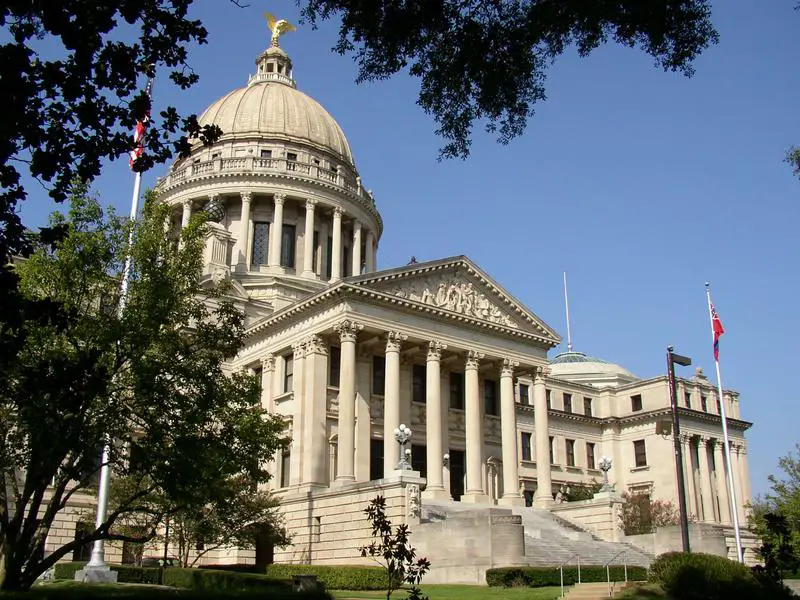 More On Mississippi: Photos | Rent
For now, we're going to stop off in the state of Mississippi. Here, about 30,000 citizens are sitting in a cell right about now. The prison population in Mississippi had gone down a little bit a few years ago, but is now starting to tick back up again.
Of course, this is the poorest state in the nation. Do poor people commit more crimes? Yes. People born into the bottom 10% of earners are 20 times more likely to wind up in prison than people born into the top 10% of all household incomes.
Of course, there are certainly wealthy people who wind up in prison. OJ Simpson, Bill Cosby, Martha Stewart, Robert Downey Jr, Mark Wahlberg, Wesley Snipes and Tim Allen are just a few of note.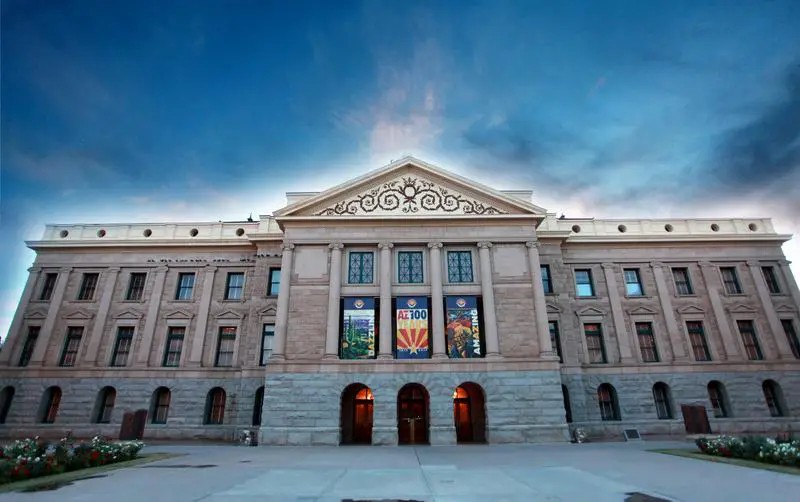 More On Arizona: Photos | Rent
Now here in Arizona, there are a lot of people in the klink. 41,000 people are locked up. As a result, the state spends about $1.1 billion of tax payer money every year to feed, guard and house its prisoners. And, Arizona's prison population has gone up by more than 20% in the last 20 years, too.
Of course, Arizona claims that much of its crime is because it's near the Mexico border. That may be partially true, but ACLU folks have blamed the state's penal system for trying to solve societal problems like drug use and mental illness and poverty. After all, Arizona has harsh sentencing laws, and 1 in 3 prison admissions here were due to drug offenses.
So, Arizona's harsh drug laws are being challenged.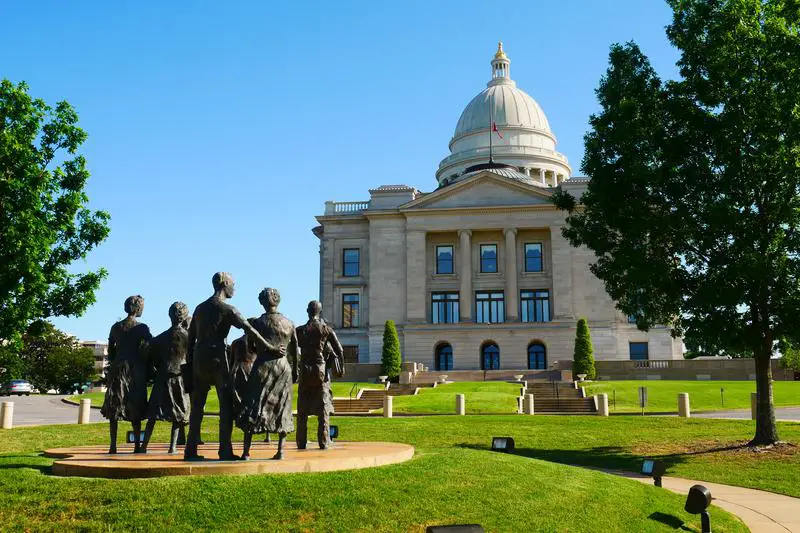 More On Arkansas: Photos | Rent
Let's take a look at the state of Arkansas, which is right next to Texas. Here, there are about 25,000 people locked up for some reason or another. And 48% of Arkansas residents are in prison for violent offenses.
The number of people in prison here has gone up lately, but the number of people in jail has gone down over time. That's good.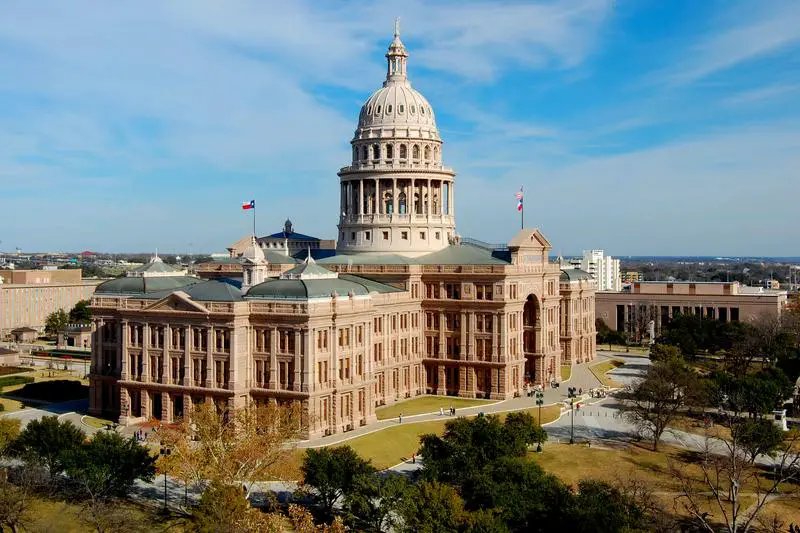 We're in the state of Texas. Here there are a whopping 223,000 residents in jail or in prison.
The Texas Department of Criminal Justice is one of the largest in the nation. If all of the people locked up here were in one city, that city would be the 20th largest in the whole state.
Of course, Texas is known for strict law enforcement and an aggressive view on the death penalty. As such, nearly 10,000 people here are sentenced to life in prison.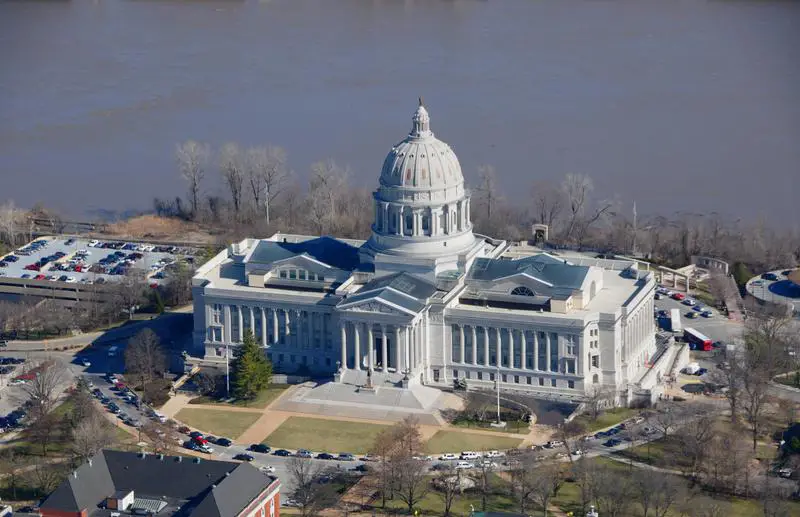 Source: Public domain
More On Missouri: Photos | Rent
Our next highest ranked state for being in jail is Missouri. Or Missoura if you're from there. More than 32,000 people are locked up here in the Show Me how to remain behind bars for a long time state.
The number one reason Missouri folks are locked up? Distribution, manufacturing and using drugs.
Now when you look at JUST the prison population – not jails and correctional facilities – Missouri compares pretty favorably to nearby states. Missouri's prison population has gone down by 7% in the last 10 years. Nearby states like Kentucky and Arkansas have gone up by quite a bit.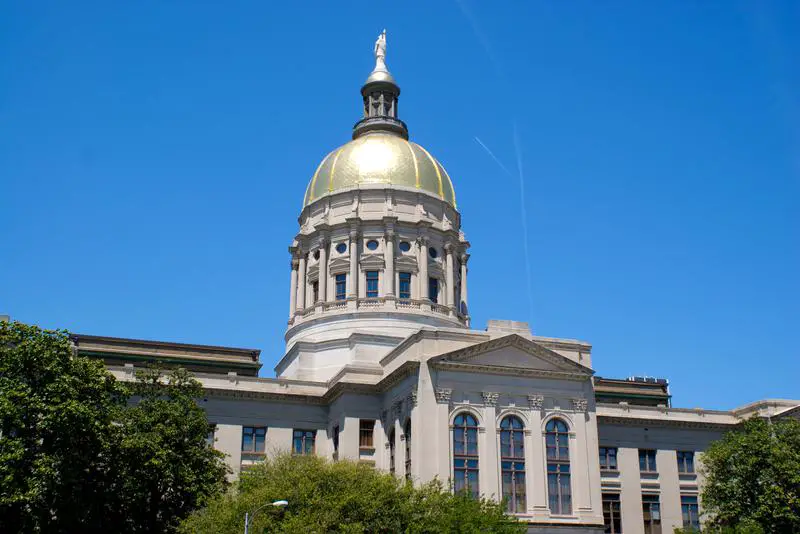 More On Georgia: Photos | Rent
Next is the state of Georgia, which has 101,000 people behind bars right now. That's far less than Florida's prison population. But Georgia is a lot smaller, too.
Of Georgia's long-term offenders, about 9,000 of them are serving life sentences. Probably for crimes they didn't commit.
Georgia's prison and jail populations have been ticking down as well, in fact, steadily over the last decade.
Like in many other states, Georgia's prison population skews very much black or hispanic. That follows the national trend, which shows that the black population is incarcerated at a much higher rate than any other race.
But the gap between the black population in jail and the white population in jail has shrunk over time. 20 years ago, the black population was incarcerated at a rate 8 times higher than white people. Now, that number is 5 to 1.
Anyways, Georgia has a lot of people behind bars.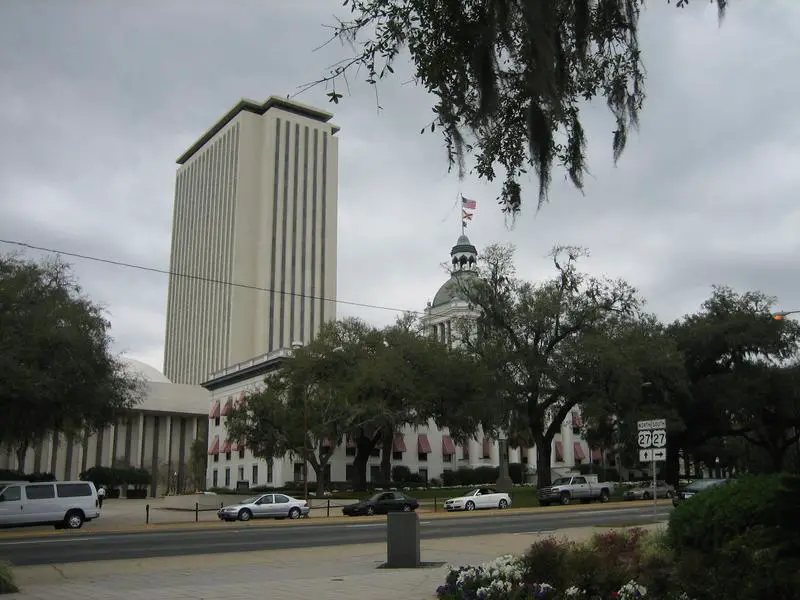 More On Florida: Photos | Rent
We end our journey through America's prison capitals in, unsurprisingly, the state of Florida, where we've got some really crazy people doing some really nutty things. Like imagine every weird crime you can think of – and there's a good chance it happened in Florida. At least ten times.
Currently, there are 176,000 people locked up in Florida's prison system, which is the 2nd most in the country. But per capita, because Florida is so big, it ranks 10th overall – with 879 per 100,000 people behind bars.
That includes state prison, local jail, federal prison, youth offenders and people who are confined because they are mentally ill.
Additionally, the Sunshine State spends $2.7 billion in taxpayer money each year housing, feeding and guarding its own prison population.
And most shockingly, 13,000 people here are behind bars for life. And that number is growing every week.
That number may seem high, but here in Florida, that number is actually lower than it was in the 80s. But, as it stands, 1 in about every 150 Florida residents is behind bars.
Locking Up The States With The Most Prisons Per Capita
Okay so that's it – the prison capitals of America. The places with the harshest laws, and where people just can't seem to figure out how to stay out of trouble.
Here's a quick look at the bottom of the list of the best states to retire:
Florida
Georgia
Missouri
For more reading, check out:
Detailed List Of The States With The Most Prisons In The US