Editor's Note: We updated this article for 2019.
America is becoming more and more divided every day.
As of this date, we saw one of the most contentious elections in us history when Donald trump beat Hillary Clinton in a surprising upset win for the Republican Party.
But when you're on Facebook, Reddit, twitter or even if you watch lamestream news, it's pretty clear – the democrats and republicans are further apart than ever before.
So where are all the liberals at anyways? We thought it would be interesting to see which states have voted Democrat most often, and who has been most supportive of liberal agendas since the Democratic Party first formed in 1828.
Did you know that over the last two years, the number of mostly conservative states dropped from 44 to 39? That means there are more liberals than ever who are voicing their opinions.
So put down your petitions to stop oil drilling as we take a cruise around America's most liberal states.
The 10 Most Liberal States In America For 2019
So, what's the most liberal state in America according to the data? Per their most recent voting record and voter registration data, the most liberal state in America is California.
To see an exact breakdown on how we calculated these rankings, read on. Or, if you're interested in something different, check out:
How We Determined The Most Liberal States in the US for 2019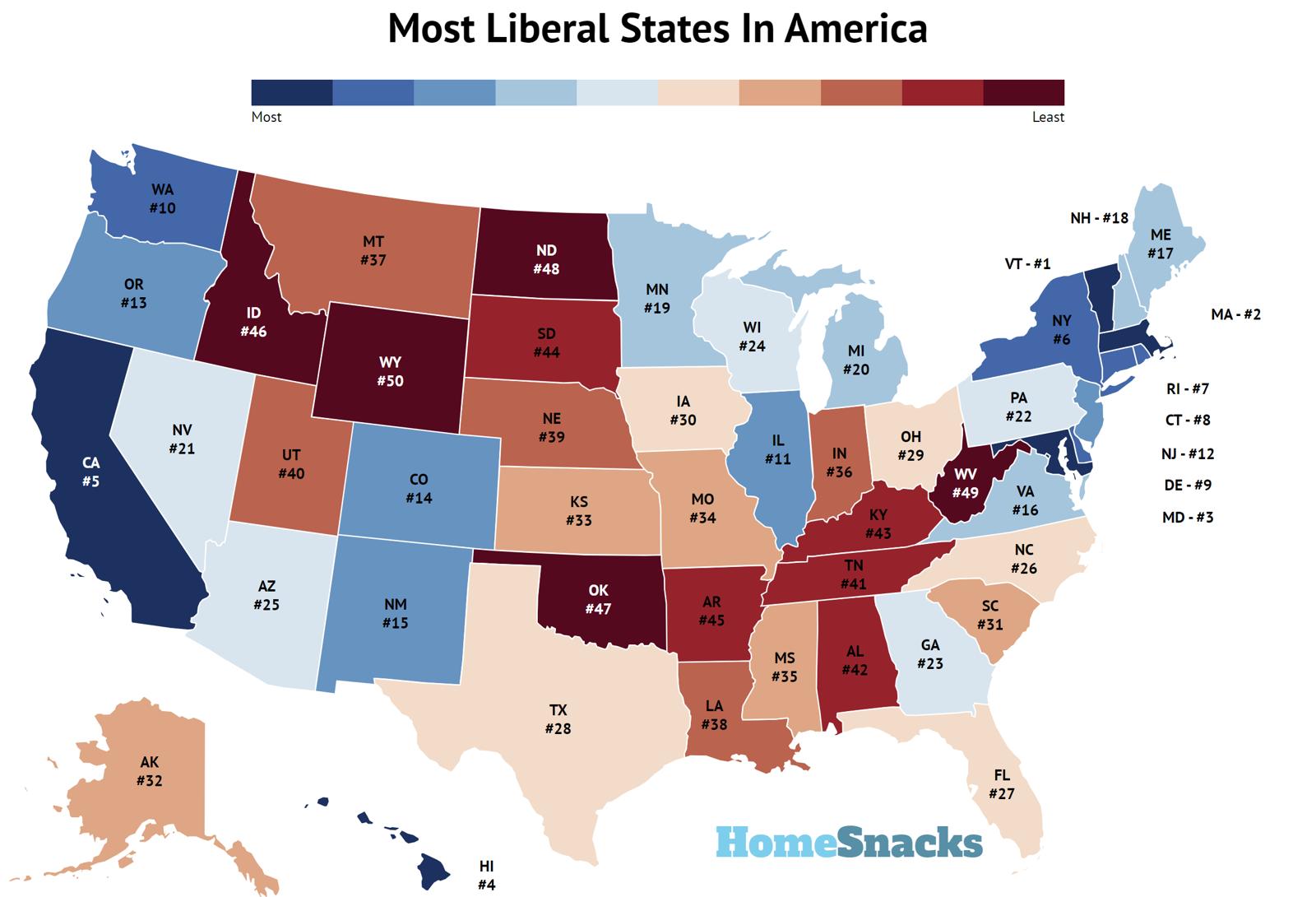 Click to enlarge
The first thing that comes to most people's minds when they think about determining the most liberal states is the number of hippie, pro-choice, diversity loving people — you know, Democrats.
Unfortunately, not every state lists the exact number of registered Democrats and Republicans on their secretary of state website, so we had to dig a bit deeper.
We decided to look at data from the Federal Elections Committee, recent primary results from the NY Times archive, and the most recent state level reports on registered voters to get the following data:
Percent of Voters That Went For Clinton In 2016
Percent of Registered Voters That Are Democrats*
* Registered voters by party are only available in 30 states and DC. For the other 20 states we looked at the count of voters in the most recent state wide primaries for each party as the count of "registered party members".
If you voted for Clinton in the last major election and have a ton of registered Democrats, you're living in a liberal wonderland.
We ranked each state from 1 to 50 for Percent of Voters That Went For Clinton In 2016, with 1 being the most liberal.
We then averaged all the rankings for a state into a 'Liberal Score' with the state having the lowest overall Liberal Score crowned the 'Most Liberal State In The US For 2019'.
You can learn more about the top ten below or skip to the end to see the rankings for every state, including which states are the most conservative.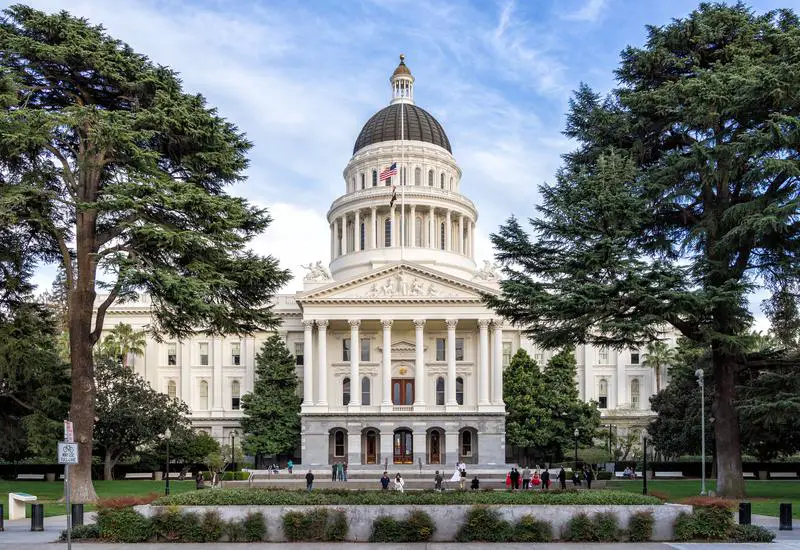 % Clinton Voters: 62.0%
% Democrat: 44.0%
Our first stop on our progressive pursuit of the US stops in California. Libs be like "that's my boy!"
Now I'm sure many of you are surprised that California isn't the most liberal state in the country, and rightfully so. After all, the golden state Is one of five states in America that is minority majority. Which means In California, the minority population of blacks, Latinos, asians and other races is the majority of the population.
You can't even buy plastic bags in California anymore.
California gets the most electoral college votes too, which means this is going to be a pretty big deal for all future us elections.
California also has the nation's 5th highest tax rate.
Other important milestones in California's liberal history: California recently became the first state to make community college free. That's cool. They were one of the first states to vote for legal recreational weed. And why they say you're not supposed to smoke and drive, they do it anyways.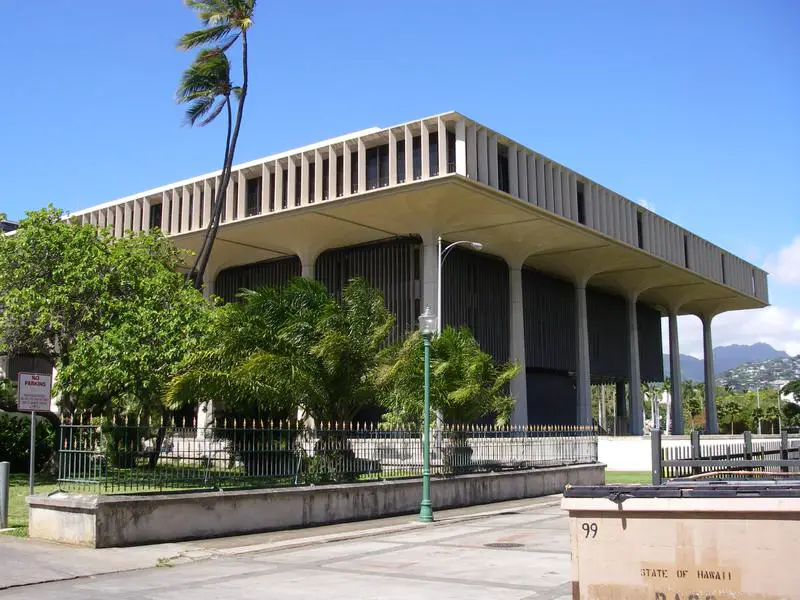 Source: Public domain
% Clinton Voters: 62.0%
% Democrat: 89.0%
Hawaii just might have the highest number of liberal voters in the entire country. In a recent primary election, 88% of voters voted for the democratic candidate.
That's like really high. And Hawaii has the second highest income tax rate in the entire country, behind California.
There were more Clinton supporters in Hawaii than anywhere else outside of DC.
Teamsters, unions and teachers are all well organized in Hawaii as is the gay community, and the animal and environmental rights advocates. However, a large homeless population is wearing on this state's patience.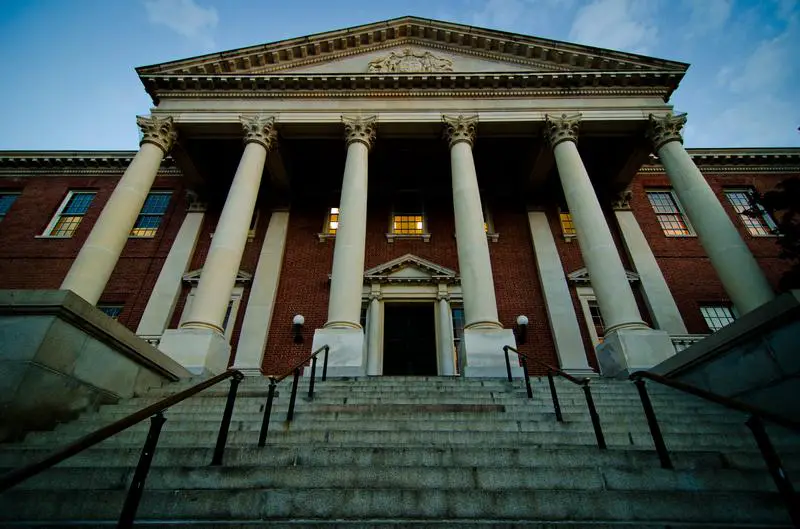 % Clinton Voters: 60.0%
% Democrat: 55.0%
We're going out to the east coast this time as we take a stop in the state of Maryland.
Despite the fact that Maryland has a recent history of electing a republican governor, Maryland is one of the fastest growing liberal states.
Recently imposed tax increases, the repeal of the death penalty and green energy subsidies have all made waves in Maryland recently. Additionally, Maryland has legalized gay marriage, pushed for major gun restrictions, and started allowing illegal aliens to collect government benefits.
55% of Maryland voters identify as liberal, and as we've noted earlier, typically, liberal polling is lower than what is actually reality. So it's possible that 2 in 3 Maryland residents are libs.
60% of Maryland voted for Hillary Clinton in 2016.
Most of Maryland's hard core liberal base is in the DC metro area and in the Baltimore area where there are large concentrations of minorities and government workers. These are the types of residents who rely on the government, and who will vote for democrats without even knowing who the candidates are.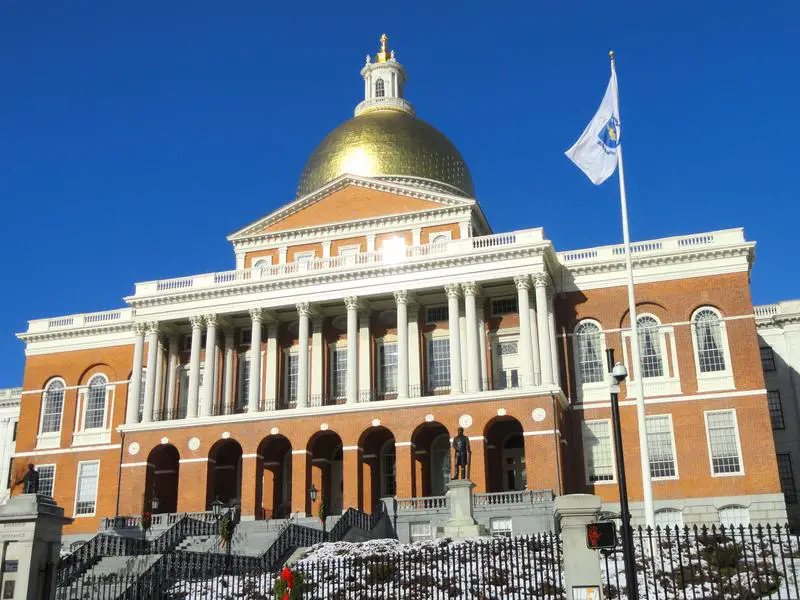 Source: Public domain
% Clinton Voters: 60.0%
% Democrat: 34.0%
The Bay State ranks second when it comes to self identified liberals, but there are also less conservatives in Massachusetts as well.
There's a whole list of famous politicians from Massachusetts including the Kennedys, Jill Stein, Elizabeth Warren and Michael Dukakis. Currently, every Congressional delegate from Massachusetts is a Democrat. Democrats also occupy all constitutional offices in the Commonwealth's state government other than the governor and lieutenant governor.
Massachusetts is a coastal state in the northeast with a high number of urban areas and an educated population. It has a history of dissent and labor union activism. All of these add up to a very liberal bastion.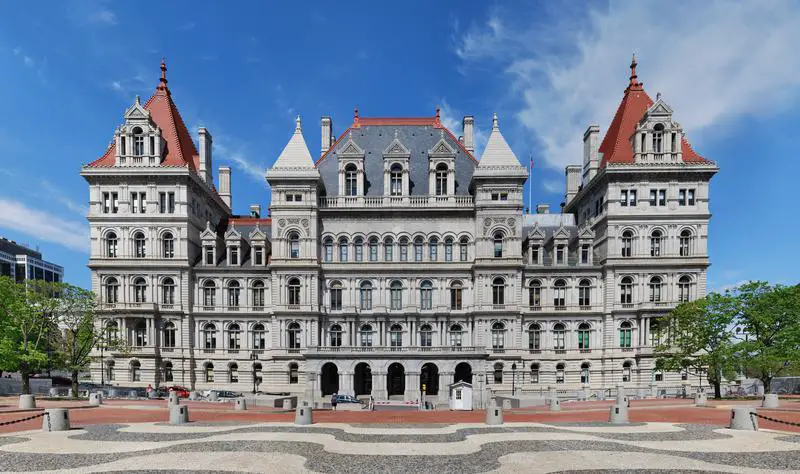 % Clinton Voters: 59.0%
% Democrat: 52.0%
The state of New York ranks dead last in "freedom" categories including levels of taxation, gun rights, right-to-work status, government debt and spending, business and personal regulations AND criminal laws.
New York also ranks towards the very TOP on regulations on tobacco, alcohol, and gambling.
Have you ever purchased a pack of smokes in New York? Holy cow, that's like two hours pay for lots of people.
And politicians in New York have even tried taxing soda in the past.
Just over half of all registered voters vote Dem in New York, and 60% of New Yorkers voted for Clinton.
But New York is split. Upstate areas vote reliably conservative, while the large metro areas vote heavy left. New York State has the highest percentage of workers who are union members of any of the 50 States.
New York currently has 27 members in the house, and only 9 are republican seats.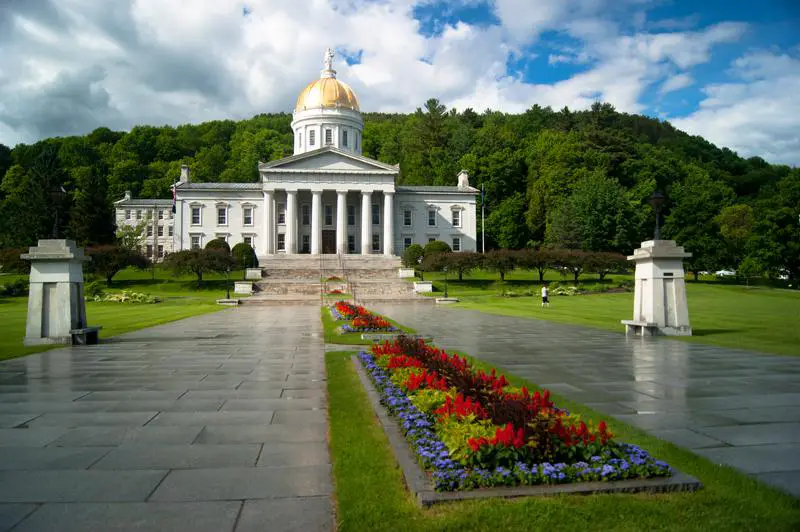 % Clinton Voters: 57.0%
% Democrat: 61.0%
If you're a big fan of leftist beliefs, you'll love it in Vermont. In Vermont, a whopping 39% of residents claim they are liberal, which is by far the highest rate in the country.
This guy's from Vermont. A self described socialist, he got 71% of the vote in Vermont when he ran for president.
Vermont has among the highest corporate, individual, and property taxes in the nation. While conservative states typically have right-to-work laws, Vermont went the opposite direction and passed a "fair share" law that forces non-union workers to pay union dues. Ironically, Vermont is soft on guns, however, because of low crime rates.
Did you know Vermont has the least number of people who attend church in the entire US? It's true.
Vermont wasn't always so liberal. In fact, it was very republican back in the old days. But an influx of out of state residents as well as an emerging number of lower paying jobs has shifted the political landscape, some say, for a long time.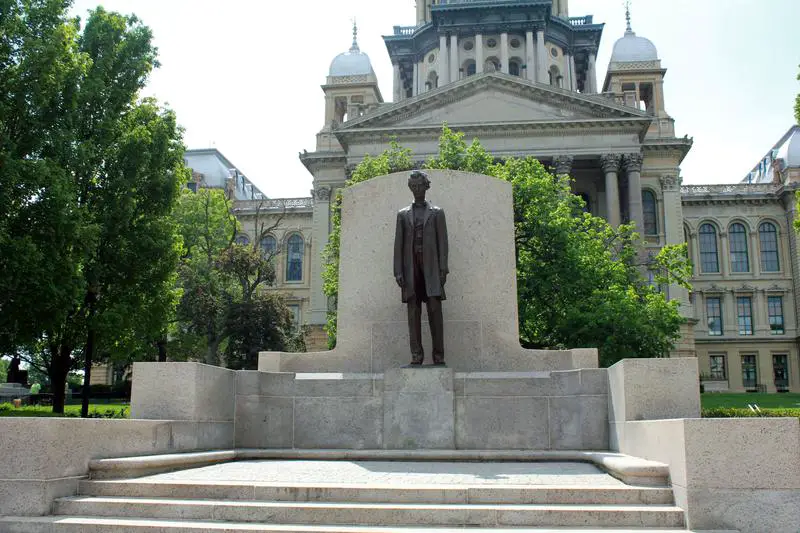 Source: Public domain
% Clinton Voters: 56.0%
% Democrat: 64.0%
The only midwest state to be anywhere in the top ten, Illinois ranks the seventh most liberal state in the US.
Why?
Chicago.
I mean between that and Obama, it's basically as liberal as they come.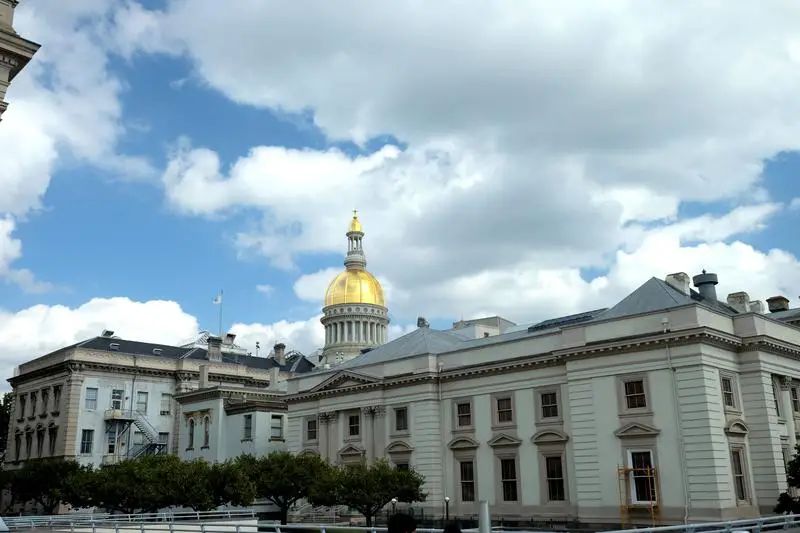 % Clinton Voters: 55.0%
% Democrat: 37.0%
A solid 55% of voters cast a ballot for Hillary here in 2016 and over a third are registered as Democrats.
Combine that with the election of a progressive governor and NJ will have pot in every house in a couple of years.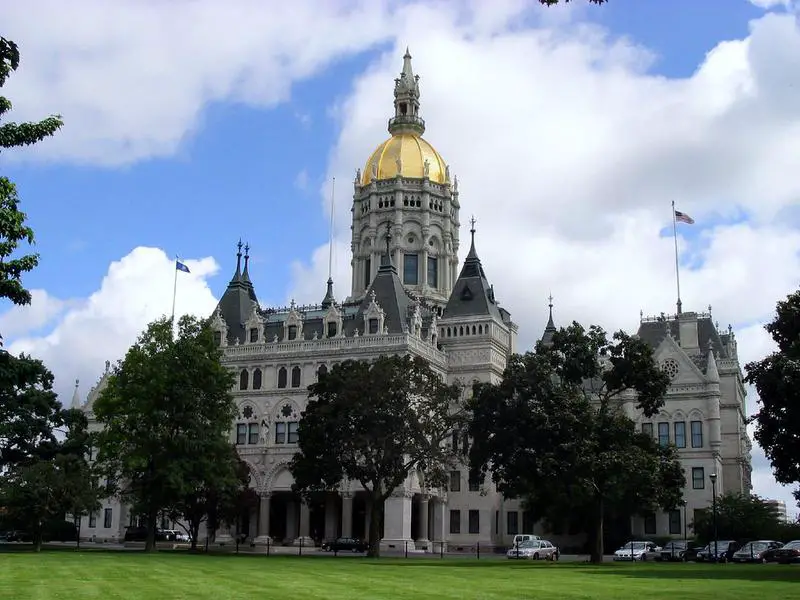 % Clinton Voters: 55.0%
% Democrat: 36.0%
One of the wealthiest states in America, Connecticut is also one of the most liberal.
All those consultants and bankers that work in New York live in Connecticut where they support liberal cause in multi-million dollar homes.
Over 55% of voters went for Clinton and even more went for Obama in the previous two elections.
Fair to say that there won't be a Trump Hartford anytime soon.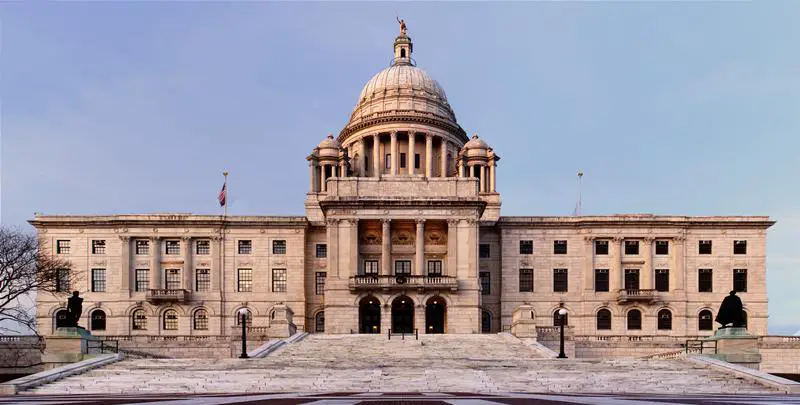 % Clinton Voters: 54.0%
% Democrat: 41.0%
Liberals outnumber conservatives 3 to 1 in Rhode Island.
With 63% of the vote, President Obama easily won re-election here, and even Hillary Clinton mustered 54% of the vote.
Like New York, Rhode Island has high taxes on things like alcohol and tobacco, candies, soft drinks, fast food and gambling. North Rhode Island is basically suburban Massachusetts, and Providence is more than half minorities.
Unions are a big deal in Rhode Island and gay marriage is legal.
Rhode Island has a high cost of living and a high unemployment rate – two issues the state hopes to solve in the near future. But Many Rhode Islanders say that at least you don't have a prevalent nanny state mentality here like in other New England states.
There You Have It — The Most (Big D) Democratic States in the US
After measuring every factor that makes sense, it's eve more clear that the coasts are where are the liberals live in America.
Liberal areas are liberal for many reasons.
Traditionally, many liberal areas are places in America where people have gone in search of creating a better life. In contrast, places like the Midwest have had little immigration, and have gradually become conservative and concerned with preserving the past.
Is America becoming more divided?
Perhaps.
And as a new generation steps up and begins to vote and change our future, we'll have to see if these trends continue heading in the same direction. God Bless the USA.
Here's a quick look at the most conservative states of the list:
Wyoming
West Virginia
Idaho
For more reading, check out:
Detailed List Of The Most Liberal States In America For 2019