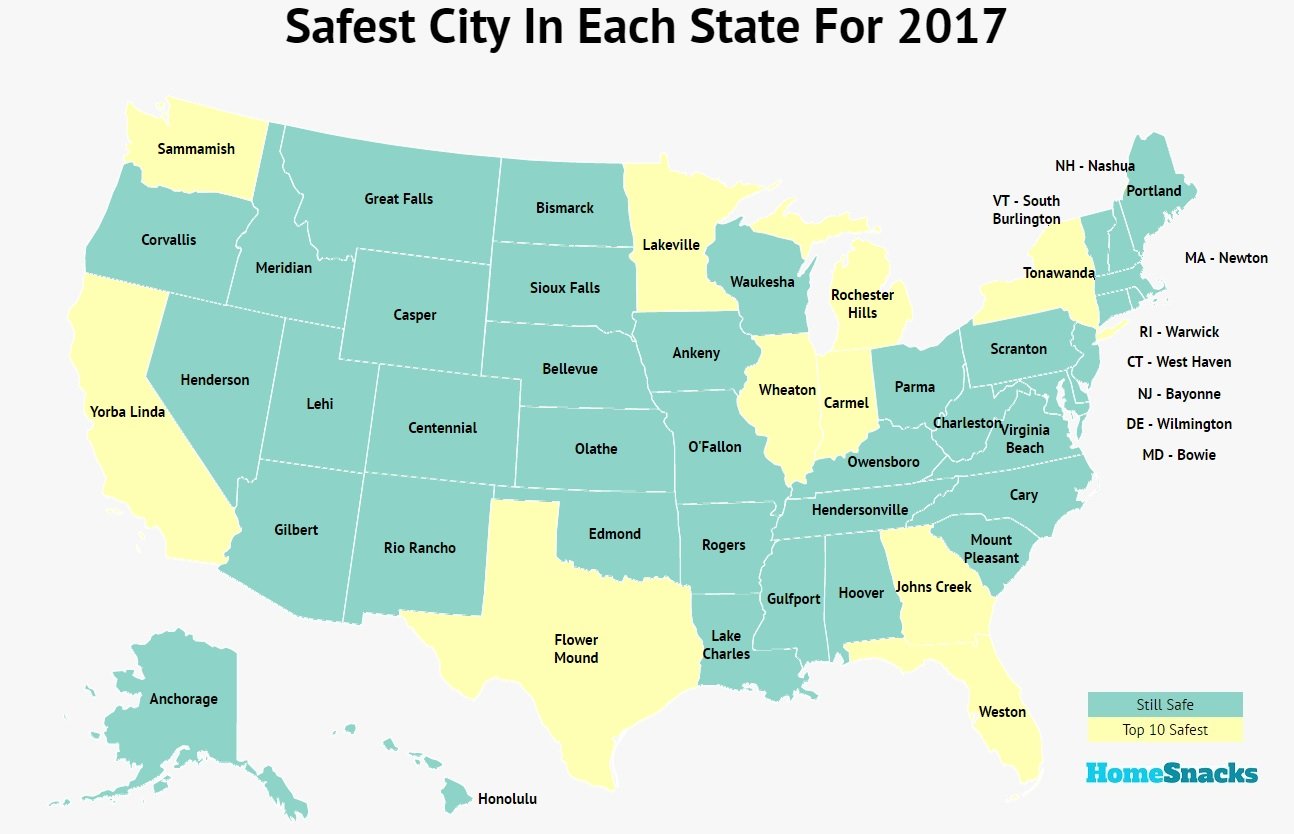 There are two questions everyone asks when they are looking to move to an area — how much does it cost and is it safe? We're here to focus the second question with the most recent dataset distributed by the FBI.
But there's a twist.
We aren't going hyperlocal with this analysis, we're taking a look at the best of the best. These are the safest cities in each state, some of the best America has to offer.
And while everyone of these cities is generally pretty safe, there are still outliers — the safest of the safest if you will. Here's a quick look at the cities that have the brighest angelic halo of safety about them:
Sammish, WA
Weston, FL
Johns Creek, GA
Rochester Hills, MI
Wheaton, IL
Tonawanda, NY
Carmel, IN
Flower Mound, TX
Yorba Linda, CA
Lakeville, MN
Sammash, WA and Weston, FL — cities on literally opposite corners of the contiguous United States — managed to tie for the safest cities in our analysis. That's pretty impressive.
However, what's even more impressive is another statistic they tied on — a murder rate of 0%. Not bad with a combined populations north of 100,000.
Now, read on as we explain why they ranked higher than the rest. Or learn about some of the safest small cities in America.
How We Determined The Safest Cities In Each State
The FBI releases detailed breakdowns of where crimes occurred across America. We used the most recent available data to perform the analysis for this study. Specifically, we used the cities in America to rank using the following criteria:
Violent Crimes Per Capita
Property Crimes Per Capita
We ranked all the cities from 1 to 656 for both of the criteria with the safest cities being ranked 1. We then took the average of the two rankings to create a safety score.
Finally, we took the city in each state with the highest safety score to create the map.
It's important to note that this methodology does not determine the safest cities in America. For example, Palatine, IL is the 10th safest city in America by this criteria but doesn't appear on the list because Wheaton, IL ranks higher and — much like the hunger games — there can be only one winner for a state.
That being said, nine of the ten safest places America do appear on this list including the big guns (or should I safety nets?) at the top — Sammish and Weston.
Continue on to learn a bit more about the safest of safe or jump to the end for a table with all states.
1. Sammish, WA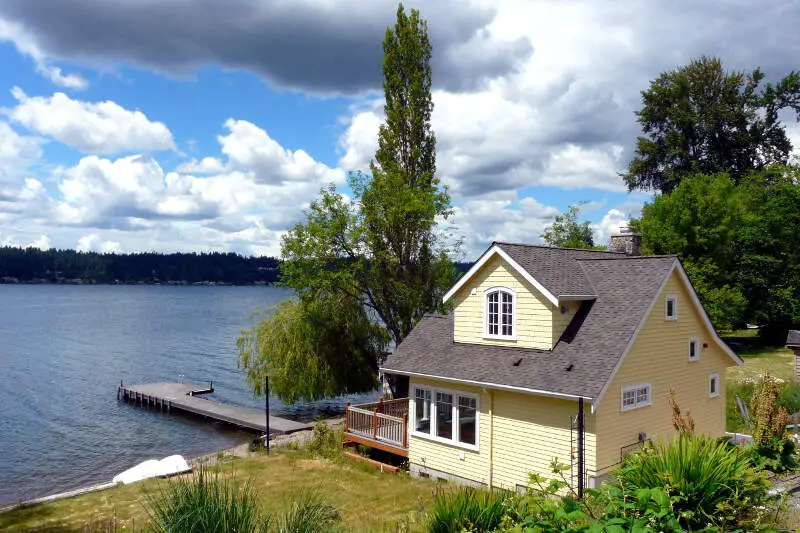 Source: Wikipedia
Population: 68,423
Property Crime Rank: 2
Violent Crime Rank: 6
1. Weston, FL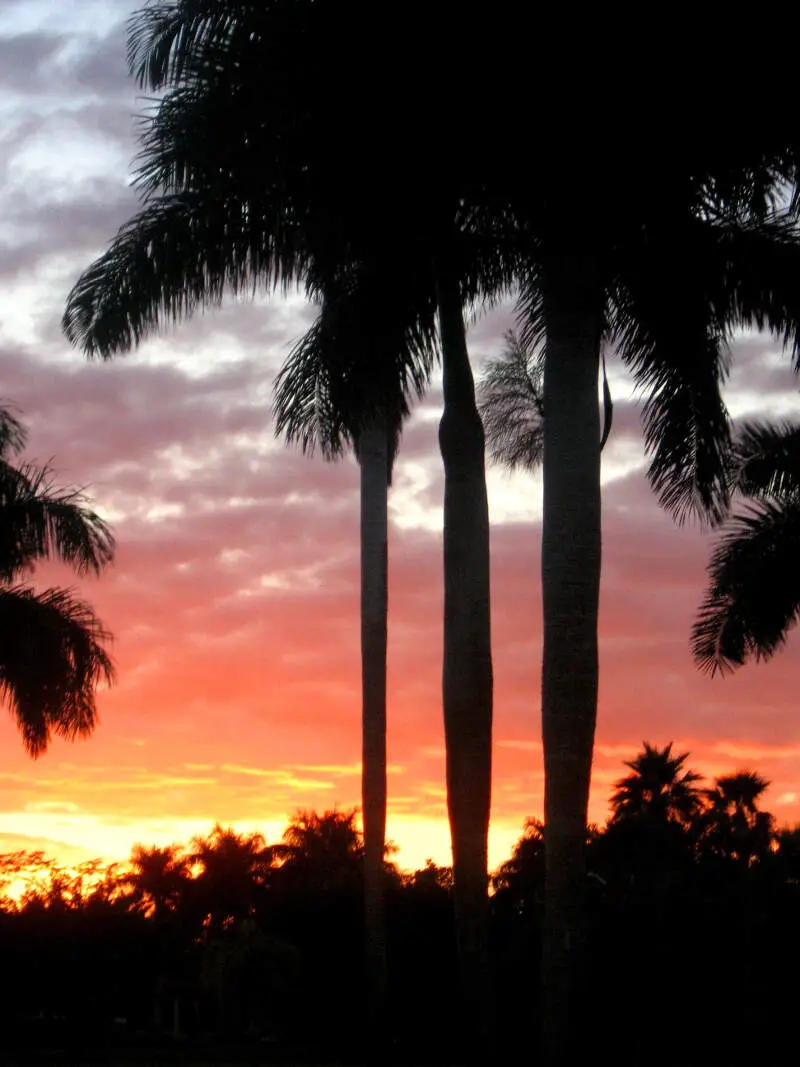 Source: Wikipedia
Population: 50,163
Property Crime Rank: 6
Violent Crime Rank: 2
3. Rochester, MI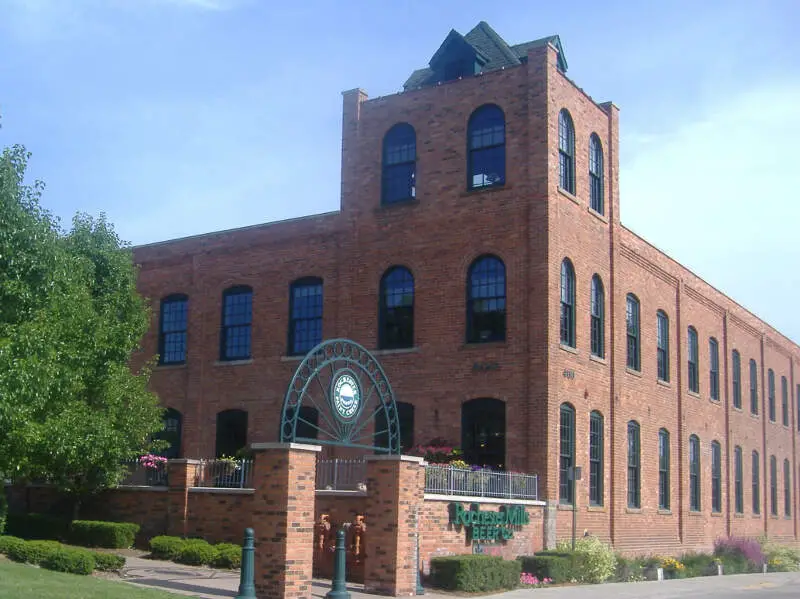 Source: Wikipedia
Population: 82,203
Property Crime Rank: 3
Violent Crime Rank: 8
4. Johns Creek, GA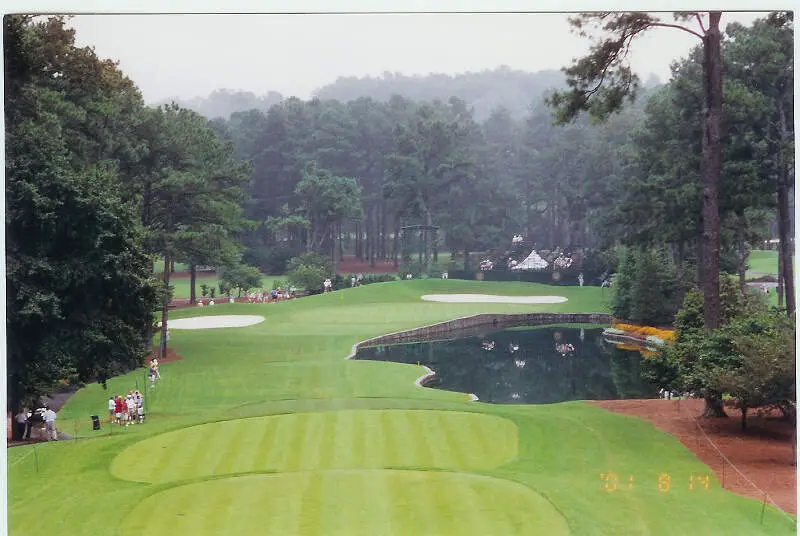 Source: Wikipedia
Population: 72,643
Property Crime Rank: 7
Violent Crime Rank: 4
5. Tonawanda, NY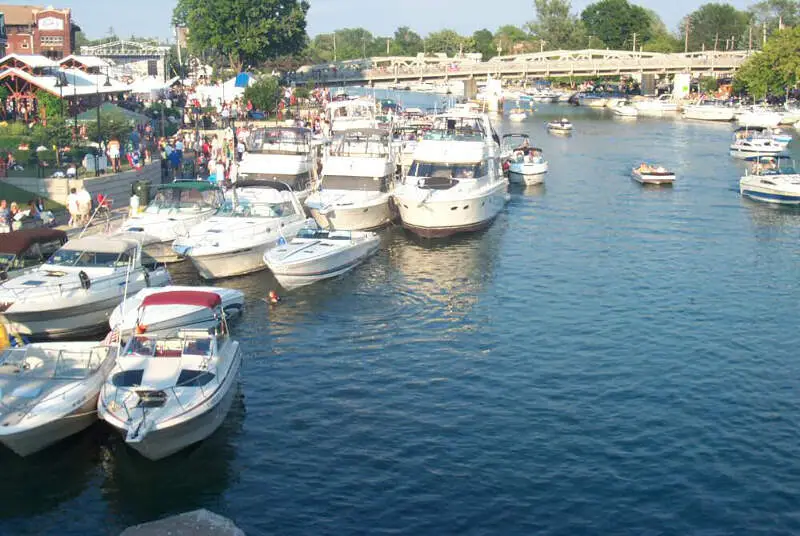 Source: Wikipedia
Population: 53,585
Property Crime Rank: 4
Violent Crime Rank: 9
6. Wheaton, IL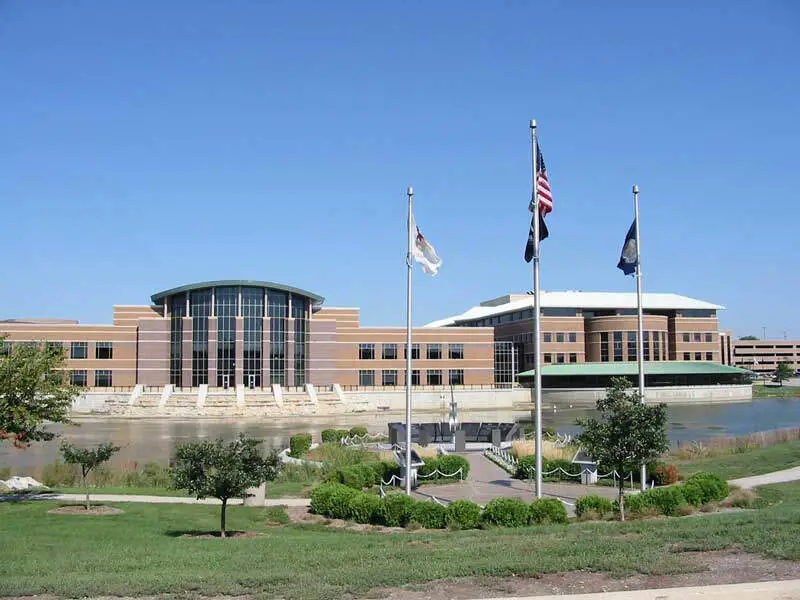 Source: Wikipedia
Population: 58,149
Property Crime Rank: 1
Violent Crime Rank: 12
7. Carmel, IN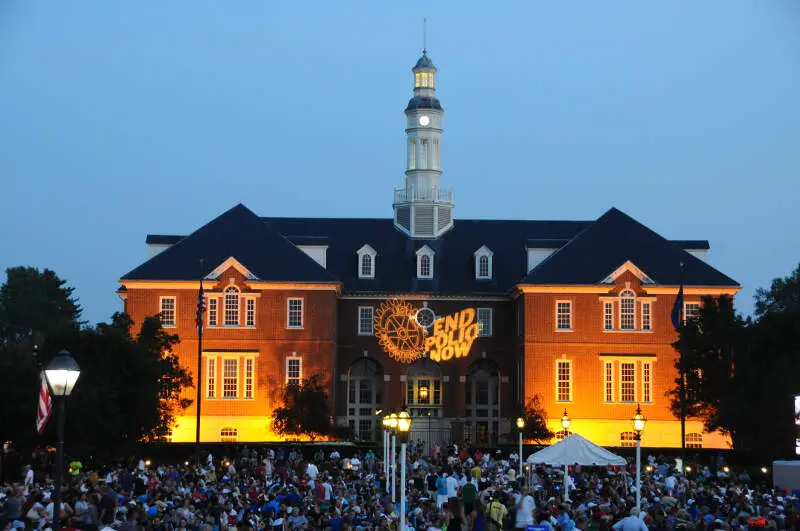 Source: Wikipedia
Population: 85,367
Property Crime Rank: 16
Violent Crime Rank: 1
8. Flower Mound, TX

Source: Wikipedia
Population: 68,654
Property Crime Rank: 5
Violent Crime Rank: 14
9. Yorba Linda, CA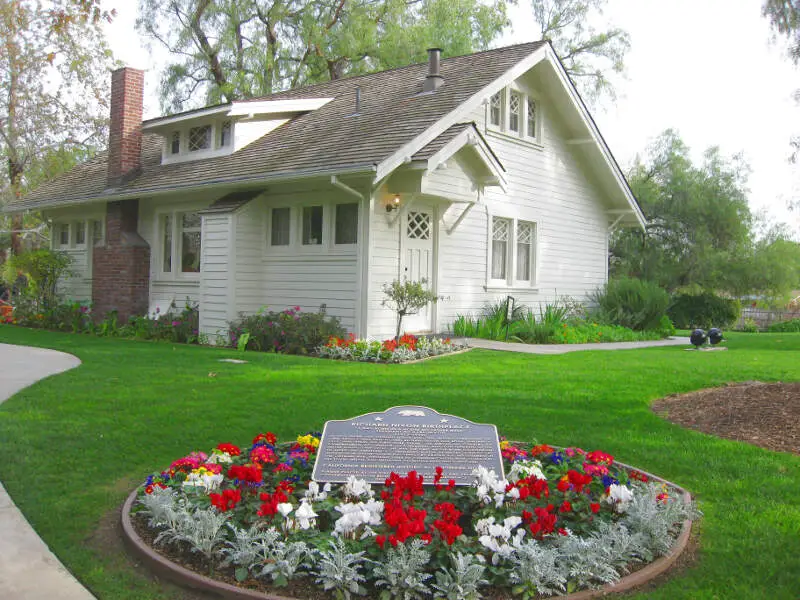 Source: Wikipedia
Population: 67,033
Property Crime Rank: 14
Violent Crime Rank: 22
10. Lakeville, MN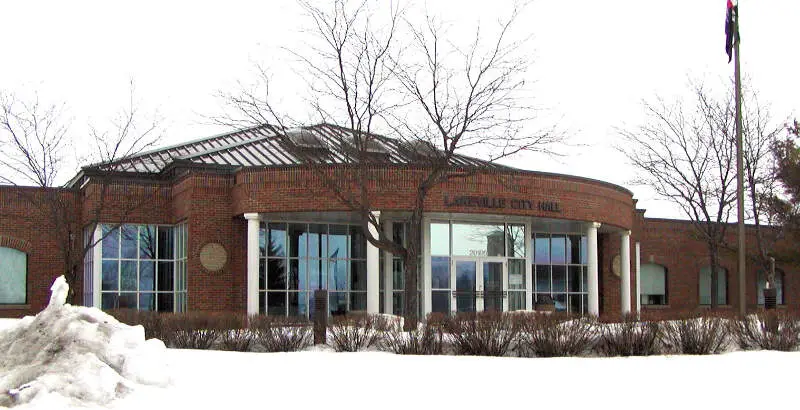 Source: Wikipedia
Population: 58,592
Property Crime Rank: 42
Violent Crime Rank: 7
Wrapping It Up In A Giant Safety Blanket
There you have it — the safest of the safe cities in America. These are the places where crime is at historic lows and people sleep safe and sound.
Now if only the real estate prices would come down we could all afford to live in there.
More Reading On Places Across America
Detailed Ranking Of The Safest City In Each State
| Rank | City |
| --- | --- |
| 1 | Weston, FL |
| 1 | Sammamish, WA |
| 3 | Johns Creek, GA |
| 4 | Rochester Hills, MI |
| 5 | Wheaton, IL |
| 6 | Tonawanda, NY |
| 7 | Carmel, IN |
| 8 | Flower Mound, TX |
| 9 | Yorba Linda, CA |
| 10 | Lakeville, MN |
| 11 | Newton, MA |
| 12 | Cary, NC |
| 13 | O'Fallon, MO |
| 14 | Lehi, UT |
| 15 | Gilbert, AZ |
| 16 | Parma, OH |
| 17 | Bowie, MD |
| 18 | Meridian, ID |
| 19 | Centennial, CO |
| 20 | West Haven, CT |
| 21 | Warwick, RI |
| 22 | Olathe, KS |
| 23 | Edmond, OK |
| 24 | Bismarck, ND |
| 25 | Waukesha, WI |
| 26 | Bellevue, NE |
| 27 | Mount Pleasant, SC |
| 28 | Bayonne, NJ |
| 29 | Hendersonville, TN |
| 30 | Ankeny, IA |
| 31 | Nashua, NH |
| 32 | Henderson, NV |
| 33 | Virginia Beach, VA |
| 34 | Rio Rancho, NM |
| 35 | South Burlington, VT |
| 36 | Corvallis, OR |
| 37 | Casper, WY |
| 38 | Hoover, AL |
| 39 | Scranton, PA |
| 40 | Portland, ME |
| 41 | Owensboro, KY |
| 42 | Great Falls, MT |
| 43 | Rogers, AR |
| 44 | Gulfport, MS |
| 45 | Sioux Falls, SD |
| 46 | Lake Charles, LA |
| 47 | Anchorage, AK |
| 48 | Wilmington, DE |
| 49 | Charleston, WV |
| 50 | Honolulu, HI |