Editor's Note: We updated this article for 2020. This is our fourth time ranking the most conservative cities in America.
Swipe left for slideshow. Article continues below.
It's a good time to be a conservative in America.
A very good time.
Republicans have control of the presidency, senate, and house of representatives. Additionally, most governors are Republican.
But most cities still continue to be holdouts to the conservative wave hitting the US. But most does not mean every — which let us wondering… what cities in America are harbingers of conservative thought?
What are the US cities that have the highest number of Republican voters?
Turns out Lafayette, LA is the most conservative city in America — not the biggest surprise that cities top the list.
We analyzed every single city in America with a population greater than 100,000 — a total of 306.
The 10 Most Conservative Cities In America For 2020
If you're wondering, Washington, DC is the most liberal city of all in America.
And to be clear, we didn't form this list based on our own biases — we relied on the cold hard data. For more on how we ran the numbers, keep on reading. Then we'll take a closer look at each of our top 10 most conservative cities in the good ole US of A.
Feel free to check out the best places to live in the country. Or, if you're into negative (and humorous), you can check out our report on the 10 Worst Places to Live in America.
The 10 Most Conservative Cities In America For 2020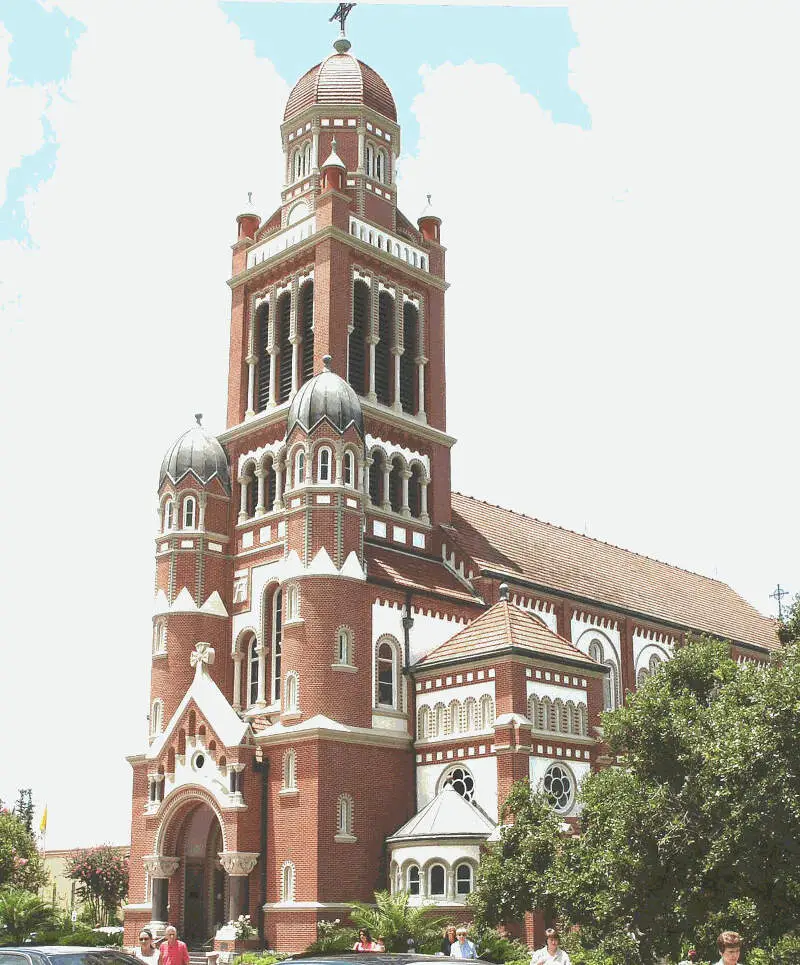 Source: Public domain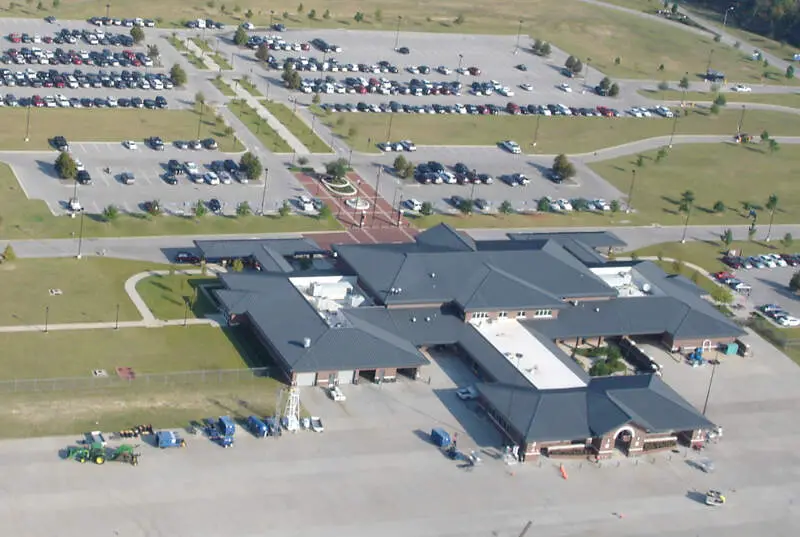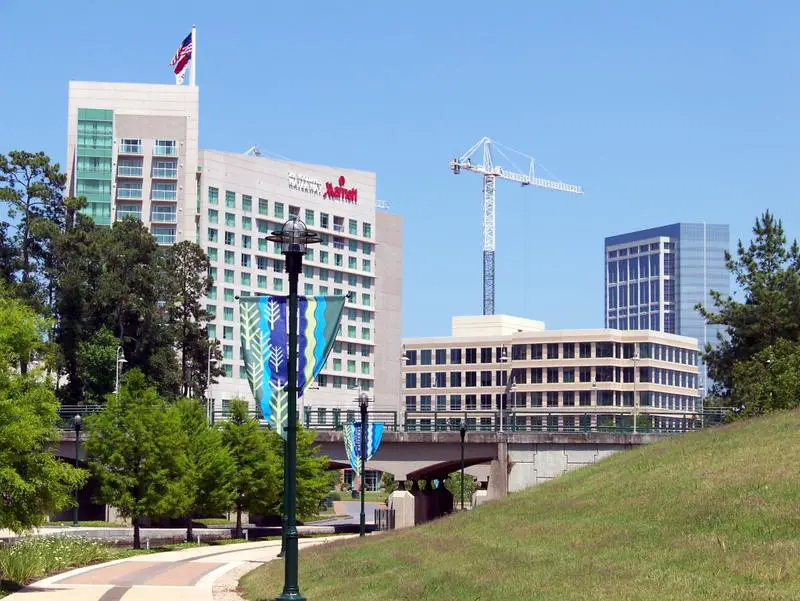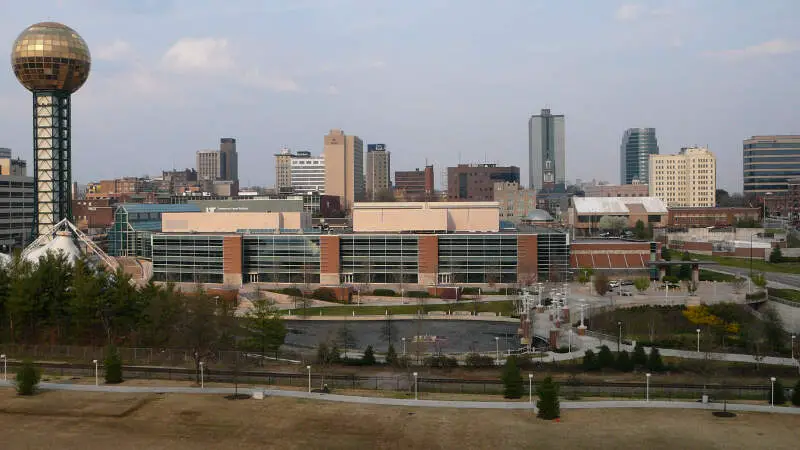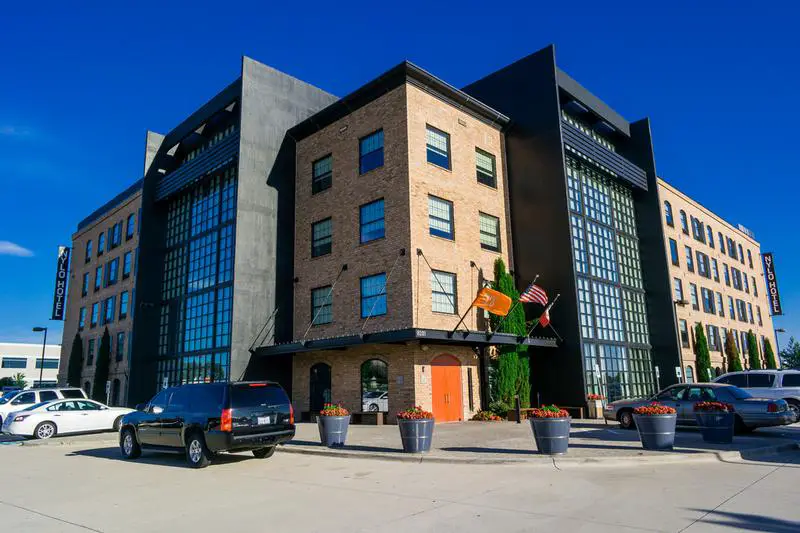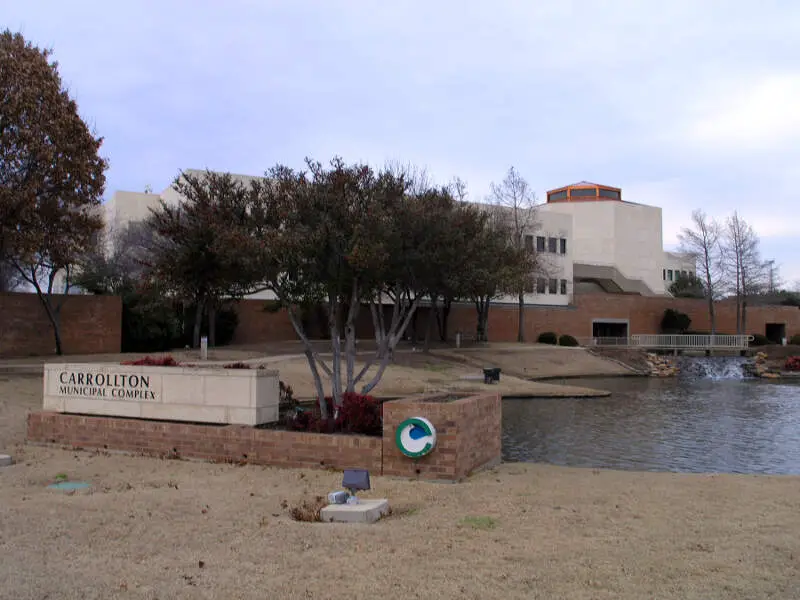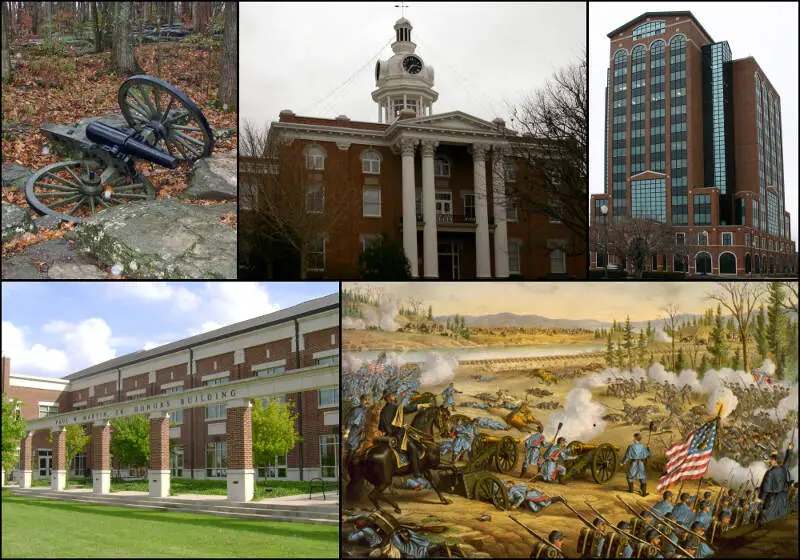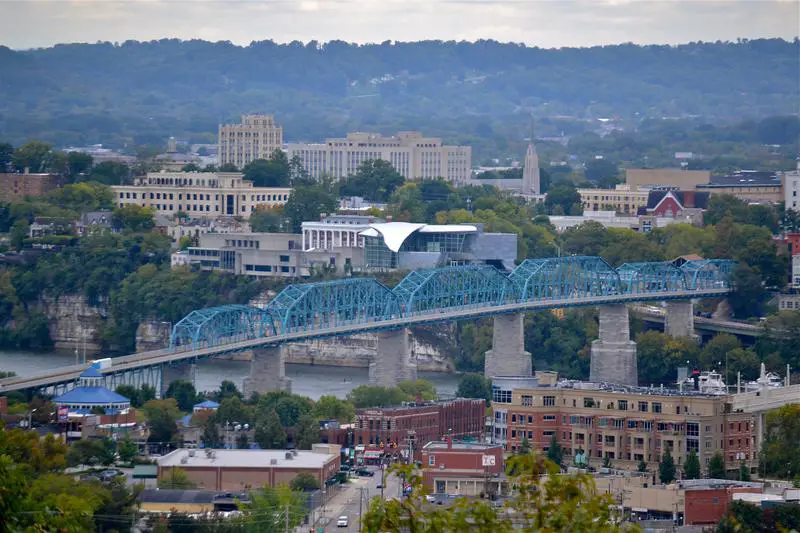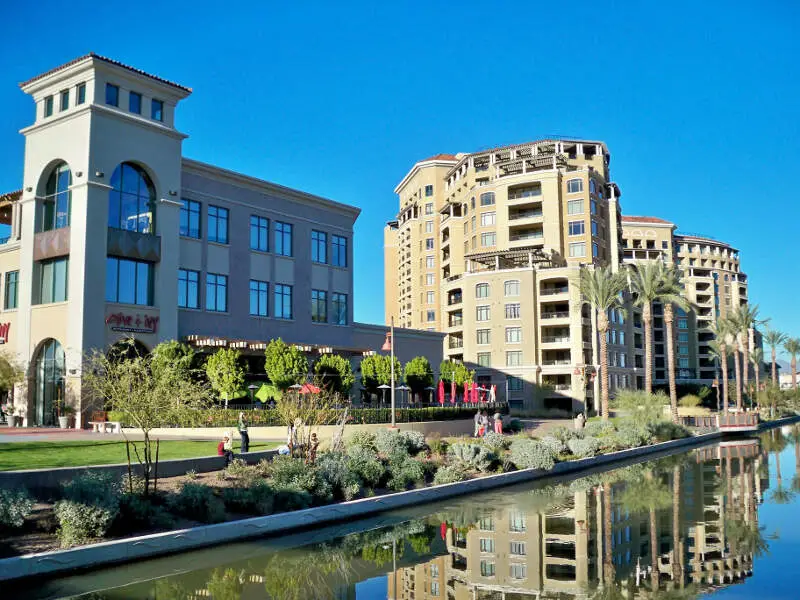 As you can imagine, we're going to see quite a few cities in the heart of Texas on this list. We begin our list of cities in Texas in the conservative, wealthy Dallas/Fort Worth suburb. This is home to football, churches and money. It's very middle class, white, and suburban.
As a whole, Texas is the 10th most conservative state in America, although when you're in most of the rural areas, you'd think you were in Ronald Reagan's living room.
Collin County, where Plano is, overall, leans republican, and Plano proper is 55% conservative. This city of 270,000 is exploding population wise, but there are rumblings that this once very right leaning haven is getting more and more blue over time.
It will be interesting to see if that really happens.
How we determined the most conservative cities in America for 2020
We started by making a list of every city in America over 100,000 people based on the 2014-2018 American Community Survey (The most recent data). That left us with 306 big cities.
We then measured the voting record and donation data to determine which cities lean the most rightward in their allegiances by:
Percentage Of Registered Republicans
# Of Contributions To Republicans Per Capita
$ Amount Contributed To Republicans Per Capita
Next, we ranked each city from 1 to 306 for each of the criteria where number one was the most conservative.
The winner, Lafayette, LA, is "The Most Conservative City in America For 2020". You can download the data here.

Summing Up All The Conservative Gun Toters
Well there you have it, the big cities in America that have the highest number of conservative per capita, with Lafayette, LA ranking as the least liberal in the entire country.
If you're curious, here are the most liberal cities in America:
Daly City
Newark
Fremont
For more reading, check out:
List Of The Most Conservative Cities In America For 2020
| City | Rank | % Conservative |
| --- | --- | --- |
| Lafayette, LA | 1 | 64.6% |
| Tyler, TX | 2 | 69.5% |
| The Woodlands, TX | 3 | 73.0% |
| Knoxville, TN | 4 | 58.5% |
| Frisco, TX | 5 | 55.2% |
| Carrollton, TX | 6 | 57.1% |
| Murfreesboro, TN | 7 | 60.0% |
| Chattanooga, TN | 8 | 55.3% |
| Scottsdale, AZ | 9 | 47.7% |
| Plano, TX | 10 | 55.2% |
| Huntsville, AL | 11 | 54.8% |
| Midland, TX | 12 | 75.1% |
| Shreveport, LA | 13 | 46.3% |
| Billings, MT | 14 | 58.1% |
| Metairie, LA | 15 | 55.3% |
| Denton, TX | 16 | 57.1% |
| Tulsa, OK | 17 | 58.4% |
| Birmingham, AL | 18 | 44.3% |
| Sugar Land, TX | 19 | 44.8% |
| Broken Arrow, OK | 20 | 58.4% |
| Odessa, TX | 21 | 68.5% |
| Costa Mesa, CA | 22 | 42.3% |
| League City, TX | 23 | 60.0% |
| Lewisville, TX | 24 | 57.1% |
| Roseville, CA | 25 | 51.1% |
| Peoria, IL | 26 | 45.0% |
| Baton Rouge, LA | 27 | 43.1% |
| Clarksville, TN | 28 | 56.1% |
| Reno, NV | 29 | 45.1% |
| Irvine, CA | 30 | 42.3% |
| College Station, TX | 31 | 57.6% |
| Columbia, MO | 32 | 43.2% |
| Fort Worth, TX | 33 | 51.7% |
| Springfield, IL | 34 | 50.8% |
| Pearland, TX | 35 | 60.1% |
| Provo, UT | 36 | 50.2% |
| Vancouver, WA | 37 | 44.3% |
| Paradise, NV | 38 | 41.7% |
| West Palm Beach, FL | 39 | 40.9% |
| Greeley, CO | 40 | 56.6% |
| Mckinney, TX | 41 | 55.2% |
| Amarillo, TX | 42 | 68.1% |
| Enterprise, NV | 43 | 41.7% |
| Houston, TX | 44 | 41.6% |
| Round Rock, TX | 45 | 50.9% |
| Tallahassee, FL | 46 | 35.0% |
| Cincinnati, OH | 47 | 42.4% |
| Centennial, CO | 48 | 38.6% |
| Colorado Springs, CO | 49 | 56.2% |
| Clearwater, FL | 50 | 48.1% |
| High Point, NC | 51 | 38.1% |
| Grand Rapids, MI | 52 | 47.7% |
| Cary, NC | 53 | 37.2% |
| Charleston, SC | 54 | 42.8% |
| Norman, OK | 55 | 57.1% |
| Sandy Springs, GA | 56 | 26.8% |
| Stamford, CT | 57 | 38.0% |
| Thousand Oaks, CA | 58 | 37.2% |
| Orange, CA | 59 | 42.3% |
| Overland Park, KS | 60 | 46.7% |
| South Bend, IN | 61 | 46.5% |
| Oklahoma City, OK | 62 | 51.7% |
| Raleigh, NC | 63 | 37.2% |
| Highlands Ranch, CO | 64 | 54.7% |
| Henderson, NV | 65 | 41.7% |
| Chandler, AZ | 66 | 47.7% |
| Sioux Falls, SD | 67 | 53.7% |
| Springfield, MO | 68 | 59.8% |
| Lakeland, FL | 69 | 54.9% |
| Peoria, AZ | 70 | 47.7% |
| Little Rock, AR | 71 | 38.3% |
| Dallas, TX | 72 | 34.3% |
| Carlsbad, CA | 73 | 36.6% |
| Las Vegas, NV | 74 | 41.7% |
| Fort Wayne, IN | 75 | 56.5% |
| Surprise, AZ | 76 | 47.7% |
| Green Bay, WI | 77 | 52.1% |
| Bakersfield, CA | 78 | 53.1% |
| Evansville, IN | 79 | 55.2% |
| Lakewood, CO | 80 | 42.0% |
| Mobile, AL | 81 | 55.1% |
| Fort Lauderdale, FL | 82 | 31.2% |
| Alexandria, VA | 83 | 17.5% |
| Wilmington, NC | 84 | 49.5% |
| Port St. Lucie, FL | 85 | 49.5% |
| Davie, FL | 86 | 31.2% |
| Fargo, ND | 87 | 49.3% |
| Arlington, VA | 88 | 16.6% |
| Abilene, TX | 89 | 72.7% |
| St. Petersburg, FL | 90 | 48.1% |
| Pasadena, CA | 91 | 22.4% |
| Waco, TX | 92 | 61.0% |
| Fullerton, CA | 93 | 42.3% |
| Tampa, FL | 94 | 44.2% |
| Naperville, IL | 95 | 38.6% |
| Beaumont, TX | 96 | 48.9% |
| Richardson, TX | 97 | 34.3% |
| Louisville, KY | 98 | 40.7% |
| Dayton, OH | 99 | 47.7% |
| Boulder, CO | 100 | 22.0% |
Conservative Places By State