This article is an opinion based on facts and is meant as infotainment. Don't freak out.
Swipe left for slideshow. Article continues below.
It's the dead of winter, and the time of year when the ground is frozen, the air is bone chilling, and there are piles of dirty, nasty ice encrusted snow all over the place. Sure, a Saturday morning right after a foot of fluffy snow is the best thing ever.
But for the most part, this is about the time of year when we're just about ready for Spring.
So, put on your parkas, snow boots and your gloves and let's go outside to see which Iowa cities actually get the most sunshine each year. Because, sunshine on your shoulders makes you happy, right?
After analyzing all cities with a decent amount of people in them, we came up with this list as The 10 Sunniest Cities In Iowa:
Shenandoah
Denison
Clarinda
Atlantic
Glenwood
Harlan
Red Oak
Council Bluffs
Cherokee
Sioux City
Read on below to see where your town ranked, you sun worshippers. You know you can't wait until it's warm again.
What snow measuring criteria did we use?
In order to rank the sunniest cities in Iowa, we only had to scrape the database of the National Oceanic and Atmospheric Administration (NOAA), to see which cities in the Hawkeye State get the most sunny days each year.
Before we get too far, here are the sunny days for the larger cities: Des Moines 204, Davenport 203, Cedar Rapids only 193. There's a complete chart at the bottom.
1. Shenandoah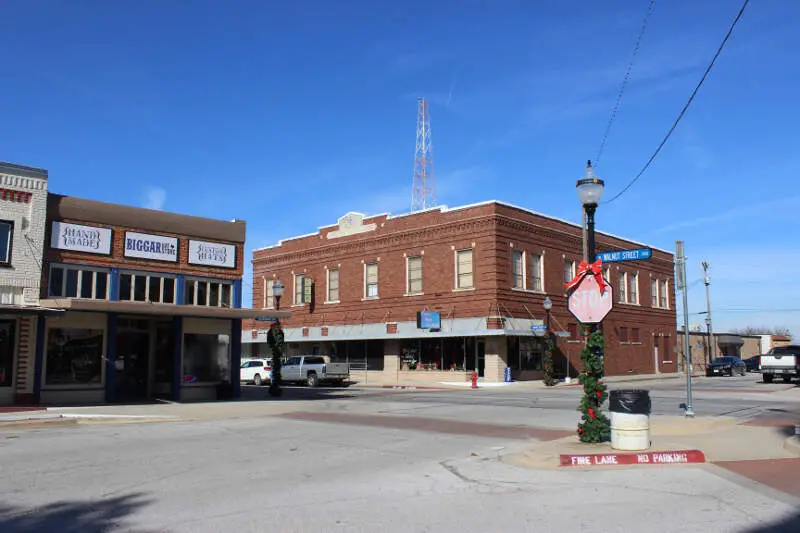 Google Maps
Population: 5,114
Sunny days a year: 218
2. Denison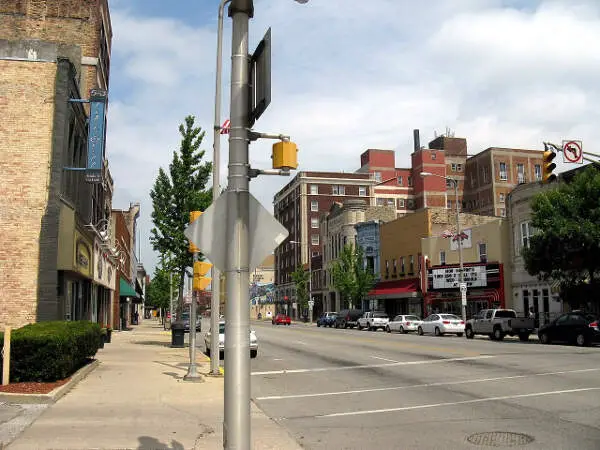 Google Maps
Population: 8,562
Sunny days a year: 217
3. Clarinda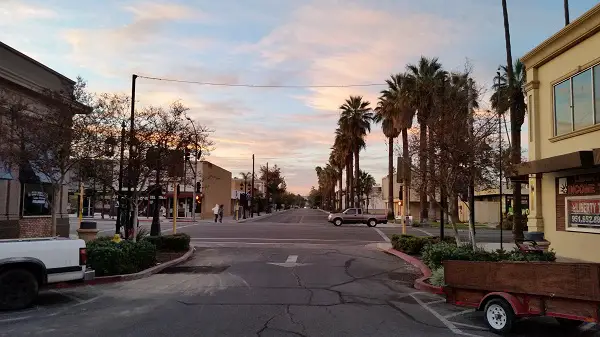 Google Maps
Population: 5,766
Sunny days a year: 215
4. Atlantic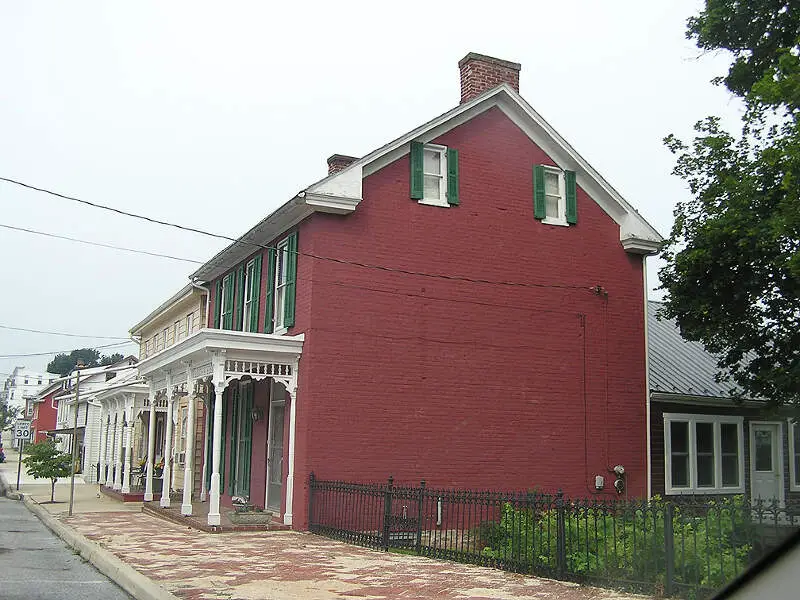 Google Maps
Population: 7,702
Sunny days a year: 214
5. Glenwood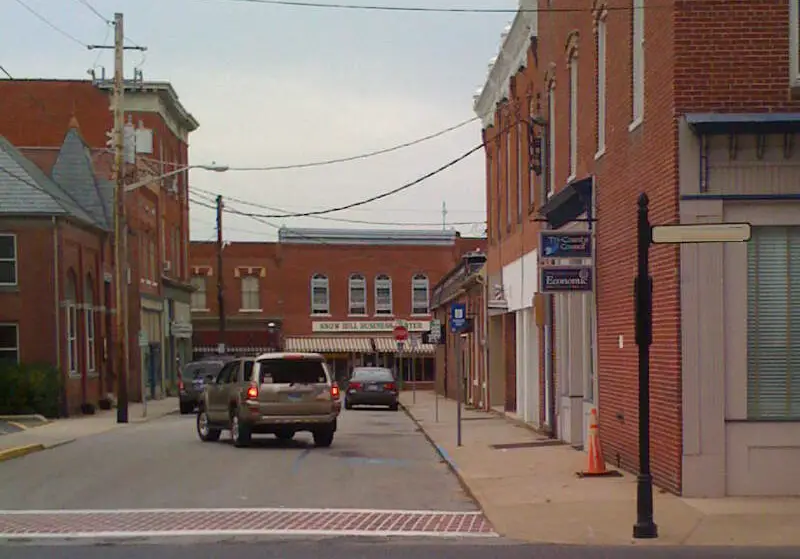 Google Maps
Population: 5,088
Sunny days a year: 214
6. Harlan
Google Maps
Population: 5,885
Sunny days a year: 213
7. Red Oak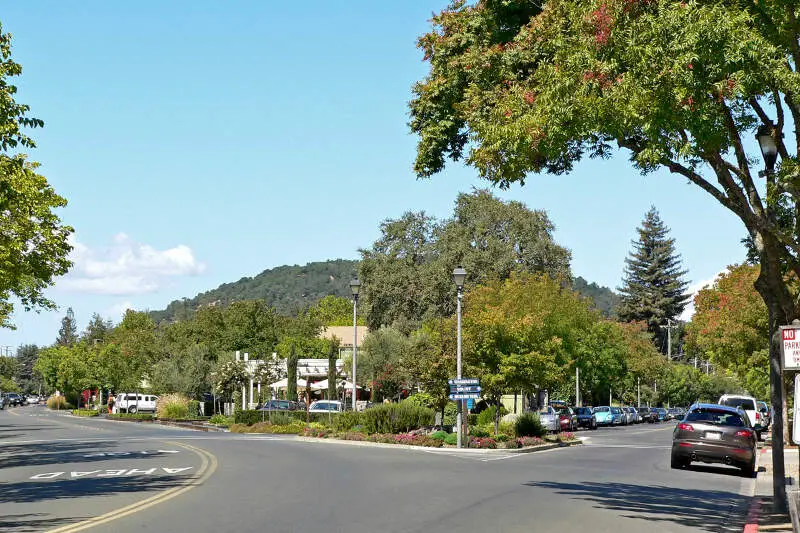 Wikipedia
Population: 5,149
Sunny days a year: 212
8. Council Bluffs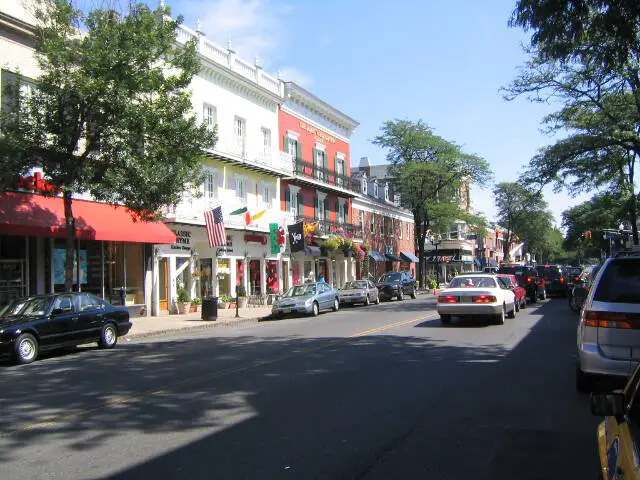 Google Maps
Population: 61,864
Sunny days a year: 212
9. Cherokee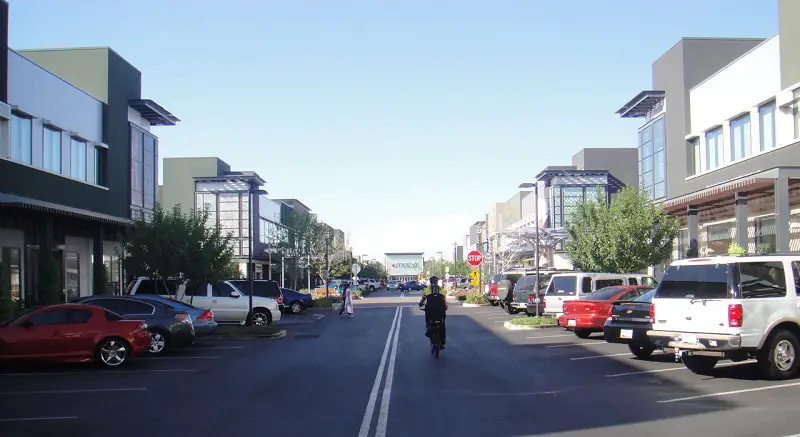 Google Maps
Population: 5,585
Sunny days a year: 211
10. Sioux City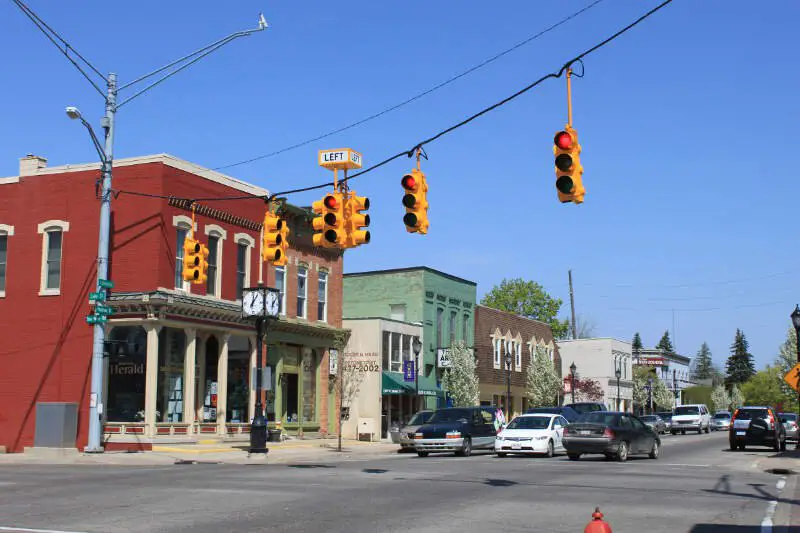 Google Maps
Population: 82,261
Sunny days a year: 211
Checking out where the data where the sun shines the most
If you're measuring the locations in Iowa with the most sunshine every year, this is an accurate list.
If you're curious, here are the cloudiest cities in Iowa:
Charles City – 187 days a year
Marion – 188 days a year
Anamosa – 188 days a year
Mason City – 188 days a year
Manchester – 189 days a year


Below is a complete chart with the sunshine data for each Iowa city:

| City | Sunny Days | Rank |
| --- | --- | --- |
| Shenandoah | 218 | 1 |
| Denison | 217 | 2 |
| Clarinda | 215 | 3 |
| Atlantic | 214 | 4 |
| Glenwood | 214 | 5 |
| Harlan | 213 | 6 |
| Red Oak | 212 | 7 |
| Council Bluffs | 212 | 8 |
| Cherokee | 211 | 9 |
| Sioux City | 211 | 10 |
| Orange City | 210 | 11 |
| Storm Lake | 209 | 12 |
| Carroll | 209 | 13 |
| Spencer | 206 | 14 |
| Sheldon | 206 | 15 |
| Indianola | 206 | 16 |
| Grimes | 206 | 17 |
| Sioux Center | 205 | 18 |
| Urbandale | 205 | 19 |
| Des Moines | 204 | 20 |
| Fort Madison | 204 | 21 |
| Knoxville | 204 | 22 |
| Winterset | 204 | 23 |
| Le Mars | 204 | 24 |
| Ankeny | 204 | 25 |
| Fort Dodge | 203 | 26 |
| Perry | 203 | 27 |
| Mount Pleasant | 203 | 28 |
| Davenport | 203 | 29 |
| Pleasant Hill | 203 | 30 |
| Pella | 203 | 31 |
| Bettendorf | 203 | 32 |
| Keokuk | 202 | 33 |
| Creston | 202 | 34 |
| Ames | 202 | 35 |
| Nevada | 202 | 36 |
| Eldridge | 202 | 37 |
| Altoona | 201 | 38 |
| Ottumwa | 200 | 39 |
| Burlington | 200 | 40 |
| Webster City | 200 | 41 |
| Centerville | 200 | 42 |
| Newton | 200 | 43 |
| West Des Moines | 200 | 44 |
| Clive | 200 | 45 |
| Washington | 199 | 46 |
| Estherville | 199 | 47 |
| Fairfield | 199 | 48 |
| Iowa City | 199 | 49 |
| Johnston | 199 | 50 |
| De Witt | 199 | 51 |
| Waukee | 199 | 52 |
| Muscatine | 198 | 53 |
| Boone | 198 | 54 |
| Coralville | 198 | 55 |
| Norwalk | 198 | 56 |
| Clinton | 197 | 57 |
| Algona | 197 | 58 |
| Marshalltown | 196 | 59 |
| Grinnell | 196 | 60 |
| Iowa Falls | 196 | 61 |
| Maquoketa | 195 | 62 |
| Waterloo | 194 | 63 |
| Oskaloosa | 194 | 64 |
| Dubuque | 194 | 65 |
| Cedar Rapids | 193 | 66 |
| North Liberty | 193 | 67 |
| Oelwein | 192 | 68 |
| Hiawatha | 192 | 69 |
| Cedar Falls | 192 | 70 |
| Decorah | 192 | 71 |
| Clear Lake | 190 | 72 |
| Vinton | 190 | 73 |
| Independence | 190 | 74 |
| Waverly | 190 | 75 |
| Manchester | 189 | 76 |
| Mason City | 188 | 77 |
| Anamosa | 188 | 78 |
| Marion | 188 | 79 |
| Charles City | 187 | 80 |