The 10 Safest Cities In Iowa For 2020
We used data and science to determine the places in Iowa where everyone sleeps safe and sound.

Editor's Note: This article has been update for 2020. This is our sixth time rankings the safest places to live in Iowa.
Swipe left for slideshow. Article continues below.
Article Table Of Contents   
(Skip to section)
When the good people of Iowa aren't rooting for the University of Iowa's Hawkeyes in Iowa City or enjoying a fresh ear of buttery sweet corn at the Iowa State Fair in Des Moines, they can be found keeping some of the coolest places in Iowa safe.
While the whole place is downright lovely, some spots in The Hawkeye State deserve special attention for standing out as truly extraordinary and crazy safe. This is why HomeSnacks created a list of the top ten safest places to live in Iowa for 2020.
But how exactly is one to tell where the safest places are to live in Iowa? Well, data of course.
And that's where HomeSnacks comes in: we've broken down the safest cities in Iowa based on the most recent FBI data on property and violent crime in places with more than 5,000 residents. And at this point we're quite the experts on ranking safe cities, it's the sixth time we've ranked the safest places in this Midwest state to date. Note: Iowa cities did not submit data for 2020, so these rankings are based on the most recently available set of data.
Whether your looking to move to a quaint farming community like Atlantic, a family friendly place like Clive, or a place for young professionals like Cedar Rapids, there is a safe place for everyone.
So, want to know where it's still safe to play outside in Iowa until the fireflies turn on their street lights? Keep reading.
Here are the 10 safest cities to live in Iowa for 2020:
Now, it's not lost on us that many of Iowa's safest places are also the state's wealthiest. Having proper safety measures in place does require extra funds. And if a couple of extra dollars on your property tax means you can sleep well at night, we think it's worth it.
So, what city is the safest place to live in Iowa for 2020? Well, according to the most recent FBI data we crunched, Sioux Center is the safest place to live in Iowa. It's not surprising considering Sioux Center scored a 9/10 snackability safety score with an emphasis on jobs and education.
Want to know more about our methodology and where the safest places in Iowa are located, take a look below. And if you don't see your favorite there, head to the bottom.
For more reading on safe places to live in and around Iowa, check out:
The 10 Safest Cities In Iowa For 2020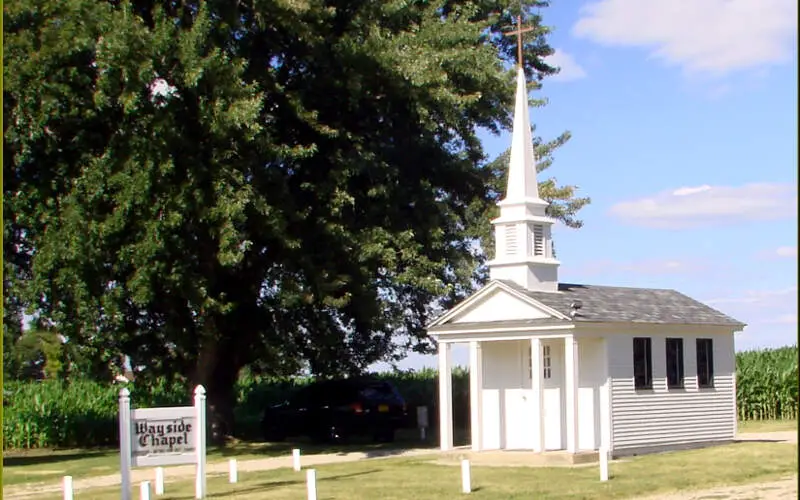 You won't find Sioux Center, Iowa in the middle of a 2Pac song, it's actually quite the opposite: it's safe.
Located in northwestern Iowa, it is one of The Hawkeye State's middle-of-nowhere cities that has made a mark on our safest cities in Iowa for 2020 list: our number one city to be exact.
SIoux Center's gold star qualities like the non-existent number of crimes per 100,000 residents speaks volumes. It's the kind of place that you can sleep safe and sound and leave the doors unlocked while out and about.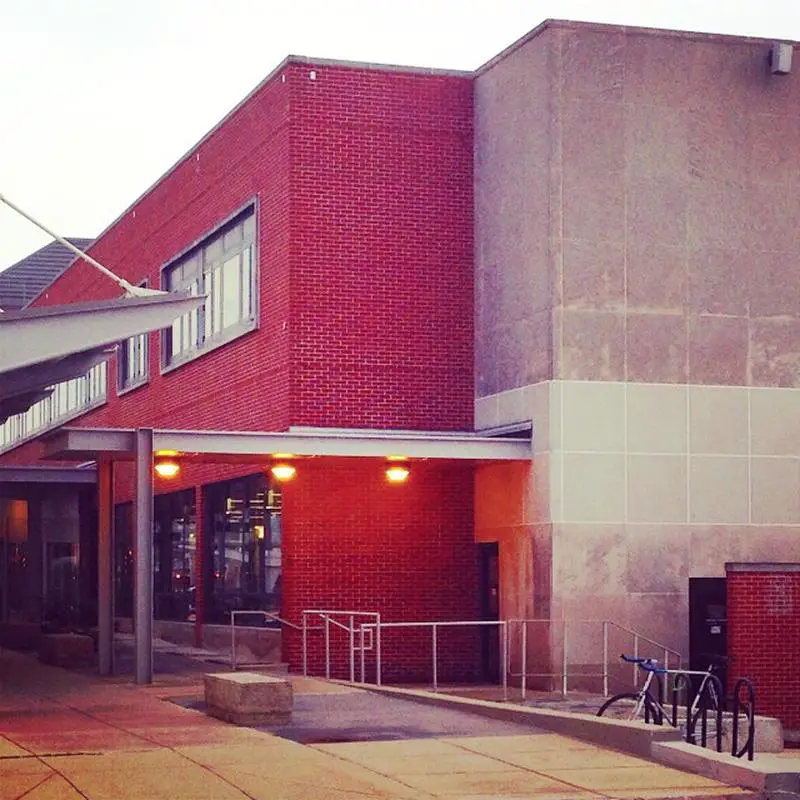 Norwalk is an affluent city in Warren County and it's our third safest city in Iowa for 2020.
You won't hear guns a-poppin' and see fists flying unless maybe there is a scuffle over a putt on one of their pristine golf courses.
This Des Moines-burb offers a city vibe with a laid back suburban feel. There is a sense of community in Norwalk and education is a top priority. So grab the fam, pack the truck, and get a-movin' soon so you don't miss out any of their safe, family friendly activities scheduled for 2020.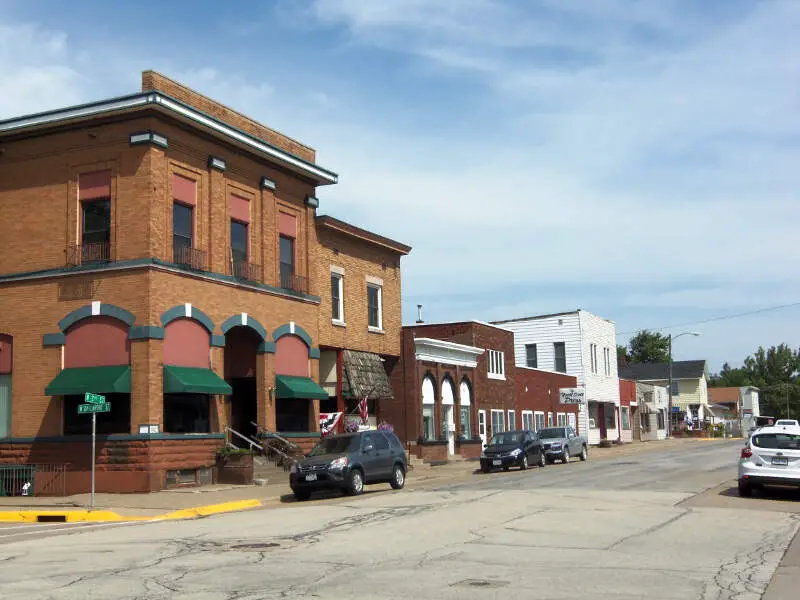 In Eldridge they love their wide open spaces, their parks, their safe neighborhoods, their beef cuisine, and their trucks with gun racks. We all know nothing says safe like showing' up to the annual 'Moonlight Chase' with your gal by your side and a newly mounted rack, right?
Eldridge is so safe, that the only crime here is a bad haircut or dipping your steak in ketchup. They claim to be more then prepared to show you the good 'ol hometown pride that makes this part of the country famous and safe. We think you should check them out because they are our second safest city in Iowa for 2020.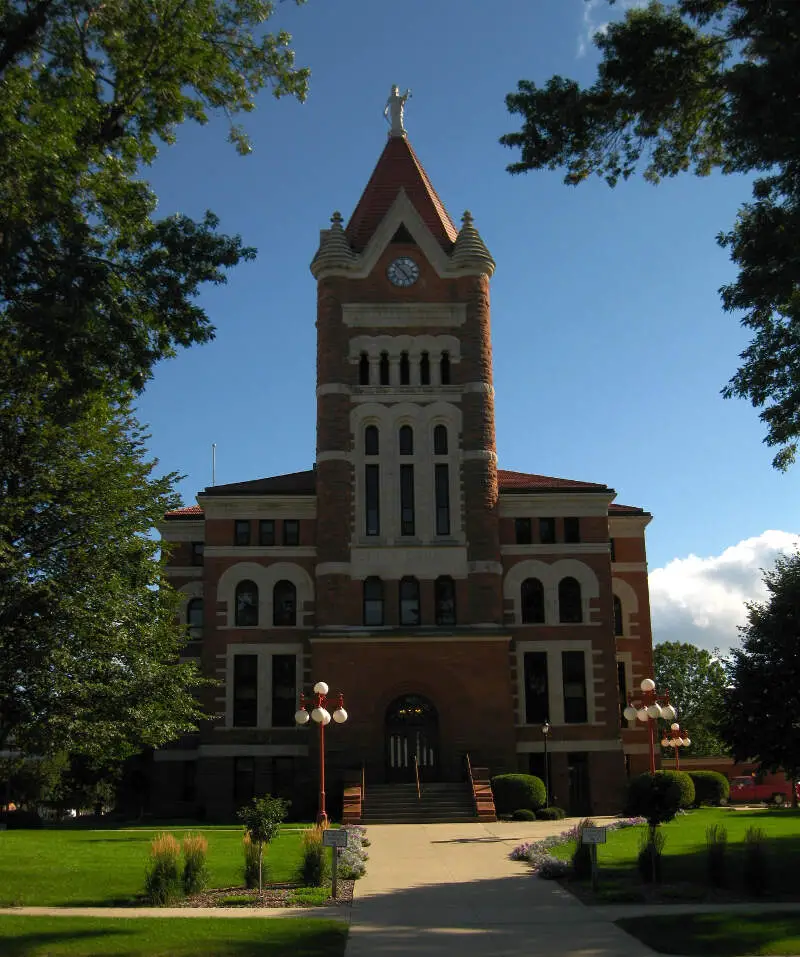 Source: Public domain
Orange City is an ideal destination when you are trying to break free from Iowa's urban life.
This city of quaint rustic Iowa beauty is located in Sioux County and provides the backdrop for our fourth safest city in Iowa for 2020.
Don't let the 'quaint' deter you, however. There's lots to do in the OC. The residents here love to tip cows, corn cars, and provide opportunities for people to safely fry anything and everything. That's what we call safe, stress free livin'.
And don't worry about locking your doors here, either. They scored off the charts in low crime and high safety standards.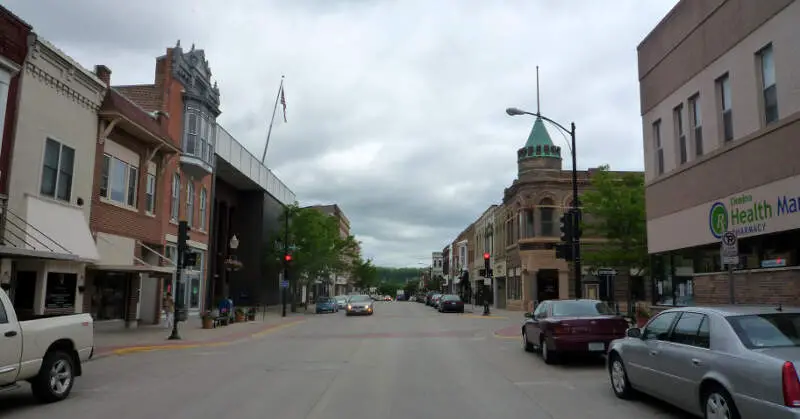 In Decorah they love their proximity to the northeastern Iowa/Minnesota border, their parks, their safe neighborhoods, their corn cuisine, and their Luther College Norses. They are more than deserving of spot 5 on our safest cities in Iowa list.
Decorah is so safe, that the only crime here is a bad haircut or cutting corners at the local Fall corn maze.
If this doesn't make you a "Decorah Believer," check out our story "Best College Towns in Iowa". This Winneshiek County city is the real deal!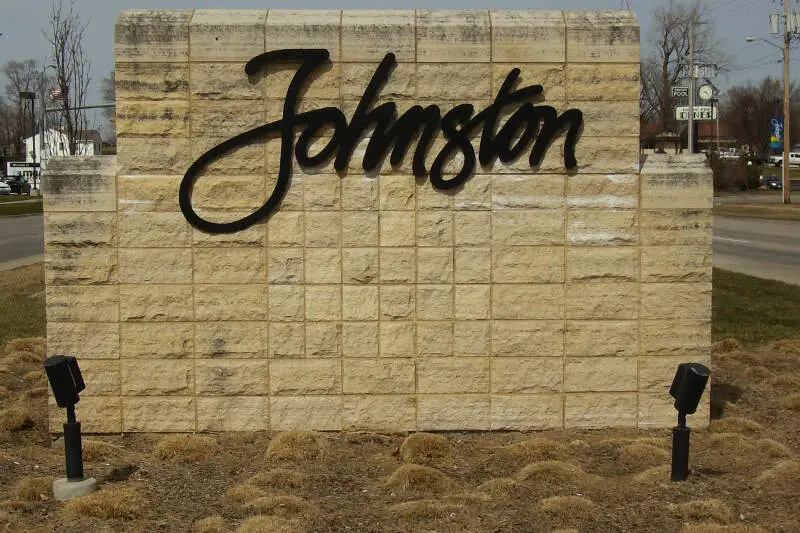 It might not be Barney Fife's Mayberry, or maybe it is, but this safe, little Polk County city with a vibrant agricultural community, quiet neighborhoods, and hardworking residents is just as notable and just as safe. This is definitely why this little piece of Iowa heaven is our sixth safest city in The Corn Capital of the World; and thanks to Pioneer Hi-Bred Seeds, one of the state's most sought after farming cities.
We think Johnston's town motto should be: 'Feels Like Home'. They are super welcoming; and in true Iowa fashion, they would be happy if you called its cornfields home.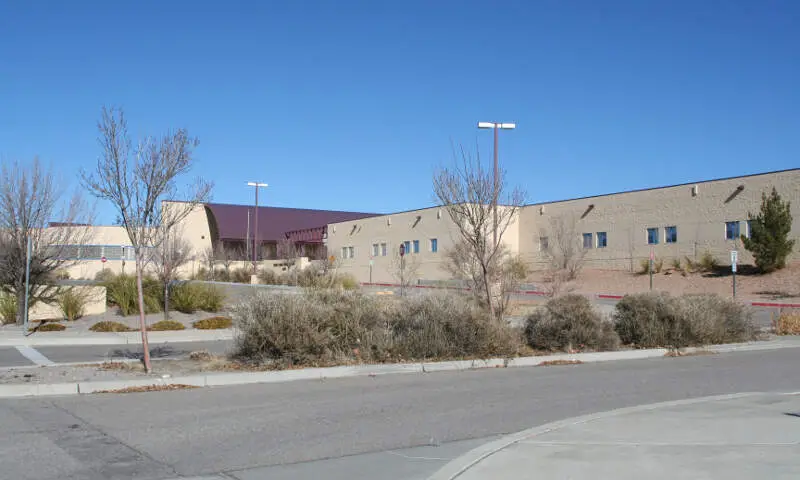 Source: Public domain
Yes, Clive, is an Iowan city where the tractors roam, but it's also safe enough to let your children roam. Actually, Clive is our seventh safest city in Iowa for 2020.
The term SAFE takes on a new meaning in Clive. It's a super safe city in Polk County where the (S)treets (A)re (F)or (E)veryone. The residents, here, are super welcoming and it's a great place to raise a family. Heck they scored an 8/10 on our safety chart and a 9/10 for education. Good work, Clive!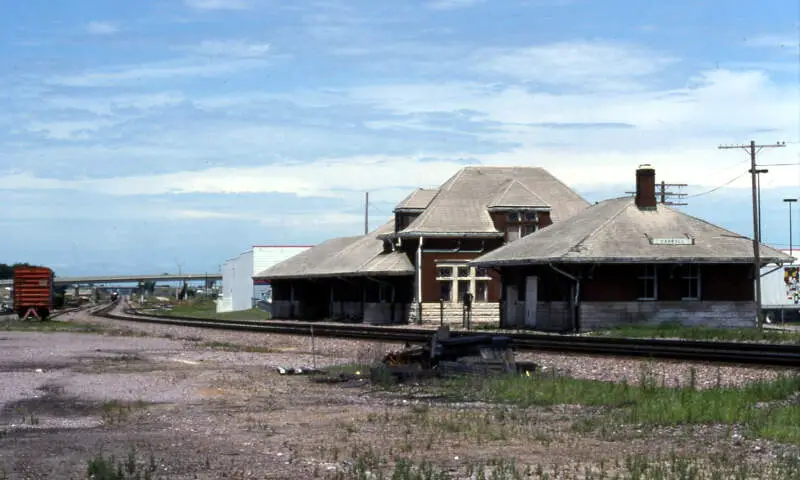 Where Iowa State Road 30 meets Iowa State Road 71 is our eighth safest city in Iowa for 2020: Carroll.
This city with close to 10,000 residents in Carroll County, should be called the 'The Best City to live in Iowa,' too, because all is crazy safe and super fine in this land where 'the tall corn grows".
And kudos to this fly-over city, their snackability rating is off the charts with their low crime and high safety score! Their strong job market scored an 8/10 and their education rating a 8.5/10! Busy people = less naughty people. If that doesn't say safe, we don't know what does.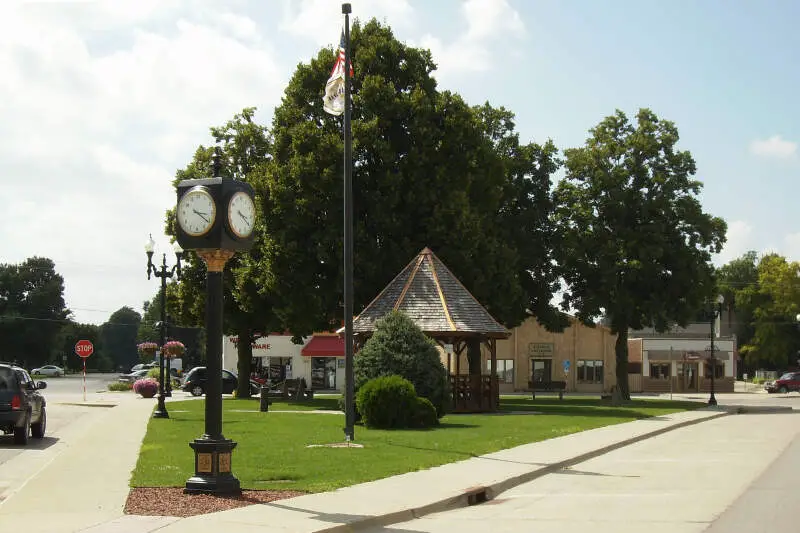 You won't hear 'hold my beer and watch me handle this" in this city in Dallas County. They are a safe, family friendly, town with a ton of respect for each other. Heck, crime is pretty much nonexistent in this city with a little more than 20,000 farmers. Yep, you heard hear first, folks: Iowans can get along.
Waukee's residents say that this little bowl of Iowa corn pudding', is the 'Pride of The Hawkeye State'. The people, here, are super sweet and super corny. So it's no surprise that they keep moving up our list with their 8/10 safety score. And it's definitely not shocking that they are our tenth safest city in Iowa for 2020.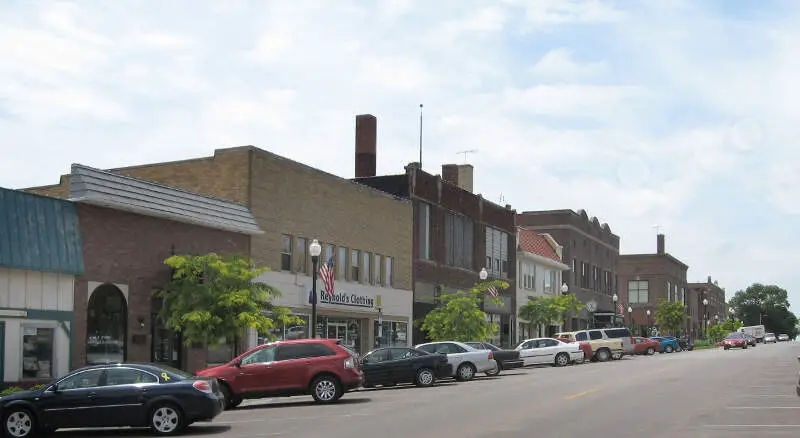 Denison is not like the inside of a men's correctional facility, it is actually safe. So safe, that it's our tenth safest city in Iowa for 2020. And if you don't know how to keep it safe in Denison, they will put you in the Fort Dodge Correctional Center.
Denison is a small city between Sioux City and Des Moines. It's another perfect city when you are looking for the "corny" Iowa vibe. It's also the perfect place to escape real life when you need a break. But don't worry, they won't let you wander too far off because you might get lost in a cornfield, and that wouldn't be safe.
How we calculated the safest cities in Iowa for 2020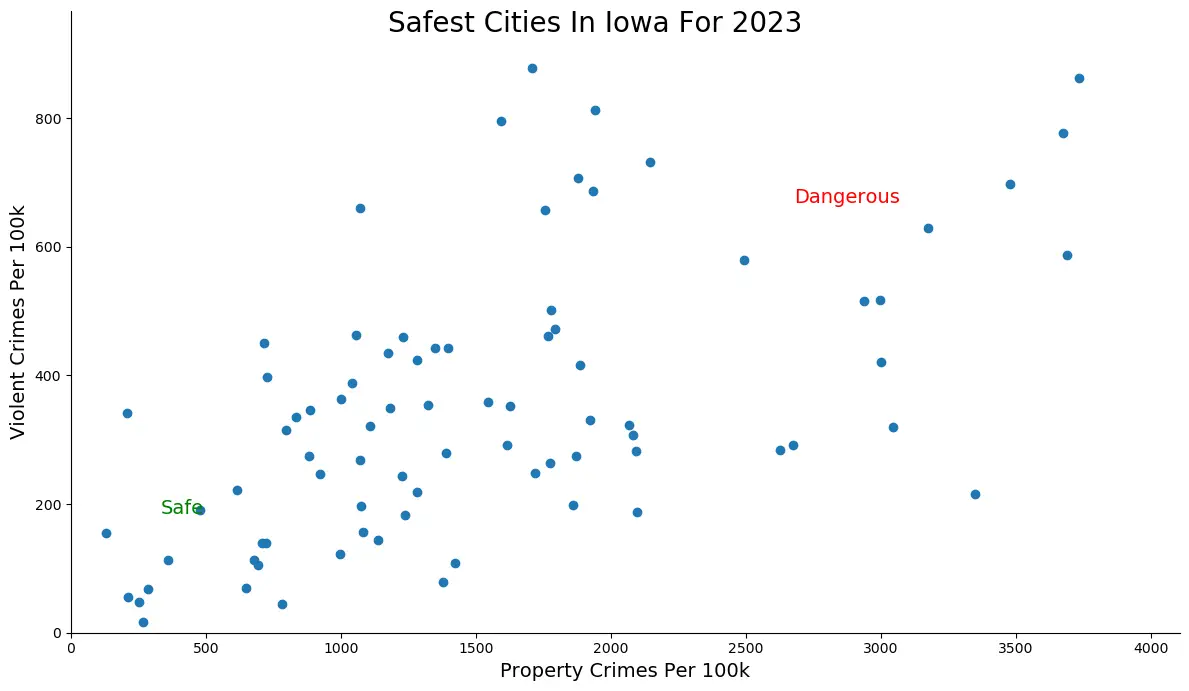 While there are surveys and public polls on what cities in a state are the safest, we didn't want to rely on speculation and opinion. Instead, we looked at the hard numbers from the FBI's most recent report of crime (Published Sept 2019) in Iowa.
Specifically, we analyzed the
FBI's Uniform Crime Report
which summarizes the number of property crimes and violent crimes in each city per year. We used two criteria:
Violent crimes per capita (murders, assaults, rapes, armed robberies)
Property crimes per capita (thefts, burglaries, motor vehicle thefts)
For example, there were a total of 23 crimes committed in Sioux Center which had a reported population of 7,578. That means the number of crimes per capita is 0.003 which translates into a 1 in 329 chance of being the victim of a crime.
We only looked at cities that have populations of more than 5,000 people reported to the FBI in 2018, the last reporting year. This left us with a total of 72 of the biggest cities in Iowa to rank.
We ranked each city for each criteria from 1 to 72 where 1 in any particular category is the safest.
Next, we averaged each places two criteria to create a Safety Index. We crowned the place with the lowest overall Safety Score "The Safest Place In Iowa" with any ties going to the bigger city. You can download the data here.
The safest city in Iowa, based on our criteria, is Sioux Center. The most dangerous city in Iowa? Keokuk, where residents had a 1 in 13 chance of being the victim of a crime.
Note: This report is not an analysis of the effectiveness of local police departments, nor does it reflect the fact that people from out of town may come into a community and cause a crime. It simply looks at where crimes occurred most frequently, based on a city's population.
There You Have It - The Safest Cities In The Hawkeye State
Looking at the data, you can tell that Sioux Center is as safe as they come, according to science and data.
But as most Iowa residents would agree, almost every place here has its safe and not safe parts. So just make sure you're informed ahead of time.
Here's a look at the most dangerous cities in Iowa according to the data:
Keokuk
Clinton
Burlington
For more reading, check out:
Breaking Down Crime In The Safest And Most Dangerous Cities In Iowa

Share on Facebook
Chris Kolmar has been in the real estate business for almost ten years now. He originally worked for Movoto Real Estate as the director of marketing before founding HomeSnacks.
He believes the key to finding the right place to live comes down to looking at the data, reading about things to do, and, most importantly, checking it out yourself before you move.
If you've been looking for a place to live in the past several years, you've probably stumbled upon his writing already.
You can find out more about him on LinkedIn.