Swipe left for slideshow. Article continues below.
Who doesn't love a great Farmers Market?
According to the United States Department of Agriculture, the popularity of Farmers Markets is growing. What was once a niche shopping experience for the wealthy and ultra health conscious has become mainstream. And to appease the diverse populations that have shown interest in farmers markets, vendors have expanded their offerings. You can now get ice cream, homemade soap and even beer to go along with your organic beets and mushrooms.
And they aren't just popular in liberal enclaves and on the west coast.
Farmers markets are booming in areas that had trouble making inroads in the past. 20 years ago, you'd never think you'd find farmers' markets in Kansas City, Detroit or St. Louis.
Simply put, farmers markets aren't just for farmers any more.
So, where are the best farmers' markets in North Carolina? We've got the answers here. (We'll explain our methodology below.)
These are the best North Carolina farmers markets:
Read on below to see how we crunched the numbers and how each market ranked. If you have a smile on your face, you probably live in one of these cities where things are oh-so farmers market friendly.
And after you find a great farmers market, check out the best places to live in North Carolina or the cheapest place to live in North Carolina.
How do you decide if a farmers market is awesome or not in North Carolina?
In order to rank the best farmers markets in North Carolina, we had to determine what criteria makes for a good market experience. It isn't a stretch to assume that great farmers' markets have a variety of options, are up to date with the latest technology, and are in areas with decent populations. Because everyone should be able to take home some homemade jam, right?
So we researched the internet for a database that contains all that information.
How we crunched the numbers for the Tar Heel State
We threw a lot of criteria at this one in order to get the best, most complete results possible. Using Department of Agriculture data produced for the state of North Carolina, along with the government census numbers, we looked at every single farmers market in the state. We paid particular attention to:
Number of amenities
Each market's technology improvements
Variety of items to buy
Nearby population
Number of organic vendors
We then gave each market a HomeSnacks Score. The higher the score, the better the farmer's market ranked. What we found is there seems to be a balanced number of large farmers markets near major city centers as well as awesome farmers markets in smaller communities. That's the way it should be!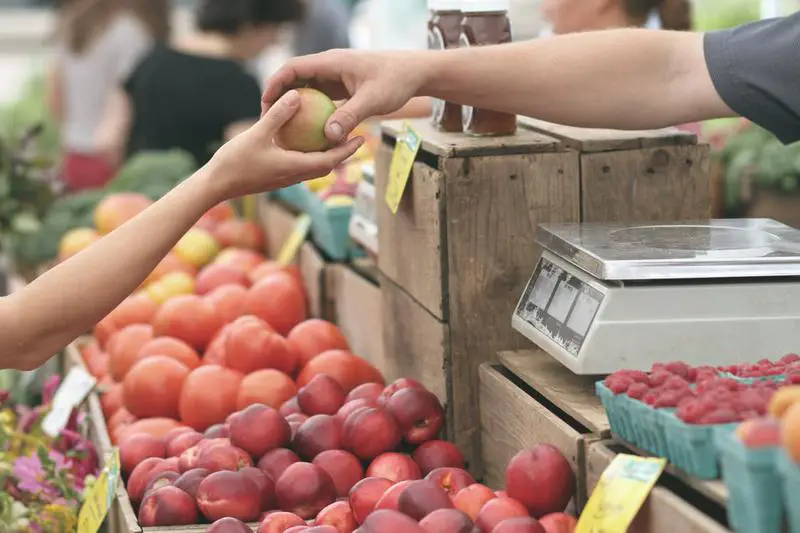 Source: Public Domain
Score: 88.6
City: Greenville, NC
Address: 3487 Old River Road, Greenville, NC 27834
Times: Mon: 6:00 AM-3:00 PM Tue: 6:00 AM-3:00 PM Wed: 6:00 AM-3:00 PM Thu: 6:00 AM-3:00 PM Fri: 6:00 AM-12:00 PM Sat: 6:00 AM-3:00 PM
Credit Cards: Y
WIC: Y
Baked Goods: Y
Prepared: Y
Coffee: Y
Flowers: Y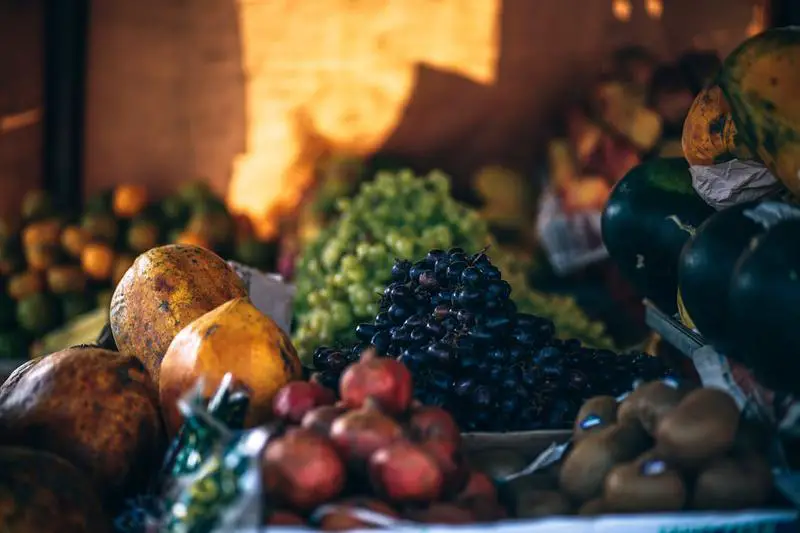 Source: Public Domain
Score: 85.7
City: Durham, NC
Address: 501 Foster Street, Durham, NC 27701
Times: Sat: 8:00 AM-12:00 PM
Credit Cards: Y
WIC: Y
Baked Goods: Y
Prepared: Y
Coffee: Y
Flowers: Y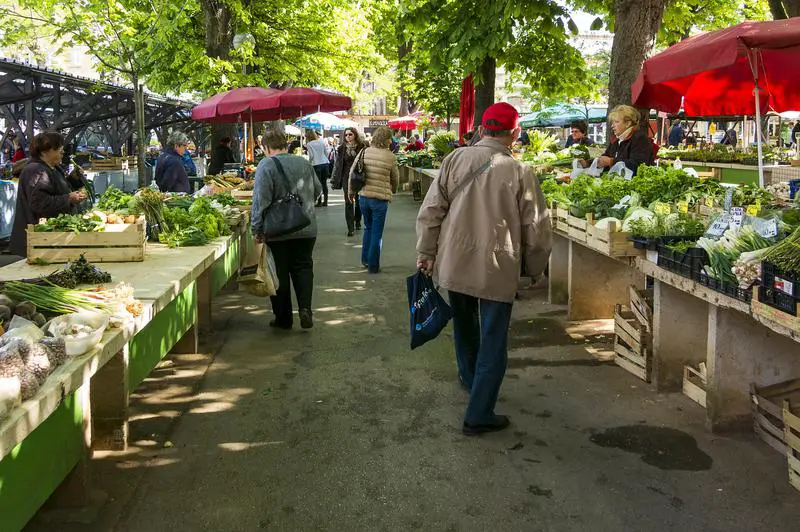 Source: Public Domain
Score: 82.9
City: Asheville, NC
Address: 1 University Heights, Asheville, NC 28804
Times: Sat: 8:00 AM-12:00 PM
Credit Cards: Y
WIC: N
Baked Goods: Y
Prepared: Y
Coffee: Y
Flowers: Y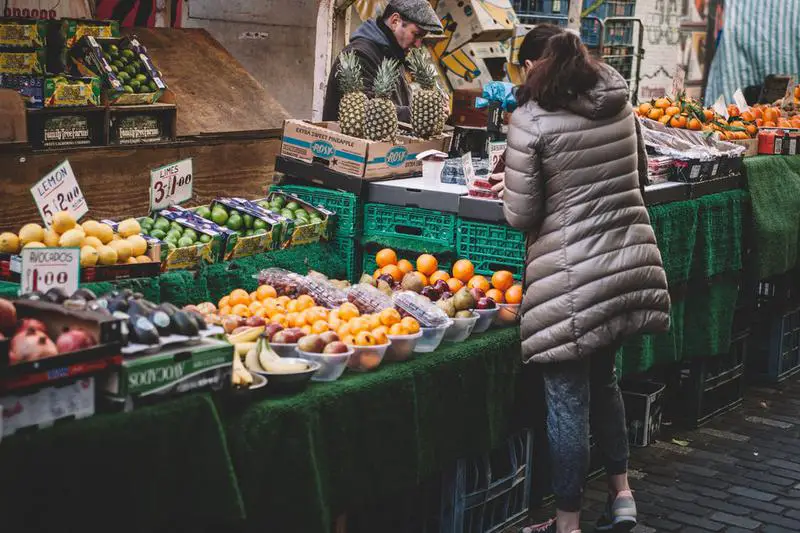 Source: Public Domain
Score: 82.9
City: Carrboro, NC
Address: 301 West Main Street, Carrboro, NC 27510
Times: Sat: 9:00 AM-12:00 PM
Credit Cards: Y
WIC: Y
Baked Goods: Y
Prepared: Y
Coffee: Y
Flowers: Y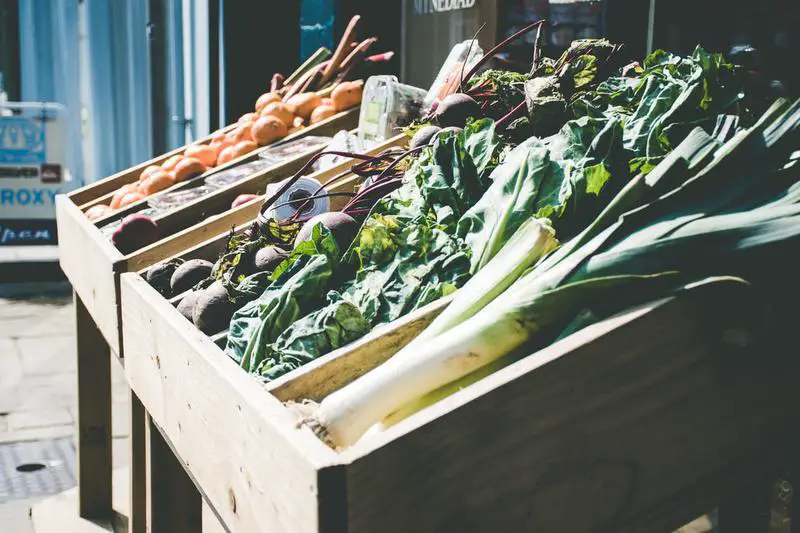 Source: Public Domain
Score: 80.0
City: Chapel Hill, NC
Address: 201 South Estes Drive, Chapel Hill, NC 27514
Times: Sat: 8:00 AM-12:00 PM
Credit Cards: Y
WIC: Y
Baked Goods: Y
Prepared: Y
Coffee: Y
Flowers: Y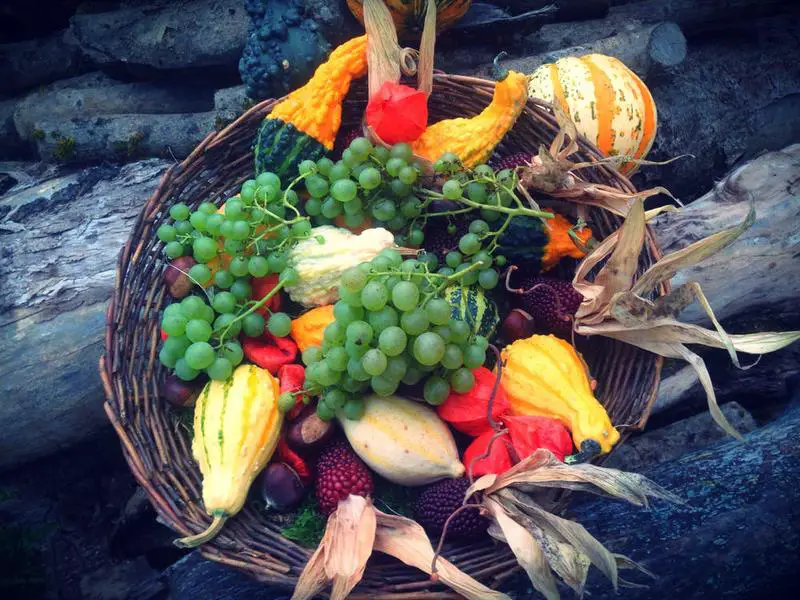 Source: Public Domain
Score: 77.1
City: Charlotte, NC
Address: 2104 South Boulevard, Charlotte, NC 28203
Times: Mon: 9:00 AM-6:00 PM Tue: 9:00 AM-6:00 PM Wed: 9:00 AM-6:00 PM Thu: 9:00 AM-6:00 PM Fri: 9:00 AM-6:00 PM Sat: 9:00 AM-6:00 PM
Credit Cards: Y
WIC: N
Baked Goods: Y
Prepared: Y
Coffee: Y
Flowers: Y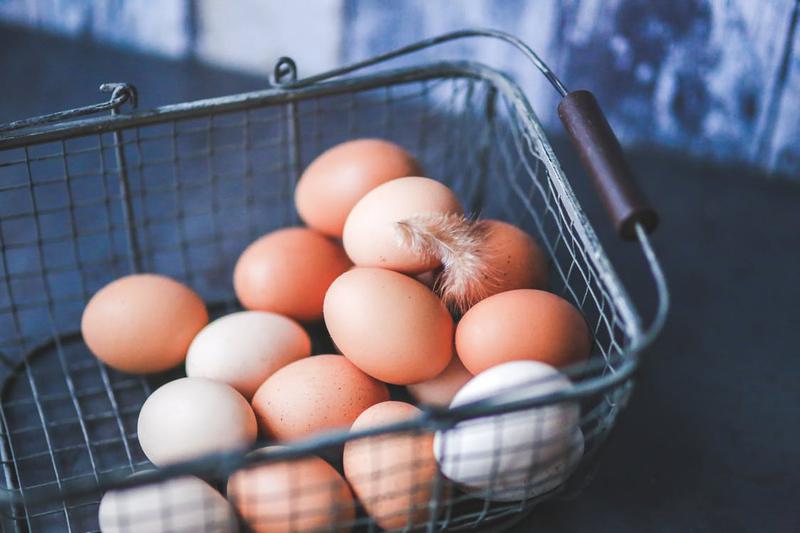 Source: Public Domain
Score: 77.1
City: Greensboro, NC
Address: 501 Yanceyville Street, Greensboro, NC 27405
Times: Wed: 8:00 AM-1:00 PM Sat: 7:00 AM-12:00 PM
Credit Cards: Y
WIC: Y
Baked Goods: Y
Prepared: Y
Coffee: Y
Flowers: Y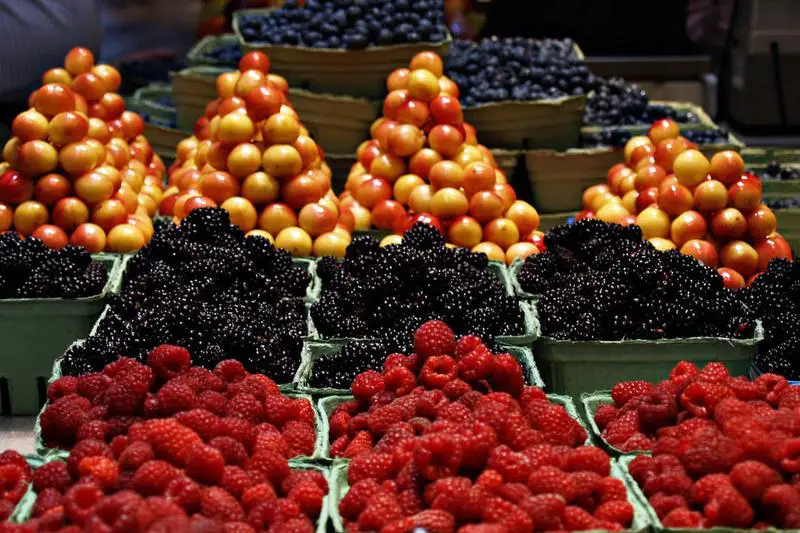 Source: Public Domain
Score: 77.1
City: Durham, NC
Address: 5410 NC Highway 55, Durham, NC 27713
Times: Sat: 8:00 AM-12:00 PM
Credit Cards: Y
WIC: N
Baked Goods: Y
Prepared: Y
Coffee: Y
Flowers: Y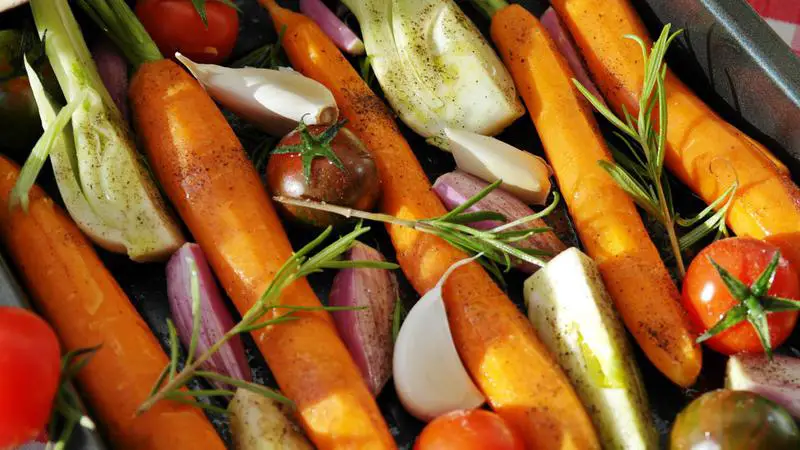 Source: Public Domain
Score: 74.3
City: Charlotte, NC
Address: 1801 Yorkmont Road, Charlotte, NC 28217
Times: Tue: 8:00 AM-5:00 PM Wed: 8:00 AM-5:00 PM Thu: 8:00 AM-5:00 PM Fri: 8:00 AM-5:00 PM Sat: 8:00 AM-5:00 PM
Credit Cards: Y
WIC: N
Baked Goods: Y
Prepared: Y
Coffee: Y
Flowers: Y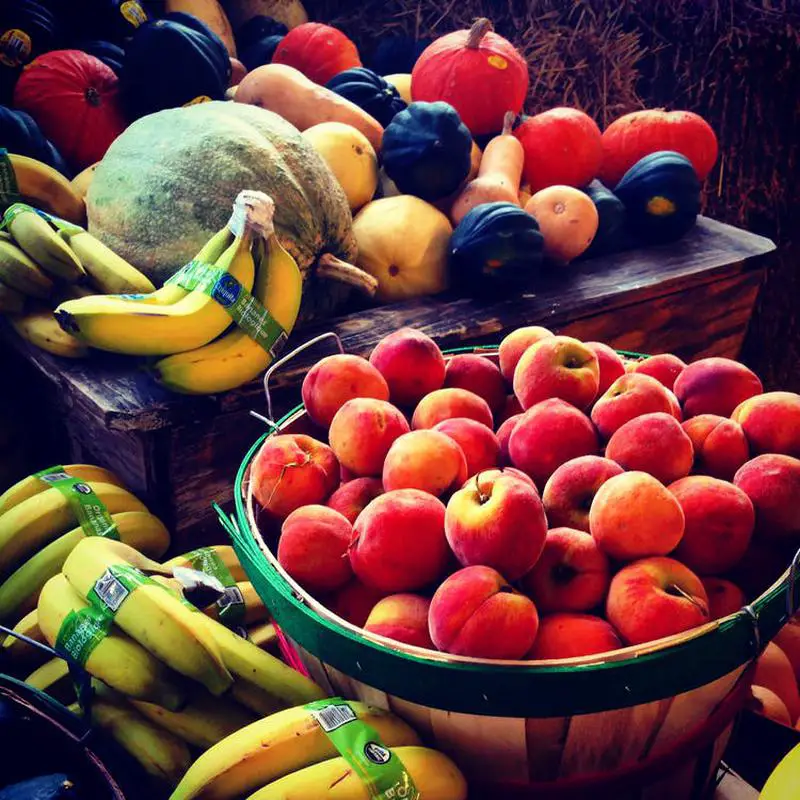 Source: Public Domain
Score: 71.4
City: Raleigh, NC
Address: 4150 Main at North HIlls, Raleigh, NC 27609
Times: Sat: 8:00 AM-12:00 PM
Credit Cards: Y
WIC: N
Baked Goods: Y
Prepared: Y
Coffee: Y
Flowers: Y
There You Have It – The Best Farmers Markets In North Carolina
If you're looking for a breakdown of farmers' markets in the Tar Heel State ranked by criteria that vendors and customers agree on, this is an accurate list.
For more North Carolina reading, check out:
Detailed List Of The Best Farmers Markets In North Carolina
| Name | Rank |
| --- | --- |
| Get Right Farmers Market | 1 |
| Durham Farmers' Market | 2 |
| North Asheville Tailgate Market | 3 |
| Carrboro Farmers' Market | 4 |
| The Chapel Hill Farmers' Market | 5 |
| Atherton Market | 6 |
| Greensboro Farmers Curb Market | 7 |
| South Durham Farmers' Market | 8 |
| Charlotte Regional Farmers Market | 9 |
| Midtown Farmers Market | 10 |
| Asheville City Market | 11 |
| East Asheville Tailgate Market | 12 |
| Rocky Mount Farmers Market | 13 |
| The Corner Farmer's Market | 14 |
| Farmers' Market At Poplar Grove | 15 |
| Watauga County Farmers' Market | 16 |
| The Davidson Farmer's Market | 17 |
| Ymca Winter Market | 18 |
| Wake Forest Farmers Market | 19 |
| Union County Farmers Market | 20 |
| Foothills Farmers' Market, Inc. | 21 |
| Western Wake Farmers' Market | 22 |
| Riverfront Farmers Market | 23 |
| Apex Farmers Market | 24 |
| Matthews Community Farmers Market | 25 |
| Foothills Farmers' Market, Inc. | 26 |
| Piedmont Farmers Market | 27 |
| Waxhaw Farmers Market | 28 |
| Moore Square Farmers Market | 29 |
| Duke Farmers Market | 30 |
| Ogden Park Farmers Market | 31 |
| Wilson Farmers Market | 32 |
| Downtown Hickory Farmers Market | 33 |
| Salisbury-Rowan County Farmers Market | 34 |
| Lenoir Downtown Farmers Market | 35 |
| Morganton Farmer's Market | 36 |
| Cobblestone Farmer's Market | 37 |
| Montford Farmers Market | 38 |
| Gastonia Farmers Market | 39 |
| Josh's Farmers Market | 40 |
| Kernersville Farmers Market | 41 |
| Vance County Regional Farmers Market | 42 |
| Rockingham County Farmers Market | 43 |
| Mount Holly Farmers Market | 44 |
| Cary Downtown Farmers Market | 45 |
| Uptown Umbrella Market | 46 |
| Asheville City Market – South | 47 |
| Wilson Farmers Market | 48 |
| Holly Springs Farmers Market | 49 |
| Waverly Farmers' Market | 50 |
| Oakley Farmers Market | 51 |
| Wnc Farmers Market | 52 |
| Huntersville Growers' Market | 53 |
| Tanglewood Farmers Market | 54 |
| Clayton Farm And Community Market | 55 |
| Stanly Commons Farmers Market | 56 |
| Piedmont Farmers Market | 57 |
| Market Square | 58 |
| The Evening Farmers Market | 59 |
| Lincoln County Farmers Market In Downtown Lincolnton | 60 |
| North Raleigh Farmers' Market | 61 |
| Onslow County Farmers' Market – Tuesday | 62 |
| Morganton Farmer's Market | 63 |
| Sandhills Farmers Green Market | 64 |
| Sandhills Farmers Green Market | 65 |
| Henderson County Tailgate Market | 66 |
| Smithfield Farmers Market | 67 |
| Afton Village Farmers Market | 68 |
| Buy Fresh Buy Local Of North Carolina Farmers Market – Salisbury | 69 |
| New Bern/craven County Area Farmers Market | 70 |
| The Evening Farmers Market | 71 |
| Bradford Store | 72 |
| Catawba County Public Health Farmers Market | 73 |
| Wakemed Farmers Market | 74 |
| Flat Rock Produce | 75 |
| Southern Village Farmers Market | 76 |
| Burlington Downtown Farmers Market | 77 |
| Tarboro-Edgecombe Farmers Market | 78 |
| Elizabeth Avenue Farmers Market | 79 |
| Duke Mobile Farmers Market | 80 |
| Piedmont Farmers Market | 81 |
| Lenoir County Farmers Market | 82 |
| Meeting Street Market At Elon Park Elementary School | 83 |
| Catawba Farms Farmers' Market | 84 |
| Robeson County Farmers Market | 85 |
| Wayne County Mini Mobile Farmer's Market | 86 |
| Joseph Community Farmers Market | 87 |
| Growers Market Of Fuquay-Varina | 88 |
| Lincoln County Farmers Market @ Dss | 89 |
| Creekside Park Farmers Market | 90 |
| Raleigh Downtown Farmers Market | 91 |
| Durham Roots Farmers Market | 92 |
| Duke Farmers Market At Duke Regional Hospital | 93 |
| Hammond's Grandson's Produce | 94 |
| Meeting Street Market At Cedar Walk | 95 |
| Newell Farmers Market | 96 |
| State Farmers Market | 97 |
| Novant Health And The Park-Huntersville Farmers' Market | 98 |
| Wallace Community Tailgate Market | 99 |
| Deans Farm Market | 100 |