1. If you came for the awesome beaches, you certainly won't be disappointed.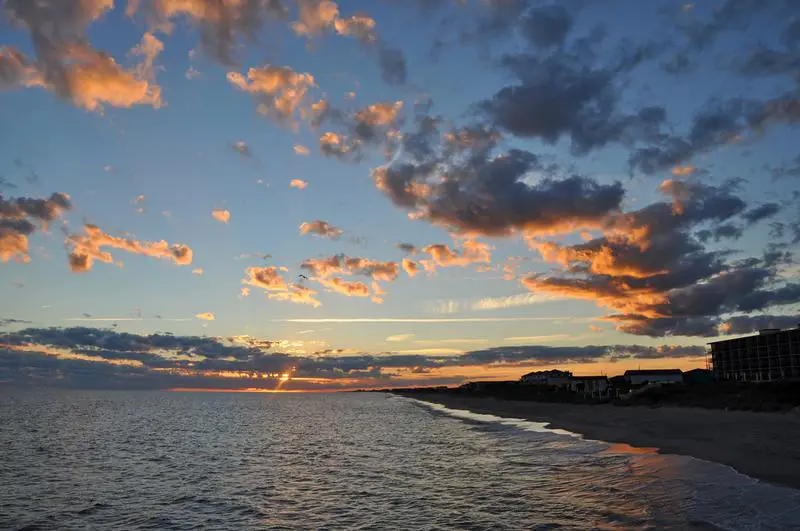 Whether you're in the Outer Banks, the Crystal Coast or in the quiet, southern stretches, North Carolina beaches certainly aim to please.
Most locals don't go to the Outer Banks because they take 6 hours to get to. So they head to Wilmington, Carolina Beach or Surf City.
2. You'll see lots and lots of rednecks.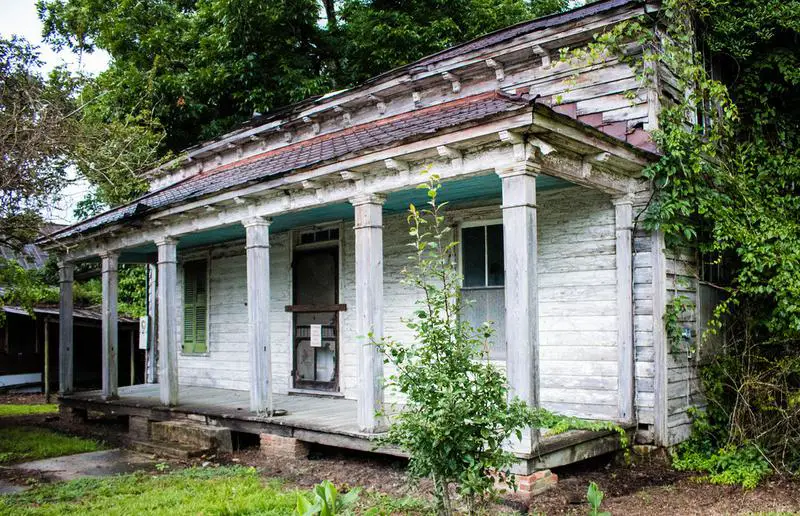 Outside of Charlotte, the Raleigh area or the coast, there's rednecks in them thar hills.
North Carolina is close to 50% redneck when you consider than even the larger cities like Greensboro, Winston-Salem, Goldsboro and Fayetteville are pretty necky. And that's not even counting the rural areas.
3. If you're a baseball fan, prepare to be disappointed.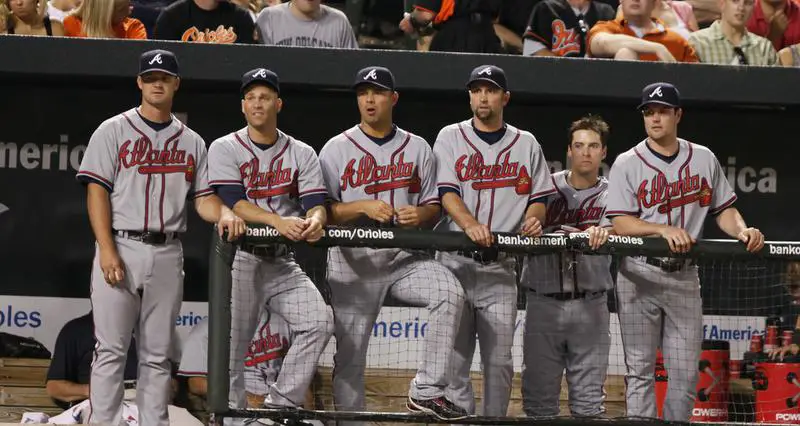 North Carolina has no baseball team, nor does it have a baseball channel. The closest you'll get is the Braves or Nationals. Yuck.
You'll find there are baseball fans from all over the place here, especially Cubs, Red Sox and Yankee fans.
4. College basketball is a religion here. You must get hyped for it.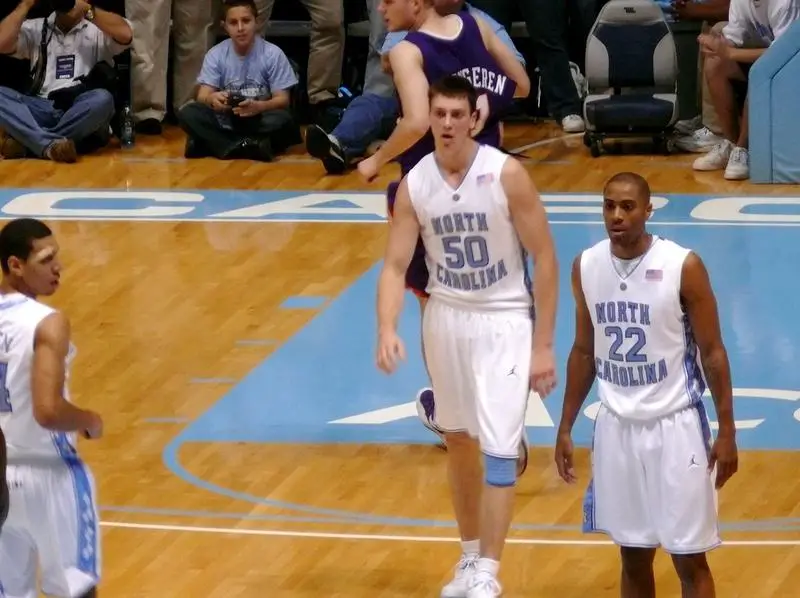 There are a bunch of great programs, and some awesome smaller college basketball teams as well. March is a big deal here.
5. The barbecue here will make your taste buds go nuts.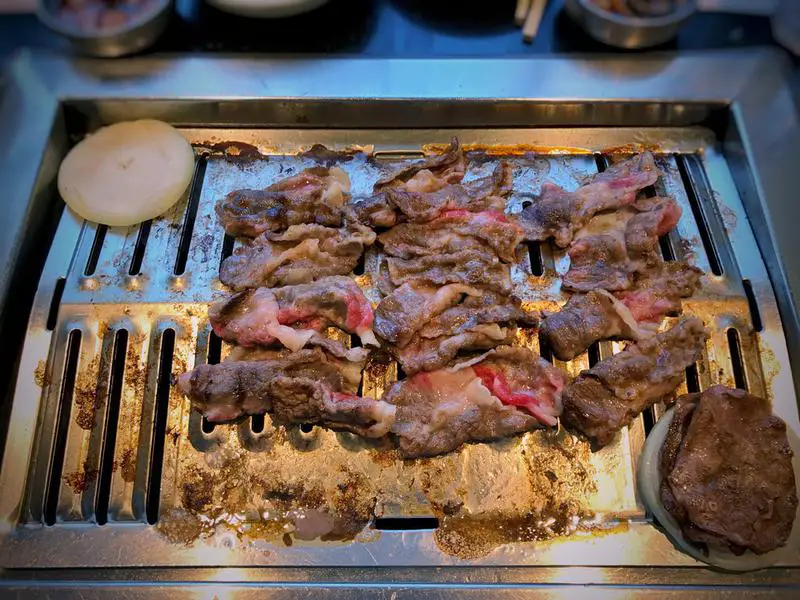 You have eastern and western Carolina barbecue. You'll eventually learn which one you like best. One has more of a vinegar base (eastern) and the other has a ketchup base (western).
6. Ever had a hush puppy? You will soon fall in love with them.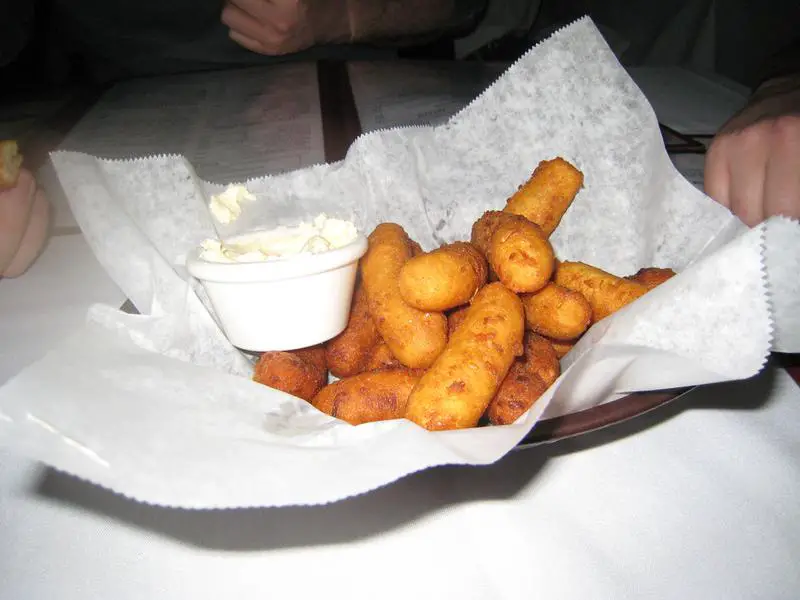 Hush puppies are a southern thing. They're very popular in the Carolinas.
In North Carolina, you dip your bush puppies in a little tub of butter. If you don't do this, you aren't a true transplant.
7. You won't hear too many people with a southern drawl.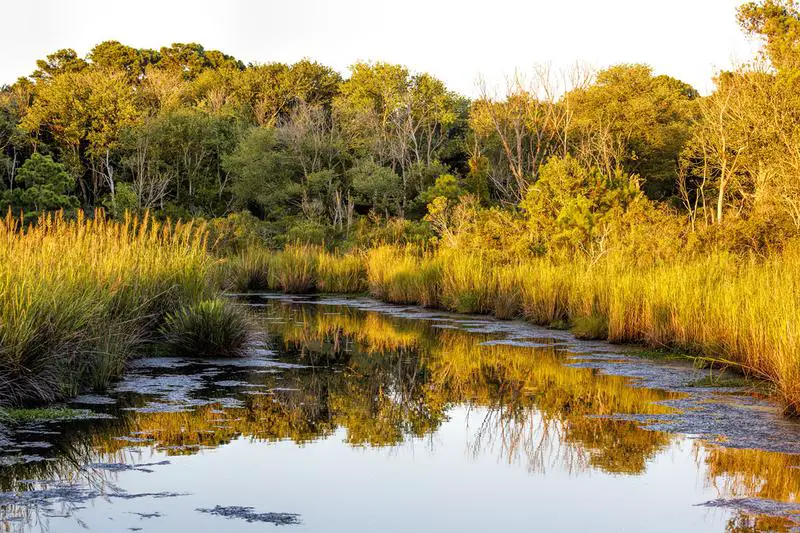 You have to go to South Carolina before the accents get very thick. And to Georgia where it really gets good.
North Carolina is becoming a transplant state, which means we're all diluting the local accents.
8. You will soon realize you are one of a TON of newcomers to North Carolina.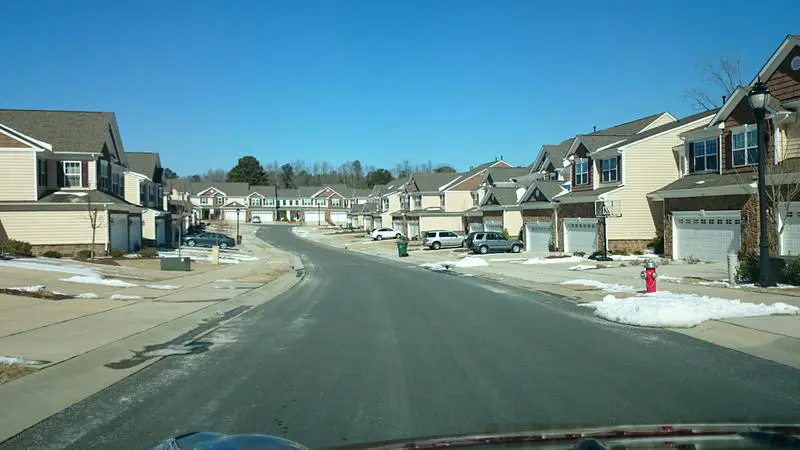 There's so many people flocking here that it's hard to find anyone who is 'born and raised.'
Some big regions where people move here from include the northeast and the midwest. However, due to the technology boom, there are more and more people moving to North Carolina from California.
Californians like North Carolina better for many reasons.
9. When you're driving on the highways, you'll be happy to see all the trees.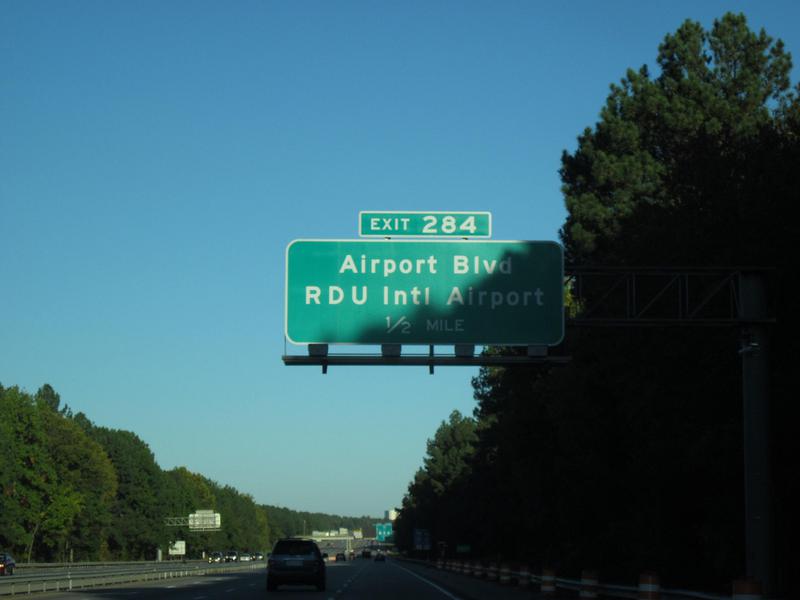 North Carolina has done a great job with the sprawl management. There are a ton of new homes, but they're hidden from sight.
10. Traveling will be a breeze. You will soon hate your hometown airport with a passion.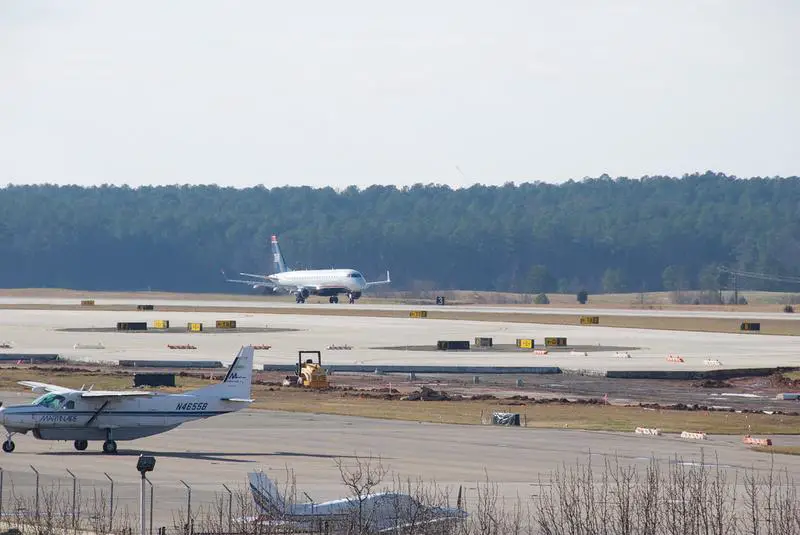 Raleigh (RDU) and Charlotte airports are clean, small, and easy to navigate. If you travel a lot, this will be an added bonus.
11. The 'Carolina Blue' skies you've probably heard about are totally real.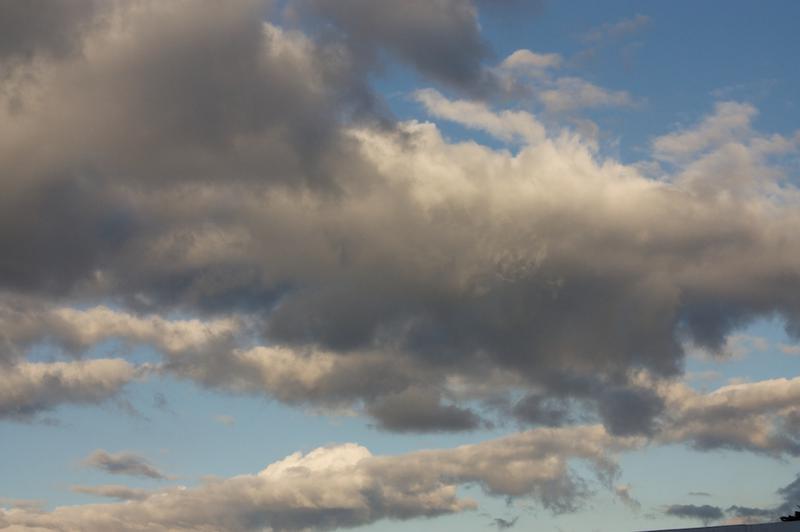 There's nothing like a bright, sunny day in North Carolina. Nothing.
12. If you are expecting humidity, it's not so bad.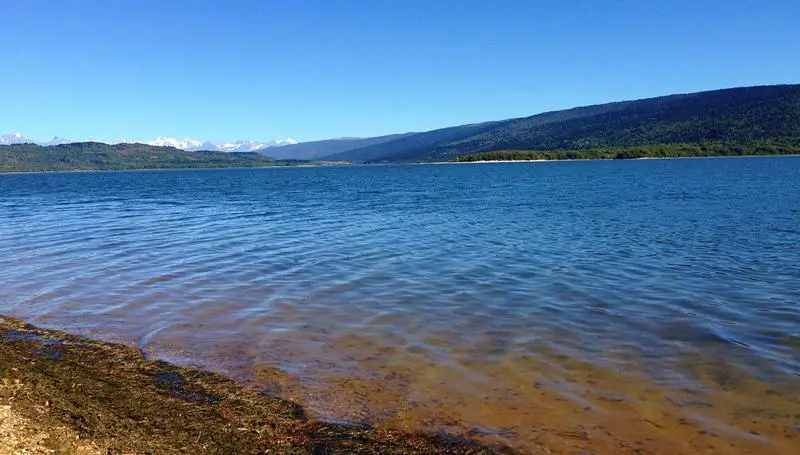 July and August are pretty crummy, but outside of that, it's easy peasy, humidity wise.
North Carolina gets the most rain in the spring and early summer, like most southern states.
13. Winters are fairly easy to navigate.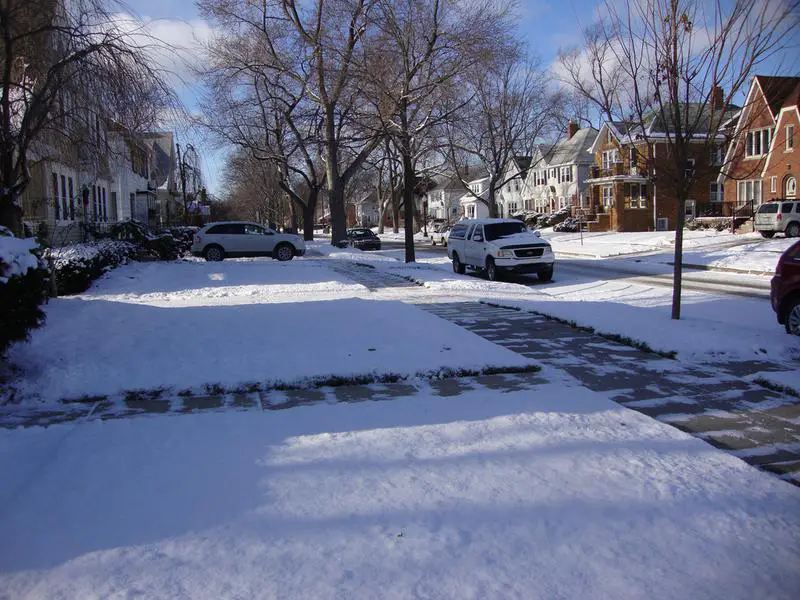 North Carolina gets about 8 inches of snow each year on average. You certainly won't be shoveling snow on Christmas morning.
14. However, when the snow does fall, this place shuts down for a while.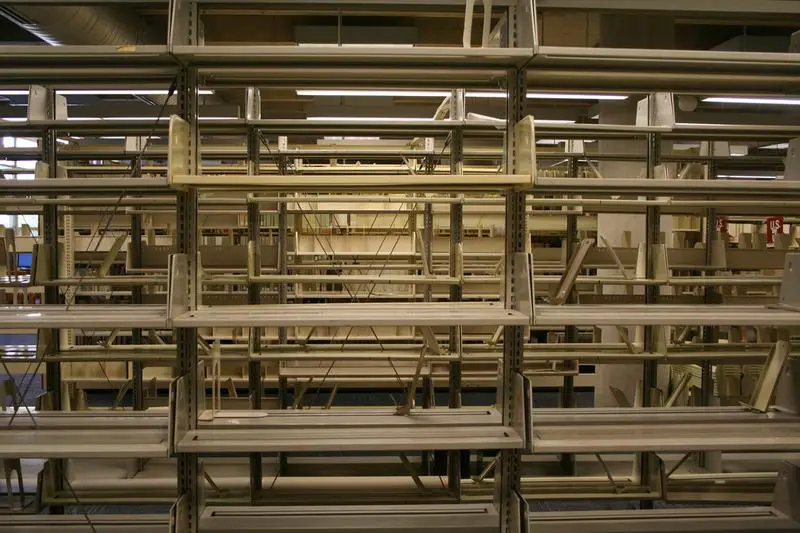 North Carolina residents are horrible snow preppers. They run to the store and grab all the milk and bread at the slightest sign of a flake.
15. If you've never driven on ice before, you're in for a shock.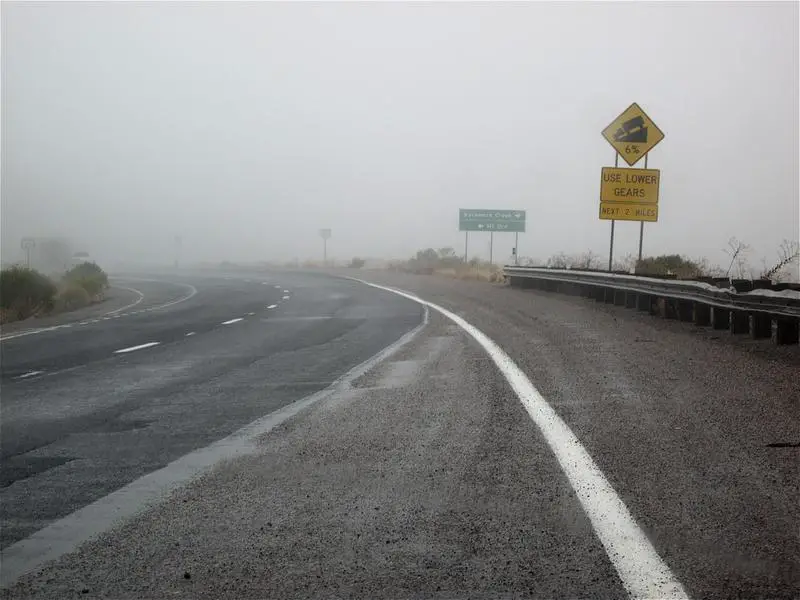 Source: Public Domain
While it doesn't snow much in North Carolina, it's the ice storms that can get ya. The climate here makes ice form, meaning tough driving in the winter.
16. if you're directionally challenged, North Carolina is a tough place to get around.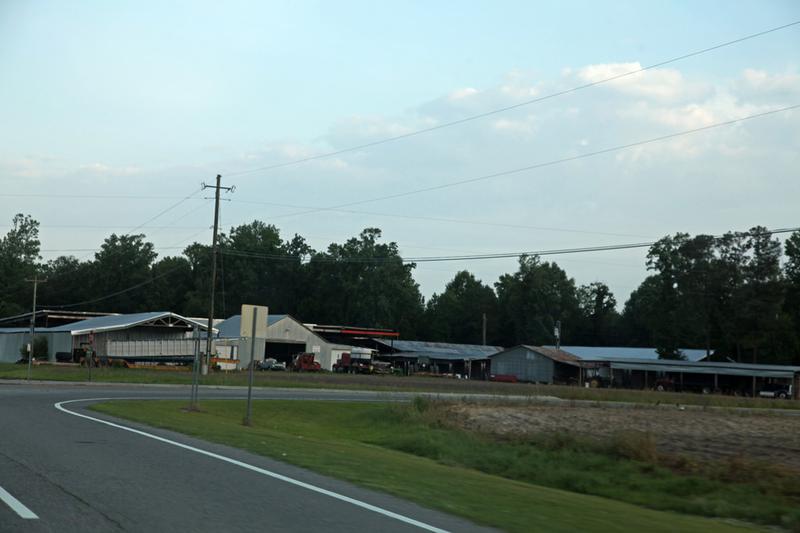 They say the reason the roads in the Tar Heel State are so windy is because Southerners built them. In any case, getting around makes no sense. There isn't a straight road in the entire state.
17. North Carolina is technology heaven.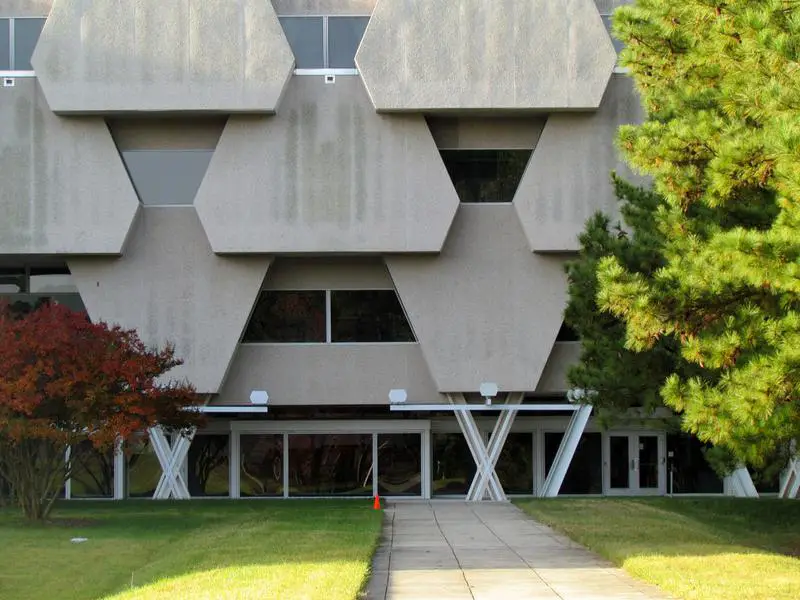 Outside of Austin and San Francisco, there aren't more technology-driven startups in the nation than right here in North Carolina.
The Research Triangle Park is the biggest hub for technology, but Durham, Cary, Morrisville, Raleigh and even Chapel Hill are booming with tech.
18. There are a ton of diverse areas to explore here.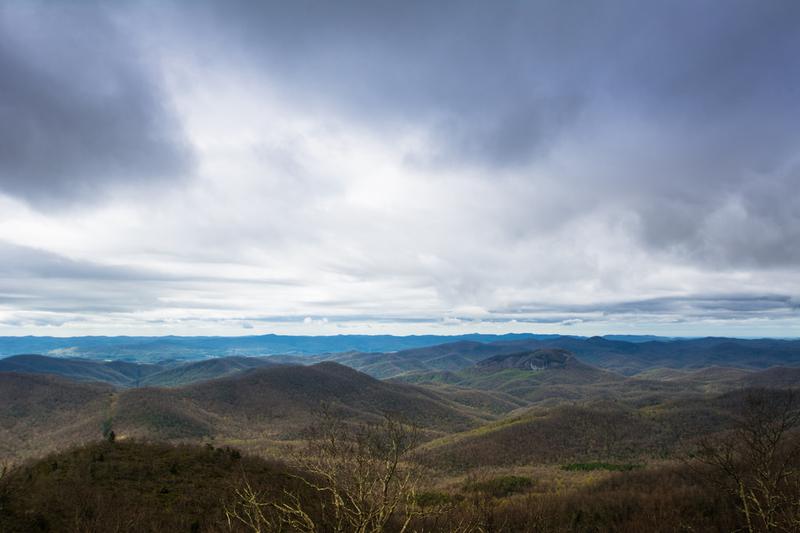 North Carolina has the Blue Ridge Mountains, the coast, the piedmont area, and even a lot of farmland.
The best part is – there are lots of wide open highways to get to each part of the state. So traffic isn't a deterrant to get out there and explore.
19. If you're an artist, this really isn't going to inspire you.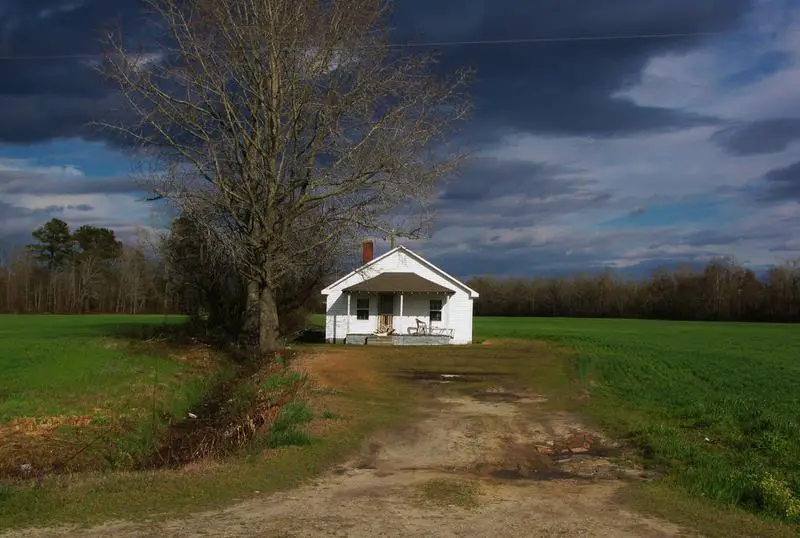 There isn't much of an art scene, a music scene or a liberal crowd. But it sure is pretty!
20. Do you like fireflies? Who doesn't?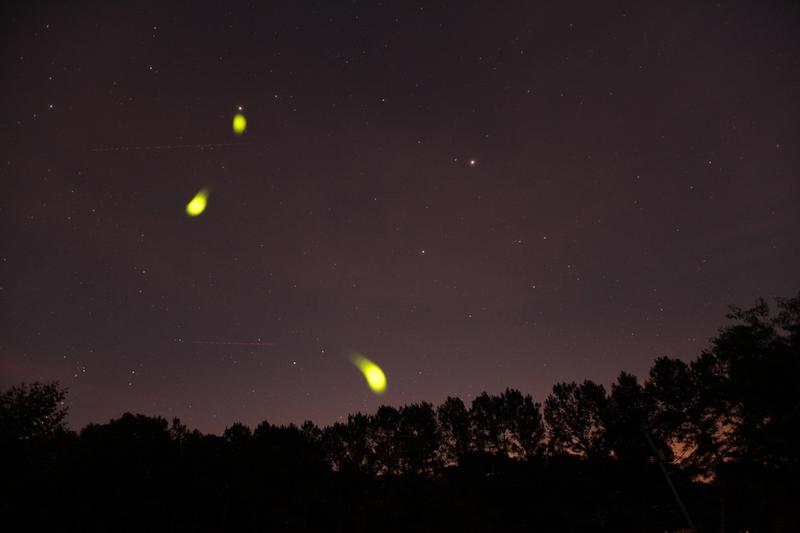 Every May and June, nature's wonder comes out. There's even a forest in North Carolina with blue fireflies – the only one in the world.
21. Do you hate ticks? Who doesn't?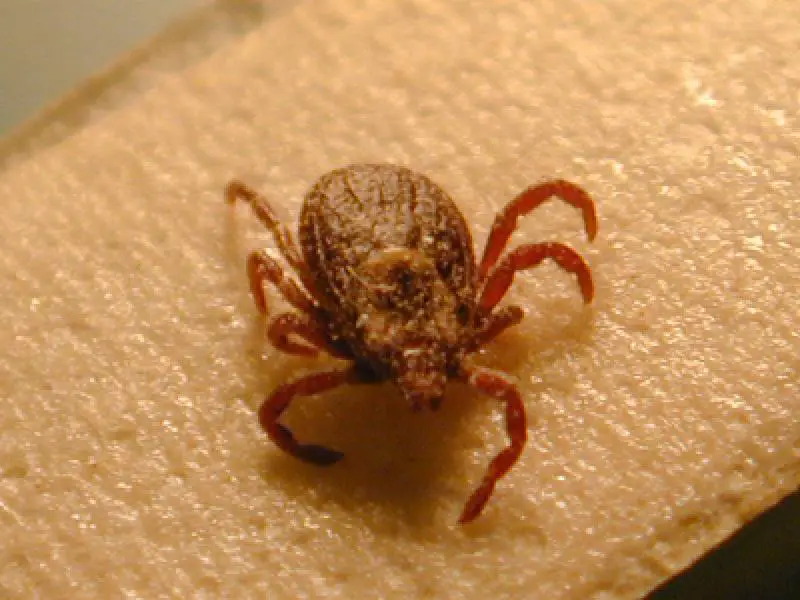 The downside to living in a heavily forested area is the number of pests. Besides the ticks, the mosquitos are pretty bad, too
22. Every April, your car (and the rest of your stuff) will turn yellow.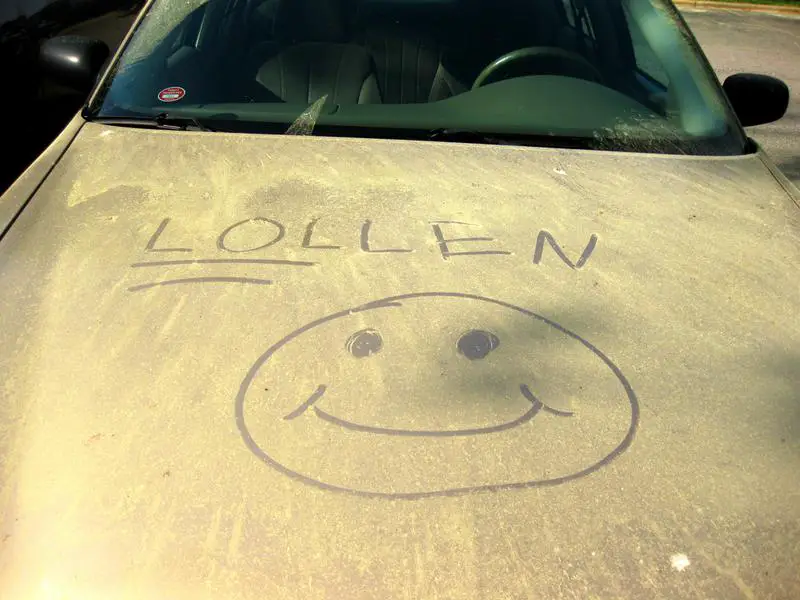 Because of the high number of pine trees in the state, spring means tons of pine pollen. It takes a good rain to wash it all away.
23. Raleigh might be the biggest little city you'll ever love.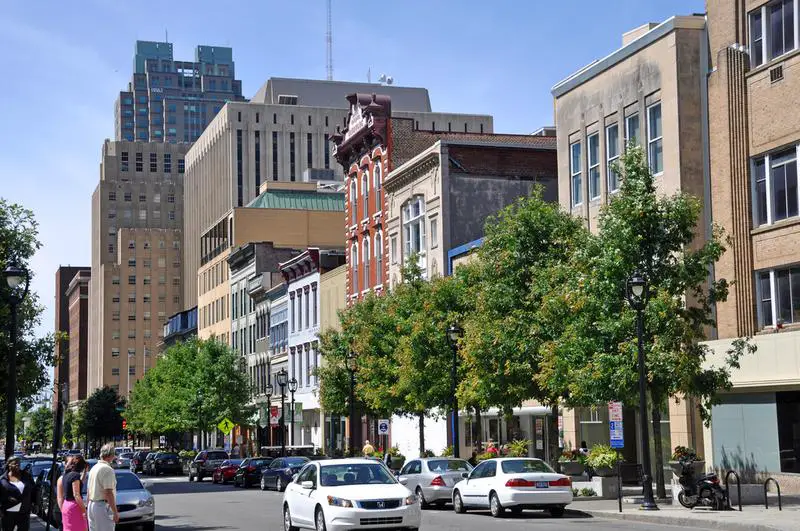 The capital city is safe, clean, and easy to maneuver. You'll enjoy coming downtown quite often.
24. Traffic isn't too bad. Yet.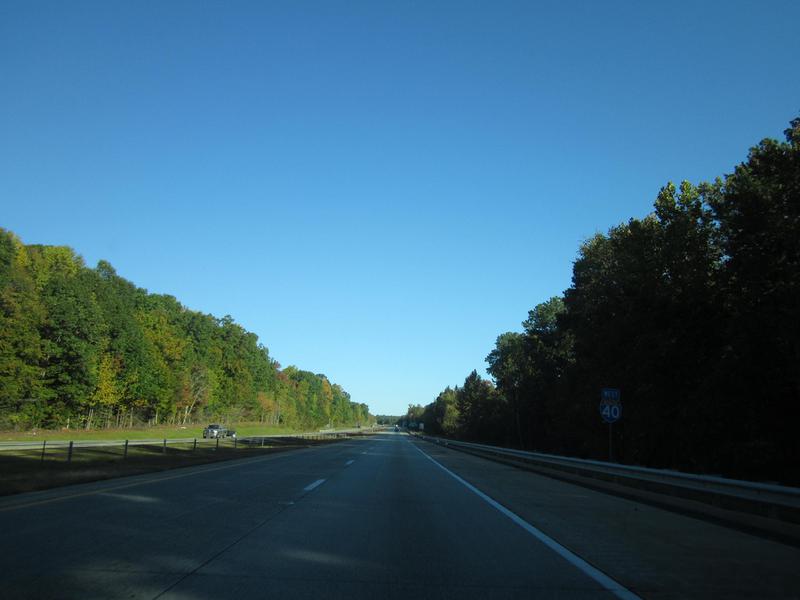 Everyone is flocking to North Carolina to enjoy the weather and cost of living. Unless they build some sort of rail line, they're gonna be in trouble soon.
25. You'll find that southern manners go a long ways.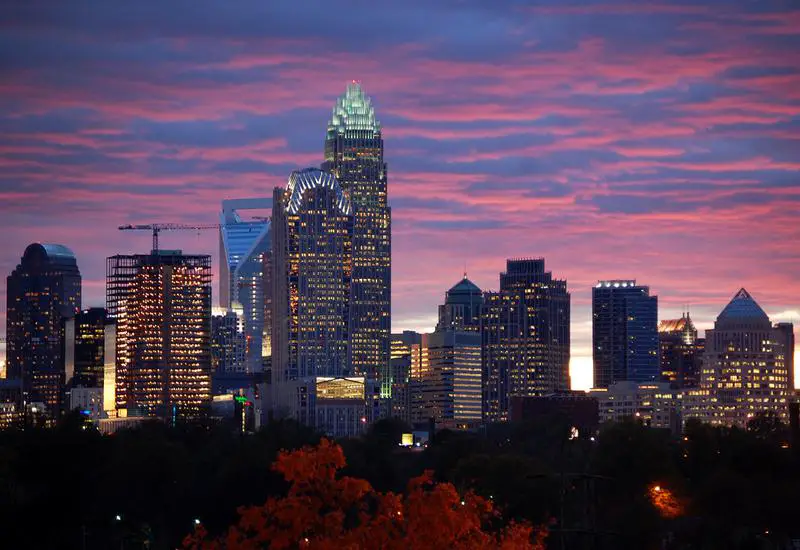 People in North Carolina are friendly, and always willing to help. No 'tude here!
You'll often see people pitching in to help one another in an emergency, or just to be 'nice.'
26. If you're not a NASCAR fan, you soon will be.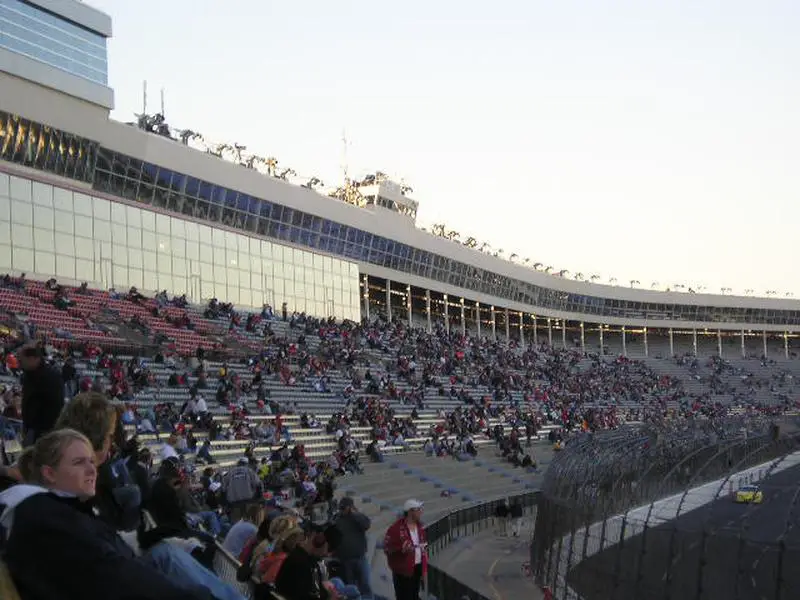 North Carolina is home to NASCAR. Many of the drivers live in the Charlotte metro area.
North Carolina is actually one of the last states in the country with a really large NASCAR base because of this.
27. You must pick between NC State, UNC or Duke.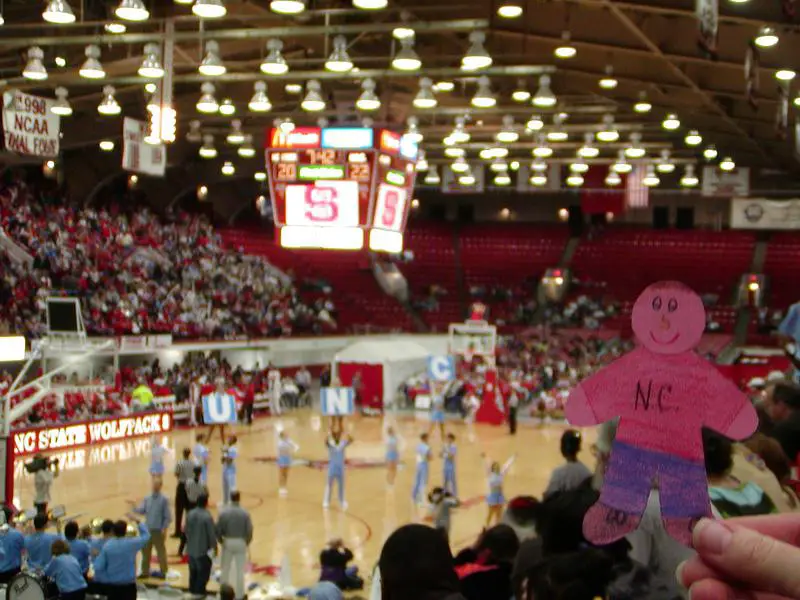 There's a huge basketball rivalry among North Carolina fans and residents. You can like only one of these three teams.
If you want to pick a winner, pick UNC. If you want to be a pretender, pick Duke. If you actually went to NC State, well, then that's the only real reason to be an NC State fan.
28. Hurricane season will put a scare into you.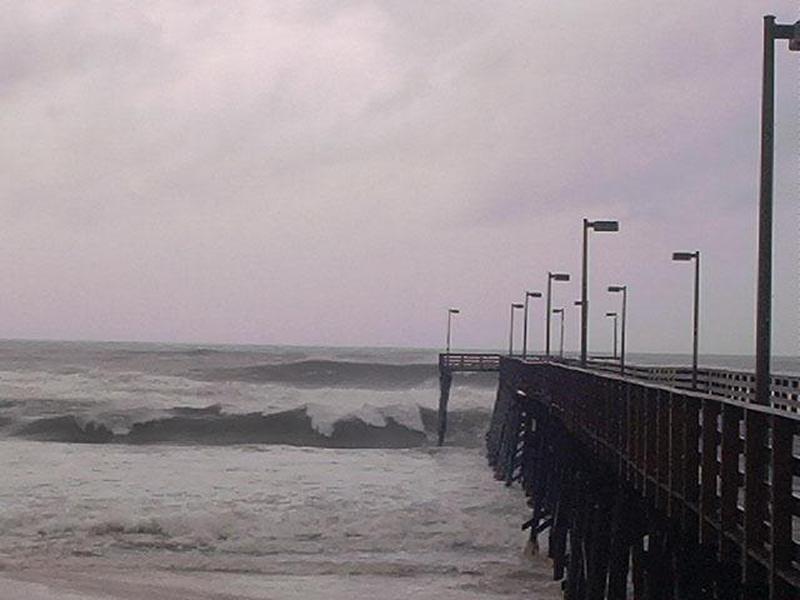 Every summer, there's a chance you'll be inundated with a crazy storm. The closer you are to the coast, the worse it is.
29. Before you step in the water, you will learn to look around at all times.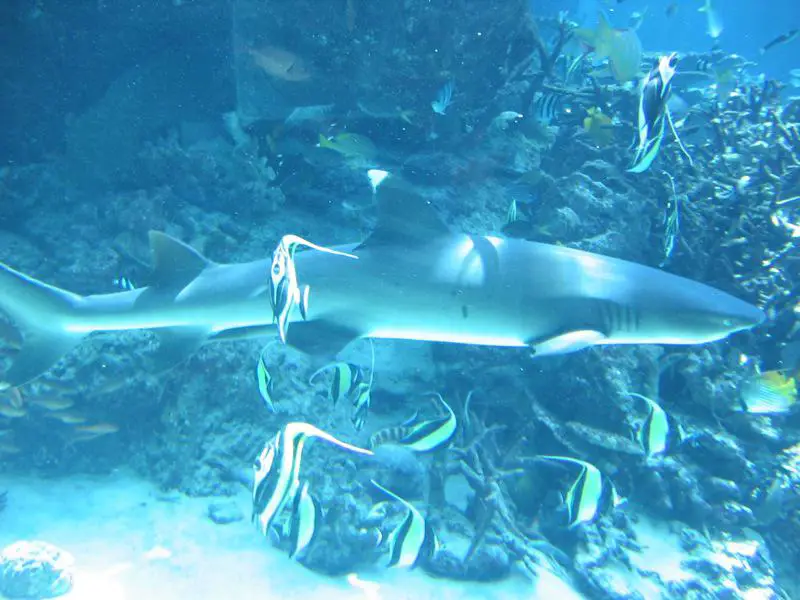 Shark attacks happen off the coast of North Carolina every single summer. You'd be shocked at just how many sharks are around you when you're out in the Atlantic.
30. You will never be bored if you are looking for something to do.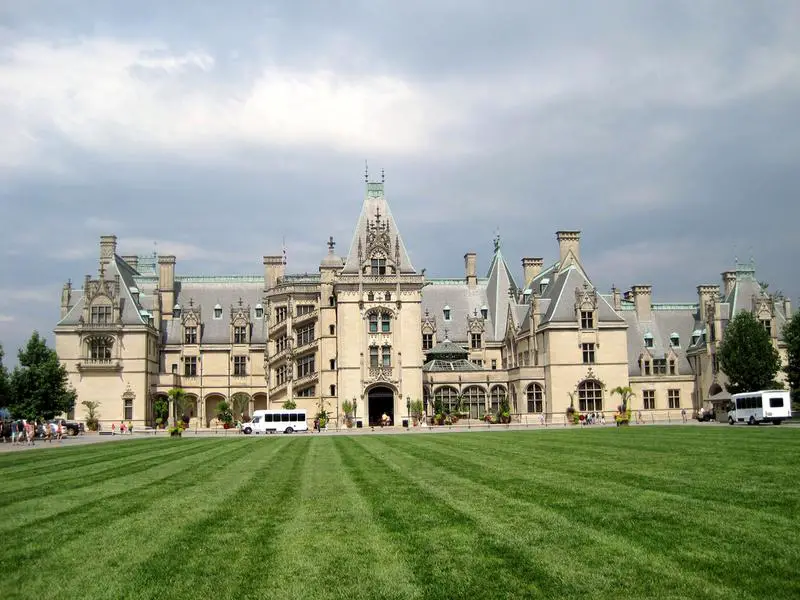 Whether it's hiking, canoeing, sight seeing or exploring one of North Carolina's big cities, there's something to do around every corner here.