1. You will soon become a bagel snob.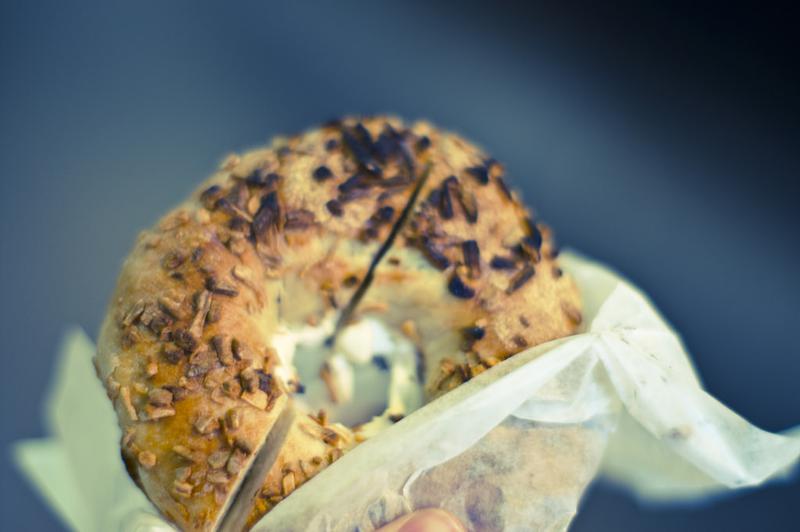 If you live in New Jersey, you have a favorite bagel place — and you're super opinionated about it. Every bagel place in every other state isn't even really making bagels.
For example, O-Bagel in Basking Ridge is THE best bagel I've had in New Jersey. Every other bagel fails in comparison.
2. There's a huge rivalry between Jersey and New York. You will be on board with that soon.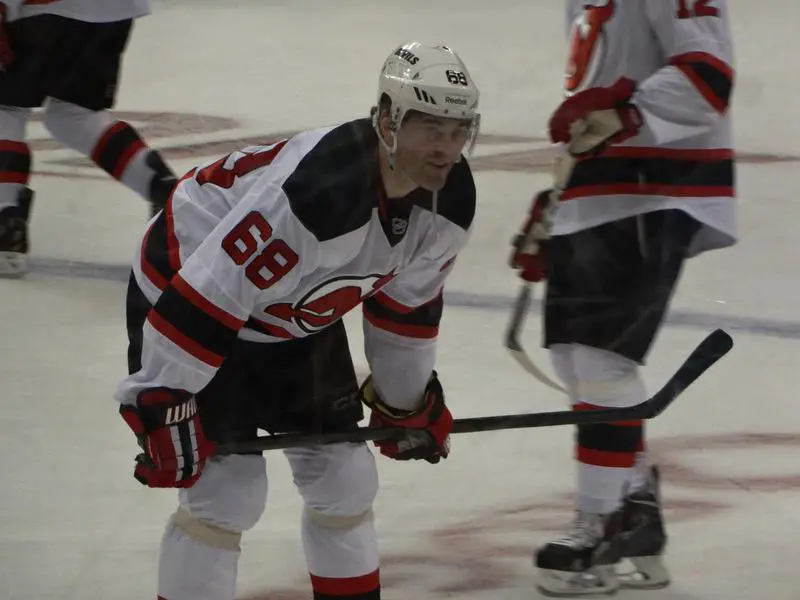 It has to do with the sports rivalries, the way of life and the people. It's intense.
Frankly, people in New York look down upon people in New Jersey (the tunnel crowd), and people in New Jersey think people in New York are whackos.
3. If you live in South Jersey, odds are you'll be an Eagles fan.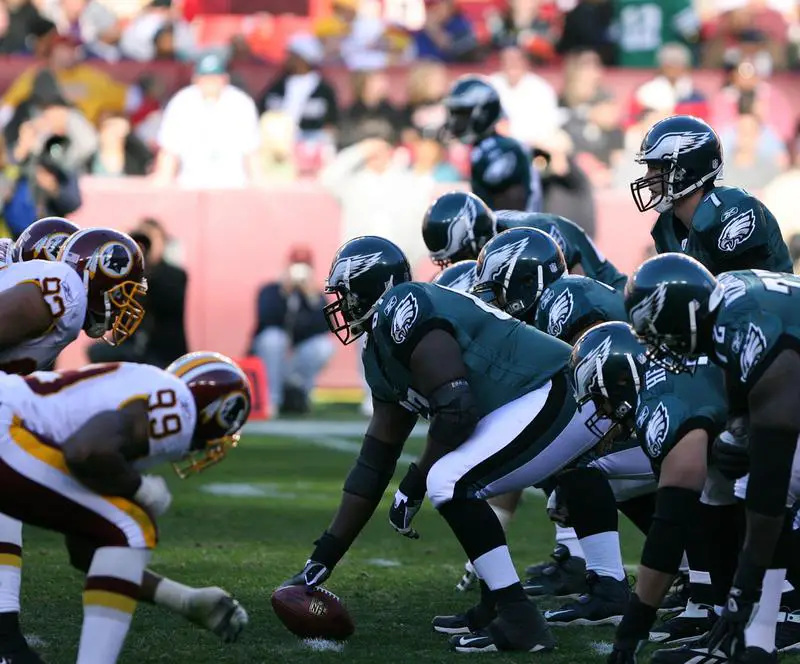 When you're so far down state, you identify with Philadelphia. You're so separated from the rest of the state by farmland and Central New Jersey, that you just go with the South Jersey flow. Which is MUCH different than the North Jersey flow.
4. If you don't like snow, New Jersey isn't your place.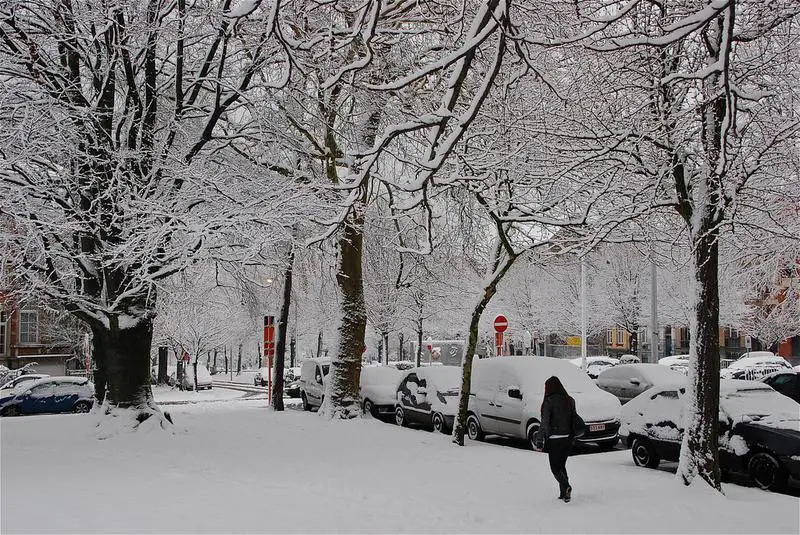 Winters are no joke. Two feet of snow overnight is common. And the schools don't shut down often, either.
You'll soon tire of shoveling out the parking space in front of your house and fighting with your neighbors about the spot you just worked so hard to clear. But hey, at least you won't have to put a couch in the street to save your spot (hello Chicago!)
5. You will learn which beaches fit your vibe pretty quickly.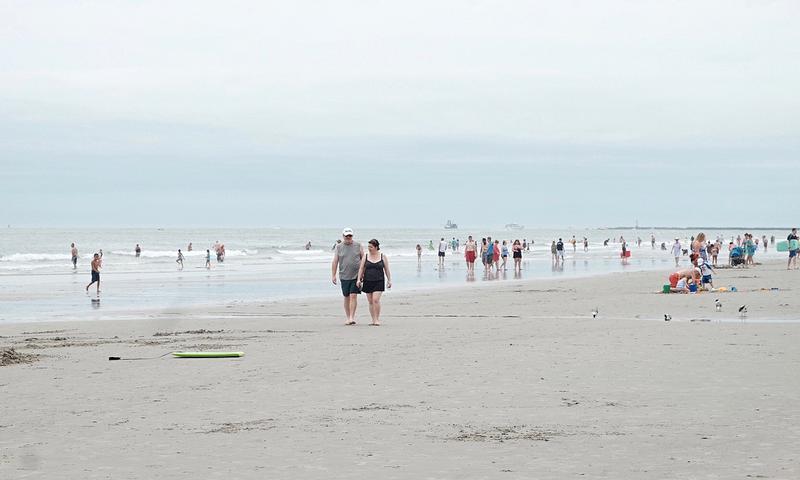 There are some chill beaches, some trashy beaches and beaches in between. Find your happy place.
Most of the time, it's not too hard to find a really relaxing walk on a beach in New Jersey.
6. You will go to Atlantic City. Probably just once.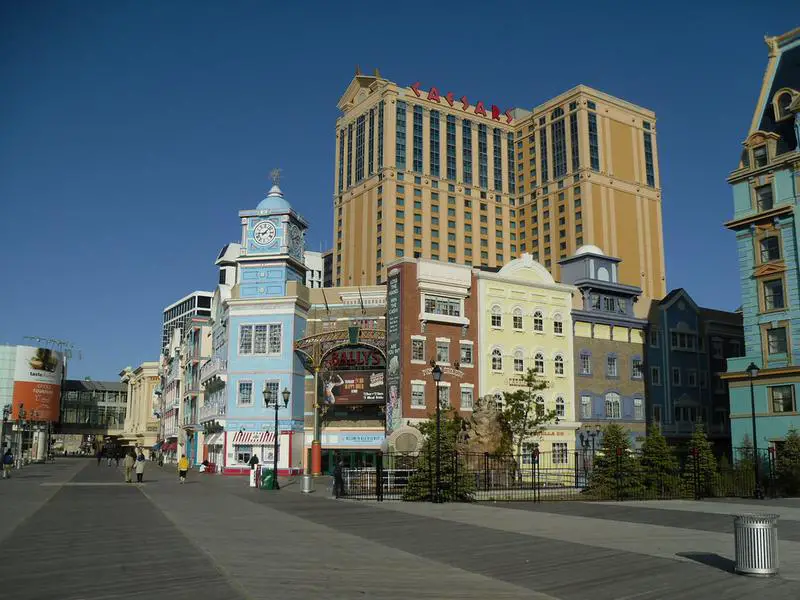 Unless you're a hardcore gambler, there is really no reason to visit Atlantic City more than once. It's pretty much tourists, old people or criminals.
Atlantic City is known for crime and blight these days more than anything else.
7. Don't be intimiated by the attitude. It's not you. It's them.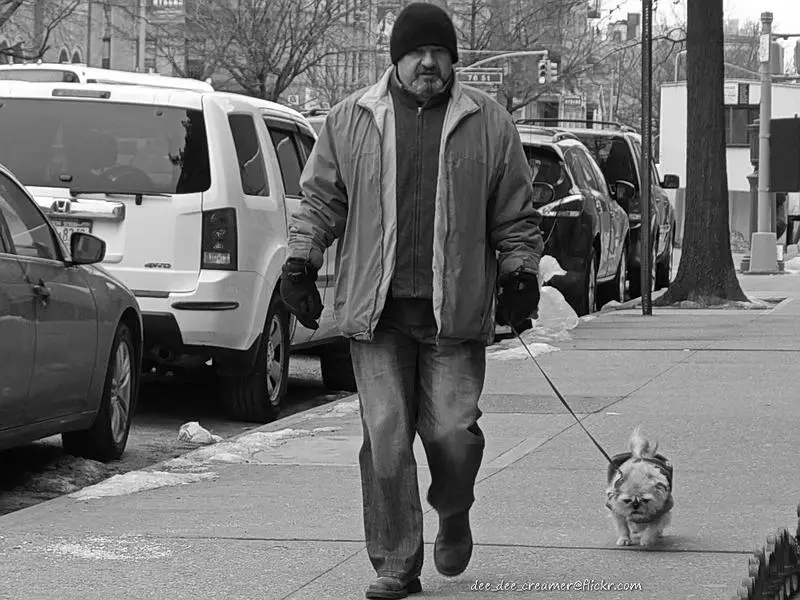 People in Jersey are notoriously angry all the time. Just let them be. You won't want to get into an argument with a New Jersey local, especially if it's obvious that you just moved there yourself. They're territorial – even when they aren't on their turf!
8. New Jersey actually has a ton of beauty.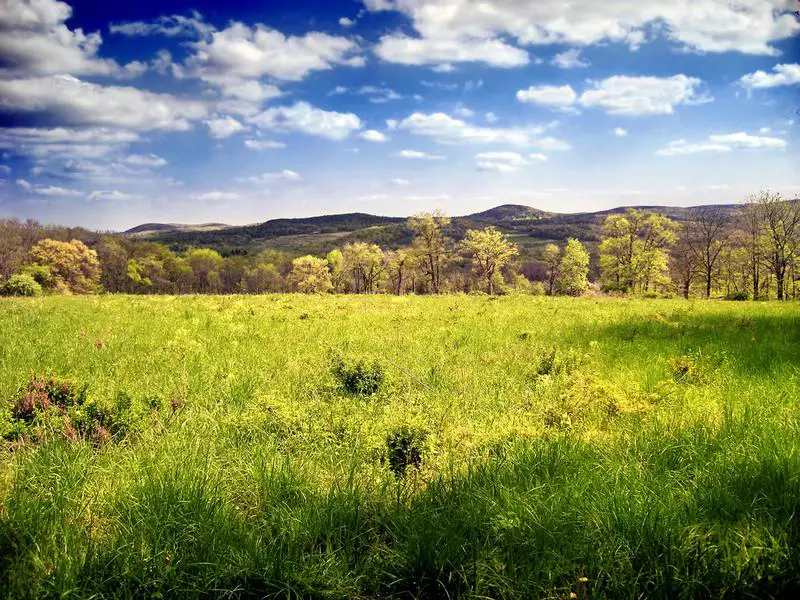 Most people in America don't really know how awesome the scenery is in New Jersey. There are really pretty areas all over the place where you can hike, swim and just escape. It's actually one of the northeast's best kept secrets.
9. You will soon learn how to battle the winter.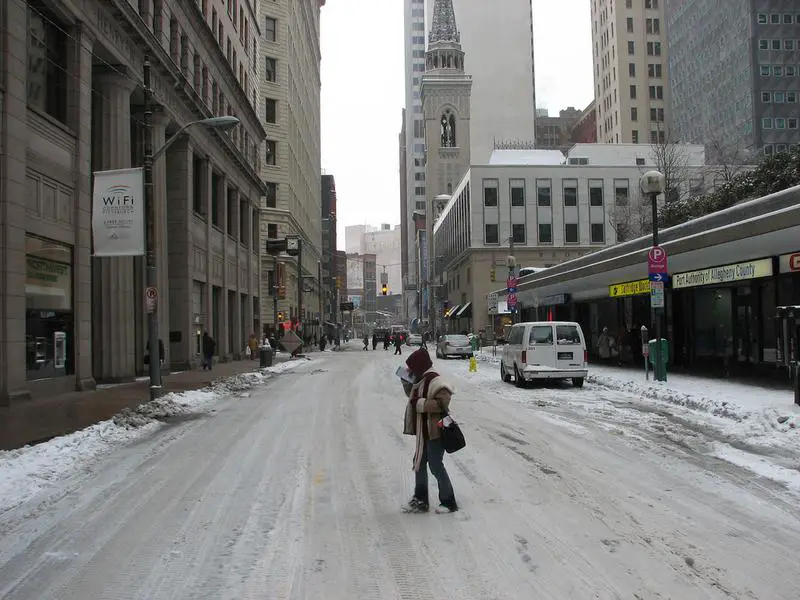 Scraping the frost off the car? Walking on ice? Shoveling snow? You'll be a pro in no time.
Pretty soon, you'll be lamenting about the warm weather, and waiting until you can retire to Florida like your new neighbors and friends.
10. Wawa will soon become your favorite store.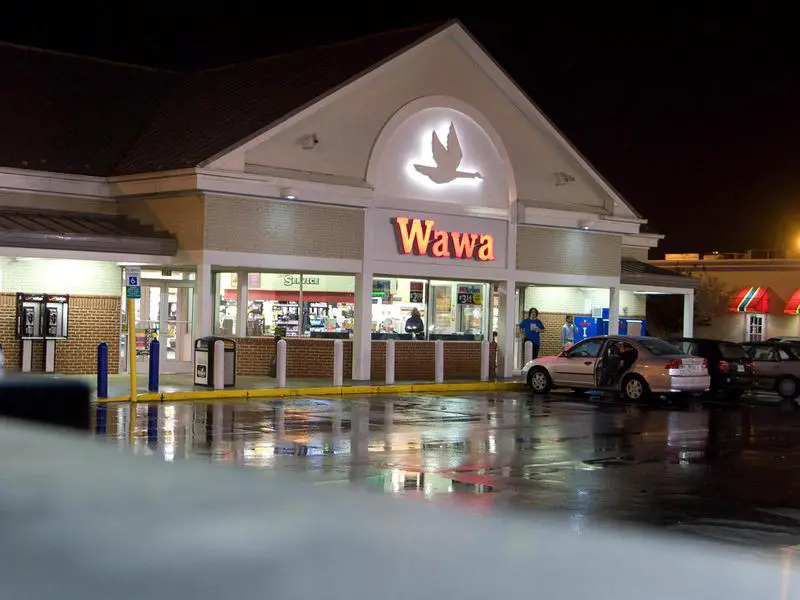 Wawa isn't just a convenience store. It's an experience. It's way better than QuickChek.
You'll likely find yourself missing Wawa when you're traveling, or when you go home to visit family and friends.
11. If you're expecting to see guidos, you came to the right place.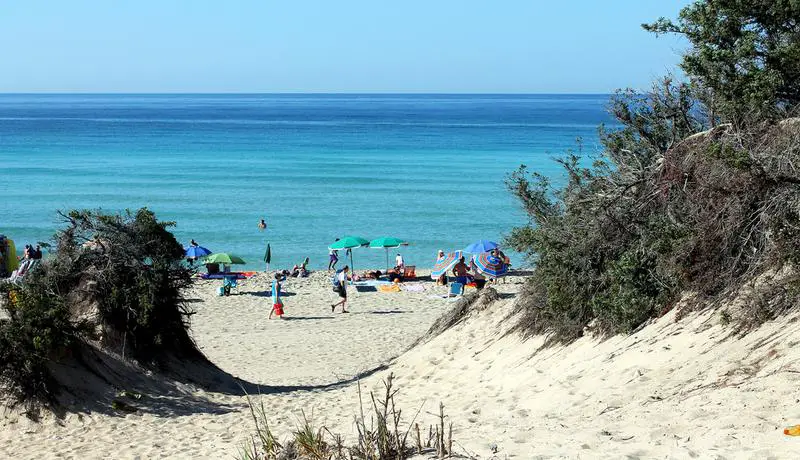 A true New Jersey resident will tell you where the guidos like to roam. Hint: Head to the shore.
Don't expect to see the cast from Jersey Shore. That is so 2012.
12. Don't try and imitate the New Jersey accent.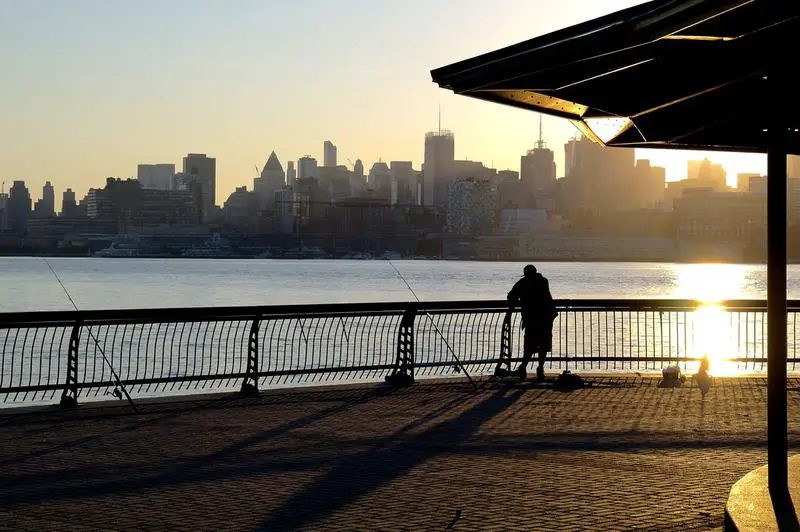 Trust us. You don't sound like you're from Jersey. You just sound stupid.
People will likely look at you like you're an idiot, and all that effort you put in trying to make new friends will be for nothing.
13. Eventually, you'll stop complaining about the bad driving.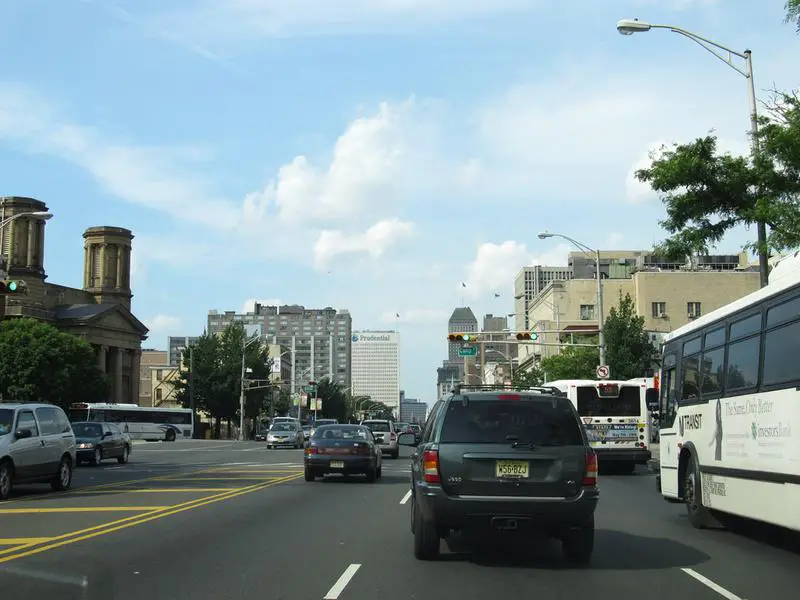 People in New Jersey are really aggressive, bad drivers. You will be too one day.
The trick to driving in these parts is to keep up or move over. And when you get your first ten middle fingers, you'll start to fit right in.
14. You will lean to avoid Newark and Trenton.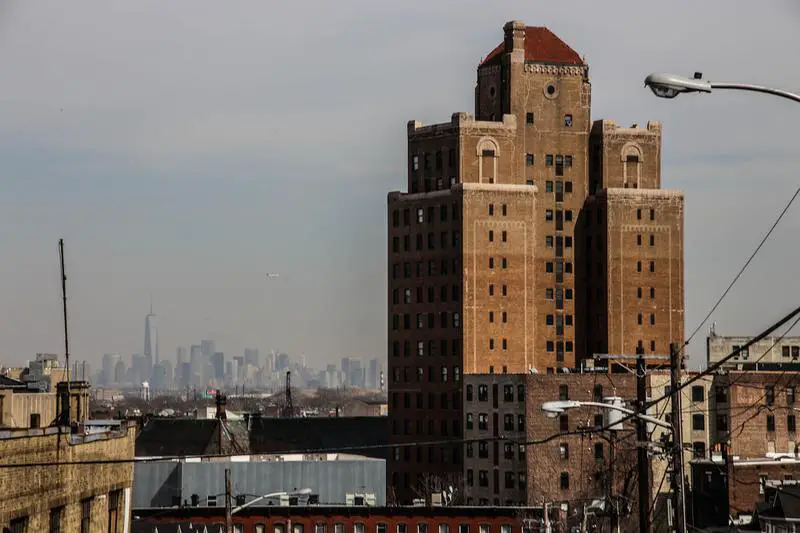 Don't go there. Even to buy your weed. There are safer places to venture out.
Newark and Trenton are ranked as some of the most dangerous and poor places in the entire country. Check 'em out at least once and get your fix.
And if someone you meet on Tinder (or in person) lives in one of these two places, run.
15. The late-night diner experience will win your heart.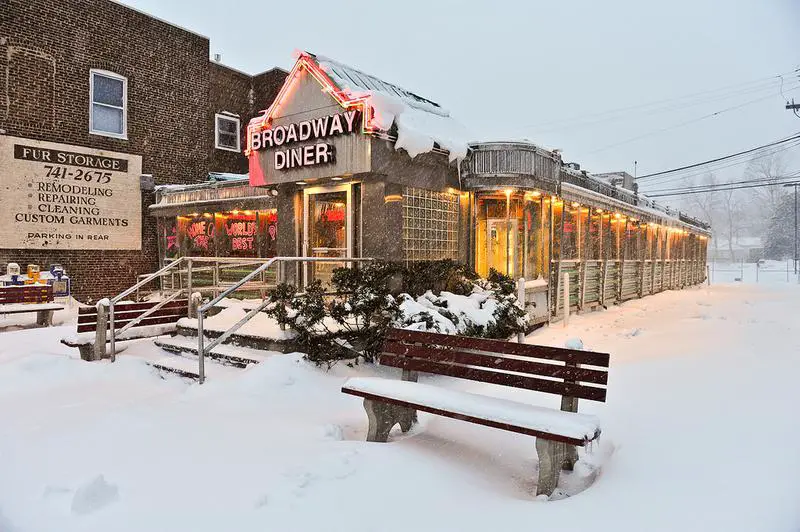 Diners are open 24/7. These greasy spoons are like heaven on Earth, especially at three in the morning.
16. You'll learn to love the cost of living in the Garden State.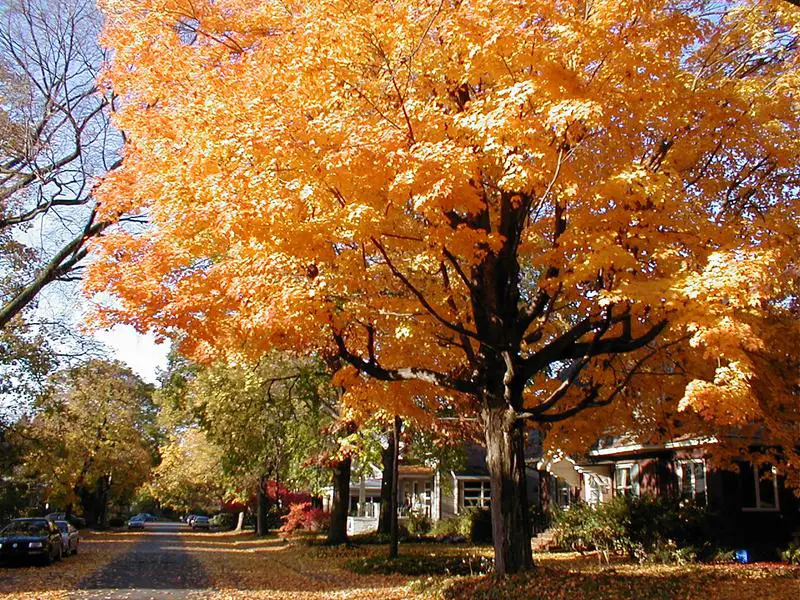 While your friends across the Hudson are struggling to exist in cracker box apartments, you'll be much better off on your side of the river.
17. You'll soon memorize the exact cost of an Uber home from Manhattan.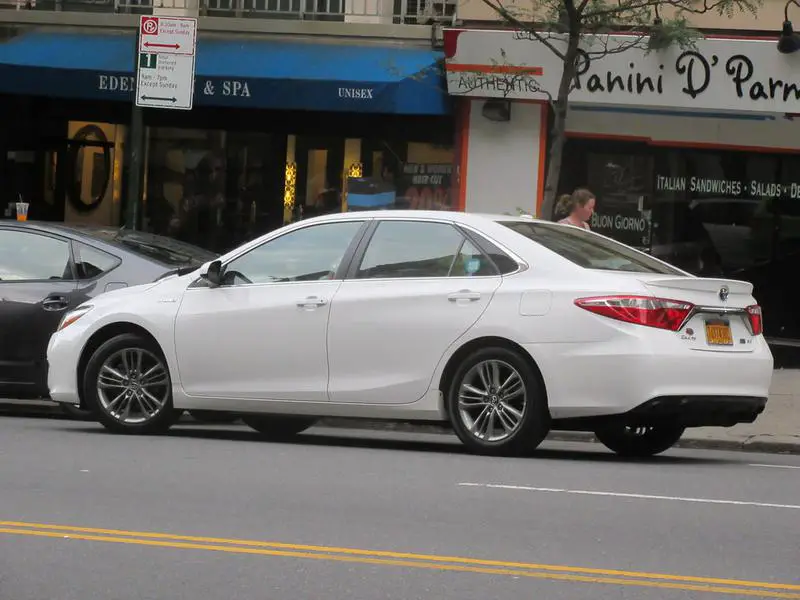 Who takes a taxi anymore? Certainly not you – not all the way across the George Washington Bridge, anyways.
18. Eventually, you just may start believing in the Jersey Devil yourself.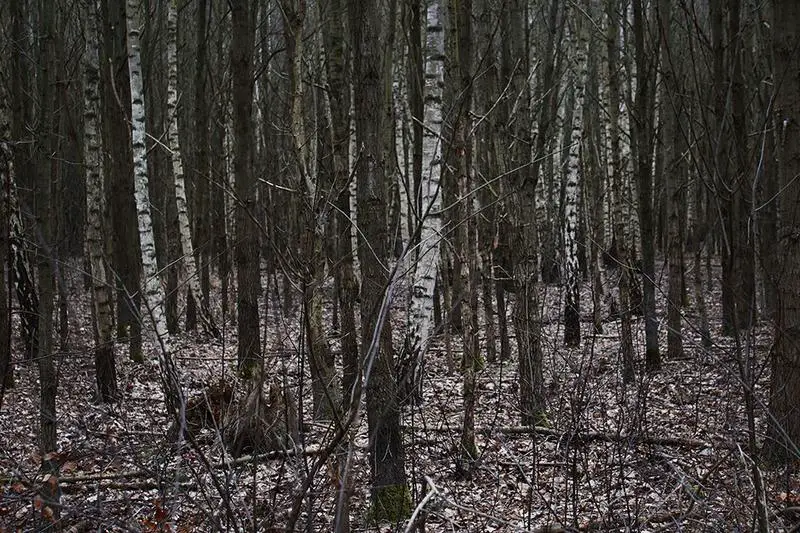 It might sound silly, but practically everyone will swear they saw it when they were a kid once.
19. You'll have to eventually pick between the Giants and Jets.
Since both teams play in New Jersey, there's some real motivation to root for the NFL.
Most people in New Jersey cheer on the Giants because the Jets suck.
20. You'll get used to not pumping your own gas.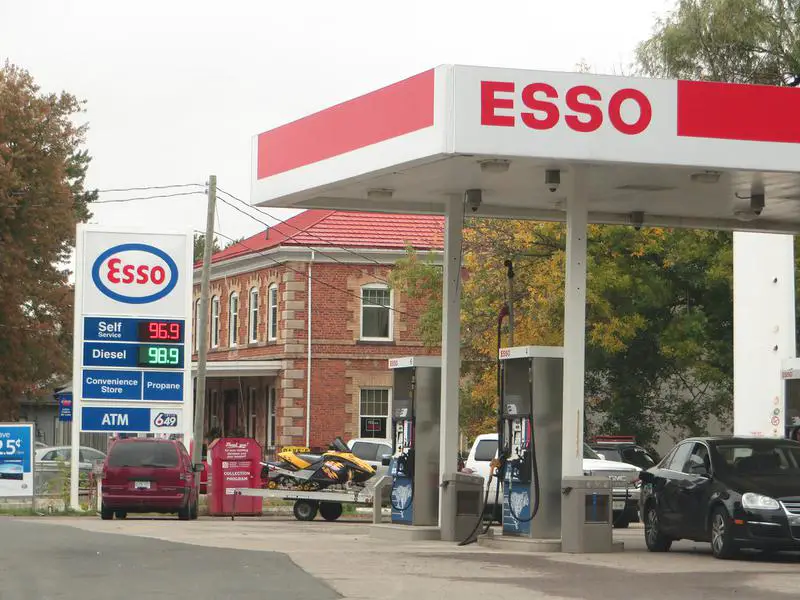 Yes, that's right. It's a state law. Stay in the car, or you'll get scolded by the attendant.
21. When getting directions, everyone will claim your destination is just off the highway.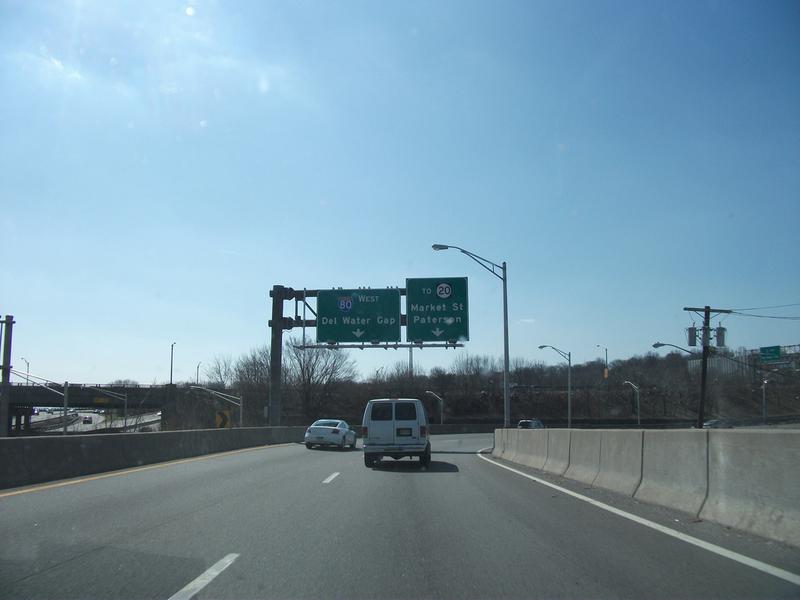 It's a Jersey thing. You will soon learn to nativate by referring to highways yourself.
22. The state pride that New Jersey residents has will grow on you.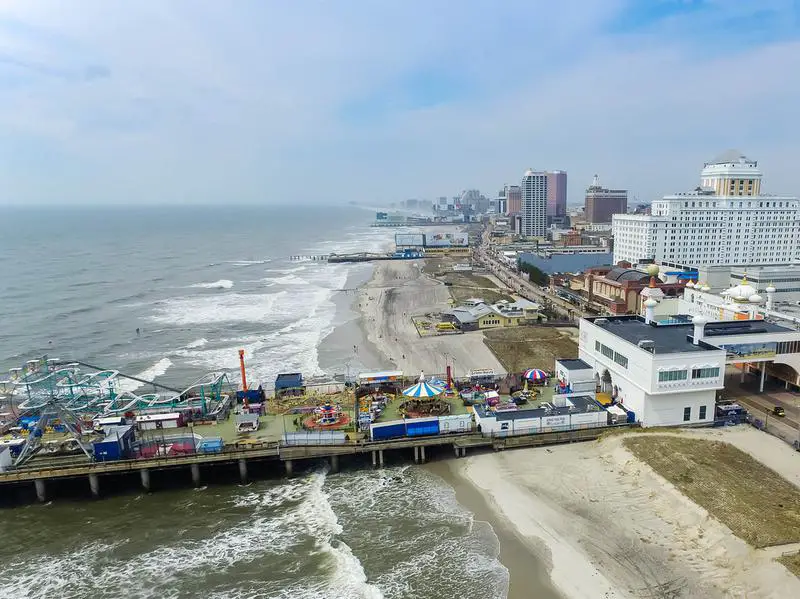 Before too long, you'll be giving New York the middle finger. 'Cause Staten Island sucks, right?
23. Your first jughandle experience will be terrifying.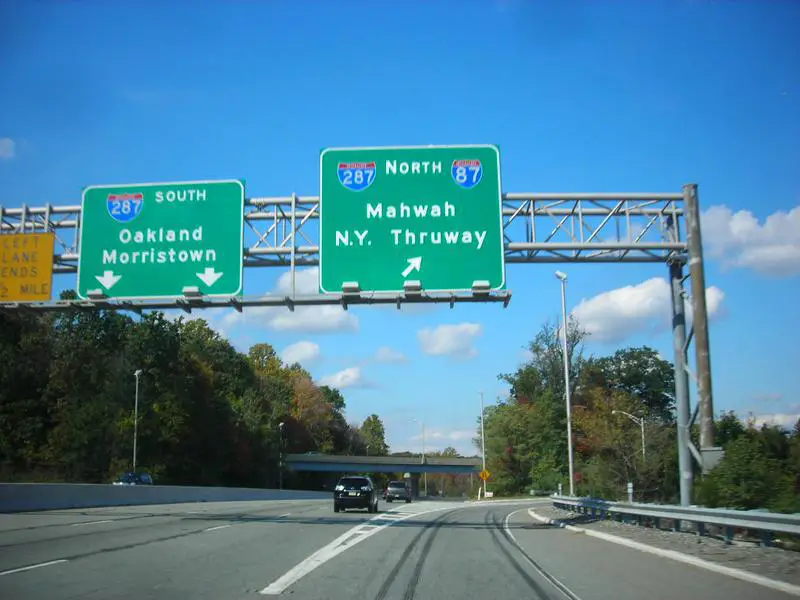 Jughandles are a highway ramp shaped like the letter P. Just follow the crowd – you'll be okay.
24. Keep your mouth shut when you're out having drinks.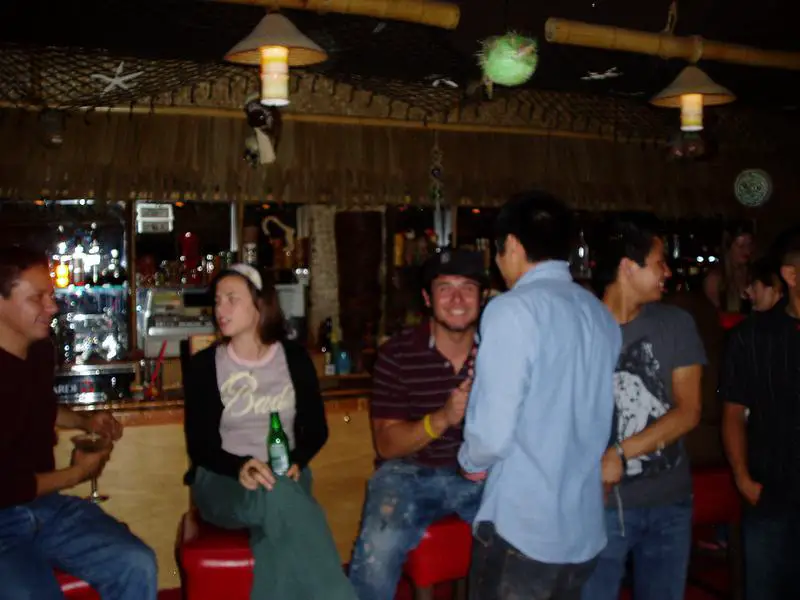 If you're looking for a fight, New Jersey meatheads will certainly bring it. Do yourself a favor and watch your tone.
25. You'll probably get tired of hearing about Bon Jovi and Bruce Springsteen.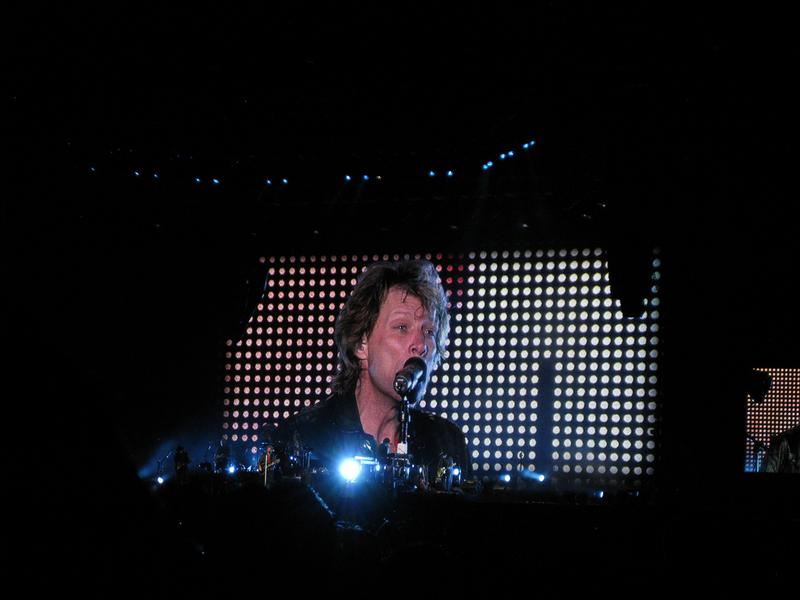 They're both local icons. Don't insult others when they proclaim their love for either one.
26. If you want to avoid a confrontation, keep your political opinions to yourself here.
And for God's sake, don't bring up Chris Christie. You just moved here. You don't get to voice an opinion on Chris Christie.
27. Eventually, you'll just break down and finally get an E-Z pass.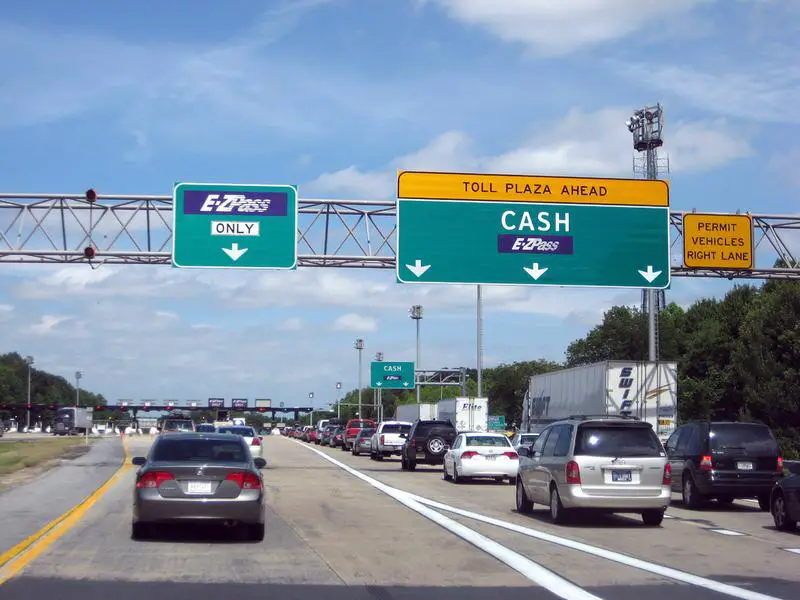 Keeping loose change in the car all the time will get old. You'll love life a lot more when you can just cruise through the tolls.
28. Depending on which part of New Jersey you live, you will begin to identify with your surroundings.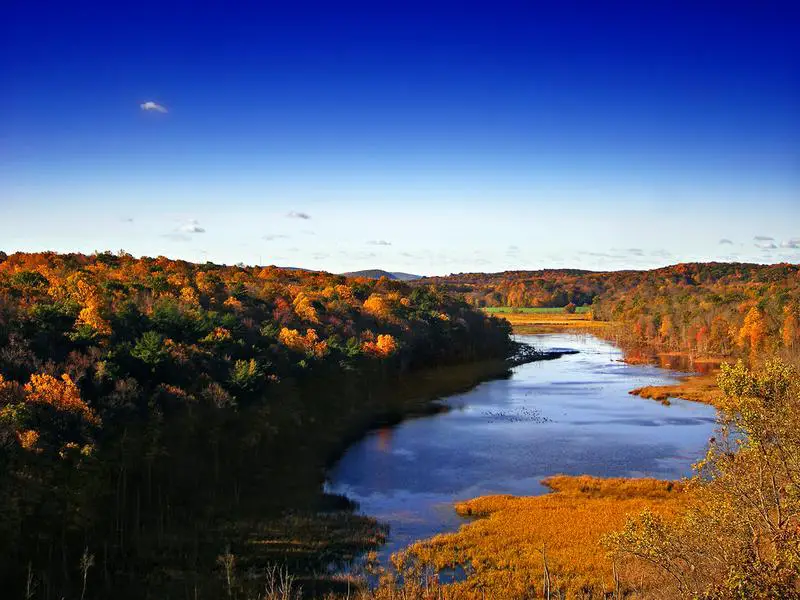 North Jersey, Central Jersey and South Jersey are all distinctly different. You'll eventually figure it out.
29. You'll eventually get sick and tired of driving 'home' for the holidays.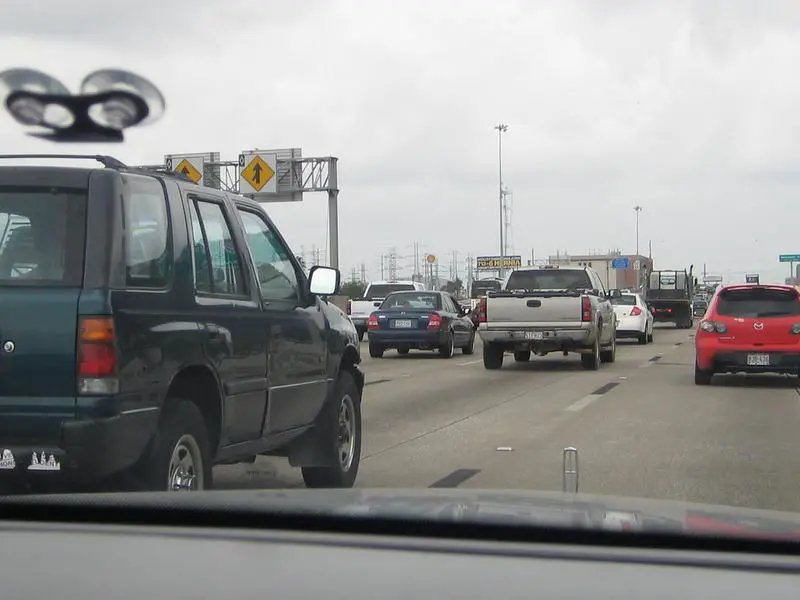 Traffic in the tri-state area is no joke. Planning to go to Grandmother's house for Christmas? Plan on a really long commute.
30. Whatever you thought about pizza will soon change.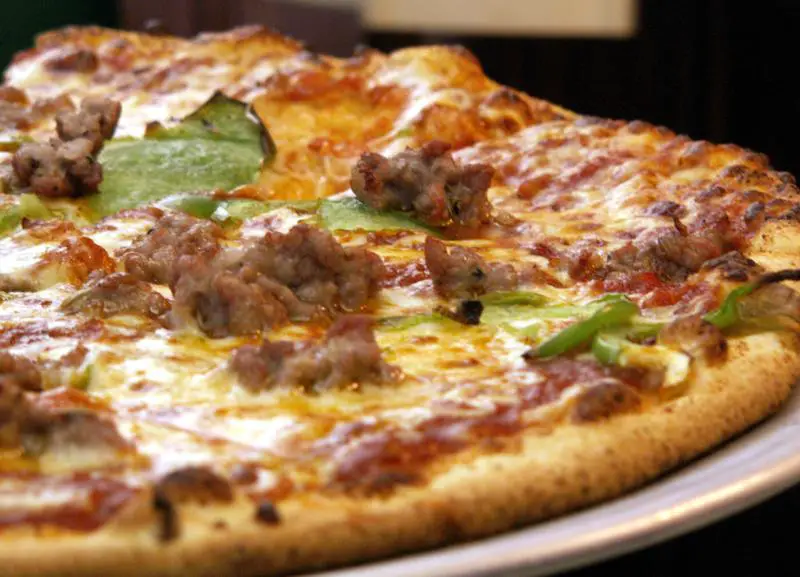 Pizza is holy in New Jersey. You'll soon learn to love the way they make pies in the Garden State.