The 10 Safest Cities In New Jersey For 2021
We used data and science to determine the places in New Jersey where everyone sleeps safe and sound.

Editor's Note: This article has been update for 2021. This is our sixth time rankings the
safest places to live in New Jersey
. All the data comes from the
FBI's Crime In The USA 2019 report.
Article Table Of Contents
(Skip to section)
When you first think of New Jersey, Newark may come to mind. This city is best known as an airport hub. and not the safest city in the state.
Poor Jersey, a state that gets a bad rap in general. Other than it's proximity to New York City, Hoboken, and the famous Jersey Shore, what else does it have going for it?
Some of the safest places to live on the east coast is what. In particular, we took a took at the most recent FBI crime data to see which places in the Garden State are the safest. Turns out, Jersey is one of the safest places to live in America. Why is that?
According to U.S. News, New Jersey ranks #2 in education overall, with K-12 education ranking #3 in the U.S. Jersey's also got a booming economy. Johnson & Johnson, the baby company has their headquarters in New Jersey. The same goes for Prudential Financial and Merck. It's also kind of expensive to live here.
So grab some Taylor Ham, a nice bagel, and fresh corn as we look at the safest places in New Jersey.
Here are the 10 safest cities to live in New Jersey for 2021:
What are the safest places to live in new jersey for 2021? Using the latest FBI crime data, Matawan ranked #1 on our top ten safest cities in New Jersey for 2021.
If you're looking for a safe place to call home in the Garden State, look no further than Matawan.
Read on to see if your city ranked in our top ten and to learn more about how we got our ranking.
For more reading on safe places to live in and around New Jersey, check out:
The 10 Safest Cities In New Jersey For 2021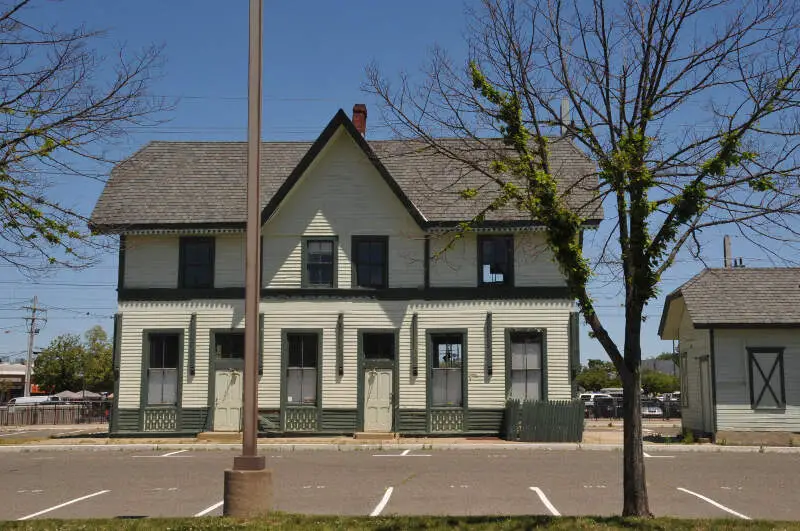 Our next stop around NJ's safest places brings us to Matawan -- and we still haven't had to pump our own gas as we've made the trip.
Matawan is a great place to live in Monmouth county because it's super safe and actually somewhat affordable by New Jersey standards.
Home to the annual KiDz HuB Awards Gala and plenty of escape rooms, there's so much to do that you'd never have time to even think of committing a crime. Or you probably went to sleep before 10pm and just weren't up late enough to even bother trying to steal something from a neighbor.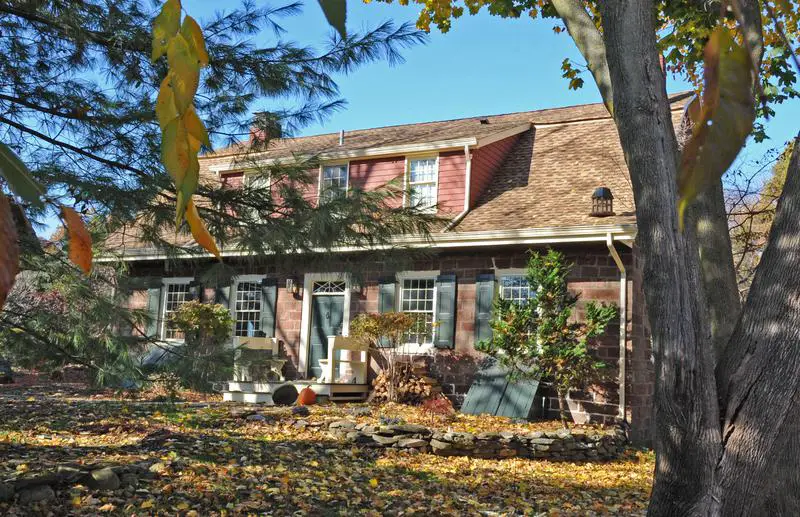 River Vale, a town in Bergen County, has the ninth safest lowest property crime rate in the state and an incredibly low violent crime rate. If not for these towns with virtually no reported violent crime, River Vale would have maintained it's top overall ranking from yester year.
River Vale has a solid school district, a standard New Jersey cost of living, and low crime. It's no wonder it continues to show up on our lists year after. And you knows it safe at the local country club or two.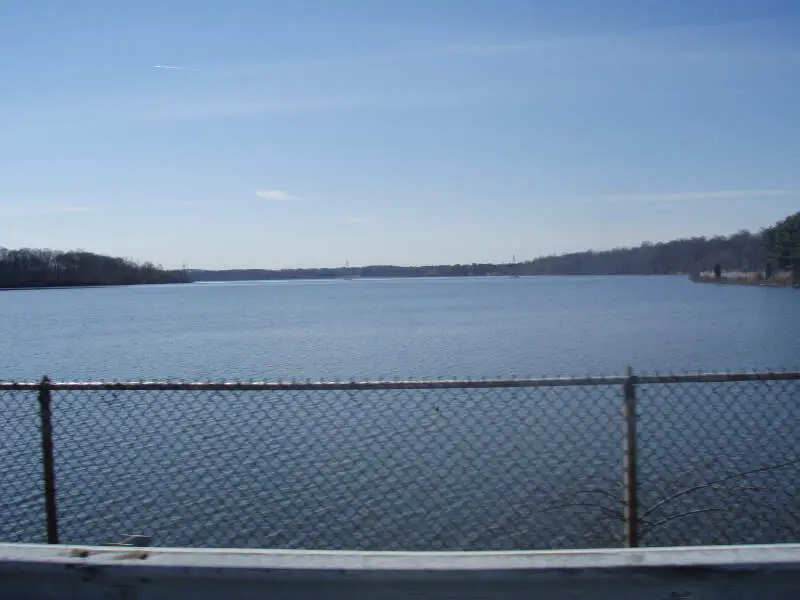 Source: Public domain
What's the safest thing in the world?
Being old.
Because crime is a young man's game and Tappan is Old.
That amounts to Old Tappan being the third safest place in New Jersey. A property crime rate in the top ten led to the third overall ranking.
Old Tappan is located right across from New York and scored a 9.5 / 10 on our SnackAbility score as an overall great place to live. A staggering 60%+ of the population has at least a bachelor's degree - so they are smart and old.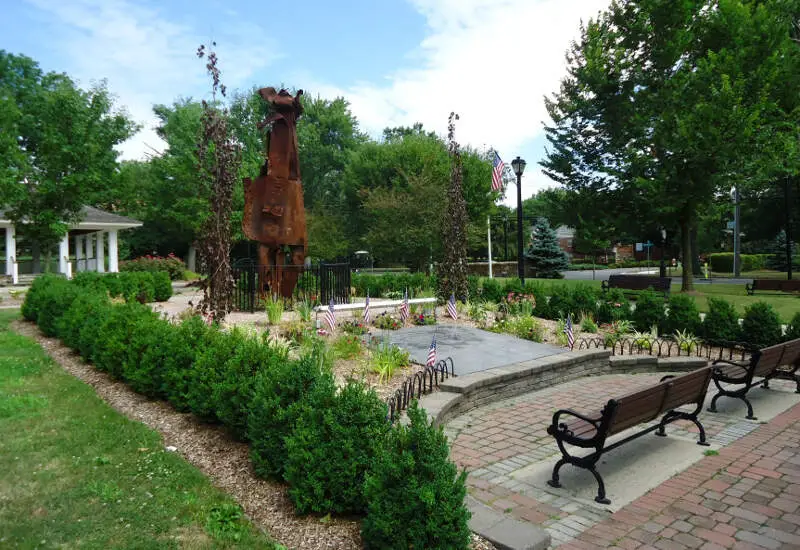 Source: Public domain
New Providence, New Jersey, has a key place in the history of science. It provided the home for the famous Bell Labs, which played a central role in the creation of significant advances in technology, in areas such as lasers and radio astronomy. The town also distinguishes itself as the number 4 safest places to live in New Jersey.
Located on the edge of the urban web surrounding New York City and Newark, New Providence has a close connection to city life. At the same time, residents have access to natural beauty as well, with the town sitting near the Great Swamp National Wildlife Refuge.
Maybe most important to the people who live there: New Providence is exceedingly safe. In a city of 13,592 people, there were just 35 property crimes and 0 violent crimes during the year.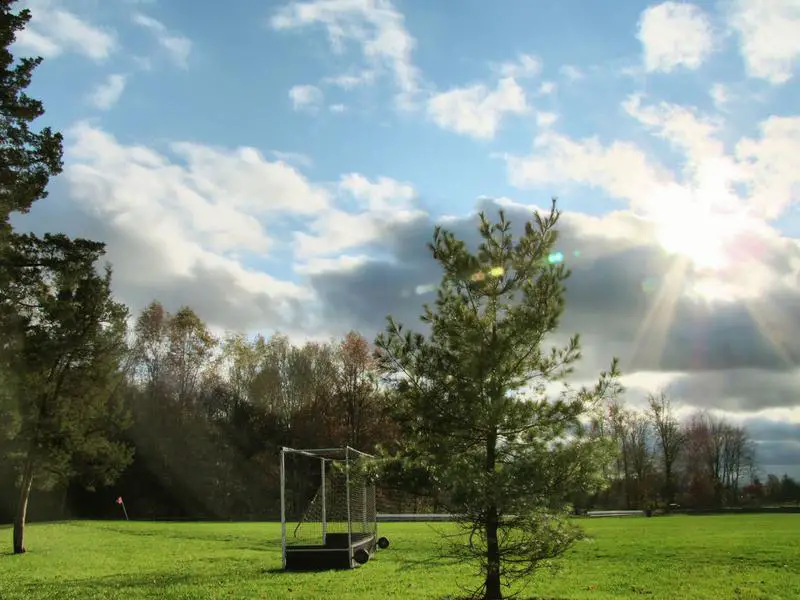 Set on the outer edge of the Newark/New York City urban sprawl, Warren Township, New Jersey, offers a convenient base for commuters to the big city. Despite this close connection with the hustle and bustle of the Big Apple, however, Warren has some of the calmest streets in New Jersey. In fact, on the list of safest communities in the state, the town sits at number 5.
Warren, with a population of 15,772 residents, suffered just 42 property crimes during a year. This included 11 burglaries and 6 stolen cars. The town had 0 violent crimes.
Given the crime rate of 266/100k people, Warren provides an excellent place to raise a family. In addition, the community has a median income of $94866 and a median home price of $399540.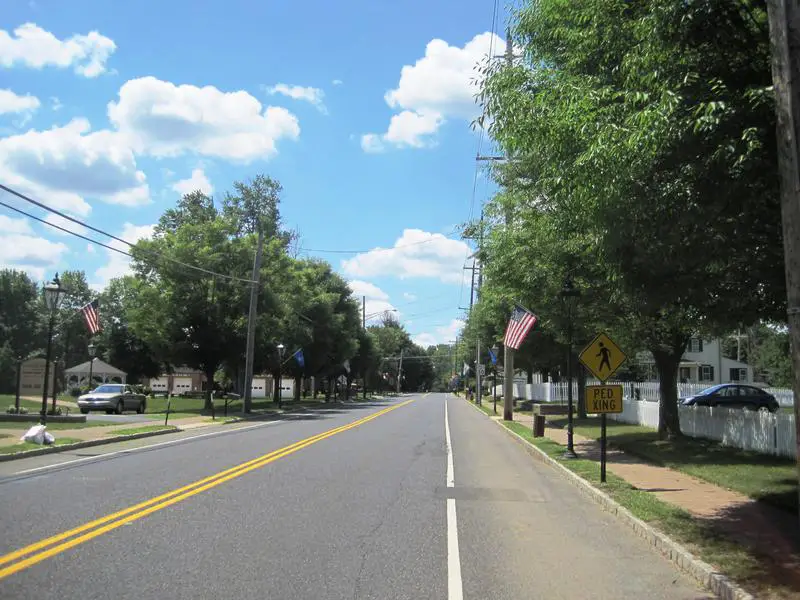 New Hanover takes the cake as the safest place to live in New Jersey for 2021 according to the most recent FBI data.
It's the start of what we are calling, the NJ11, the ten places in the state that had no violent crime reports in the last year. That total reduction in violent crime coupled with the safest rate of property crime was enough to get New Hanover to the top of the top.
New Hanover is located in Burlington County with median household incomes floating around $70,000 -- you don't need to commit crime when you have that much cash on hand.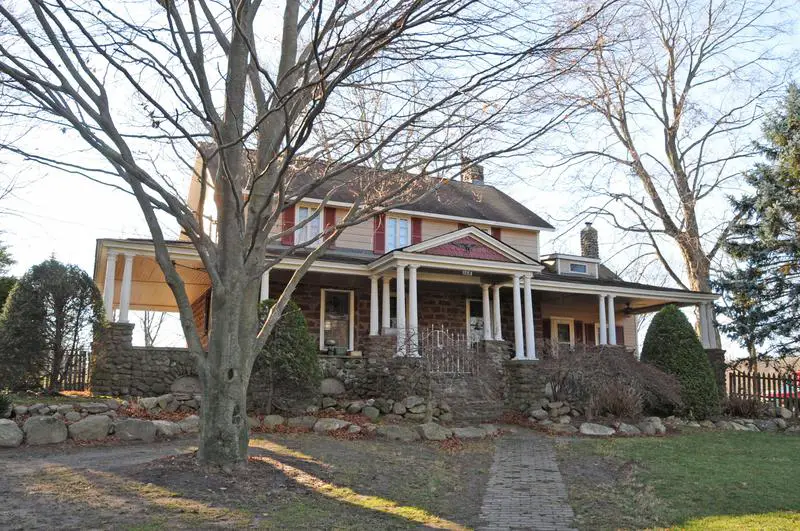 Next on our list of the top ten safest places to live in New Jersey is Park Ridge -- another Bergen county keeper that also ranks as one of the best places to live in the Garden State.
A miniscule property crime and violent crime rate, the city jumped way up the rankings this year to just crack into the top ten.
The city is very wealthy and incredibly well educated. And we all know that smart rich people have better things to do than steal candy from each other's babies.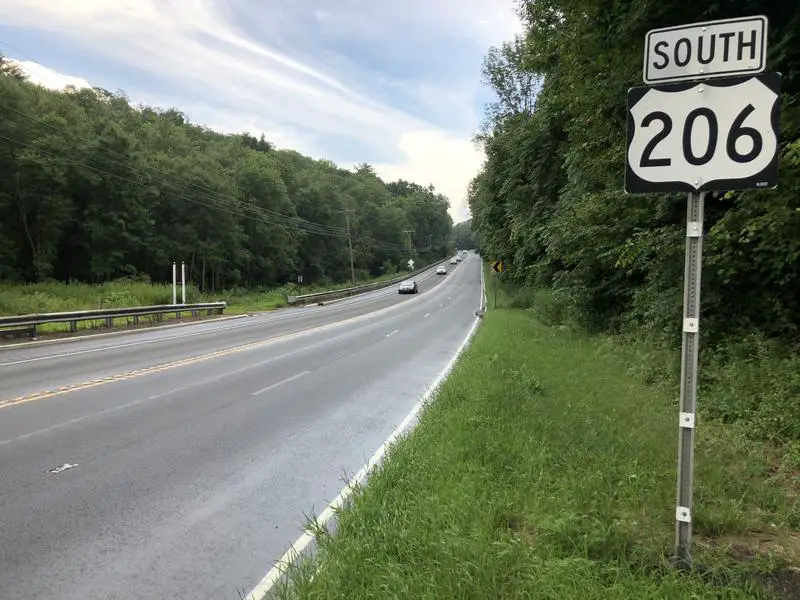 New Jersey is known as the most densely populated state in the country. As such, when you think of the area, you typically think of city life. Well, Andover is an exception. It's a relatively small town with plenty of rural charm - an easy drive from the Whittingham Wildlife Management Area. It's also one of the safest places to live in the state.
Located in the northwestern section of the state, Andover is home to 5,870 people. During the course of a year, the area reported 17, or a per-capita rate of 289/100k people. That ranks as the 23rd safest healthiest pace in New Jersey.
Things are even better when it comes to violence. The community saw 0 violent crimes over the course of the year.
In terms of its economy, Andover has a median home value of 399540 and a median income of $94866.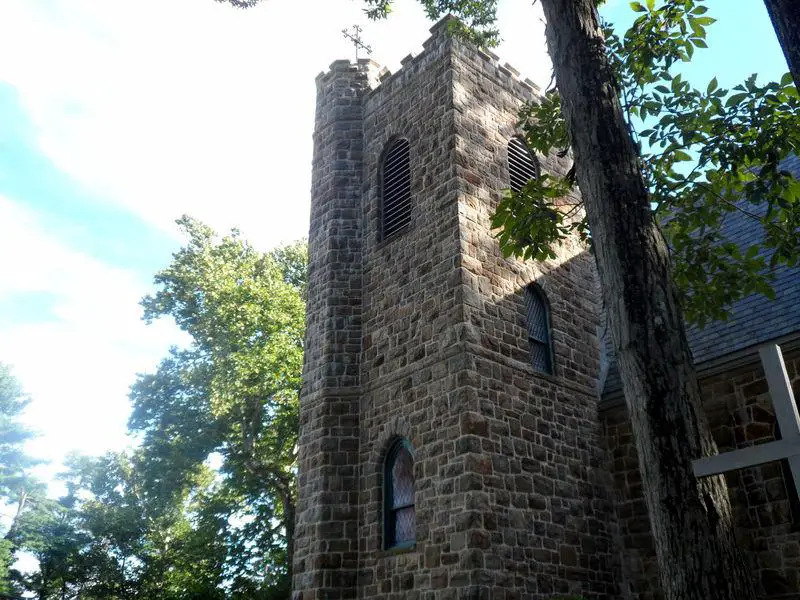 Want to get from Bernards Township, New Jersey, to the middle of the action in New York City? Just jump on I-78 and drive for about hour. This makes the town a perfect bedroom community for commuters to Manhattan. It doesn't hurt that the area also represents the number 9 safest place to live in the state.
Bernards offers an idyllic suburban existence. The median income equals $94866 and the unemployment rate comes in at 5.22. But safety represents the real headline attraction. In a community of 27,228 inhabitants, Bernards Township had just 83 property crimes in a year, including 15 burglaries and 14 cars stolen.
At the same time, violence is nearly nonexistent in the town. There were 0 violent crimes in a year.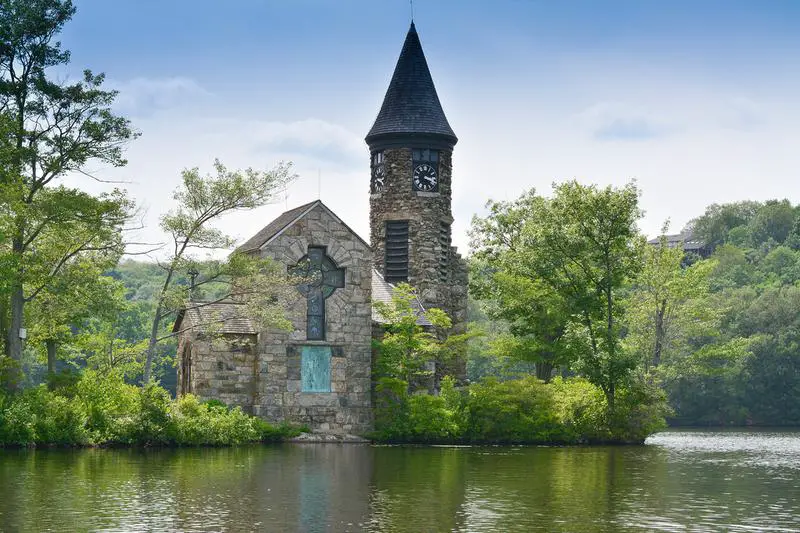 Kinnelon, New Jersey, exists as a kind of suburban dream. In fact, it's home to one of the oldest gated communities in the country. It also happens to be one of the safest locations in the state.
Kinnelon's high-end status is borne out in its stats. Median home prices sit at 570800 while the median income hovers at $158000. No wonder the town has become a haven for New York City commuters, with Manhattan just about an hour away.
But for resident of Kinnelon, safety remains a crucial draw. The area, with 9,984 inhabitants, experienced only 22 property crimes during a year. At the same time, it saw 1 violent crimes. These figures lead to an overall crime rate of 230/100k people.
How we calculated the safest cities in New Jersey for 2021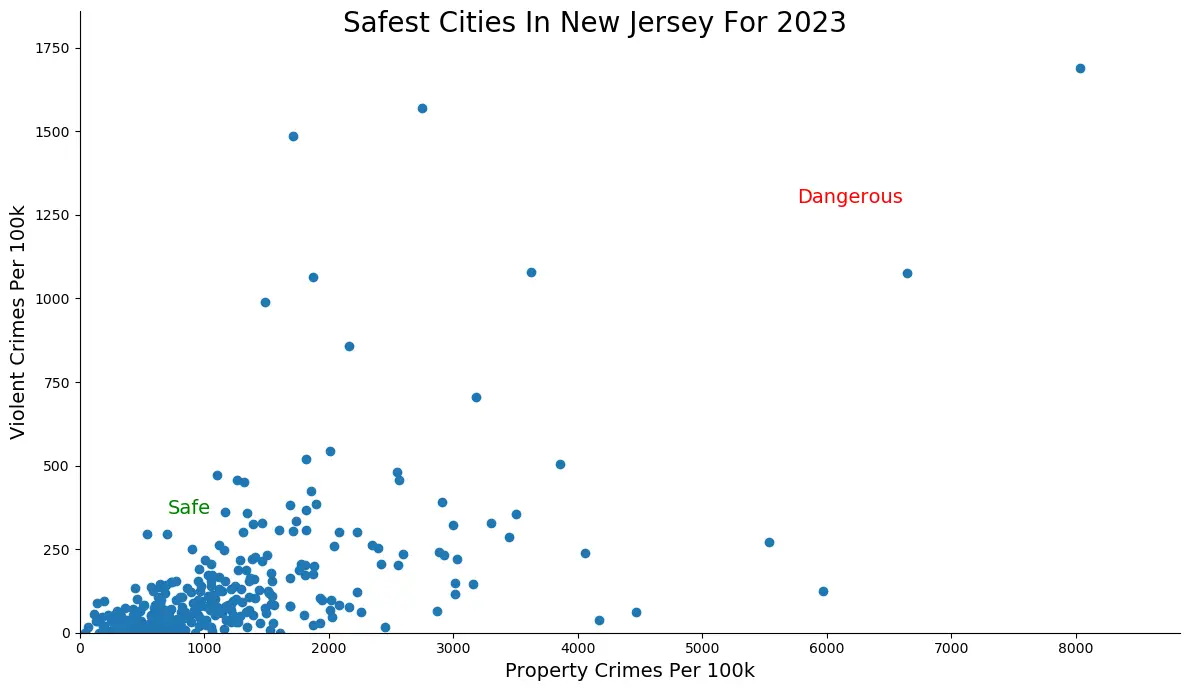 While there are surveys and public polls on what cities in a state are the safest, we didn't want to rely on speculation and opinion. Instead, we looked at the hard numbers from the FBI's most recent report of crime (Published Sept 2020) in New Jersey.
Specifically, we analyzed the
FBI's Uniform Crime Report
which summarizes the number of property crimes and violent crimes in each city per year. We used two criteria:
Violent crimes per capita (murders, assaults, rapes, armed robberies)
Property crimes per capita (thefts, burglaries, motor vehicle thefts)
For example, there were a total of 5 crimes committed in Matawan which had a reported population of 8,716. That means the number of crimes per capita is 0.0006 which translates into a 1 in 1,743 chance of being the victim of a crime.
We only looked at cities that have populations of more than 5,000 people reported to the FBI in 2019, the last reporting year. This left us with a total of 329 of the biggest cities in New Jersey to rank.
We ranked each city for each criteria from 1 to 329 where 1 in any particular category is the safest.
Next, we averaged each places two criteria to create a Safety Index. We crowned the place with the lowest overall Safety Score "The Safest Place In New Jersey" with any ties going to the bigger city. You can download the data here.
The safest city in New Jersey, based on our criteria, is Matawan. The most dangerous city in New Jersey? Atlantic City, where residents had a 1 in 18 chance of being the victim of a crime.
Note: This report is not an analysis of the effectiveness of local police departments, nor does it reflect the fact that people from out of town may come into a community and cause a crime. It simply looks at where crimes occurred most frequently, based on a city's population.
There You Have It - The Safest Cities In The Garden State
Looking at the data, you can tell that Matawan is as safe as they come, according to science and data.
But as most New Jersey residents would agree, almost every place here has its safe and not safe parts. So just make sure you're informed ahead of time.
Here's a look at the most dangerous cities in New Jersey according to the data:
Atlantic City
Bridgeton
Asbury Park
For more reading, check out:
Breaking Down Crime In The Safest And Most Dangerous Cities In New Jersey

Share on Facebook
Chris Kolmar has been in the real estate business for almost ten years now. He originally worked for Movoto Real Estate as the director of marketing before founding HomeSnacks.
He believes the key to finding the right place to live comes down to looking at the data, reading about things to do, and, most importantly, checking it out yourself before you move.
If you've been looking for a place to live in the past several years, you've probably stumbled upon his writing already.
You can find out more about him on LinkedIn.