The 10 Safest Cities In New Jersey For 2020
We used data and science to determine the places in New Jersey where everyone sleeps safe and sound.

Editor's Note: This article has been update for 2020. This is our sixth time rankings the safest places to live in New Jersey.
Swipe left for slideshow. Article continues below.
Article Table Of Contents
(Skip to section)
When you first think of New Jersey, Newark may come to mind. This city is best known as an airport hub. and not the safest city in the state.
Poor Jersey, a state that gets a bad rap in general. Other than it's proximity to New York City, Hoboken, and the famous Jersey Shore, what else does it have going for it?
Some of the safest places to live on the east coast is what. In particular, we took a took at the most recent FBI crime data to see which places in the Garden State are the safest. Turns out, Jersey is one of the safest places to live in America. Why is that?
According to U.S. News, New Jersey ranks #2 in education overall, with K-12 education ranking #3 in the U.S. Jersey's also got a booming economy. Johnson & Johnson, the baby company has their headquarters in New Jersey. The same goes for Prudential Financial and Merck. It's also kind of expensive to live here.
So grab some Taylor Ham, a nice bagel, and fresh corn as we look at the safest places in New Jersey.
What are the safest places to live in new jersey for 2020? Using the latest FBI crime data, New Hanover ranked #1 on our top ten safest cities in New Jersey for 2020.
If you're looking for a safe place to call home in the Garden State, look no further than New Hanover.
Read on to see if your city ranked in our top ten and to learn more about how we got our ranking.
For more reading on safe places to live in and around New Jersey, check out:
The 10 Safest Cities In New Jersey For 2020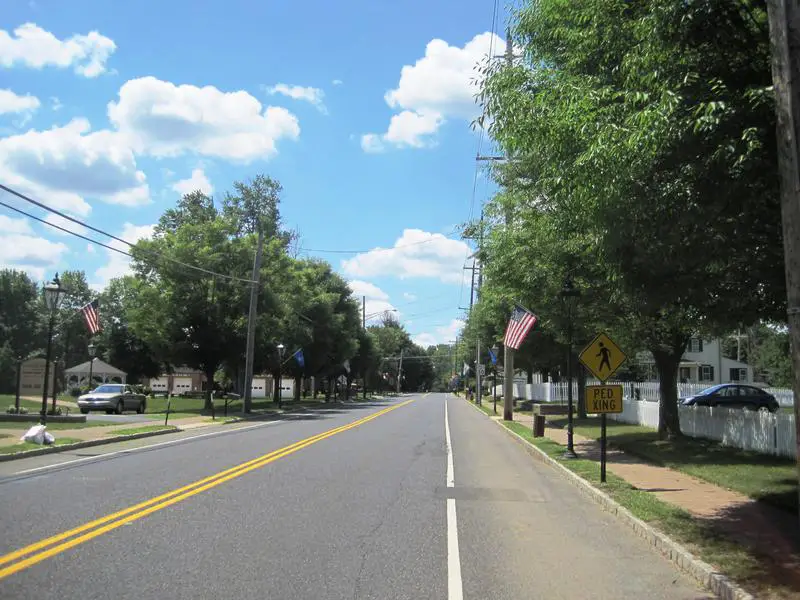 New Hanover takes the cake as the safest place to live in New Jersey for 2020 according to the most recent FBI data.
It's the start of what we are calling, the NJ11, the ten places in the state that had no violent crime reports in the last year. That total reduction in violent crime coupled with the lowest rate of property crime was enough to get New Hanover to the top of the top.
New Hanover is located in Burlington County with median household incomes floating around $70,000 -- you don't need to commit crime when you have that much cash on hand.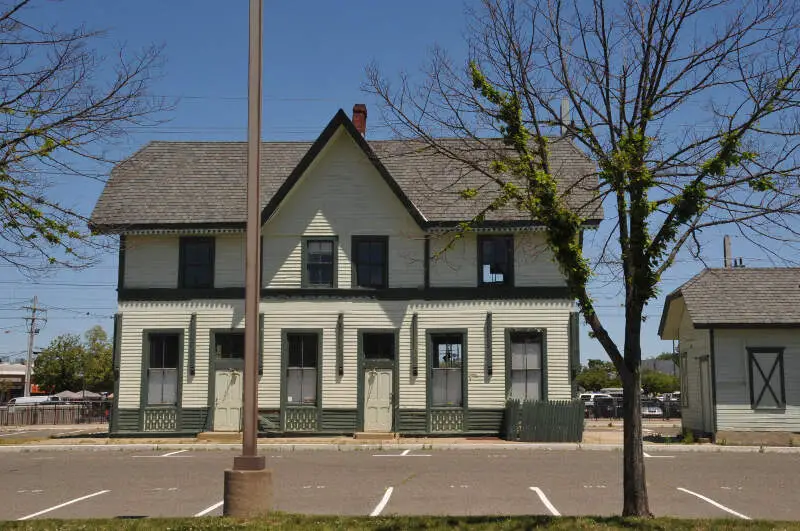 Our next stop around NJ's safest places brings us to Matawan -- and we still haven't had to pump our own gas as we've made the trip.
Matawan is a great place to live in Monmouth county because it's super safe and actually somewhat affordable by New Jersey standards.
Home to the annual KiDz HuB Awards Gala and plenty of escape rooms, there's so much to do that you'd never have time to even think of committing a crime. Or you probably went to sleep before 10pm and just weren't up late enough to even bother trying to steal something from a neighbor.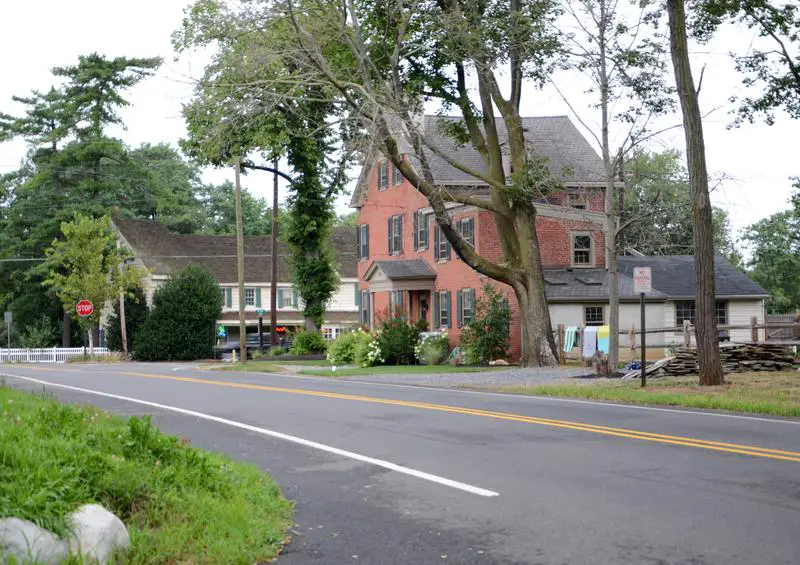 Chesterfield NJ, home to the first African American winner of the Top Fuel National Hot Rod Association championship and the blacksmith who in 1797 received the first patent for a cast iron plow, can now add being the third safest place in New Jersey for 2020 according to HomeSnacks to its list of accomplishments.
We know, it's a big deal.
The town of some 7,500 people is part of the NJ11 while also ranking as having the thirteenth best property crime rate in the state. That means you have a much higher chance of running into your ex-girlfriend in the library than ever getting your purse stolen. TripAdvisor suggests stopping by Russo's Orchard Lane Farm if you're ever in town.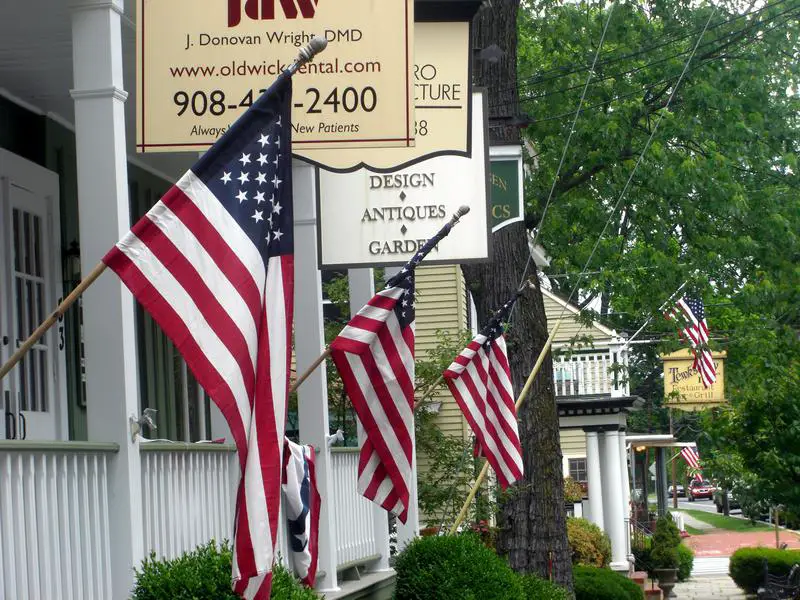 Growing up in Mendham, NJ, I had always heard of the mythical Tewksbury, but never thought it was real for some reason. Well, this proves me wrong as it ranks as an even safer place than my little town where no crime ever seemed to happen.
Tewksbury is part of the NJ11 along with placing in the top 20% for property crime -- a combo that lands it fourth overall safest in New Jersey.
So what is there to know about Tewksbury besides it's home to some giant homes? Well, Christine Todd Whitman was born here and there's The Tewksbury Historical Society that can give you much more of a background on how the town has grown up over the centuries.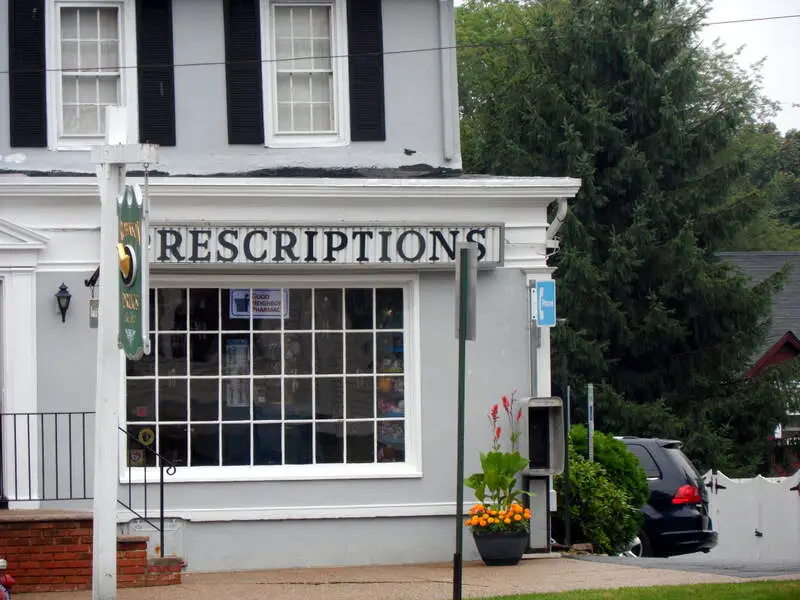 Living in Mendham is pretty sweet, as evidenced by the perfect 10/10 overall snackability score the township received on our scale, and the fact that I grew up there.
Part of that score is based on safety, and with zero violent crimes and a property crime rate nearly 12 times lower than the national average, it's not hard to see why Mendham earned high marks in this category. Honestly, the biggest criminals you could find at Jockey Hollow are folks who let their dogs run off-leash. This next-level security doesn't come cheap though. As one former resident commented, "everyone in Mendham is rich -- it's just an order of magnitude to understand how rich you are compared to your neighbor."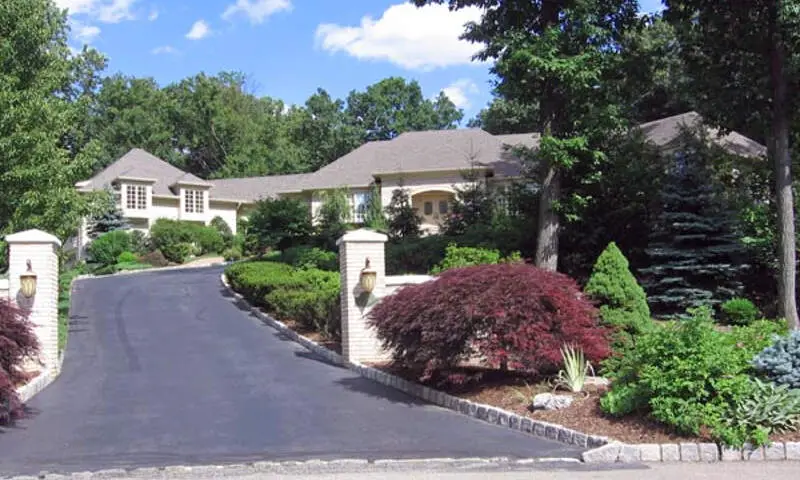 A suburb of NYC, North Caldwell is another mega-rich, super-safe place to live.
North Caldwell didn't have any violent crime and only 14 property crimes in 2018, so you're good to leave your Amazon packages on the porch for as long as you like. North Caldwell is no stranger to shining on our lists; we already named it the best place to live in New Jersey in 2019. But with an unfortunate 1/10 affordability ranking on our snackability scale and a median home price of $730,000, you'd better start saving if you want to live in this paradise.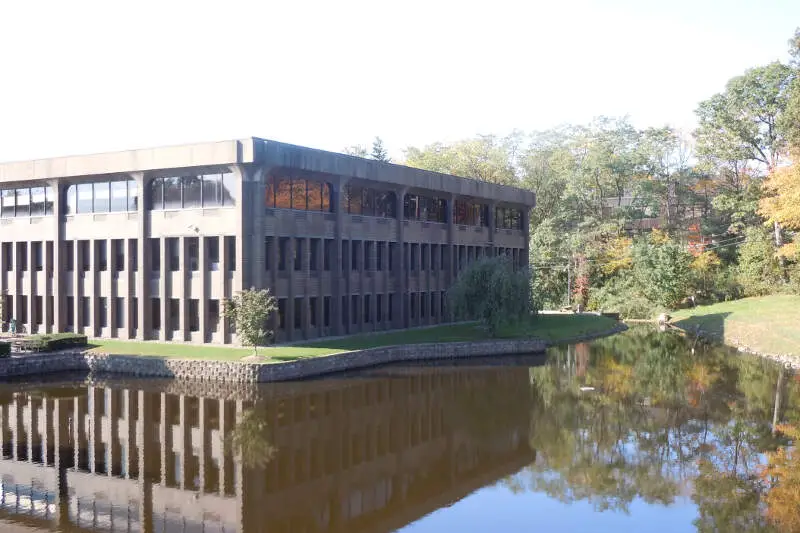 Located on the border of New York State, Montvale ranks as the seventh safest place in New Jersey. Montvale had extremely low levels of property crime, with residents facing a basically non-existent 1 in 436 chance of being the victim of a property crime in 2018.
In other words, you have a better chance of discovering a prehistoric sea monster living in Lake Tappan than of being robbed or beaten up in Montvale.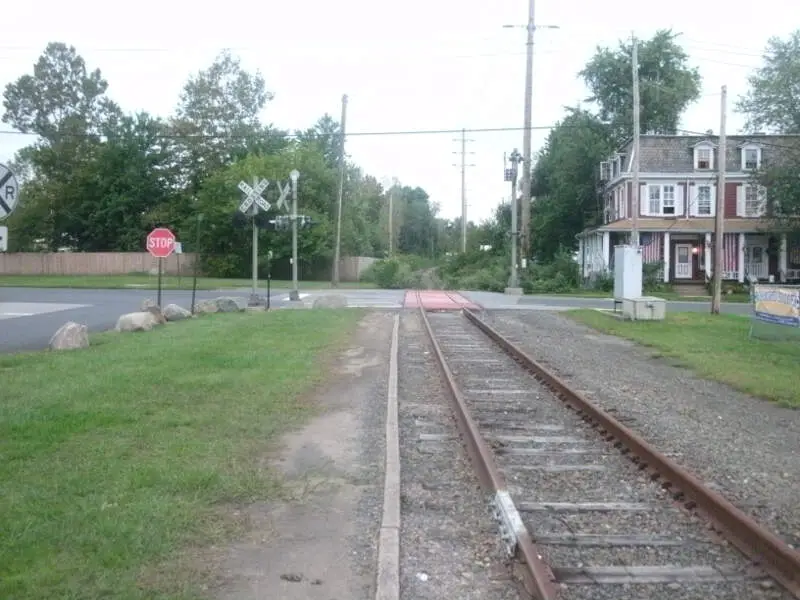 Norwood doesn't experience a whole lot of crime. The borough had no violent crimes and averaged just over one property crime a month. I just hope the Norwood Police Department isn't getting bored with such little action to be had. Even after you leave the trails at Rockleigh Woods Sanctuary, you'll still be in a sanctuary as long as you're in Norwood.
Norwood is just 15 minutes southeast down the road from #7 safest Montvale.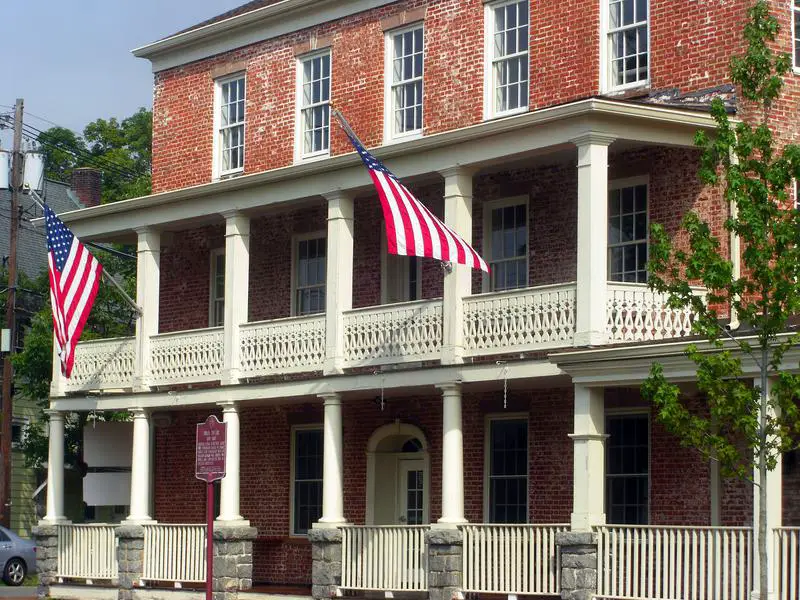 After a day romping around the state park and munching cider hot dogs from Hacklebarney Farm Cider Mill, what do you do in Chester? Well, you definitely don't get accosted by a criminal, that's for sure. Chester made some big gains in safety over the past year, with the township jumping up 18 spots to achieve the ninth spot in 2020.
Chester is about 40 miles west of New York City and I'm proud to say I was employee of the month at the Chester Movie theater back in January 2005.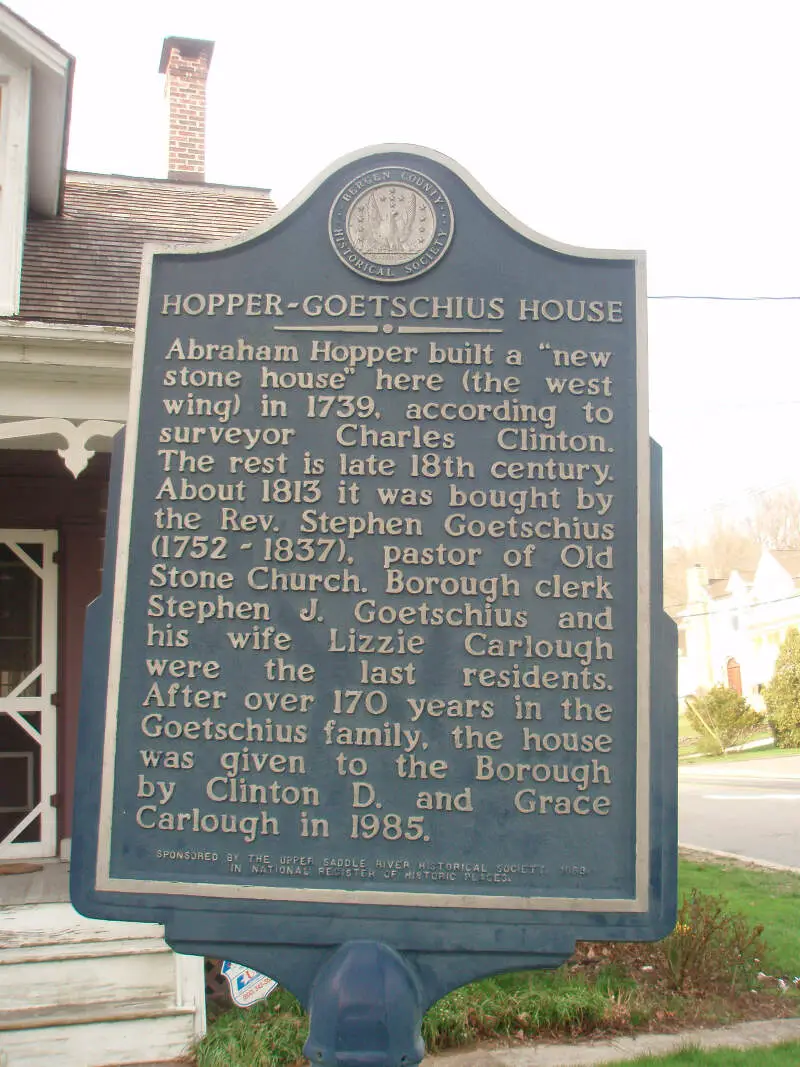 Like all the other cities on this list, Upper Saddle River didn't have a single violent crime in 2018, so its position on this list is based solely on a comparatively higher property crime rate. Don't take that to mean that property crime is common here though; it's still eight times less common than the national average.
And there are other perks to living in Upper Saddle River. For instance, the borough has a poverty rate under 1%, got a 10/10 on our snackability scare in both housing and education, and was only one spot away from making the cut for our list of best places to live in New Jersey back in 2019.
How we calculated the safest cities in New Jersey for 2020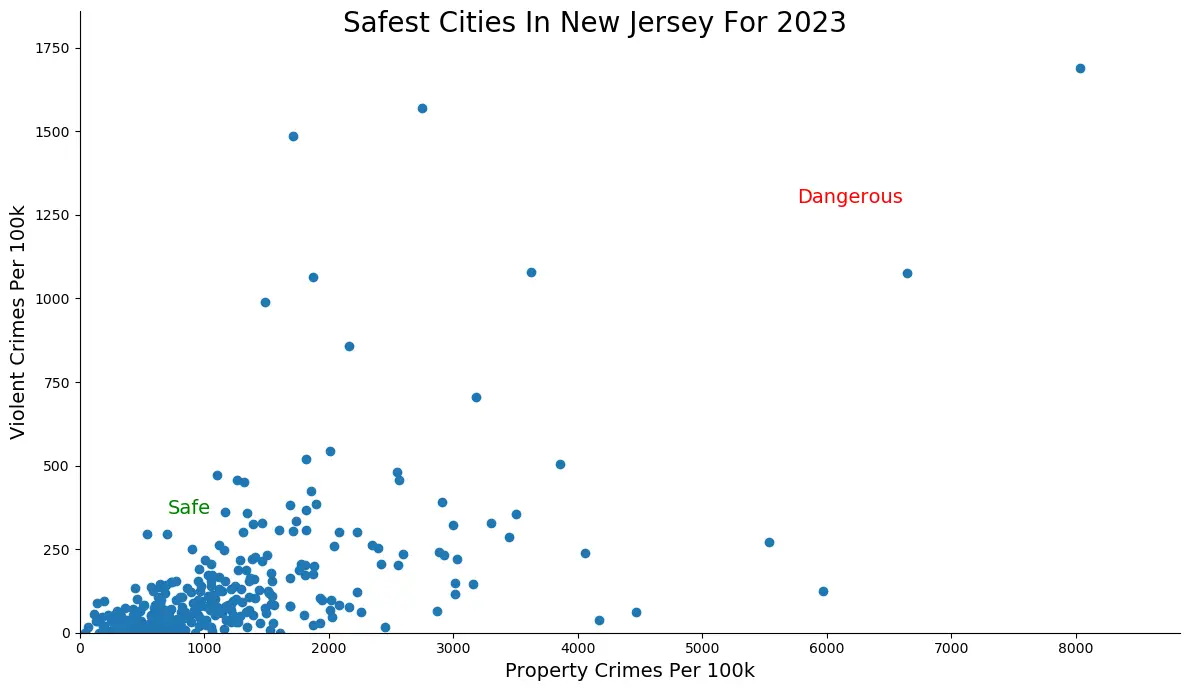 While there are surveys and public polls on what cities in a state are the safest, we didn't want to rely on speculation and opinion. Instead, we looked at the hard numbers from the FBI's most recent report of crime (Published Sept 2019) in New Jersey.
Specifically, we analyzed the
FBI's Uniform Crime Report
which summarizes the number of property crimes and violent crimes in each city per year. We used two criteria:
Violent crimes per capita (murders, assaults, rapes, armed robberies)
Property crimes per capita (thefts, burglaries, motor vehicle thefts)
For example, there were a total of 2 crimes committed in New Hanover which had a reported population of 7,504. That means the number of crimes per capita is 0.0003 which translates into a 1 in 3,752 chance of being the victim of a crime.
We only looked at cities that have populations of more than 5,000 people reported to the FBI in 2018, the last reporting year. This left us with a total of 331 of the biggest cities in New Jersey to rank.
We ranked each city for each criteria from 1 to 331 where 1 in any particular category is the safest.
Next, we averaged each places two criteria to create a Safety Index. We crowned the place with the lowest overall Safety Score "The Safest Place In New Jersey" with any ties going to the bigger city. You can download the data here.
The safest city in New Jersey, based on our criteria, is New Hanover. The most dangerous city in New Jersey? Wildwood, where residents had a 1 in 14 chance of being the victim of a crime.
Note: This report is not an analysis of the effectiveness of local police departments, nor does it reflect the fact that people from out of town may come into a community and cause a crime. It simply looks at where crimes occurred most frequently, based on a city's population.
There You Have It - The Safest Cities In The Garden State
Looking at the data, you can tell that New Hanover is as safe as they come, according to science and data.
But as most New Jersey residents would agree, almost every place here has its safe and not safe parts. So just make sure you're informed ahead of time.
Here's a look at the most dangerous cities in New Jersey according to the data:
Wildwood
Asbury Park
Camden
For more reading, check out:
Breaking Down Crime In The Safest And Most Dangerous Cities In New Jersey

Share on Facebook
Chris Kolmar has been in the real estate business for almost ten years now. He originally worked for Movoto Real Estate as the director of marketing before founding HomeSnacks.
He believes the key to finding the right place to live comes down to looking at the data, reading about things to do, and, most importantly, checking it out yourself before you move.
If you've been looking for a place to live in the past several years, you've probably stumbled upon his writing already.
You can find out more about him on LinkedIn.