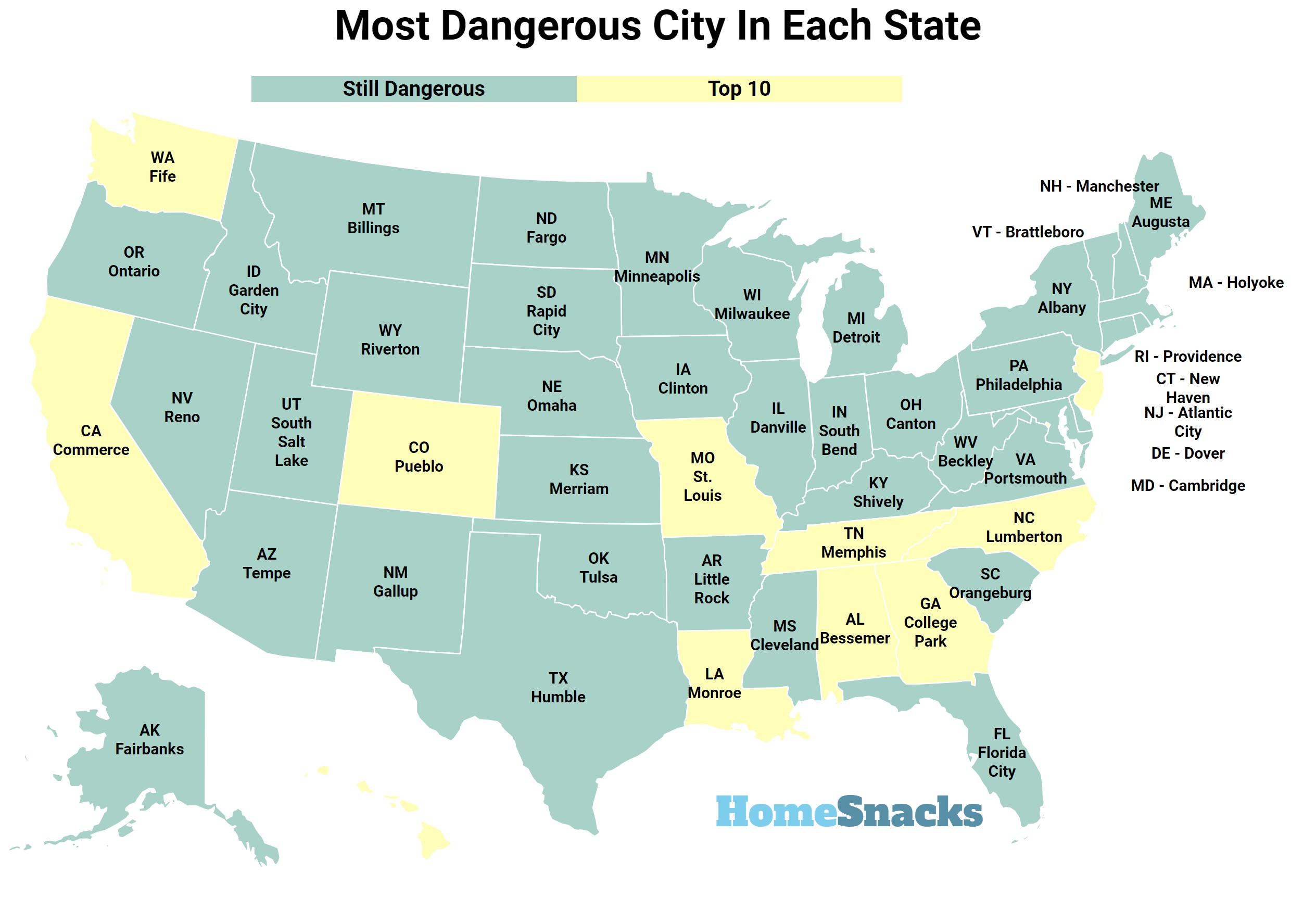 Plain and simple, there are some cities in the country that are more dangerous than others. The problem is, you need to actually look at the crime data to know which is which.
And that's where this report comes in.
Using Saturday Night Science, we're taking a look at the most dangerous city in each sate. These are some of the most dangerous places to live in each state where crime remains stubbornly high.
The Most Dangerous Of The Dangerous For 2023
The job of deciding the most dangerous of the dangerous U.S. cities for 2023 had to be left to the numbers.
Want to know the most dangerous of the dangerous city in your state, take a look below to see where you can might need to sleep with one eye open at night.
For more reading, check out:
---
Table Of Contents: Table | Methodology | Summary
---
Most Dangerous City In Each State For 2023
How We Determined The Most Dangerous Citiy In Each State
The FBI releases detailed breakdowns of where crimes occurred across America. We used the most recent available data to perform the analysis for this study. Specifically, we used the Crime In The US Report.
The report has data on 9869 cities and towns across America. However, we only wanted to consider places with at least 10,000 people, you know, cities.
That left us with a set of 3544 cities in America to rank using the following criteria:
Violent Crimes Per Capita
Property Crimes Per Capita
We ranked all the cities from 1 to 3544 for both of the criteria with the most dangerous cities being ranked 1. We then took the average of the two rankings to create a danger score.
Finally, we took the city in each state with the highest danger score to create the map.
It's important to note that this methodology does not determine the most dangerous cities in America. Although, you'll typically find these cities amongst the most dangerous.
Summary: Wrapping It Up In A Giant Safety Blanket
There you have it — the most dangerous of the dangerous cities in America. These are the places where crime is high and people don't sleep safe and sound.
For more reading, check out:
Dangerous Each Places By State