Click to enlarge
Getting tired of the never-ending work grind? Does Friday seem to take forever to get to but the weekend passes quicker than any top-level NFL player?
We hear you. Having a career seems like a dream come true when you are in college, but once real life really starts, you look forward to breaks every once in a while. But what about a break that lasts longer than your ten days of paid time off? Retirement. Those years every hard worker yearns for, but retirement age seems to be some far off number.
When you dream of your retirement years, what comes to mind? Sitting on the beaches of North Carolina, eating a BBQ sandwich? Hiking through the Garden of the Gods in Colorado? Volunteering at your favorite nonprofit?
Would you retire only to start a smaller job, like working in a bike shop, tutoring kids, or selling your crafts on Etsy? Would you become a socialite and make the next best book club or networking events?
Whatever it may be, the hardest part about retirement is deciding what to do with it. While we can't help you find your passion, we can help you with one decision: where to live.
Perhaps you planned to live in the city you currently reside or move to be closer to your family. But maybe you are an adventurer and want to live life to the fullest in a new place after you stop working those 40+ hour work weeks. If so, where would you go?
You might think of Florida or California when you think of "retirement" states, but would Alabama come to mind?
Find out where the best of the best states to retire are in the U.S.
Here are the 10 best states to retire in America for 2023:
Of course, Florida would come up on our ranking, because who doesn't like warm weather, beautiful beaches, Disney, and affordability? Its place as champion of retirement states is unquestionable.
But what about Delaware or South Carolina?
What makes these states so great for the post-career life? Maybe you want to live closer to Washington, D.C. without paying the premiums? Perhaps all you want in life is to sit on your porch, sipping iced tea and reading a good book.
Curious about our rankings? Read on to learn more about our methodology and to see what makes each of these states the best of the best for retirement.
For more reading, check out:
These Are The 10 Best States To Retire In The United States For 2023
As if you didn't know, central Florida is the pickleball center of the world, where seniors gather regularly for tournaments. That alone might be enough to entice you into moving to the Sunshine State.
If you're looking to party with your pickleball peers until you die, you'd be in good company. Florida has the most seniors of all other states, where you'll find a lot of perfume and mumus.
But the main attraction for retirees to the Sunshine State must surely be the tax situation. Florida has no state income tax, estate tax or inheritance tax, and it doesn't tax Social Security or other retirement income, either.
And in case you hadn't heard, Florida's weather ranks 2nd best in the nation behind Hawaii. But let's be real – this place is a damn swamp for 6 months a year. So, you'd have to decide, would you rather hide inside all summer down here in Florida, or hide inside all winter in places we talked about earlier like New Hampshire.
Or, if you're lucky enough to be a snowbird, you have two homes and go back and forth.
Population: 21,339,762
Rank Last Year: 1 (No Change)
Median Age: 42.3
Median Income: $61,777
More On Florida: Photos | Rent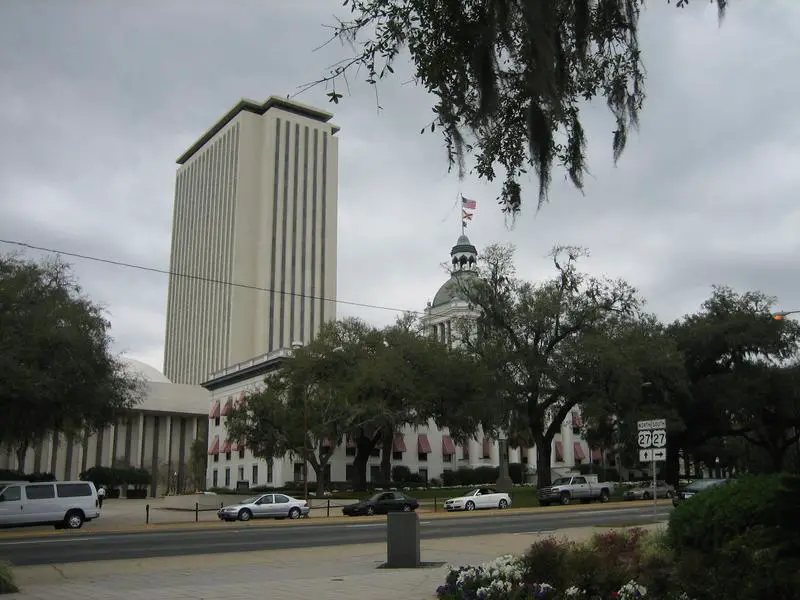 This state may come as a surprise for those looking for the best state ever to retire in. Perhaps Delaware isn't a state you dream about when you are working a long shift at work. Yet, Delaware ranks second in best states to retire and the data supports it.
Delaware ranks 6th in density, 9th in percent of households with kids, and 9.5th for median age. Delaware also has a major perk of being close to Washington, D.C. so you can have a calm weekend or a rocking one out on the town.
Population: 981,892
Rank Last Year: 2 (No Change)
Median Age: 41.1
Median Income: $72,724
More On Delaware: Photos | Rent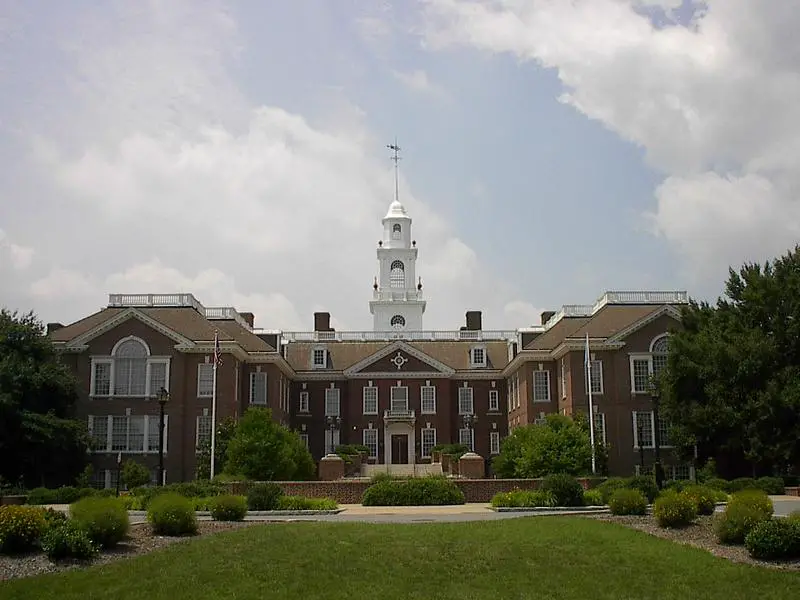 Source: Public domain
Our first stop? The really pretty state of South Carolina.
Why, you ask, is South Carolina such an amazing place to retire, potentially?
If the mild weather and southern charm of the Palmetto State aren't enough of a retirement draw, the affordability sure should be. On top of below-average living costs, the tax situation goes easy on a fixed income in South Carolina, where you have low property taxes, and they don't tax inheritances or Social Security benefits.
In comparison, our worst place to retire is New York, where the cost of living is the 3rd worst in the country, the weather kinda sucks, and it's not very tax friendly. At all.
Population: 5,078,903
Rank Last Year: 3 (No Change)
Median Age: 39.8
Median Income: $58,234
More On South Carolina: Photos | Rent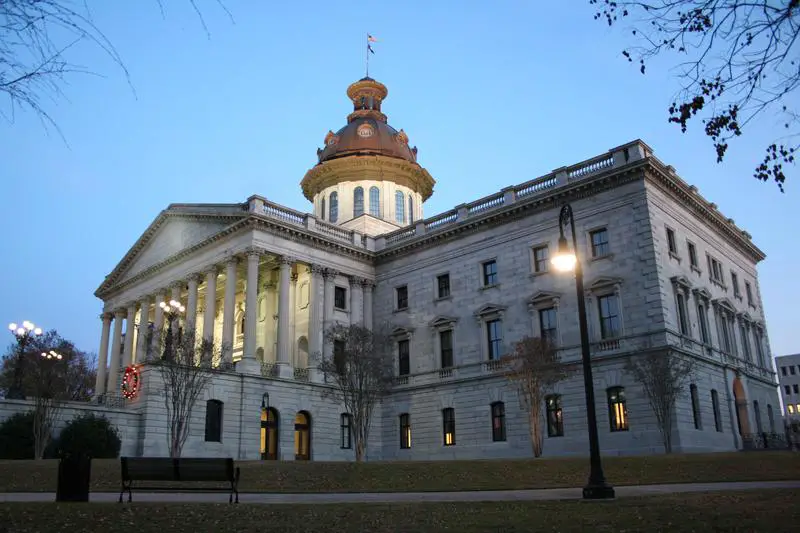 Source: Public domain
The smallest state in the U.S. has a big heart for retirement folks. Rhode Island is a state made for the academically-inclined, those who enjoy sailing, small towns, and colonial architecture. It's also close enough for weekend trips to New York City or Boston so you can have the nightlife without living in it.
Rhode Island ranks 2nd in density, has low crime rates, and is a family-friendly state.
Population: 1,091,949
Rank Last Year: 4 (No Change)
Median Age: 40.0
Median Income: $74,489
More On Rhode Island: Photos | Rent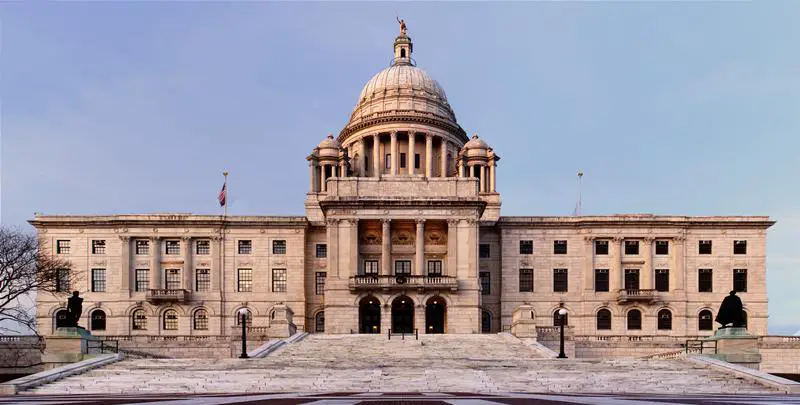 Going up north for number 8 on our list. New Jersey is a state that many people feel are inferior to its neighbor, New York. However, New Jersey has its own perks. Like affordability. In New Jersey, you can eat Hershey's chocolates all you want fresh from the factory. You can also visit New York City without spending an arm and a leg on rent that will drain your pension and ending your retirement early.
New Jersey has low crime and is filled with people for you to socialize with that are outside of the office life.
Population: 9,234,024
Rank Last Year: 5 (No Change)
Median Age: 40.0
Median Income: $89,703
More On New Jersey: Photos | Rent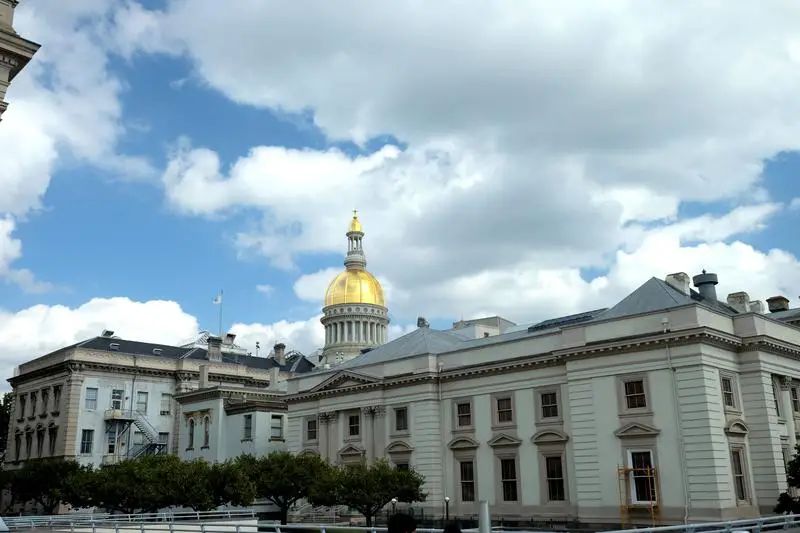 Of course, Hawaii's a great place to retire. If you can afford it. Cause this state has a lot to do to keep a 65 and a half year old entertained for the rest of his or her lifetime.
But the cost of living is just a joke. Hawaii is by far the most expensive state to live in, with an 87% above the US average cost of living.
However, taxes are below average and health care costs are surprisingly affordable at 12% below the national average. The hospitals here are great, seniors here are very active, there's a large amount of community activities.
And you KNOW there's pickleball courts everywhere. But we have to imagine it since we couldn't visit.
The average cost a year to retire in Hawaii is $65,432 a year.
Population: 1,453,498
Rank Last Year: 7 (Up 1)
Median Age: 39.6
Median Income: $88,005
More On Hawaii: Photos | Rent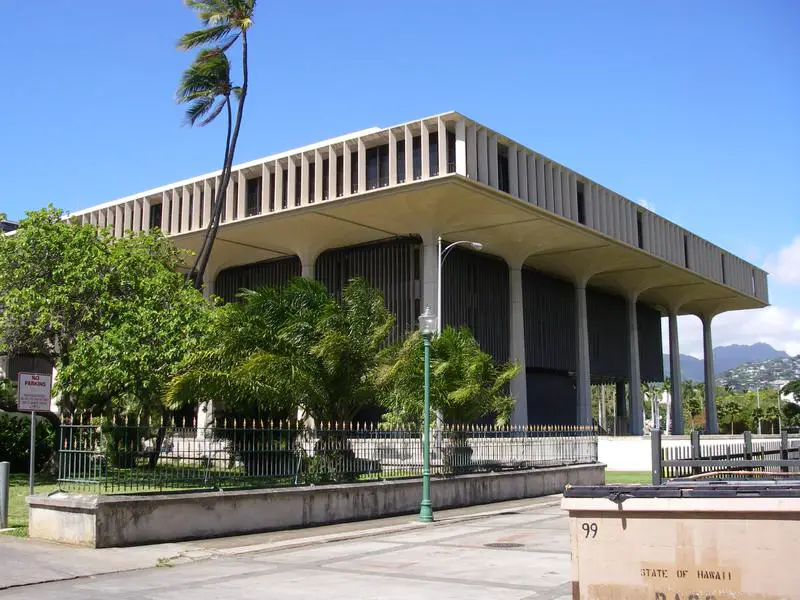 Source: Public domain
Population: 10,062,512
Rank Last Year: 6 (Down 1)
Median Age: 39.8
Median Income: $63,202
More On Michigan: Photos | Rent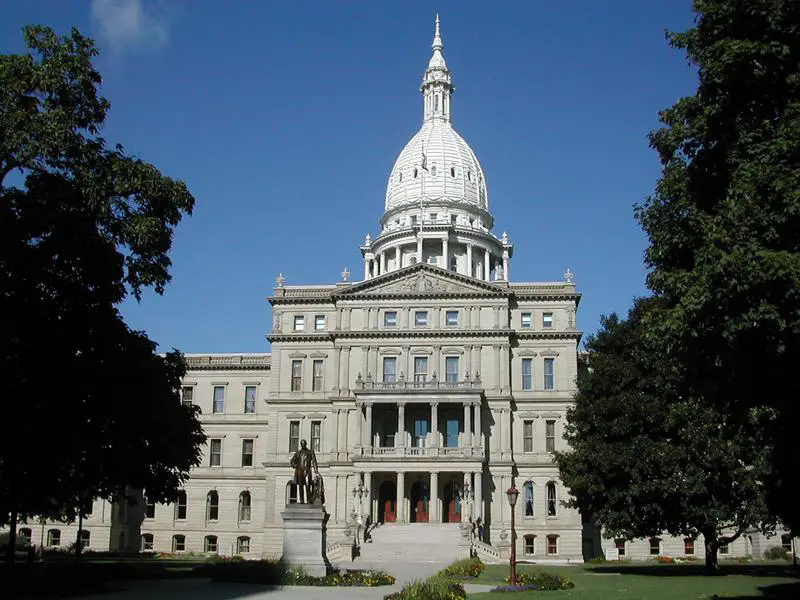 Population: 12,970,650
Rank Last Year: 8 (No Change)
Median Age: 40.8
Median Income: $67,587
More On Pennsylvania: Photos | Rent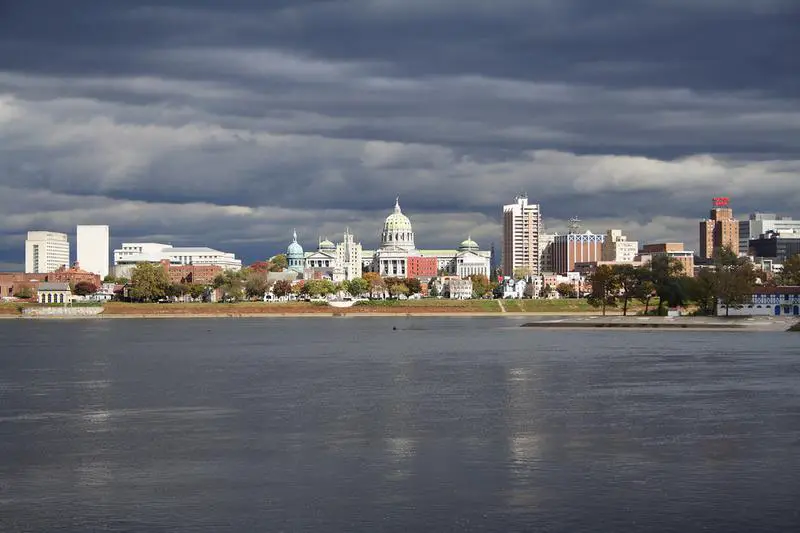 Population: 3,605,330
Rank Last Year: 9 (No Change)
Median Age: 41.0
Median Income: $83,572
More On Connecticut: Photos | Rent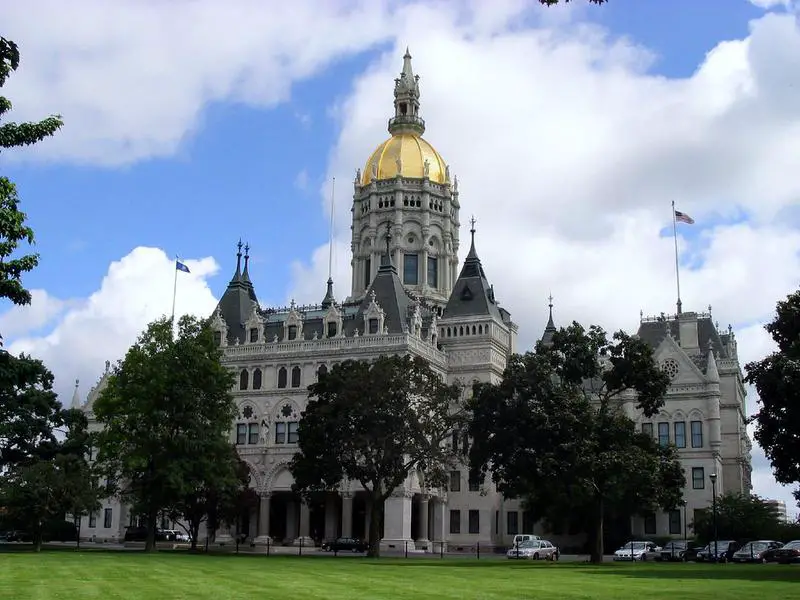 Maryland is a state known for its proximity to Washington, D.C. You can reap the affordability of Maryland and use those savings for nights out in D.C. But Maryland has its own great cities to explore as well. Baltimore is a bustling city ready for adventure–just look up its famous boardwalk.
Maryland has high density, meaning you can find loads of people who share your hobbies and interests. And if you want to spend your retirement helping with local universities, Maryland has one of the highest colleges per capita ranks in the country.
Population: 6,148,545
Rank Last Year: 10 (No Change)
Median Age: 38.9
Median Income: $91,431
More On Maryland: Photos | Rent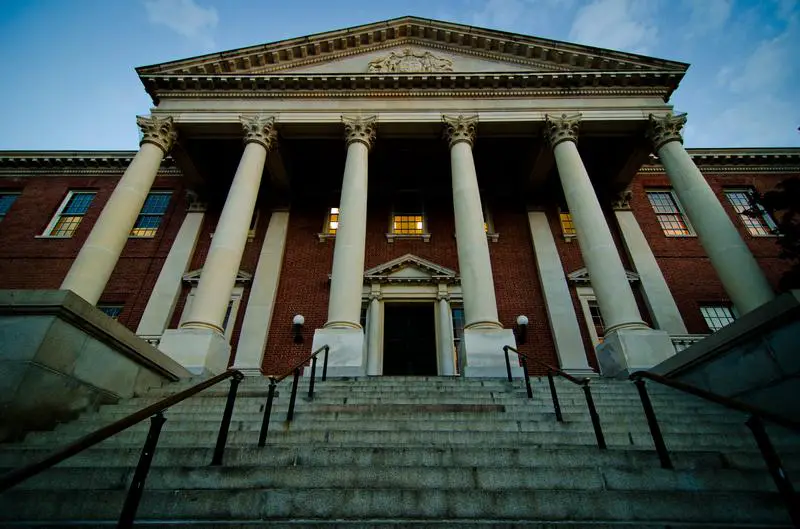 How We Determined The Best States To Retire In The US For 2023
To create our list of the best states in America to retire, we first used the most recent American Community Survey Data from the Census combined with data on colleges from the CollegeScorecard to get our universe of data.For each state excluding DC, we looked at the following criteria:
Colleges per capita
Density (Things to do)
Latitude (The further south the better)
Median age (higher is better)
Households with kids(lower is better)
We then ranked each state on each criteria from one to 50, with the lowest number being the best.
Finally, we took the average rank across these criteria. The state, in this case Florida, with the lowest average rank was crowned the best of the state to retire — a place for you to start your second career.
And it definitely confirmed the obvious which gave us faith in the data.
Read on for details on the top ten states.
Hanging Up The Cleats On The Best States To Retire In America For 2023
So where do you envision yourself? Are you a New Yorker searching for a calmer place than Manhattan, but not willing to move too far away? Perhaps Rhode Island is your retirement state of choice. If you are looking for a quiet nook to write a book or fish for hours a day, maybe you should think about the South.
No matter where you choose, you can be sure that any state on this ranking will give you an exciting place to spend your retirement. Whether you are a city-dweller or country farmer, there is a state perfect for you.
Motivated to work towards your dream retirement? Hopefully, the weeks will be easier knowing that there are states for everyone that can be affordable and fun.
Here's a quick look at the bottom of the list of the best states to retire:
Alaska
South Dakota
North Dakota
For more reading, check out:
Detailed List Of The Best States To Retire In The US For 2023