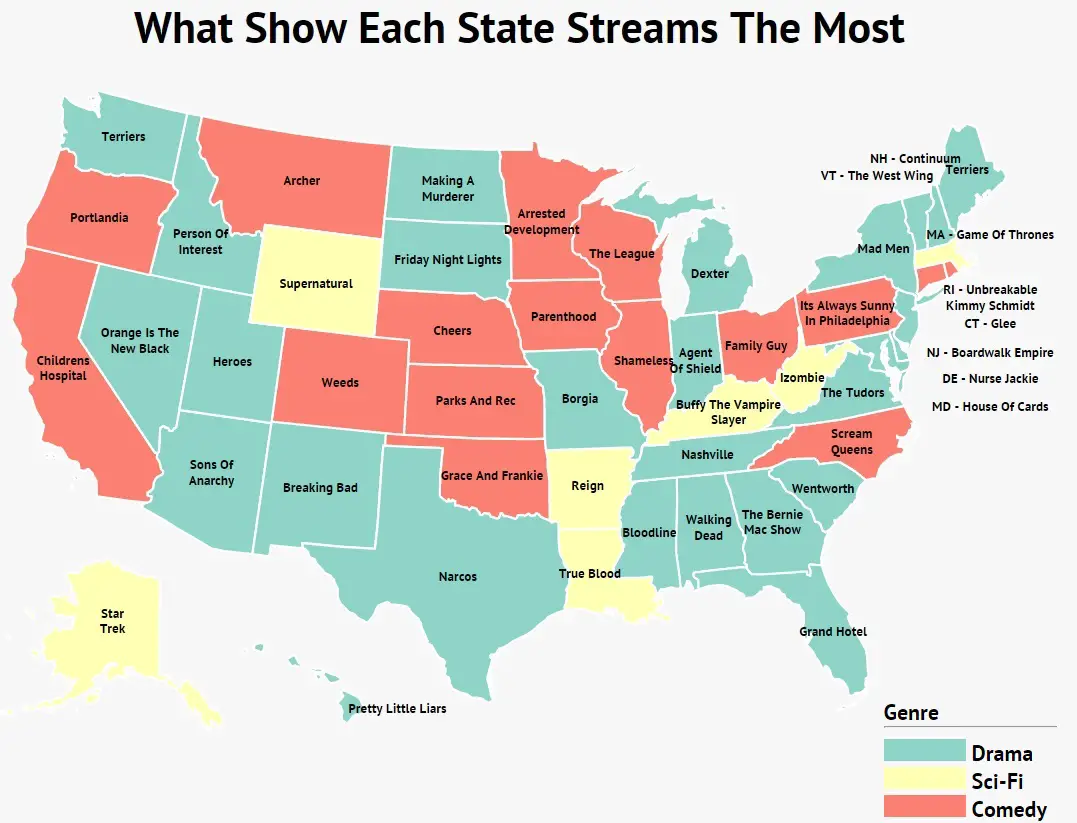 We've become a binge watch nation.
Did you know that about 45% of American households subscribe to an online streaming service like Netflix, Hulu and Amazon? That's according to Nielsen, the company that used to measure the number of hours Americans watched television shows. And before that, they measured how much radio exposure we were getting.
That's a lot of streaming. (And, we aren't sure if they took into account the fact that many homes are using shared accounts. Meaning, one person pays, and three other family members and friends get free access.)
We're also a bunch of cord cutters. Every day, thousands of Americans decide no more paying for cable channels they don't want.
Why wait till next week for your program when you can watch all 75 episodes of "Friday Night Lights" in one week? And with Netflix originals such as "Bloodline" (you need to watch this one, seriously) and "House Of Cards," it seems like we're never going back to regular ole' cable again.
So, what shows are we all binge watching right now? Since Netflix, Hulu and Amazon don't release the exact results on a state-by-state basis, we simply had to turn to Google Trends to see which programs are being Googled the most in each state. The results? Interesting.
Many things stand out. For instance, programs like "Portlandia" are the most popular in Oregon (duh), and "It's Always Sunny in Philadelphia" is most popular in Pennsylvania.
Bernie Mac's black comedy is popular in the south, New York still thinks "Mad Men" is cool, and the weirdos in North Dakota are obsessing over "Making Of A Murderer."
Are the people in Nebraska just now discovering "Cheers?" It's like they're 30 years behind the rest of America. Oh wait…that's right. It's Nebraska. Check out the map below.