Editor's Note: We updated this article for 2020. This is our fourth time ranking the most liberal cities in America.
Swipe left for slideshow. Article continues below.
It seems like politics is everywhere now in American life. From the constant 24 hr news cycle to the conversations, everyone has an opinion on everything now a days.
On the bright side, you hold the power to change things with your vote. And these cities voted…
For liberals.
Specifically, we wanted to know – which cities in America are bastions of liberal thought? Put differently, which cities have the highest number of liberal voters.
Turns out Berkeley, CA is the most liberal city in America — not a huge surprise, but not our guess of San Francisco.
After analyzing every single city in America with a population greater than 100,000 — a total of 306.
The 10 Most Liberal Cities In America For 2020
If you're wondering, Tyler, TX is the most conservative city of all in America.
And to be clear, we didn't form this list based on our own biases — we relied on the cold hard data. For more on how we ran the numbers, keep on reading. Then we'll take a closer look at each of our top 10 most liberal cities in the good ole US of A.
Feel free to check out the best places to live in the country. Or, if you're into negative (and humorous), you can check out our report on the 10 Worst Places to Live in America.
The 10 Most Liberal Cities In America For 2020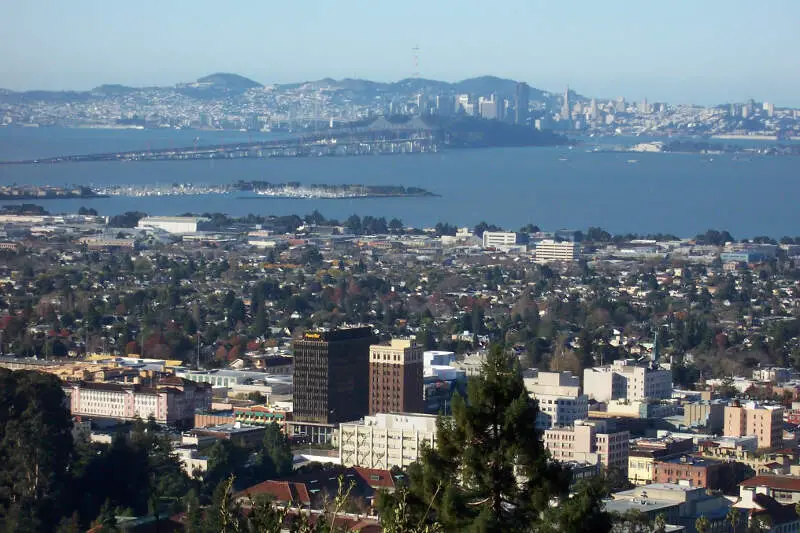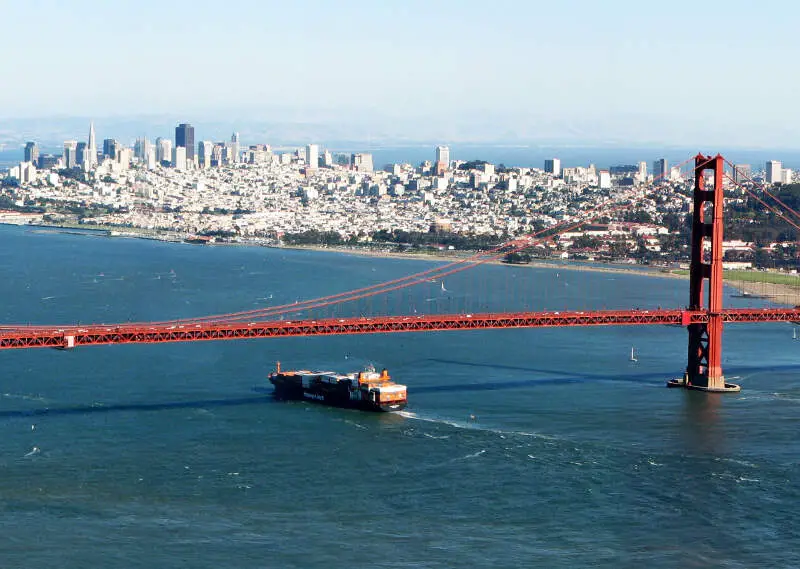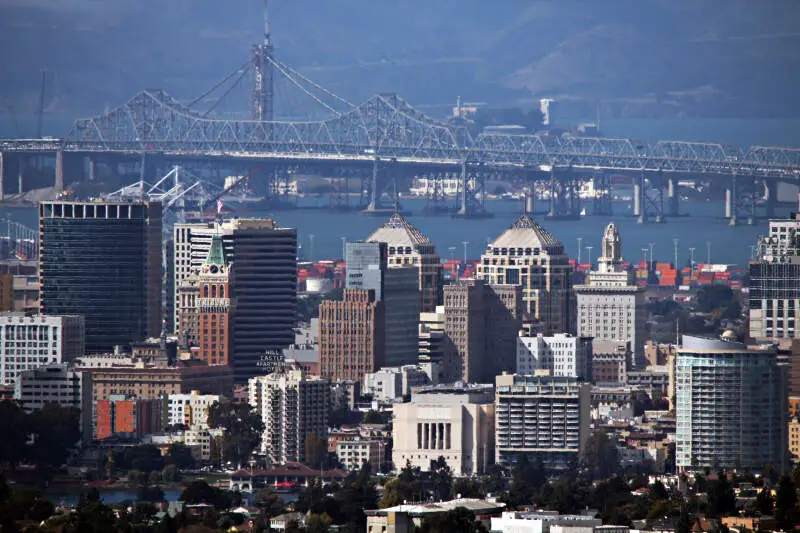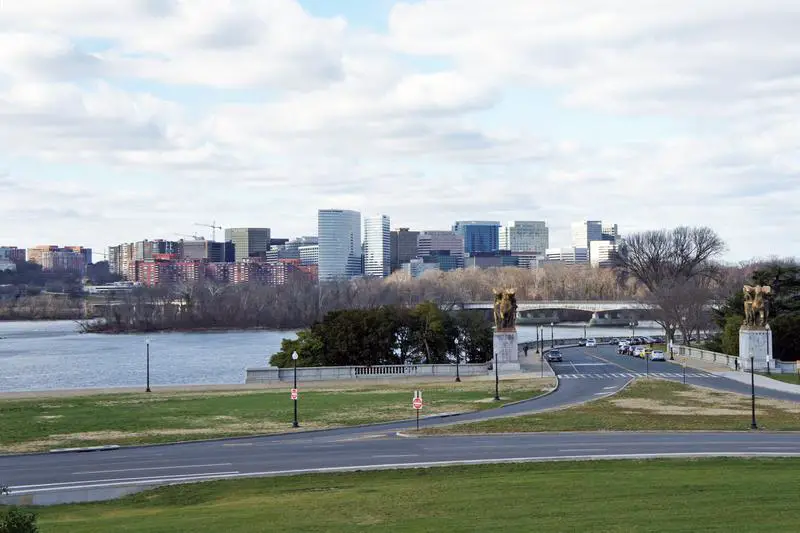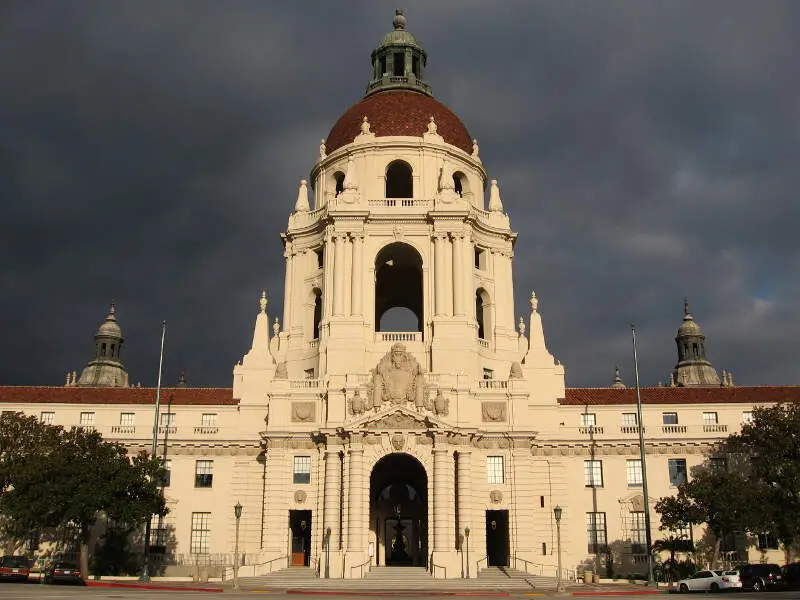 Source: Public domain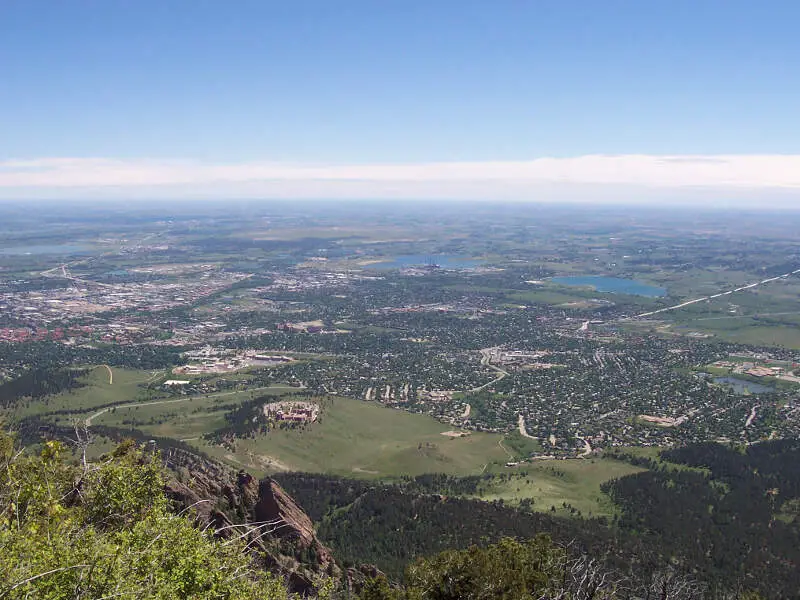 Source: Public domain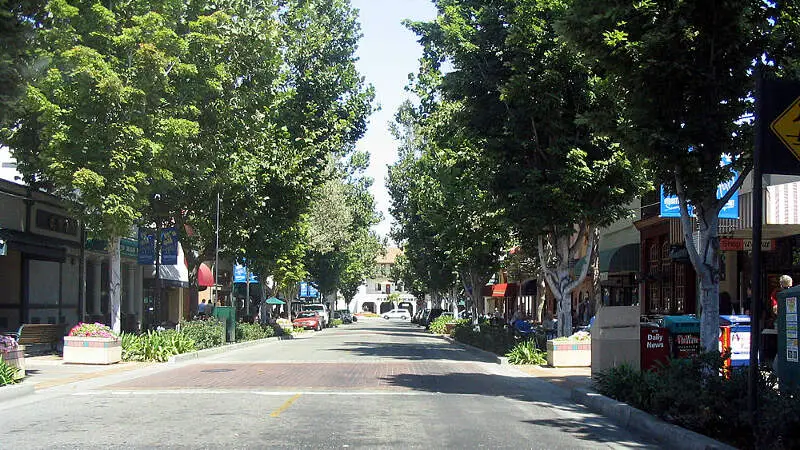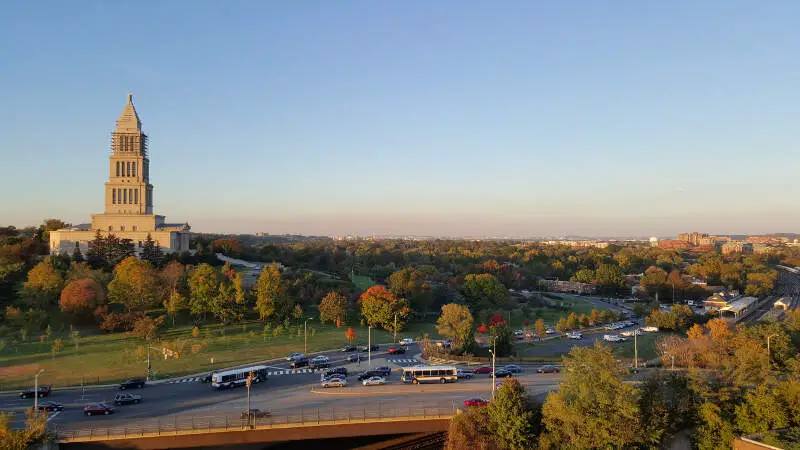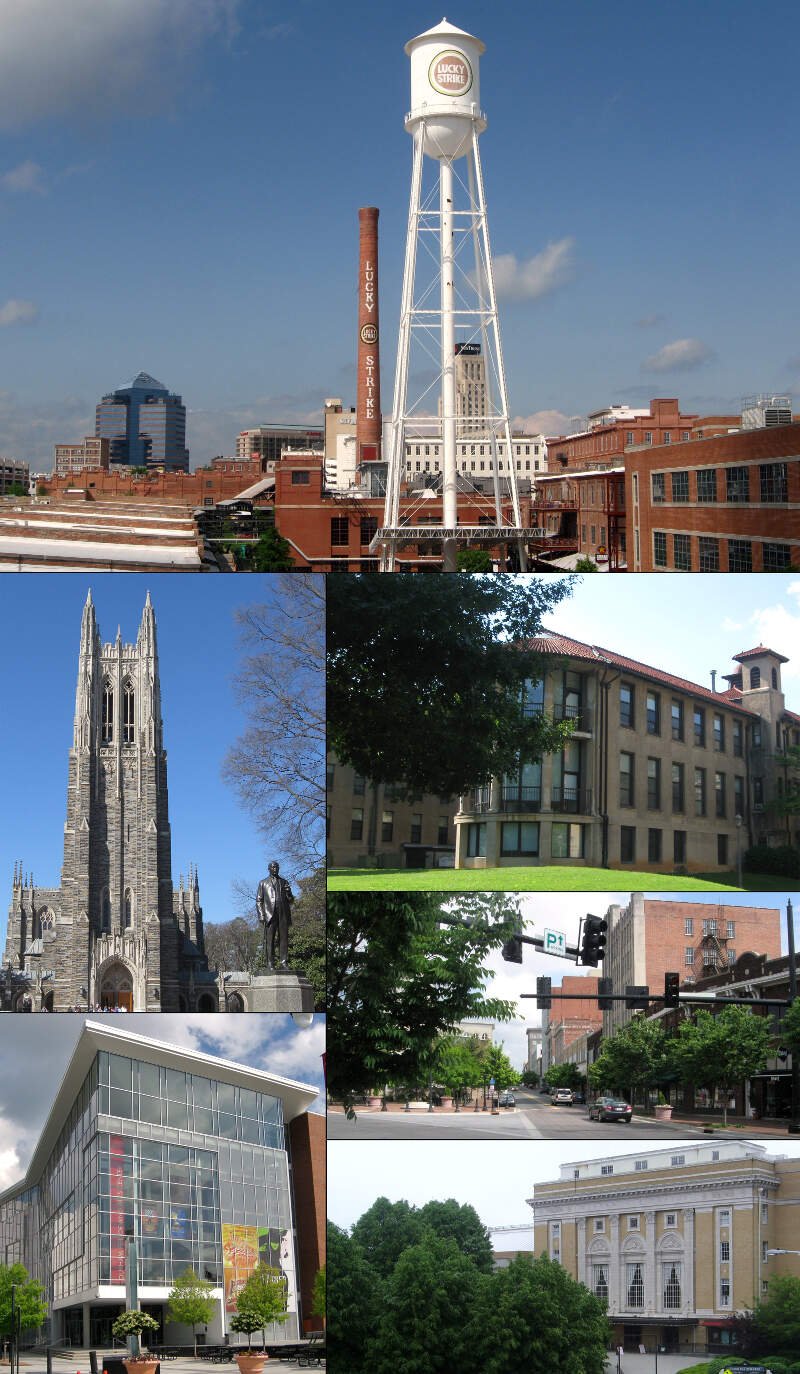 Source: Public domain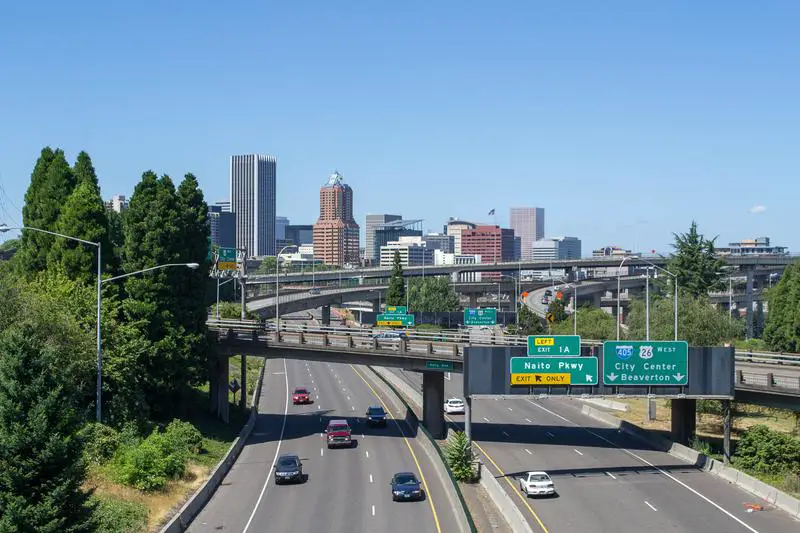 How we determined the most liberal cities in America for 2020
We started by making a list of every city in America over 100,000 people based on the 2014-2018 American Community Survey (The most recent data). That left us with 306 big cities.
We then measured the voting record and donation data to determine which cities lean the most rightward in their allegiances by:
Percentage Of Registered Democrats
# Of Contributions To Democrats Per Capita
$ Amount Contributed To Democrats Per Capita
Next, we ranked each city from 1 to 306 for each of the criteria where number one was the most liberal.
The winner, Berkeley, CA, is "The Most Liberal City in America For 2020". You can download the data here.
Let's go through these Liberal places, shall we?

Summing Up All The Liberal Snowflakes
Well there you have it, the big cities in America that have the highest number of liberals per capita, with Berkeley, CA ranking as the least conservative in the entire country.
If you're curious, here are some of the most conservative cities in America:
Wichita Falls
Abilene
Lubbock
For more reading, check out:
List Of The Most Liberal Cities In America For 2020
| City | Rank | % Liberal |
| --- | --- | --- |
| Berkeley, CA | 1 | 78.1% |
| San Francisco, CA | 2 | 84.5% |
| Oakland, CA | 3 | 78.1% |
| Arlington, VA | 4 | 75.8% |
| Pasadena, CA | 5 | 71.8% |
| Boulder, CO | 6 | 70.3% |
| Sunnyvale, CA | 7 | 72.7% |
| Alexandria, VA | 8 | 75.6% |
| Durham, NC | 9 | 77.7% |
| Portland, OR | 10 | 73.3% |
| Bellevue, WA | 11 | 69.8% |
| Cambridge, MA | 12 | 65.3% |
| Madison, WI | 13 | 70.4% |
| Seattle, WA | 14 | 69.8% |
| Ann Arbor, MI | 15 | 67.6% |
| St. Louis, MO | 16 | 78.7% |
| Boston, MA | 17 | 78.4% |
| Santa Clara, CA | 18 | 72.7% |
| Sandy Springs, GA | 19 | 67.7% |
| Glendale, CA | 20 | 71.8% |
| Los Angeles, CA | 21 | 71.8% |
| San Mateo, CA | 22 | 75.7% |
| Santa Rosa, CA | 23 | 68.8% |
| Fort Lauderdale, FL | 24 | 66.1% |
| Columbia, MD | 25 | 63.3% |
| Tallahassee, FL | 26 | 59.8% |
| New York, NY | 27 | 79.5% |
| Richmond, CA | 28 | 67.5% |
| Atlanta, GA | 29 | 67.7% |
| Austin, TX | 30 | 65.8% |
| Denver, CO | 31 | 73.7% |
| Davie, FL | 32 | 66.1% |
| Thousand Oaks, CA | 33 | 54.6% |
| Yonkers, NY | 34 | 64.9% |
| Cary, NC | 35 | 57.4% |
| Raleigh, NC | 36 | 57.4% |
| Stamford, CT | 37 | 57.9% |
| Hillsboro, OR | 38 | 56.9% |
| Hayward, CA | 39 | 78.1% |
| Carlsbad, CA | 40 | 56.3% |
| Concord, CA | 41 | 67.5% |
| Minneapolis, MN | 42 | 63.1% |
| Pittsburgh, PA | 43 | 55.9% |
| Chicago, IL | 44 | 73.9% |
| Lansing, MI | 45 | 59.9% |
| San Jose, CA | 46 | 72.7% |
| Renton, WA | 47 | 69.8% |
| Baltimore, MD | 48 | 84.7% |
| Columbia, MO | 49 | 49.0% |
| Pomona, CA | 50 | 71.8% |
| Eugene, OR | 51 | 53.5% |
| Columbia, SC | 52 | 64.0% |
| Fort Collins, CO | 53 | 47.5% |
| West Palm Beach, FL | 54 | 56.2% |
| Burbank, CA | 55 | 71.8% |
| Naperville, IL | 56 | 53.1% |
| Philadelphia, PA | 57 | 82.3% |
| New Haven, CT | 58 | 54.2% |
| Miami, FL | 59 | 63.2% |
| High Point, NC | 60 | 58.0% |
| Kent, WA | 61 | 69.8% |
| Torrance, CA | 62 | 71.8% |
| Enterprise, NV | 63 | 52.4% |
| Centennial, CO | 64 | 52.8% |
| Gainesville, FL | 65 | 58.3% |
| Kansas City, MO | 66 | 55.5% |
| Mcallen, TX | 67 | 68.1% |
| Inglewood, CA | 68 | 71.8% |
| Providence, RI | 69 | 57.5% |
| Richmond, VA | 70 | 78.6% |
| St. Paul, MN | 71 | 65.1% |
| Dallas, TX | 72 | 60.2% |
| Sacramento, CA | 73 | 58.0% |
| San Diego, CA | 74 | 56.3% |
| Cincinnati, OH | 75 | 52.7% |
| Sugar Land, TX | 76 | 51.4% |
| Costa Mesa, CA | 77 | 50.9% |
| Scottsdale, AZ | 78 | 44.8% |
| Paradise, NV | 79 | 52.4% |
| Irvine, CA | 80 | 50.9% |
| Birmingham, AL | 81 | 51.6% |
| Hollywood, FL | 82 | 66.1% |
| Cleveland, OH | 83 | 65.4% |
| Des Moines, IA | 84 | 51.7% |
| Orlando, FL | 85 | 59.8% |
| Long Beach, CA | 86 | 71.8% |
| Reno, NV | 87 | 46.4% |
| Orange, CA | 88 | 50.9% |
| Richardson, TX | 89 | 60.2% |
| Springfield, IL | 90 | 41.6% |
| Pompano Beach, FL | 91 | 66.1% |
| Las Cruces, NM | 92 | 53.7% |
| Westminster, CO | 93 | 49.9% |
| Hartford, CT | 94 | 59.1% |
| Columbus, OH | 95 | 59.8% |
| Pembroke Pines, FL | 96 | 66.1% |
| Jackson, MS | 97 | 71.1% |
| New Orleans, LA | 98 | 80.8% |
| Tucson, AZ | 99 | 53.3% |
| El Cajon, CA | 100 | 56.3% |