1. You can expect to love pumpkin pie a whole lot more.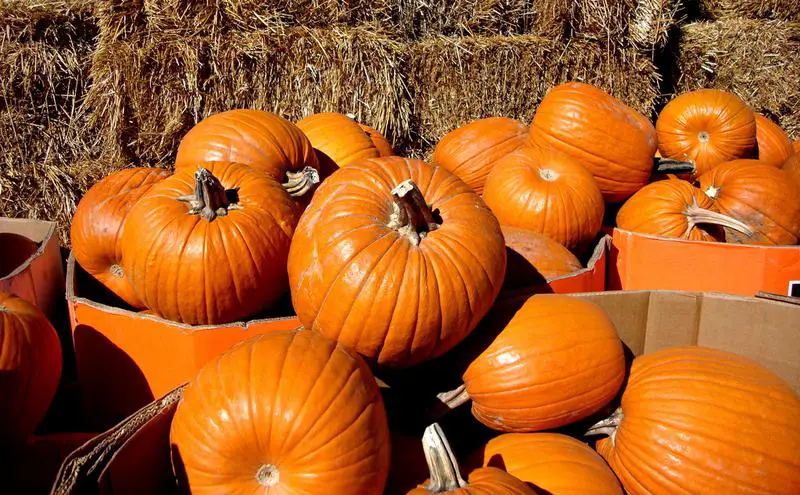 Did you know Illinois is the pumpkin growing capital of the world? You may not see many pumpkin patches because of all the corn and bean fields. But growing things like pumpkins is a big deal in Illinois because the soil is so rich. Thanks, glaciers!
2. You can see a river run backwards.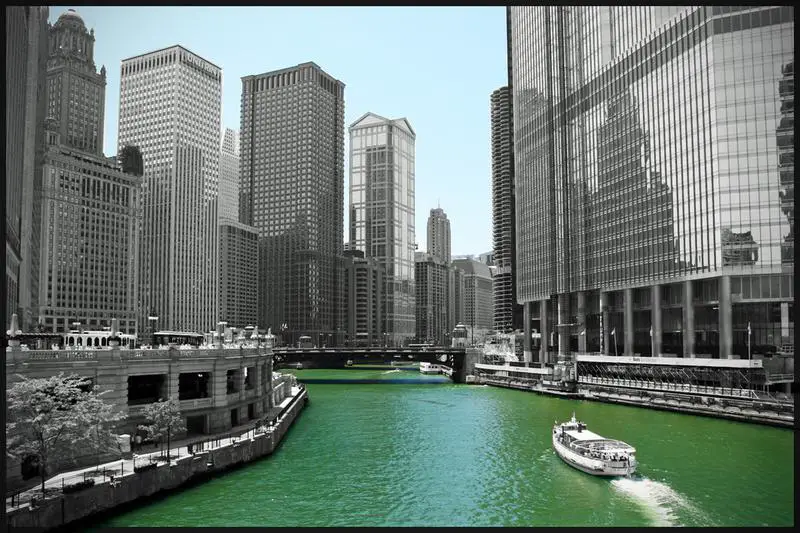 The Chicago River is one of the few in the world that goes the opposite direction. It also gets turned green during St. Paddy's Day.
When you go to Chicago, the river is one of the gathering points that you'll find a lot to do.
3. If you're a greenthumb, you'll have a great time. The soil is amazing.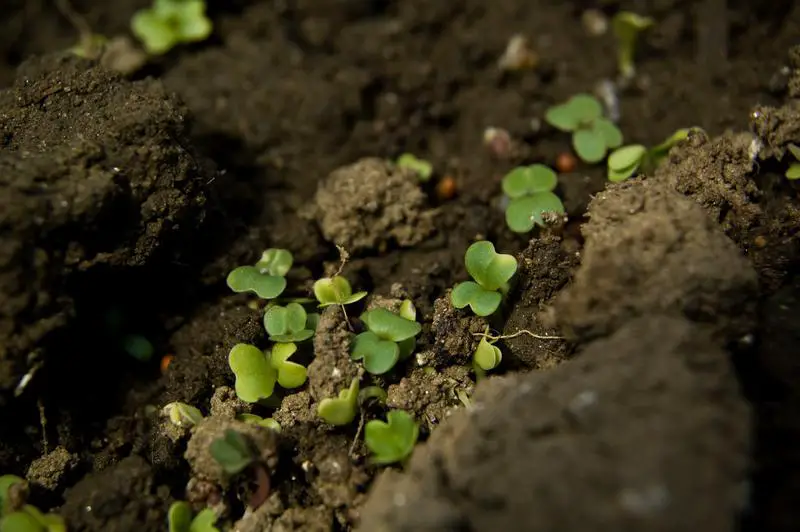 Illinois is the only state to have an official state soil: The Drummer Soil Series.
Your only problem with gardening in Illinois is going to be the deer that will want to eat everything you plant. Building a fence doesn't help – they'll just jump right over it.
What works best? A damn gun.
4. Be prepared to get blown around just about year round in Chicago.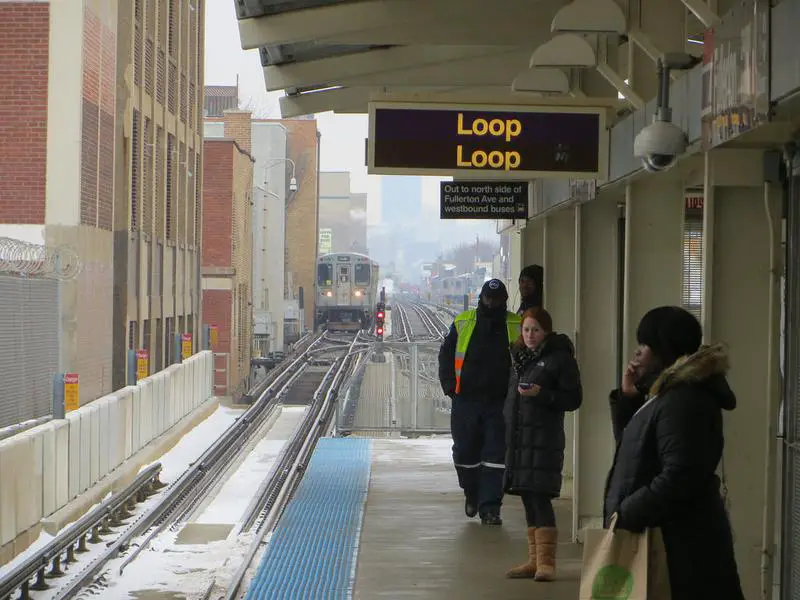 Windy, blustery days along the lake will make you want to duck inside for a beer or three. They call it the Windy City for a reason.
You'll want to die inside after walking around Chicago on a cold, rainy windy day for a while.
Better layer up!
5. If you move to Chicago, you'll never have to leave the city limits.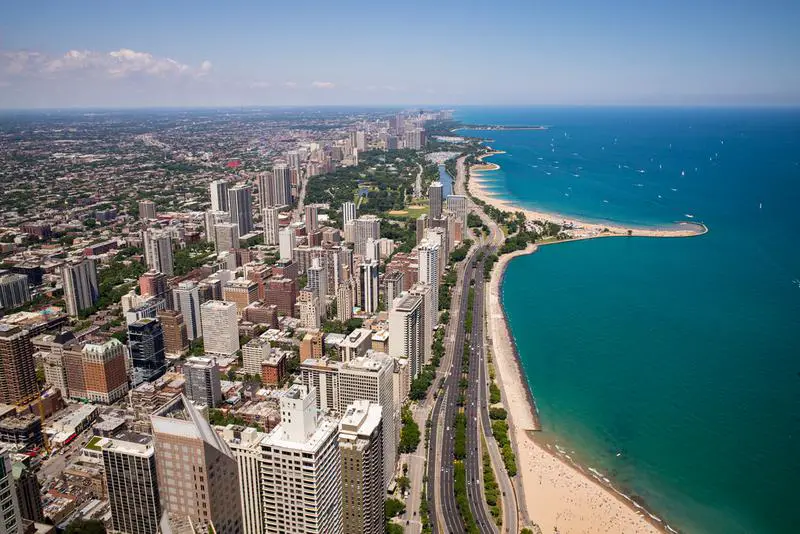 There's so much to do here. No wonder they say Illinois should be two states: Chicago and Everywhere Else.
Chicago residents look down on the rest of the state as if they are backwards hillbillies, and they don't understand why anyone would want to live in the sticks.
The rest of Illinois looks down on Chicago, wondering why anyone would want to put up with the crime, traffic and high cost of living.
To each his own.
6. You'll have two baseball teams to pick from. Choose wisely.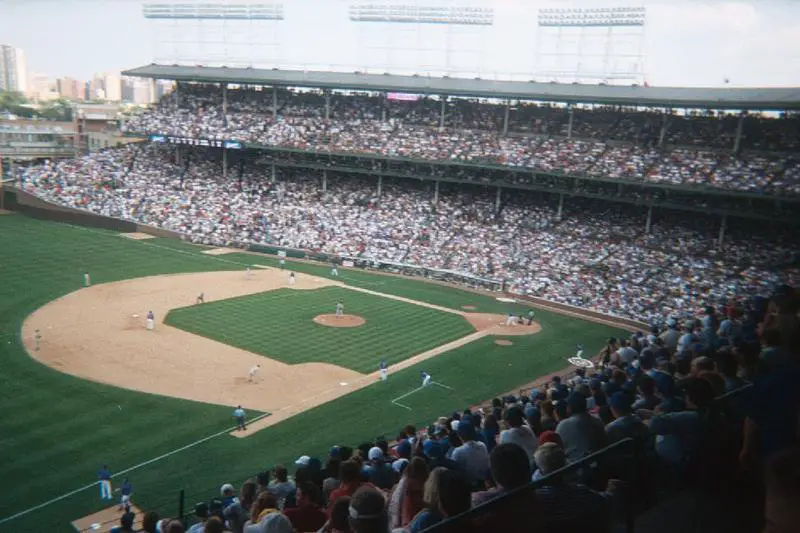 The trendy pick is the Cubs. You might as well hop on that bandwagon just like everyone else.
You'll find there are all sorts of Cubs fans – the bandwagon variety who follows the crowd. The hard core 'Cubs fan for life' types. And the 'my boyfriend likes them, so I like them' type.
White Sox fans typically live on the south side and love to complain about being a White Sox fan.
7. You've never felt cold before until you experience a winter day in Illinois.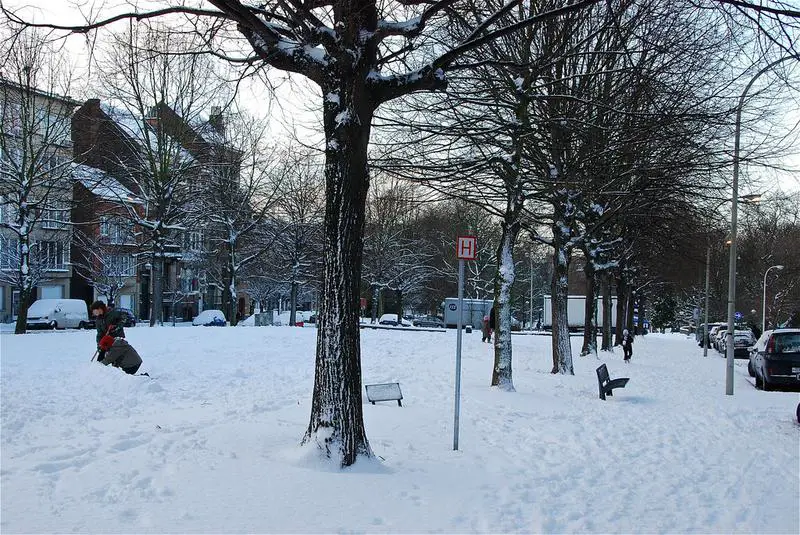 There can be long stretches of below freezing temps. Your sliding glass patio doors will freeze shut. Your car doors will freeze shut. You will try every which way you can think of to scrape the ice off your windshield.
There's nothing anyone can tell you that will help you cope. It's either learn to love it, or to back to wherever you came from.
8. You'll soon recognize scenes from your childhood movies.
Classic films like "Home Alone" and "Ferris Bueller's Day Off" were filmed in Chicago. And who doesn't remember "Adventures in Babysitting?"
9. You can eat a Big Mac at the first ever McDonald's in Des Plaines.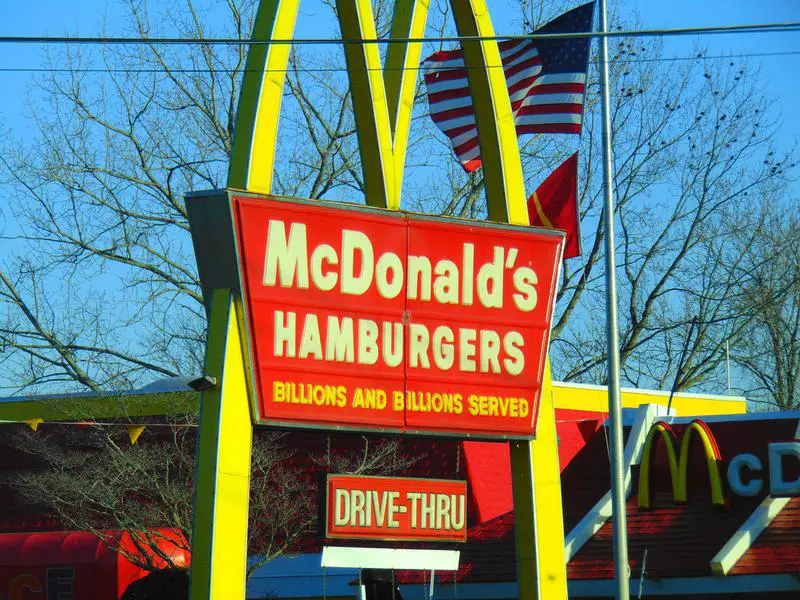 Or was it in San Bernardino, CA? Either way, there's history here.
10. You will probably start saying, "Da' Bears!" at some point.
Bears fans are hardcore. Even when their team is lousy. Which is pretty much every year.
Despite the fact that the Bears are the new loveable losers, you will learn to respect the Bears fans for being a true fan, no matter what. They expect to lose, they'll complain about their team, but they watch every week. True that.
11. Get ready for some major construction.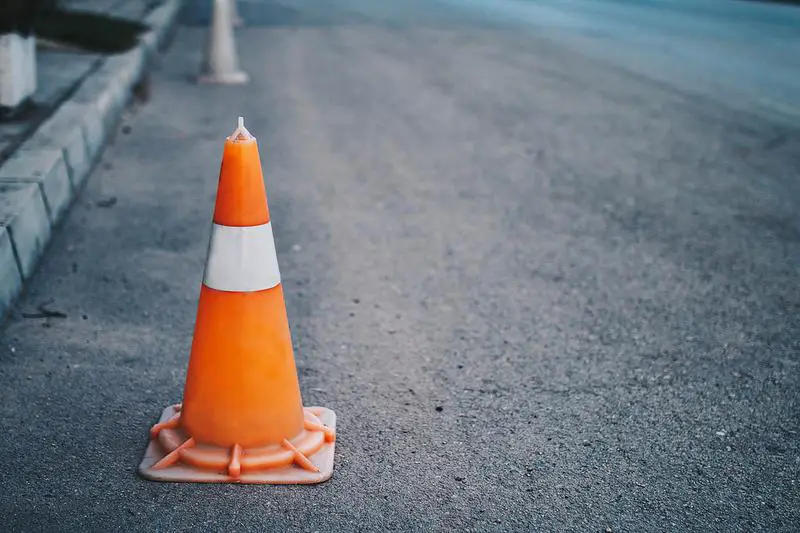 There's winter, and then there's construction season. That's it, folks.
Winter really wears out the roads in Illinois with all the freezing and salt truck activity.
You will learn how to avoid potholes like a champ. And you'll also learn to remember to spray out the bottom of your car after a good snow, lest your frame rust out from under you.
12. Don't put ketchup on your hot dog in front of anyone.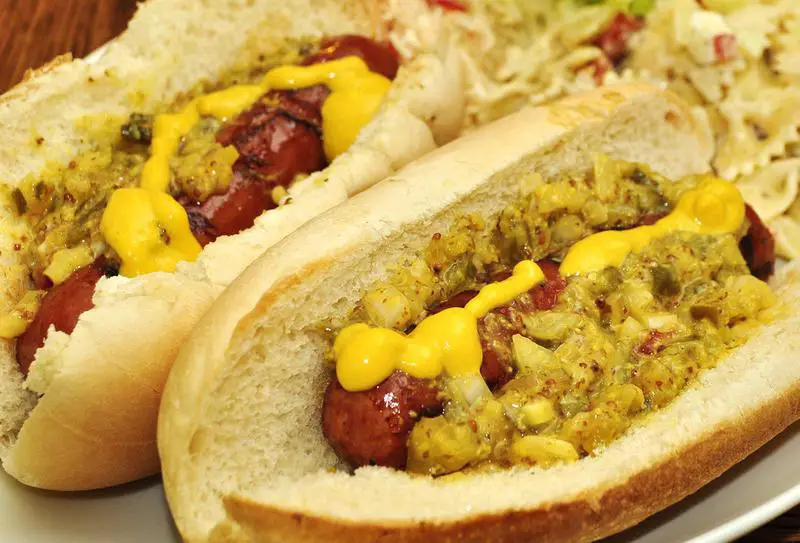 Chicago style hot dogs don't put ketchup. Mustard only. Trust us.
13. Don't ever call it the "Willis Tower".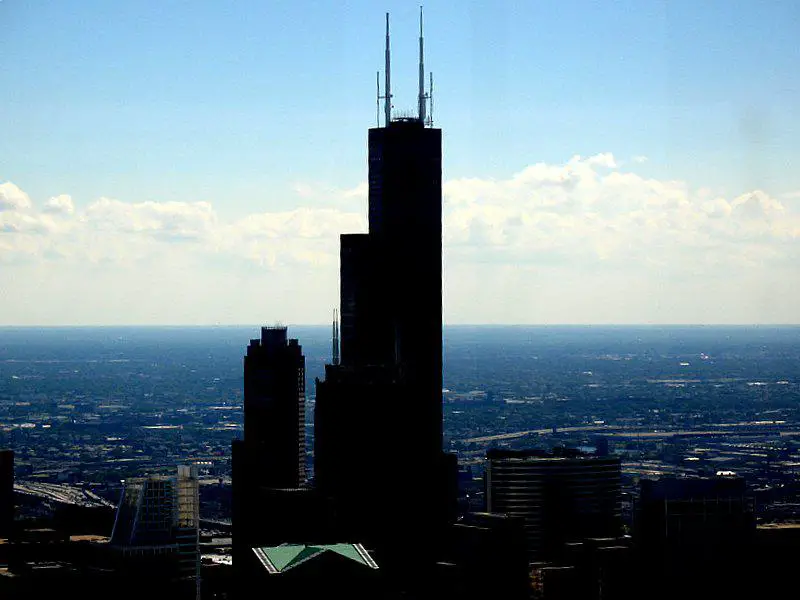 It will always be the Sears Tower.
14. You will eat more deep dish pizza than you thought was possible.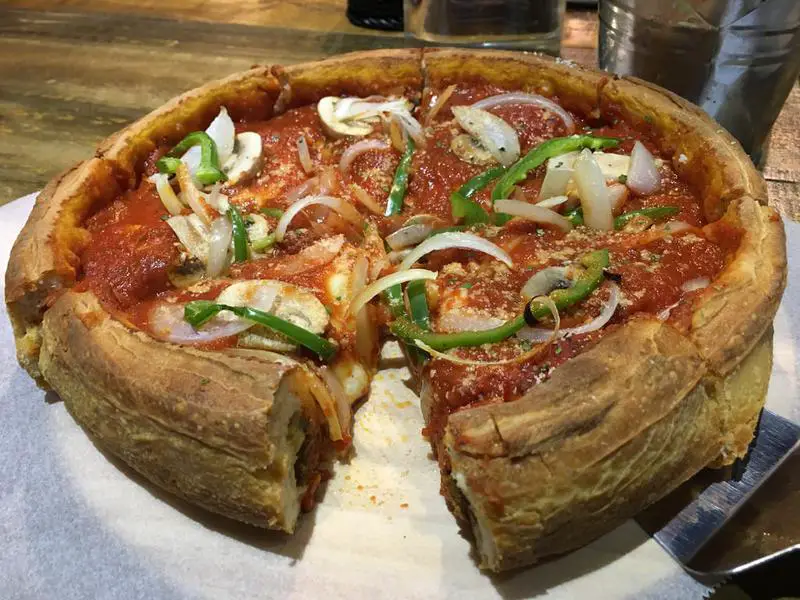 It's hard to ignore how truly awesome the pizza is in Chicago. While you're enjoying your pizza, you'll probably be drinking beer, too.
With that comes lack of activity during long stretches of winter.
Which means you'll probably also gain a few pounds, too. Look around. Join the crowd.
15. Your kids will have awesome places to go to school.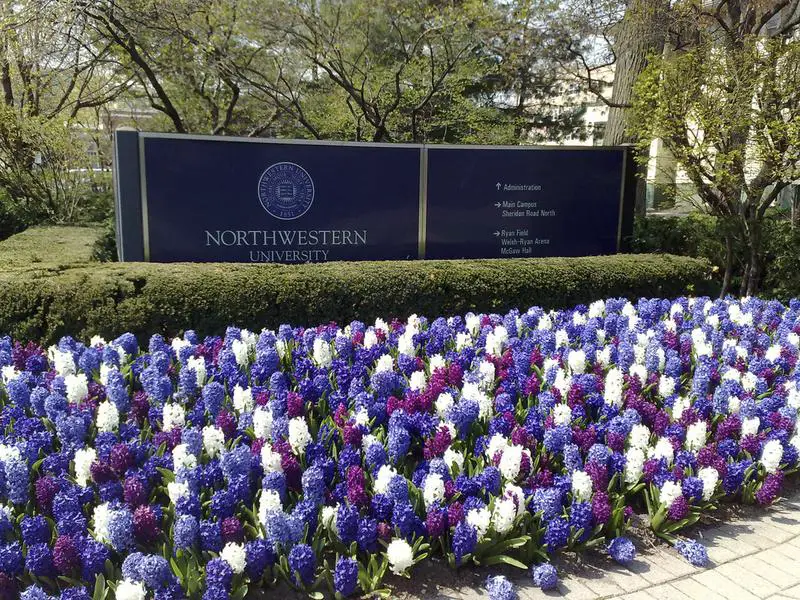 Northwestern is the Harvard of the midwest. The University of Illinois has some great tradition going for it. Loyola University ain't anything to shake a stick at, either.
16. You'd better jump on the hockey bandwagon.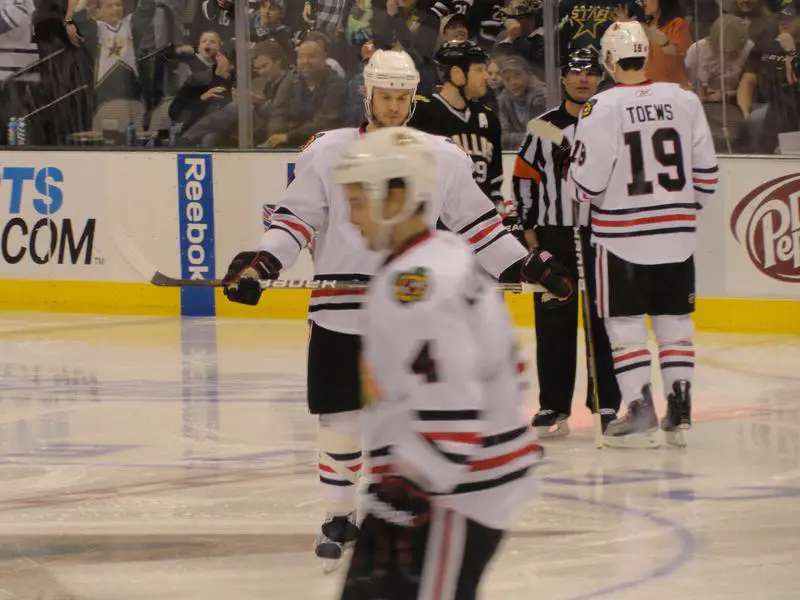 The Blackhawks are pretty good, and many of your new friends and neighbors will want to watch Hawks games, especially during those long, boring, cold winter stretches when you can't wait until baseball season to start.
17. You will begin to hate toll roads.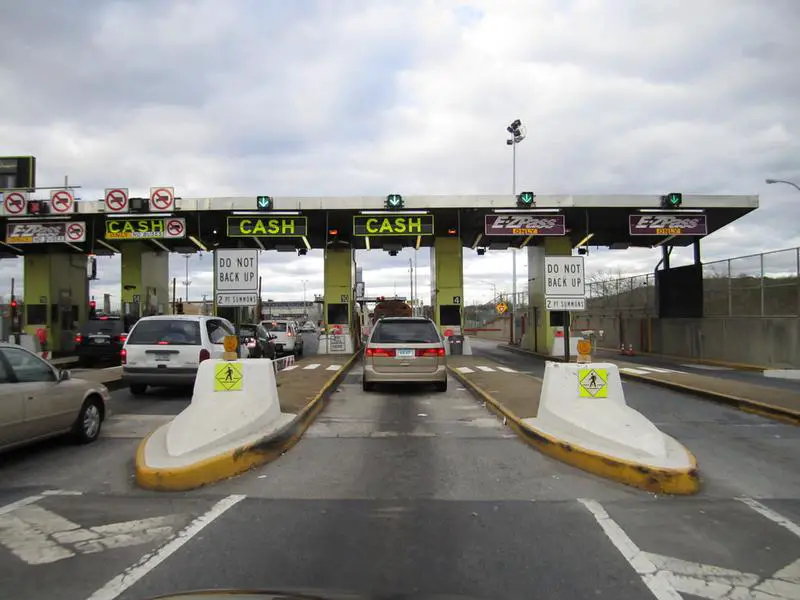 Driving through Chicago is a pain in the ass. Traffic is a nightware. And the number of places to slow you down on the road and take your money is really lame.
18. LSD is not a drug. It's Lake Shore Drive.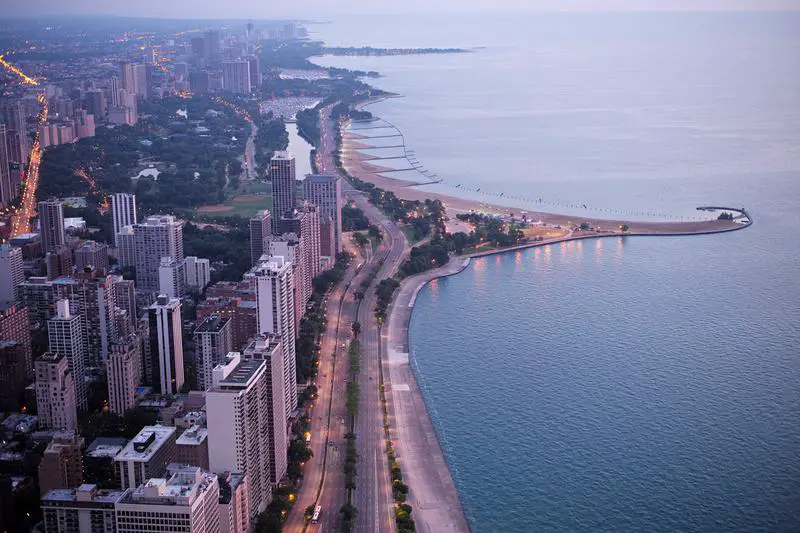 You'll learn to love this stretch of road during the good months, and learn to avoid it during the winter months.
Just about every winter, they have to go out and rescue people who are stuck on Lake Shore Drive due to the large amount of snow that happens along Lake Michigan.
19. If you're a bad driver, you'll fit right in.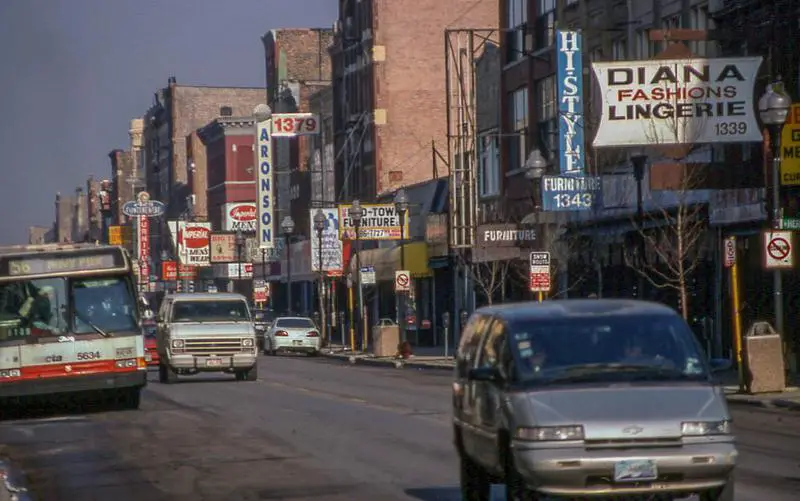 You'll have to deal with irritated and angry Chicago drivers or drunken redneck country folks.
Wherever you came from, you'll swear the people in Illinois are far worse at driving than what you're used to.
20. You'll learn to love Six Flags Great America.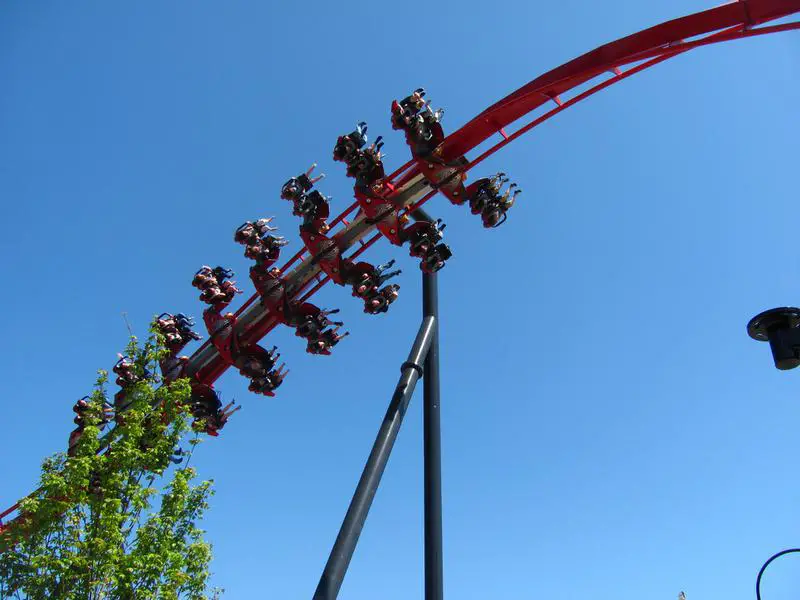 Located outside of Chicago in Gurnee, it might be one of the best theme parks as far as Ohio.
It's actually one of the only true summer destinations in Illinois that doesn't involve heading out to a creek somewhere.
21. Do you love zoos? You'll feel right at home.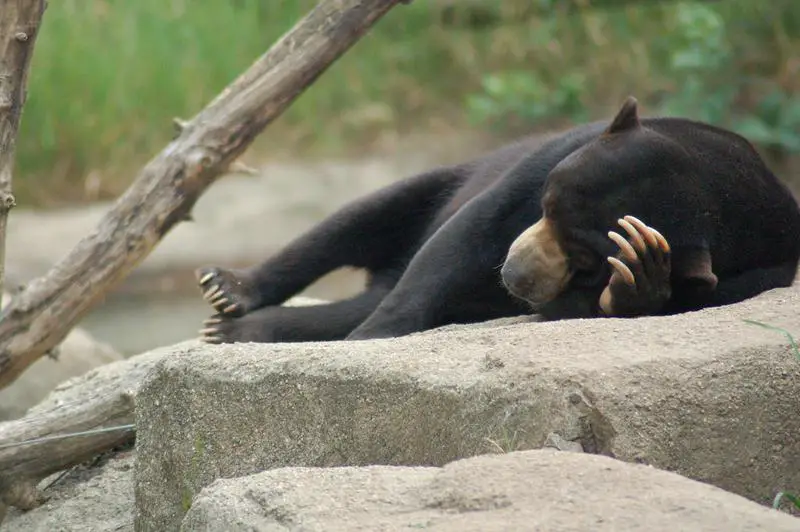 The Lincoln Park Zoo is epic. You'll feel like a kid again when you get up close and personal with animals from all over the world.
22. There will be no need to study at home. The biggest public library in the world is in Chicago.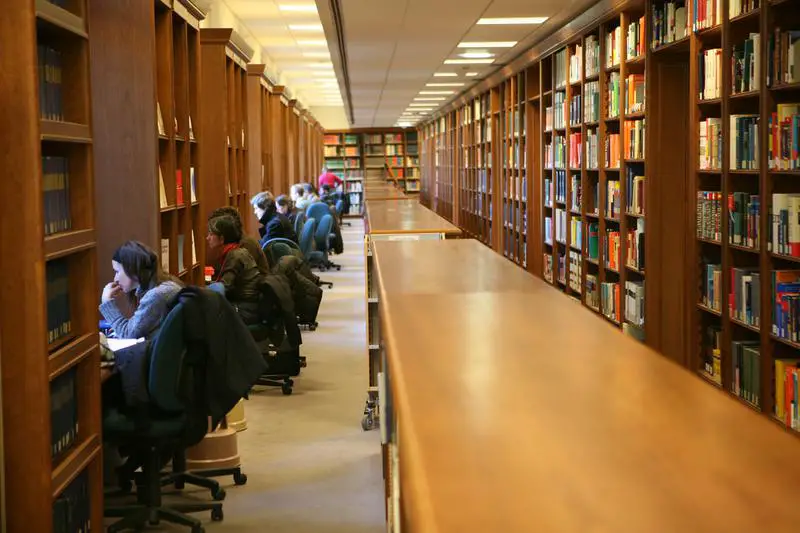 It's called the Harold Washington Library. Now go get your learn on.
23. You will learn what a true bonfire party is all about.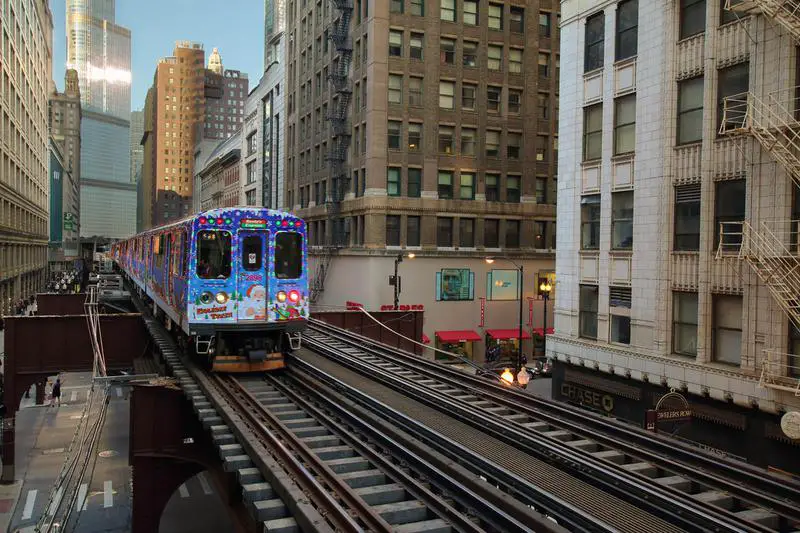 Folks in Illinois really like to get down with their backyard fun. You'll likely get invited out to someone's property in the middle of nowhere where people will shoot guns and howl at the moon. If you have a truck, you'll be right at home.
24. You'll probably have to change your entire wardrobe.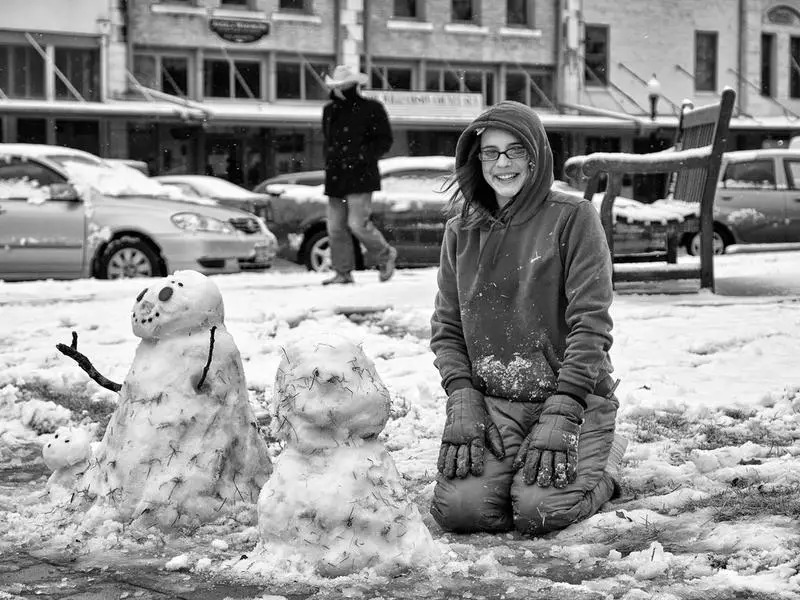 Your winter clothes won't be warm enough, and your summer clothes will be too hot.
You should own at least three coats and two pair of warm boots. You'll likely have one side of the closet that's just devoted to warm stuff that you'll then put away when it warms up.
25. You'd better have a favorite NBA team that you cheer for.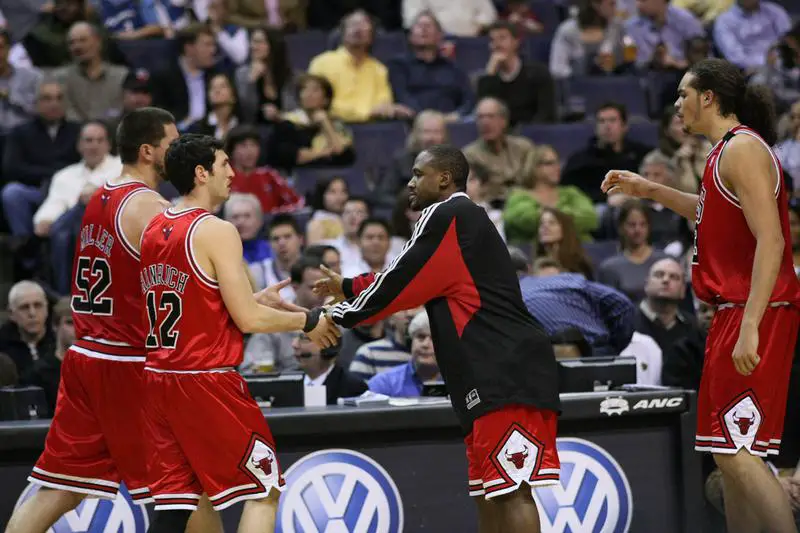 The Bulls haven't been good since Mike left, so jumping on the Bulls bandwagon probably isn't going to be very enoyable.
26. Once the weather gets above freezing, you'll put on shorts.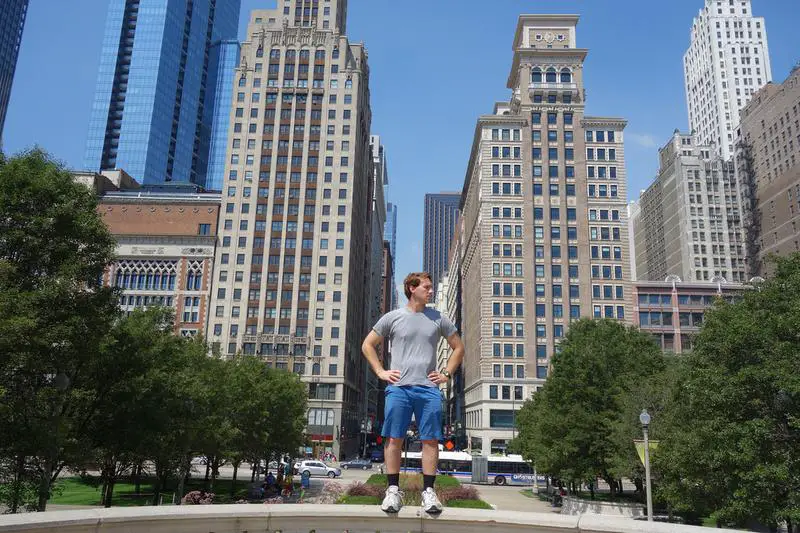 Then, it'll go back to below freezing again and you'll want to cry.
It's not out of the question to get snow in April, and then have it get into the 80s, and then snow again. You'll find yourself hoping it finally gets above freezing so you can enjoy life again without hurrying in and out of the car.
Plus, spring means mushroom season. Have you ever picked Morel mushrooms before? It's like finding gold!
27. Everyone who lives in the burbs says they are 'from' Chicago.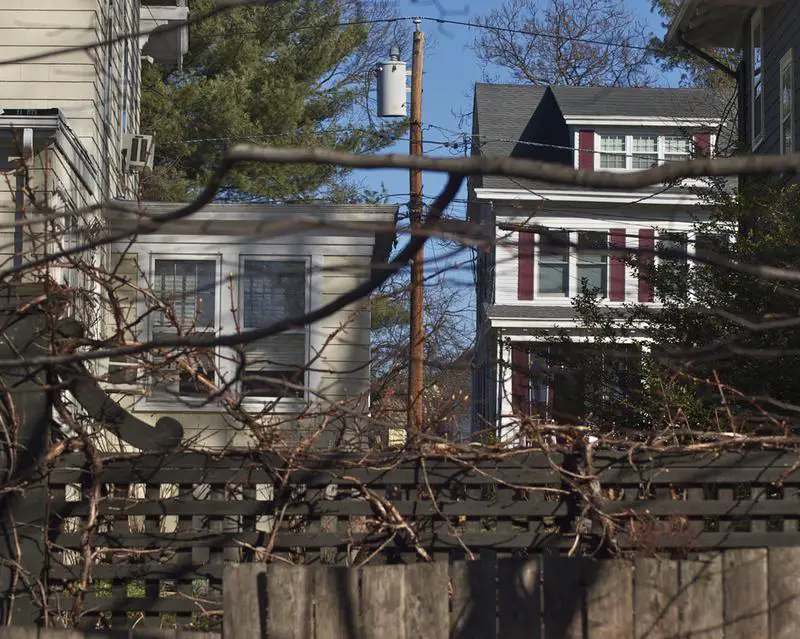 You'll know them when you meet them. They're the people who say they they live in Chicago, but really live in Lincoln Park. That doesn't count.
28. You'll need an umbrella with vents.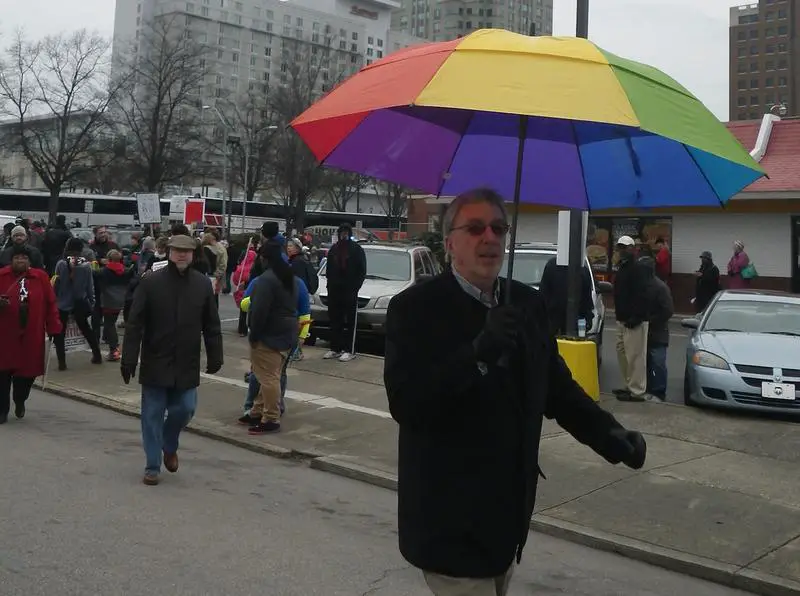 You know the guy who has his umbrella get all messed up during a storm? Don't be that guy. You now live in Chicago. Get a real umbrella.
29. The politics in Illinois are the pits.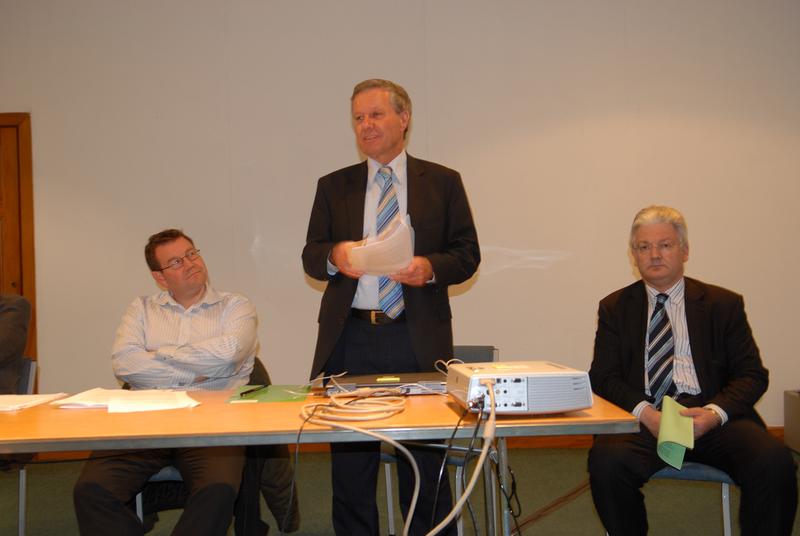 Bad budgets, corrupt politicians and over-eager cops. Yikes.
30. You'll become a parallel parking expert.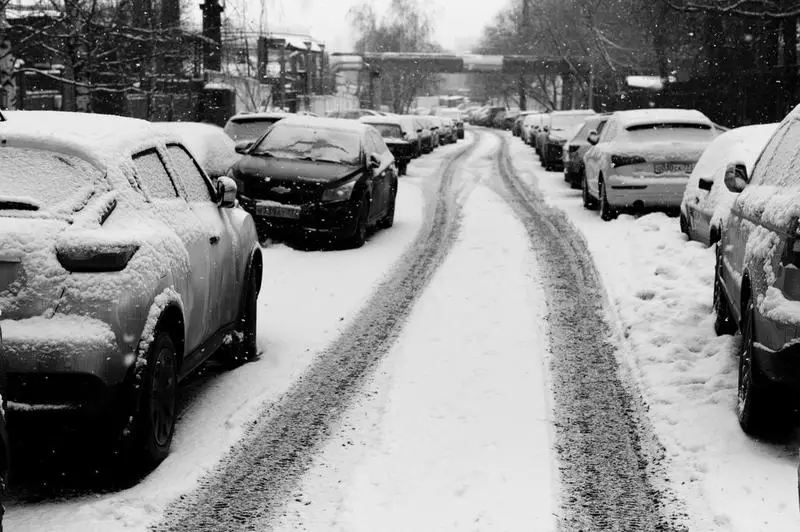 And you'll learn how to reserve your plowed spot with whatever possible. A couch. A dining room table. Your kid.
Every year, there's a fistfight on the news because one neighbor stole another neighbor's cleaned off parking spot.