The 10 Safest Cities In Delaware For 2021
We used data and science to determine the places in Delaware where everyone sleeps safe and sound.

Editor's Note: This article has been update for 2021. This is our sixth time rankings the
safest places to live in Delaware
. All the data comes from the
FBI's Crime In The USA 2019 report.
Article Table Of Contents   
(Skip to section)
Delaware is famous for many reasons: it is the oldest state in America, it is home to the NASCAR Monster Mile in Dover, and it has some of the safest places to call home.
And, here at HomeSnacks, we wanted to know just how safe is Delaware? More importantly, where, exactly, are the safest cities in The First State? So, we consulted the numbers. In total, we analyzed 20 cities with over 2,000 residents. We looked at important factors like property crimes and violent crimes per capita for every place from New Castle to Delmar.
We discovered that Delaware has a bunch of amazing features that can't be ignored. For one, if you choose to live in any of Delaware's safest places, you'll be front row to some of the tastiest seafood, many of the East Coast's best beaches, and some of the country's most ambitious people. Heck, there's a reason the state has the most Fortune 500 companies in the U.S. and notables like former Vice President Joe Biden and Valerie Bertinelli have been singing the praises of places like Wilmington and Bethany Beach for years: these are not only some of the best places in the state, they are some of Delaware's safest.
We suggest that you crank some Chuck Wicks, grab a basket of fresh blue crab, and read on as we divulge the safest places in Delaware for 2021.
Here are the 10 safest cities to live in Delaware for 2021:
So, what city is the safest place to live in Delaware for 2021? Well, according to the most recent FBI data we crunched, Ocean View is the safest place to live in The Small Wonder. It's not surprising considering Ocean View scored a 9/10 snackability safety score with an emphasis on jobs and education.
Check out the rest of our not so naughty, very safe Delaware cities to see how your city ranked. And if you don't find your favorite there, head to the bottom.
For more reading on safe places to live in and around Delaware, check out:
The 10 Safest Cities In Delaware For 2021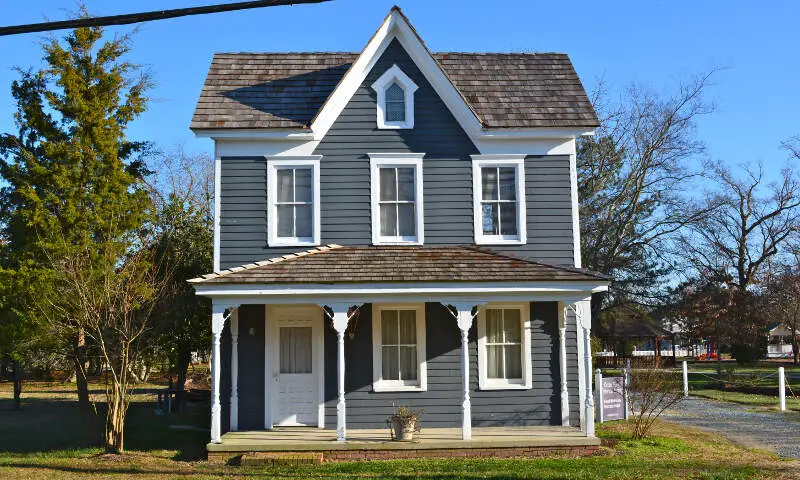 Source: Public domain
With a little over 2,000 residents, the superb quality of life in this little city just two miles from the beach, is the reason that it is our firstsafest city in Delaware for 2021. The city's motto is 'A Place to Come Home To'. We would have to agree.
We think this is definitely why they scored a whopping 8.5/10 on our snackablity scale with an 8/10 safety score. They were second in both violent crimes and property crimes. They are always looking out for each other. The rest of Delaware could learn a lot from Ocean View.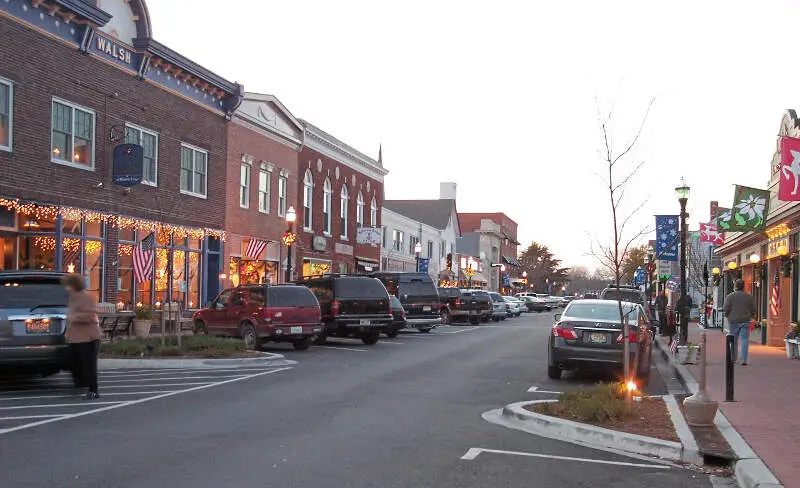 In Lewes they love their proximity to the Atlantic Ocean, their parks, and their safe neighborhoods. With characteristics like these, as well as low crime, it's no wonder they are our second safest city in Delaware for 2021.
Lewes scored a strong 9/10 on our safety snackability scale. They have been putting 'safety first' to the test since the beginning of Delaware. Heck, if you can keep your city safe as long as they have, you can claim the title "The First Town in the First State."
If this doesn't make you an "Lewes Believer," check out our story "Best Places to Live in Delaware." This Sussex County city is the real deal!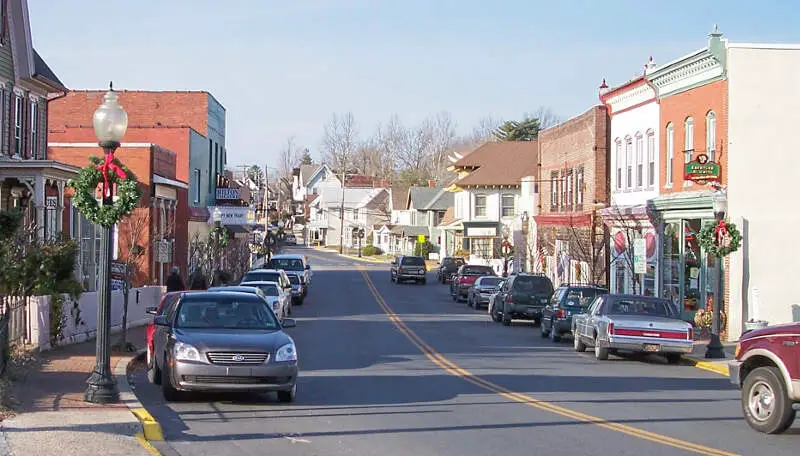 Milton's gold star safety measures have landed them the third safest in Delaware. In terms of property crimes and violent crimes, they ranked third safest and third safest, respectively.
With close to 3,000 residents, the superb quality of life in this little village in Sussex County is the reason that it is our number 3 safest city in The First State for 2021. The large number of educated residents in town make it a standout for any person looking to call Delaware home.
Milton is the kind of place that you can crack a Dogfish Head brew and kick back with your friends on your front porch. Good work Milton!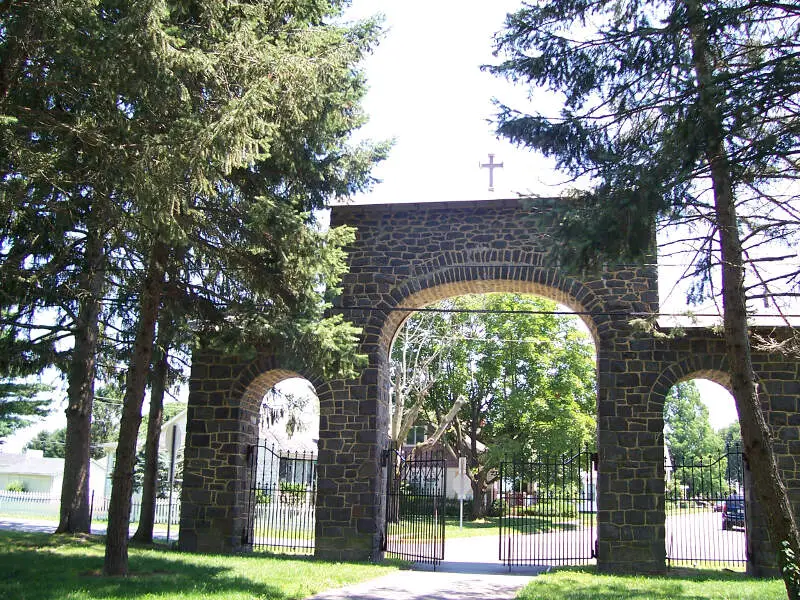 Located just outside of the Bombay Hook National Wildlife Refuge, is our fourth safest city in Delaware for 2021, Clayton. Clayton's residents are so busy having fun, they don't have time commit crime: property or violent.
This city in Kent County offers a big city vibe with a laid back suburban feel. There's a true sense of community in Clayton, and education is a top priority.
So grab the fam, pack the U Haul, and get a-movin' soon so you don't miss out any of their safe, family friendly activities scheduled for 2021.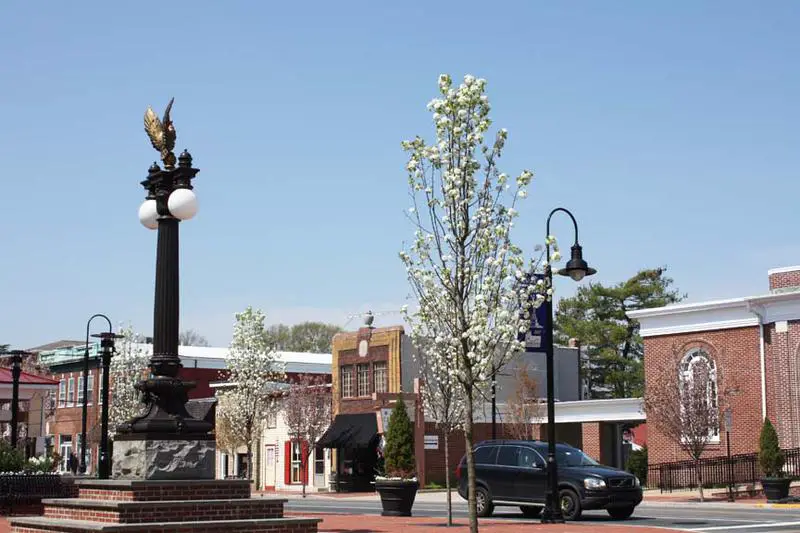 Source: Public domain
Middletown is the middle-of-nowhere, Delaware; so of course it's are safe. They are our fifth safest city in the Blue Hen State for 2021.
Middletown is the kind of place where one can safely cruise the roads on bicycles and skateboards.It's also the kind of place where packages from Amazon won't get stolen from your front porch.
Do we think that's why they have the sixth safest property crimes and the seventh safest violent crimes? Absolutely.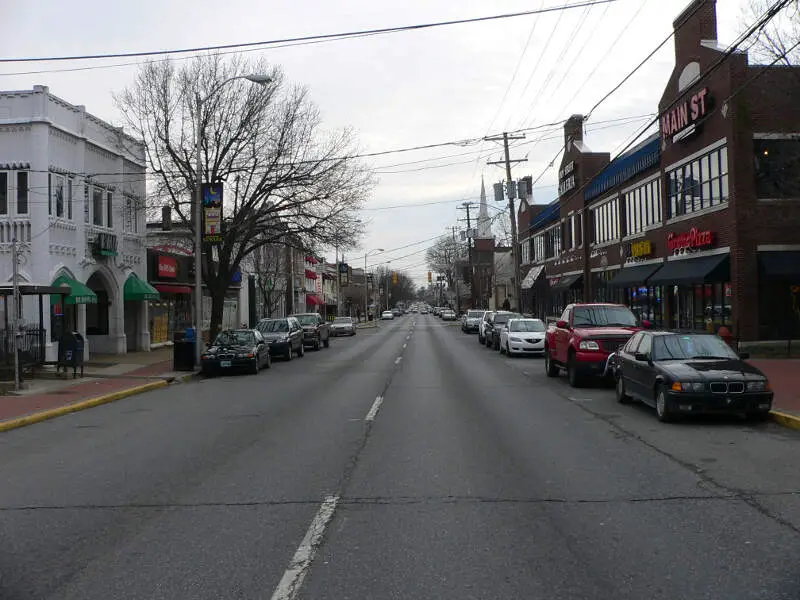 Newark is our sixth safest city in Delaware for 2021. They are also the 6th oldest city in the Small Wonder.
You won't hear guns poppin' and see fists flying in this city. Newark's age brings experience, and this experience means they have plenty of safety measures in place to keep you and your family, you guessed it, safe.
Newark knows what they're doing. They scored a 7.5/10 on our safety snackability scale with an emphasis on jobs.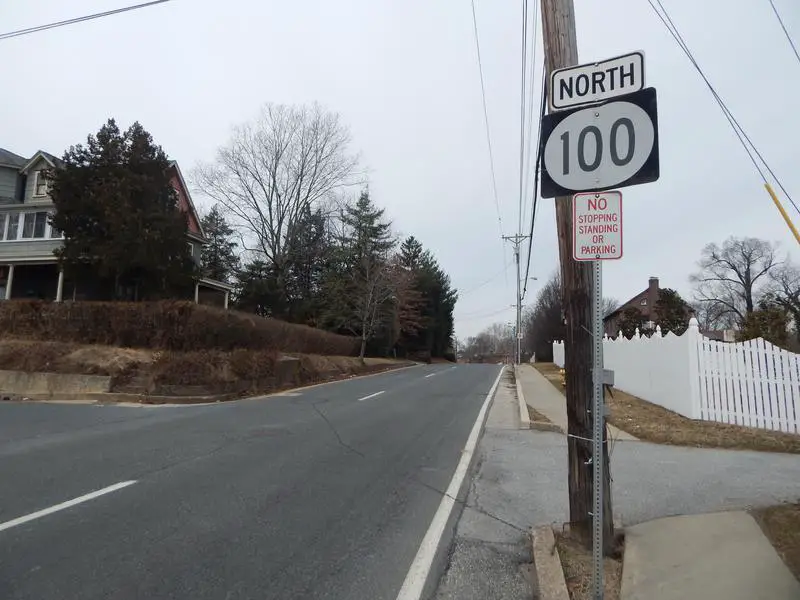 Elsmere's slogan should be "Where It's Happening". Not only are they a super cool, super safe city just outside of Wilmington, they have a boatload of neighborhood watch groups, and boatload of gun stores within a ten minute drive.
More importantly, Elsmere scored a strong safety ranking with an emphasis on available jobs and education. We think they are definitely deserving of our fourth safest city in Delaware for 2021. So, if safe, family friendly communities that are happenin' is your cup of tea, you better hurry because Elsmere's homes are selling like hotcakes.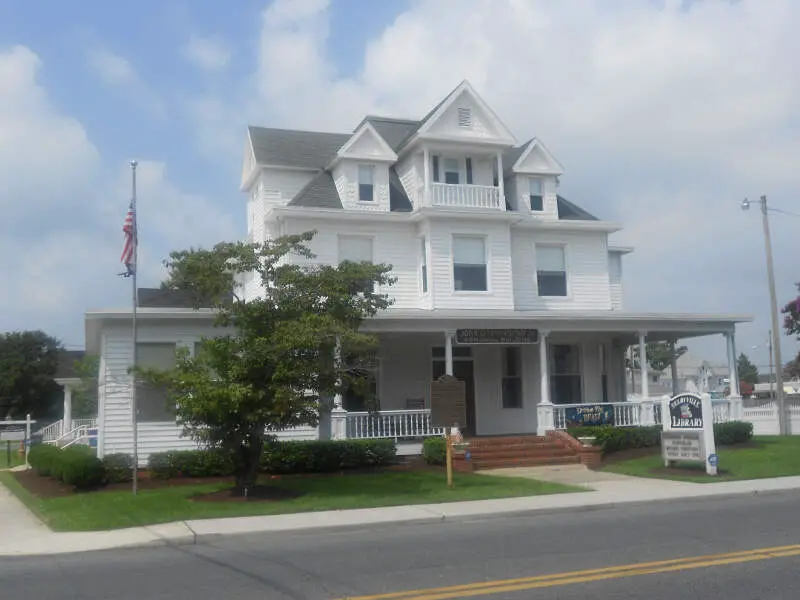 Where DE State Road 54 meets DE State Road 17 is our eighth safest city in Delaware for 2021: Selbyville.
This Sussex County city, with close to 2500 residents should be called the 'The Best City to raise a family in Delaware,' too, because their park safety is on point.
And kudos to this Delaware/Maryland border town, their snackability rating is off the charts with their low crime and high safety score! They are also crushing it with their strong job market. They scored an 8.5/10. Busy people = less naughty people. If that doesn't say safe, we don't know what does.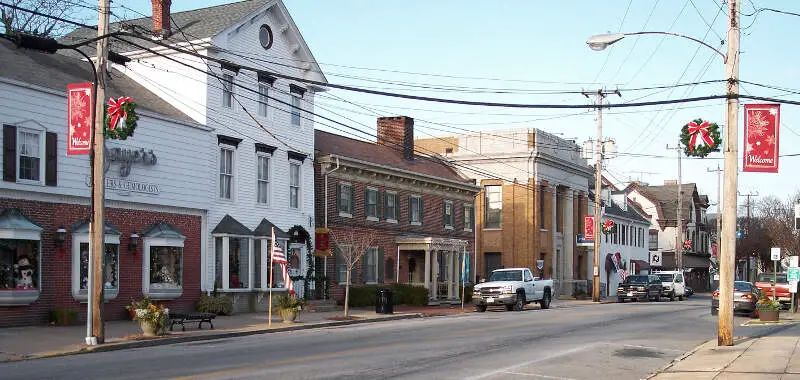 Smyrna has a long, illustrious history. Named after an ancient Greek city, it boasts more than a dozen locations listed on the National Register of Historic Places. It also serves as a suburb of nearby state capital of Dover.
This quaint community of 11,768 people offers its residents more than old houses and easy access to one of the state's most important location. It also provides a safe, secure place to live. Smyrna ranks as the number 9 safest areas in Delaware.
During the course of the reporting year, Smyrna experienced just 32 violent crimes. In terms of population, that gives the area the ninth safest best per-capita rate in the state. The city also saw 246 property crimes.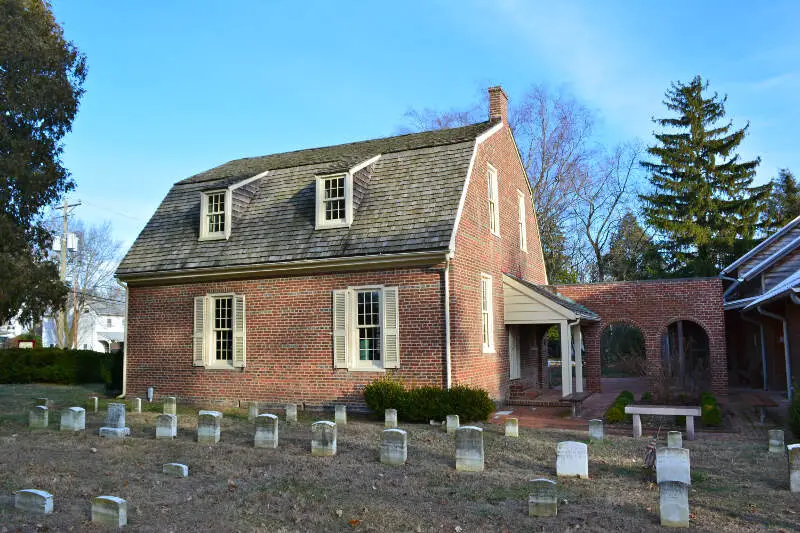 Source: Public domain
Less than a 15-minute drive from downtown Dover, Delaware's capital city, Camden provides an excellent suburban living experience. It offers plenty of modern amenities, along with its share of old-time charm. Several local spots appear on the National Register of Historic Places.
At the same time, Camden offers some of the safest streets in the state. The community saw just 5 violent crimes, in a population of 3,507 inhabitants. That's a per-capita rate of only 142/100k people.
The city's rate of property crimes was higher, with 173 such violations over the course of the year. Still, this included just 3 cars stolen and 7 burglaries. All in all, Camden sits as the number 10 safest city to live in Delaware.
How we calculated the safest cities in Delaware for 2021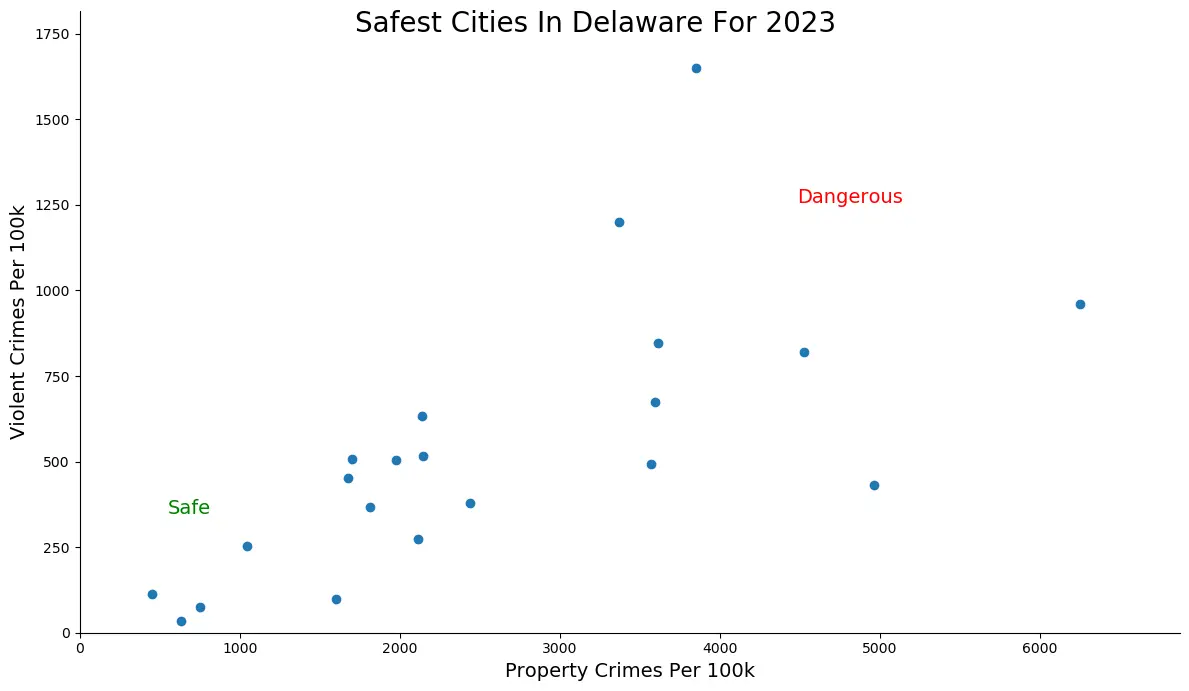 While there are surveys and public polls on what cities in a state are the safest, we didn't want to rely on speculation and opinion. Instead, we looked at the hard numbers from the FBI's most recent report of crime (Published Sept 2020) in Delaware.
Specifically, we analyzed the
FBI's Uniform Crime Report
which summarizes the number of property crimes and violent crimes in each city per year. We used two criteria:
Violent crimes per capita (murders, assaults, rapes, armed robberies)
Property crimes per capita (thefts, burglaries, motor vehicle thefts)
For example, there were a total of 20 crimes committed in Ocean View which had a reported population of 2,180. That means the number of crimes per capita is 0.0092 which translates into a 1 in 109 chance of being the victim of a crime.
We only looked at cities that have populations of more than 2,000 people reported to the FBI in 2019, the last reporting year. This left us with a total of 20 of the biggest cities in Delaware to rank.
We ranked each city for each criteria from 1 to 20 where 1 in any particular category is the safest.
Next, we averaged each places two criteria to create a Safety Index. We crowned the place with the lowest overall Safety Score "The Safest Place In Delaware" with any ties going to the bigger city. You can download the data here.
The safest city in Delaware, based on our criteria, is Ocean View. The most dangerous city in Delaware? Laurel, where residents had a 1 in 15 chance of being the victim of a crime.
Note: This report is not an analysis of the effectiveness of local police departments, nor does it reflect the fact that people from out of town may come into a community and cause a crime. It simply looks at where crimes occurred most frequently, based on a city's population.
There You Have It - The Safest Cities In The First State
Looking at the data, you can tell that Ocean View is as safe as they come, according to science and data.
But as most Delaware residents would agree, almost every place here has its safe and not safe parts. So just make sure you're informed ahead of time.
Here's a look at the most dangerous cities in Delaware according to the data:
Laurel
Seaford
Dover
For more reading, check out:
Breaking Down Crime In The Safest And Most Dangerous Cities In Delaware

Share on Facebook
Chris Kolmar has been in the real estate business for almost ten years now. He originally worked for Movoto Real Estate as the director of marketing before founding HomeSnacks.
He believes the key to finding the right place to live comes down to looking at the data, reading about things to do, and, most importantly, checking it out yourself before you move.
If you've been looking for a place to live in the past several years, you've probably stumbled upon his writing already.
You can find out more about him on LinkedIn.