The 10 Safest Cities In Indiana For 2020
We used data and science to determine the places in Indiana where everyone sleeps safe and sound.

Editor's Note: This article has been update for 2020. This is our sixth time rankings the safest places to live in Indiana.
Swipe left for slideshow. Article continues below.
Article Table Of Contents   
(Skip to section)
To truly know what it means to live where it's safe, one must experience the super safe, super beautiful, super awesome state of Indiana. It's one of the safest states, with some of the safest cities in the country, to call home.
And here at HomeSnacks, we wanted to know just how safe is Indiana? More importantly, where, exactly, are the safest cities in the Hoosier State? So, we consulted the numbers. In total, we analyzed 75 cities with over 5,000 residents. We looked at important factors like property crimes and violent crimes per capita for every place from Evansville to Gary.
We discovered that Indiana is always looking out for the safety of its residents. It's so safe, here, that the Hoosiers have no problem telling people to Wander Indiana to check out their best of the best. For example, hip millennial cities like Bloomington, cool college towns like Lafayette, and great places to raise families like Caramel are just a few of the Hoosier State's best places where safety is of the utmost priority.
More importantly, the median income of the state is close to $55,000; thus, providing its residents with the proper extra funds to spend on the things that keep their communities and residents happy, safe, and healthy. And if that doesn't say safe, we're not sure what does.
So before you start a "safety first" campaign in your community, stop, drop, and roll and safely scroll down to see where the safest Indiana cities are located.
Here are the 10 safest cities to live in Indiana for 2020:
Do we think there's a direct correlation between Indiana's blue ribbon schools, strong jobs, competitive salaries, and people flocking to these safe places to live the Hoosier dream? Absolutely. And this is most evident in the safest place to live in Indiana for 2020, Zionsville.
Up three spots from last year, were pretty sure that Zionsville is not only going to continue to crush Indiana's safety game, but it's going to be one of Indiana's fastest growing cities.
Want to know the other places that make safety a priority in the Hoosier State? Take a look below; and if you don't find your favorite there, head to the bottom.
For more reading on safe places to live in and around Indiana, check out:
The 10 Safest Cities In Indiana For 2020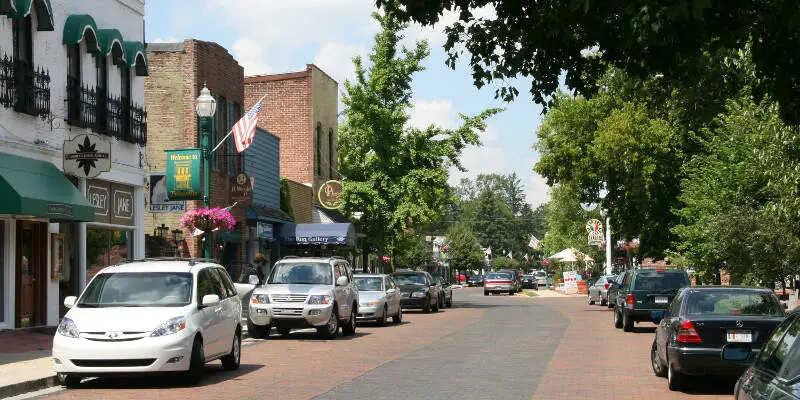 Source: Public domain
Are you looking for the heavenly kingdom of Zion? Well, Zionsville, Indiana might not be QUITE as nice as, well, heaven, but it sure is safe. How safe are we talking? In a city of over 25,000 residents, Zionsville didn't experience a single violent crime in the last year of available data. Now that is impressive.
And it isn't like Zionsville is slacking in terms of property crime either. In fact, the rate of property crime in this heavenly city was 10 times lower than the national average, which is the second lowest rate statewide.
If you think all this sounds great but you're waiting to hear one extra weird thing before packing your bags for Zionsville, listen to this: there's an Antique Fan Museum with fans dating back to the 19th century. Now who wouldn't be a fan of that? But if that's not entertaining enough, Indianapolis is only 20 miles south.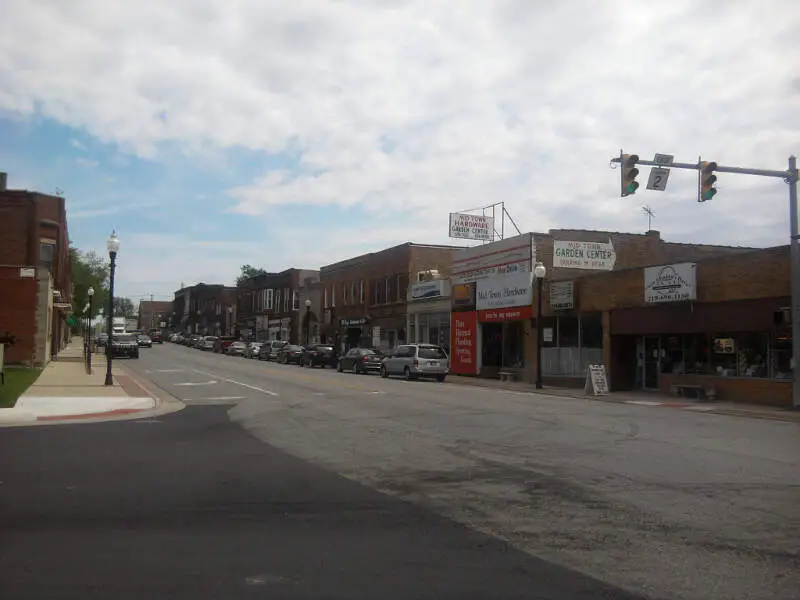 Two movers and shakers in the top two! And lo and behold we have Lowell as the second safest place in Indiana this year.
Moving up over the last several years, the city of almost 10,000 boasts the lowest property crime rate in the state by a really wide margin.
There's so little property crime here that you could drop a $100 bill in the middle of Moose Park and the moose.. I mean children would politely contemplate with each other on who should be the one to give it back to you.
See they wouldn't even fight over who should be nice.
This year New Whiteland pulled a rabbit out of its hat to become the third safest place to live in Indiana for 2020. While it had the lowest violent crime rate, its property crime rate inched up a bit this year.
The town of some 6,000 people also scored highly on our SnackAbility score meaning it's just an overall great place to live.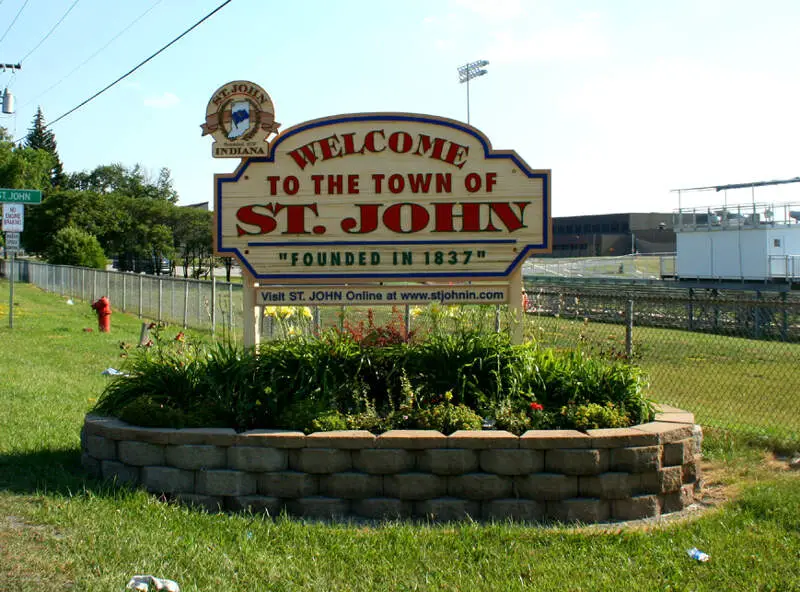 Source: Public domain
Not sure if it's divine inspiration, or just good manners, but St. John lands just outside the top three for Indiana's safest places.
Home to a saint like violent crime rate, the best in the state, there were a grand total of 0 murders here in the last reporting year. Mix in an aggravated assault rate that's 50x lower than average and we bet that there's probably not even any bullies in school -- everyone is just a peace arbiter.
St. John is located in the Northwest Corner of the state about as close to Illinois as you can get without being in Chicago. It also scores a 10/10 on our SnackAbility score which really makes us think this place is #blessed.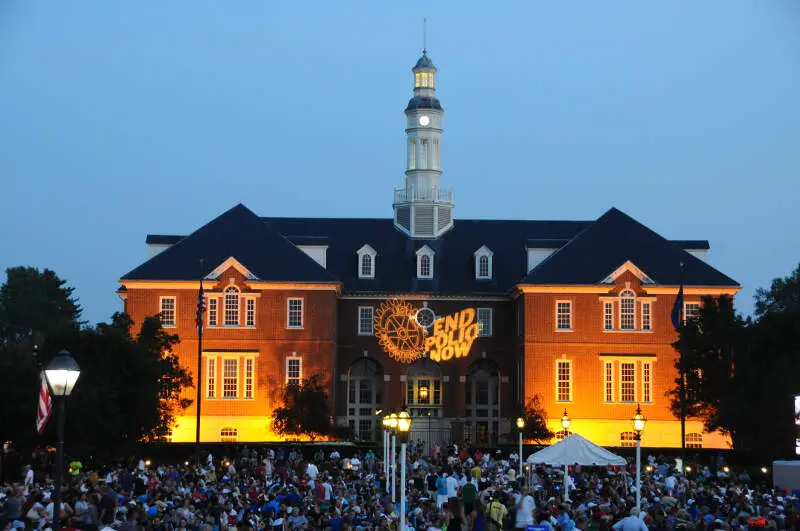 Sweet, sweet Carmel.
This town is one of my favorite to write about because they win basically everything every year, so coming in fifth for something is actually kind of different. That being said, it's super safe to live here as it places way better than the national average for both violent and property crime.
And besides, Carmel ranks better where it really counts -- it's the second best place to live in Indiana and the third richest. So the price of entry is kinda steep, but well worth the entrance fee if you can afford it.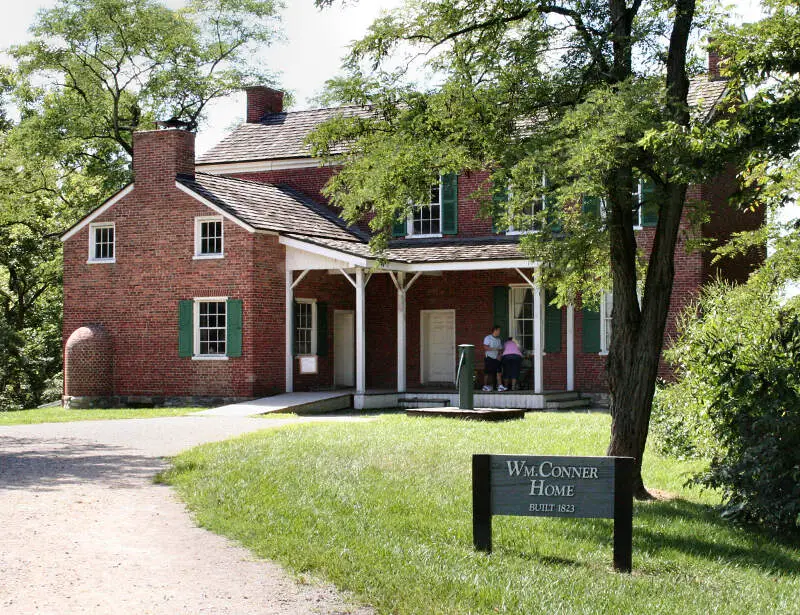 If your fishing for a place to live and having trouble pick a spot, we suggest you sent up your pole in Fishers, another one of Indiana's gems.
The biggest city on the list by a wide margin, it weighs in as the sixth safest (God am I on a pun roll tonight).
Another city that consistently makes our best of lists, Fishers had top ten finishes for both property and violent crime.
So if you have the chance to call it home, make sure to reel it in quickly.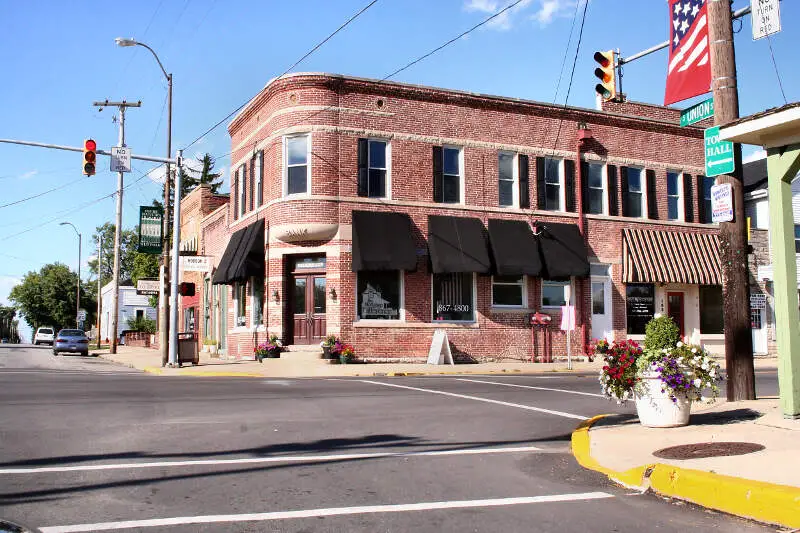 We all know the best field is Westfield, but it also happens to be one of the safest fields out there too.
No stranger to our lists, this Indiana suburb is like Pleasantville were everyone is above average, but no one really stands out. Property crime and violent crime rates are both in the top 10% in the state, but not the tippy top of the class.
Likewise, it ranks in our top ten places to live in Indiana and top ten for families. So it still holds bragging rights over half the cities above it on this list of the safest.
According to TripAdvisor, make sure to check out Urban Vines Winery & Brewery Co. when you're in town. You'll have to much fun to even think of commiting a crime.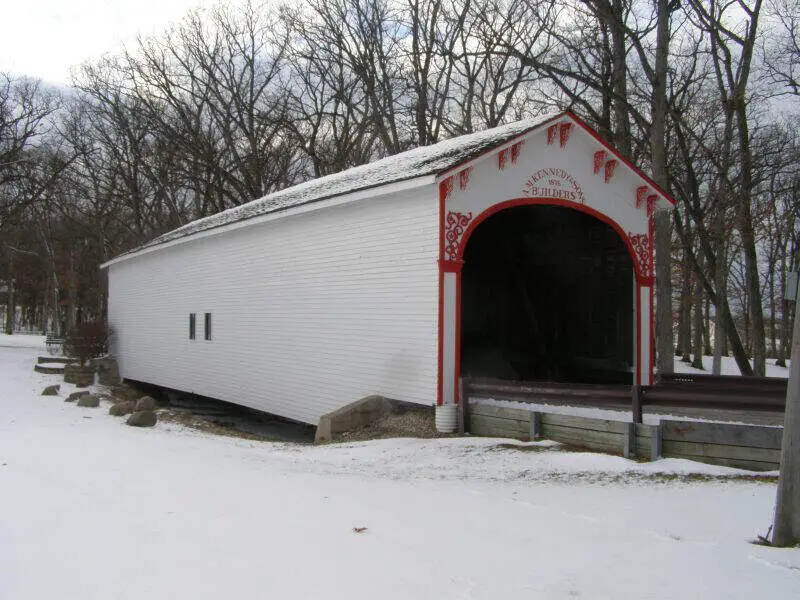 We've reached the pinnacle of safety, the king of kind, Crown Point -- the eighth safest place in Indiana.
While the city was bumped off its throne from several years ago, it's more because other cities got safer than Crown Point getting less safe. There were no murders here, so you can sleep safe and sound. And property crimes are low enough that no paupers are stealing bread at the farmer's market downtown.
Crown Point is another Chicago area burb.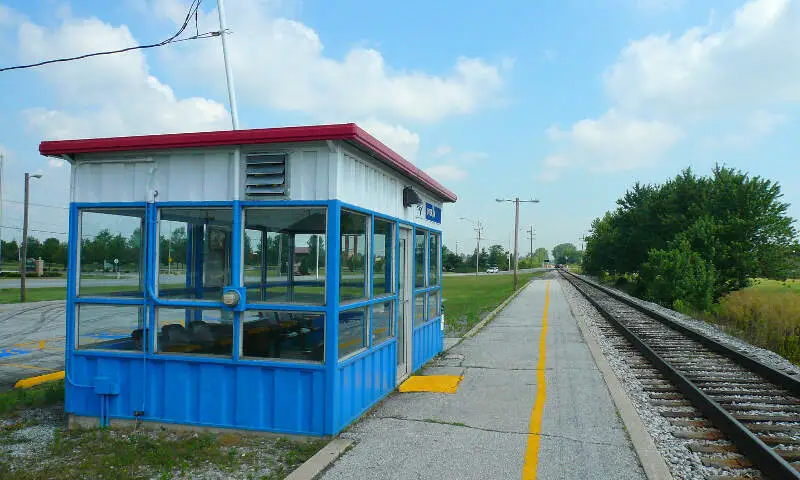 I bet your dying for us to make a pun about tie dying our clothes in a dryer since we are going to talk Dyer now.
Located a stone's throw from St. John, Dyer is the ninth safest place in Indiana and just a shade less holy than St. John. Violent crime rates that are a little bit more standard than St. John's prevented Dyer from overthrowing its neighbor.
And I know I keep saying it, but Dyer also brings me back. They appear on a bunch of our lists and have been for several years. It's one of the best places to live in Indiana this year too, per usual.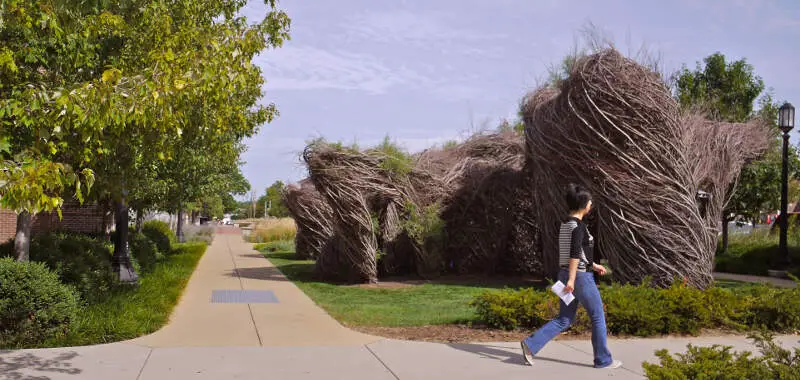 An educated population makes for a safe population -- at least, that's how it seems to be working out in West Lafayette, home to Purdue University.
While West Lafayette makes this list mostly for its super-low property crime rate, the city is far from having a problem with violent crime. In fact, violent crime is about 6 times less frequent here than the nationwide average.
There is a catch for people who like their safety with a side of personal space; West Lafayette is the most densely populated city in Indiana. But hey, as least you can be pretty sure your neighbors aren't up to any criminal activity.
How we calculated the safest cities in Indiana for 2020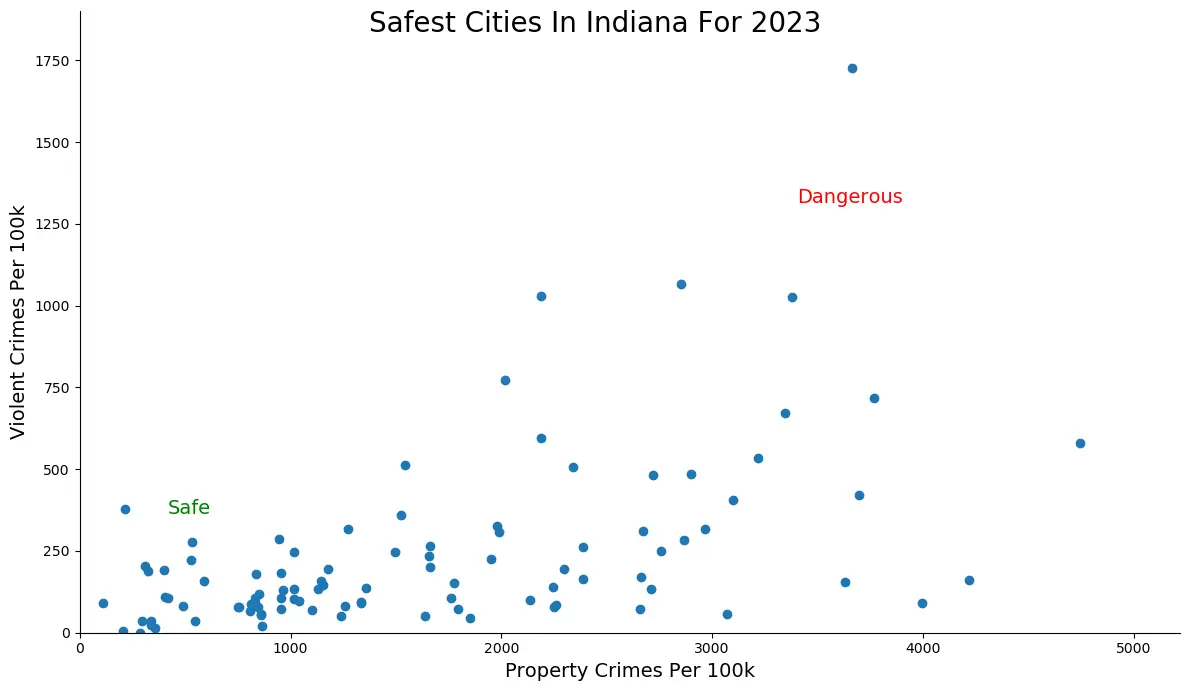 While there are surveys and public polls on what cities in a state are the safest, we didn't want to rely on speculation and opinion. Instead, we looked at the hard numbers from the FBI's most recent report of crime (Published Sept 2019) in Indiana.
Specifically, we analyzed the
FBI's Uniform Crime Report
which summarizes the number of property crimes and violent crimes in each city per year. We used two criteria:
Violent crimes per capita (murders, assaults, rapes, armed robberies)
Property crimes per capita (thefts, burglaries, motor vehicle thefts)
For example, there were a total of 60 crimes committed in Zionsville which had a reported population of 27,185. That means the number of crimes per capita is 0.0022 which translates into a 1 in 453 chance of being the victim of a crime.
We only looked at cities that have populations of more than 5,000 people reported to the FBI in 2018, the last reporting year. This left us with a total of 75 of the biggest cities in Indiana to rank.
We ranked each city for each criteria from 1 to 75 where 1 in any particular category is the safest.
Next, we averaged each places two criteria to create a Safety Index. We crowned the place with the lowest overall Safety Score "The Safest Place In Indiana" with any ties going to the bigger city. You can download the data here.
The safest city in Indiana, based on our criteria, is Zionsville. The most dangerous city in Indiana? Michigan City, where residents had a 1 in 19 chance of being the victim of a crime.
Note: This report is not an analysis of the effectiveness of local police departments, nor does it reflect the fact that people from out of town may come into a community and cause a crime. It simply looks at where crimes occurred most frequently, based on a city's population.
There You Have It - The Safest Cities In The Hoosier State
Looking at the data, you can tell that Zionsville is as safe as they come, according to science and data.
But as most Indiana residents would agree, almost every place here has its safe and not safe parts. So just make sure you're informed ahead of time.
Here's a look at the most dangerous cities in Indiana according to the data:
Michigan City
South Bend
Indianapolis
For more reading, check out:
Breaking Down Crime In The Safest And Most Dangerous Cities In Indiana

Share on Facebook
Chris Kolmar has been in the real estate business for almost ten years now. He originally worked for Movoto Real Estate as the director of marketing before founding HomeSnacks.
He believes the key to finding the right place to live comes down to looking at the data, reading about things to do, and, most importantly, checking it out yourself before you move.
If you've been looking for a place to live in the past several years, you've probably stumbled upon his writing already.
You can find out more about him on LinkedIn.