The 10 Safest Cities In Indiana For 2023
The safest cities in Indiana are St. John and Lowell for 2023.

To truly know what it means to live where it's safe, one must experience the super safe places in Indiana. It's one of the safest states, with some of the safest cities in the country, to call home.
We wanted to know just how safe the safest cities in the Hoosier State are. So, we consulted the numbers and analyzed 97 cities with over 5,000 residents. We looked at important factors like property and violent crimes per capita for every place from Evansville to Gary.
We discovered that Indiana is always looking out for the safety of its residents. For example, hip millennial cities like Bloomington, cool college towns like Lafayette, and great places to raise families like Caramel are just a few of the Hoosier State's safest places.
So before you start a "safety first" campaign in your community, stop, drop, roll, and safely scroll down to see where the safest Indiana cities are located.
---
Table Of Contents:
Top Ten
|
Methodology
|
Table
|
References
---
Here are the 10 safest cities to live in Indiana for 2023:
What's the safest city in Indiana? The safest city in Indiana is St. John.
We're pretty sure that St. John is not only going to continue to crush Indiana's safety game, but it's going to be one of Indiana's fastest growing cities.
Do you want to know the other places that prioritize safety in the Hoosier State? Look below; if you don't find your favorite there, head to the bottom.
For more reading on safe places to live in and around Indiana, check out:
The 10 Safest Cities In Indiana For 2023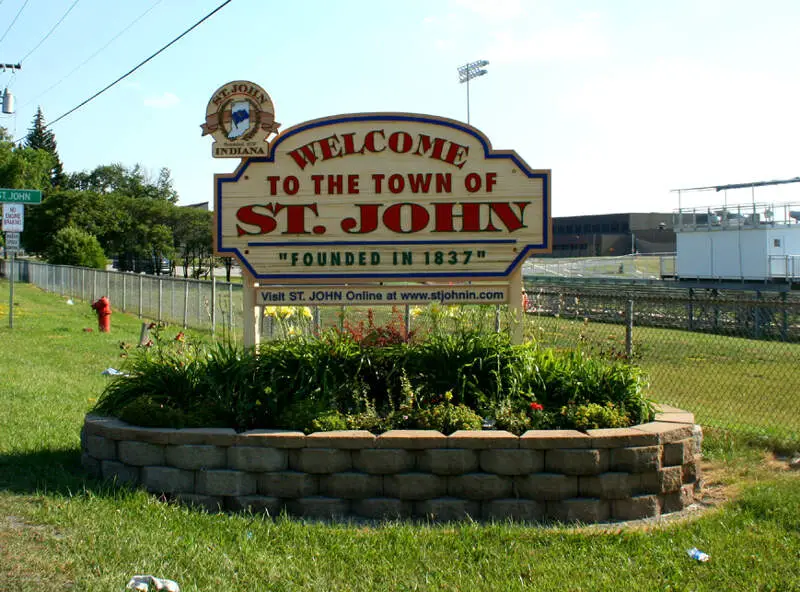 Source: Public domain
Not sure if it's divine inspiration, or just good manners, but St. John lands just outside the top three for Indiana's safest places.
Home to a saint like violent crime rate, the best in the state, there were a grand total of 0 murders here in the last reporting year. Mix in an aggravated assault rate that's 50x lower than average and we bet that there's probably not even any bullies in school -- everyone is just a peace arbiter.
St. John is located in the Northwest Corner of the state about as close to Illinois as you can get without being in Chicago. It also scores a 10/10 on our SnackAbility score which really makes us think this place is #blessed.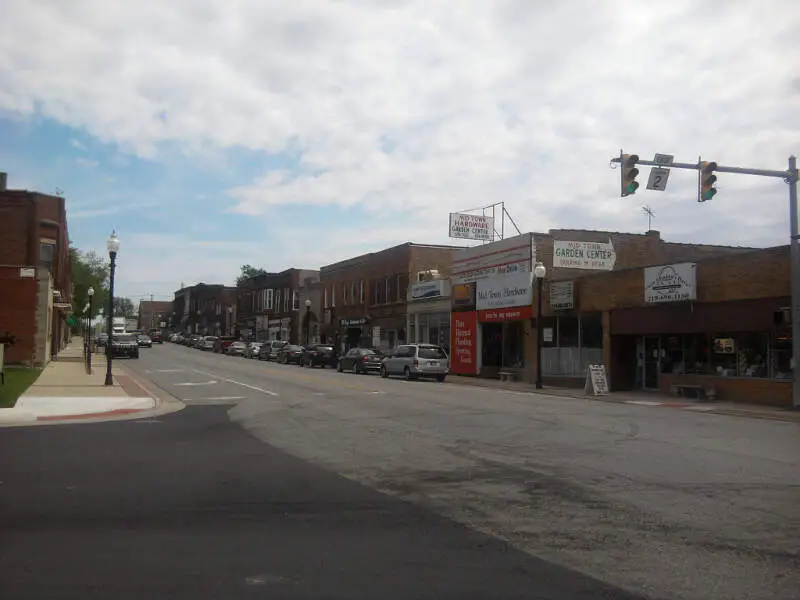 Two movers and shakers in the top two! And lo and behold we have Lowell as the second safest place in Indiana this year.
Moving up over the last several years, the city of almost 10,000 boasts the lowest property crime rate in the state by a really wide margin.
There's so little property crime here that you could drop a $100 bill in the middle of Moose Park and the moose.. I mean children would politely contemplate with each other on who should be the one to give it back to you.
See they wouldn't even fight over who should be nice.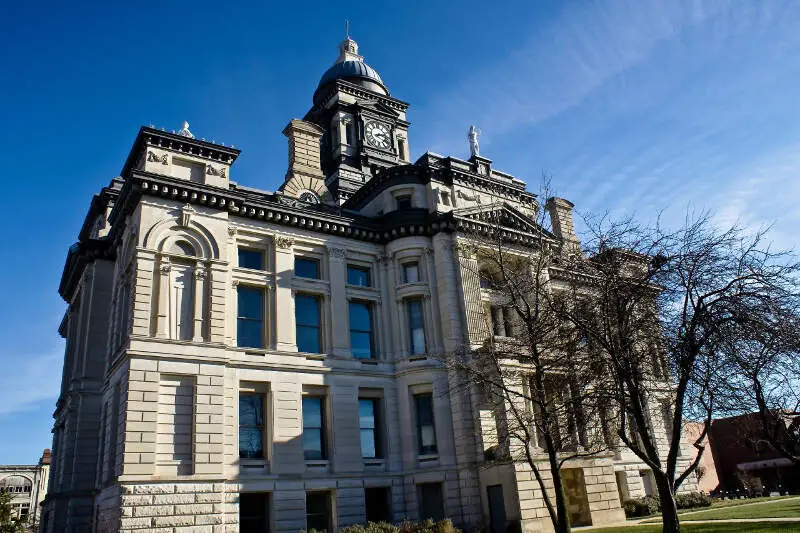 Established by the Pence brothers in 1829, Frankfort, located in Clinton County, Indiana, has grown to be the third safest city in the state. It boasts 0 murders and a low 36/100k people violent crime rate per capita, alongside just 49 property crime incidents. These figures reflect the effective law enforcement and community measures ensuring the wellbeing of its 16,572 residents.
The historical city's small size fosters a tight-knit sense of community, contributing to its overall safety and making it a secure place to call home within Indiana.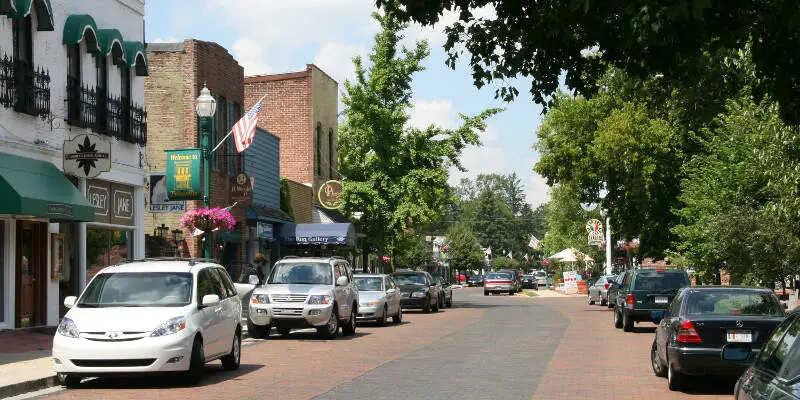 Source: Public domain
Are you looking for the heavenly kingdom of Zion? Well, Zionsville, Indiana might not be QUITE as nice as, well, heaven, but it sure is safe. How safe are we talking? In a city of over 25,000 residents, Zionsville didn't experience a single violent crime in the last year of available data. Now that is impressive.
And it isn't like Zionsville is slacking in terms of property crime either. In fact, the rate of property crime in this heavenly city was 10 times lower than the national average, which is the second lowest rate statewide.
If you think all this sounds great but you're waiting to hear one extra weird thing before packing your bags for Zionsville, listen to this: there's an Antique Fan Museum with fans dating back to the 19th century. Now who wouldn't be a fan of that? But if that's not entertaining enough, Indianapolis is only 20 miles south.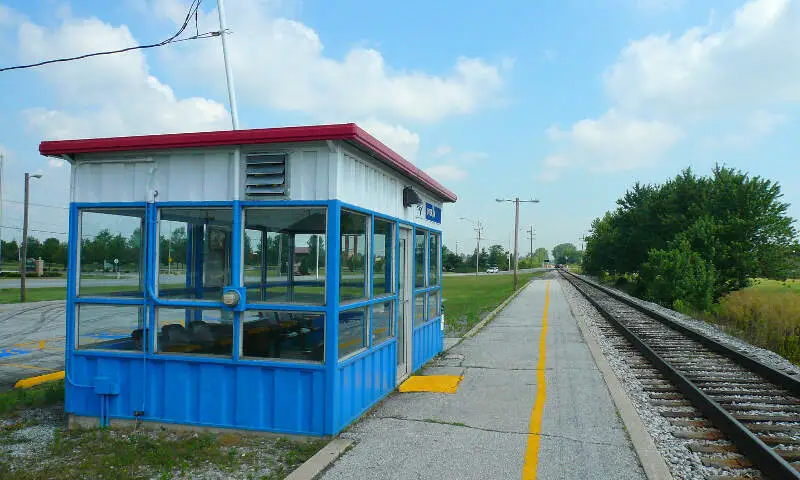 I bet your dying for us to make a pun about tie dying our clothes in a dryer since we are going to talk Dyer now.
Located a stone's throw from St. John, Dyer is the fifth safest place in Indiana and just a shade less holy than St. John. Violent crime rates that are a little bit more standard than St. John's prevented Dyer from overthrowing its neighbor.
And I know I keep saying it, but Dyer also brings me back. They appear on a bunch of our lists and have been for several years. It's one of the best places to live in Indiana this year too, per usual.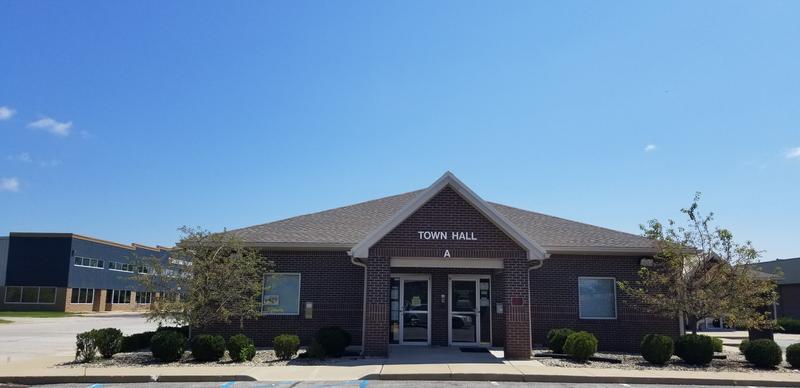 This year New Whiteland pulled a rabbit out of its hat to become the sixth safest place to live in Indiana for 2023. While it had the lowest violent crime rate, its property crime rate inched up a bit this year.
The town of some 6,000 people also scored highly on our SnackAbility score meaning it's just an overall great place to live.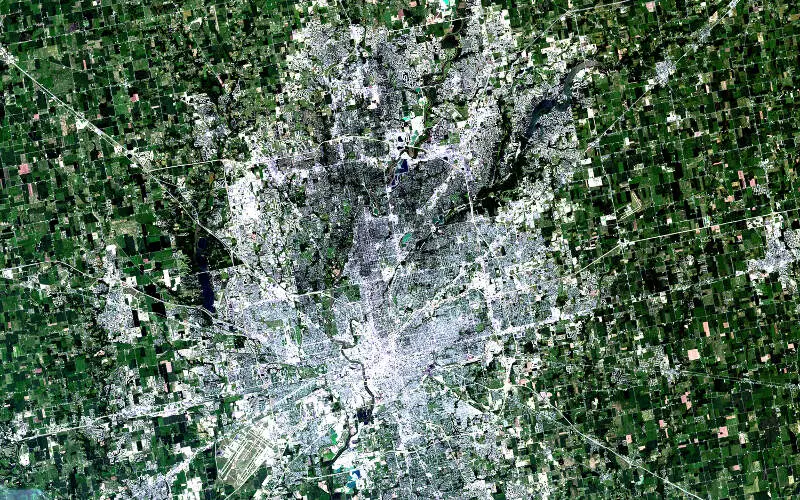 Founded in 1906 around the new railroad in Johnson County, Bargersville is a small town with a population of 10,791 that revels in its safety reputation. With just 1 murder reported in 2023, it boasts an eighth safest place rank for violent crimes statewide. Property crimes also underscore the town's security, placing it at an 17th safest for such incidents per capita. This contributes to Bargersville's status as the seventh safest place in Indiana, ensuring a steadfast sense of security for its residents.
Cicero, located in Hamilton County, Indiana, ranks as the eighth safest city in the state. Despite its modest population of under 10,000, Cicero's crime rates are exceptionally low. The town's 90/100k people rate of violent crime positions it at 30th safest for safety against violent crimes, while its safest highlights few property crimes. Moreover, the town's combined 198/100k people total crime per capita rate is significantly lower than national averages, contributing to its reputation as one of the most secure places in Indiana.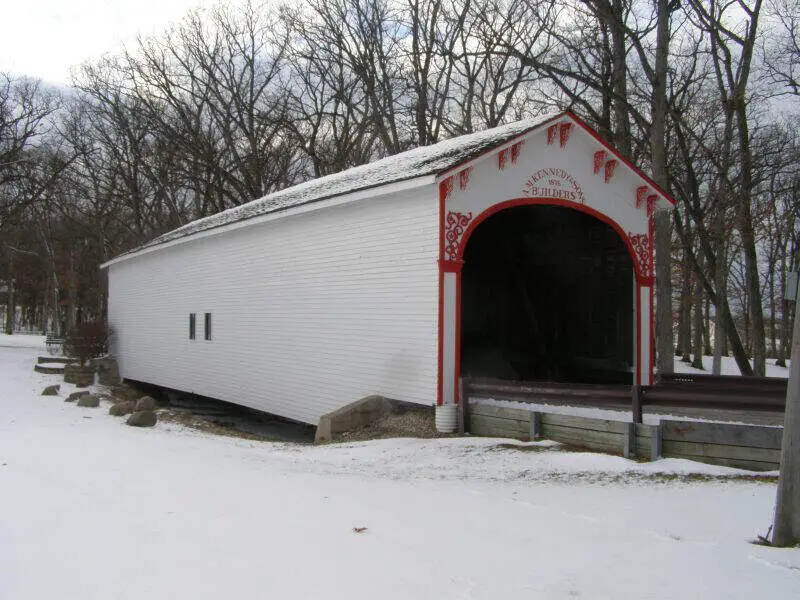 We've reached the pinnacle of safety, the king of kind, Crown Point -- the ninth safest place in Indiana.
While the city was bumped off its throne from several years ago, it's more because other cities got safer than Crown Point getting less safe. There were no murders here, so you can sleep safe and sound. And property crimes are low enough that no paupers are stealing bread at the farmer's market downtown.
Crown Point is another Chicago area burb.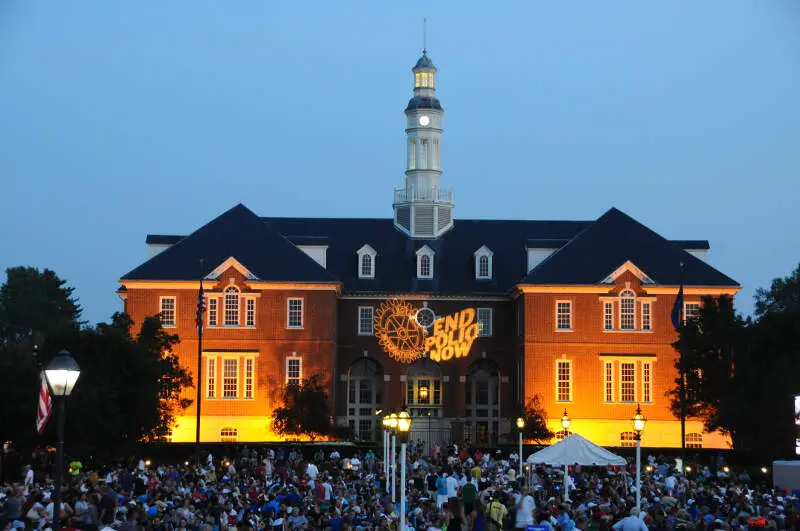 Sweet, sweet Carmel.
This town is one of my favorite to write about because they win basically everything every year, so coming in tenth for something is actually kind of different. That being said, it's super safe to live here as it places way better than the national average for both violent and property crime.
And besides, Carmel ranks better where it really counts -- it's the second best place to live in Indiana and the third richest. So the price of entry is kinda steep, but well worth the entrance fee if you can afford it.
Methodology: How we calculated the safest cities in Indiana for 2023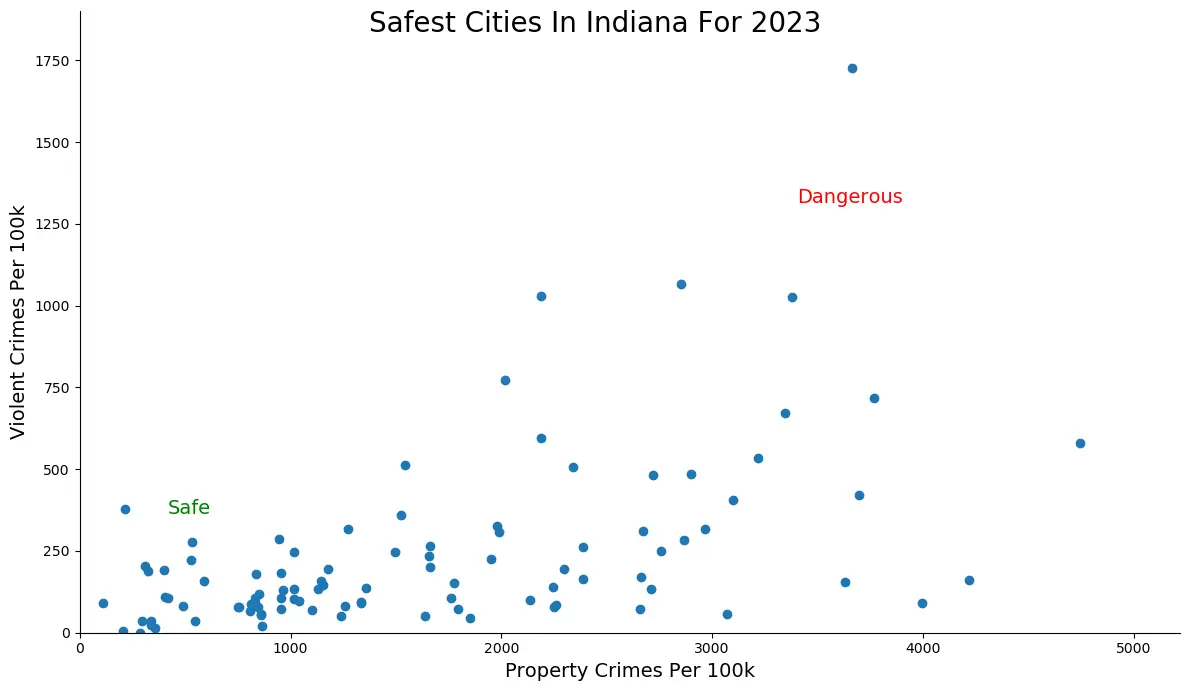 While there are surveys and public polls on what cities in Indiana are the safest, we wanted to rely on something other than speculation and opinion. Instead, we looked at the hard numbers from the FBI's most recent crime report in Indiana.
Specifically, we used Saturday Night Science to analyze the FBI's Uniform Crime Report, which summarizes the number of property and violent crimes in each city annually. We used two criteria:
Violent crimes per capita (murders, assaults, rapes, armed robberies)
Property crimes per capita (thefts, burglaries, motor vehicle thefts)
For example, there were 42 crimes committed in St. John, with a reported population of 20,168. That means the number of crimes per capita is 0.0021, which translates into a 1 in 480 chance of being the victim of a crime.
We only looked at Indiana cities that have populations of more than 5,000. This filter left us with 97 of the biggest cities in Indiana to rank.
We ranked each city for each criterion from 1 to 97 where 1 in any particular category is the safest.
Next, we averaged each place's two criteria to create a Safety Index. We crowned the place with the lowest overall Safety Score, "The Safest Place In Indiana," with any ties going to the bigger city.
The safest city in Indiana, based on our criteria, is St. John. The most dangerous city in Indiana? South Bend, where residents had a 1 in 18 chance of being the victim of a crime.
This article has been update for 2023. This report marks our tenth time ranking the safest places to live in Indiana. All the data comes from the FBI's Crime In The USA 2022 report.
Summary: The Safest Cities In The Hoosier State
Looking at the data, you can tell that St. John is as safe as they come in Indiana, according to science and data.
But as most Indiana residents would agree, almost every place here has its safe and not safe parts. So just make sure you're informed ahead of time.
Here's a look at the most dangerous cities in Indiana according to the data:
South Bend
Terre Haute
Evansville
For more reading, check out:
Breaking Down Crime In The Safest And Most Dangerous Cities In Indiana

Share on Facebook
Chris Kolmar has been in the real estate business for almost ten years now. He originally worked for Movoto Real Estate as the director of marketing before founding HomeSnacks.
He believes the key to finding the right place to live comes down to looking at the data, reading about things to do, and, most importantly, checking it out yourself before you move.
If you've been looking for a place to live in the past several years, you've probably stumbled upon his writing already.
You can find out more about him on LinkedIn.