The 10 Safest Cities In Montana For 2020
We used data and science to determine the places in Montana where everyone sleeps safe and sound.

Editor's Note: This article has been update for 2020. This is our sixth time rankings the safest places to live in Montana.
Swipe left for slideshow. Article continues below.
Article Table Of Contents
(Skip to section)
If you want the safest neighborhoods, safest schools, safest parks, and just overall safest communities, look no further than the state of Montana: Big Sky Country has some of the safest places to live in America.
And, folks, it's your lucky day. HomeSnacks is here to give you the ultimate guide: we've broken down the best places to raise a family in Montana for 2020 and the top ten list is below.
How did we determine Montana's most family friendly places? We consulted the most recent FBI data on places in Montana with more than 2,000 residents. We looked at several factors: violent crime, property crime, education, and employment. We ended up with 29 places in Montana where you could call home, but limited it to the ten safest. This is also our sixth time ranking Montana's safest cities, so trust us when we say that we know what we're talking about.
Now, we can't say that crime is nonexistent in The Treasure State, but we can say that the crimes committed seem to be centered around property. We were, however, surprised that any crime happens in this state at all considering Montana's gun laws are so relaxed. And we're pretty sure that the only reason Montana is not the safest state in the country is because the competition was fierce.
Whether you're looking for that "how the West was won" vibe that Billings offers, or that middle of nowhere Montana scene like Great Falls, or just a great ski town like Bozeman, Montana has something great and safe for everyone.
Do yourself a favor and scroll down to see a list of Montana's safest places. You won't be disappointed.
Here are the 10 safest cities to live in Montana for 2020:
Montana does have beautiful summers, but super snowy winters; so for many, the burning question is: what is it about Montana that makes over one million cowboys and cowgirls want to call it home? We'll tell you, point blank, it has a lot to offer.
So what is the number one safest place in Montana? That would be, Colstrip.
If you want to see how Montana's other amazing, safe places faired, take a look at the list below. And if you don't see your favorite there, head to the bottom.
For more reading on safe places to live in and around Montana, check out:
The 10 Safest Cities In Montana For 2020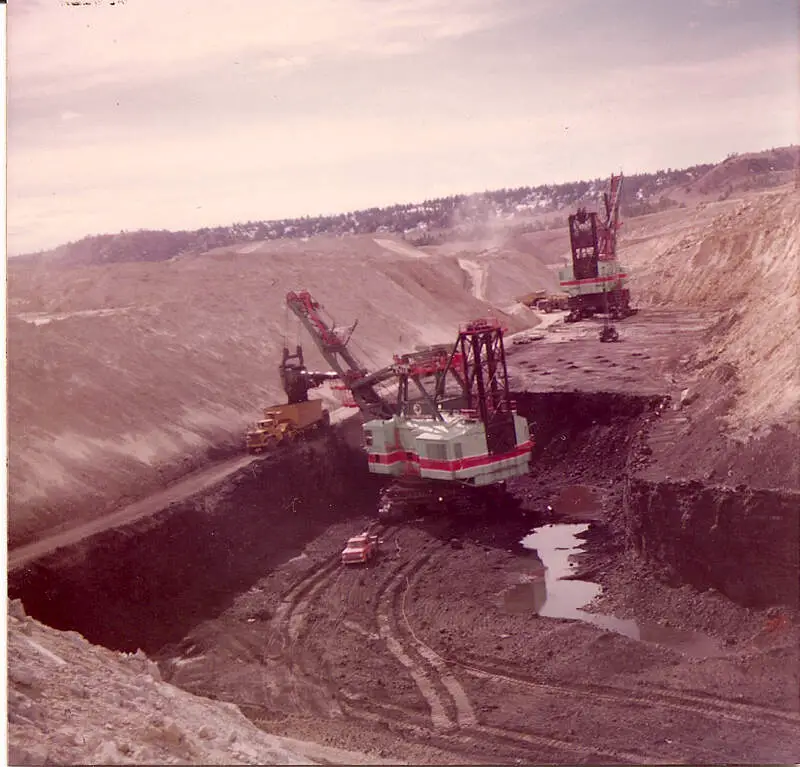 Source: Public domain
Colstrip is no stranger to the Homesnacks spotlight; we've already named it the second best and fourth most affordable place to live in Montana for 2019. Being #1 in safety is just one more reason Colstrip is a superstar city.
Colstrip averaged just one property crime per month and one violent crime every three months, so your chances of getting into trouble with criminals is basically nil. In fact, the 1 in 193.7 chance residents face of being the victim of a property crime is nearly five times lower than the national average. Colstrip also has a ton of great parks, making it a great city for families.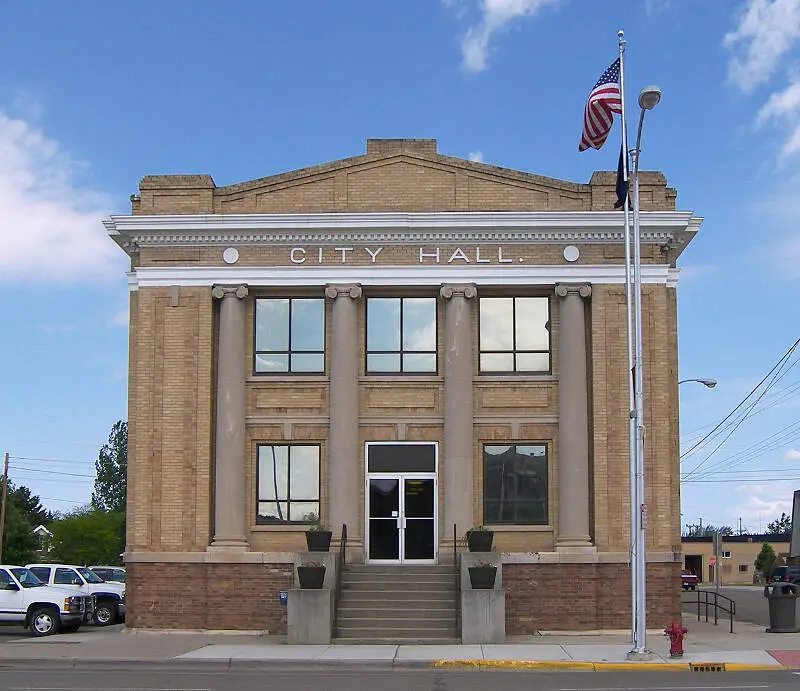 Don't let the rugged terrain fool you; Glendive's motto is "good people surrounded by Badlands," and boy do residents live up to it. Glendive had the fourth lowest rate of property and sixth lowest rate of violent crime in Montana. The 1 in 466 chance Glendive residents face of being the victim of a violent crime is well below the national average. Safety is great and all, but Glendive also has natural beauty going for it. The city is home to Makoshika State Park, where you can see badland formations and dinosaur fossils.
Unfortunately, this is the second time Glendive has earned the silver instead of the gold medal on one our lists; we named the city the second best place to raise a family in Montana.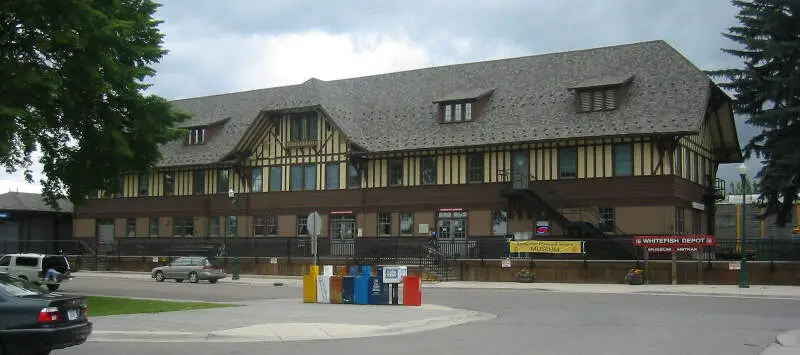 As long as you don't break a wrist skiing or snowboarding The Big Mountain, you're going to be pretty safe in Whitefish. The town had the second lowest rate of violent crime in the state, with about three times less violence than the national average. Whitefish's property crime ranking was also in the top ten statewide.
There is a catch to living in a super-safe mountain resort town in one of the nation's most spectacular national parks (who would've guessed?). It's the second most expensive place in Montana. But we think living in Whitefish is worth every penny.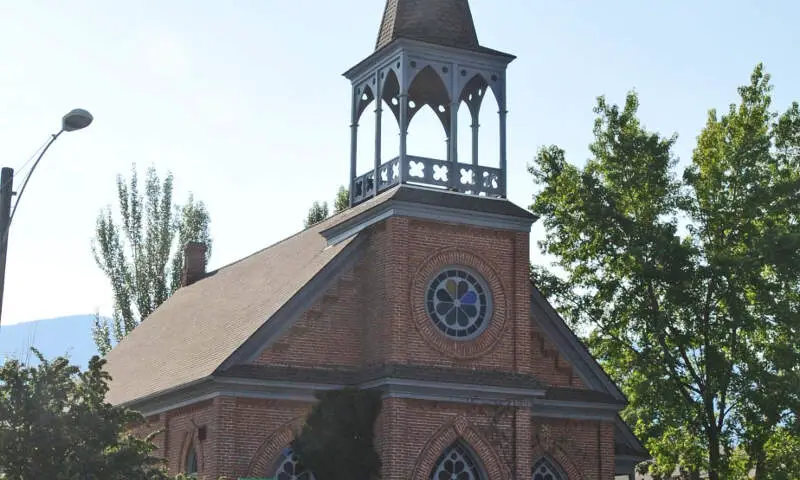 Located just east of Whitefish, Columbia Falls ranks as the fourth safest city in Montana. Columbia Falls had the third lowest rate of violent crime in the state, with only eight cases recorded in 2018. Property crime in Columbia Falls is also much less frequent than the statewide average. Between having Glacier National Park just to the north and Montana's biggest waterpark in your backyard, there are too many awesome options for activities for Columbia Falls residents to get involved in a life of crime.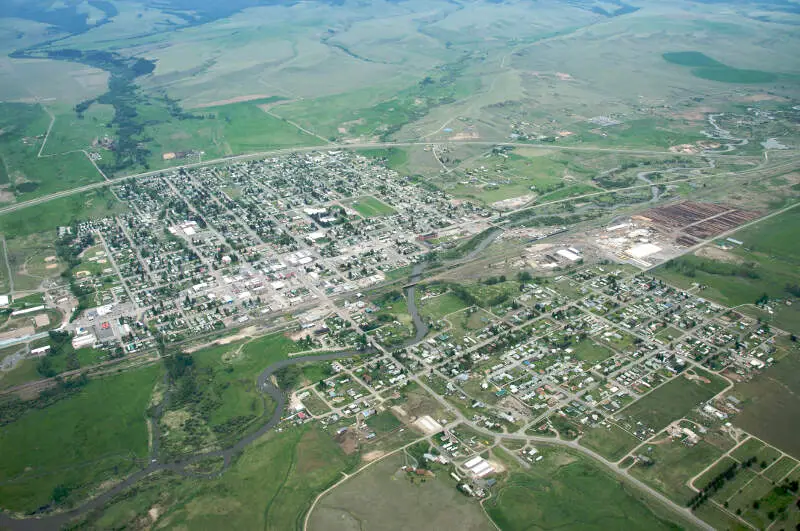 How safe is Deer Lodge, Montana? Well, the Old Montana Prison is actually five museums and holds no prisoners, so I guess they've got the whole crime thing sorted already. Seriously though, Deer Lodge worked hard to make this list. Just last year, they were only ranked #20, so the jump to the #5 spot is definitely respectable.
To what can we attribute this sudden change? Mostly rock-bottom levels of property crime, with the city averaging 1.5 cases of robbery, larceny, or burglary each month.
Deer Lodge is about an hour west of Helena.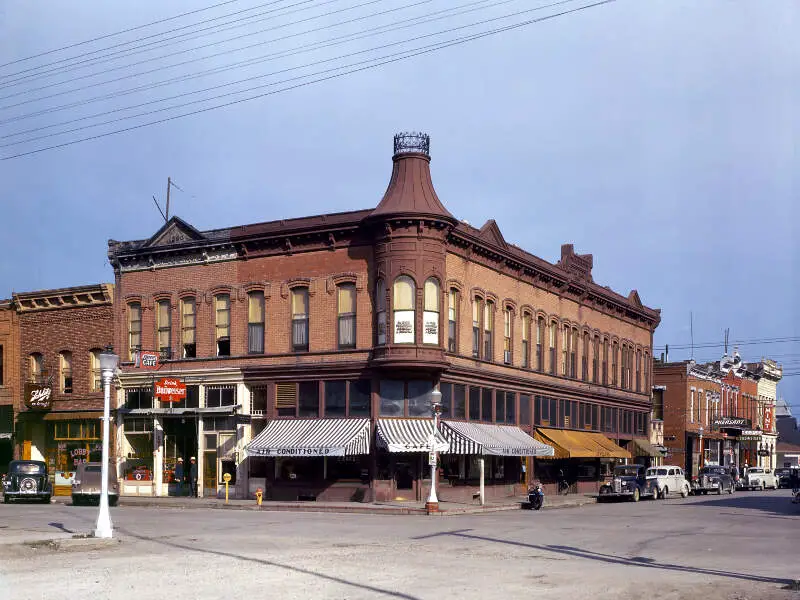 Source: Public domain
Dillon is the sixth safest place to live in Montana, but it does have a sort of spooky aspect to it. Why?
Well, Bannack State Park is a historical ghost down, with over 60 original structures built as early as the 1860's during the gold rush. Luckily, any ghostly gold-diggers that might be hanging around evidently found enough nuggets that they don't need to steal these days; Dillon had the second lowest rate of property crime in Montana.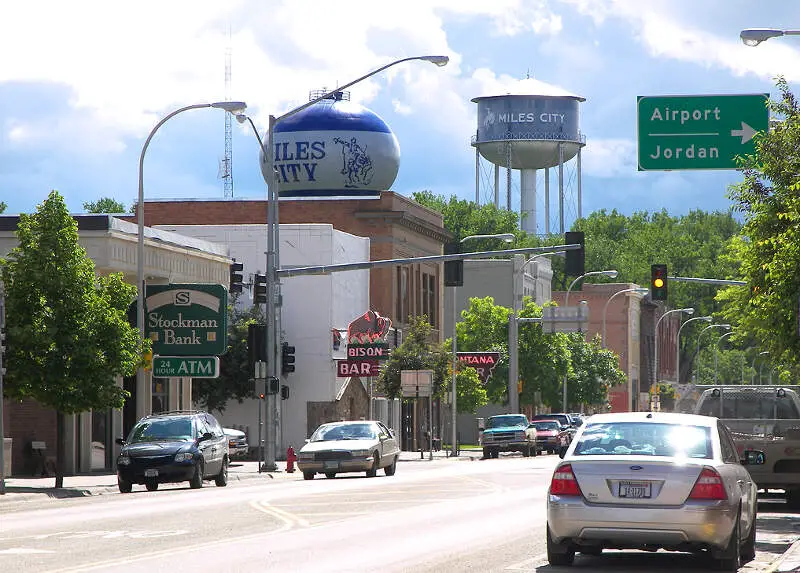 Located in the southeastern part of the state in Custer County, Miles City is the seventh safest city in Montana. Miles City residents had about a 1 in 499 chance of being the victim of a violent crime, which is about half as much as the national average. The property crime rate in Miles City is also the 14th lowest in Montana. Miles City is home to Pirogue Island State Park, an island on the Yellowstone River that'll make fishers and bird-watchers alike happy for hours.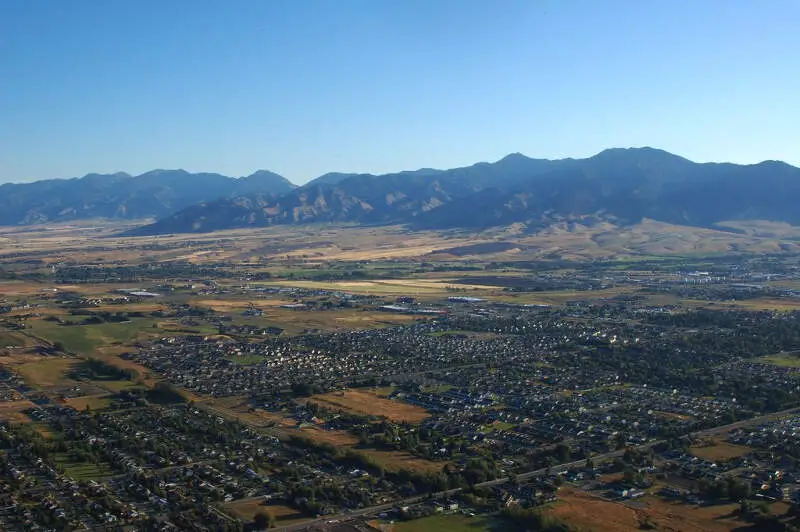 Located in southwestern Montana, Bozeman is the biggest city to make this list, proving you don't need to sacrifice size for security.
Bozeman averaged about two violent crimes a week in the last year of available data, which, given Bozeman's population, is quite low. Bozeman is also home to Montana State University, which means more than just an extra-educated population. The Museum of the Rockies is on the school's campus, so you can check out a planetarium show or a T-Rex any time you want. With the crime rate so low, it'll probably be the scariest thing you do see all week.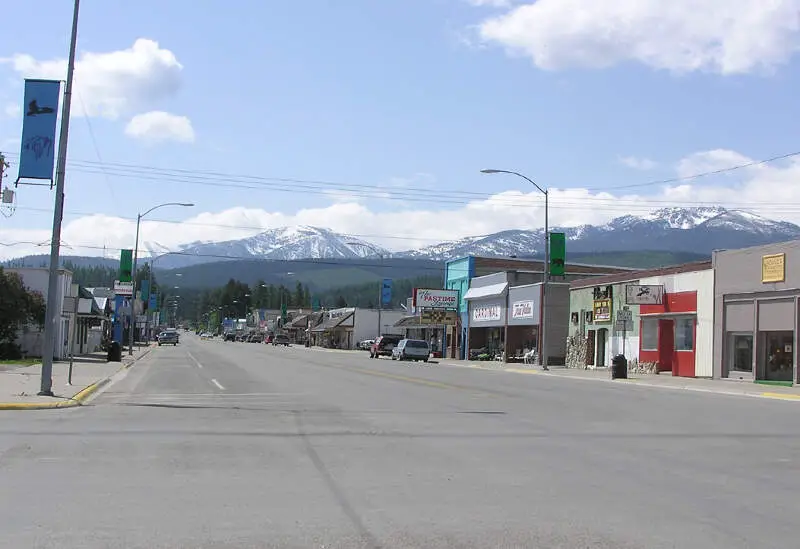 Source: Public domain
The city of Libby is located in the middle of the Kootenai Valley, along a river, in the heart of the Kootenai National Forest so you'd better believe you'll have an endless supply of photo-ops when you move here.
Apparently, the natural beauty does a lot to lower residents' violent impulses, because Libby is the least violent city per capita in Montana. To give you an idea, Libby had more seasons than violent crimes in the last year of available data. Now if Libby can just bring its property crime rate down a bit, the city could easily feature higher on this list next year.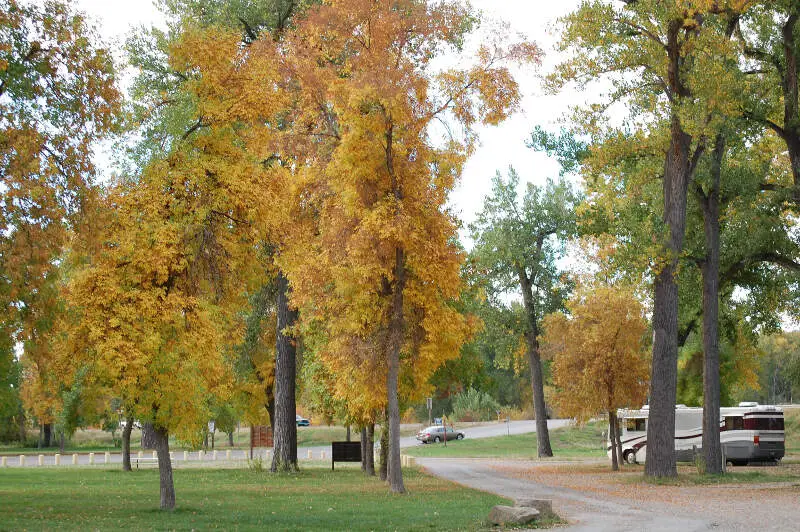 A southwestern suburb of Billings, Laurel rounds out our list of safest cities in Montana. Laurel had the eighth lowest rate of violent crime in the state, with a violent crime occurring about once every three weeks. Residents also had a measly 2% chance of being the victim of a property crime in 2018.
It's good that Laurel is so safe, because there are loads of parks for a city of 6800 people. Amenities like that paired with above-average safety numbers helped Laurel get named the fourth best city in Montana.
How we calculated the safest cities in Montana for 2020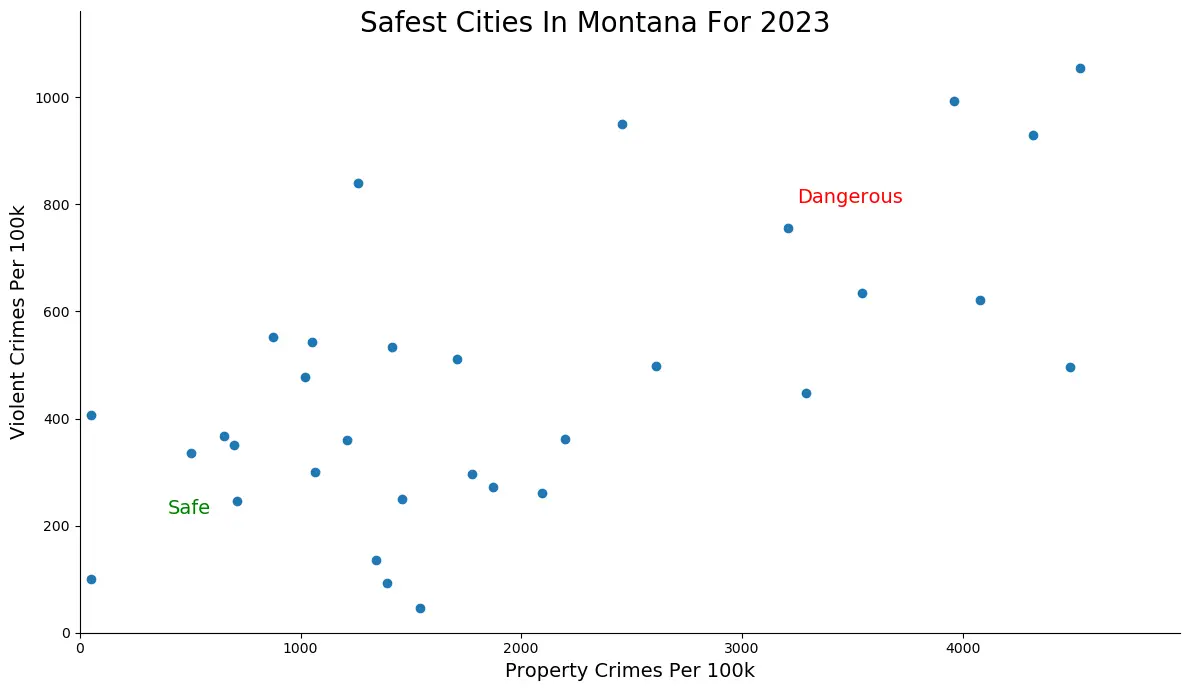 While there are surveys and public polls on what cities in a state are the safest, we didn't want to rely on speculation and opinion. Instead, we looked at the hard numbers from the FBI's most recent report of crime (Published Sept 2019) in Montana.
Specifically, we analyzed the
FBI's Uniform Crime Report
which summarizes the number of property crimes and violent crimes in each city per year. We used two criteria:
Violent crimes per capita (murders, assaults, rapes, armed robberies)
Property crimes per capita (thefts, burglaries, motor vehicle thefts)
For example, there were a total of 16 crimes committed in Colstrip which had a reported population of 2,324. That means the number of crimes per capita is 0.0069 which translates into a 1 in 145 chance of being the victim of a crime.
We only looked at cities that have populations of more than 2,000 people reported to the FBI in 2018, the last reporting year. This left us with a total of 29 of the biggest cities in Montana to rank.
We ranked each city for each criteria from 1 to 29 where 1 in any particular category is the safest.
Next, we averaged each places two criteria to create a Safety Index. We crowned the place with the lowest overall Safety Score "The Safest Place In Montana" with any ties going to the bigger city. You can download the data here.
The safest city in Montana, based on our criteria, is Colstrip. The most dangerous city in Montana? Cut Bank, where residents had a 1 in 21 chance of being the victim of a crime.
Note: This report is not an analysis of the effectiveness of local police departments, nor does it reflect the fact that people from out of town may come into a community and cause a crime. It simply looks at where crimes occurred most frequently, based on a city's population.
There You Have It - The Safest Cities In The Treasure State
Looking at the data, you can tell that Colstrip is as safe as they come, according to science and data.
But as most Montana residents would agree, almost every place here has its safe and not safe parts. So just make sure you're informed ahead of time.
Here's a look at the most dangerous cities in Montana according to the data:
Cut Bank
Helena
Polson
For more reading, check out:
Breaking Down Crime In The Safest And Most Dangerous Cities In Montana

Share on Facebook
Chris Kolmar has been in the real estate business for almost ten years now. He originally worked for Movoto Real Estate as the director of marketing before founding HomeSnacks.
He believes the key to finding the right place to live comes down to looking at the data, reading about things to do, and, most importantly, checking it out yourself before you move.
If you've been looking for a place to live in the past several years, you've probably stumbled upon his writing already.
You can find out more about him on LinkedIn.