The 10 Safest Cities In Minnesota For 2020
We used data and science to determine the places in Minnesota where everyone sleeps safe and sound.

Editor's Note: This article has been update for 2020. This is our sixth time rankings the safest places to live in Minnesota.
Swipe left for slideshow. Article continues below.
Article Table Of Contents   
(Skip to section)
According to U.S. News, Minnesota ranks as #2 for best states nationally, so they must have something going well for them.
Rent is cheap, the economy is great, and unemployment is low. We love Minnesota so much, HomeSnacks has our own top ten best cities in Minnesota list.
But what about the more down-to-business facts about this state? Is Minnesota affordable? And most importantly, is it safe? Luckily for you, HomeSnacks has figured out the answer to that question for you and yes, you can have it all in minnesota. In all, we analyzed 124 places in Minnesota with a population of more than 5,000 using the latest FBI crime data.
Turns out that the big cities like Minneapolis and St. Paul aren't the safest, but their smaller suburbs are. So grab your Vikings hat, a cold one, and get ready to bunker down and read on to learn about the safest places to live in the North Star State for 2020.
Here are the 10 safest cities to live in Minnesota for 2020:
What's the safest place to live in minnesota? If you live in Kasson, Minnesota, then perhaps you know what living without your doors locked 24/7 feels like. Kasson ranked #1 on our safest cities in Minnesota list.
Kasson must have made some fundamental safety changes too, as they moved up from #41 since last year-- a feat not many cities have been able to make in America.
Read on to learn more about how Big Lake came in first place and to check out how your city ranked in our top ten safest cities in Minnesota for 2020.
For more reading on safe places to live in and around Minnesota, check out:
The 10 Safest Cities In Minnesota For 2020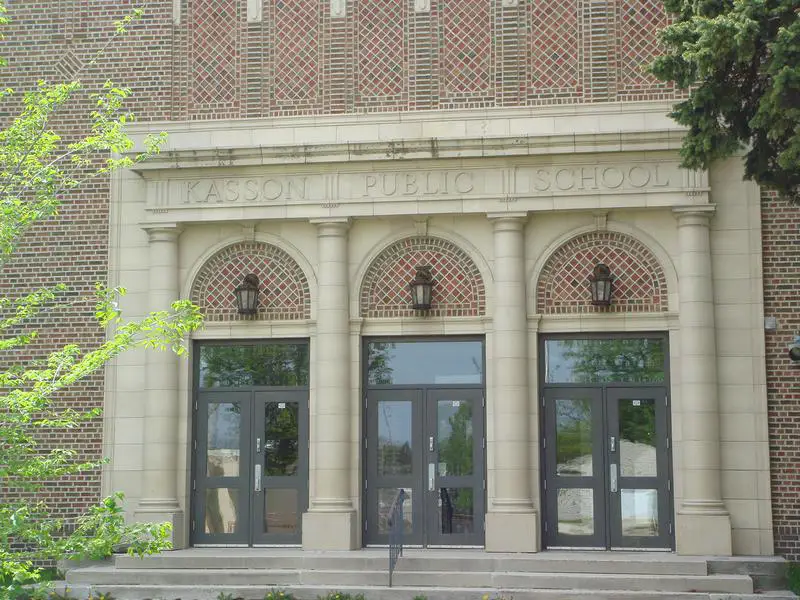 Source: Public domain
Wow. Kasson came out of nowhere to take the gold medal for safety in Minnesota this year. Last year, Kasson didn't even rank in the top 30! And Kasson didn't barely eke out a first place finish either. The city ranked #1 in both property and violent crime rates; quite the decisive victory. With only one violent crime and eight property crimes in the last year of available data, Kasson had under one crime in an average month.
With awesome two-for-one outdoor spots like Oxbow Park & Zollman Zoo, it's no surprise that Kasson got a 9.5/10 on our overall snackability score.
This super safe place to live is just 15 miles west of Rochester along U.S. Highway 14.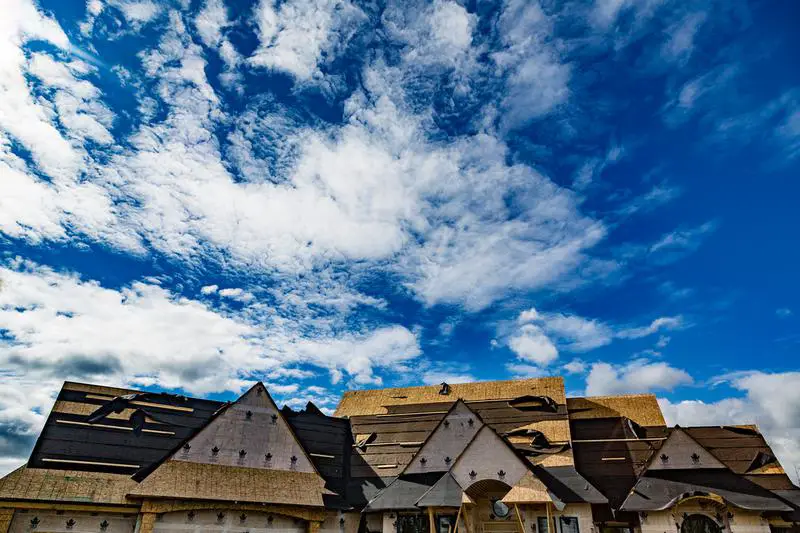 The second safest city in Minnesota, Orono maintains its place in the top three for the third year in a row.
Home to the fourth lowest property crime rate in the Gopher state, it costs a pretty penny to live here. The median home price comes in at $593,000 and the median income almost hits $!20,000. But if prices are an indicator of demand, than everyone wants a place in Orono.
Orono is a city on the northern shores of Lake Minnetonka in Hennepin County.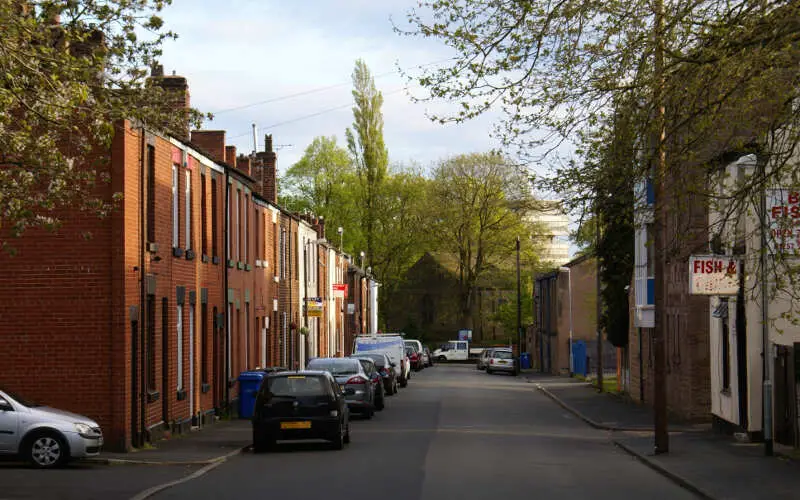 Source: Public Domain
South Lake Minnetonka made the jump into the top ten this year with an impressive showing as the third safest place to live in Minnesota.
The family friendly town located south of Lake Minnetonka had the third lowest violent crime rate and sixth lowest property crime rate in the state. That's significantly better than the national average for both metrics and a sign that you can leave your door unlocked at night without fear.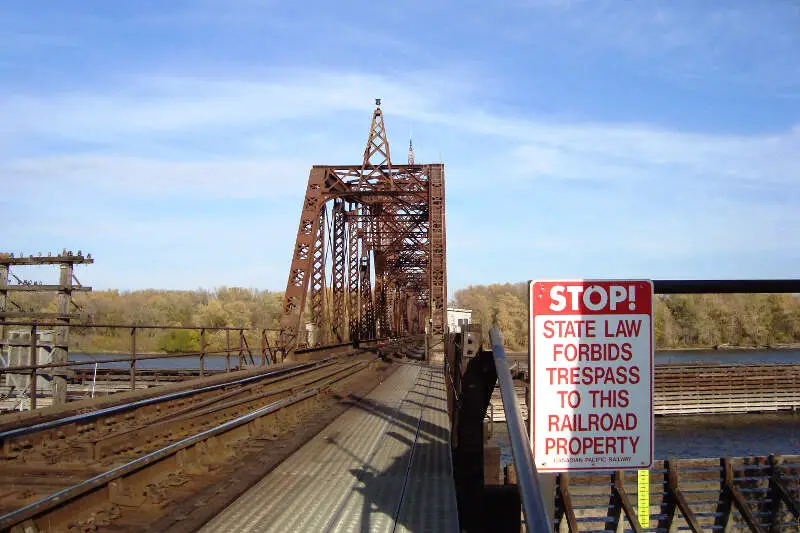 Located across the Mississippi from Wisconsin, the small city of La Crescent earned itself a fourth place spot with super high ranks in terms of both violent and property crime.
And if that's not peaceful enough for you, then the fishing at Blue Lake should seal the deal. With a property crime rate about five times lower than the national average, it's improbable that someone will steal your prize catch at the end of the day.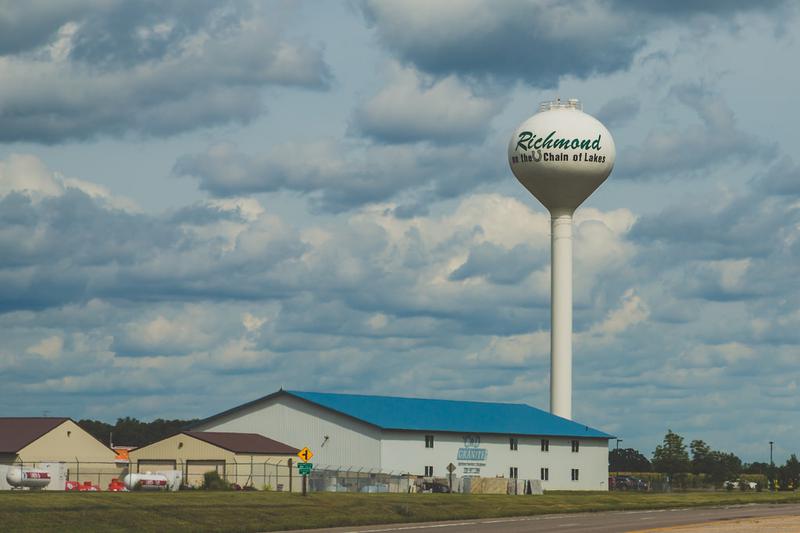 Cold Spring & Richmond combine their reporting and were able to place as the fifth safest places to live in Minnesota.
They have the seventh lowest violent crime rate in Minnesota and the fifth lowest property crime rate. One of the smaller places on the list, these places are located near Minneapolis. And if we had to randomly choose a better half based purely on the name, we'd go with Richmond -- which has to be richer right?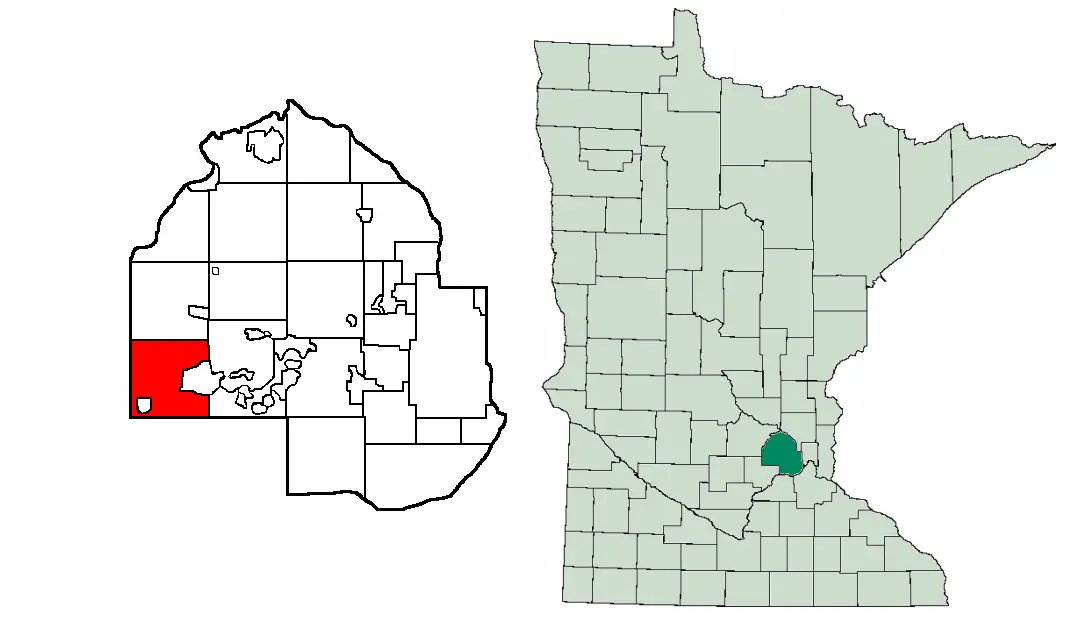 With a stellar 9.5/10 overall snackability score, a 10/10 on housing, and now the title of sixth safest city in Minnesota, Minnetrista is looking like one sweet city to live in. Minnetrista residents experienced only one violent crime per season on average, meaning that the cold is a much bigger enemy than criminals.
Minnetrista also has a miniscule amount of property crime, meaning that your valuables will be preserved as well as the nature at Carver Park Preserve.
Minnetrista is just 25 minutes west of Minneapolis.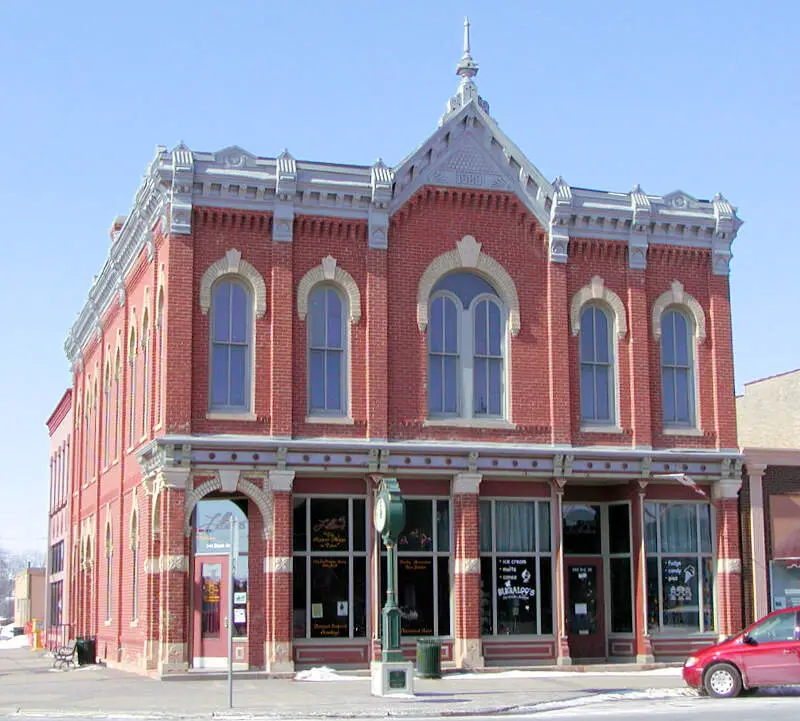 The next stop on our tour of the safest of the safe in Minnesota brings us to Farmington.
Farmington has a top ten finish for property crime rates and violent crime rates in the top 20% of the 124 places we analyzed. That's so safe that you could probably drop your kid off for day care at a random house in town and your kid will come out smarter at the end of the day.
Farmington is a city in Dakota County and is a part of the Minneapolis-St. Paul metropolitan area.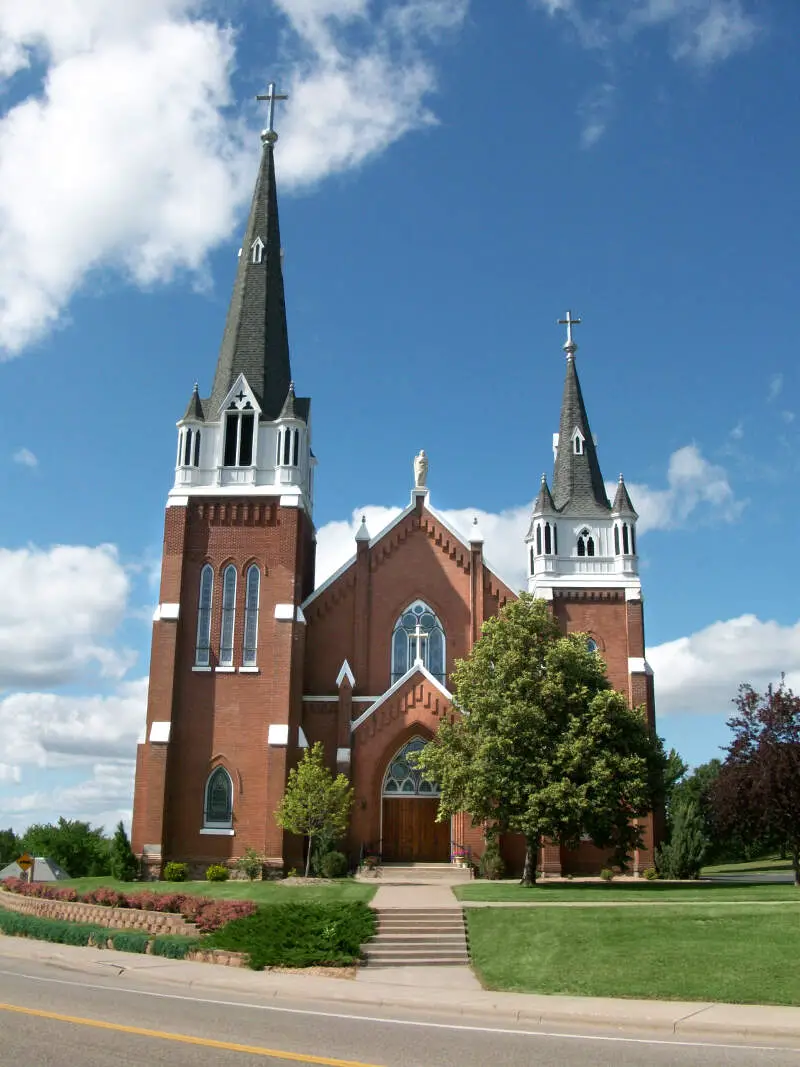 Source: Public domain
What's better than a day spent mountain biking, swimming, and eagle-spotting at Elm Creek Park Preserve? Arriving home safely to an un-robbed house helps! Located 30 miles northwest of Minneapolis, Dayton has the sixth lowest rate of violent crime in the state, with the last year of available data showing only two violent crimes committed.
Dayton's also got a booming jobs market, affordable housing, and an excellent educational system, so it's an all-around groovy place to call home.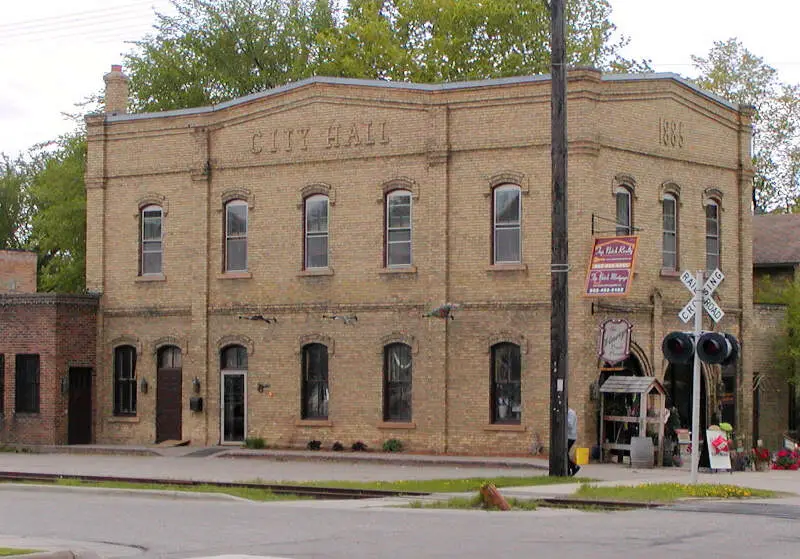 Jordan moved up a whole lot of spots in the past year to get the rank of ninth safest city in Minnesota. Why the big jump? Well, mostly an incredibly low incidence of property crime; only 45 cases in the whole year.
And when adrenaline junkies can get their by fix zip lining at Sand Creek Adventures, they don't need to get up to any deviant behavior.
Jordan is about 40 minutes southwest of Minneapolis.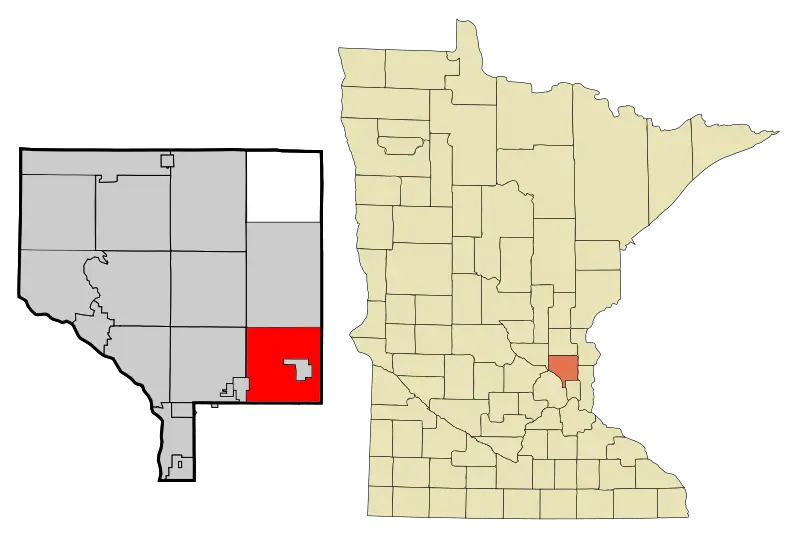 Source: Public domain
The second lake city on our list is Lino Lakes which finds itself down a couple of spots from its ranking last year.
The first city to score a 9.5 on our SnackAbility score on this list (Which means it's a top 10% place to live in the country). The economy here is great and it's not terribly expensive to put down roots. So if you want a safe, great place to live, add Lino Lakes to your list.
Interstates 35W and 35E are two of the main routes in the community. The town is an outer suburb north of the Twin Cities.
How we calculated the safest cities in Minnesota for 2020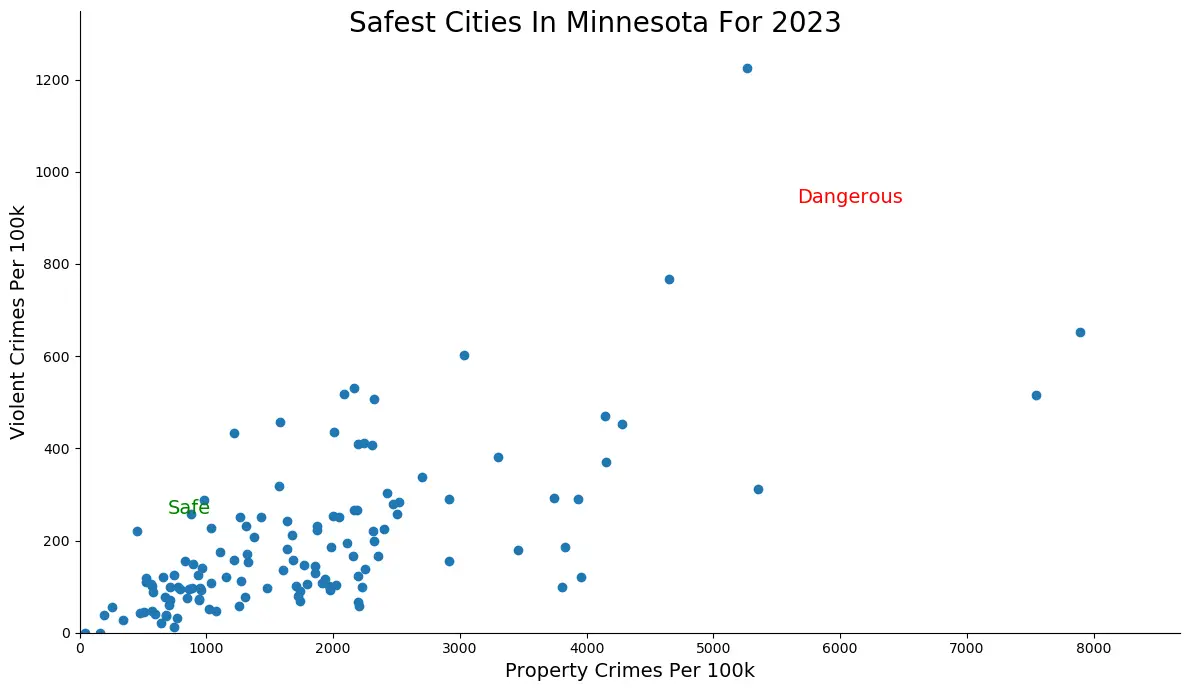 While there are surveys and public polls on what cities in a state are the safest, we didn't want to rely on speculation and opinion. Instead, we looked at the hard numbers from the FBI's most recent report of crime (Published Sept 2019) in Minnesota.
Specifically, we analyzed the
FBI's Uniform Crime Report
which summarizes the number of property crimes and violent crimes in each city per year. We used two criteria:
Violent crimes per capita (murders, assaults, rapes, armed robberies)
Property crimes per capita (thefts, burglaries, motor vehicle thefts)
For example, there were a total of 9 crimes committed in Kasson which had a reported population of 6,444. That means the number of crimes per capita is 0.0014 which translates into a 1 in 716 chance of being the victim of a crime.
We only looked at cities that have populations of more than 5,000 people reported to the FBI in 2018, the last reporting year. This left us with a total of 124 of the biggest cities in Minnesota to rank.
We ranked each city for each criteria from 1 to 124 where 1 in any particular category is the safest.
Next, we averaged each places two criteria to create a Safety Index. We crowned the place with the lowest overall Safety Score "The Safest Place In Minnesota" with any ties going to the bigger city. You can download the data here.
The safest city in Minnesota, based on our criteria, is Kasson. The most dangerous city in Minnesota? Bemidji, where residents had a 1 in 13 chance of being the victim of a crime.
Note: This report is not an analysis of the effectiveness of local police departments, nor does it reflect the fact that people from out of town may come into a community and cause a crime. It simply looks at where crimes occurred most frequently, based on a city's population.
There You Have It - The Safest Cities In The North Star State
Looking at the data, you can tell that Kasson is as safe as they come, according to science and data.
But as most Minnesota residents would agree, almost every place here has its safe and not safe parts. So just make sure you're informed ahead of time.
Here's a look at the most dangerous cities in Minnesota according to the data:
Bemidji
Waite Park
Minneapolis
For more reading, check out:
Breaking Down Crime In The Safest And Most Dangerous Cities In Minnesota

Share on Facebook
Chris Kolmar has been in the real estate business for almost ten years now. He originally worked for Movoto Real Estate as the director of marketing before founding HomeSnacks.
He believes the key to finding the right place to live comes down to looking at the data, reading about things to do, and, most importantly, checking it out yourself before you move.
If you've been looking for a place to live in the past several years, you've probably stumbled upon his writing already.
You can find out more about him on LinkedIn.