The 10 Safest Cities In Nevada For 2023
The safest cities in Nevada are Yerington and Boulder City for 2023.

Nevada has some safe places to call home.
First things first, how did we determine the safest places in Nevada? We consulted the numbers and analyzed 14 cities. We looked at important factors like property and violent crimes per capita for every place with over 2,000 residents.
And as much as we would like to think that trying to get a glimpse into Area 51 or getting into trouble on the Las Vegas strip are the only petty crimes that happen in Nevada, we are sadly mistaken. The state has some pretty dangerous places that wish those were the only crimes committed. Lucky for you, we've created a list of the safest places in The Silver State for 2023.
Most Nevada residents will tell you that they genuinely love where they live. We can thank the great state of Nevada for giving us Reno and Carson City: two cities where you can gamble in the morning and ski in the afternoon. But, the residents living in Nevada's safest places really love where they live.
Want to know more about our methodology and where the safest places in Nevada are located? Keep reading.
---
Table Of Contents:
Top Ten
|
Methodology
|
Table
|
References
---
Here are the 10 safest cities to live in Nevada for 2023:
What is the safest place in Nevada? According to the most recent FBI data, Yerington is the safest place to live in The Sagebrush State.
Scroll down to check out the rest of the top ten safest Nevada cities. And if you don't find your favorite there, head to the bottom to see how your favorite city ranked.
For more reading on safe places to live in and around Nevada, check out:
The 10 Safest Cities In Nevada For 2023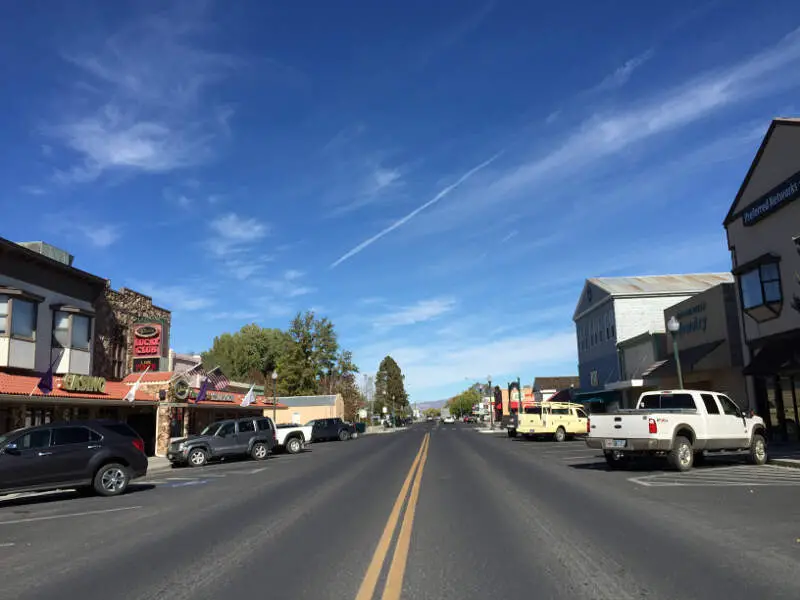 Yerington is a small city on Nevada's western border. Although it's close to Reno, it does not need the help of Reno 911: it's safe. To be exact, it's our safest city in Nevada for 2023.
Yerington is known for its safe, family friendly atmosphere. There is a ton of stuff to do in this little city on the Walker River. They have a boat load of places to shop and dine, and their ten parks provide the backdrop for safe, friendly games of soccer, basketball, volleyball, and tennis.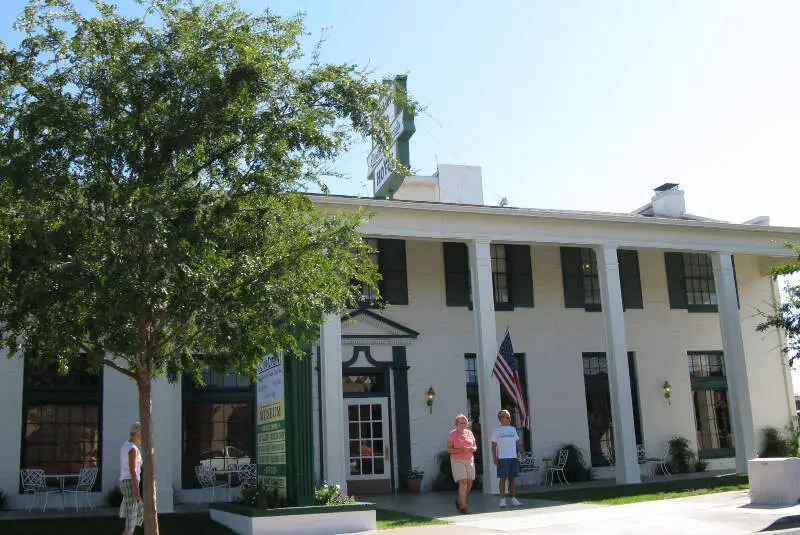 Located slightly southeast of Vegas, Boulder City is Nevada's safest city for 2023.
Named after the Boulder Canyon, Boulder City's gold star qualities like strong work ethic and sense of community are the reason this city scored off the safety charts with its close to non-existent number of crimes per residents.
This little city in Clark County is also the home to the Hoover Dam. They have done a great job keeping the dam from breaking so they must be safe, right?
Boulder City is one of only two Nevada cities that does not allow gambling. Probably another reason they are so safe. No gambling = no debts = happy people = safe.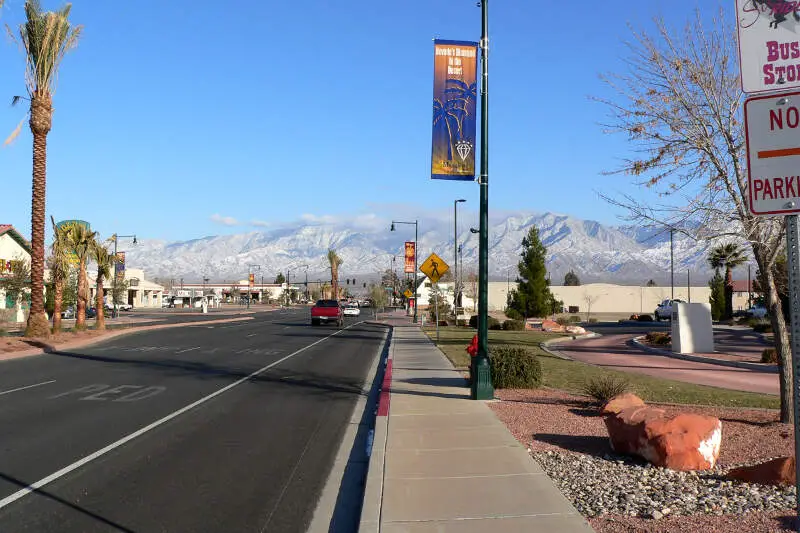 Home to a growing retirement community as well as several casinos and golf courses, Mesquite is our third safest city in Nevada for 2023.
It might not be the big LV, but this little city on the Nevada/Arizona border is an ideal destination when you're trying find that 'deserted' feel with big city vibes. Probably why it's one of the most populous cities in the SIlver State.
Known for its low crime and A+ education rating, there is a sense of true community in this little city in Clark County. It's so safe, we're sure you'll want to call it home.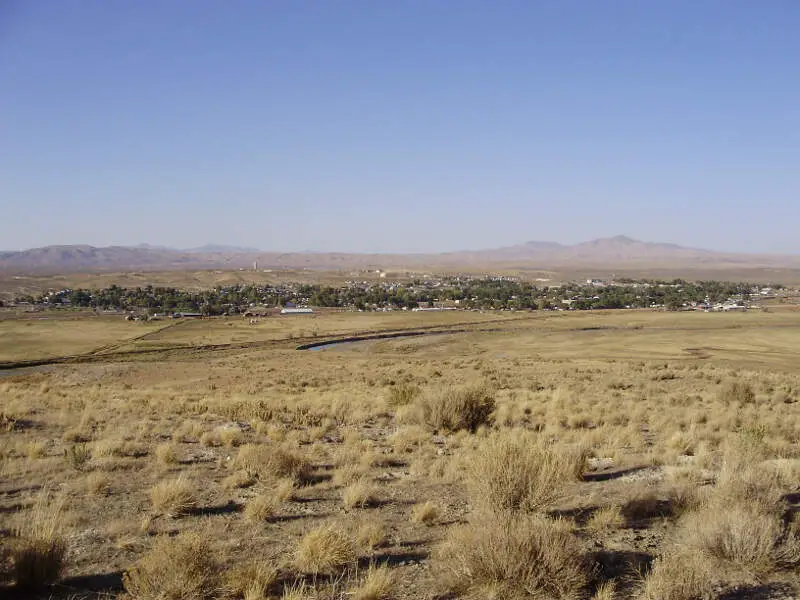 We don't think you'll get abducted by aliens in our fourth safest city in Nevada for 2023: Carlin is safe.
There have been alien sightings, here, but this little city in Elko County is "Where the train ends and the gold rush begins". So if you do get harassed by aliens, they can just pay them off. Not to mention, most aliens don't want to hang in a city with a gold star safety rating, it's too risky.
This city with 2,048 residents should be called the 'The Best City to live in Nevada,' too, because all is crazy safe and super fine in the land where the aliens like to drive-bys.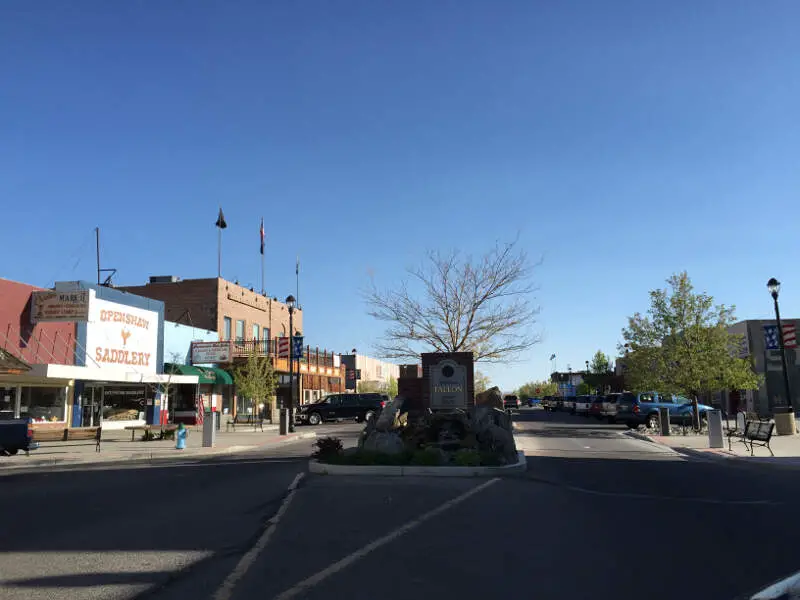 Welcome to our fifthsafest city in Nevada for 2023, Fallon. This little piece of Nevada heaven in has something for everyone. The people here are super welcoming and there are a ton of safe, family friendly parks and activities.
And kudos to Fallon, their safety numbers are as pure as Nevada gold. Their job market scored a 5/10 and their safety rating a 5/10! It's like Barney Fife's Mayberry in the middle of the desert.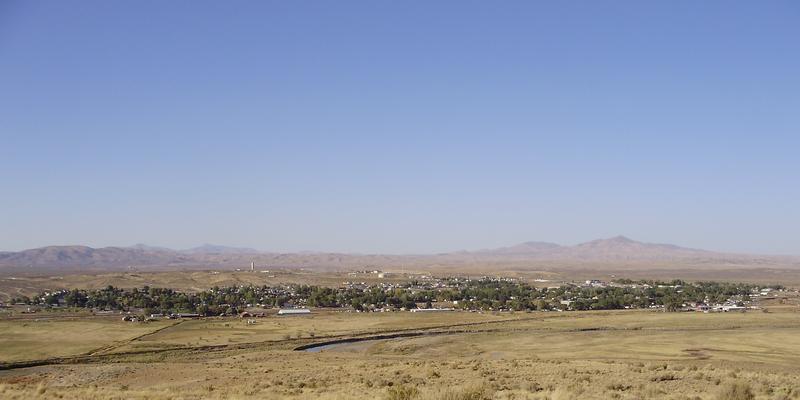 Carlin,, a community in Nevada's Elko County, is distinguished by its mining heritage and a small population of 2,268. It's recognized as the sixth safest place to live in the state rankings for 2023. Its top-tier standings as the seventh safest for violence and fifth safest for theft-related offenses solidify its status as a secure haven with minimal crime.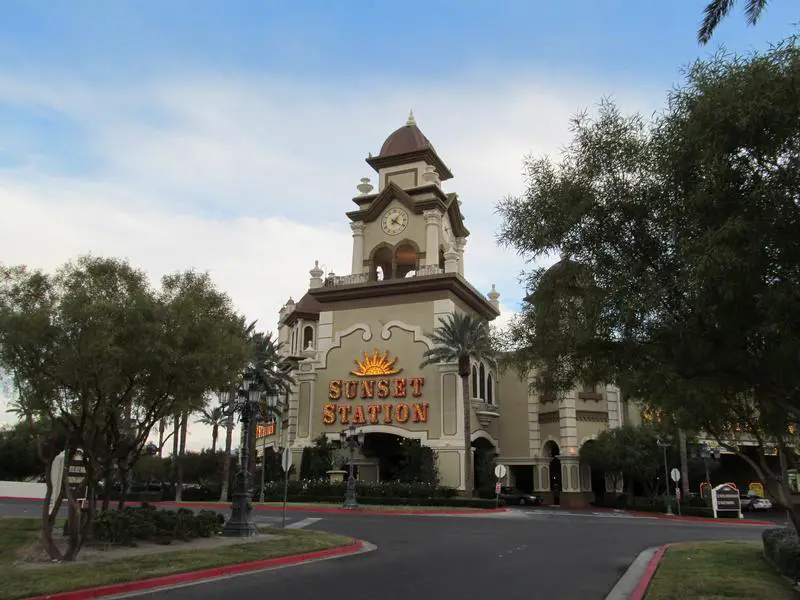 Henderson is a Las Vegas-burb; but more importantly, it's our seventh safest city in Nevada to buy a home.
Henderson's overall HomeSnacks snackability was an 8.5/10! Not surprising considering their employment status and degree of education both scored an 8.5/10. Busy people = less naughty people. If that doesn't say safe, we don't know what does.
We're pretty sure we can all agree that this little city in Clark County is crazy safe because there's nothing to do in the 702.

Source: Public domain
Viva Las Vegas, the eighth safest city on this list. North Las Vegas made some improvements in the last year to outstrip Las Vegas in safety, moving up from the #11 ranking last year. While Las Vegas proper might have slightly more action than North Las Vegas, residents of the northern city can look down at Sin City from a safe distance on a helicopter tour with 702 Helicopters.
North Las Vegas has the seventh safest property crime rate in Nevada, meaning it's a good place to bring back your winnings from a day at the casino without the fear of getting mugged.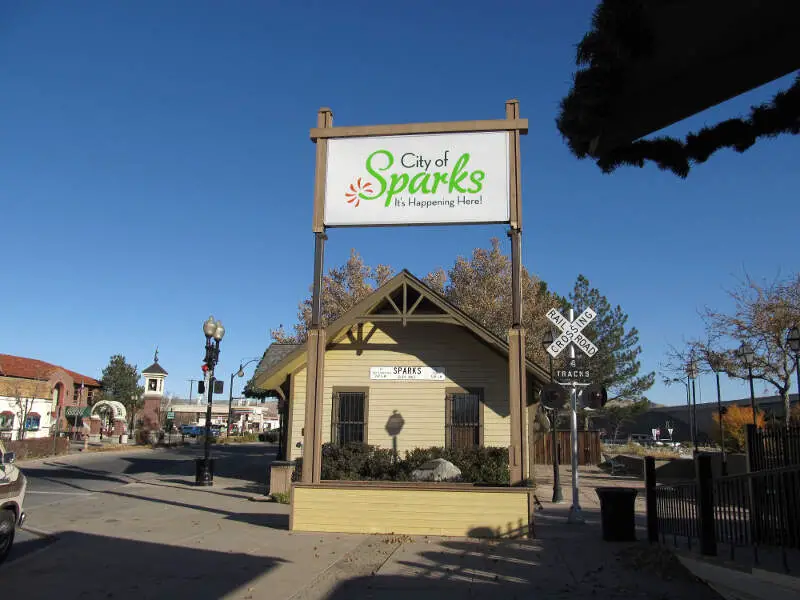 Now this Reno-burb does use Reno 911 to keep it safe, and that's probably why it's our ninth safest city in Nevada for 2023.
Sparks is not like the inside of a men's correctional facility, it is actually super, duper safe. And if you don't know how to keep it safe in this city in Washoe County, they will put you in the Northern Nevada Correctional Center.
Sparks is another perfect city when you are looking for the dry desert Nevada vibe. It's also the perfect place to escape real life when you need a break. But don't worry, they won't let you wander too far off because you might get lost in the desert, and that wouldn't be safe.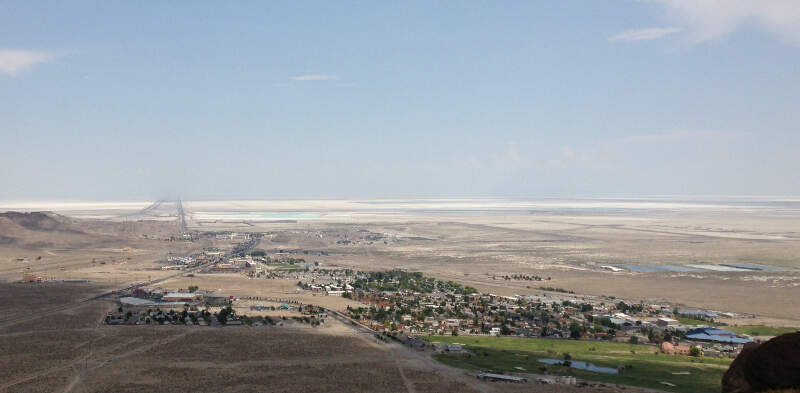 West Wendover made a lot of progress to be on this list this year, jumping up six spots from last year to earn the tenth place ranking. How'd the city make the cut this time around? Well, rock bottom levels of property crime and a modest drop in violent crime sealed the deal for West Wendover this year. To give you an idea, residents had under a 1% chance of experiencing a violent crime and under a 2% chance of experiencing a property crime during the last year of available data. So if you can't find your ball at Toana Vista Golf Club, chances are nobody stole it.
West Wendover is located on Nevada's eastern border with Utah, along I-80.
Methodology: How we calculated the safest cities in Nevada for 2023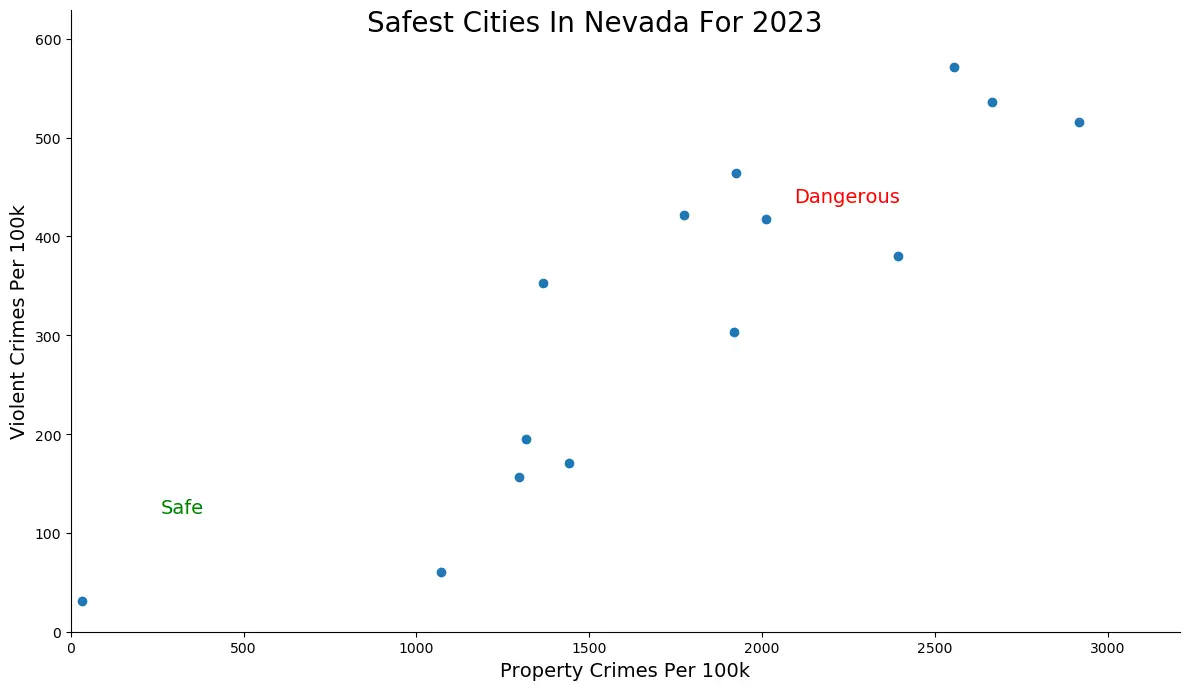 While there are surveys and public polls on what cities in Nevada are the safest, we wanted to rely on something other than speculation and opinion. Instead, we looked at the hard numbers from the FBI's most recent crime report in Nevada.
Specifically, we used Saturday Night Science to analyze the FBI's Uniform Crime Report, which summarizes the number of property and violent crimes in each city annually. We used two criteria:
Violent crimes per capita (murders, assaults, rapes, armed robberies)
Property crimes per capita (thefts, burglaries, motor vehicle thefts)
For example, there were 2 crimes committed in Yerington, with a reported population of 3,256. That means the number of crimes per capita is 0.0006, which translates into a 1 in 1,628 chance of being the victim of a crime.
We only looked at Nevada cities that have populations of more than 2,000. This filter left us with 14 of the biggest cities in Nevada to rank.
We ranked each city for each criterion from 1 to 14 where 1 in any particular category is the safest.
Next, we averaged each place's two criteria to create a Safety Index. We crowned the place with the lowest overall Safety Score, "The Safest Place In Nevada," with any ties going to the bigger city.
The safest city in Nevada, based on our criteria, is Yerington. The most dangerous city in Nevada? Winnemucca, where residents had a 1 in 31 chance of being the victim of a crime.
This article has been update for 2023. This report marks our tenth time ranking the safest places to live in Nevada. All the data comes from the FBI's Crime In The USA 2022 report.
Summary: The Safest Cities In The Silver State
Looking at the data, you can tell that Yerington is as safe as they come in Nevada, according to science and data.
But as most Nevada residents would agree, almost every place here has its safe and not safe parts. So just make sure you're informed ahead of time.
Here's a look at the most dangerous cities in Nevada according to the data:
Winnemucca
Reno
Las Vegas
For more reading, check out:
Breaking Down Crime In The Safest And Most Dangerous Cities In Nevada

Share on Facebook
Chris Kolmar has been in the real estate business for almost ten years now. He originally worked for Movoto Real Estate as the director of marketing before founding HomeSnacks.
He believes the key to finding the right place to live comes down to looking at the data, reading about things to do, and, most importantly, checking it out yourself before you move.
If you've been looking for a place to live in the past several years, you've probably stumbled upon his writing already.
You can find out more about him on LinkedIn.