The 10 Safest Cities In Oklahoma For 2021
We used data and science to determine the places in Oklahoma where everyone sleeps safe and sound.

Editor's Note: This article has been update for 2021. This is our sixth time rankings the
safest places to live in Oklahoma
. All the data comes from the
FBI's Crime In The USA 2019 report.
Article Table Of Contents   
(Skip to section)
Oklahoma has more to worry about than tornadoes, they are the 41st least safest state in the country.
Seriously folks, this is saying something because Oklahoma gets more tornadoes per square mile than any other place on the planet. So what's a person to do when trying to navigate the "grey" areas of Oklahoma in search of the state's safest places? Consult HomeSnacks' list of Oklahoma's safest places for 2021 is what you should do. We've narrowed down the places in Oklahoma where good schools, good jobs, and good people are the reason the communities and neighborhoods in this state's top ten safest places are SAFE.
How did we do it? We consulted the numbers. In total, we analyzed 75 cities. We looked at important factors like property crimes and violent crimes per capita for every place with over 5,000 residents.
Now, it doesn't hurt that there are about 237 sworn police officers per 100,000 residents, or that there are 160 hospitals, and a bunch of storm chasers. Oklahoma really does want to keep its residents safe.
We also discovered that there are safe places for every stage of life and every budget. For instance, Stillwater is super safe for singles, Yukon is great for families, and for those looking to retire, you should definitely give Choctaw a look.
Want to know more? We suggest you grab a bottle of wine, head to your storm shelter, and read on.
Here are the 10 safest cities to live in Oklahoma for 2021:
Yes, you can find happy Oklahomans, happy Sooner fans, and super safe, happy places to live in The Sooner State, you just have to know where to look. We suggest you start with the number one safest place to live in Oklahoma, Lone Grove.
We are not at all surprised. Lone Grove has great schools, great neighborhoods, and great programs in place to make sure your family, and the things that matter to you most, stay safe.
If you want to see how Oklahoma's other amazing safe places faired, take a look at the list below. And if you don't see your favorite there, head to the bottom.
For more reading on safe places to live in and around Oklahoma, check out:
The 10 Safest Cities In Oklahoma For 2021
Of all the cities in Oklahoma, none is safer than Lone Grove. How safe are we talking? Well, Lone Grove had about ten times less violent crime in 2019 than the national average, and experienced a property crime less than once a week. Compared with the dangers posed by tornadoes, criminal activity barely even registers in Lone Grove.
On top of that, not many places in Oklahoma can boast about having beaches like Lone Grove's got at Lake Murray State Park. Just one extra perk to living in the safest city that the Sooner State has to offer.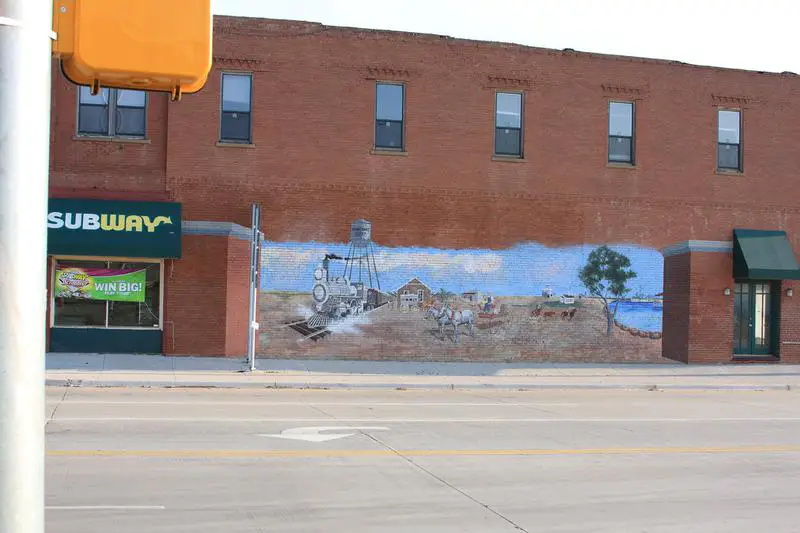 They say crime doesn't pay, but you do have to pay to live in the second safest city in Oklahoma, Blanchard.
While property crime is super low, violent crime rates are even lower. But the price of admission is kinda high as Blanchard also ranks as the sixth richest city in the state with median home values that push $186,000 -- which is high for Oklahoma.
Another Oklahoma City burb, Blanchard residents earn a cool $70,000 a year which makes that price tag we mentioned earlier actually quite affordable.
Welcome to Piedmont, the third safest place to live in Oklahoma for 2021 according to the most recent FBI data.
The town of almost 8,000 has some of the lowest violent and property crime rates in Oklahoma. And that doesn't quite explain how safe of a place it is to live. There were 0 murders and 0 robberies. It's like everyone town is a stereotypical alter boy who doesn't even know the concept of sin.
Located in the center of the state, Piedmont is a part of the Oklahoma City Metropolitan Area.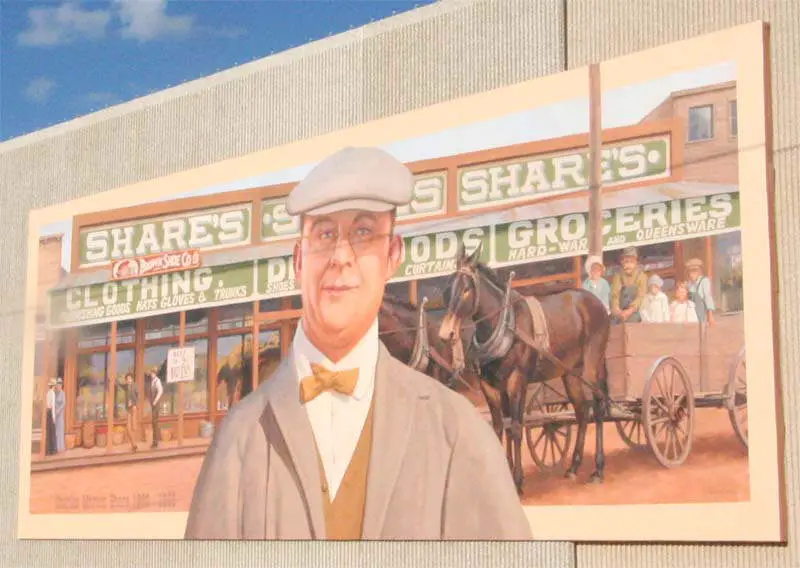 Alva maintained its spot in the top ten safest places in Oklahoma for the third year running.
Alva is a little slice of heaven with low crime and a solid economy. It has violent and property crime rates in the top ten for the state.
And nothing says safe like having the most reviewed attraction in town by TripAdvisor being the Cherokee Strip Museum. Can't rob a bank when you're too busy learning about a towns cultural heritage.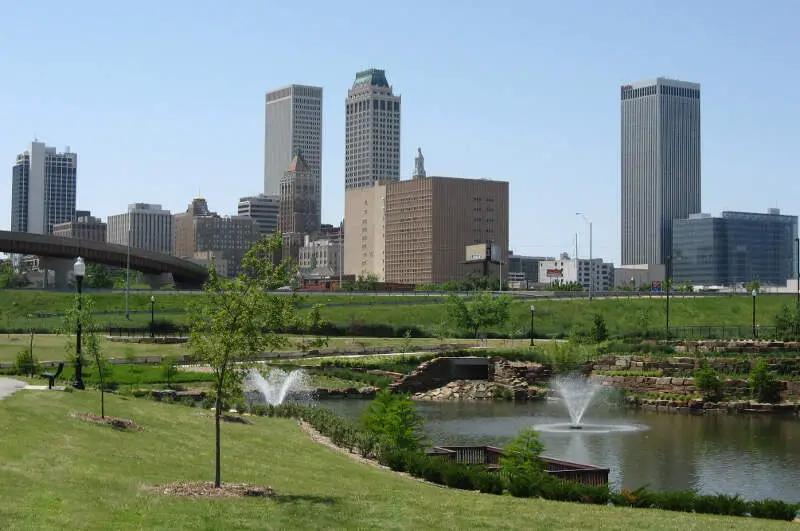 It's not hard to see why Jenks is one of the fastest growing cities in Oklahoma. Jenks ranked as the best city to call home in Oklahoma on our list for 2019, thanks to a combination of solid job opportunities, excellent education, affordable housing, and now, the rank of fifth safest city in the state. Jenks scored solid rankings in both property and violent crime, with both landing in the top ten. As the home of the Oklahoma Aquarium, you have a better chance of meeting a shark than a criminal in Jenks.
Jenks is a southern suburb of Tulsa.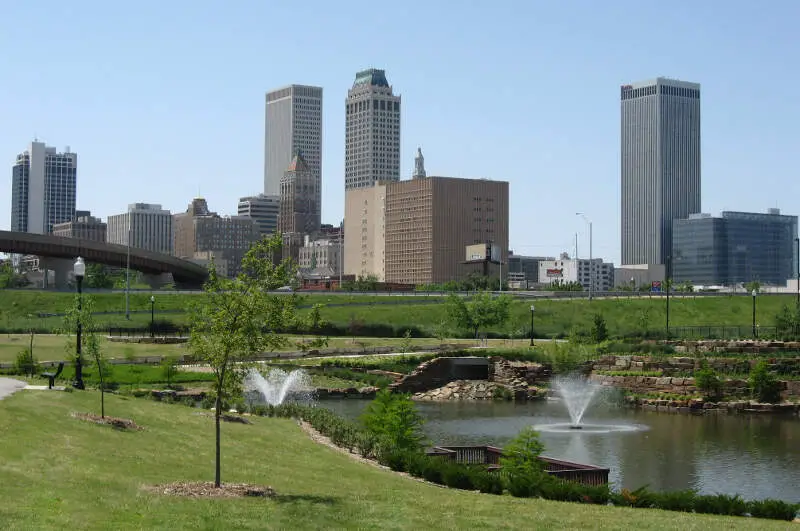 A southern suburb of Tulsa, Bixby rounds out our list as the sixth safest place in Oklahoma. Bixby already got the Homesnacks stamp of approval with its ranking as the third best place to live in Oklahoma for 2019. Part of that review was based on Bixby's stellar safety numbers. With respectably low rates of both violent and property crime, you won't have to worry about ruffians ruffling your feathers at Charley Young Event Park.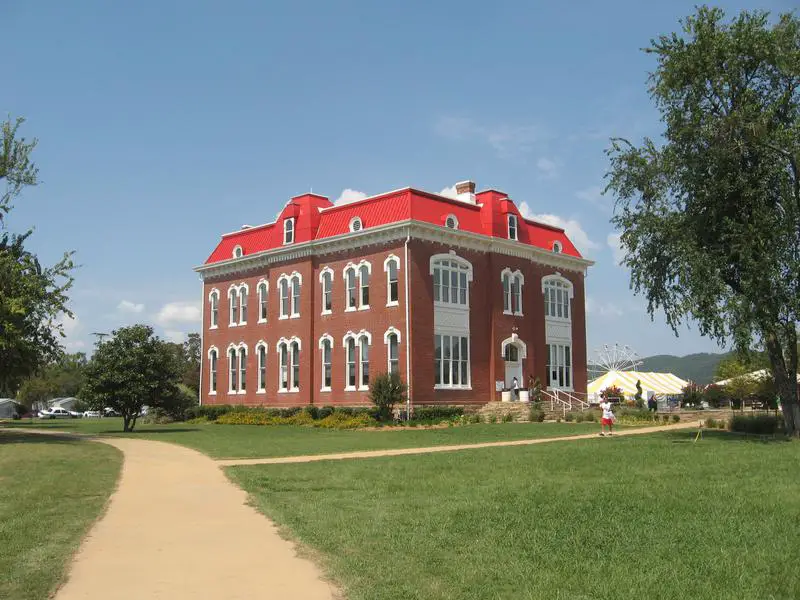 Source: Public domain
Choctaw has moved around in the rankings the past several years, but still finds itself at a very respectable seventh safest in The Sooner State.
As the city website mentions, it's a "Great Place To Live" as evidenced by the lack of crime amongst its residences.
The city scores a 8.5/10 on our SnackAbility score thanks to a strong economy, affordable home prices, and low poverty. All of those attributes must contribute to Choctaw's solidly better than average violent and property crime rates.
As has become quite the trend in the rankings, Choctaw is a eastern suburb of Oklahoma City.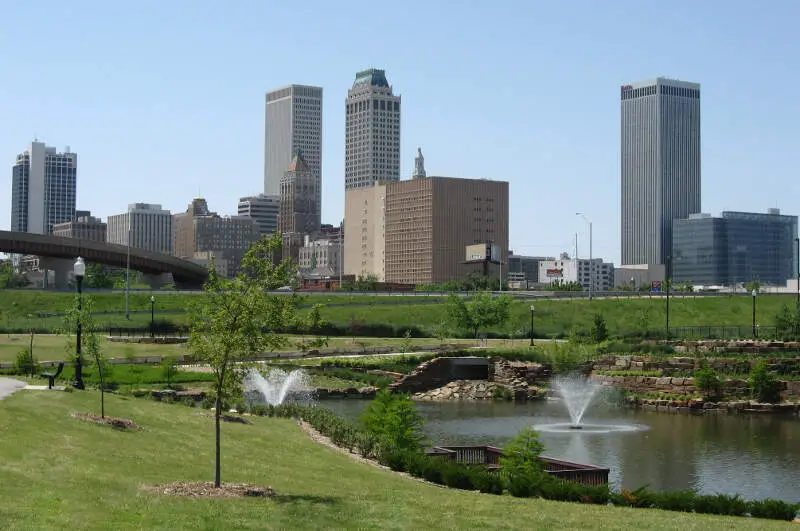 The first Tulsa suburb to make the list of safest places in Oklahoma, Collinsville offers low violent crime rates in an effort to breaking into the top ten safest places.
This year is the second time Collinsville broke into our top ten as it stood just outside the past several years before that, but the 18th safest violent crime rate in the state will get you on the fast track into the top ten.
The town is a close knit community that offers up at least three great sites to learn more about what's like to live there including collinsville-ok.com and cvilleok.com. And any town that goes by CVille is A OK in my book.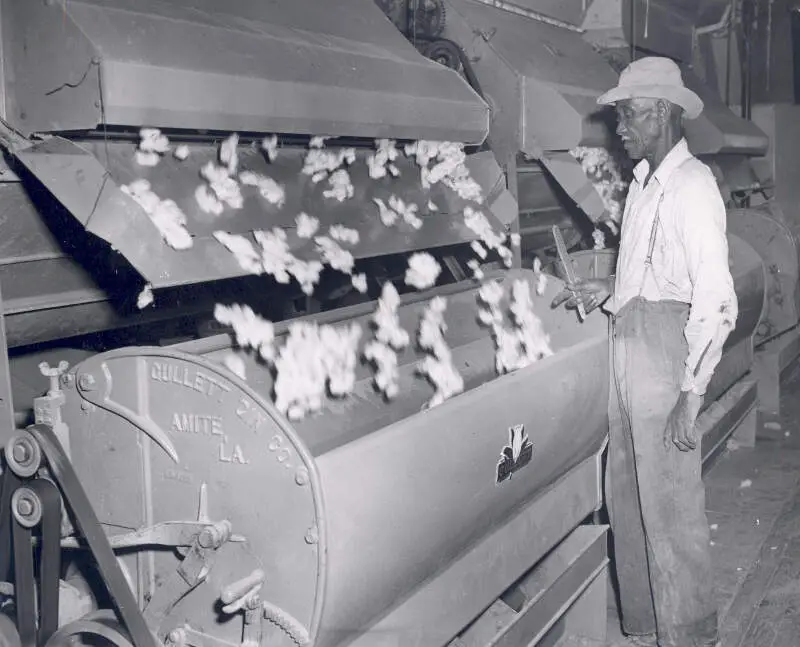 A suburb of Oklahoma City, Harrah comes in as the ninth safest place to call home for 2021.
Harrah had the fifth safest lowest violent crime rate in Oklahoma over the year, with only 5 such cases occurring. Property crime is also vanishingly rare in Harrah.
This means you can enjoy wholesome, family-friendly events, like summertime's Saturdays on Main block parties, or movies/markets/pigs in the park without having to worry about criminal activity spoiling your good time.
All that for a bargain price, too, considering the overall cost of living in Harrah is more than 10% lower than the national average.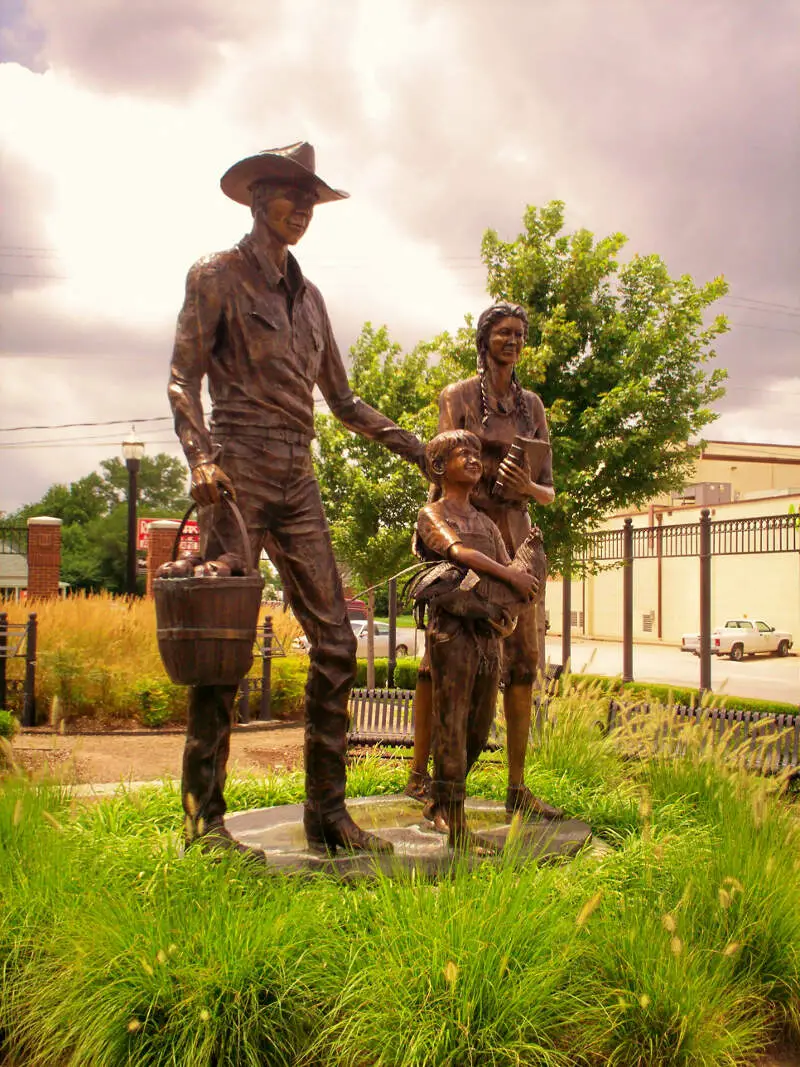 Usually, big cities don't make it onto these lists, but Broken Arrow likes to break the rules. And being the tenth safest place to call home is just the kind of thing you'd expect from one of the best places to live in Oklahoma.
Broken Arrow has something for everyone those looking to forget they live in a big city for a couple of hours can get lost at Ray Harral Nature Center, and beer-lovers rejoice to have Broken Arrow Brewing as their local pub.
Did we mention Broken Arrow is also affordable? The median rent here goes for $1037, and you can find your forever home for just $166900.
How we calculated the safest cities in Oklahoma for 2021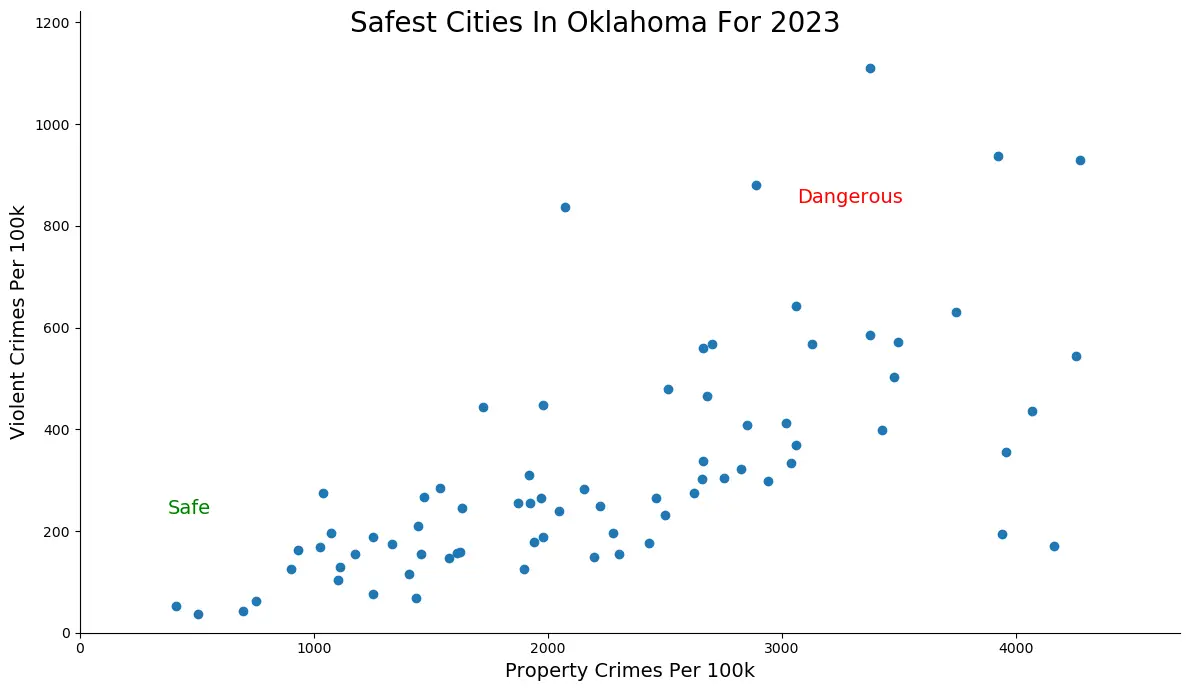 While there are surveys and public polls on what cities in a state are the safest, we didn't want to rely on speculation and opinion. Instead, we looked at the hard numbers from the FBI's most recent report of crime (Published Sept 2020) in Oklahoma.
Specifically, we analyzed the
FBI's Uniform Crime Report
which summarizes the number of property crimes and violent crimes in each city per year. We used two criteria:
Violent crimes per capita (murders, assaults, rapes, armed robberies)
Property crimes per capita (thefts, burglaries, motor vehicle thefts)
For example, there were a total of 13 crimes committed in Lone Grove which had a reported population of 5,111. That means the number of crimes per capita is 0.0025 which translates into a 1 in 393 chance of being the victim of a crime.
We only looked at cities that have populations of more than 5,000 people reported to the FBI in 2019, the last reporting year. This left us with a total of 75 of the biggest cities in Oklahoma to rank.
We ranked each city for each criteria from 1 to 75 where 1 in any particular category is the safest.
Next, we averaged each places two criteria to create a Safety Index. We crowned the place with the lowest overall Safety Score "The Safest Place In Oklahoma" with any ties going to the bigger city. You can download the data here.
The safest city in Oklahoma, based on our criteria, is Lone Grove. The most dangerous city in Oklahoma? Tulsa, where residents had a 1 in 15 chance of being the victim of a crime.
Note: This report is not an analysis of the effectiveness of local police departments, nor does it reflect the fact that people from out of town may come into a community and cause a crime. It simply looks at where crimes occurred most frequently, based on a city's population.
There You Have It - The Safest Cities In The Sooner State
Looking at the data, you can tell that Lone Grove is as safe as they come, according to science and data.
But as most Oklahoma residents would agree, almost every place here has its safe and not safe parts. So just make sure you're informed ahead of time.
Here's a look at the most dangerous cities in Oklahoma according to the data:
Tulsa
Idabel
Del City
For more reading, check out:
Breaking Down Crime In The Safest And Most Dangerous Cities In Oklahoma

Share on Facebook
Chris Kolmar has been in the real estate business for almost ten years now. He originally worked for Movoto Real Estate as the director of marketing before founding HomeSnacks.
He believes the key to finding the right place to live comes down to looking at the data, reading about things to do, and, most importantly, checking it out yourself before you move.
If you've been looking for a place to live in the past several years, you've probably stumbled upon his writing already.
You can find out more about him on LinkedIn.