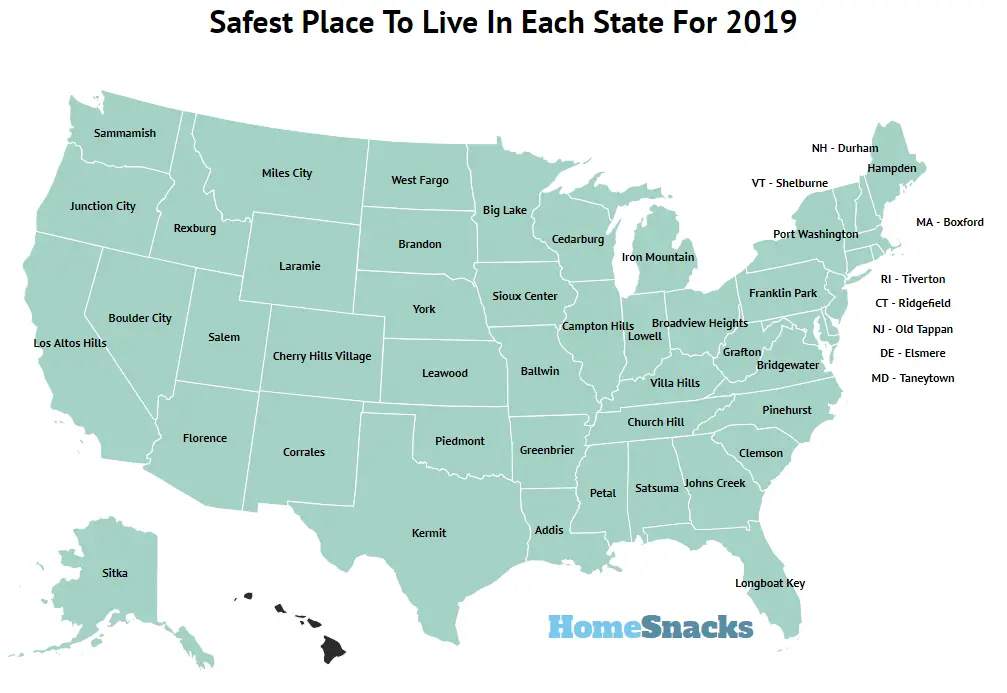 Click to enlarge. Note: Outside of Honolulu, the cities in Hawaii do not give data to the FBI, so Hawaii was excluded from the analysis.
Do you know where you can live that you can leave your doors unlocked?
Where packages won't get stolen from your front porch and kids can play outside until the street lights come on?
Breaking news: HomeSnacks does.
Each year HomeSnacks analyzes the safest of the safest cities in the United States. We know that there are many issues that make a city dangerous; but in order to produce a scientific assessment, we looked at violent crimes and property crimes.
Curious to see if your city made the list? Take a look below.
Here are the 10 safest of the safe places to live in America for 2019:
The cities that made our top ten list know the benefits of feeling comfortable in your surroundings.
With so many amazingly safe U.S. cities to choose from, the job of deciding the Safest of the Safest U.S. Cities for 2019 had to be left to the numbers.
What U.S. city is the safest of the safest for 2019? According to the FBI data we crunched, that would be Grafton, West Virginia.
Want to know the safest of the safest city in your state, take a look below to see where you can rest your head at night without a worry in the world.
For more reading check out:
How We Determined The Safest Of The Safe
Now that we have our set of cities, it's time to rank them.
How did we do this? Using safety first, of course. And then, we ranked each U.S. city across a number of criteria from one to 50, with one being the best.
Next, we took the average rank across all criteria, with the city posting the highest overall score being crowned the winner of the title "Safest of the Safest U.S. City for 2019".
The criteria we looked at were:
Violent Crimes Per 100k residents
Property Crimes Per 100k residents
Where did we get the numbers? We consulted the New FBI Crime Data.
After we pushed some buttons, pulled a lever or two, and cranked out the data, we determined the Safest City in the U.S.A. for 2019 is Grafton, West Virginia.
If your city or town isn't among the top 10, head on down to the bottom of the post to see a detailed chart of the safest cities in each state that always have next year.
Otherwise, keep on reading to see the cities that make being the safest of the safe seem easy.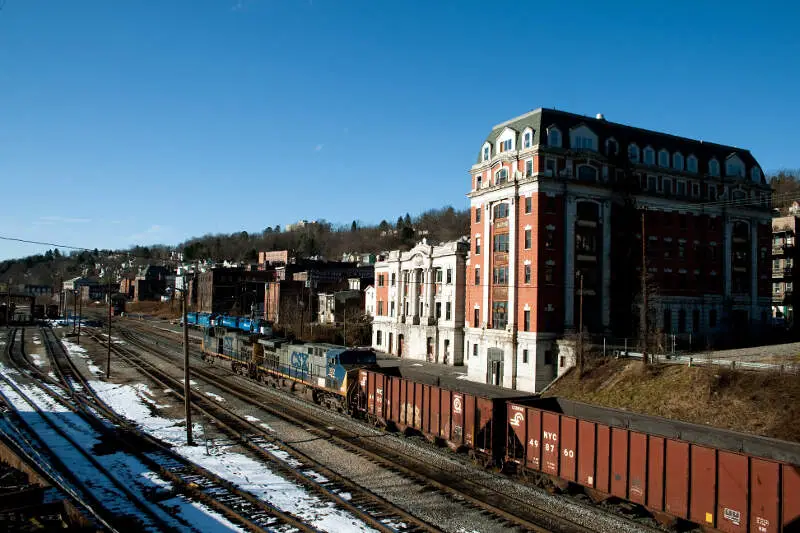 Congratulations to our safest of the safest city in the United States for 2019, Grafton, Virginia.
Grafton's gold star qualities – like the zero number of violent crimes and virtually non-existent number of property crimes per 100,000 residents – speaks volumes.
This city located in the Northeast Taylor County is so safe that you have to use a secret password to find it on Google Maps.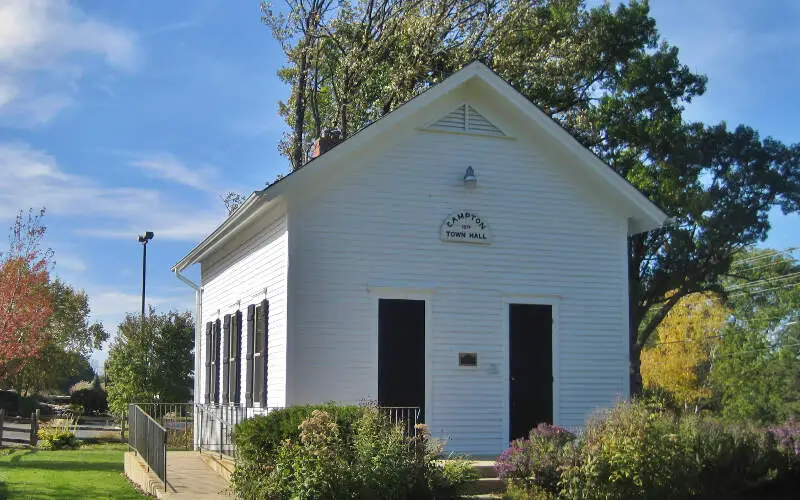 Our second safest of the safest U.S city for 2019 makes a lot of our gold star lists, but we're pretty sure this title will earn them the street cred they deserve.
Located slightly Northeast of Chicago, this Chi-town burb has zero violent crimes and just under 20 property crimes.
Word on the street, they're safe because they have great neighborhood watch programs, but we think they're safe because they are protected by the 'Monsters of the Midway'.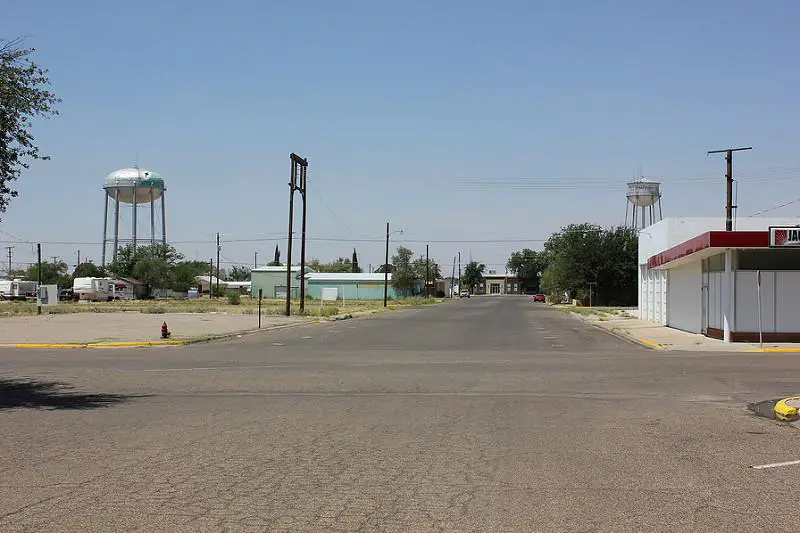 Kermit, Texas sure gets to brag; they are our third safest U.S. city for 2019.
This super safe city in Winkler County scored off the charts with its close to non-existent number of crimes per resident.
K-town's strong work ethic and sense of community keep this city busy, safe, and at the top of our list.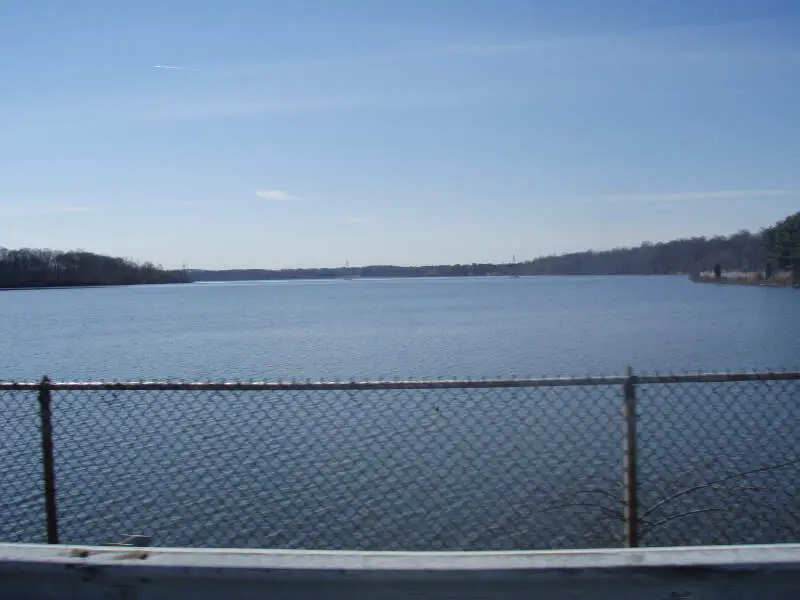 Source: Public domain
This city in Bergen County scored off our safety charts. We're pretty sure they're old hats at this safety stuff considering they're one of the oldest cities on our list.
So grab the fam, pack the grocery getter, and get a-movin' to Old Tappan soon so you don't miss out any of their safe, family friendly activities scheduled for 2019.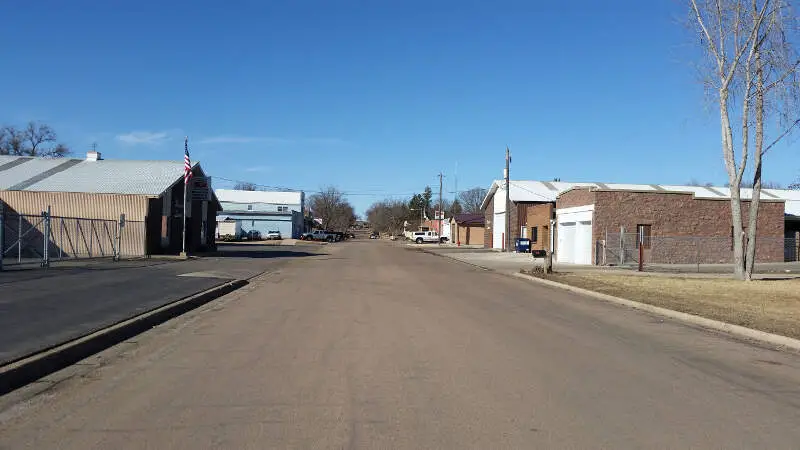 Brandon, South Dakota is located in the very southeast corner of Minnehaha County.
There's a reason Brandon's motto is "Building a Better Life." The people in this corner of The Mount Rushmore State are super nice, hardworking individuals who strive to create a better corner of their little world.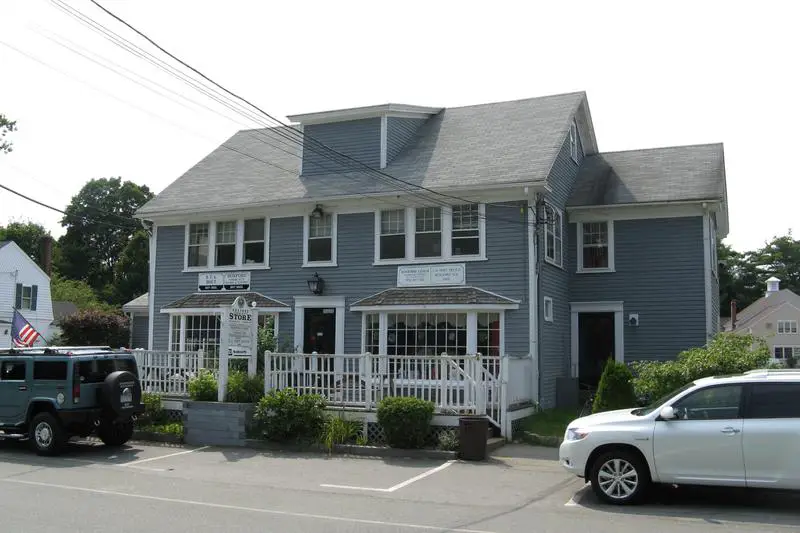 Welcome to our sixth safest of all safest U.S. cities, Boxford, Massachusetts.
This little city in Essex County is home to the Boxford State Forest. This very outdoorsy community has it made with the Atlantic Ocean to the East and six state forests in its backyard.
More importantly, the term SAFE takes on a new meaning in Boxford. It's a family friendly town where the (S)treets (A)re (F)or (E)veryone.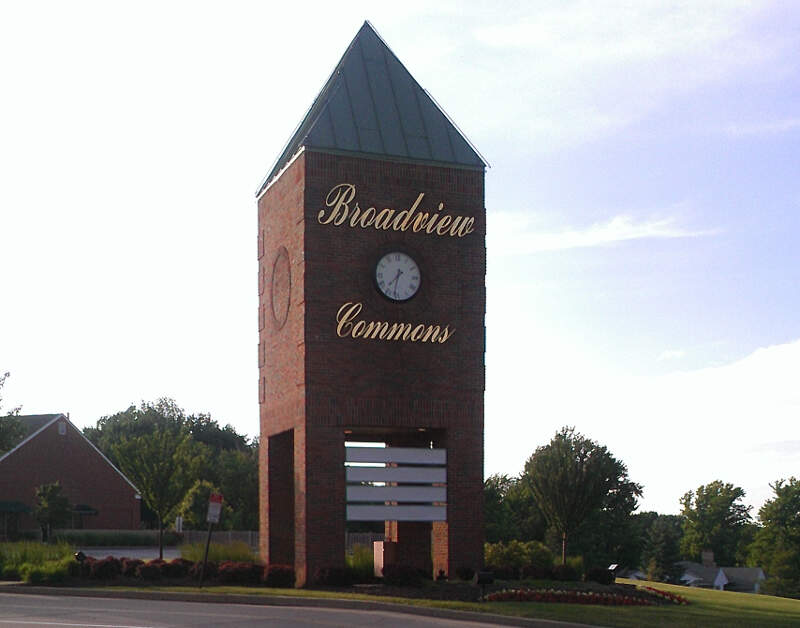 Broadview Heights is a small city in north-central Ohio. This city in Cuyahoga County might be known as a flyover city to most, but to us it is our seventh safest of U.S. cities for 2019.
Broadview Heights is known for its safe, family friendly atmosphere. There is a ton of stuff to do in this little city just 20 minutes south of Lake Erie. They have a boatload of safe places to shop and dine, and their parks provide the backdrop for safe, friendly games of soccer, basketball, volleyball, and tennis.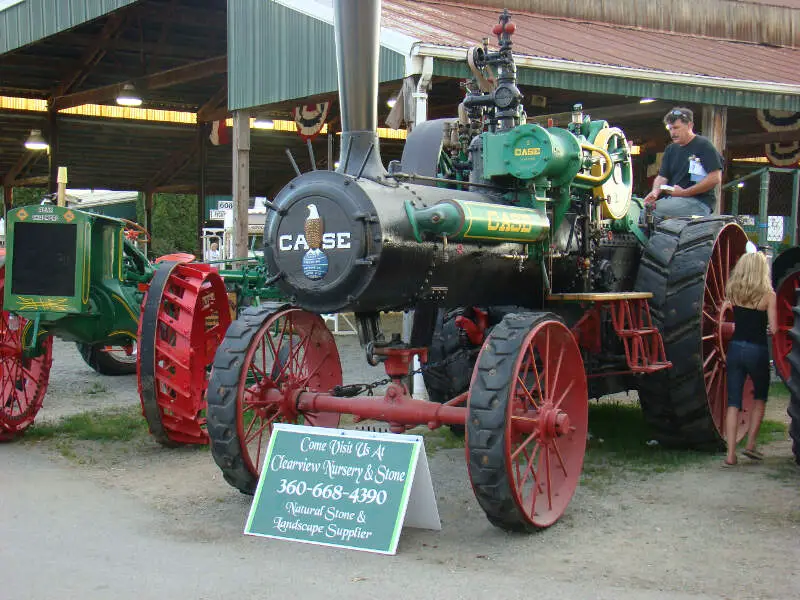 Source: Public domain
Grab your life jacket, hit that crosswalk button, and help us congratulate our eighth safest of the safest U.S. cities for 2019, Bridgewater, Virginia.
In Bridgewater, they love their wide open spaces, their parks, their super safe neighborhoods, and they take pride in their Virginia roots.
The residents in Bridgewater look out for each other. It's evident in their gold star qualities like their close to non-existent number of crimes, their large number of educated residents, and their overall safety standards.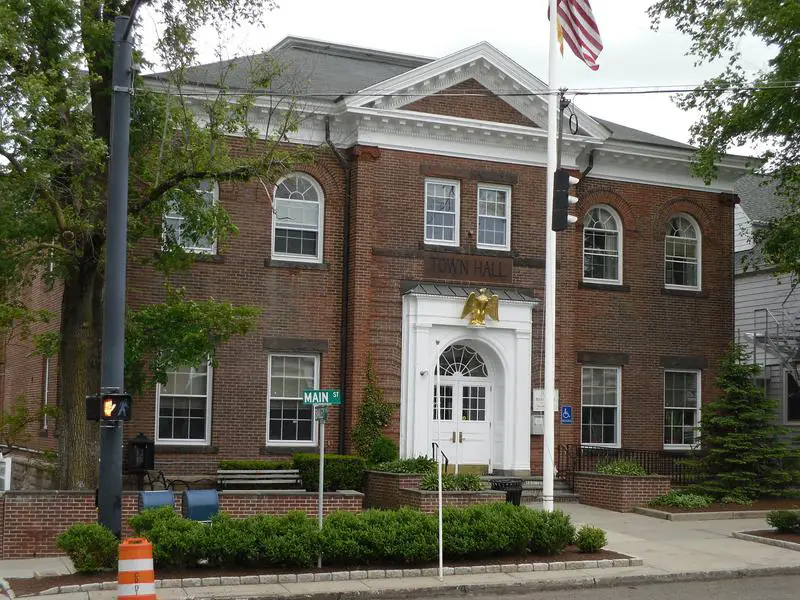 Ridgefield, Connecticut is our ninth safest of the safest U.S. cities for 2019. It's a place where work and play meet at Connecticut HWY 35 and Gilbert Street. Ridgefield's small town charm delivers big opportunities to all that are searching for a safe – not scary – place to call home.
The people here are super welcoming and there are a ton of safe, family friendly parks and activities.
Ridgefield knows how to keep its residents safe and alive in the 495.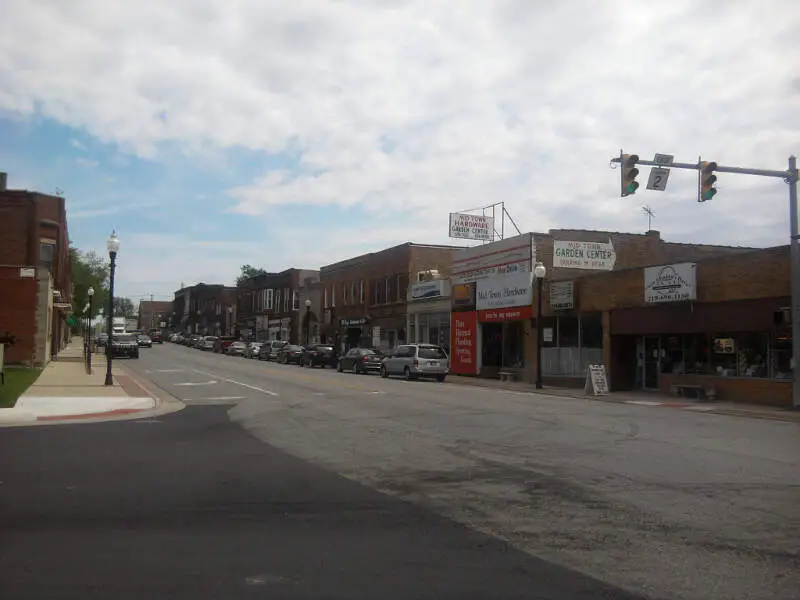 'Back home again, in Indiana…' is our tenth safest of the safest U.S. cities for 2019, Lowell.
With only two violent crimes and six property crimes last year, this little city in Lake County should be the poster city for safety.
Lowell, we get why your town motto is "Proud Past, Bright Future."
Putting A Bow On The Safest of The Safe
With safety on all of our minds, we invite you to take a look at our "Safest of the Safest U.S. Cities for 2019."
If your city made the top ten list, consider yourself fortunate because that's truly something honorable.
And if you want to know what city is the safest in each state, take a look below.
For more reading about America, check out:
Safest Places To Live In Each State In America
| State | City | Population |
| --- | --- | --- |
| West Virginia | Grafton, WV | 5,121 |
| Illinois | Campton Hills, IL | 11,342 |
| Texas | Kermit, TX | 6,459 |
| New Jersey | Old Tappan, NJ | 6,069 |
| South Dakota | Brandon, SD | 10,090 |
| Massachusetts | Boxford, MA | 8,333 |
| Ohio | Broadview Heights, OH | 19,228 |
| Virginia | Bridgewater, VA | 6,119 |
| Connecticut | Ridgefield, CT | 25,127 |
| Indiana | Lowell, IN | 9,552 |
| Pennsylvania | Franklin Park, PA | 14,690 |
| Michigan | Iron Mountain, MI | 7,397 |
| Iowa | Sioux Center, IA | 7,578 |
| Oregon | Junction City, OR | 6,174 |
| Minnesota | Big Lake, MN | 10,730 |
| Vermont | Shelburne, VT | 7,827 |
| Colorado | Cherry Hills Village, CO | 6,685 |
| Utah | Salem, UT | 8,086 |
| Wisconsin | Cedarburg, WI | 11,529 |
| New York | Port Washington, NY | 19,384 |
| Kentucky | Villa Hills, KY | 7,494 |
| Maine | Hampden, ME | 7,363 |
| Arkansas | Greenbrier, AR | 5,488 |
| Washington | Sammamish, WA | 64,857 |
| California | Los Altos Hills, CA | 8,579 |
| Missouri | Ballwin, MO | 30,299 |
| Georgia | Johns Creek, GA | 85,048 |
| Idaho | Rexburg, ID | 28,698 |
| New Hampshire | Durham, NH | 16,751 |
| Florida | Longboat Key, FL | 7,400 |
| North Carolina | Pinehurst, NC | 16,145 |
| Mississippi | Petal, MS | 10,743 |
| Oklahoma | Piedmont, OK | 7,738 |
| Alabama | Satsuma, AL | 6,198 |
| Tennessee | Church Hill, TN | 6,739 |
| Arizona | Florence, AZ | 25,623 |
| Maryland | Taneytown, MD | 6,762 |
| Nevada | Boulder City, NV | 15,804 |
| New Mexico | Corrales, NM | 8,625 |
| Kansas | Leawood, KS | 35,029 |
| Louisiana | Addis, LA | 5,117 |
| Wyoming | Laramie, WY | 32,632 |
| Rhode Island | Tiverton, RI | 15,767 |
| South Carolina | Clemson, SC | 16,442 |
| North Dakota | West Fargo, ND | 36,624 |
| Montana | Miles City, MT | 8,690 |
| Nebraska | York, NE | 7,876 |
| Alaska | Sitka, AK | 8,736 |
| Delaware | Elsmere, DE | 6,102 |
| District Of Columbia | Washington, DC | 693,972 |