1. Head down to one of about 100 amazing beaches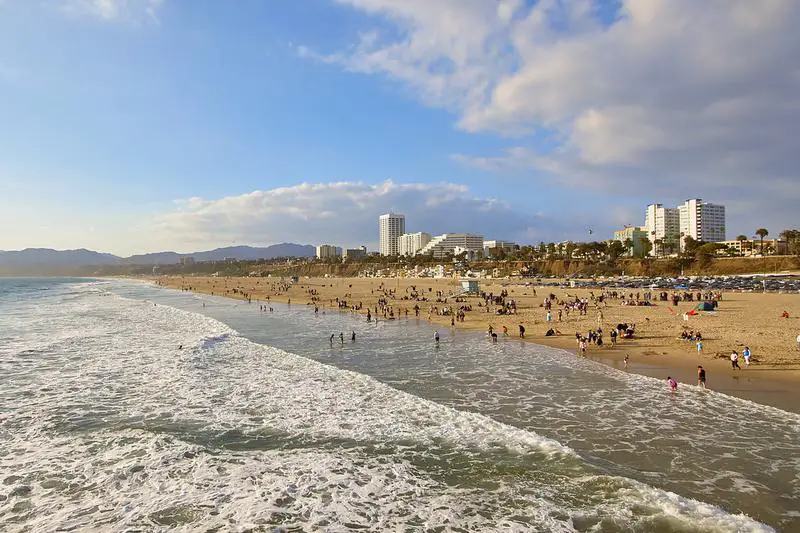 California has a ton of beaches to pick from. Each one has its own vibe. Some are crowded, some are isolated, some are great for surfing.
2. Check out the Hollywood Walk of Fame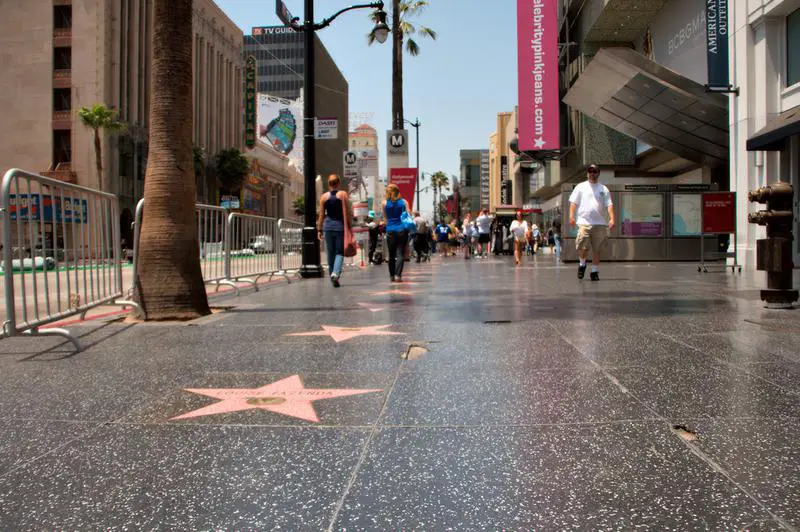 You won't spot any celebrities here, but you'll get a feel for tinsel town – and see some really weird people along the way.
There are celebrity impersonators, homeless people, photo opportunities and more. Parking can be a pain in the butt.
3. Go and check out one of many famous sporting events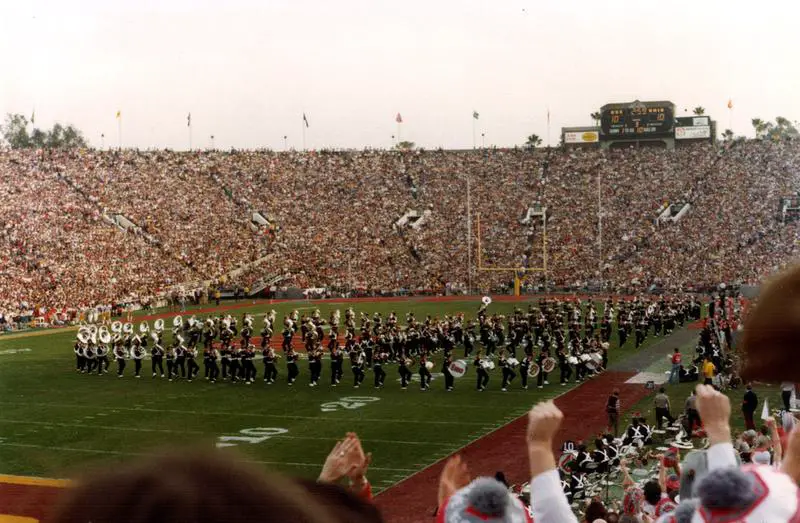 Between the LA Coliseum, the Rose Bowl or Dodger Stadium, California has about a dozen venues to take in a memorable game.
Instead of sitting in the couch, rooting on your team, why not actually go down to the game in person?
4. Try the best Mexican food north of the border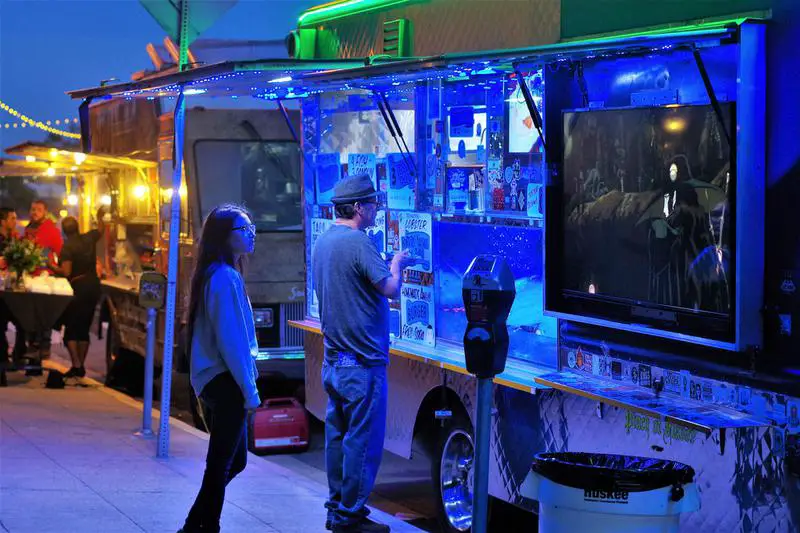 There's a heavy Hispanic influence here. The mom and pop burrito places stay open late. Or, there's the street food option, too.
5. Take a hike in one of many mountain ranges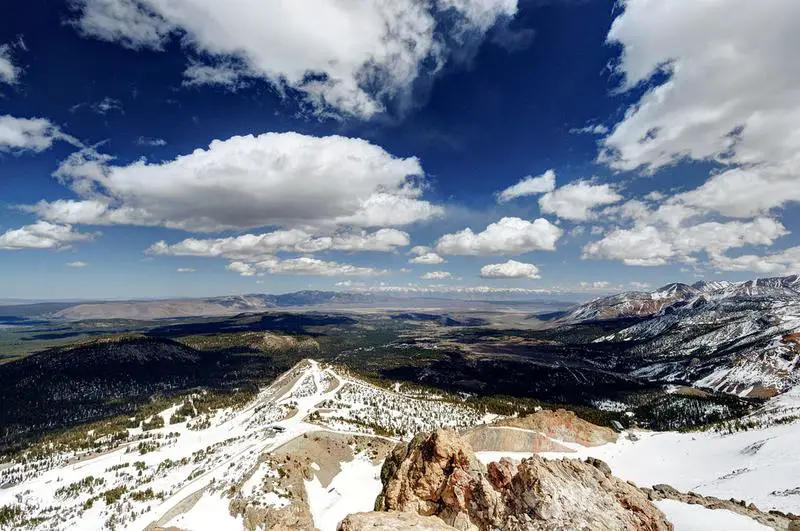 California has awesome mountains in the south and in the north. You can hike within a 20-minute drive of Los Angeles, or get away and head up to the Mammoth area for more seclusion.
6. Check out the Gaslamp Quarter in San Diego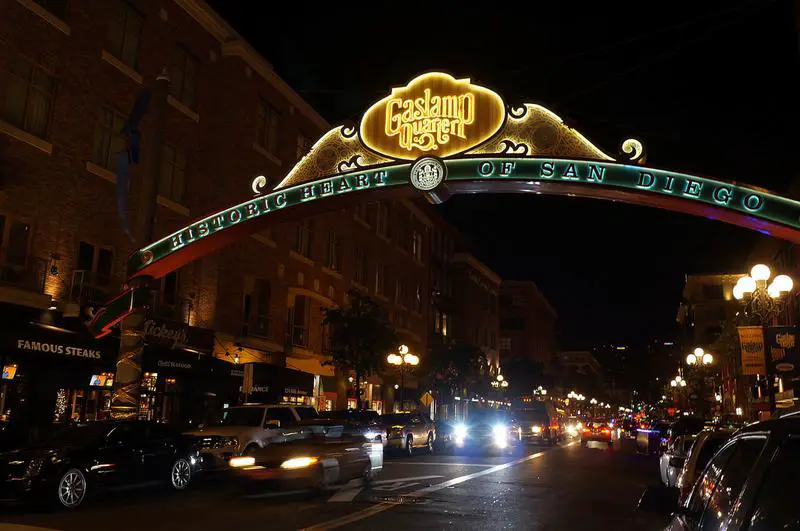 There's bars for blocks and blocks, plus a ton of great restaurants. It's safe and friendly. And the weather will be perfect.
7. Spend a weekend on an awesome winery tour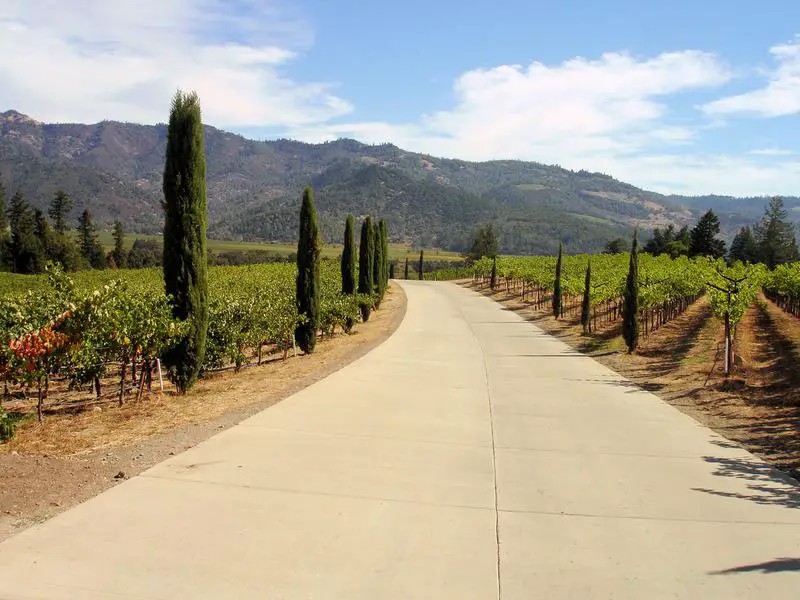 From Temecula to Napa Valley, you can cruise around and sample wine all day long. On a nice day, there's no better way to truly spend a day in California.
8. Try your hand at surfing or bodyboarding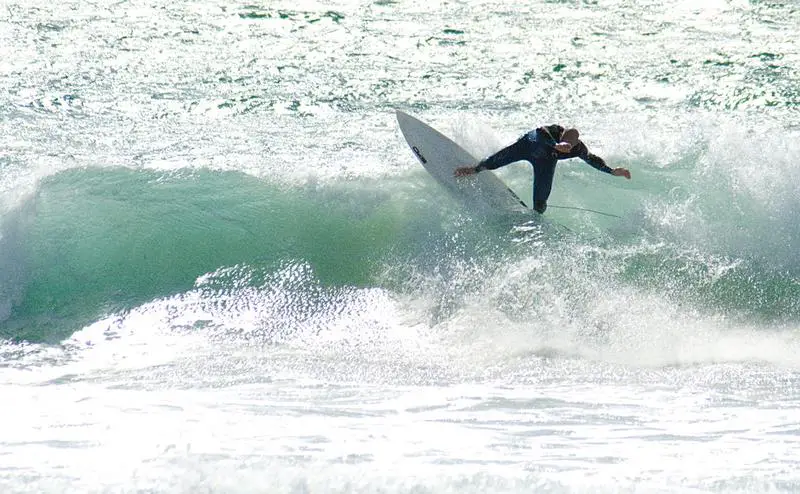 It's not easy to learn to surf, but there's places north of Santa Barbara where you can rent a board for a day and be all alone out on the waves. Learning is much easier when no one's around.
9. Drive up Highway 101 along the coast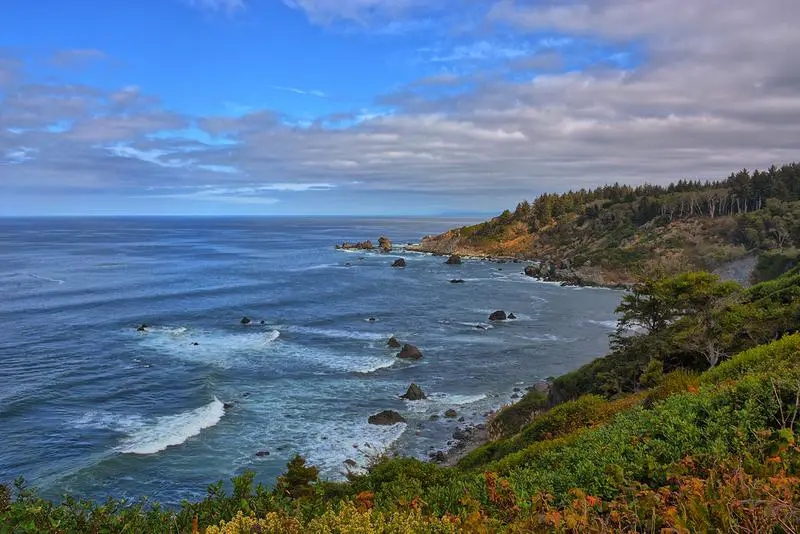 Once you leave the confines of LA County, you can cruise along the coast all the way up to Oregon. Looking out over the cliffs at the ocean is something everyone needs to do once.
10. Head over to China town in either LA or SF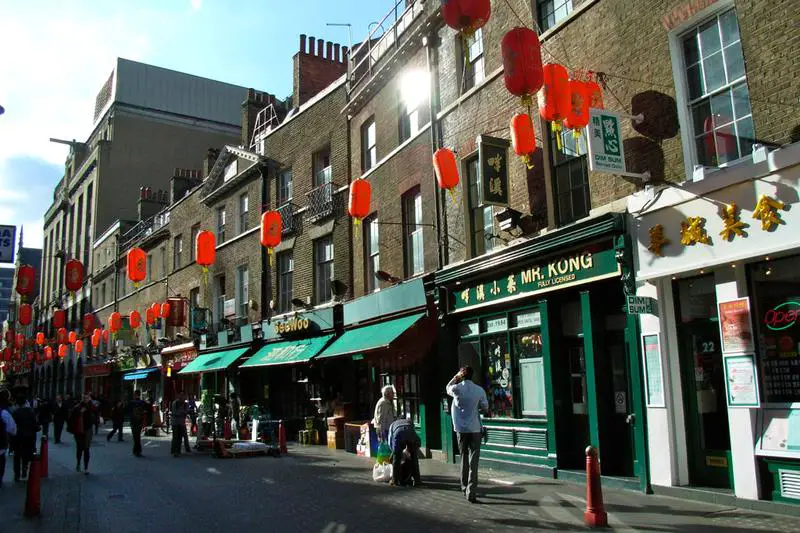 You can shop for cheap knick knacks, people watch, or try really authentic food.
11. Take a cruise through the desert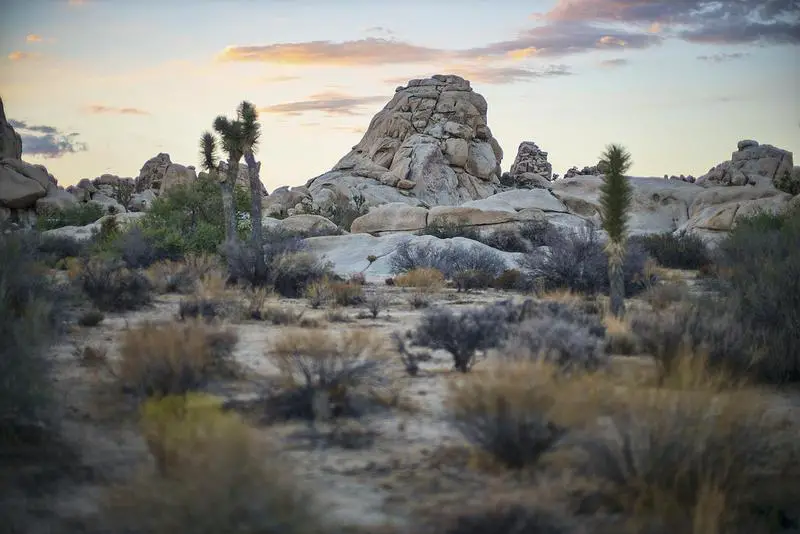 California is about 30% desert. The Palm Springs area and Joshua Tree is picturesque. Or, for more seclusion, head up towards Nevada.
12. Take a road trip to Vegas baby!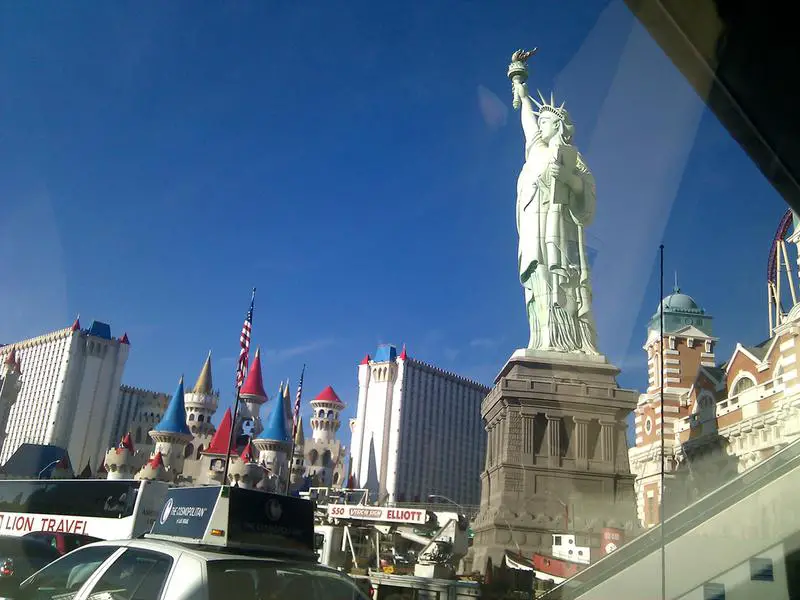 Las Vegas isn't too far, no matter which part in California you live. There's nothing like a spontaneous trip to Sin City to take in the sights.
13. Get your thrills on a skydiving adventure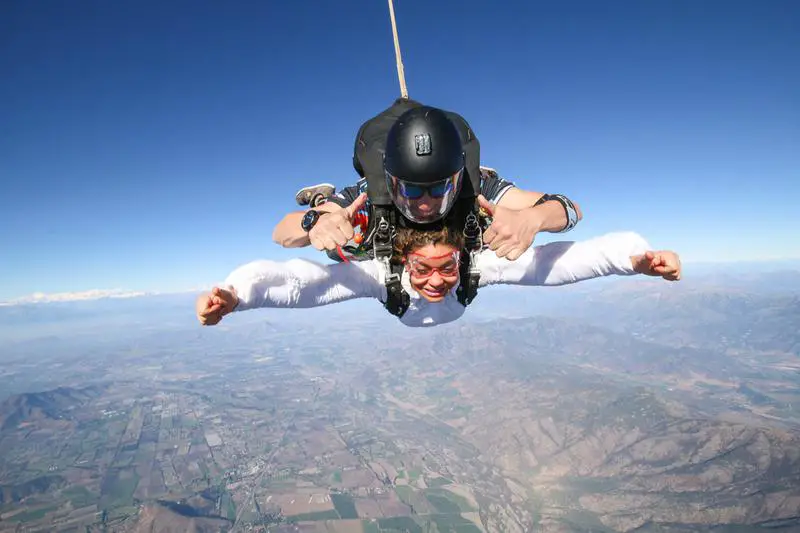 If you head down to Perris in Riverside County, you can jump out of a plane after going through some training exercises. Geronimo!
14. Take a trek out to Death Valley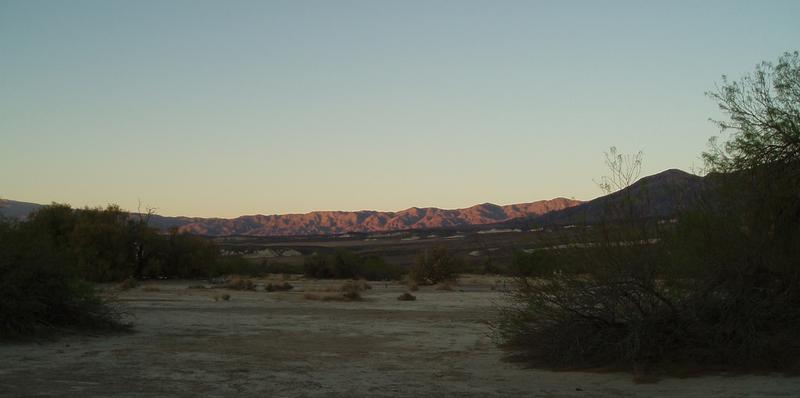 A true adventurer wants to experience 130 degree heat. Here, you can see flowers in the spring, but after that, it's pretty barren. But at least you can say you did it. Remember to bring plenty of water!
15. Take a drive across the Golden Gate Bridge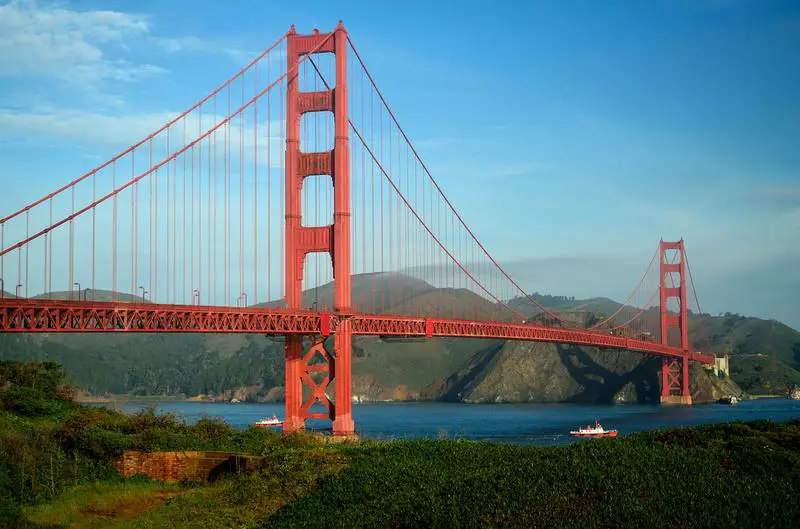 If you've never done it, it's quite the experience. Or, if you're up for it, bring your bike and ride across the San Francisco Bay.
To make it totally amazing, make sure to go on a sunny day; a cold, windy day on the bridge isn't fun for anyone.
16. Go on an adventure in Yosemite National Park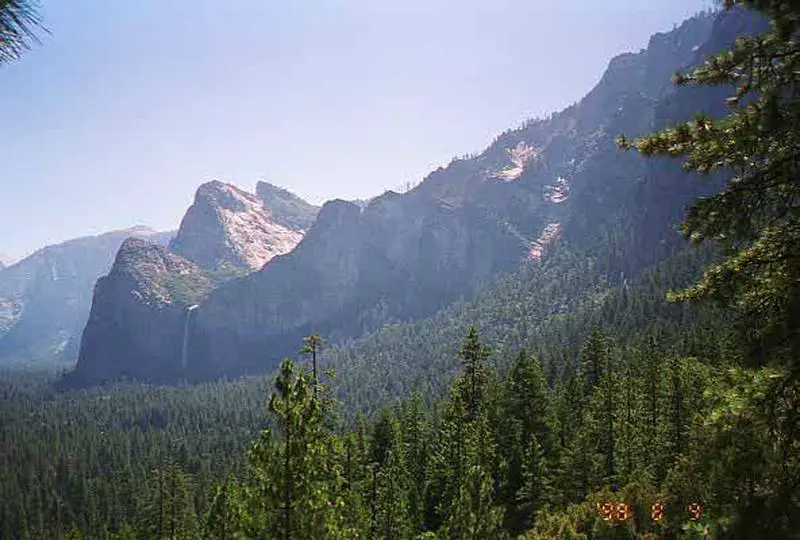 It can be really crowded on the weekends in the summer. For more of a getaway, head to Yosemite on a weekday or during the offseason.
17. Alternatively, you should take a walk through the redwoods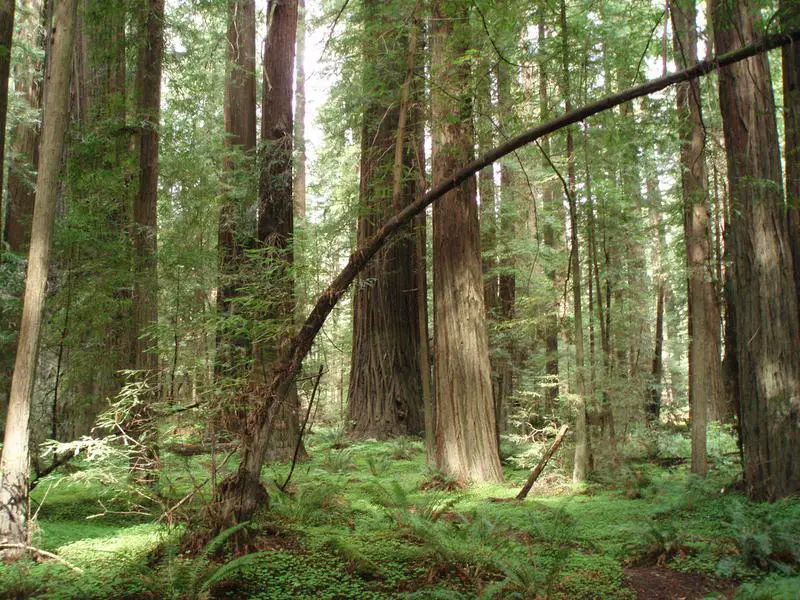 There's absolutely nothing like a quiet stroll in the Redwood National State Park. The trees and the animals will bring you so much closer to nature.
18. Or, you could do all three – and head on up to Sequoia National Park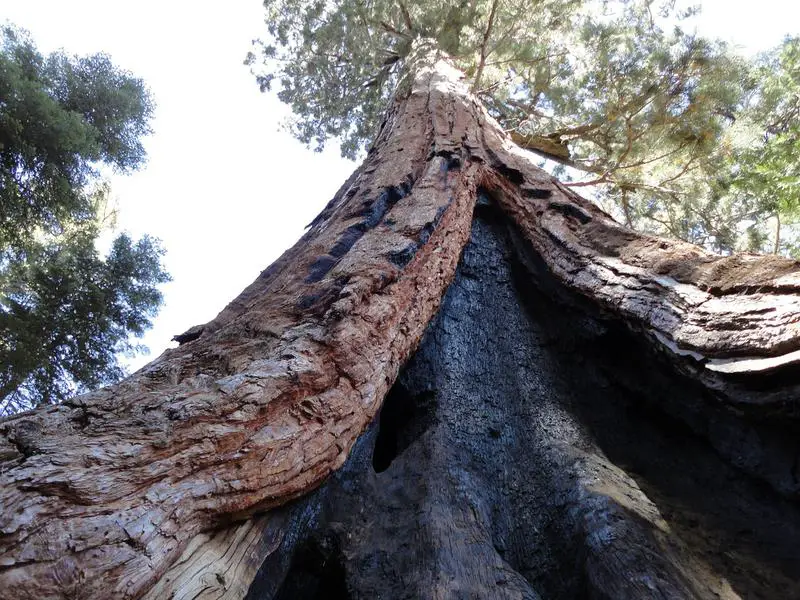 Drive through a real tree. See the biggest trees on earth. Truly magnificent.
19. If you're truly adventurous, you could drive through South Central LA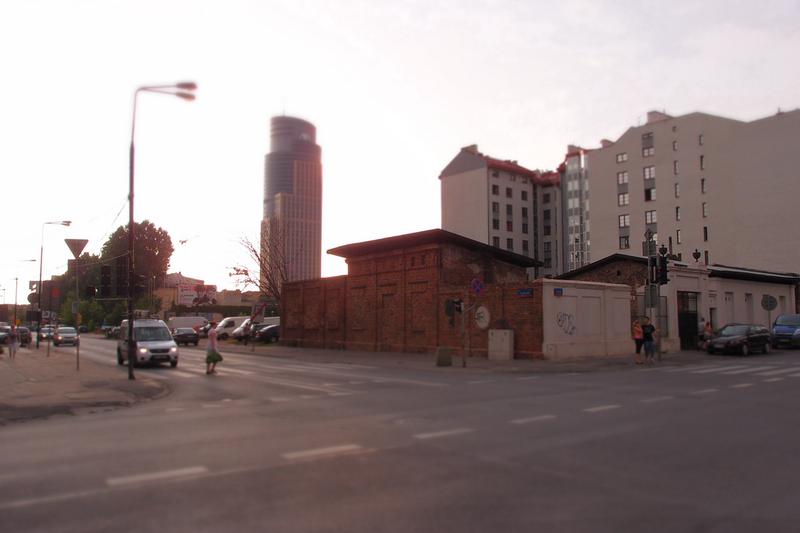 It's not as dangerous as it used to be (with gangs all over the place), but to gain more perspective on the Southern California scene, you need to see one of the most famous parts of Los Angeles.
20. Take the kids (and fight the crowds) and trek to Disneyland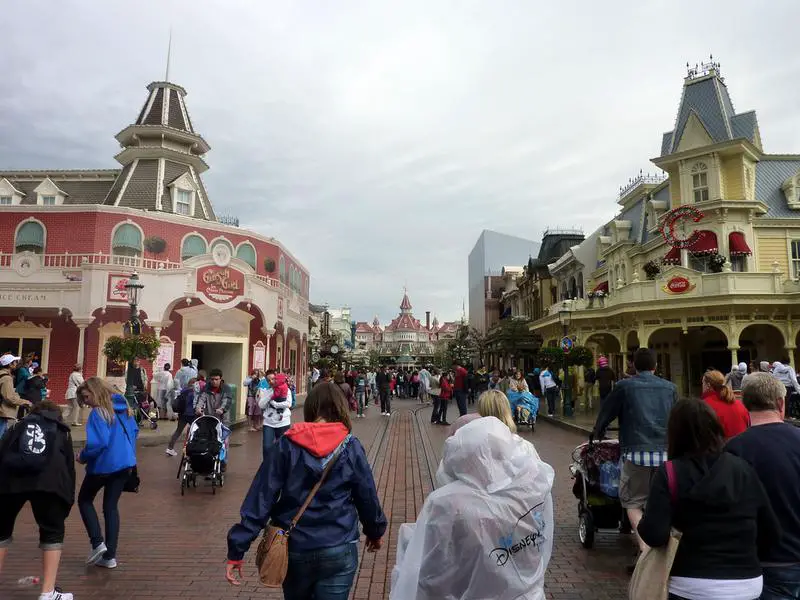 While it's overpriced, and not relaxing, it's never a dull day in the land that Mickey built. It's always best to avoid a weekend, and to take advantage of the discounts and deals you can find online.
21. Feed the seals at the Fisherman's Wharf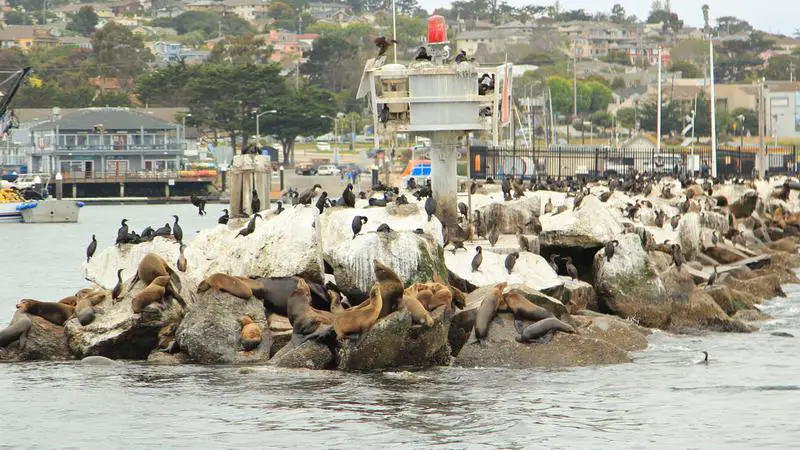 Along the waterfront in San Francisco, you can get up close and personal with some really goofy ocean mammals. Plus, there's a bunch of places to eat and walk along the water and watch the boats go in and out.
22. Rent a kayak and go on an ocean adventure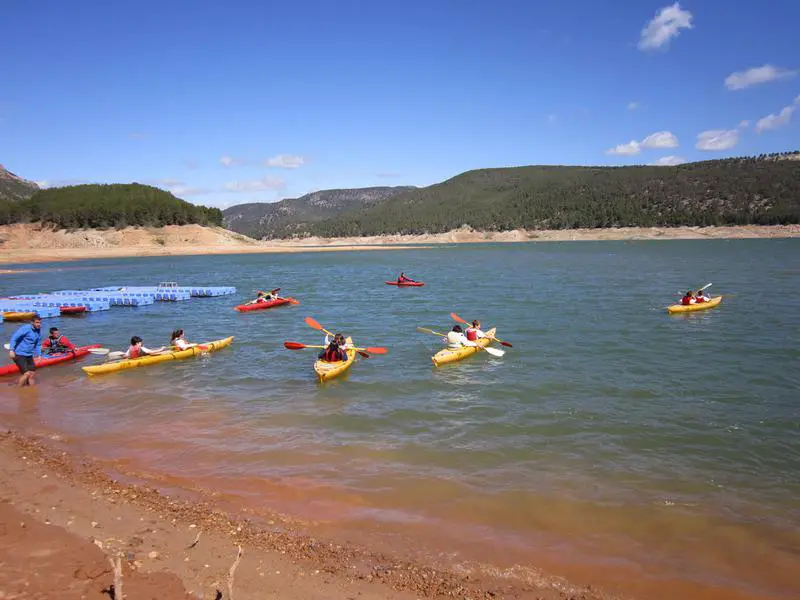 Source: Public Domain
There are a bunch of beaches where you can get rentals for the day. One local favorite is La Jolla, where you can even go out and check out the caves that are right off the coast. You may even spot a dolphin or two.
23. Take the family to the lake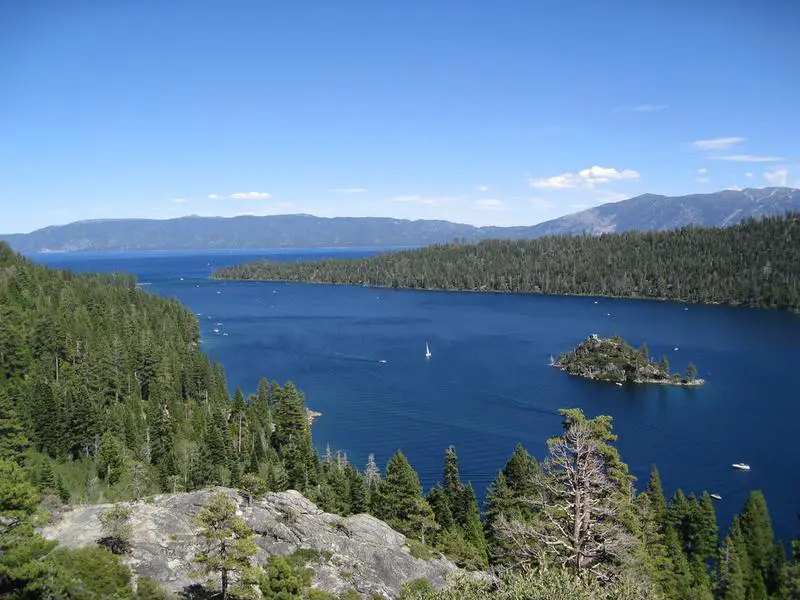 There are lakes all over the place in California. Near Los Angeles, you have Big Bear and Lake Arrowhead, for example.
Lake Tahoe is amazing. Most of them allow you to rent a little boat as well, so you can fish or explore.
24. Take a boat ride over to Alcatraz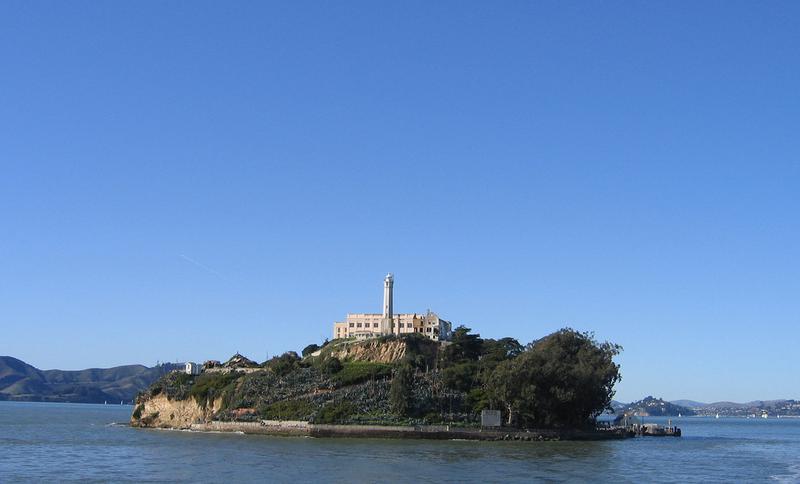 The most famous prison in the nation is off the coast of San Francisco. It's cool to see where prisoners lived to long, and to imagine how they tried to escape.
25. Check out the ocean animals at one of many aquariums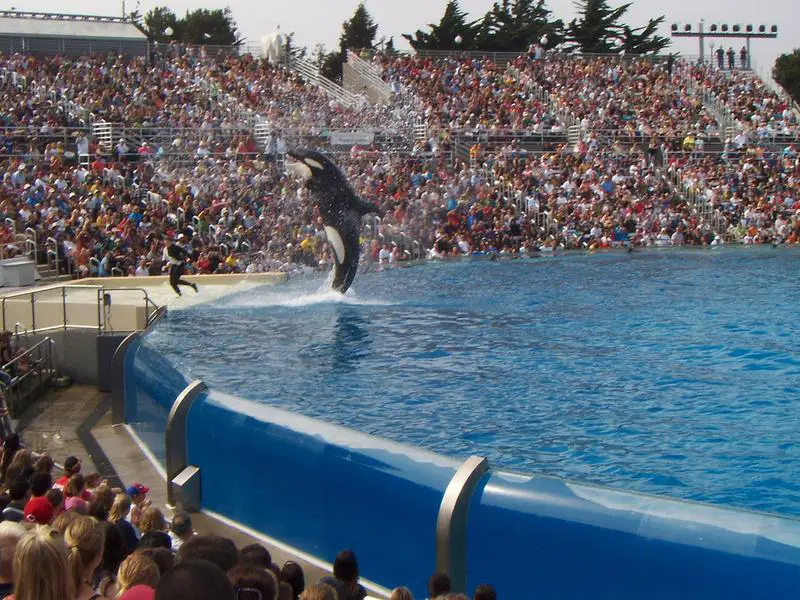 Southern California has Sea World. Northern California has Monterrey. Both are equally amazing. At either one, you get to pick up sea creatures, watch penguins frolic in their natural habitat, and see whales jump around.
Go on a hot day.
26. Take in some world-class artwork at The Getty Center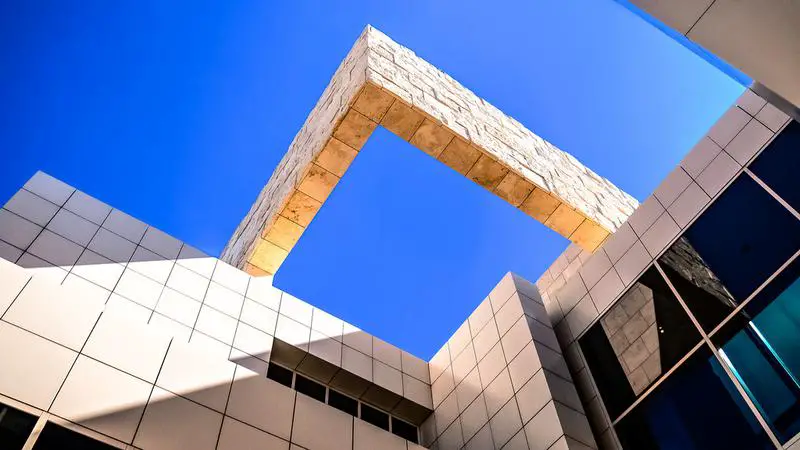 Located in Los Angeles, this museum will blow you away with its collections from all over the world. It's a pretty fancy place, so the kids might get bored after looking at famous paintings for more than an hour.
27. Check out the stars at the Griffith Observatory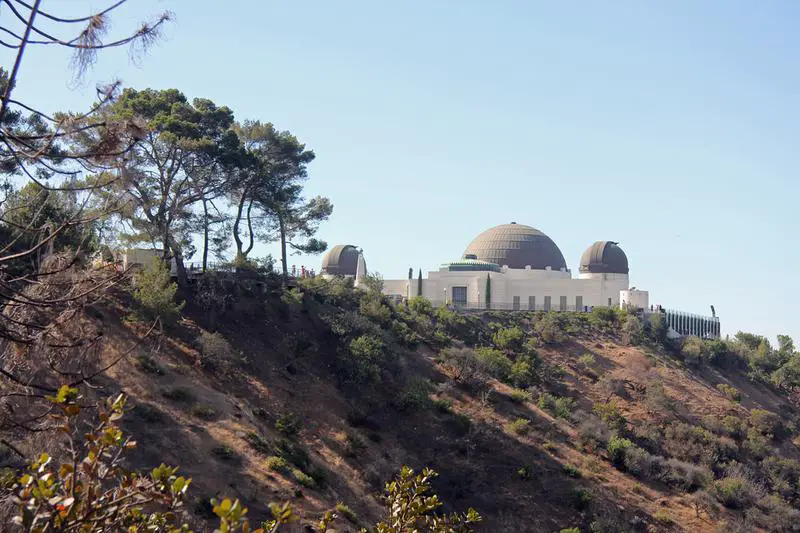 Not the movie stars. The real stars. Most people in CA have never been here. It's totally worth a peek.
28. Be truly adventurous and go to Tijuana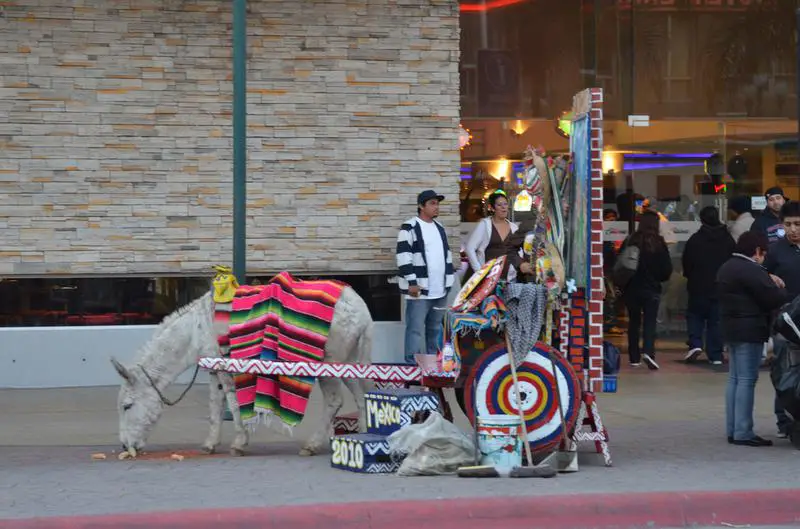 You have to be careful these days, but if you stay close to the border and do some shopping and eat the street food, it'll be okay. The lines coming back can be long.
29. Take the family to the zoo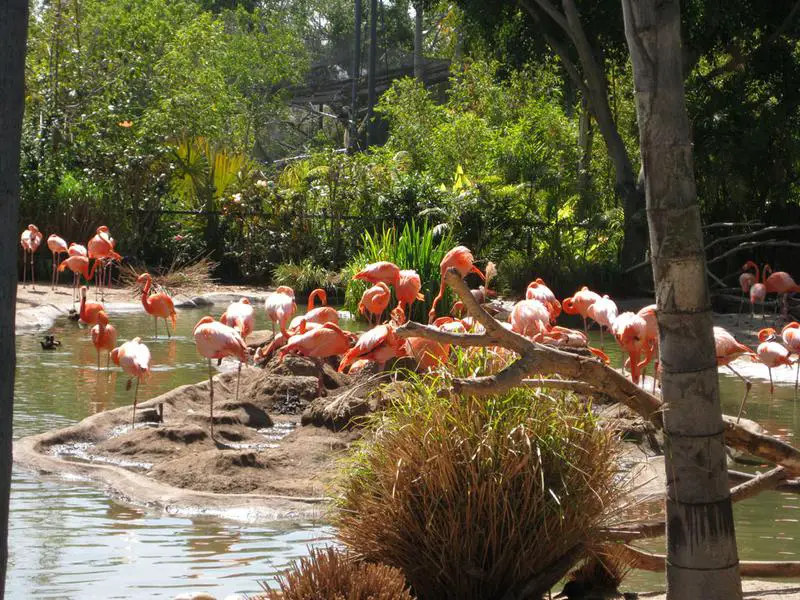 San Diego's Zoo is the best in the nation. LA has one too, but it's not as good. Make sure you go on an off day, because the crowds can get really big.
There are also deals you can find online – or promotions – that bring down the price of admission.
30. Get out of the city and check out Salton Sea
If you've never gone to the Salton Sea, it's pretty crazy to see it in person. It's rural and pretty isolated. Watch out for the heat in the summer, though.